You know what's truly terrifying? The world.
It can feel like it's out to get you and based on some of these harrowing tales of death avoidance and last-minute escapes, you might be justified in thinking that way,
The world is scarier than anything you can see in theaters or watch at home. Clearly, real life is where the fear should be.

Reddit user, Shaneshev, wanted to know when things became too terrifying to handle when they asked:
"People of Reddit; what is your downright scariest real-life story?"
Keep A Phone Nearby
"I was home alone when I was 11. I had just fallen asleep and someone tried to break in the front door. I called 911 and hid in the pantry in the bottom shelf. They came to the door next to the pantry and tried to break into that door too. The police got there and one of them picked me up and held me until my mom got there. I wouldn't let go and he made sure I felt safe. I'm 27 and haven't stayed home alone much since. The day I signed a lease for my first apartment I got a dog so I wouldn't be alone. It's pretty traumatizing when you're that young."
HistoricalHeart
Get In. Don't Ask Questions.
"Years ago in one of my first jobs, a colleague told me a story. The night before, she had gone out for some drinks and on the way home she had got off the bus and was walking down her road to her house. A taxi pulled up alongside her and the driver told her to get in the car, she obviously said no. He then said to her "call whoever you want whilst you're in the car, but please just get in and I'll explain". So she got in."
"Turns out, walking towards her was a topless guy with no shoes on and a machete in his hand. Cab driver had already called the police but then saw my colleague so had stopped to look after her."
– Good-Helicopter-9303
Bullet: Dodged
"I had a pulmonary embolism last year in late August. I was going to get a pain evaluation the following Monday, but the pain was so bad on Friday that I just went in. The doctor told me that I'd have died if I had waited."
– jeff_the_nurse
Unsure Of His Next Move

"This is very tame compared to a lot of the stuff on here, but when I was twelve I saw this huge man drop a dollar bill. He seemed not to notice, so I ran across the street to hand it back to him. He thanked me several times, and I could see that he wasn't right in the head. I was a pretty small girl, probably only 100 pounds at the time. This guy easily had a foot on me. All of a sudden, he grabbed me by the top of my head and wouldn't let go. I am so lucky that my dad was nearby, and he pretty much just picked me up and led me away."
– Simple-Muscle822
"dawg just open palmed your head like a melon? yeah, that's terrifying-"
– ImThatMelanin
Not The Person You Want To See
"I was home alone (thankfully my kids weren't home) when my now ex husband's drug dealer came by. He busted I'm the door screaming at the top of his lungs that he's gonna f-ck us all up. I was hiding in my walk in closet under blankets on the phone to 911. He got so close a few times, I have never been so petrified in my whole life. The cops came very quickly and he ran off, they caught him just a few streets over."
– Mason3637

Close...Closer...
"I used to sleepwalk when I was a child. We lived in a rough neighborhood (Decatur, GA) and I would wake up outside in the middle of the night, not knowing how I got there, and would have to walk home and walk into the darkened doorway I had left wide open for whoever might be lurking around. However, the time that scared me the most was when I was about 9 years old. I woke up and found myself with the bedroom curtains drawn back and staring out the window. As I came awake, I noticed a very large and completely hairless man (no hair, eyebrows etc) staring at me and slowly inching closer to the window and closer to my face. He was looking bewildered like he wasn't sure what he was seeing."
"At that moment, I realized what was going on and I started screaming uncontrollably, frozen in place and peeing down my leg. The man freaked out and screamed, did a tumbling move, and then ran off in a weird zig-zag like he was trying to dodge bullets. My mom woke up and thought I probably had a nightmare. The next morning we found a screw driver on the front porch and damage to the door jam and door handle."
"I still just about pee my pants when I tell that story, but now it is usually from laughing. I will never forget the look on his face when I started coming to life and screaming or his high pitched scream or his duck and roll and dodging and bobbing all the way down the street."
– issamurcle
A Hair's Width Away
"I was riding my motorcycle on the highway, going through a major city. I was still pretty nervous about riding on busier highways since I was still pretty new on the motorcycle. I was in one of the middle lanes when about 250 ft in front of me an 18-wheeler (Semi) kicked up a plywood panel that was in the road in my lane. It flipped around, making it look like I was going to run into it like a wall. Didn't have enough time to brake or move lanes since I was surrounded by other vehicles."
"Luckily another 18-wheeler passed by it, causing it to rotate perpendicular, making it barely graze my elbow as I passed by it. I don't think I moved a muscle for a quarter mile in shock that I survived that."
– FuryFlurry40
You'll Wonder "What If?" For The Rest Of Your Life

"I always parked in a certain spot at my last job for 12 years that I was there. It was accessible to the public as it wasn't company parking but they wanted us to park in the back of the lot so the closer spots could be available for customers."
"One day my spots taken by a dark tinted caddy and I'm immediately pissed because everyone knows it's mine. It's morning shift so 4am so it can't be one of the others cause I know what they drive. So newbie? Or maybe another employee from another shop in the plaza? It's still there on my lunch break and when I go home and the next day I come in at 1pm till close. Around 9:30. And then also the next."
"Something about it really bothered me. It smelled wrong. Literally, it's the South and high summer and who knows what's baking in there. My dad was a marine then a police officer. He always said if you feel something is wrong there probably is. So I dialed the non-emergency contact police number. I felt like an idiot but every time I walked by it bugged me. So. I was stuck waiting for over an hour before anyone shows and honestly, if I hadn't been off the next day would have been like f-it. But I waited, mostly because I can be really a petty SOB and that's my spot damn it."
"The police show, all annoyed because who knows how many "they can't park here" calls they get. They run the license plate though and then things go crazy. They want my info, want me to contact my manager, does this lot have cameras, have I touched the car, etc."
"Apparently the car is on Amber alert as the last sighting of a missing person who was a minor. A 15 yr old girl. When they pop the trunk they find her dead, mutilated body under a blanket and the source of the smell. She had gone out with her much older, controlling and insecure boyfriend but had decided to get out of the relationship. She only made the mistake of getting into the car with him. He drove three counties over after torturing her, stuffing her in there and who knows what else, then parked and walked away, left her to die in the trunk."
"I never learned her time of death so it haunts me sometimes thinking she might have been saved if I'd made a fuss earlier. So yeah, listen to your gut even if it seems petty."
– Fubar-is-my-life
A Very Close Call
"I was held at gunpoint by a kid in my school. I'm still in the same class with him and when I ask him about the gun he says he makes them himself. I'm still wondering what would've happened if he pulled the trigger. The gun felt so real and it had loaded barrels wich he showed me"
– Virtual_Display_4842
In The Nick Of Time
"I was working with a friend of mine (we work in Security) and we had a nightshift at an empty festival site. I decided to do my usual round in the woods and I saw someone running. I quickly paged my friend and he came to me. We both didn't see him but we decided to keep our eyes open. A few minutes lster I looked to my left and I saw him running again but he was too fast ao we decided to call the cops. 30 mins later they show up,without sirens,without lights just quietly. I was smoking a cigarette when they approached me and they asked: with how many security officers are you? So I said; just me and my friend...their faces immediatly turned white....turned out when I was smoking and on the phone with my head of security,there was a person standing nearby me with something really big and heavy (don't remember what it was) ready to attack me...cops showed up just in time"
– hetisjanken
Abducted!
"More-so scary for my family but maybe would be scary for little me if it happened…my whole family had a big party at one of those trail parks that had camp sites and hiking trails. I was 5 at the time and a lady lured me away from my group with her cute dogs. My whole family caught her in time before she "took me to the police " stating "I didn't know where her family was so I was going to help her." Idk what happened after that. I will update if I remember to ask."
– violet-ack
Was He Really There?
"When i was around 10 I started seeing like 7 foot tall black shadow people with glowing red eyes in the corner of my room and when I slept in the lounge room, down the hall. To this day I still dont know if it was hallucinations, my imagination, sleep paralysis or a demon or something like that."
– WhoG1vesASh1t
That's Why You Don't Sneak Out
"When I was 12 me and my friend sneaked out during a sleepover. We found a shopping cart in the woods, we drove the cart trough the city and our plan was to drive it under a bridge and leave it then head to my house but when we were under the bridge we heard a loud cough, we started running up towards a university I looked back and I saw two guys running after us. We lost them with running inside of the university's yard and hiding inside of a garage."
– The_Orange_Burger600
A Strange Man
"A years ago, my younger brother was playing with his toys in his room, while I and our mom were sitting in another room. Few minutes later, we both heard crying from brother's room. We fastly came to him and after he chilled down, he said he saw a scary man, but there were no one except of us. A few days later we pictured brother's room and showed picture to great grandpa (he was working with spirits and that stuff at the time) and he saw something unusual on this picture. Later, father also saw something weird, but in mirror. Even now our cat just sometimes stays in the middle of different rooms and stares at nothing."
– oyomoyk
A Real Man After All
"When i was in 6th grade i was chilling in the class with some of my classmates. Our class was on the 4th floor, which is about 30 meters up. We had a beautiful view. All of a sudden my best friend comes into the class crying and shouts that he saw a hanging man out of the window in the train. He could see the man's face and body. At first, no one really believed him except me and we looked right out the window. A man with an orange top and a bloody face was hanging on a small bridge next to the rails (the bridge was 50-80 meters away from the window). I calmed him down and told him that the person didn't look real. 10 minutes later he calmed down a bit and we asked a teacher if we could go to the office to ask if they could call the police. The secretary called the police and we went back up to our class. We could see the police officers go up to the man and pull him up. It turned out that it was actually a real man. So many years have passed and I still have the image in my mind's eye."
– GucciBananaKing99
Heroic Mom
"i was a about seven at the time, and was playing in my front yard. i was alone out there, but we lived in a nice neighborhood, so my mother wasn't worried. i heard a car screech to a stop behind me, and a guy jumped out, grabbed my arms, and started to throw me into the back of his van, all the while, im screaming. my mom came out and punched the guy in the face, and saved my ass. my mom had heard the car pull up and went to see what was happening, and when i started screaming, that's when her mother bear instincts kicked in. the guy was charged, and i don't know where he is now."
– the_hentai_merchant
I Swear It Happened!
"I was walking home from my friends house at around 10pm. it had just snowed a few days ago so the sidewalk was icy. as i was walking, a car pulls in and is driving by me. i don't think much of it since i live in a relatively safe neighborhood, but i speed up anyway. the car starts driving faster and i begin to run. as i turn the corner i hear a car door slam and footsteps. i'm now at a full on sprint and slip on the ice and face plant on the side walk. i get up and run the rest of the way home. nobody believed me except my aunt when i told them."
– Ok-Calligrapher9997
Nearly Drowned
"I was in the ocean. the water went to my neck. it was fun. jumping over waves. low tide. the tide was getting higher. i was in my regular clothes. I was being swept away by sea. but some guy saved me. mind you i was 9/10. i owe my life to whoever saved me."
– mantheman433
Look Into Your Future
"Alright so this is the scariest for me that continues to scare the shit out of me."
"I was a bartender at restaurant and this was around 2007. I was going through a terrible time in life and during closing I was talking to a friend/customer about it and he suggests I go and see this psychic. I immediately dismiss it and go about life for another painful month or two. I ended up seeing this person again and ask for the contact information."
"I call this lady we'll call her Janice. Says she doesn't do phone readings and if I really wanted a reading that I would have to go to her apt. Now, I was nervous and intrigued at the same time so I say fuck it and plan to go and see what's up."
"Fast forward two weeks and I make the train trek to where she lived. She lived in the projects so I was already nervous af."

"I go up to the floor she lives on and knocked. An older lady answered the door very nice. I was told to wait in her living room."
"After a few minutes she calls me into her kitchen. Now I'm starting to become really skeptical because it is totally not the set up I imagined. At all. Like it's just a dining room table. No tarot cards, no paraphernalia, nothing. Just a notebook."
"She tells me the reading is 30 dollars. Now, I am really skeptical at this point because I had brought a few hundred with me and what can I really expect for such a small amount. I resign myself to the fact that this is probably a bunch of bullshit and I wasted the day but continue on to be polite."
"She asks me to write down my full name. She mutters a few words and dead fucking ass her eyes roll into the back of her head and another voice starts to speak. Like a mans voice. Not like she tried to sound like a man. But a mans voice. I am terrified at this point but I cannot move from my chair. All I can do is listen."
"Whatever this was speaking told me shit that is still coming true to this day. Told me my sister would die of an overdose which I dismissed because my sister was just fine. Ended up happening. Told me another family member would take their own life. Ended up happening. Told me no matter how hard life is to never commit suicide because "I didn't want to end up in there with them.""
"Told me also good things that happened. Certain things predicted haven't happened yet but a few things keep ending up to be true to it is still terrifying."
– Dizzy-Cryptographer2
When you're done reading this, maybe do a quick scan of your surroundings. Just in case, you know? Never can be sure what's coming around the corner or who might be standing behind you.
Good luck.

Keep reading...
Show less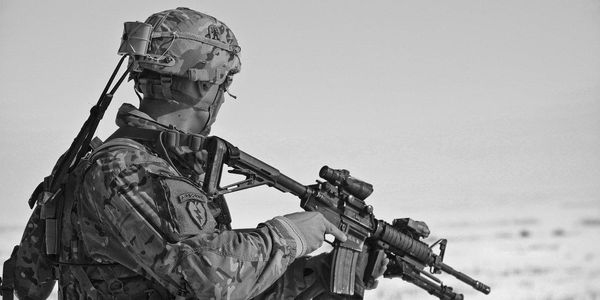 Far from home, trained to commit violence on a second's notice, and protecting ready to give their lives to maintain our current way of life, soldiers face a brutal task every single day.
Of course, some days are especially brutal.
It only takes a second of mindlessness, a hardware malfunction, or some miscommunication for things to become very dangerous, very quickly in a warzone.
And that's not even taking into account the enemy's active attempts to kill.
Thus, many soldiers have been faced with truly terrifying moments where death felt only moments away.
Some Redditors who've served gathered to share their close calls. Luckily, they made it out of the situation with their physical safety intact.
VentSauxe asked, "Soldiers, what's the scariest thing that ever happened to you?"
Many people talked about the horrors of flying in the air.
Helicopters, a very common piece of warfare and regular patrolling, are far from flawless machines.
That Face
"In 2006, I was riding a Chinook from Balad to Kuwait. It was dead of night and we were landing for refueling. Well, somehow, some way, the pilot lost control of the aircraft for a few hundred feet as we were descending. He recovered before we crashed, obviously."
"I was on my way home, since I'd already been in theater a year, and got shot at more times than I could count. There was a moment, about 100 years long, that I thought I was going to die in a helicopter crash in southern Iraq. It was unpleasant."
"The worst part was the look on the face of the crew chief, a guy who'd spent a lot of time in the air and knew what was what. The best part was hearing the veteran warrant officer scream at the captain who was flying when we finally got to Kuwait."
As If They New
"Was on a helicopter for a reenlistment, the flight was supposed to be about 3 hours long, after about an hour they decided to cancel the rest of the flight so they could use the helicopter for training."
"Upon return they did a quick inspection to see the tail rotor disconnect was almost completely sheared. Had we have been on the flight any longer, that aircraft would've gone in a downward spiral and would've ruined a lot of peoples' day."
-- Jauer_0317
Hell of a Pilot
"I've posted this before but the scariest moment I had was when I was flying in to an airbase one deployment. We were in a 'friendly' country but there are usually people that don't like us wherever we go."
"On final decent, the aircraft went pitch black and started juking back and forth. The crew chief came running back shouting to close all windows and extinguish any lights. It was then that I noticed the tracer fire going past the wing in the darkness. I would have put $100 on that being my last night on earth, but we made it down."
"Once the pilot saw the tracers from ground go past the nose, he immediately took evasive action, which saved us all. I assume it was small arms fire, but still, aircraft do not general respond well to bullets."
-- W0rk3rB
Others discussed the horrifying nature of explosive mortar fire. Sometimes on purpose, sometimes on accident, these moments were terrifying no matter what the backstory was.
A Back Spasm Chain Reaction
"So back about almost 5 years ago. Our battalion was doing a training exercise out in 29 palms ITX. (Those who've been there know what it's about). So there's an exercise on machine gun hill where gunners and mortar men practice support by fire. Couple of rotations of groups later. One of our guys has a back spasm and ends up falling down the hill a short distance. Get a call for evac due to the injury and our corpsman jumps in the medical truck."
"Mind you at this time, the mortar teams is mid fire mission with live ammo."
"So our corpsman tells the driver (who we found out later didn't know the route to the due to not being briefed) started towards the hill. The driver starts driving to the hill where the mortars are dropping. A few of us are watching this and start to question whether they were going the right way or not."
"About 5 seconds after saying that a mortar drops pretty damn close to the truck and me and about 5-6 of us got up and started running to the mortar position screaming cease fire over and over again."
"Good news is nobody got hurt on the truck but it was decorated with some new pieces of shrapnel. I swear. All our hearts were in our throats after that. Never had I covered 200-300 meters so quickly in my life."
-- Ulysses032
Numbed
"Mortar richocet 30 feet away from me. Flew past and never detonated." -- exec-order66
"I don't know the whole story, but something similar is the reason I'm alive today. Grandfather had that happen to him (think it might've been closer) in '45 somewhere between the Netherlands and Hamburg." -- ImNotAWhaleBiologist
"Haha similar sh** happened to me except it legit slid up against the building I was in...and I was directly on the other side.
"Sad thing is - and I'm sure you know the feeling...when I found that out later it phased me zero by that point. Weird the sh** we can get used to." -- HotStool
Anxious Anticipation
"Was doing some refresh training with some new guys on pretty standard call for fire missions with white phosphorus from 81mm mortars one day. We knew that our target range wasn't far from another range where some engineers were doing C4 training. Had my guy call in a mission and observed two rounds hit, and while looking for the third round noticed it landed way off target right into the next door range."
"Called cease fire on the radio and that a rouge rounded had landed on possible friendlies, heard the mortar line (about 100 meters away) start screaming orders, sent a runner for the FSO, and then called range control. Had a truck barreling out to the range to see what got hit."
"Was pretty concerned we may have hit someone, or at least scared the sh** out of some guys. Turns out the engineers left the range 30 minutes prior and it was empty. Was wondering whose a** was getting smoked and found out later one of the mortarmen left an extra c-charge on the round. He got NJP'ed and everyone got some extra training. Good day."
-- Dragoeth
The Worst Zone to Be In
"120mm Mortar round landed about 30 feet from me at a checkpoint near Balad."
"It was a training round and didn't explode."
"If it would have, I was well within the 'nothing survives' radius."
-- Daddict
Other times, some rather bizarre situations arose that, despite their somewhat strange elements, were just as horrifying.
Spun Round
"Not me, but my cousin, who I wish like hell was still with me... He used to talk to me sometimes about his time in the service. I guess it was like therapy for him."
"It was early on in his long career. He was in an apc of some sort, and their column or whatever you call it was stopped during a massive dust storm. He said they were stuck in it for what felt like ages, and he eventually had to pee."
"He gets outside, goggles on, unable to see his own hand in front of his face, had to figure out how to piss in the middle of a dust storm... He ends up getting turned around, and spent the next 15 minutes trying to find his way back to the stopped vehicles."
"He said it was one of the scariest things that he'd experienced, worrying that he was going to stumble onto some bad dudes and end up bagged and held hostage."
-- kilo_1_1
A Terrible Split Second Nonetheless
"I had it really good compared to most. I acknowledge that 100%. However, I was in Djibouti, visiting an ATM...(stay with me, cushy a** job in the DJ I know) I turn around and a little kid is pointing a gun at me! It took a second to realize it was a toy."
"For half a second I hoped my mama was sure I loved her with all my soul. I did some deployments, didn't do hard time. But that moment has stayed with me all the years since as a reminder to be aware of every single thing around me."
-- Peccancy_77
Pinball-esque Horrors
"Had a round ricochet off some cinderblocks next to me which then caught me in the front of my helmet. I don't know if it was the force of the round or my reaction but I spun face-first into the little wall I was behind."
"That cut me a bit so now I'm thinking I got shot in the fu**ing face. Took me a while to calm down from that. For a brief second there I thought my 18 year old a** was gonna die on some unnamed street in what was/is Fallujah, Iraq."
-- Semirgy
Stories like these go far in reminding us of the human element of all that's going on across the world. Concrete, specific anecdotes like this remind us that nothing can be taken for granted.
Want to "know" more? Never miss another big, odd, funny, or heartbreaking moment again. Sign up for the Knowable newsletter here.
Keep reading...
Show less
Everyday we live, is another day we've survived, and death isn't the only thing we frequently sidestep.
I have lost track of the amount of times my heart has almost gotten me into trouble.
If I had been able to be with the people I thought I wanted in the past, I'd be in a mental ward right about now.
Dodging a bullet doesn't even begin to cover it.
Redditor Not-an-Ocelot wanted to hear about the times that have made people give some extra thanks by asking:
"What's the biggest bullet you've ever dodged?"
Life is a field of landmines and we're just whimsically shuffling along. We have to be really. There is no way to always be prepared for everything at every second.
That's why we should always do the simple part well... pay attention. Heed the red flags, throw down the white when necessary.
Allow some folks to explain.
Pay Attention
I was a teen driver not paying attention at an intersection at the crest of a hill with low visibility when the light turned green.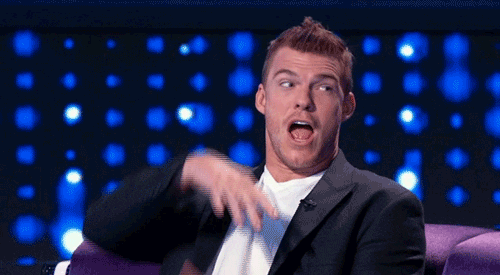 Giphy
The car behind me honked and just as I was about to go a truck barrelled through the red light on the perpendicular road at decidedly ludicrous speed. If I had been paying attention and gone when the light turned green, I very likely would have been T-boned to death. Closest call I've ever had.
A Passed Mandate
This one just materialized yesterday, actually.
About a year ago at my job I was offered to switch from my current team where I was established for a few years, had seniority, etc. for a new department that just started to kick it off, write processes, basically start from square 1.
A lot more work for the same amount of pay. I figured forget it and went.
Yesterday they announced that they just closed the physical HQ office for my old department, and everyone in that entire part of the company would have to either move to one of 14 random states (that we cant pick, its chosen basically by a roulette wheel for where you're going) to a local office, or they're going to be fired on June 22.
Thankfully since I'm part of the new department, I wasn't included in that mandate. Phew.
Too Many Idiots
I took my wife to an indoor shooting range in 2014. I had been at this range many times, and safety was always their top priority.
They made you sit through a safety video, take a quiz, and get a temporary certification before they allowed you onto the range.
Place got really busy and their safety policy became less stringent as time went on.
I noticed that the lane next to us had 3 people in it (already a violation).
Two big guys and one tiny woman probably her in 20's. They were handing her various firearms and laughing when she couldn't handle the recoil (big violation there, and incredibly irresponsible).

This girl was muzzle-sweeping everyone (another huge violation).
I got a bad feeling, told my wife to pack it up because we were leaving.
As soon as we started walking away, BANG, that girl had fired a round right where my wife was standing just a few seconds prior
I told the range officers that they needed to get in there and do something about those idiots, and that we weren't coming back
I have only been to a range a few times since that happened, and now I don't even go at all. Too many idiots.
buzz CRACK buzz...
I was out kayaking on a lake and several bullets whizzed by me. There was a distinct buzz CRACK buzz sound as it went by. I think some people were just out plinking in their back yard, adjacent to the lake, and didn't think a backstop was necessary.
This also happened to me a few weeks later when I was paddling on a small stream. Bullets whizzed by above the bank, just over my head.
I don't think anyone knew I was there either time. Regardless, when you go out and shoot stuff, make sure there's a backstop, ffs. Also, I don't know how big the bullets were, so I'm unsure which was the biggest bullet dodged.
Well that was a lot to digest and ponder. And also... I may need a Xanax.
But we can stay positive, everyone of those people lived to tell the tale.
Personally, I don't think there is a number high enough to count how many car accidents I and many others have avoided.
Thank you Jesus. Prayer seems to have gone a long way for these people.
Flight 103
I was booked on Pan Am flight 103 which went down over Locherbie Scotland. I didn't have a premonition or anything supernatural. I just decided to cancel my seat.
Didn't think anything of it until the plane went down and my mother had written down my flight plan and reminded me. This was back in the day when you could cancel without a penalty up to a couple of days in advance.
On any given day, we make decisions (for no concrete reason really, like... I just chose not to go that day) and we come to learn it was a good decision.
I try not to evaluate my decision because I don't want to affect my future decisions by second guessing or trying to 'work the odds'. This is only one example of times that I dodged a significant bullet. (I wrote a different post, but erased it before I hit save).
Zapped
I was subletting an apartment in college and got zapped by the electric stove.
Gave notice immediately and moved out with very clear reasons why I was moving out.
The building burnt a few weeks later.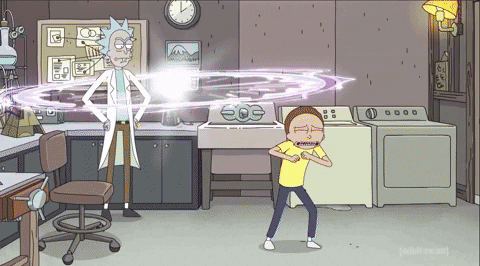 Giphy
Katrina
2005, my friend and I evacuated New Orleans 2 days before Hurricane Katrina and drove to Mississippi with the little money we had. We were trying to decided on where to stay for the night and it was between a mid range hotel or the really cheap motel.
Decided to spend a little more for the hotel. During the night the eye of the storm came through Mississippi and flattened the roof of the motel we decided against.
Delete Tinder
I matched with a guy on Tinder who played for the Atlanta Falcons.
He was really charming and seemed nice. He asked me to fly down to Atlantic City for Memorial Day weekend, said he would pay for everything (airfare, hotel, food, etc.) but I had never met him before and he refused to give me his phone number.
I was uncomfortable flying to meet a stranger so I told him no. Two weeks later he was on the news for kicking (and killing) his girlfriend's dog.
Life lesson #3005... try not to become an episode of Dateline NBC.
And being on local news isn't always fun either.
Granted disaster and horror is going to happen but let's do all the avoiding possible.
Being the one to walk away is always best—take it from experience.
A Yamaha Pancake
Physically? A bus. I grew up in Bermuda, and since it is such a small island cars are limited to one per family, and everyone drives mopeds. I was driving into town, and came up to a red light behind a bus.
As is tradition, I scooted around the bus to be in the front of the line of traffic. Literally 2 seconds later a second bus smashed into the back of the first bus at like 30 mph.
I would have been pancaked. Without question, 100% dead. I just sat on the side of the road for a bit and thought about my mortality.
My only other Bermuda bus based encounter was driving home from my first job in the rain. An oncoming bus in the opposite lane went through a massive puddle and sent what looked like a tidal wave of water right at me. It literally picked me and my little yamaha v 50 right up and swept us off the road onto some grass.
D-I-V-O-R-C-E
My ex.
He got engaged right after me and proceeded to cheat on her the entire time until she broke up with him.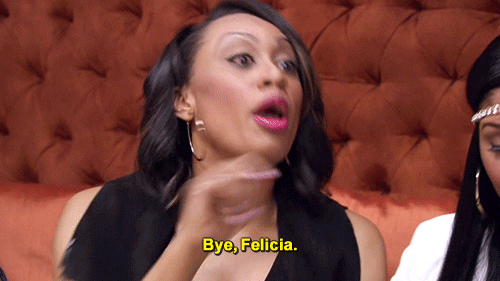 Giphy
Oh man, after reading all of that it's a wonder anyone lives to be a senior citizen and now we've got Covid.
Be careful out there my peeps.
Stay vigilant and wash your hands.
Just don't wash them in a shady gas station restroom in darkly lit areas.
A little red flag to think about.
Want to "know" more?
Sign up for the Knowable newsletter here.
Never miss another big, odd, funny, or heartbreaking moment again.

Keep reading...
Show less
"Dying is an art, like everything else. I do it exceptionally well."
Sylvia Plath said that. It's a bleak line that encourages us to think about death in bizarre terms. It feels icky to assess death and judge whether a particular way to go is worthy, impressive, or admirable.
Yet, because human beings are very strange creatures, we totally do that. How any times have you heard someone wonder aloud, "What a way to go," after tuning in to some morbid local news calamity.
Some Redditors turned the commentary on themselves when they encountered some very close calls.
When they dusted themselves off and sat back in the relief of safety, they realized just how dumb it would have been to die like that.
Dr___where asked, "What is the stupidest reason you almost died?"
Want to "know" more? Never miss another big, odd, funny, or heartbreaking moment again. Sign up for the Knowable newsletter here.
Keep reading...
Show less
Do you have something to confess to George? Text "Secrets" or "
" to +1 (310) 299-9390 to talk to him about it.
Keep reading...
Show less