People make mistakes their whole lives; it's just a fact.
But it's always true that those mistakes happen more often, and usually on a larger scale when you're a teenager.
That's because, once you become a teenager, you feel grown up and invincible, when the truth is, you're still learning, still growing, and still human.
Even the most successful and put-together people can look back on their teen years and cringe at the mistakes they made.
When I was a teenager, I made horrible choices, from stealing my mother's credit card to letting my wild child best friend shear off my hair. At least I learned my lesson!
Curious about mistakes others made in their teen years, a Redditor asked:

"what was your biggest Teenage mistake?"
Some of the responses were wild!
Ouch!
"Doing an unsuccessful backflip on a trampoline"
– TamaraVargasFR
Brush, Brush, Brush Your Teeth
"Not taking better care of my teeth"
– LedTasso69
"Honestly if there are any teenagers in here who don't understand this yet, please know that your teeth will fall apart if not taken care of properly. You will pay for it and it won't be fun at all."
– SoothsayerRecompense
If Only You Knew
"Sold $200 worth of Bitcoins to a friend for tickets to a music festival back in 2011."
– Spaceman_Beard
"Now THAT is a worthy regret. I don't know exactly how much that would be worth now but I'm thinking a minimum a decent 6-figure amount and maybe even as much as 7 figures. Maybe I'm even underestimating it."
– FightPhoe93
The Inevitable Car Stories
"I took my uncle's beautiful restored classic car for a drive when I didn't have a license and got it impounded."
– throwawaysmetoo
"How many fingers of yours did he break?"
– koloros
"I wrecked my cousins new car & didn't have my license yet."
– Golfnpickle
The One That Got Away
"Not getting the hint that my friend, the beautiful Patricia, wanted to be WAY more than friends."
– dwane1972
"Her name was Kate and 15 years later , I can pin point the exact second I should have kissed her on the beach."
– aussie_nobody
"I did the same mistake, except it was with a Sarah. She was gorgeous and probably well out of my chubby nerd friend zone league, but we shared the same bench in school for five years and knew us quite well. She was at my place once. Spontaneously, it wasn't. It was a mess. She fell back on my bed and said it smelled so good. I thought it was dirty because it was long overdue to change the blankets. I think I ruined my chance right there and then."
"I always wanted to ask her about that time, maybe when we would meet on a class reunion, if the chance would have come up at least, but unfortunately she died last year under unclear circumstances."
– DividedState
Life Of Crime
"I robbed a gas station. ⛽️"
– pauluzu
"How did that go?"
– harlotScarlett
"Considering the gas prices nowadays it's propably like robbing multiple banks"
– LordoftheDimension
We Couldn't Have Been Warned Away
"Marrying my 18-year-old self to a 40-year-old who'd been grooming me for three years, just to spite my mother."
0/10, would not recommend."
– Late_Again68
"I have a friend who did exactly the same thing. But no one could have told her differently. I tried, her family... now she has 5 kids and is recently divorced. At least she got out."
– Decent-Obligation-43
School Is Serious
"Treating highschool as a obligation and not a opportunity. Not just social but economical gains and your own development are way greater effected by how you view your highschool years."
– likea_yeti
"maybe every day or at least every other day i think to my self "i wish i would have taken high school way more seriously, and not just gone through the motions." This will be a HUGE point of emphasis on my raising my son."
– kingnt3
Be Like The Cool Kids
"Getting addicted to smoking very early"
– SuvenPan
"Same man, I started smoking around 13 and am still trying to quit nicotine now at 25. I can barely run a mile despite being in generally decent shape from a physique and strength perspective, and my resting heart rate is over 100. I know I've still got time to undo a lot of the damage, but does it suck to know how deep a hole I've dug myself because I wanted to fit it with some "cool" kids and then developed an addiction as a crutch to avoid dealing with my mental health."
– impossiblyirrelevant
Money, Money, Money
"Spending a large inheritance I got when I was 18 in 2009. Could of owned a property outright by now"
– bKingas
"I blew through one at 21 and was kicking myself for years."
– nelsonalgrencametome
"This is why I will make any large inheritance to young family members a trust. You can't spend it all at once and it won't get fully released until 30 when hopefully you've got yourself together."
– passed_turing_test
Those teenage years can be hard. The important thing is, you recognize your mistakes and learn from them.
Do you have similar experiences to share? Let us know in the comments below.
Keep reading...
Show less
There are just some actions we never grow out of.
When it's time to grow up... grow up.
Let's discuss the signs and scenarios we should know about.
Redditor Grouchy-Trip9582 wanted the grown ups reading to listen up and act their age. They asked:
"What is a childish behaviour adults do that makes you cringe?"
Why do some children behave better than adults? It makes no sense. Let's hear some explaining.
Simple Answer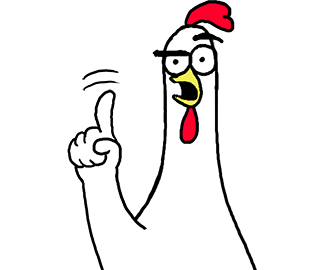 Oh No You Didnt GIF by happydog
Giphy
"Getting mad when someone tells them 'No.'"
lurklurklurkPOST
Walk Away
"At the bakery where I work, we offer free cookies to kids under 12 as long as they have a parent with them. As you can imagine, we run out quickly. I've seen a couple of adults scream and cry after telling them we've run out of cookies, like I've just run over their puppy or something. The kids usually just shrug it off and walk away."
pelovo2727
Tantrums
"Yelling at their children on the subway basically having a tantrum as the actual child silently stares or spaces out."
hereforalittle89
"It's the most upsetting reaction for me to see when a kid is being yelled at, honestly. Because most of the time you just know it's such a common happening and they're so used to it this is the way they cope."
"I know I'm not a perfect parent and I lose my temper here and there but I truly hope I don't get to this point or where others see me as this type of parent. I think a lot of those parents, though, are also victims who haven't figured out how to end the cycle of abuse/poor treatment. It is how they were raised so it is all they know and that is also sad. Trauma creating more trauma. :( "
slynnc
Nasty
"Getting mad at or demeaning cashiers/fast food workers."
Zombie_Woot
"I wouldn't even call this 'childish' behavior, because kids generally don't even do this. It is only done by overly-entitled adults with superiority complexes and impulse control."
samanime
Oh Ma...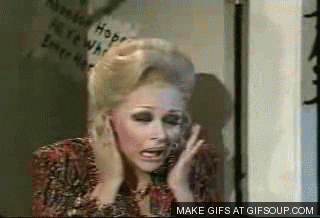 uh GIF
Giphy
"My mother sticks her fingers in her ears and goes 'lalalala' whenever someone is proving her wrong. All the time. Consistently."
SuzaFaber
Oh, I've lost track of how many times I've met these people. How are these adults?
Sorry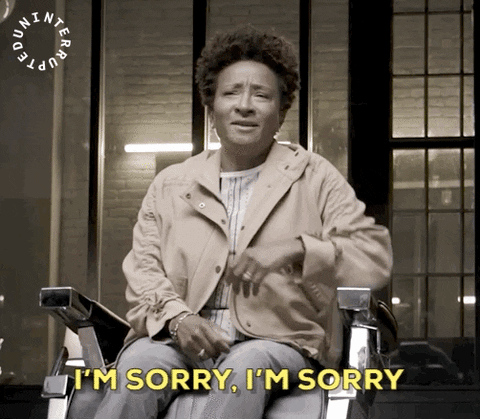 Sorry Lebron James GIF by Uninterrupted
Giphy
"The inability to apologize/admit when they are wrong... I just think it's so strange. Like... No one expects you to be perfect."
ContractLittle8444
Own Up
"Blame others instead of taking responsibility for their actions."
Ok_Chocolate3253
"When people refuse to take accountability it is literally the worst. Even something as simple as, 'My God, you're right. I'm so sorry I'm not sure what I was thinking.' Can really do so much to repair and mend relationships with others."
GeraldoLucia
"This is not childish, this is manipulation."
MiloLeoCat
Sales
"I was at Sports Authority for the final clearance sale. They had three weeks left until their doors closed for good so there were only about four employees left on staff and they had all completely run out of f**ks to give. Well this one lady pushes her way to the front of the line saying 'I had to wait so long to get help out there I shouldn't have to wait in line.'"
"The woman at the register ignores her and continues to check out a different customer. Impatient lady tosses her things on the counter so the employee pushes them to the side and says 'I can help the next person in line' naturally impatient lady loses it completely, yelling at the employee; you know the drill 'speak to your manager, customer is always right, call corporate, I'm a busy woman with places to go' entitled person's greatest hits."
"The manager walks over to defuse the situation impatient lady starts yelling and the guy behind her in line (whom she cut in front of) steps in to explain she tried to jump the line and the cashier was just helping those who had already been waiting."
"The cashier looks at her manager with a 'what are you gonna do? Fire me?' Face. The manager looks at impatient lady and says 'you can either wait in line like everybody else or you can leave' she looked for a second like she was going to explode but just stormed out. It was amazing watching retail workers be able to say the things you know they wanted to say to every difficult customer."
visoge2723
Inside Voice
"Having a screaming match like kids on playground."
Quirkyserenefrenzy
"Some of my neighbours are like this, having huge screaming matches in the parking lot of their building or out on their balcony. It's like they want the world to witness their argument, which makes it feel extremely performative. Like they're not arguing because of a real disagreement, they're arguing for the benefit of their audience. I can't even raise my voice in public, so this mentality is very alien to me."
socksnchachachas
Go Away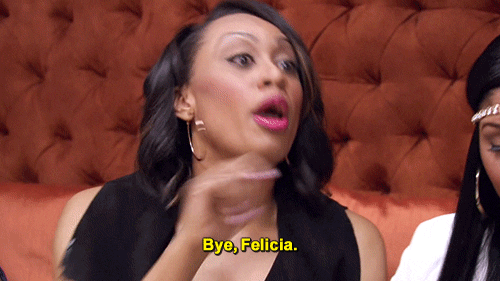 Phaedra Parks Bye Felicia GIF
Giphy
"My mom's piece of crap boyfriend flipping over a table and storming out of a restaurant because they wouldn't give him a discount for some bulls**t reason he made up. He was always asking to talk to the manager to get discounts and free stuff. Usually he'd get it too because those people aren't paid enough to deal with angry morons like him. He died a few years ago fortunately."
kacidon133
Did y'all read carefully? Grow up.
Keep reading...
Show less
We hope that when we all reach a certain age in life, we find that we've grown as people, and outgrown the behaviors displayed on the playground.
Alas, that is not always the case. Childhood antics can follow us all through decades. It's just a matter of how much and how dramatic.
We're all guilty of a few personality traits that are more adolescent than they should be, but if you're still sucking your thumb at 30... it's at least time for some form of adult pacifier.
Redditor u/Sentient-Sock wanted everyone to confess to behaviors they haven't outgrown by asking:
What "Childish" things do you still do now even as an adult?
I like to think that I'm an adult through and through. But every now and again I'm reminded that there are still a few traits I carry from when I was five. I love to throw a good tantrum when I don't get my way. But instead of tossing stuffed animals, I'm throwing pens or plates or knives. I'm a work in progress.
The Cracks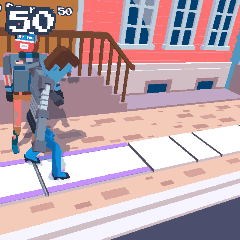 steppypants GIF
Giphy
"Try to not step on the tile lines when I'm walking on the street."
"No, it's "Step on a crack, break your mother's back", or that's how I've always heard it."
Rest Please
"I get angry if I don't get a nap."
"Now that I'm an adult, I realize my mom had a point about me being an a**hole if I didn't get enough sleep. She was absolutely right."
YUM!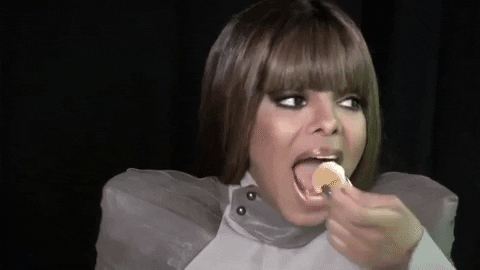 Sorry Told You GIF by Janet Jackson
Giphy
"I still dance a bit in my seat when my food tastes good."
- trextine
That Game
"Pokémon."
"Do kids still care about Pokémon though? Everybody that I know who's into it is past mid-20s."
"Exactly. Real adults play Pokémon, fake ones play Call of Duty. He says, not playing Pokémon."
NEVER!!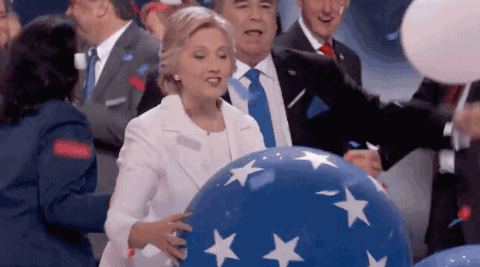 Hillary Clinton Balloon GIF by Democratic National Convention
Giphy
"The balloon must NEVER touch the ground."
I will never understand this Pokemon nonsense. I love balloons and I'll jig up anytime for food. But Pokemon? Y'all realize you're running into traffic for a fake cartoon? Yet another childish trait. Continue...
Hot Wheels
"I ride the back of shopping carts."
"I work in a supermarket and it's THE MOST amazing thing to do (only when there aren't colleagues or customers watching :D). I'll be like 'Oh yeah sure, I'll ride that cart with plastic and cardboard to the trash, no problem.' just to go wheeeeeee."
Aisle Clubbing
"Going down the kids aisle at the store and pressing all the toys that move or make sounds... Hehe!"
"My mother was an elementary school teacher. One day she saw a whole end cap of Sing and Snore Ernie's and activated them all, much to the amusement of her teenage kids. The next thing we hear is a shocked little kid's voice going "Mrs. _____?"
"Mom looked over, said hi to the kid, and then whispered to us to drop anything we had because we had to leave the store NOW. After we got to the car, she confessed that that afternoon she had to punish that same kid for constantly touching stuff that didn't belong to him."
Grabbers
"If it's dark and I'm alone, I still kind of hop into bed so the monsters don't grab my ankle. I'm 36."
"Same! I do this when I get in my car too, but I'm 27, and the monster is no longer the same kind of slimy, grotesque creature it was when I was 6. Now when I think about getting got by the monster in the dark, it plays out like a Criminal Minds episode intro."
The Scrap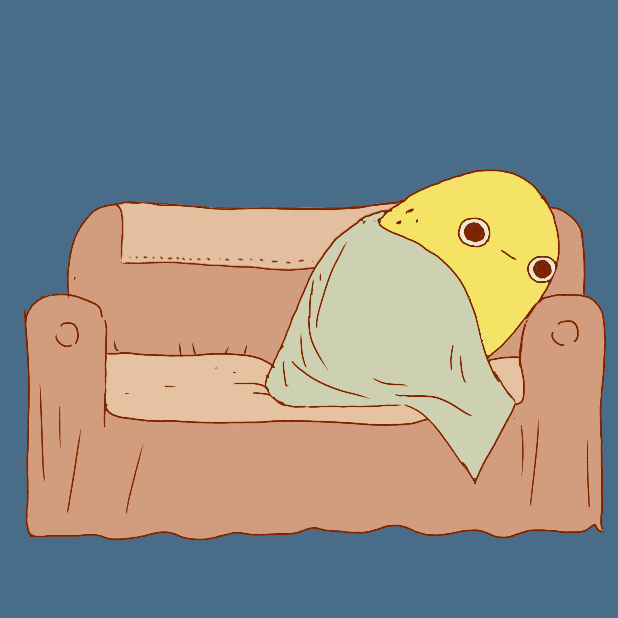 Couch Potato Animation GIF by Alice Socal
Giphy
"I still have a kind of security blanket. It's basically just a scrap of a pillowcase now but I can't bring myself to get rid of it."
Any age beats...
"70 years old. Love playing two square with the little girl next door. We do about 30 minutes a day, sometimes longer. We bounce a basketball back and forth in the driveway. There is a line in the middle that divides us into two squares. Sometimes we toss it up or bounce it really high."
"Sometimes times we go low and speed it up. It is a joy to play with her. She's wild as the wind and makes me laugh so hard. Sometimes we will spin around and throw it behind our backs and never miss a beat."
There is nothing wrong with a security blanket. I should use mine more than my adult security, a bottle of vodka. That's a story for a different thread. And never stop running from the monsters.
Want to "know" more? Never miss another big, odd, funny, or heartbreaking moment again. Sign up for the Knowable newsletter here.
Keep reading...
Show less