Some people are just trash. And we can't help ourselves but fall in love with these fools. We give ourselves to them. We love them and teach how to love. And what do they do? They cheat.
Want to "know" more? Never miss another big, odd, funny, or heartbreaking moment again. Sign up for the Knowable newsletter here.
Keep reading...
Show less
Cheaters never win or prosper. Or do they? Those are especially pointed questions when it comes to matter of the heart. Being in a relationship is difficult. Just because you love someone doesn't mean the devil still isn't beguiling. We're not perfect. I love vodka, but I don't pretend rum isn't out there. I just have to commit to not imbibing. ;)
Redditor
u/tofuandvegantendies
wanted to see who was willing to discuss the times they've strayed from the path of righteousness in relationships by asking...
[Serious] People who had an affair and got away with it: what's your story? Do you feel any guilt?
I've had several serious relationships in my time. I've cheated on a few, I've been cheated on and I've been the person who was cheated with. And although it felt good in the moment, the aftermath always left me feeling shame. Because I knew I was better than that. Who can relate?
Sorry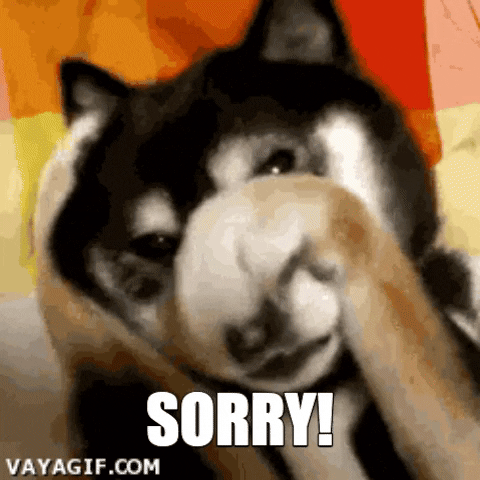 Sorry Dog GIF by swerk
Giphy
I have cheated on My now Ex-girlfriend and got away with it obviously because it was a long-distance relationship. And I did it with my now ex-best friend (M) and I was 17 and I do feel guilty because it's not fair to cheat at all under any circumstances. I'm never doing it again and it never occurred to me that I'm doing anything wrong which is horrible. My heart goes out the people who are being cheated on I'm sorry.
In the Sunken Place
I met a beautiful young(er) woman online and we immediately hit it off.
In the time leading up to our first date, she was super excited about hanging out/fooling around with a "Dilf"/"Dad" (I'm single/no kids. I just look sad, old, and defeated), whereas I was super excited that I met someone beautiful/funny and that they were crazy excited to spend time with ME! (Shock, I know).
When we finally met, our hangout essentially dissolved into an affectionate, sloppy, naked, mess, to which my new "friend" decided to share that she had long-term BF/Fiance . -_-
At that point, my feeling could only be described as the sunken place from Get Out, where my psyche felt like it was sinking into a black hole of disappointment while I was watching my body/mind interact with this person.
I couldn't enjoy our time after that, and I felt numb to her affections. So the guilt was immediate. I think the feeling that I struggled with/ate away at me the most is knowing that the entire time leading up to this, I was upfront with my interests and intent (LTR) and that I spent all this emotional energy getting exciting/happy about meeting a potential partner, and then having to reconcile how everything was pretty much bull.
Eggs in the basket...
I was in a cycle of serial cheating for the majority of my dating life. I dated many, many people, but only one boyfriend ever found out about my infidelity (and promptly dumped me).
I compartmentalized every relationship and fooled myself into thinking I was doing it to avoid "putting all my eggs in one basket." In reality, it was because I never felt satisfied with the amount of validation and attention I received. I made impulse decisions and submerged myself into relationships, because self-introspection was too scary.
When I went off prozac two years ago, the truth of what I was and had been doing to myself and others hit me smack in the face. I was consumed by guilt and self-hatred and vowed to change my ways. I've kept that vow.
I currently have a serious boyfriend, and he is my first monogamous relationship. I'm in therapy, on appropriate medication, and have cut off toxic influences. I'm working through my traumas. I no longer talk to any of the people I cheated on, but I wish them the best.

Six Months In...
The affair was with me. She was an older married woman in her early 40's, and I was single and 27. We flirted for months in person and text, but I didn't think anything would come of it. Then it did for a year and a half. She tried to break it off twice out of guilt, and I completely understood, but within a week we were back in bed together. Third time was a charm, apparently.
Guilt?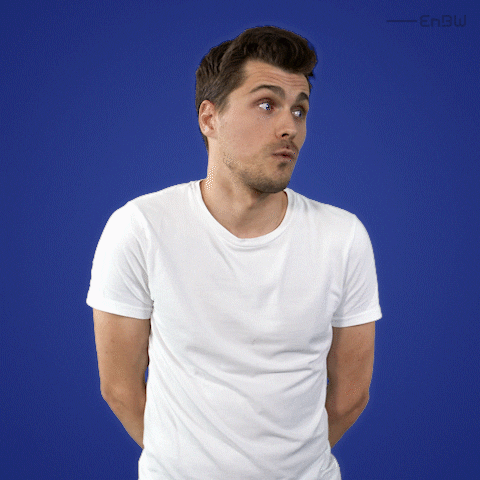 sorry ups GIF by EnBW
Giphy
I wasn't the one who had an affair. She was the one that had an affair with me.
I had broken up with her officially but remained as friends with benefits. Our affair ended for good when she went public with her boyfriend now husband. I only found out later on how bad of a situation it was. Guilt? Yes, it ate me up for several years. I was unwillingly the other guy, Not once but twice, with two different women.
So it's not just me. I have to admit, I feel pangs of guilt now because... some of those stories are hot. They just are. That's why it's important to think about the consequences that will follow. For instance...
Be Alone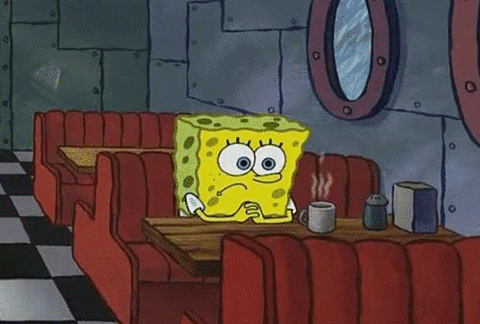 Sad Talk To Me GIF by SpongeBob SquarePants
Giphy
Yes. Cheated once in my life. Was in the end of a long relationship that was to weak to end. So I cheated.
She didn't even notice even to I started to act weird. Didn't feel fair the either my SO or the person I was cheating on. So I ended the relationship and a couple of weeks later ended it with the person I cheated with. Kinda figured I needed to be single.
Poor Guy
The guy was in a toxic relationship with a girl who pressured him to put a ring on her straight out of high school. She was an absolute witch to him and refused to get a job citing mental health issues while he was working his butt off trying to support the two of them.
I met him online and we hit it off really well. I knew enough about the situation with his fiancee to constantly pressure him to just cut it off with her.
He wouldn't cut it off but the two of us graduated to friends with benefits for awhile before toning it back down. I have 0 remorse for the affair.
Later I got married and a little after that he finally broke it off with his fiancee and moved in with a new girl who actually treats him like an equal. I'm happy with the outcome.
I Loved Her
I was 28. My girlfriend and I were long distance. She in TN, me in MA. I met a girl online and we talked. She ended up coming over 1 weekend and we had sex. I never told her I had a GF. She did have a BF. He found out and broke up with her after.
A week later I confessed to her. She stayed with me. 2 weeks later I broke up with her and broke her heart. For 8 years I was still in love with her.
I didn't want to date anyone else.
About 10 years or so ago I told her yet again that I was sorry for what happened. This was a decade after it happened. She forgave me.
I've never cheated on a relationship since.
But wait... it gets worse...
My brother in law is engaged and has three kids, he had three affairs, real messy when it came out, three times we had to take the kids to keep them safe, three times we had to support my sister, three times the police came out.
They're still together in an unhappy relationship, He had his affairs when working away from home... guess where he is now?
100% that guy doesn't feel guilty and is peed with us because we have denounced him as a family and refuse to let him into our homes after everything he's done, to my sister and his kids, and the poor girl he had the affair with.
if I told the full story, I'd have to stop thirty times to say 'but wait, it gets worse'
He had affairs during covid, one of his kids is extremely vulnerable, he wrote the girl love letters blaming my sister, he broke all his bail conditions stating he has to stay away from my sister, the affair only ended because the girl broke it off with him, he still continued to pursue, promising he can change, that he wants her... he's such a toxic person... theres so much more...
He 100% got away with it all.
Forget You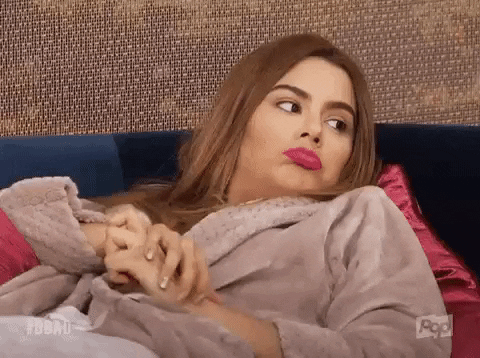 Whatever Shrug GIF by MOODMAN
Giphy
Someone I met up with was cheating on her husband with me.
I felt horrible for him as she was talking crapabout her husband. Like that's all my worth was to her was basically a "freak you" to him.
Cheaters never prosper, we've circled back. In the end, it's better to just be honest. Usually cheating is a red flag that means something bigger is wrong in the relationship. Start looking there. And remember... think first! Consequences abound.
Want to "know" more? Never miss another big, odd, funny, or heartbreaking moment again. Sign up for the Knowable newsletter here.

Keep reading...
Show less
Why even bother being in a relationship? Seriously, if you're cheating something is wrong. So why not confront it and fix it or move on? Why do people choose to be cruel? And if cheating just "happens," then why not own up to it? If you run astray of your relationship, you're obviously not happy. Why be a sociopath by continuing to harm the people you profess to love? This isn't bitterness asking just curiosity.
Redditor u/santino_musi1 wanted to hear some confessions about straying by asking... People who cheated on their bf/gf/partner, what was going through your mind while doing it?
Want to "know" more? Never miss another big, odd, funny, or heartbreaking moment again. Sign up for the Knowable newsletter here.
Keep reading...
Show less
I don't know if it's really a smart decision to wed the person you've been cheating with. The whole relationship is tainted from the jump. It all begins with scandal and lies, those are not promising ingredients in the beginning of a love story. But the "heart" wants what it wants. So who are we to judge? There has to be a bunch of great tales that discuss what happens when the forbidden aspect of your "relationship" just becomes... regular sex and marriage. Let's find out. How exciting.
Redditor u/Mexican_Tragedienne wanted to hear about some love stories that started off a tad scandalous by asking.... Married men of Reddit who got divorced to marry their lover, how did it turn out?
Too Young to Start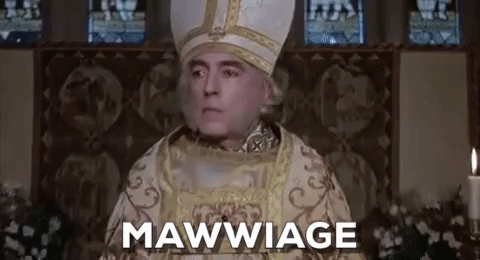 Giphy
My father left my mother when I was one for another woman. He married her a few years later. He and my mother only spoke well of each other, shared custody well, and generally it worked out pretty well for everyone. That was a lot less common at the time (I'm pushing 50 now). Both my mother and father have been remarried for more than 40 years now. They both talk about the dangers of getting married too young.
Dad's Lessons
My dad had an affair when I was four. He divorced my mom and married the other woman. It only lasted 6 months before she divorced him and took half his stuff because he refused to give up split custody of the kids. Turns out she's done this type of thing at least twice before to other guys.
He then spent the next 12 years of his life going through other women, with relationships lasting less than a year at their longest. He lost his job, moved into a studio apartment, had another kid with a woman who then moved halfway across the country and took his custody rights.
But then last year he met a woman completely different from anyone he had dated before. They're married now and own a small organic farm in a small town. Him and my mother get along great and never argue. It's nice to see his story and realize that things are only crappy for a while. It may be a long while, but it will get better.
A New Attempt
This happened to my folks. Father left and attempted a relationship with his affair partner when I was a teen. It was short lived and volatile.
Old man left the country for a time. Eventually came back. Unfortunately, I think the series of choices left him quite depressed and he resorted to alcohol. He is in his late 60's and has remained alone.
On the plus side I think my mom's way happier on her own than she was in the marriage.
All the Women
My dad and mom married at 29 and 31. Has me shortly after.
Me at 5: Dad breaks up with mom and has baby with woman #2. Dad and mom reconcile and move back in together. Mom is accepting of new child.
Me at 10: Mom and dad still married. Woman #2 moves in with us. I catch dad making out with woman #3 (mother of childhood best friend)
Me at 15: Dad and mom divorce. Woman #2 leaves. Dad moves in with woman #4. She has son my age and daughter who is 17.
Me at 18: Woman #3 visits and dad has sexual relations with her. She leaves and is never seen again.
Me at 20: Dad marries woman #4. I can see he's hesitant about it.
Me at 21: Woman #4 runs away across country. Dad has child with woman #2 again. Moves in with her. She says child isn't his, he leaves her and starts living in RV. Child is definitely his.
Me at 22: Woman #4 returns. Lives in RV with him.
Me at 25: They buy home together. Woman #4 runs away again, never returns.
Me at 29: Woman #5 now introduced.
Me currently 30: Woman #5 moves in with dad.
All the while, my mom has remained single since I was 15 and is living with her sister to this day.
The Christian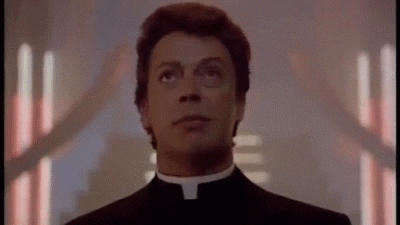 tim curry no GIF
Giphy
My bio dad had an affair and left my mom to marry the other woman riiiiight before I was born.
Refused to pay child support or acknowledge me other than to tell my mom if she ever went after him for child support, he'd fight for full custody and would win since he was a newly married "Christian" man and my mom was a single army soldier. My mom remarried when I was a tween and that man is my Dad, the greatest Dad I must say.
She Too Much....
My uncle was a Christian minister married for 24 years when he cheated on her with his old high school girlfriend and they got divorced. The new wife has spent the last decade and a half trying to make up for her guilt. She is utterly convinced that the family resents her so she overcompensates for everything, so now no one likes her, but not because of the infidelity, but because she's freaking irritating.
As for my cheating uncle, well, he now has a joint couples Facebook page where his wife can see everything he posts. She's also his voice-box now. Apparently they're very happy though.
Boy Bye!!
My soon to be ex-husband came home on a Wednesday and said he wanted a divorce. Packed a bag and left me with 5 children. I had been suspecting he was having an affair. He's with the woman now that i suspected. A coworker. Apparently, she also left her husband. It was hard but I'm so thankful she has to deal with his sorry butt now. The children and I are in a much better place.
You Single Right?
My dad cheated on his wife with my mom. My parents stayed together until I was 3, then split up, but reconciled a few years later, married, and stayed together until my dad died in 1990.
My grandpa married a pregnant woman (not his) who only wanted to get married so her baby would have a name. He was sent to England during WWII, and met a cute Scottish girl who became my grandma.
She was badly injured in a car accident years later, and Grandpa took up with the next door neighbor while Grandma was slowly (11 months) dying in the nursing home. When she died, he married the neighbor, who became the only grandma I knew.
So yeah, when I met my husband, I made damn sure he was really and truly single first.
A Family Mess
My mom left my Brothers dad (they were married) for his brother, had a baby with other brother, didn't last more than 6 mos, BUT my brother and sister are also cousins so there is that.... i also have a different dad who is unfortunately NOT related to the other 2 LOL.
Bro really?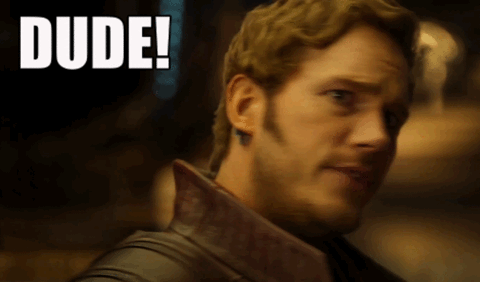 chris pratt dude GIF
Giphy
My friend's brother cheated on his first wife and then married the other women, cheated on the second wife and then married THAT other women. Dude, maybe this whole marriage thing ain't your bag.
Want to "know" more? Never miss another big, odd, funny, or heartbreaking moment again. Sign up for the Knowable newsletter here.
Keep reading...
Show less
We all have suspicions and questions when it comes to the behavior of others. It's a natural part of the human psyche..... natural and crazy. You just have to temper the crazy. Hiring people to spy and follow others at your request can be a bit over the top, but, can also lead you to a treasure trove of information. You just have to be careful about opening that Pandora's Box.
Redditor u/edgeworth_ wanted to hear all the details about certain discoveries many people may or may not have been ready to know by asking.... Redditors who have hired a private investigator...what did you find out?
Google It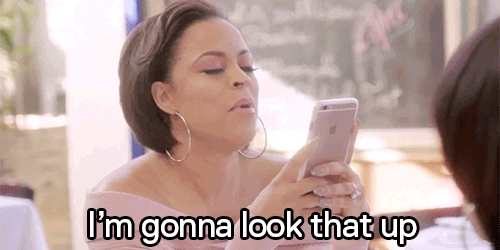 investigating basketball wives GIF by VH1
Giphy
One of my jobs is to search for long lost relatives (usually several generations ago).
Typically, the case is about old plots of land where I should track down owners (or their heirs) to update the land registry because a state wants to build there something.
Let me tell you, the amount of information you can find on Google and in public records is astounding if you know where to look.
Scammed....
I had a girlfriend that worked for one for a while. She said that the majority of their work was insurance scams. She took a lot of pictures of guys who said they were hurt on the job playing golf and surfing and such.
There seems to be a lot of that in this thread.
Sometimes I wonder if I'd be able to pull off such a scam because any investigator would only be able to determine that after the 'accident' I didn't post my life on social media and I almost never engaged in strenuous activity outside the house... so no change there then.
Ace Ventura?
My little brother hired one to find his dog. He was living in L.A. and his complex let the dog out on accident. Small dog some mutt of toy breeds. He looked on his own for two weeks and was devastated. My folks found this guy in Indiana who was like $3k to hire but he guaranteed he'd find the dog or he wouldn't get paid. My folks and I chipped in as my brother couldn't afford that. The guy found my brothers dog inside of a day. It was wild.
Brotherly Funds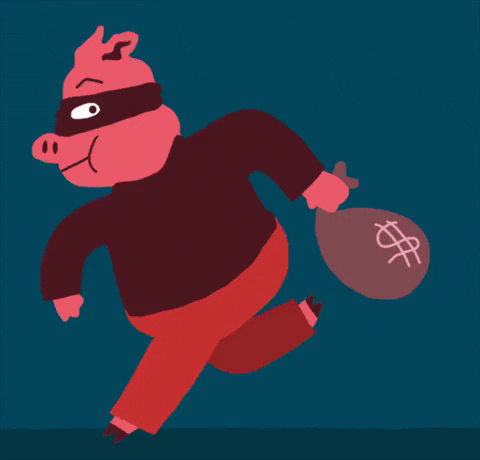 money run GIF by Juan Billy
Giphy
My dad hired a PI in the mid 90s in Eastern Europe to find out if one of his business partners was stealing from him. Instead he found out his own brother was stealing from him. He refused to belieev the PI and his brother robbed him blind. Took a huuuuuge amount of money and left him with gigantic debt. He still forgave him.
Reading Fulltime
I was a private investigator for a little bit. Most work PIs do is searching financial/court records and serving documents. But one time I was paid by wealthy parents to stake out their college senior who had stopped returning their calls. They were worried about her. These parents paid like $40k for round the clock monitoring just to find out their daughter dropped out of school and was a full time ski bum.
Btw stakeouts are mostly just sitting in your car reading all day.
"you hurt her, you're dead" 
Not me, but a friend hired one because he was suspicious his stepdad was being unfaithful to his mom. So, he asked me, and I put him in contact with a guy I knew.
Bit of a backstory, the stepdad is 5'10", 160ish pounds. My friend is 6'2" 235 pounds, ripped.
At 15, when my friend's mom and stepdad started dating, my friend gave the the typical "you hurt her, you're dead" speech. Also his bio dad walked out on him and his sister when my friend was like 4. It took a while, but my friend warmed up to the guy and he's a good guy (took my friend and I to an 49ers game once which was pretty cool).
Anyways, the PI said he wasn't cheating. Apparently there was a house on the market that my friend's mom wanted, and he bought it. He had been remodeling it for some time and he kept it a secret. As a 5-year anniversary gift to her, he bought it. Anyways, they live in a five-bed house now.
The Babysitter
Had a babysitter we thought was stealing from us, luckily our neighbor was a PI couple and they ran a background check for $10. Babysitter had a string of DUIs and a few days before a large fine was due, my camera disappeared. He also stole money from my kids piggy banks.
He sort of disappeared but was also really into Instagram so I surreptitiously followed him.
He started babysitting again for a single mom (easy target) and posted a lot of 'fun' pics with this family. I tracked down the mom and sent her a long email detailing out his whole scam. She said we were right and it was clear he'd been stealing from her business.
He has since gone underground but I still Google him regularly to see what he's up to. He's been able to avoid arrests for a while now.
Fools....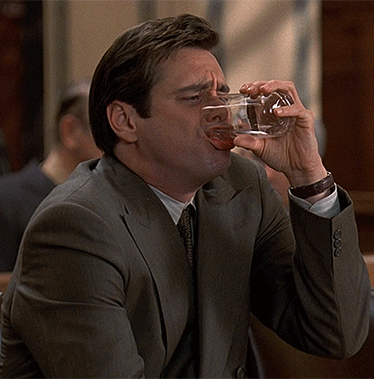 oh come on jim carrey GIF
Giphy
I have a story about private investigators doing a hilariously crap job.
So, years ago, my brother injured his back at work because of his employer's unsafe work practices.
During the ensuing suit, my brother's lawyer was given a folder full of documents from the employer's team. Turns out, they had hired a PI to investigate my brother to prove that his injury was faked. Well, unfortunately, the PI had been taking pictures of ME, operating an ATV mounted leaf hopper. My brother walked into the court hearing and watched the color drain from the opposing lawyers' faces when he introduced himself, looking nothing like me.
Siblings....
My sister (mid 30s) is adopted and hired one to find her estranged biological father.
They came back saying that not only was he still alive and nearby, but he had a daughter. Meaning she also had a biological sibling!
Further digging from the PI uncovered that they weren't just similar ages either, they were exactly the same age. The evidence suggested that my sister had a twin and her birth father had taken the twin and vanished.
Huge, life-changing news.
Eventually, through more incredible detective work, the PI realized that the daughter was actually just my sister. There was no other sibling and they had just been investigating my sister the whole time accidentally. Needless to say, we asked for the money back.
The Widow Thief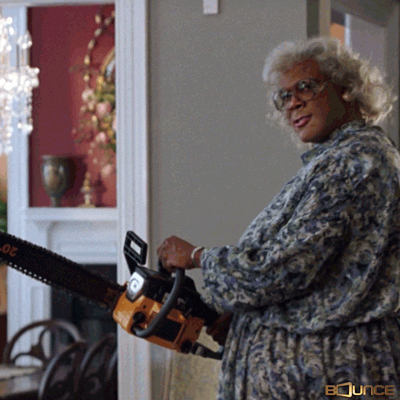 Destroy Diary Of A Mad Black Woman GIF by Bounce
Giphy
My grandmothers first "boyfriend" after my grandfather died said he was a retired cop and a veteran.
They enjoyed dancing to country music together, and bought a new car, in her name though, even though she can't drive anymore.
My uncles hired a PI. Turns out, that old b**tard had a habit of shacking up with widows and bleeding them dry. (The boyfriend not the PI).
Want to "know" more? Never miss another big, odd, funny, or heartbreaking moment again. Sign up for the Knowable newsletter here.

Keep reading...
Show less