Many relationships that have soured tend to lend themselves to infidelity.
Yet, people who have fallen out of love with their significant others make the conscious decision to stay in their respective relationships anyway.
Why is that?
Curious to hear from heartbreakers on the internet, Redditor Tsuibug asked:

"People who have cheated on their partners, why?"
For some, it was motivated out of retaliation.
A Harsh Lesson
"I was In the Army; I married a girl from my hometown. She kept cheating on me and accusing me of cheating, it must have gone on for 4 separate guys before I finally cheated on her."
"The reason I did it was I felt like a fool being faithful to someone who obviously didn't care about how I felt."
"Even then when I did it; I had a stomach ache and did not feel any less of a fool in fact; I felt like a bigger one. I felt empty and hollow."
"It was when I was overseas in Korea attempting to fix things that she had a 'friend' over while we were face timing. Her replies were cold and unwelcoming even though we had agreed to work it out. She kept looking over the device and smuggly smiling at someone. I was done, over it. I didn't speak to her again until the divorce hearing."
"A lesson well learned."
– ExistenialPanicAttac

The Three Positions
"I have been in all 3 positions."
"Been Cheated On."
"Been the Cheater."
"Been the Person Someone Cheated with."
"Almost all of them come down to insecurity, you get a sense of power, invincibility, ego boost in 2 of those 3 positions up above."
– DeadEyedAdmin

Power Play
"I've cheated because I was trying to get some of that power back. I was with someone who made me feel insecure and powerless, and someone else came along who made me feel good about myself for a little while."
– propagandavid

Mistakes made early in life can usually be more forgivable.
Young Love
"I held hands with another girl when I was in 5th grade. Very ashamed to admit that."
– JustJuiceJury

Chalking It Up To Immaturity
"I was young, immature, full of myself and lacked feelings."
–Successful_Present39

The "Player Phase"
"Same. In my early 20s, I was insecure, jealous, anger issues etc. A over all pos. I called it my 'player phase' but it was just toxic behavior. I grew up(thank god), met my gf and been together for 10 years, getting married next month. Never have and will never cheat on her. As corny as it sounds, she's my soul mate."
– skynetempire

The One Regret
"A lot of it had to do with age and immaturity I agree. If I could go back in time I wouldn't have hurt as many girls as I did, that's the one thing I regret. I am also dating and living with someone who I am going to marry one day. I just wish I didn't hurt many others to get here."
– Successful_Present39

At least these Redditors are self-aware.
Not An Excuse
"Misery. Not an excuse, but it is the reason."
– CottaBird
Eventual Path To Happiness
"We hadn't had sex in over a year. We had turned into just good friends who cared about each other but physical passion was gone. There was significant liquor involved when it happened. I feel bad about it and would take it back if I could but I can't. I was honest about what happened and we broke up. We are still close friends and we still care about each other a lot. She has found someone else who is better suited for her than me and I'm very happy for her. In a way, it was the catalyst to us doing what needed to be done in the relationship (breaking up) to make us both happy."
– MrPrissypants13

When Compatibility Is An Issue
"Not sure if it's cheating or not but I tried to break up with my ex and she started crying and pleading with me to give it another chance which broke my heart and I reluctantly said okay. Tried again a couple weeks later because the relationship wasn't getting any better but same thing happened. She was a really nice girl and we got along well but our personalities were way too different and I wasnt willing to make her my life partner."
"I decided to go on a wilderness backpacking trip by myself to clear my head. At work I told a girl who I knew through mutual friends about it and she said she's never done a backpack trip and always wanted to, so I jokingly invited her and to my surprise she accepted and was super excited."
"During the trip we really got to know each other and I decided I would like to pursue a relationship with her. We slept in the same tent and drank whiskey under the stars but I didn't try to kiss or get sexual I'm any way because I was still technically in a relationship."
"Once we got home I broke up for good and 3yrs later we are engaged. Turns out me not trying to make any moves on her made her trust me more than any other guy and we are living a great life together!"
– byhi3

It's easy to forever peg someone as a cheater after one regrettable moment of weakness.

But based on some of the responses above, the reasons for cheating are much more complicated than you might think.
Still there are no good excuses for deceiving someone to whom you're presumably devoted.

Want to "know" more?
Sign up for the Knowable newsletter here.

Never miss another big, odd, funny or heartbreaking moment again.
Keep reading...
Show less
Falling in love or merely just dating is an emotional minefield.
Being able to trust someone completely is a superpower.
Because cheaters are everywhere.
Discovering you're being cheated on is the worst.
But also, the best, for you.
When you learn, you can take out the trash.
Redditor rammalammamemedong wanted to hear about the times a significant other betrayed you, so they asked:
"How did you find out your SO was cheating on you?"
If you're lonely... put on some Adele and Whitney and dance and cry it out. You'll realize you're better off. But let's hear some stories of people who chose differently.
I See You
"I had a feeling for a while, but nothing concrete. We only had one car so she would drop me off at work and then go on to her work. We were supposed to have lunch together when she called and said she couldn't make it, she was tied up at work. Boss heard I didn't have lunch so he gave me the company truck to go pick up lunch for the shop."
"Drove to the fast food place my wife and I were supposed to have lunch at and saw her sitting outside with a coworker holding hands and feeding each other. I went through the drive thru, then honked at them. Her face went from confusion to shock and she tried to pull her hands away from the dude. Found out he was told I was her gay roommate."
mikillbeorn
Unhappiest Place on Earth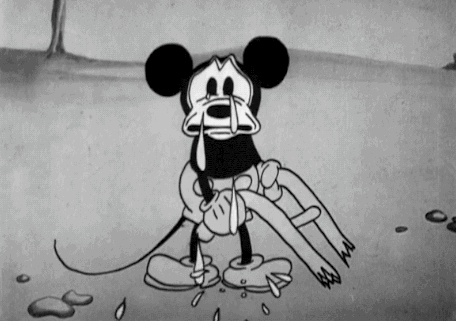 sad black and white GIF
Giphy
"Used her IPad on our honeymoon at Disney. She hadn't used it in a while so when I powered it... all her texts from her phone synced over. Saw the whole affair flash before my eyes. Doing much better now than I was then!"
Super_diabetic
Wing Night
"I was taken out for wings with her best friend's husband and another of her guy friends - we hung out quite a bit. They knew I was clueless to what was happening but they liked me. :) I was told straight out by both of those dudes. Solid move by them - it sucked hard to hear but after a bit of time I really appreciated that they felt I was enough of a friend to let me know. It's been a few years since I've seen or talked to either of them. Good people those two guys are."
ultrasounddude
Stupid
"Back when cell phones had limited minutes, I got notified that we were over our limit. Checked the last bill and nothing but her and her boss talking at all hours of the day. Then she stupidly left her e-mail open on my computer and I got to read how he enjoyed touching her boobs a lot."
dadnoises
Take Her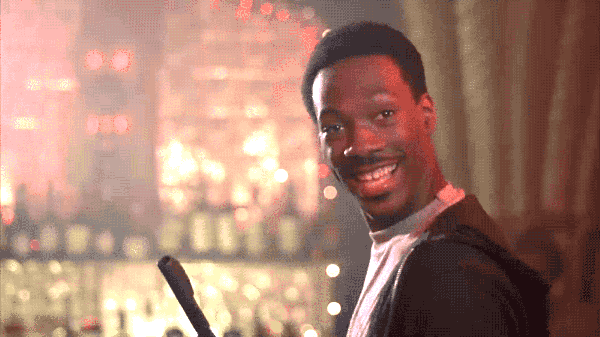 Great Job Yes GIF by Hollywood Suite
Giphy
"Well the guy she was cheating with decided that he wanted her all to him self so he found me and told me about it."
charrarenottrout
People really are trash. Why am I still trying to date?
Click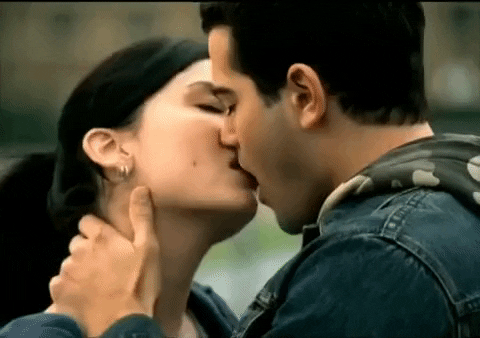 Let Me Go Love GIF by 3 Doors Down
Giphy
"Her new boyfriend left 😘 on her Instagram picture. I clicked on his profile and his picture is them kissing. It was a pretty cool way to find out."
casalien22
Excuse Me?
"My stay-at-home wife at the time got pregnant despite we hadn't had sex for a while and I had a vasectomy. She tried to hide her pregnancy under the guise of weight gain but the medical statements in the mail gave away the purpose of her doctor visits."
Negafox
The Sleuth
"She accused me of cheating out of the blue. Made me jump through crazy hoops to prove myself, but 'believed' me. Everything settled, 6 months later she did it again. It took two more of these to see the cycle, simple sleuthery led to the admitted truth that every time I was accused, she was the one cheating."
xtramundane
Being Early
"I was early picking him up from work and saw the other woman dropping him off. They made out for a minute before he ran inside. He came out a few minutes later, having changed into his work shirt, and immediately started complaining about his coworkers."
bluetinycar
"Read"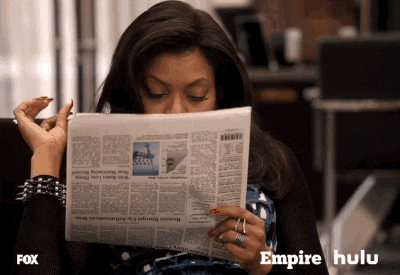 Read Taraji P Henson GIF by HULU
Giphy
"I suspected him of having a thing for my friend but he always gaslit me into thinking I was just insecure and paranoid. He had his phone connected to the Bluetooth in our (shared) vehicle. A text from my friend popped up and before he could stop me, I pressed 'Read.'"
"Text message said 'I love you, can't wait for tomorrow.' That day ended a 7 year relationship."
Deezus1229
Sometimes it's best to just stay single. Can't trust no one in these streets.
Want to "know" more?
Sign up for the Knowable newsletter here.
Never miss another big, odd, funny or heartbreaking moment again.

Keep reading...
Show less
You want to look for the best in people.
Knowing someone who once cheated on their significant other in a past relationship, or maybe this individual even cheated on you, can be a difficult thing to look past. There might always be that seed of doubt in your heart, knowing they can flip a switch and emotionally or physically break their bond with you again.
Or maybe you're capable of giving that trust over, knowing people can learn from their mistakes.
Always good to see what the internet has to say.

Reddit user, rachael_0898, wanted to know your opinion on a tricky matter when they asked:
"Do you think once a cheater always a cheater? Why or why not?"
Look for the best in all of humanity.
If someone made a mistake, that doesn't damn them for the rest of time, does it?
Life Is Not Black And White
"No. Life is more complex than a binary on/off truism like that. And people change. You are not the same person you were when you were 8, or 12 or 20. You grew, you learned lessons, you grew some more."
"You will not be the same person when you are 60. This definitely means you live and learn. Not everyone will, but to assume nobody does is wrong."
Metatron_Fallen
Depends On The Situation, Obviously
"It really depends on the situation. I cheated because I was in a sexually and mentally abusive relationship. I would try to leave him but the he would threaten to leak my nudes or off himself if I did. So I did the only thing I could think of to be happy. But I'm now in a healthy, loving relationship, and cheating never crosses my mind."
BlaineNicolai02
You Better Be Ready To Live With The Consequences
"No, not necessarily, but the stigma is deserved. You can grow and change, but you hurt someone and there are subsequent consequences for hurting people."
buttnutbutter
"You may never cheat again, but you will never have the chance to cheat on me again."
xFiDgetx
"Exactly. I'm glad for the people who learn and grow and whatever, but I don't have to take that baggage on. I'd leave a dating relationship for cheating, but truly picturing ending my marriage if he had a one-time physical cheating episode (emotional affair is very different, I'd leave for that), is a lot less black and white than I'd like it to be"
abqkat
Hopefully You Learn And Grow

"I cheated on my boyfriend when I was 15-16 years old. Even lied about it and didn't had the balls to speak up. We stayed together and eventually 1 1/2 years later I broke the silence and told him the truth that he knew for a long time already. Since then, I never lied in my life again and stayed honest. I couldn't cheat on anyone anymore or wouldn't want to - so in my case I learned my lesson and sometimes I can't even apologise for my behaviour back then. But my boyfriends from later ages told me you were young and that's okay! Hope that helps."
Sarcasmgurl_
Once Is Fine. Twice? You're Pushing It.
"No, if they do it twice tho, thats when they're always a cheater"
bl4ckp00lzz
"That's the way I look at it. Everyone makes mistakes. What matters is how you learn and grow from the experience. Someone who cheated once, was remorseful, and was able to understand the hurt they did may not cheat again. But once someone cheats a second time, it strikes me as those things not mattering, so that boundary is never established."
DisturbedNocturne
Hoping For Future Clarity

"As someone who cheated on a partner, I sure hope not. I live with the guilt to this day, and I know I'll never be forgiven for such actions. I moved on and wish her the absolute best. Last I heard she was getting married and is happy. I've learned my lesson and don't think I can bring myself to bear that burden twice over."
JimmyCheezSneez
Give Everyone A Shot, But If That Doesn't Work, Then...Revenge?
"Essentially, mistakes are the most effective moments of learning, factoring in neural plasticity and growth mindset, people are very capable of reflective change. Assuming that the person cheating feels that way about it - they might just be trying to have a cake and eat it too, in which case, f-ck their dad."
iammeanbecauseiamsad
Is It The Person Or The Relationship?
"I think that within the context of that relationship, probably. But not forever in all relationships. Unfortunately, forgiveness can also be permission. If the relationship ends, they'll probably think twice next time in another relationship bc they will have experienced the consequences"
Easteuroblondie
And then there's that old saying: once a cheater, always a cheater.
Doesn't Sound Like This Dude Wants To Be Married
"Yes, or the tendencies will always be there. I know a guy who has cheated on his wife 8 times in 20 years of marriage. He cheated on her with my friend who also cheated on every guy she had been with"
carsonlittle
Trust That Leopard To Change Their Spots?
"'Always' is a strong word, nothing in life is going to be 100% black or 100% white especially not humans who's behavior can change randomly due to getting older or new experiences or whatever else.......but I would also say that cheating on your partner willingly does show a lot about that person personality as a whole, and I wouldn't gamble my chances on a person suddenly changing their personality just because I want it. Chances of that happening are much lower than chances of it not happening , so I say "presume that they most likely wont change" and go from there."
potatoslasher
You Won't Even Get A Chance
"Yes. I won't start a relationship if I knew this person cheated."
CountFocus
You Pass A Certain Threshold

"I feel there's a certain age/time in life where if you have cheated, you have a WAY higher chance of doing it again. Young people mess up, adults should know better."
TZFaro
"I feel like so many teenagers don't even know what love is so that chase anything that seems like"
rachael_0898
"Agreed. Once you get to that 25 mark, it stops being a youthful mistake and starts becoming a pattern of sh-tty behavior."
Ducks-Dont-Exist
You Had All The Time In The World To Grow

"Probably not always. But recent experience with my now ex would say yes. She cheated on her first bf when she was 19. She then walked in on her next bf cheating on her at 22 after being with him for 2 years so she knows how it feels to be cheated on. She was then single for 7 years and met me at 29. She cheated on me after 15 months living together. She had years to grow up in between and still cheated 10 years after doing it the first time, while also knowing how much it hurts. So in her case at least, she certainly is."
Electronic-Skirt5951
It's Mental Before Physical
"People cheat with their minds before they cheat with their... other parts, so it seems to be an attitude, an outlook on life. That makes behavior decidedly difficult to change. I'm a really good liar if you want to know if those jeans make you butt look fat, but if it's important and you have a right to know - I can't lie worth sh*t. To cheat or not to cheat: easy decision for me."
Rick2L
You Can Never Go Back
"Yes, mostly because in my almost 50 years, I've seen it play out repeatedly in just one of two ways..."
"The cheater cheats again."
"The cheater doesn't cheat again, but the partner is always suspicious of everything the other does because the trust was lost."
"Honestly, I wouldn't want to live with either of those scenarios. I'd rather be alone."
SuchLovelyLilacs
They Say They Can Change, But You Know Better
"This post will probably be buried but my first boyfriend cheated on me in high school after being together for 2 years. Then he started dating someone new a year later and was seriously committed to her for all of 5 minutes. He was secretly cheating on her with dozens of girls: one night stands, classmates, random encounters, some regulars... any chance he got. His girlfriend found out a couple of times and he would cry and beg her to not leave him. She stayed and he continued his ways. They had been together for about 4 or 5 years."
"During this period, he was regularly sleeping with a girl from his college, he used to joke about how ugly she is and he can't get her off his back. Suddenly, he ended up knocking her up, having a child, turning religious and getting married within the year. He lost touch with most of his friends and moved away - very weird situation. In his case - I do believe once a cheater always a cheater simply because he couldn't help himself."
POded99
Over 30? That's Who You Are.
"Everyone I know who cheats still cheats on their new s.o.(s)"
"People don't change much once they hit the 30 year old mark if they aren't active in bettering them self. They stay the same no matter how much they 'swear' they've 'changed'."
FNKTN
Trust Your Gut. Don't Get Taken.
"Everyone is different"
"When I was 17 I got drunk and cheated on my gf with a girl I had a crush on for a long ass time. It was horrible, I hated myself for doing it, and I've never even come close to cheating ever again."
"In my 30s, my fiance and I had two kids (one was mine, the other was from her previous relationship but the kid called me dad and for all intents and purposes I was). We had a house together. Were building a future together. The thing I liked the most about her was I always felt like she was going to be loyal..."
"A few months before our wedding, I found out she was banging a guy she worked with. Total pos too (33 felony charges, face tattoos, no car, lived at home with his mom, etc.)"
"Kicked her out of the house, but a year later I decided to give her another chance because I wanted to give my son a life with mom and dad together. Long story short, she was talking to and hanging out with multiple guys and lying to me about it."
"Tldr: everyone is different, and some people can cheat once and never again. But there's a very good chance a cheater will cheat again"
CerealKiller3030
Always consider a person's past when looking ahead to the future you might be sharing with them.
Consider what kind of trust you're willing to give, and how much you're willing to lose if that individual ends up cheating again.
Want to "know" more?
Sign up for the Knowable newsletter here.
Never miss another big, odd, funny, or heartbreaking moment again.
Keep reading...
Show less
Some people are just trash. And we can't help ourselves but fall in love with these fools. We give ourselves to them. We love them and teach how to love. And what do they do? They cheat.
Want to "know" more? Never miss another big, odd, funny, or heartbreaking moment again. Sign up for the Knowable newsletter here.
Keep reading...
Show less
Cheaters never win or prosper. Or do they? Those are especially pointed questions when it comes to matter of the heart. Being in a relationship is difficult. Just because you love someone doesn't mean the devil still isn't beguiling. We're not perfect. I love vodka, but I don't pretend rum isn't out there. I just have to commit to not imbibing. ;)
Redditor
u/tofuandvegantendies
wanted to see who was willing to discuss the times they've strayed from the path of righteousness in relationships by asking...
[Serious] People who had an affair and got away with it: what's your story? Do you feel any guilt?
I've had several serious relationships in my time. I've cheated on a few, I've been cheated on and I've been the person who was cheated with. And although it felt good in the moment, the aftermath always left me feeling shame. Because I knew I was better than that. Who can relate?
Sorry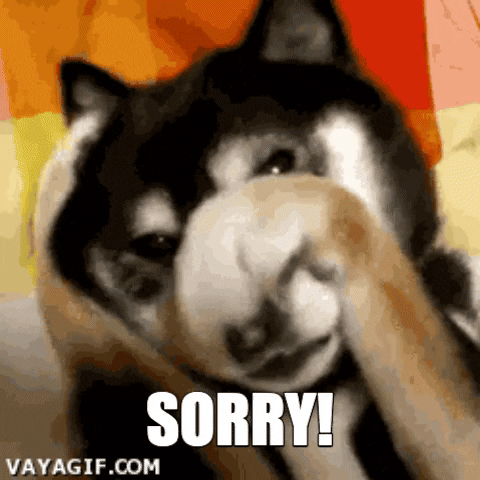 Sorry Dog GIF by swerk
Giphy
I have cheated on My now Ex-girlfriend and got away with it obviously because it was a long-distance relationship. And I did it with my now ex-best friend (M) and I was 17 and I do feel guilty because it's not fair to cheat at all under any circumstances. I'm never doing it again and it never occurred to me that I'm doing anything wrong which is horrible. My heart goes out the people who are being cheated on I'm sorry.
In the Sunken Place
I met a beautiful young(er) woman online and we immediately hit it off.
In the time leading up to our first date, she was super excited about hanging out/fooling around with a "Dilf"/"Dad" (I'm single/no kids. I just look sad, old, and defeated), whereas I was super excited that I met someone beautiful/funny and that they were crazy excited to spend time with ME! (Shock, I know).
When we finally met, our hangout essentially dissolved into an affectionate, sloppy, naked, mess, to which my new "friend" decided to share that she had long-term BF/Fiance . -_-
At that point, my feeling could only be described as the sunken place from Get Out, where my psyche felt like it was sinking into a black hole of disappointment while I was watching my body/mind interact with this person.
I couldn't enjoy our time after that, and I felt numb to her affections. So the guilt was immediate. I think the feeling that I struggled with/ate away at me the most is knowing that the entire time leading up to this, I was upfront with my interests and intent (LTR) and that I spent all this emotional energy getting exciting/happy about meeting a potential partner, and then having to reconcile how everything was pretty much bull.
Eggs in the basket...
I was in a cycle of serial cheating for the majority of my dating life. I dated many, many people, but only one boyfriend ever found out about my infidelity (and promptly dumped me).
I compartmentalized every relationship and fooled myself into thinking I was doing it to avoid "putting all my eggs in one basket." In reality, it was because I never felt satisfied with the amount of validation and attention I received. I made impulse decisions and submerged myself into relationships, because self-introspection was too scary.
When I went off prozac two years ago, the truth of what I was and had been doing to myself and others hit me smack in the face. I was consumed by guilt and self-hatred and vowed to change my ways. I've kept that vow.
I currently have a serious boyfriend, and he is my first monogamous relationship. I'm in therapy, on appropriate medication, and have cut off toxic influences. I'm working through my traumas. I no longer talk to any of the people I cheated on, but I wish them the best.

Six Months In...
The affair was with me. She was an older married woman in her early 40's, and I was single and 27. We flirted for months in person and text, but I didn't think anything would come of it. Then it did for a year and a half. She tried to break it off twice out of guilt, and I completely understood, but within a week we were back in bed together. Third time was a charm, apparently.
Guilt?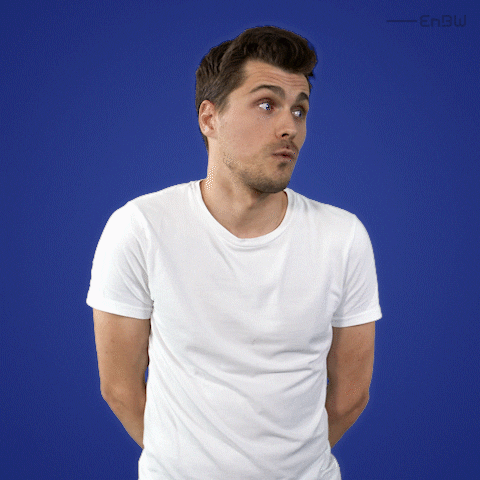 sorry ups GIF by EnBW
Giphy
I wasn't the one who had an affair. She was the one that had an affair with me.
I had broken up with her officially but remained as friends with benefits. Our affair ended for good when she went public with her boyfriend now husband. I only found out later on how bad of a situation it was. Guilt? Yes, it ate me up for several years. I was unwillingly the other guy, Not once but twice, with two different women.
So it's not just me. I have to admit, I feel pangs of guilt now because... some of those stories are hot. They just are. That's why it's important to think about the consequences that will follow. For instance...
Be Alone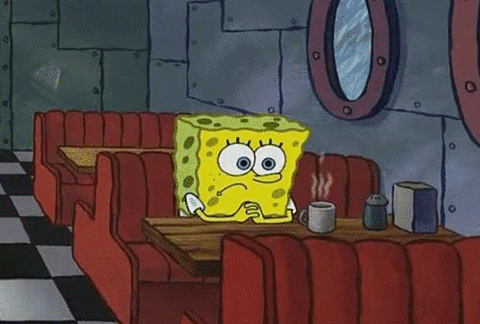 Sad Talk To Me GIF by SpongeBob SquarePants
Giphy
Yes. Cheated once in my life. Was in the end of a long relationship that was to weak to end. So I cheated.
She didn't even notice even to I started to act weird. Didn't feel fair the either my SO or the person I was cheating on. So I ended the relationship and a couple of weeks later ended it with the person I cheated with. Kinda figured I needed to be single.
Poor Guy
The guy was in a toxic relationship with a girl who pressured him to put a ring on her straight out of high school. She was an absolute witch to him and refused to get a job citing mental health issues while he was working his butt off trying to support the two of them.
I met him online and we hit it off really well. I knew enough about the situation with his fiancee to constantly pressure him to just cut it off with her.
He wouldn't cut it off but the two of us graduated to friends with benefits for awhile before toning it back down. I have 0 remorse for the affair.
Later I got married and a little after that he finally broke it off with his fiancee and moved in with a new girl who actually treats him like an equal. I'm happy with the outcome.
I Loved Her
I was 28. My girlfriend and I were long distance. She in TN, me in MA. I met a girl online and we talked. She ended up coming over 1 weekend and we had sex. I never told her I had a GF. She did have a BF. He found out and broke up with her after.
A week later I confessed to her. She stayed with me. 2 weeks later I broke up with her and broke her heart. For 8 years I was still in love with her.
I didn't want to date anyone else.
About 10 years or so ago I told her yet again that I was sorry for what happened. This was a decade after it happened. She forgave me.
I've never cheated on a relationship since.
But wait... it gets worse...
My brother in law is engaged and has three kids, he had three affairs, real messy when it came out, three times we had to take the kids to keep them safe, three times we had to support my sister, three times the police came out.
They're still together in an unhappy relationship, He had his affairs when working away from home... guess where he is now?
100% that guy doesn't feel guilty and is peed with us because we have denounced him as a family and refuse to let him into our homes after everything he's done, to my sister and his kids, and the poor girl he had the affair with.
if I told the full story, I'd have to stop thirty times to say 'but wait, it gets worse'
He had affairs during covid, one of his kids is extremely vulnerable, he wrote the girl love letters blaming my sister, he broke all his bail conditions stating he has to stay away from my sister, the affair only ended because the girl broke it off with him, he still continued to pursue, promising he can change, that he wants her... he's such a toxic person... theres so much more...
He 100% got away with it all.
Forget You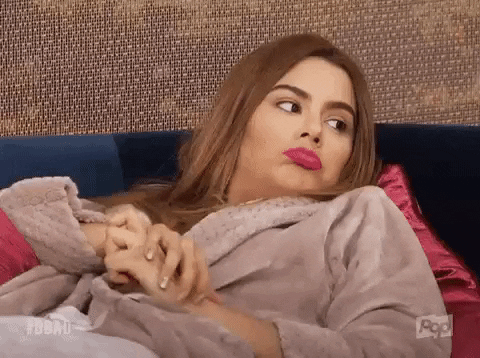 Whatever Shrug GIF by MOODMAN
Giphy
Someone I met up with was cheating on her husband with me.
I felt horrible for him as she was talking crapabout her husband. Like that's all my worth was to her was basically a "freak you" to him.
Cheaters never prosper, we've circled back. In the end, it's better to just be honest. Usually cheating is a red flag that means something bigger is wrong in the relationship. Start looking there. And remember... think first! Consequences abound.
Want to "know" more? Never miss another big, odd, funny, or heartbreaking moment again. Sign up for the Knowable newsletter here.

Keep reading...
Show less