I love movies. And as a writer I love characters even more. That's why it drives me up a wall when a film has a character, specifically a villain that serves no purpose or development or story. Every second given to a character we don't need takes away from the reasons we're all watching to begin with. Sometimes the villain is within, or it's existential. Save money on casting.
Redditor
u/syngedsyringe
wanted to discuss which films have an overload of characters by asking...
What movie has an unnecessary conflict or villain?
For instance, recently, Wonder Woman 1984. Where to begin? We didn't need both villains. Now don't get me wrong Pedro Pascal and Kristen Wiig were great but... we only needed one, for now. They could've built up one as the big bad for this film and laid the groundwork for the other to be the baddie for the following sequel. Just a thought.
Original was Better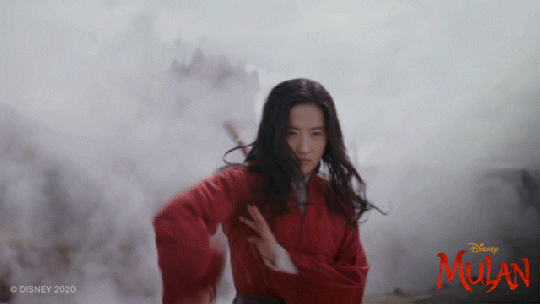 Yifei Liu GIF by Walt Disney Studios
Giphy
Mulan 2020.The witch really killed it. (bAd)
Didn't they cut Mushu because they wanted the live action movie to be more realistic? So they put a witch in instead?
Ahoy...
Pirates of the Caribbean: Dead Men Tell No Tales. Seriously, what was the point of the Royal Navy in that movie, other than getting Henry and Carina to meet?
We recently watched the whole series, except 4 cause that one is pure sh*t, on D+. There's a definite drop in quality after the original trilogy was over. And what a waste of David Wenham, he's in like 3 scenes before Javiers ship eats his.
Enough Dinosaurs
Jurassic World: Fallen Kingdom
This was the first movie I've ever seen that had an ending that genuinely made me mad. We've already seen 4 movies that demonstrate that dinosaurs in the modern world are a bad idea. The problem could've been so easily fixed, but hey we need a sequel.
Generic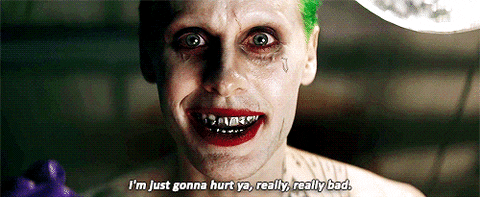 jared leto joker GIF
Giphy
The Joker in Suicide Squad. The movie itself is crap, but he really served no purpose. He was so hyped up prior to and then he was basically cut from most of the movie and we were given a generic villain and some sky beams.
Episode 9
We didn't need Palpatine in episode 9.
The entire sequel trilogy was just not thought out, but even then Episode 9 IMO is the worst because it just feels like JJ scoured the net for every possible fan theory and thought "how can I cram them all in here at once". I also feel like, regardless of people's thoughts on TLJ as a whole, the concept that the hero could just be somebody from nowhere is way better than "somehow, Palpatine survived and you're his granddaughter".
Also, it kinda betrays Palpatine's character for him to be indiscriminately destructive on a galaxy-wide scale. He's evil, but his whole plan to gain power was by being a legitimate head of state and convincing the galaxy they'd be safer with his form of order. The Final Order is literally just Palpatine... destroying the galaxy which serves no purpose for him. It's like if they tested the Death Star by shooting every planet at once. There's no galaxy to subjugate if everyone's dead.
I concur on all of these statements. Jared Leto is fabulous but his Joker was... well I'll save my comments and be kind. He did the job he was hired to do. It's not his fault the job was superfluous. And all these others? Wasted screen time. Let's see who else can go...
Not so Sunny
Sunshine. What I loved so much about the first two acts was that there was no villain, it was just the characters having to face the consequences for their understandable, human mistakes as they realized that their journey has turned into a suicide mission.
Then they just completely shift in the 3rd act, introduce an almost supernatural villain and go into full-on B-movie slasher mode. I get the symbolism they were going for but the way they handled it just hurt the movie so much for me.
The Stab
At the end of "Pay It Forward," when the kid stabs the main kid. I recall the movie being perfectly wrapped up, they could have rolled the end credits, but then they just open a scene where the main kid is walking and gets stabbed by another kid. It didn't add anything to the plot or story development or anything, seemed to just be a tearjerker to plug in there for some extra drama points.
Damn Piper
Not a movie, but "Orange is the new Black". Piper just had to sit in there for 18 months, but then she started trying to sell underwear and crap. I stopped watching after that.
Fantastic...
Fant4stic. All of the conflicts and villains were unnecessary. Doctor Doom had no effect on the story. He was just there so they could give the audience some sort of pay off for sitting for hours waiting. The whole issue between The Thing and Mr. Fantastic could have been the point of the movie and if it were I might have had a good time, but because they draw so much attention to it without resolving it or going deep into it, it was very unnecessary. The entire movie is unnecessary now that I think about it.
Hail Mary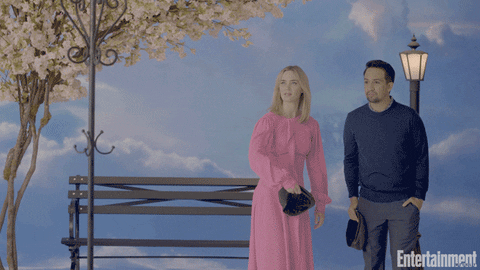 emily blunt ew GIF by Entertainment Weekly
Giphy
The recent Mary Poppins movie had a villain that just didn't need to exist. The first film had an antagonist which was the bank.
There was an antagonist, but it wasn't a villain. The difference being that an antagonist is simply someone who opposes the protagonist in ideals or in some other form. A villain is someone who actively goes against the protagonist and is a threat in some way shape or form. Every story needs an antagonist, but not every story needs a villain.
Yes. Yes and yes. Erase them all. Some of these films were already too long. And the others you can tell the writers were at a loss for an idea. Next time... focus on the needs of the story guys.
Want to "know" more? Never miss another big, odd, funny, or heartbreaking moment again. Sign up for the Knowable newsletter here.

Keep reading...
Show less
Not everyone can wield the power of Mjolnir – the mighty hammer forged by dwarfs associated with Thor in Nordic mythology.

The hammer is considered to be a valuable treasure since the Thunder God wields it for good to defend heaven and earth from destructive giants.

Although the unworthy have been known to be able to lift Mjolnir, only Thor can wield it with ease. But would he be the only one with the power to do so?

Curious to hear input from strangers, Redditor PokeHobnobGod21 asked:

"Mjolnir can only be lifted by the worthy. Which fictional or even real life characters could lift it?"
From The Last Airbender
The Avatar characters can manipulate any of the four elements, water, earth, fire, or air, but what about Mjolnir?
The Powerful Firebender
"Uncle Iroh"
Yes. Mjölner's concept of worthy is defined by the culture of Asgard and Odin. For example its bearer is allowed to, and should even be readily willing to kill if justified by the values of which it is bound. So I think Uncle Iroh may be the best answer: he is wise, he wants peace and embraces harmony but is willing to be a fierce adversary if absolutely necessary.
Some others mentioned like Winnie the Pooh might be very pure but might not fit the purpose of Mjölner the weapon, at all.
Zuko
"whats the hammer for, uncle"
"'Oooh, that's the mighty Mjolnir, weapon of the mighty Thor. Buuuut, It also makes a great footrest' sips tea 'ahhh. Zuko you really should relax more.'"
"I think Zuko could by the series end. Dude went full redemption and even went against his family to do the right thing."
– Rqoo51

Lord Of The Rings
J. R. R. Tolkien brought wonderful characters to life. Surely one of them are worthy enough to lift Mjolnir.
Saruman
"Christopher Lee."
The Ranger Of The North
"Aragorn."
What About Sam?
"Definitely Sam too."
– babbyfem
"Sam Gamgee could carry Mr. Frodo, he could damn well carry Mjolnir."
"Yeah, but he'd only use it to smash potatoes."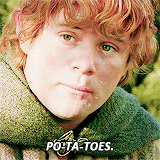 the lord of the rings sam GIF
Giphy
He Appeared In A 1934 Poem
"Tom Bombadil -- but he wouldn't use it."
Ben-10
"Ben Tennyson, Just imagine if he used both Mjolnir and his Omnitrix at the same time."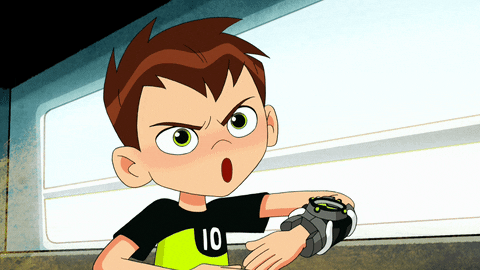 Ben 10 Ninja GIF by Cartoon Network EMEA
Giphy
Cornucopia Of Contenders
Redditors mentioned a plethora of other characters from other worlds.

Stargate
"Colonel Jack O'Neill from Stargate SG-1. He's a brave warrior, but does what he sees as the right thing to do even if it bucks authority. He's also a kind man with a big heart and welcomes people who genuinely do want to reform their ways from doing heinous things."
"Also he's already on good terms with the Asgard and buddies with Thor, plus has a natural ability to interact with ancient alien technology due to advanced genetics."
"Also Luke Skywalker in the Original Trilogy."
The Slayer
"Buffy would. Hell, there is an equivalent of it in S5, and she wields it. Buffy is a warrior, and a true selfless hero."
"edit: I'm talking about the hammer in S5. The one she used to smash Glory in The Gift. Not the Scythe in S7 which is for the Slayer, not 'the worthy.'"
Princess Diana of Themyscira
"I believe Wonder Woman is canonically worthy of Mjolnir."
"Yeah, during the 'DC vs Marvel' crossover, Wonder Woman had the opportunity to wield it against Storm. If I remember the scene right, she picked it up, stood for a moment in awe of how easy it would be to win that way, and immediately decided that using Mjolnir to win wouldn't be worthy of her."
"She put it down and proceeded to beat Storm in a much more closely contested, and more honest, fight."
According to The Local, archaeologists discovered what they believed to be Mjolnir embedded in the granite bedrock of Södermalm Island in Stockholm as part of a tunnel excavation to redirect commuter trains.
Experts believed it was a complex alloy since there was no oxidation on the surface of the divine instrument. But just, what if Mjolnir was not just merely a myth?

If extracted, what mortal among us do you think is worthy of wielding Mjolnir?

Keep reading...
Show less
After we've watched a movie, it can be difficult to imagine the film as a project that took months or years to finally culminate into the product we see at the theater or on our television.
But it was built and hacked together, piece by piece.
​First, it was an idea, then maybe a sketch in a journal, then some dialogue made it to paper. Eventually, it was written, money was raised from a production studio, and a crew was hired.
And of course, actors were cast to portray the role.
Often, we leave the film unable to imagine anybody else playing the characters we just witnessed. What once only existed as a script, stuck in the world of words, has become forever connected to flesh and blood people.
Sometimes, though, those flesh and blood human actors feel so misaligned for the characters they're meant to play that we can conceive of the film before it was acted and shot.
And frankly, we can see where they went wrong.
666Fu**ThEwOrLd666 asked, "What actor/actress was completely 100% wrong for the role?"
Sometimes it comes down to physical or personal essence. Especially when the film adapts source material like a book or well-known story, audiences have a very clear image of characters in their heads.
Upending those images can be a disappointing shock.
Leadership Evaluation
"Colin Farrell as Alexander The Great. As one of my old University professors once said, 'I wouldn't follow that guy to the end of my DRIVEWAY.' " -- thecyberbard

"You can't talk about Oliver Stone's Alexander without mentioning that the mad man has 4 different directors cuts of the film" -- Preparation_Asleep
Too Cool 
"Joel McHale as Roy in the ill-fated US remake of The IT Crowd."
"We want a scruffy and misanthropic IT nerd, so let's get an actor known foorrr... charisma and confidence? OK."
-- lucklater
Lean, Yes, All the Others? Not At All
"Why the fu** was Jessie Isenberg cast as Lex Luthor of all fu**ing things"
"All depictions of him are of a tall, bald, and lean businessman"
"No disrespect for the actor, I'd take such a high paying job too, but whoever thought of casting him is a clown"
-- Iperovic
What Could Have Been 
"Two that come to mind but weren't cast were in Lord of the Rings. Sean Connery was offered the role of Gandalf but turned it down because he couldn't understand the script."
"Could you imagine how bad of a casting decision that would have been now that we've seen Sir Ian McKellen in the role? Or Nicolas Cage as Aragorn?"
-- joshuabeebe
Shrunken Jack 
"Tom Cruise as Jack Reacher. Reacher's supposed to be 6+ feet tall, 240+ pounds, basically a brick sh**house of a man. And someone pulling the strings said yeah, that totally sounds like Tom Cruise to me!" -- sandrodi
"Tom Cruise as Jack Reacher. If you've read the book he is the exact physical opposite of the character as written." -- gardengnome15
Other casting decisions verge on the problematic. White people are cast to play non-White characters and figures.
The result feels ethically icky and just plain bewildering.
How Was That Necessary 
"Jon Voight as a snake hunter in Anaconda is fine......but him as a PARAGUAYAN snake hunter?.....just......why lol" -- birdperson_012
"Because he learned his accent from his maid. Who was probably not even from Paraguay."
"Fun movie, but he was ridiculous in it" -- shaft6969
Not the Face I Picture 
"John Wayne as Genghis Khan (The Conqueror). That is just wrong on so many levels, I don't know where to start." -- ceallaig
" 'Hello TARTAR WOMAN. I AM TIMOGEN...pilgrim' " -- Skrivus
Others not only criticized a casting decision as it happened, but proposed their own alternative. These fans had full confidence in their grasp of the character.
Just a Tease 
"Jafar in the new Aladdin. He wasn't believable or menacing and way too young."
"Plus for much of his screen time he's standing next to Navid Neghaban, who would have been a MUCH better choice."
-- Larrik
A Clear Alternative 
"Kevin Hart as Roland in the upcoming Borderlands movie. Everyone who knows anything about Borderlands will agree with me."
"Terry Crews should be playing Roland. He's big, has comedic chops, and can play the no-nonsense straight shooter BADA** when everything else is wild."
-- Dekklin
Missed Opportunity 
"The actress who played Jene Grey in the new X-Men movies. She couldn't carry the role at all and it really dulled the Dark Phoenix storyline."
"It's a damn shame because they had Jessica Chastain in the movie and she would have been excellent cast as Grey/Phoenix."
-- mkjones
Unfortunately, we'll be dealing with poor casting decisions like this for as long as movies continue to be made.
The confluence of the big name actors of the day and the films produced in that same moment can tend to stick square pegs into circular holes.
Want to "know" more? Never miss another big, odd, funny, or heartbreaking moment again. Sign up for the Knowable newsletter here.
Keep reading...
Show less
Be it a novel, play, television show, or movie, it has a protagonist.
Because, frankly, it needs one. The main character provides the lens through which we watch the action, and their emotional journey through some conflict is what drives the whole plot.
But let's face it, the main plot isn't automatically the audience's favorite part of the story. Humans being humans, we love animated people full of relatable quirks and entertaining outbursts--true characters.
And sometimes, the creator of the story has far more freedom with side characters whose every experience won't chaotically veer the plot off into different directions every second.
Nonetheless, we often walk away most thrilled by those side characters above all else.
Necessary-Spinach 182 asked, "What side character deserved more spotlight than the main character?"
Think back to your favorite movies and shows. Can you recall a character that really stole the show for you? For me, it's without a doubt Cameron from Ferris Bueller's Day Off.
His relentless anxious fidgeting is the closest I have to a spirit animal.
Want to "know" more? Never miss another big, odd, funny, or heartbreaking moment again. Sign up for the Knowable newsletter here.

Keep reading...
Show less
In this time of COVID one of the great things the world has learned is that artists and the work of an artist is essential. Maybe not as life saving as our medical personal and grocery store clerks who literally kept people alive, but art has had a massive hand in keeping people sane. And one of life's finest artistic gifts is literature. Books change lives. Their stories and characters and tales of fierce humanity and fragile love have given many people a purpose to go on. That's why so many books are so often reread and passed onto loved ones. its always fun to spread the wealth.
Redditor
u/maplesyrupdeficiency
wanted to what literature we need to get to immediately so can enhance our lives by asking....
What book have you read that has forever changed the way you view or live life?
Want to "know" more? Never miss another big, odd, funny, or heartbreaking moment again. Sign up for the Knowable newsletter here.

Keep reading...
Show less