I love famous people.
I've met quite a few and have had overall great experiences.
I think they enjoyed me as well.
There is a level of fame though that can change the game.
Some celebrities are just too high on the list to meet without your knees buckling.
If I cross paths with Adele, my life is over.
And I'm ok with that.
Redditor mymiddlenameswyatt wanted to hear about all of the famous people run-ins we've had, so they asked:
"Who's the most famous person you've ever met?"
I once hit LL Cool J with a video camera while being an extra on set. And nobody could've been kinder.
He just laughed it off. Thanks LL.
Sporty Harry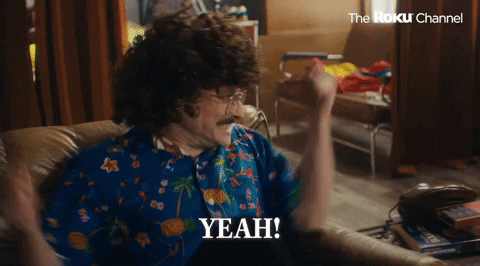 Daniel Radcliffe Chaos GIF by The Roku Channel
Giphy
"Daniel Radcliffe worked out at my universities rec center for about a month because his girlfriend used to work at the rec back in her college days. They were in town visiting her family."
Shadow948
Let's Bolly...
"My wife was a PA on a Bollywood movie filming in Chicago years ago. I met this dude Amir Khan at a party and he ended up inviting me over to his temporary condo a bunch to basically be his drinking buddy. I think he enjoyed the fact that I didn't really appreciate how famous he was and just talked to him like a normal guy, because he's basically like the Tom Cruise of India."
mustardtruck
My Favorite
"Ringo Starr. He and his wife were my passengers on a flight many years ago. They were both awesome!"
MizzyvonMuffling
"Ringo will always be my favorite Beatle. Not because of anything in real life but in this weird a** druggie movie featuring the Beatles there was this weird looking guy and Ringo was the only one who wanted to be his friend."
master_a_skywalker69
Sir Yes Sir
"I met Tom Cruise way back in the Days of Thunder era when I worked event security. I was 19 he was easily the most recognizable famous person I'd dealt with and was a fan of at the time. I kept calling him Sir while escorting him to the sky box at a stadium. He told me if I called him Sir one more time he was going to deck me."
"To which I immediately said 'Yes Sir, Tom Sir, sorry Sir, sorry tom, Sir Tom, sorry' he stopped gave me a tap on my shoulder flashed that smile and laughed his a** off. Somewhere I have a autograph he had passed back to me addressed to sir from Sir."
tdasnowman
HOLLER!!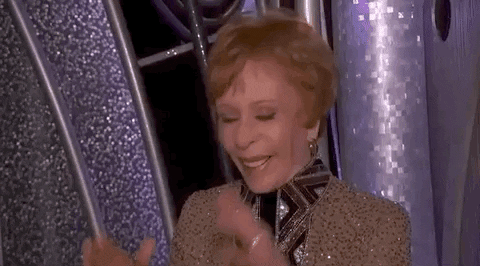 Carol Burnett GIF by Golden Globes
Giphy
"Carol Burnett. I even asked her to do the Tarzan yell, and she did!"
MacduffFifesNo1Thane
"That's awesome. I've always liked her but that definitely moves the peg up the board."
tacknosaddle
I love Carol. How could one not?
I Know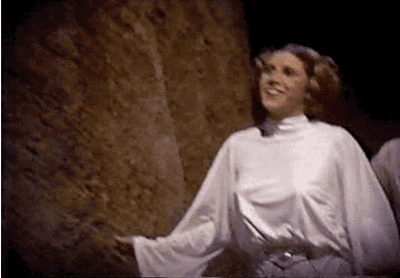 Happy Star Wars GIF
Giphy
"I met Carrie Fisher at Comic Con once. She gave me a big hug and I told her I loved her. She said, 'I know.' I got to pet her dog."
floydfan
On the Job
"Alice Cooper at the Quiznos I was working at."
"The woman he was with wanted a sandwich. But he only wanted to empty our cookie rack. He got like 10-12 of em lol."
"Apparently I just missed Stephen King one day at another job."
"And I worked on Halle Barry's garage door once. But she wasn't even in town at the time."
boogers19
The Good Guy
"Kobe was a regular at a restaurant I worked at. He was super nice and very engaging. It was a counter service place, which usually had a line out the door on weekends. He would sign autographs and take pictures with anyone who asked while he waited in line. I once offered to bring his food out to the back door so he didn't have to deal with all the fans. He declined, said it was all part of the job, basically. Super good dude, so sad he is gone."
Dad2DnA
Mr. Generous
"Ben Affleck... I met him like 10 years in Las Vegas. He came up to the bar and just sit down right beside me. We talked for a few minutes. He was asking me about what I was studying in college. I never let on that I knew who he was. He got up and told me to keep being kind to people and study hard and get that degree. When I got up to leave the bartender told me that Mr. Affleck paid for my drinks. Super nice guy.
Content_Pool_1391
So Professional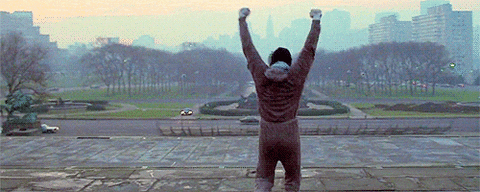 rocky balboa win GIF by Rocky
Giphy
"Sylvester Stallone. Due to the circumstance I had to pretend it was totally normal to be chatting with Rocky. He was very chill and professional, and he acted as though he didn't know he was 10000x richer and more famous than anyone else on that set."
Phormicidae
Famous people... they're just like us. Well, mostly!
Do you have any amazing experiences to share? Let us know in the comments.
There are other celebrities who people simply cannot get enough of.

Be it for their acting skills, their singing voices, their charitable donations, or simply for their Instagram page.
Making it appear that these film, music or political stars are simply impossible to hate, no matter how hard one might try.
Redditor matiignr was curious to hear which celebrities people think are absolutely impossible to hate, leading them to ask:

"Who's a celebrity no one can hate?"
Name a movie he ISN'T In!

"Steve Buscemi."- KVirus89
"During 9/11 the man went down to his old firehouse and volunteered. A f*cking hero! No one can hate him." - pazuzusboss
"Which was only natural, because Steven Buscemi was FDNY before he was an actor." - Mooniedog
"True! And he never talked about it either for the longest time. He went to do it because he felt a sense of duty." - pazuzusboss
"He is actually still very actively involved with supporting firefighters, particularly through the union, he was arrested in 2003 for protesting the shutdown of Engine 204 by blockading then occupying the station along with several others after it went offline."
"He also made an excellent documentary that covered both some of his own time as a firefighter as well as many others in the FDNY he is friends with, it's called 'A Good Job: Stories of the FDNY'." - admiral_sinkenkwiken2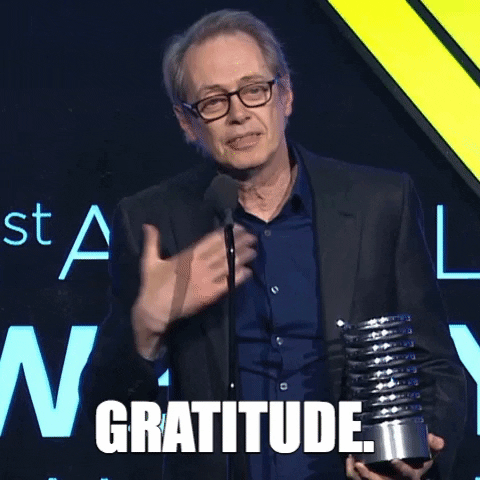 Giphy
Hollywood's Good Guys

"Brendan Fraser."
"Dude went through hell, both physically & emotionally from back injuries and is finally coming back to Hollywood."
"Dude is as friendly and humble as he ever was and I wish him the best."
"Additionally Rick Moranis, who was once a big name as the nerdy guy everyone loved, Even Sexiest Man Alive Ryan Reynolds."
"Dude gave it all up to raise his kids after his wife died."- bajablastingoff
Paging Dr. House!

"I've only ever heard good things about Hugh Laurie."- TonyDanzer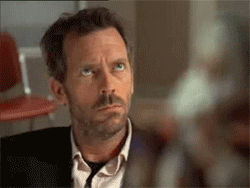 Giphy
Definitely One of Everyone's "Favorite Things".
"Julie Andrews."- PlanktonOk4846
The Man Behind The Wizards and Vampires and Siths...
"Christopher Lee."
"Fought in WWII, played Dracula, a wizard, a Sith Lord, and many other roles."
"He also was in a metal band."- Icy_Wildcat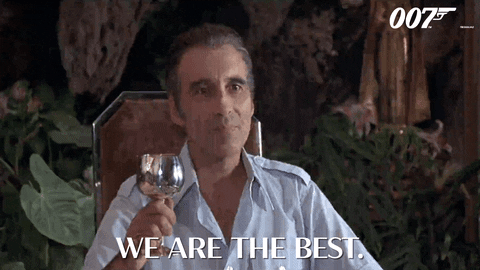 Giphy
Author Extrordinaire!
"The late Sir Terry Pratchett."
"Amazing writer and generally an all round nice guy but also not a pushover."- Awesomevindicator
The Late Greats

"John Candy."
"John was my very favorite actor."
"The warmth, love, and honesty he brought to all of his roles was second to none."
"If I die and go to heaven, it will be walking into a warm bar on a cold day and John turns to me with that big smile and offers me a beer and a seat next to him."
"Cheers!"- paulnofx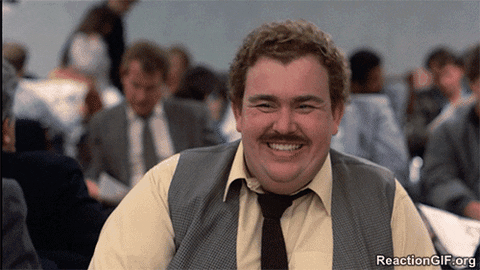 Giphy
"Alan Rickman."
"He made an a**hole like Snape somewhat likable."
"But honestly, never heard anyone say anything bad about him."
"But I am young, in relative terms, to his career."- BurnBabyBurn07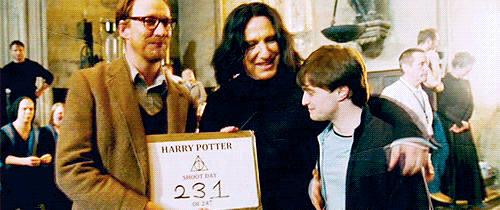 Giphy
"There Is Nothing Like A Dame!"

"Maggie Smith."- AlternativeAd1984
"Dame Judi Dench."
"I never see anyone talking any sh*t about her."
"She's renowned for her acting and her personality all things considered."- Misterwuss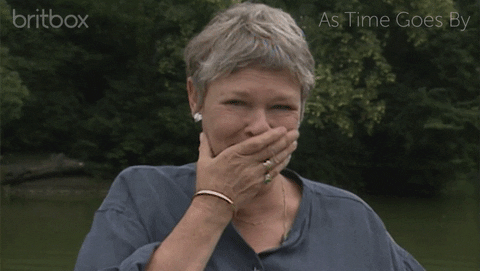 Happy Bbc GIF by britbox
Giphy
Small But Mighty
"Danny DeVito, how can anyone dislike him."- Dynatronic
Who Everybody Wants To Be Their Friend.
"Jennifer Aniston."- Global_Lime_95
Some Certainly do Idolize him
"Bobby Bones."
"The dude is a saint."- Gregfromva
Be He A Doctor Or A King...
"Matt Smith."- BooWee33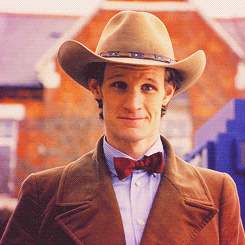 matt smith cowboy hat GIF by Doctor Who
Giphy
Everyone's Favorite Neighbor

"Mr Rogers."- RTRS21
Dancing Into All Our Hearts
"Dick Van Dyke."- Springlockkitty_09
You Know He'll Protect You
"Dean Norris."- Nitro128369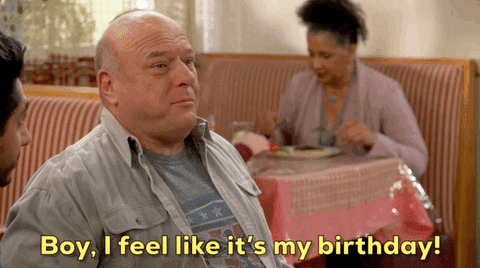 Happy Dean Norris GIF by CBS
Giphy
And His Need For Speed
"Keanu."
"No need to explain."- Totally_normal
"Keanu Reaves."
"Literally donated millions to children's hospitals in secret."- OleCanoli
America's Favorite
"I'm sorry but HELLLLOOOO?"
" TOM. HANKS!"
"I just read an entire BuzzFeed article on this and his name was not in there? "
"Ridiculous."- teridactyl122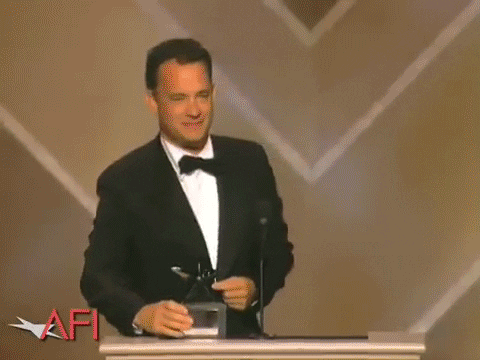 Tom Hanks Award GIF by American Film InstituteGiphy
We see several celebrities come and go from the spotlight from time to time.
Leading us to believe that there is a reason some stay as prominent as they do.
Because no one can get enough of them, and everyone wants them to be their best friend.
Age is just a number.
We all hope to stay sexy until the end.
And even when we don't feel sexy, maybe there will be people who still think we are.
Redditor Debonair-Redditor21wanted to hear about famous crushes that enter into the "Harold & Maude" territory. They asked:
"Who is the oldest celebrity that you still find attractive?"
All Hail Dame Helen Mirren. Is there anything else to say?
How Old?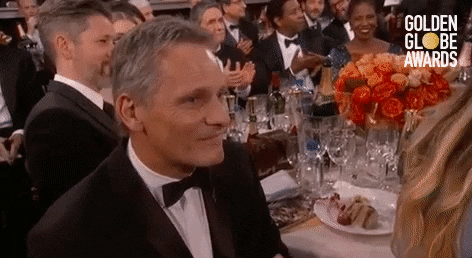 Viggo Mortensen Peace GIF by Golden Globes
Giphy
"Viggo Mortensen. Very handsome at 63."
Sidewalk_Tomato
"Damn, he is 63? Time flies."
2020UsernamesBeLike
Personas
"Elvira. Cassandra Peterson. Just turned 70 and still breaks out that amazing personality at every appearance."'
darkoath
"Omg. I saw the BEST suggestion for a movie ever. Elvira & Dolly Parton playing their stage personas as estranged sisters who must team up to fight evil."
ClothDiaperAddicts
Fatale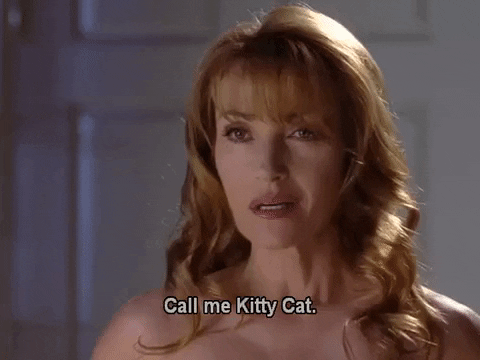 jane seymour call me kitty cat GIF
Giphy
"Jane Seymour. 71 and still stunning."
MrWiggy89
"Live and Let Die. Incredible, and she'll always be in my mind as Elise McKenna, the woman so beautiful that Christopher Reeve's character went back to be with her in Somewhere in Time. I totally get the desire."
pcserenity
Hey Su...
"Susanna Hoffs (63)."
analogtapes
"Plot twist: She sang 'Walk Like an Egyptian' because she's immortal and actually lived in Ancient Egypt."
RealisticDelusions77
"She was my first crush. As a child, I used to watch MTV for hours just for that moment when she cut her eyes in the 'Walk Like an Egyptian' video."
3lon_Mu5k
I am loving this list. I didn't think I would.
Maddy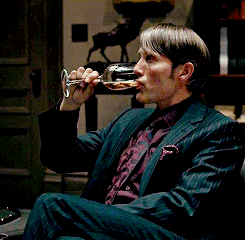 mads mikkelsen hannibal GIF
Giphy
"Mads Mikkelsen."
Valuable-Mango368
"You mean my daddy issues? Damn I love that guy. Death Stranding really nailed how he can come through a medium without much hassle."
This_User_Said
My Biological Clock
"Marisa Tomei."
LiveShowOneNightOnly
"Jesus, I was so confused watching the new Spider-Man movies with Marisa as Aunt May. Marisa Tomei is perpetually the hot 80s chick in my head, also Jennifer Connelly. I was watching Morbius and seeing Requiem for a Dream and Career Opportunities. I AM OLD, I GUESS."
Forge64
Oh Captain
"Christopher Plummer, right up until the day he died at 92."
amodernjunecleaver
"I first saw 'The Sound of Music' as a child, watched in many times, know if off by heart etc. I didn't watch for many years."
"Then as an adult I wanted to introduce a friend's kid to it, put it on, and spent the next couple of hours absolutely dumbstruck by how hot Christopher Plummer was. It had never struck me before that time but go**amn have I never forgotten. No wonder Maria chose the Captain, if I had to choose between him and God I know who my pick would be."
niconiconeko
Hey Tim!
"Timothy Olyphant. Idk what it is about him. He's so funny, charming, and handsome that I don't care how much older than me he is."
throwaway-getaway122
"I do NOT get tired of watching him; he is so expressive. In Catch and Release there's a scene where he and Jennifer Garner are having a conversation that consists entirely of gestures and facial expressions. Hilarious!"
BugsRatty
"He is amazing in Justified and Deadwood... hell, pretty much everything. I think I just found out I may have a man-crush on the dude lol."
Captain-Hornblower
Yeoh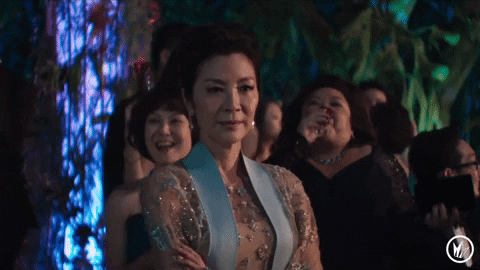 Michelle Yeoh No GIF by Regal
Giphy
"Michelle Yeoh."
ThinkIGotHacked
"Ugh she was a vision in Everything Everywhere All at Once. And if she doesn't win all the awards then there is something really wrong with the voting system."
HoaryPuffleg
YUM YUM
"Oof that's kind of a hard one. Without looking up a bunch of older actors I think I'd have to go with Ken Watanabe. I think he's in his early 60s now and the last time I saw a recent pic of him he was still looking fine AF. And an honorable mention is Steve Carell... I don't know what it is but he keeps getting hotter with age. I was never attracted to him until he did that silver fox photo shoot with the paint brush 'n shi*t."
total class act...
"Stanley Tucci. As my mom says about handsome men, he just looks like he smells good."
vonye25
"He visited our hotel a few weeks ago. As the Restaurant Manager I was specifically told that my team and I were not to treat him any different to other guests, which we don't."
"The guy was a total class act polite, courteous, and always keen for a chat. Never mentioned his movies, his career, but was there to enjoy time with his family, and they themselves were also a joy to be around. Can confirm he always had a slight aroma of warm cinnamon."
valdezverdun
Let me Think
"Oof that's kind of a hard one. Without looking up a bunch of older actors I think I'd have to go with Ken Watanabe. I think he's in his early 60s now and the last time I saw a recent pic of him he was still looking fine af. An honorable mention is Steve Carell... I don't know what it is but he keeps getting hotter with age. I was never attracted to him until he did that silver fox photo shoot with the paint brush and stuff."
duckfruits
Old Guy
"Jeff Bridges is still a hottie."
heyshugitsme
"I can't believe I had to scroll so far to see this. He's so damn handsome, and I unbelievably beautiful in King Kong. (1976). Just wow."
airbagfailure
"The Old Man made me agree with you."
junedear
So Hot!
"Monica Bellucci. I may just be a bit pickier than most though."
MrEpicface12
"I can't think of a hotter character than her as Persephone in the Matrix Reloaded."
"I literally had to rewatch those scenes to absorb the plot because every scene she was in was too distracting. https://pbs.twimg.com/media/E_V56qDUcAEoeZL.jpg:largePS. Totally off topic, but I always shipped her and Keanu in the movie and real life. Imagine how blindingly beautiful their offspring would be!"
chronoboy1985
Hey Mary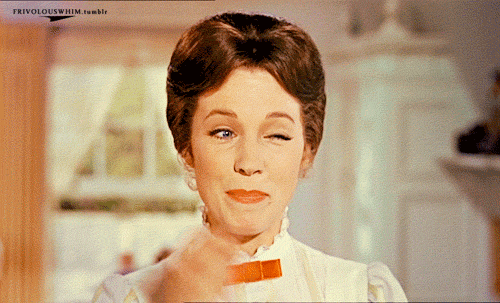 julie andrews snap GIF
Giphy
"Julie Andrews. That is one classy lady."
RoutineSheepherder93
Bond Boys
"Pierce Brosnan."
megannealiceD14
"Alternatively, Timothy Dalton, and in the same way. Both Bond men that I found meh during their tenure, but the older they got, the hotter they became. Pierce is at his peak now and I haven't seen Dalton since Penny Dreadful but he was such a daddy on that show."
Segamaike
Hey J
"Jeremy Irons (73)."
zzzephyrus
"Been crushing on him since my late teens, he just finer and finer. Love men with those stony faves."
Misseskat
"Holy heck yes. Gorgeous man."
Trabawn
1000x Hotter
"Just watched Jurassic World Dominion last week, Sam Neil is still really handsome at his age."
schnookums13
"Honestly Sam Neil, Laura Dern AND Jeff Goldbloom could all still get it."
QueerMainCharacter
"Sam Neill is 1000 times hotter right now at 74 than he was in the original Jurassic Park at 45. I saw Jurassic World Dominion and was like... Lol what is happening??"
Lunafeather
All the Ways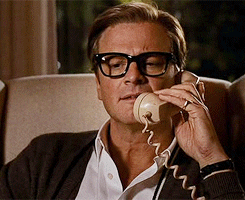 colin firth glasses GIF
Giphy
"Colin Firth, All Day Everyday and Sideways Twice on Tuesday."
CurrentlyNobody
Well that is a long list of sexy. Cheers to growing sexy with age.
When people who made positive impressions and inspired others to do better in their long and well-lived lives pass away, the loss can be profound.

But a person who was taken from us at an early age can be even more devastating.

What other things would they have accomplished? What additional contributions could they have made to improve society?
These are the questions one may have following the death of someone they admired and necessarily didn't know personally.

People shared examples when Redditor therealCapCon asked:

"What famous person died too soon?"
These ingenious minds contributed so much to society. What else could they have given us? We'll never know.
He Gave Us The Muppets
"Jim Henson. Man had such a good spirit - he was creative and optimistic and humorous. I'm so sad we lost him so early."
– GawkieBird

He Gave Us Satire
"Douglas Adams. Died at only 48. Must have been only 10 or 15 years away from stopping procrastinating and finishing another book."
– mikedufty
He Fathered Theoretical Computer Science
"Alan Turing."
– BoiledFroglet
"A truly just good human. And what the British government did to him is disgusting and inhumane."
– I_Do_Cannabis_Stuff

He Gave Us Robotics
"Grant Imahara."
– loudwisdom
"I also Cried. And then again when Adam Savage took a tour of Grants workshop that has been kept in stasis since his death."
– jiamby
"Mythbusters is the reason why I'm studying engineering in college. Rip Grant 😞"
– alexx_sandraa
These young comedians left quite a legacy in their age.
We will continue to remember them for lifting us up whenever we were down.
He Cracked Us Up
"John Candy."
– Realitycheck-4u
"This was my answer too. Two of his films were always favorites at my house and I wonder how many we missed out on."

– FDRip
He Left Us In Stitches
"Phil Hartman."
– Volkditty
"I loved him as Troy McClure on the Simpson's 'I'm Troy McClure and I'll leave you here for what we all waited to see HARDCORE NUDITY.'"
– Limited_U
He Gave Genius Sketch Comedy
"Trevor Moore, comic genius dead at 41 from a random freak accident, def way too soon and would have kept having great material as society really spiralled out of control."
– yes420

He Gave Us Joy
"John Ritter. Unexpectedly died in his early 50s."
– SquigwardTennisballs

These gifted actors are greatly missed for their inspiring and brilliant work on film.
He Gave Us Drama
"Alan Rickman."
– Introvertedandproud
"Hans Gruber is and will be my favorite ever movie villain, and snape is and will be my second favorite, Rickman was just on another level."
– chartman21

He Was Just Getting Started
"Anton Yelchin"
– kingspooky93
"He was my age and was one of my favorite actors since I saw him in Charlie Bartlett. One of the saddest celebrity deaths for me."
– Psyteq

He Gave A Good Fight
"Bruce Lee. He was only 32 and just finished filming Enter the Dragon. His future was so bright."
– Scubaguy425

He Gave Brilliant Performance
"River Phoenix."
– lemmy_Kno
"100%. This guy was amazing talent. 23 years old and people who weren't even alive are still finding out about him every day."
– Foo3112

The list was extensive in the thread.
Some of the early losses that gutted me included Prince–who was a musical genius; and the incomparable Robin Williams–whose extraordinary gifts still touch people today.
May all these young souls rest in peace.

Fame is one of those things people tend to want until they have it - or that people shy away from entirely because they understand how sideways it tends to go.
But what about people who end up famous after their deaths? Or who managed to get more famous from the afterlife?
Reddit user GCanuck asked:

"Which historically famous person do you think would be most surprised to learn they are famous?"
If your mind immediately went to that Vincent Van Gogh scene from Dr. Who then 1. you're a nerd (me too!) and 2. you're not alone.
Here's what Reddit had to say.
​The Little Painter Fellow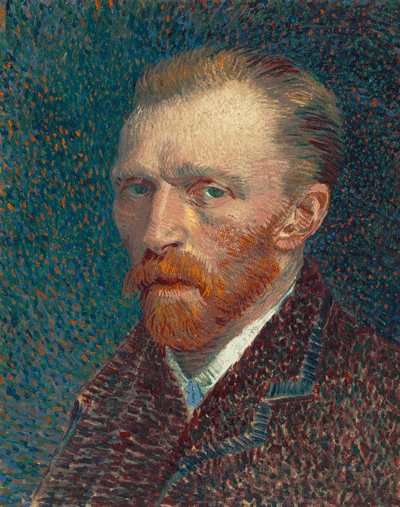 Van Gogh Reaction GIF by GIF IT UP
Giphy
"Vincent van Gogh."
"His paintings made billions of dollars for rich people, but couldn't trade a painting for a meal during his lifetime. Had to be supported by his brother."
- strangedigital
"It's amazing how many pieces he created in such a short time considering how unsuccessful he was in selling them while alive. He kept banging them out despite his 'failure'."

- Fthewigg
"He was encouraged to paint as part of his therapy/rehabilitation. He was a pretty disturbed guy, and not in a romantic way."

- redkat85
"Have you ever seen the Doctor Who episode about him?"
- LucyVialli
"This is what actually prompted this question for me."

- GCanuck
A Diary
"Anne Frank"
- 222sick
"Most of the world has read your diary."
"Wait...All of my diary?"
- SuperstitiousPigeon5
"Her Father censored some of it because she talks about her body and other things, I can't really blame him for that. Modern prints are uncensored."
- zerbey
"She'd have been thrilled, but I don't think surprised is the right word. She dreamed of being a published author. She knew that she was creating something valuable and important with her diary, and she wanted it to be published."
- shhhhquiet
"I wonder what she'd think of her diary being turned into a stage play including a Broadway run and thousands of young girls doing their best to recreate all the different facets both good and bad of how she acted during her time in the Annex."
- Lil_Jazzy
Herman The Whale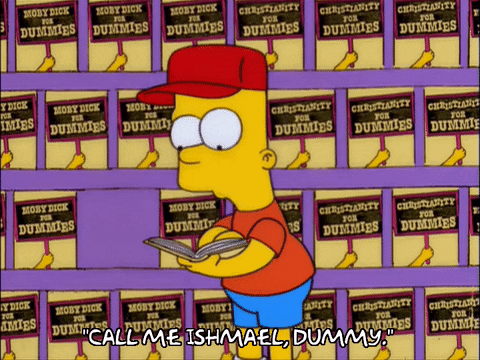 bart simpson episode 3 GIF
Giphy
"Herman Melville."
"He had a few early successes with seafaring books, but Moby-Dick was a total flop that got bad reviews, and he spent the final decades of his life working in the customs department."
"He would be shocked to hear he wrote the Great American Novel."
- centaurquestions
"My boyfriend is from New Bedford, MA. Apparently the local high schools there had big murals depicting scenes from Moby Dick." "
*That* would have amazed Melville."

- DoctorWatchamacallit
"Dude, that's the best part. You never know what's coming next. It's like:"
"45 pages of unintentionally hilarious interactions between Ishmael and Queequeg."
"30 pages of incredible, brooding drama written in stage play format for some reason."
"100 page essay about some minor technical details about whaling and how some village built their chieftain's hall out of a whale's ribcage."
"Another 20 pages of Ahab chewing the scenery and embodying mankind's self-destructive obsessions"
"Then Queequeg speaking his last words but then deciding he doesn't want to die yet and miraculously springing back to life."
"Like the ocean itself, you have to accept that Moby Dick moves at its own pace lol"
- jesushitlerchrist
We, In Fact, Did Not Forget
"Hegelochus, an actor who mispronounced a word in a play in the year 408 BC and was mocked so thoroughly for it, his mistake has made it into the collective ledger of things historians know about and generally agree upon having happened… and we're still aware of it over 2,400 years later."
"Imagine making a meme today with a word misspelled, and others found that misspelling so egregiously mockable that you are still known for it in the year 4422."
- film_composer
" 'Oh come on get over it. No one will remember about that by tomorrow' -Hehelochus' mom probably"
- Kehl21
"He must have went to sleep running the moment in his head over and over again, but he probably tried to comfort himself by thinking, 'well, at least it's not like some space-age hyper-futuristic society is going to be discussing this thousands of years from now on their magic boxes powered by lightning in some language that doesn't even exist yet'."

- film_composer
"This is the worst nightmare of everyone that has been told to stop worrying because no one will pay as much attention to what you're doing as you."
"Counter point: Hegelochus."
- LectureAfter8638
Kafkaesque
"Kafka. Rarely published in his lifetime, and when he did it was in obscure magazines which nobody read."
"Explicitly asked that his works be destroyed after his death. It's only because his executor disregarded his wishes and published his unfinished works (which comprise the majority of his oeuvre) that he is famous today."

- IllustriousSquirrel9
"Kafka is a good example of how much can anxiety ruin a person's life"
- Sergey32321
"Kafka wrote his stories to be shared with a group of friends like story-telling at a campfire"
- Responsible_Put_2960
Gospel Legend
"Blind Willie Johnson."
"He passed away blind, poor and sick, lying in the ruins of his house after it was burnt down."
"And his song 'Dark was the Night, Cold was the Ground' left our solar system not too long ago aboard the Voyager to be listened to by life among the stars."
- dntExit
"I really like to think one day-thousands and thousands of years in the future, an alien race will find that golden disk and hear his voice."
"I think the fact he had such a poor life but could one day live eternally amongst the stars is so beautiful."
- gonzomullz
"Found out about him through a VSauce video."
"I listened to a couple songs and really liked them, he had a great voice and had a great talent for playing guitar despite being blind. Such a humbling and inspiring story he had"

- HRPr03
"I remember learning about this in a Vsauce video and crying profusely afterwards, but not only from sadness, also from hope, and some other emotions I can't possibly describe."
"The fact that he died at the lowest of lows, blind, sick, poor, and alone, yet he very well could be the man that teaches the stars about the very essence of humanity… there's just something so intrinsically beautiful about that."
"Humanity, flawed as it is, is as intrinsically kind and beautiful as it is evil. The world forgets that sometimes."
- cmoneybouncehouse
Other Madonna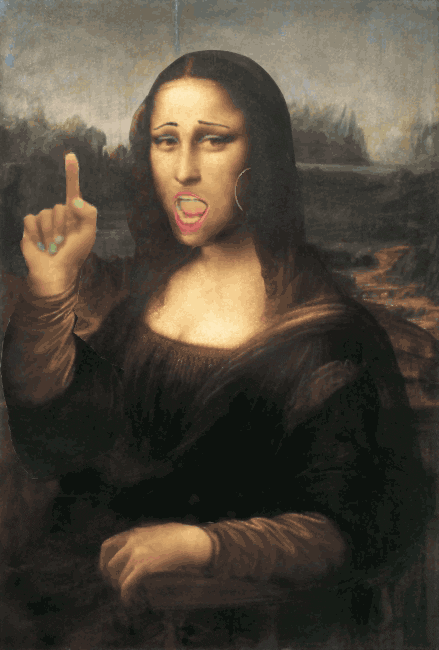 mona lisa oh no you didnt GIF
Giphy
"Lisa Gherardini, the Mona Lisa model."
"She was just some unremarkable random wife. Fast forward a few hundred years and she ended up as one of the most recognizable faces in history."
- finsareluminous
"HER NAMES NOT EVEN MONA LISA?!"
- Jaded-Associate6891
" 'Monna' was a shortening of the Italian word 'madonna', which was the equivalent of the English 'Madam'."
- Koifish_Coyote
Honor Well Pass Death
"Glyndwr Michael"
"This is the dead body they used in Operation Mincemeat."
"The man basically consumed rat poison to commit suicide."
"His corpse was then used for a British secret operation to carry fake documents for the Nazis to find in order to make them think they were invading Greece and not Sicily."
"This man died in a alleyway and went on the become a dedicated Major in the British military buried with full military rites - under his fake name, but still him in physical form."
- TheBabyLeg123
"He was originally buried under his covert identity (in Spain where his body washed ashore after being deposited in the sea nearby by a Royal Navy submarine), Major William Martin of the Royal Marines."
"In 2009 or thereabouts his real name (Glyndwr Michael) was added to his gravestone."
- BravoBanter
"I thought he died of tuberculosis so it'd be more convincing he was a British serviceman who drowned? Or maybe that was the guy used to make the Nazis think the Allies were invading Calais instead of Normandy."
- UnconstrictedEmu
"It was rat poison but it's not clear if it was a suicide."
"The poison was in the form of a paste that would be smeared on pieces of bread; rodents eat the bread, rodents die. Or in this case; poor Welshman eats the bread, poor Welshman dies."
"It's not clear whether he knew the paste was poison, or whether he was just hungry and thought he genuinely found some bread lying around."
"Where the confusion comes in is that the guy in charge of Mincemeat claimed the body was that of a young man who died of pneumonia, and that the parents had given permission for his body to be used as it was."
- ConstableBlimeyChips
A Real Hero
"Henrietta Lacks"
- LucyVialli
"A literal hero of humanity who in some ways is still alive."
"Her family deserved so much better though."
- AzureBluet
"Can I get a short version? I don't think I've heard of her before"

- Fyrrys
"Her contribution to science is and continues to be gigantic"

- Available-Age2884
Laws Of Inheritance
"Gregor Mendel, the monk and scientist who experimented with pea plant traits to describe what we today literally call Mendelian inheritance."
"The significance of Mendel's findings, which he published in 1866, went almost completely unrecognized during his life and after his death. His work was only rediscovered in the early 1900s when modern ideas about inheritance and selection started taking hold."
- ThadisJones
"I can differ there. When he first stated his theory, he was sure it was correct (as it was) but was rejected. I can imagine him not being surprised at the fact that his work was re recognised as right later down the line"

- Brother_Not_Shook
"It's entirely possible you're correct and Mendel suspected that someday he'd be proved right. At the same time, however, he spent decades after his discovery trying and failing to elicit interest from the academic public or individual biologists, and retired from science to become a monastery administrator, which looks a lot like 'giving up'."

- ThadisJones
Okay, so we learned some interesting history today. How about you?