Are you related to anybody famous? Where do they stand in your family?
The reality is, we are all probably related in some way or another to some famous figure at some point in history—the size of the human population was a lot smaller back then.
But how about now?
Does anybody whose name crosses the news on a regular or semi-regular basis come to your holiday table?
Redditor LoveSimpleHacks asked:

"Who is the most famous person in your family?"
Here were some of those answers.
Barney And Betty
"My grandmother was the voice of Betty Rubble... And the blue bonnet chicken in Foghorn Leghorn, and little red riding hood on Bugs Bunny (and witcheepoo), and Tweety's grandma (along with other women who voiced her.)"
"And she was on I Love Lucy, and she had her own show called Petticoat Junction, and she was on Burns & Allen.. and.. so... so.. so many more. Oh, and my grandfather was Red Ryder on TV." - Chalky_Cupcake
Crew Crew
"My grandad is a double Olympic bronze medalist for rowing, he has them displayed in a cabinet in his house."
"He's also one of the most humble and down to earth people I've ever met. Never brags or boasts about it, and never brings it up in conversations as a form of one-upping someone."
"If he does talk about it it's because someone found out by some other means and has asked him about it." - The_Extreme_Potato
You Mean Reality TV Isn't Real?!
"Well I will have you all know my mom has not only been a guest on the Ricki Lake show and the Queen Latifa Show, but the Sally Jessy Raphael show as well!"
"The last one is the only one we have been able to find video evidence of. My mom is a full on attention-seeker and early 2000's daytime TV was her stage."
"She was also on a couple of 'court' shows but … those storylines were for sure fake. She just wanted a free trip." - sadmotelvibes
These are the people that represent us and our family on the world stage.
Rutherford? I Hardly Know 'Er Ford!
"My great-great Uncle, Ernest Rutherford. The father of Nuclear Physics!"
"My granny has fond memories of him, and it was a buzz to visit the Nobel Prize Museum and see him honoured there. I can attest that the propensity to be good at physics is not passed on, I was horrendous." - petanotpeter
Its Fleece As White As Snow
"George Ellery Hale. His father owned the Hale Elevator Co, who provided the elevators for Chicago's new skyscrapers after the Chicago fire."
"George was a solar astronomer who made discoveries concerning magnetic fields and sunspots. Some of his most famous work, however, was getting 4 observatories built, including Mount Wilson where Hubble made his discoveries of the expanding universe."
"He got multiple world leading telescopes built. Is considered a founder of astrophysics. Cofounded the Journal of Astrophysics. Received numerous awards for his scientific research and achievements."
"I may be related to Sarah Josepha Hale, who wrote 'Mary Had a Little Lamb' and was instrumental in getting Abraham Lincoln to make Thanksgiving a federal holiday, but I'm still researching that one." - ProbablyABore
Google Docs - create and edit documents online, for free.
Create a new document and edit with others at the same time -- from your computer, phone or tablet. Get stuff done with or without an internet connection. Use Docs to edit Word files. Free from Google.
Is There A Doctor In The House?
"Not famous in the traditional sense, but I have 4 uncles in my family who are world renowned physicians. One has a patent that is used worldwide in cardiac surgery."
"Another just won India's second most prestigious award for citizens' distinguished service from the President of India himself."
"Another is retired but used to be the personal physician to the Royal House of Bhutan. The last is one of the top orthopedic surgeons in the world. Pretty astounding achievements in their fields." - dhalsim282
Another Pandemic, Another Time
"My grandmother was a nurse during the 1918 flu. A large farm family was stricken with the virus so she stayed on the farm and nursed them all back to health."
"The mother was pregnant and when the baby was born, my grandmother returned to care for mom and baby. My grandfather was a close relative of the farmer and worked as a hired hand."
"The baby was the father of singer Christopher Cross." - DamnDame
The world is a lot smaller than we give it credit for, so in doing a true family tree trace, you could find one of these surprising figures in your family.
Politicians
"My grandma was a very popular governmental figure and since finishing her term, nobody has really been noteworthy in the same position, the job pretty much never gets mentioned."
"I know I'm biased of course, but I keep up with it and there's nearly no news. No outreach. Nothing. Mostly disappointments. People not doing anything with the job."

"Most of her 'fanbase' are pretty old now. But she used to get stopped every time we went out, it was a huge pain as a kid." - ladyalot
Saving The Family
"Both of my paternal great grandmothers walked The Trail of Tears. Both lost their entire families during the walk due to exposure."
"One quickly became a Robin Hood of sorts by stealing things from drunken passed out soldiers at night, then passing out what she could."
"Both of them were the best of friends, married (one married a Frenchmen, the other a Swiss farmer) and had children. One of each of their children married and they were my grandparents. My dad is 92 come March. (I'm 35. Second mid life crisis😅)" - Professor_Quackers
I Know Your Face
"My aunt is not famous, but she's been an actress her whole life and has been lucky enough to get some small parts here and there."
"She was in a movie with Matt Damon, she was recently in a TV show with Alec Baldwin, and she knows a ton of other celebrities".
"She was in House of Cards, Daredevil, etc. But, yeah, she is definitely not famous and she is just scraping by to pay the bills despite doing better than the average actress." - gman4734
So even though someone in your family might not make the newspapers on a daily basis in 2021, they are still an important part of history.
Be sure to give credit where credit is due.
Want to "know" more?
Sign up for the Knowable newsletter here.
Never miss another big, odd, funny, or heartbreaking moment again.
Keep reading...
Show less
Most of us have celebrity crushes, right?
Whether you're watching them in a movie or seeing them perform on stage or noting how they come off during interviews, there's no doubt that many of them are alluring people.
And some of them even seem like pretty great people, which is why, if given the chance, many an average Jane or Joe wouldn't turn down the chance to marry them.
Hey, why not? Matt Damon did fall in love with and marry a bartender he met while in Florida, so the sky's the limit.
People shared their thoughts after Redditor eenee asked the online community:
"What celebrity would you marry if they asked you to without any date prior?"
"Paul Bettany seems to be a valid choice..."
"Paul Bettany seems to be a valid choice considering he is married to Jennifer Connelly for 18 years without being a couple prior to proposal."
Ehrl_Broeck
Come to think of it, Jennifer Connelly would be a great answer here, too!
"The man is smoking hot..."
"David Tennant. The man is smoking hot, and I hate his wife because she's beautiful and kind and I can't compete!"
tinamason3
I can totally get behind this one.
Yep. I mean... look at him.
Just look at him.
"He just seems..."
"Hugh Jackman. He just seems like a really sweet man. And very easy on the eyes."
SlimePrincess451
Check out his Instagram.
That man is clearly living his best life.
And he adores his wife!
"I'm not gay."
"Bill Gates or Jeff Bezos. I'm not gay. But a billion dollars is a billion dollars."
NotReallyInvested
I kind of hate you for this but whyyyy do we have to live in this capitalist hellscape?
"I'm married..."
"Gillian Anderson. I'm married, but I've discussed it with my wife already and she knows she'd have to accept her arrival. My current wife would move into the Ex files."
Starman68
I see what you did there.
Well done.
At least your wife has a sense of humor!
"The man could..."
"Henry Cavill. The man could ask me to drop my pants and they'd already be dropped before he could even finish the sentence."
OtherwiseAd2555
The Strangest 'Wrong Number' Stories | George Takei's Oh Myyy
Before we all had caller ID, wrong numbers phone calls were commonplace. But now that almost everyone screens their calls, it's wrong number texts that have ...

You're clearly excited about Season 2 of The Witcher, aren't you?
"My wife's answer..."
"My wife's answer is Jason Momoa. I didn't even have to ask her. She just announced it to me one day."
WillElMagnifico
Your wife has some stiff competition, to be fair.
Lisa Bonet is certainly not going to let him go anytime soon.
"He's 40 years older..."
"Tom Selleck. He's 40 years older than me and I would still climb his geriatric ass like a tree. Had a crush on this man since the 80s."
IllustriousScience-3
I mean, I can see it.
Not you climbing him like a tree, but your other point.
"You can just tell..."
"Brendan Fraser. You can just tell he's a good person all the way through."
nisharfa
He seems very sweet, and he's been through hell these last few years.
It's good to see him enjoying a comeback.
"I'm all about..."
"Rosamund Pike. I'm all about that accent, despite the very convincing psychopath she played once."
hardyflashier
You should watch her in Pride and Prejiudice.
Totally different character.
Makes her Gone Girl performance even more wonderful to see.
We can all dream, right?
But let's be real for a moment.
There are wonderful people everywhere. You'll likely find one someday.
And when you do, a lot of these celebrities won't even be a thought in your mind.
Have some suggestions of your own? Feel free to tell us more in the comments below!
Want to "know" more?

Sign up for the Knowable newsletter here.
Never miss another big, odd, funny, or heartbreaking moment again.
Keep reading...
Show less
Confession: I could never make it through Mulan 2. The reason? Mushu.
In the original movie he was voiced by Eddie Murphy, but in Mulan 2 he is voiced by an actor attempting to recreate Eddie Murphy's voice. Yeah, no.
The actor was lovely, I'm sure, but Eddie has one of the most easily recognizable voices in the world, Mulan was wildly successful (in large part because of Mushu) and you're just not gonna get away with faking that.
Reddit user pokeboy626 asked:
"Which celebrity voices are instantly recognizable?"
And it immediately made me feel some type of way thinking about the injustice of Mushu and Mulan 2. Let's see who else Reddit thinks is irreplaceable for real, not in the Beyonce way.
The Voice Of God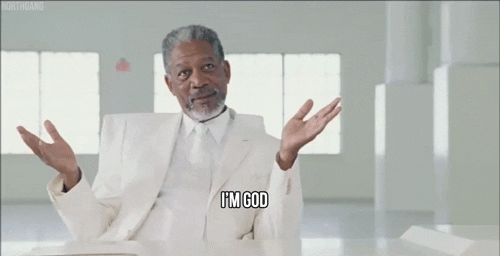 morgan freeman i'm god GIF
Giphy
"Morgan Freeman"
- Snoo79382
"You are now reading this in Morgan Freemans' voice."
"You're not sure why, but the calm long syllables merge together as words - forming sentences in your mind. You did not seek this, but you got it."
"Oh how you got it."
- pierrehagelberg
"I'm not sure how many ATL rap fans there are reading this, but rapper 21 Savage got Morgan f*cking Freeman to narrate throughout his most recent album, 'Savage Mode 2' and it's one of the most bad@ss flexes I've ever seen in music."
"Such a great piece of work. It feels like a movie at times."
- TylerNY315_
"Recently watched Shawshank Redemption for the first time. I didn't realize the entire movie is narrated by him."
"Easily one of the best films I have ever seen."
- Mallixx
"He's the voice of God. Nuff said."
- [Reddit]
That Awkward Moment When The Celeb Responds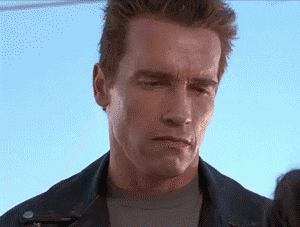 Arnold Schwarzenegger Smile GIF
Giphy
"Arnold Schwarzenegger; specifically his voice going 'Get to the chopper!' "
- ContributionDizzy235
"I'll be 'bekk.' "
- Blackrap1d
"I think my voice is quite normal."
- GovSchwarzenegger
"Wait it's the actual Schwarzeneggar?!"
"I checked. Oh god it is. Awkward."
- NinbendoPt2
"He's had AMAs, it's the Governator himself."
- DeSteph-DeCurry
"You clicked on this thread knowing you would be named, didn't ya?"
- TheOfficialNathanYT
That's Not His Real Voice!?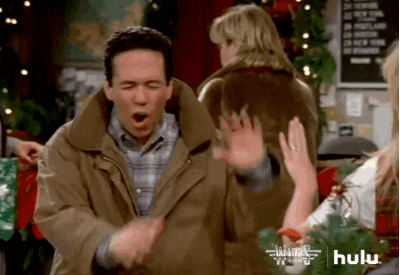 gilbert gottfried do not want GIF by HULU
Giphy
"Gilbert Gottfried"
-BornFast
"Have you ever heard his real voice?"
"There was some show where they played a voice mail he left, it might have been Howard stern. Sounds like a totally normal guy."
-funky_grandma
"I got to meet him after a show one time and he spoke normally."
"Honestly, it was shocking haha. Extremely nice guy though, and it was an absolutely hilarious routine"
- beardedrockerboy
"Waow"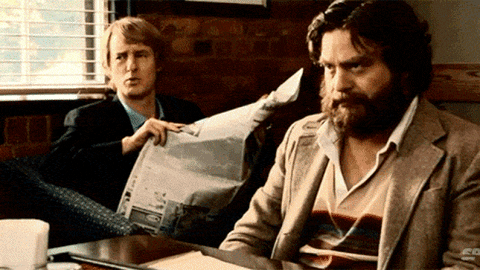 owen wilson wow GIF
Giphy
"Owen Wilson"
- wormwormworms
"Wow!"
- 666MF
"It's more of a 'waow' "
- FishingHobo
"I swear, I was having trouble hearing it in my head until I saw your spelling and suddenly it just clicked."
- laflavor
The Voice Makes That Character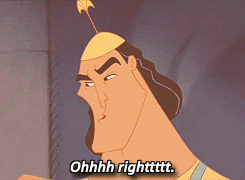 Understanding Emperors New Groove GIF
Giphy
"Kronk! Voiced by Patrick Warburton."
- Peacock-Mantis
" 'Oh right the poison.' "
- Snoo79382
" 'The poison for Kuzco' "
- throwingitaway724
Obviously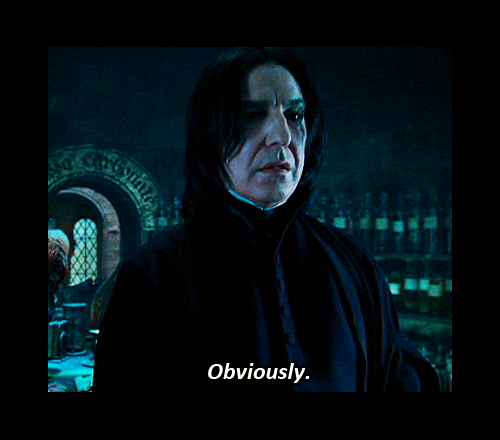 justin bieber GIF
Giphy
"Alan Rickman."
"Obviously."
- GreenScarz
"Ob-vi-ous-ly."
- UMustBeNooHere
"Ohhb-vee-uhhs-leeee"
- evilkumquat
"I can't imagine ANYONE else who could have done a better job as Marvin in Hitchhikers Guide to the Galaxy."
- Probably_Not_Evil
"One evening I was walking in midtown Manhattan and Alan Rickman was walking with friends about 30 feet behind me. I knew the voice instantly."
"During an interview I heard, he said he was told in acting school that he would never be a great actor because his voice work was so poor. And yet, voice is what made him unique."
- pdromeinthedome
Mufasa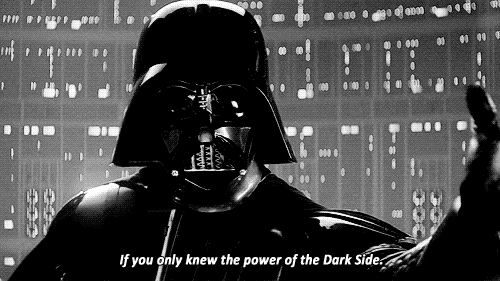 Star Wars GIF
Giphy
"James Earl Jones."
- robyndresser
"Probably the most recognizable one. Especially since in most movies you only hear his voice and don't see him."
- CamNewtonBurner
"My kids were floored last week when I informed them Darth Vader and Mufasa were the same guy, as we watched The Lion King."
- CaptainAwesome06
Ms. Schall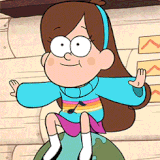 gravity falls GIF
Giphy
"Kristen Schall."
- breakthefifthwall
"Mabel and Louise!! Two of my favorites."
- faeriechyld
"I scrolled way too far to find this answer."
"Most voices take a few moments to click. She's just so very recognizable."
- jtotal
" 'We sent FIVE HUNDRED RAVENS!' "
- Kaldricus
"Her character in What We Do In The Shadows makes me belly laugh. Her annoyance it such subtle comedy."
- [Reddit]
"I LOVE her in What We do in the Shadows."
"Hssssss. We sent 500 RAVENS!?"
- EddieLaneWrites
Creative Cursing ASMR
"Shohreh Aghdashloo."
"She has a really husky voice that's pretty unique, I generally recognize her voice almost instantly in her roles."
- KAYS33K
"I would pay real money for her to release a GPS voice as Crisjen Avasaralla."
" 'What is this, f*cking amateur hour? Take your d*ck out of your hand and turn the f*cking car before I die of old age.' 😂 "
- AndrogynousRain
"Listening to her creative cursing in 'The Expanse' is my ASMR."
- Jaralith
"I don't think I've ever heard a voice more distinct than hers. Instantly recognizable. I want her to read me a book."
- Asorae
"Came here looking for this answer!"
"Admiral Raan in Mass Effect 2 & 3, Avasarala in The Expanse, Grayson in Arcane, she has a voice like well-aged scotch, it's amazing."
- MrsWhittlebury
We Love Nick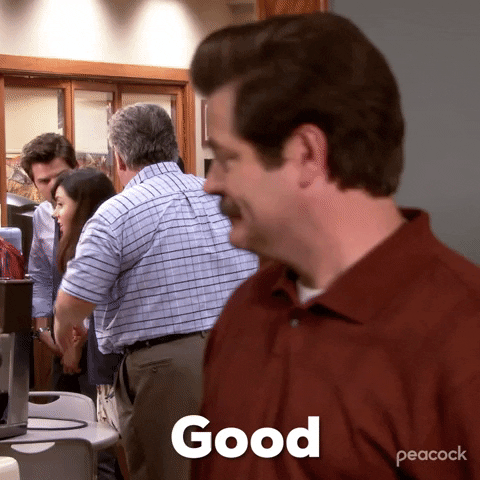 Season 3 Episode 13 GIF by Parks and Recreation
Giphy
"Nick Offerman."
"I feel like every now and again I'll be watching some kids movie and a character he voices will show up and I'll immediately recognize his voice."
- Forwardbase_Kodai
"My husband and I had a bet on if Nick Offerman was the voice of the logo "Fremulon" after Brooklyn 99 episodes."
"He SWORE it was, and turns out he was right. I was so impressed."
- hamsamith
"Watching Lego Movie the very first time I was like 'That is clearly Nick Offerman doing a caricaturic pirate accent' and boy was that an easy call or what."
- cal_mofo
What celebrity voice is completely unmistakable in your mind? Sound off in the comments.
Want to "know" more?
Sign up for the Knowable newsletter here.

Never miss another big, odd, funny or heartbreaking moment again.
Keep reading...
Show less
The 90s were a magical time.
We were past the overloaded pop-culture fest of the 80s and weren't quite to the optimistic cynicism of the 00s. The 90s were their own kind of mad, with films and movies embodying the ideas of the time.
Hope. Music. Rebellion. Confronting the idea that one day we're going to have to grow up and how to fight it.
And sometimes, those movies hold up extremely well, giving you the feeling it's 1995 again, you're in the theater with your buddies, and Will Smith is going to turn in a good performance.
Reddit user, noisyturtle, wanted to know how to relive the 90s when they asked:
"What is the most '90s movie ever?"
You could argue there was something magical about that time, something that maybe the 80s and the 00s couldn't quite capture. A cynical-type of hopeful glance at a world coming our way, and how we would ready ourselves for this.
Peter Pan grew up? Oh no!
We Peaked
"Independence Day. Cheesy, semi serious at times, and ends with the main characters smoking cigars."
Batmanlover1
"I stand by my statement that Independence Day represented the absolute peak of American power, hubris and self-confidence on the world stage. It's been all downhill from there."
Begle1
There You Are, Peter
"Hook. Something about that film just makes it feel like the 90's. So magical. Miss you Robin."
ok_chaos42
"my gramma recorded Hook on vhs waay back when, i watched every other weekend for yeaars, along with ninja turtles 2, til the tape wore out and she ended up getting me a real copy. i had a whole bunch of Hook action ficures n everything. watching it now makes me smile still, i get to see robin save the day and brings up some good memories of ol gramma G."
buckut
An Army Of Talking Buttocks Rise
"Ace Ventura, Pet Detective"
Mariska_vanDriel
"Warning: Aholes in mirror are closer than they appear!"
-Jim Carey
blackout-loud
We really thought music was going to play a much larger role in our lives back then. While music is still around, it certainly doesn't hold the same weight as 90s films portrayed it having.
Record Stores Are Forever, Man!
"Empire Records"
pulp-fictional
"I think this one wins. A movie about a cd/record store under threat of being taken over by the chain cd/record monopoly with the full grunge attire to boot. Man I miss the 90s."
Skylineviewz
"Not my favorite movie of the 90s, but definitely the one that captures the feel of the decade best. There's even a post credits bonus music video with the Gin Blossoms if memory serves"
pursuitofleisure
Trick Question...
"Airheads has to rank up there."
"Fraser, Buscemi and Sandler. Radio was still sort of relevant."
"Farley in a guest role?"
The_Soapmakers
"Lemmy is God."
Tobias_Flenders
The 90s Were A Time Of Change
"10 Things I Hate About You"
wildblueheron
"Very late 90s, almost early 2000 for me."
DANCE5WITHWOLVE5
"Yeah...they are almost 2 different eras. Early to mid 90s grunge era was more subdued, cynical, apathetic. Somewhere around 97, things quickly changed to more colorful, upbeat, "poppy"... almost like the 80s were starting again."
Cool_Dark_Place
And then there's these, films that fully embody the outlandish, unrealistic expectations we though the world was going to deliver us in the 90s but never did.
Fortunately, we have the movies to revisit that wonderful period of life.
Just As Shakespeare Intended
"Romeo+Juliet. That soundtrack was everything."
"Kids. It's spooky how much of that movie was accurate to growing up in the city."
ChiAnndego
Pure. 90s. Cringe.
"Reality Bites"
andtheyweresinging
"Reality bites is the most gen x phrase ever"
Echterspieler
"21 year old me seeing that movie in the theater had a very different opinion about the main characters than 46 year old me when I watched it on tv a few years ago."
Everywhere In LA Takes 20 Minutes
"Clueless"
IntoTheMystic1
"I had another thought, but yours is actually the right answer."
dachshundaholic
"LUUUUCCCYYYYYYY!!! Where's my white collarless shirt from Fred SEGAL?!?!?"
therealpanserbjorne
Too Light For You?
"The Craft"
dead-crimson
"YES! For those too ~alternative~ for Clueless and routinely hung out in the occult section of Waldenbooks at the mall."
madame-brastrap
A Movie That Came Out Thirty Years Ago To Remind You What It's Like To Be In Your 20s
"Clerks"
uwroo
"I'm not even supposed to be here today!"
donniedarko955
"I feel that mall rats is far more 90's. Especially since something like that couldn't be realistic long after that point."
"With clerks being black and white it feels more timeless."
shellwe
90s Kids. With. Attitude.
"Home Alone"
llcucf80
"this is embarrassingly too far down the list. come on Reddit. It's even December now!"
Miseryy
We can never go back. However, that's what films are for, aren't they? A way to capture the moment, allowing us to travel to a place in time we're nostalgic for.
And all of that fashion.

Want to "know" more?
Sign up for the Knowable newsletter here.
Never miss another big, odd, funny, or heartbreaking moment again.
Keep reading...
Show less
I promise, fame is NOT as amazing as you think it would be; but don't take it from me, take it from these people who have famous friends and family.
Spoiler Alert: The problem is US.
Reddit user kayhanah asked:

"Redditors who are friends with famous people, what are the benefits or disadvantages you encounter due to your friend's fame?"
If you know me in my "real" life you know a huge chunk of my family works in production, has a background in performance, etc. That, plus my job, means fame is not a stranger around here.
I grew up in studios, I've gotten warm hugs from major names, and have seen the way fame demands a human to be "on" at almost all times.
And it is NEVER without some major issues. Let's read through what Reddit has to say about their experiences with celebrities.
Want to "know" more?
Sign up for the Knowable newsletter here.
Never miss another big, odd, funny or heartbreaking moment again.
Keep reading...
Show less