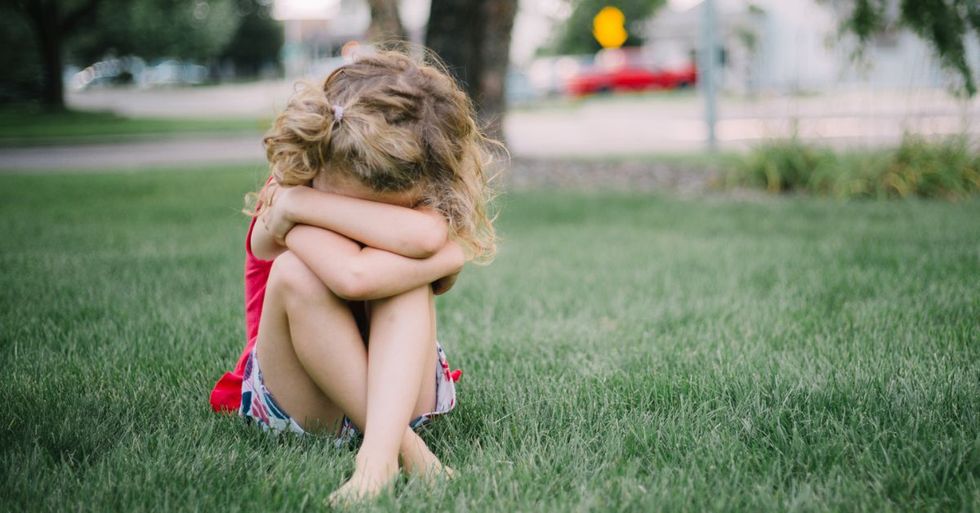 What do celebrities owe the public? This is a question that's been floating around for generations. Yes, famous people wouldn't be famous or successful without their fans. But they do have their own private lives to live. Right? Or is it too much to ask for a single photo? Case in point… Redditor aitarudecelebrity wanted […]
More
Many of your favorite film celebrities you adore and worship after watching them for years are still human beings... who can be a contradiction of how they're depicted in Hollywood.
While fame can certainly go to a once-aspiring actor's head, there are surprisingly plenty of luminaries that haven't forgotten where they came from.

Curious to hear of celebrities prior to their world-renowned status, Redditor RogueWolf300 asked:

"People of Reddit who knew celebrities before they were famous, how different do they act now?"
These actors haven't forgotten their humble beginnings.

Clumsy Drama Student

"I went to high school with Sandra Oh. She was funny, dynamic, smart, outgoing, and very into drama. In one school play, she played what I will call sort of a mime character - she didn't have lines but was still a big part of the action, commenting on what was going on through her actions. Anyhow, in one scene as she was exiting the stage she banged her head on one of the props - you could hear the loud bang- but she was a pro and just carried on. It has been great to see her have such success, and I love that she has kept in touch with her close friends from high school (you can spot them at awards show sometimes)."
– mgov999
Restaurant Server
"Work in a restaurant about 15 years ago as a manager. Rachel McAdams walked in for an interview. She was still in acting school and serving table to pay for it. She worked at my restaurant over the course of the next 2 summers, serving on our patio. Still friends to this day. She hasnt changed a bit. Still bikes to get groceries."
– Pymm
Fantastic anecdotes continued being shared.
"Genius Dude"
"My Grandpa(RIP) owned a grocery store in Miami in the late 70s. Wesley Snipes and his friends once stole some candy from his store and when he caught them he let them have it. Since then Wesley and his friends were regulars. Once, Wesley left his bike in front of the store and it got stolen (was a pretty bad area). My grandpa gave him his old bike that he kept in the back of the store. My uncle took over in 2001 when my grandpa died. In 2007 he came back to the store while my uncle and cousin were there, to ask about my grandpa."
"My uncle said they talked for a little over an hour about how he my grandpa treated him like a son. When he found out my grandpa passed he felt guilty he didn't visit sooner. He embraced my uncle and cousin and left. My uncle said he told him they plan on having the building repainted while they talked. About a week later a crew of painters arrived and told my uncle they were already paid to have the building repainted. Such a genuine dude."
– Shaka-Zulu1
A Much Sweeter Side
"My aunt used to work with Gordon Ramsay's mother but never made the connection. Once they were out for lunch and he ended up coming in to see his mum and met my aunt in the process. She said he was so lovely and polite!! Plus my dad has a bunch of Gordon's old jumpers he didn't want anymore. Not signed or anything like that, it's just a fun family story now."
– BaffledAndBemused

Successful Slacker
"This is real late and second hand but I knew someone who went to ACM with Ed Sheeran. He said he was lazy in class, skipped classes and just wanted to smoke weed, and my acquaintance was mad when Ed started getting more and more famous when Ed didn't even bother with his music courses. I thought that was funny."
– lizziexo

Attractive And Shy​
"Went to middle school with Meagan fox for a bit. She rode my bus and she mostly kept to herself. Most of the guys would fight over who was going to sit next to her but she was very shy and didn't really have much to say."
– binnygeo

Politeness goes a long way, and these actors never lost sight of that.
A Class Act
"I was local Production contact on Hugh Jackman's touring theatre production where he sang his favourite numbers from various musicals. Usually when a show comes in with big name stars, the star usually has a bunch of assistants and they do the job they are paid to do and that's it. The actor come on stage when needed then back to their dressing room and if you need anything or if they need anything you talk to the assistant. Prior to the first performance, I am on stage dealing with a few little issues, trying to stay on schedule when Mr. Jackman walks out on stage and my first thought was that he was going to be angry that we have kept him waiting to do his sound check. Instead he walks directly over to me, introduces himself asks me my name and asks a couple of questions and doesn't even mention the delays."
"So we spoke for a few minutes and then he went around and introduced himself to more of the local crew. I was a little blown away by meeting him as I am a fan and thought that was really cool of him. Fast forward a week and I am backstage after the performance and I bump into Mr.Jackman in the hall, I say hi but don't want to bother him but he stops me, he remembers my name (after meeting 100's of people that week) and asks a few questions that related to our first conversation."
"Here's the thing though. The guy just did a two hour performance and Instead of just politely returning my greeting he stopped and talked for a few moments with no false sincerity. To this day I am still blown away by how genuinely nice he was and always wondered what he was like before he became famous. He would also spend a huge amount of time after the show signing autographs and answering questions at stage door."
– Enrobg
Dreamy Hair
"I went to college with Joe Keery aka Steve Harrington in Stranger Things. He was my college boyfriend's suite mate and just the nicest guy. His hair has always been dreamy and amazing. Last time I saw him was at a viewing of the Hateful Eight after we graduated and he still made a point to come over and say hi!"
– piggieees
Unforgettable Prom Date

"Friend of mine was friends with Tom Hanks in high school and went to prom with him. He still writes her personalized BDay cards on one of his typewriters."
– ScottishHeat

These celebrities managed to avoid having success go to their heads.
Still Sincere And Serene
"I went to Junior High with Norah Jones. She was the most sincere and serene person. She was fun to talk to and she never gave a hint of who her father was. The night she won all those Grammys was very telling that she hadn't changed a bit."
– anon

The Good Guy
"I went to high school with Mark Ruffalo. He was nice. He was 'one of those thespians.' Our high school had an acting group that challenged the students to get out of their shell and do things in front of strangers like introducing yourself as the wild fairy of the woods and presenting them with a flower."
"We didn't talk much, but like I said, he was a good guy."
– vman4402

The entertainment industry is very bizarre in that the public persona celebrities project can either be very similar to who they are in real life or a stark contrast.
So when you hear stories of them doing normal, everyday things, it can be a jarring contradiction to the image of them you've had in your head.
That's Hollywood for ya.

Keep reading...
Show less
Crushes are a normal part of life. Celebrity crushes are even more mainstream.
I tend to fall in love with the male lead of whatever my favorite show happens to be at the time. As a kid, I was certain I was going to grow up and marry Rider Strong from Boy Meets World (though I was so young back then, I couldn't tell the difference between Rider Strong and Shawn Hunter).
As I grew up, I predictably fell for both Nick and Joe Jonas, Andrew Garfield, and, my celebrity obsession for the last eight years, Grant Gustin.
I also had my fair share of cartoon and anime crushes (Zuko from ATLA anyone?) There's no shame here!
Celebrity crushes are not only normal, but something people can bond over.
Curious about what celebrities (or fictional characters) made people's lists, Redditor Jeece712 asked:
"Who was your celebrity crush as a child?"
Jack + Rose Forever
"Leonardo Dicaprio. I cried so hard when I was a kid and my mom told me Kate Winslett was getting married, I thought her and Leo were in love IRL because of Titanic, and I thought she broke his heart. I was a dumb."
– kittenAngst
Jinkies!
"Linda Cardellini as Velma in the Scooby-Doo films. Now it's just Linda Cardellini"
– FireyBrick
"I'm a man of substance. Dorky chicks like you turn me on, too!"
– Mayg14
They Were All Quite Attractive
"Danielle Fischell is an excellent answer."
– KzooKLR
"Ooooh I totally had a crush on Topanga!"
– electrolytesaregood
"I crushed on Shawn for a bit."
– EveryBuddyUp
"Sean was cute af."
– boopandkitten
The Epitome Of A Teenage Heartthrob
"Kelly Kapowski"
– TheWolphman
"More like Kelly KaPOWski!!!"
– 0xB0BAFE77
All I Want Is Your Love
"Natalie Portman....Padme"
– Deleted User
"Me too!!! I was already like 12 but God, it was an instant crush, she is beautiful and very elegant. It started from the second film of the prequels tho"
– inimicali
"Natalie Portman, was falling for her right along with Anakin"

– crepitusss
Wonderful Animation
"Kim Possible. I guess the thing for redheads never went away judging by my girlfriends nowadays..."
– mattu334
"Aladdin. Don't look at me like that."
– Bubbly-Round-7103
"Gwen from Ben 10..."
– Minion__Edifier
"Kim Possible and the mother from The Proud Family."
"They may not have been actual celebrities, nor did I quite understand the feelings I had for them at the time, but goddamn were they the sh*t!"
– BellingerGuy310
Self-Discovery
"Raven, from the really bright and colorful Teen Titans Go. Yet it still took me another 7 years to realize I wasn't straight."
– soysaucemmm
"draco malfoy.. it was my gay awakening"
– Initial_Sound_5020
"I had my sexual awaking with zac efron in high school musical. I literally jumped my wall to him singing 'the start of something new'"
– Significant_Comment7
That Whole, Full House
"middle daughter on Full House"
– bigtex2003
"Uncle Jessie was so hot. I remember watching with my grandma, we were both there for him lol"
– Keyspam102
"Uncle Jessie's wife, Becky. Super hot back then."
– RRahl
"Kimmy Gibbler (Andrea Barber) from Full House."
– PlatypusWrath
Superheroes = Super Crushes
"Well, this is gonna date me for sure but, when I was about 4 or 5, Superman/Clark Kent as played by a young Christopher Reeve."
"All my life I crushed out like crazy on guys with dark hair, blue eyes, and glasses. I ended up marrying a man who looks eerily just like Reeve when he played that role (more the body type and the face than the coloring, though). The bummer is that he insists on wearing contact lenses, at least when he goes outside. He thinks it's hilarious that it drives me wild when takes off his contacts when he gets home and puts on his glasses."
– zazzlekdazzle
"Sharkboy"
– sworbfish
"Wonder Woman & The Bionic Woman"
– 5inn3d
"Lynda Carter 100%"
– 4Run4Fun
And A Few That Need A Mention
"Shania Twain."
"That did impress me much."
– happybuffalowing
"Lee Meriwether as Catwoman. Me-freaking-ow."
– swibirun
"Jodie Foster. In retrospect… I never had a chance."
– Gaudy_Tripod
Truthfully, I doubt any of us ever had a chance.
Ah, well, we can dream!
Keep reading...
Show less
As someone fascinated by movies and Hollywood, I possess a significant amount of knowledge about celebrities.
The Golden Age of Hollywood? Yes. Modern-day performers? You name it.
I also have a morbid mind so as you can imagine, I have a lot of knowledge about celebrity deaths. I sometimes think about Heath Ledger, who died of an accidental overdose in 2008. What must it be like to die that way, and to die alone?
What about Bobby Driscoll, best known for voicing the title character in Disney's Peter Pan?
He died of heart failure, also alone, and his body was discovered in an abandoned building in the East Village of Manhattan. His body was later buried in a pauper's grave and remains on New York's Hart Island.
There are other tragic celebrity deaths that have captured the nation's–and even the world's–imagination.
People shared their thoughts after Redditor Boldstarspindleshawk asked the online community:
"What celebrity suffered the worst death?"
Owen Hart
"He won't be the biggest celebrity on this list, but the wrestler Owen Hart plunged to his death from 70 feet in the air in front of 20,000 people during a live pay-per-view. He was supposed to descend from the rafters in a superhero-like entrance, but it went terribly wrong."
"WWE insisted on doing the stunt without the proper safety equipment (since they wanted Owen to do a 'quick release'), and they hired a below-par rigging company that would agree to do it (since most wouldn't). They were grossly negligent."
Cinammon16
Hart's death was also extremely controversial because WWE chose to continue the event even though he was severely injured in front of a live audience! Can you imagine?
Isadora Duncan
"Isadora Duncan, a famous dancer in the 1920's wore a long scarf. She jumped in a sports car with no roof and the scarf got caught in the spokes of one of the wheels, and she was strangled."
JazzRider
Duncan's death always frightened me.
It's an example of how one thing, one choice, can go horribly wrong.
Kirsty MacColl
"It's Kirsty MacColl to me. Sliced up by the propeller of an illegally operated boat while saving her children from the same, for the boat's rich owner to buy his way out of justice."
Hattix
She died saving her son, who suffered minor head and rib injuries.
She died instantly.
Vic Morrow
"Jennifer Jason Leigh's father, Vic Morrow. On the set of the Twilight Zone movie. Morrow and two children were killed. The helicopter crashed decapitating him and one of the children. The other child was crushed to death."
Illustrious_Tie491
These deaths caused a major scandal, ultimately impacting the career of director John Landis and resulting in a change to child labor laws in regard to film sets.
Sharon Tate
"Sharon Tates' was pretty bad. Getting stabbed to death while pregnant and begging for your unborn child's life is pretty f**cking brutal."
HempParty
The horrors and crimes committed by the Manson family continue to draw fascination to this very day.
Lou Gehrig
"Lou Gerhig. ALS causes loss of muscle control but many people diagnosed know what's in store for them. They know they will be losing the ability to walk, talk and even breathe."
legumey
The Lou Gehrig Memorial Award is given annually to the MLB player who best exhibits Gehrig's integrity and character.
Judith Barsi
"Judith Barsi voiced characters in The Land Before Time and All Dogs Go to Heaven. She died at the hands of her father in a muder-suicide after years of abuse."
"A murder suicide after a long campaign of both physical and psychological abuse too. She was just 10 years old."
darkwolfuwu
Barsi and her mother were buried in adjoining plots.
Her tombstone includes the phrase "Yep! Yep! Yep!" a phrase uttered by Ducky, the character she voices in the 1988 animated classic The Land Before Time.
Selena
"Selena. Being murdered by someone you thought you could trust and being snuffed out when she was on the cusp of superstardom. All her hard work since a little girl down the drain."
JadeStratus
Selena is more famous now than she was when she was alive.
It's crazy to think about.
Meanwhile, Yolanda Saldivar, who murdered her, is still in prison.
She is eligible for parole in 2025.
Christopher Reeve
"Christopher Reeve (Superman) died after bed sores became infected after breaking his neck and getting paralyzed."
SerVimesGOT
Christopher Reeve led a hard life after his horseback riding accident and yet remained such a kind and generous figure.
Anton Yelchin
"Anton Yelchin. I can't imagine anything worse than slowly dying in a torturous manner with not a soul nearby and zero way to get help or save yourself. I'm not afraid of much, not heights or claustrophobic or drowning, but dying in a helpless manner slowly is one thing that terrifies me truly."
KassSpin
This death was such a shock and a huge blow to Star Trek fans worldwide.
Yelchin was 28 when his SUV rolled down his driveway and pinned him against a brick pillar gate post.
His death was due to blunt traumatic asphyxia.
Jon-Erik Hexum
"Jon-Erik Hexum. He was an actor who was playing around with a gun loaded with blanks during a delay in filming. As a joke, he put the gun to his head and pulled the trigger."
Flashpoint123
This death, much like the death of Brandon Lee and the death of a crew member on the set of the movie Rust, have challenged views about safety on the sets of Hollywood films.
When you learn more about Hollywood, you can very easily fall down a rabbit hole.
James Dean: That car crash sounds terrifying.
Barbara Payton: Became a prostitute and died of alcoholism in her late 30s.
Phil Hartman: Murdered by his wife.
Have a celebrity you'd like to mention? Feel free to sound off in the comments below!
Want to "know" more?

Sign up for the Knowable newsletter here.
Never miss another big, odd, funny, or heartbreaking moment again.
Keep reading...
Show less
The deaths of famous people can hit people really hard, especially when they were taken from us way too soon.

From politicians, singers, actors, and others who've made a huge contribution to society, their deaths are a constant reminder of our fleeting mortality on this planet.

Some people can have a difficult time, more than others, when a venerated individual is no longer with us, and the feeling of despair can be akin to losing a family member.

Curious to hear whose deaths had the biggest impact, Redditor Jrose798 asked:

"Which famous person's death were you not ready for?"
They made us laugh when they were alive and broke our hearts when they passed.
The Comic Genius
"Robin Williams, he was a legend RIP."
– Thankless_ruler
"Robin Williams died on my 21st birthday. The thought that someone so f'king funny could be so sad hit me like a brick at that age. Haunted me throughout cake with my family. I still think about him all the time."
– BlazedInMyWinnie

Stand Up Legend
"George Carlin"
– eyes-of-strange-sins
We could use his insight these past 2 years. Rip George.
– GingerUsurper
Fans reflect on those who've made a huge impact on their lives.
He Brought Severus Snape To Life
"Alan Rickman."
"Man could have read the Tax Code, and I would have been in awe."
– lazyasdrmr
"By Grabthar's hammer... The taxes imposed by section 3201 shall be collected by the employer of the taxpayer by deducting the amount of the taxes from the compensation of the employee as and when paid."
– hymie0

Space Fan
"Neil Armstrong and Carrie Fisher. As a huge Star Wars and Space fan since forever, I hadn't even conceived the possibility that they would die someday, even if I was already 17 when Carrie Fisher died."
– Skeledenn
"There are only 12 Apollo astronauts left out of the 24 that flew. Of those 12 left, only 4 walked on the moon. If NASA's Artemis program doesn't start producing results soon, the experience of walking on another world will pass out of living memory."
– RogueRocketeer

He Had Passion For Animals
"Steve Irwin's death broke me as a kid."
– dboz99
"I was in basic combat training, and the drill sergeants gathered us and said counselors were on standby and that we had experienced a national tragedy."
"We were expecting a 2nd 9/11 event. They told us Steve had died and everyone laughed. I was f'king devastated."
"Like so many, he taught me to appreciate the beauty of nature, and its inhabitants. Though a creature could be deadly if mistreated or not respected for its power, it was still worth understanding and appreciating."
"Steve, was an incredibly formative part of my upbringing."
– AldereztheGreat

The Venerated Food Critic
"Anthony Bourdain. He was weirdly like a member of our family, so many of our holiday traditions included watching and rewatching no reservations. All of our favorite meals were from his cookbooks. It was a gut punch for sure."
– Affectionate-Oven306

These young actors had their whole life ahead of them.
Posthumous Oscar Winner
"Heath Ledger. He was on his way to greatness."
– bdbr
He Was Entering The Prime Of His Career
"Anton Yelchin. He was so young and full of life. His career was really starting to pick up. I still feel upset about it."
– zephyr1004

The Beloved Roboticist

"Grant Imahara."
– JrsyDude
"This one crushed me because I had a brief interaction with him shortly before his death. I ran into him at San Diego Comic Con. He took a picture of me and my wife dressed as Rocket and Groot."
– dandroid126

Two Honorable Mentions

"Chadwick Boseman and Avicii, no one even knew that Chadwick was sick and Avicii was like 27 when he died."
– yeetgodmcnechass
I was not ready for the death of Luke Perry, the actor who played bad boy Dylan McKay in the original teen drama Beverly Hills, 90210.
Not only was he a loving father, but he also had the respect of most people in the industry. According to those who closely worked with him, Perry was a presence of encouragement.
I may even have had a crush on the guy. Sigh.
R.I.P., Luke.

Want to "know" more?
Sign up for the Knowable newsletter here.

Never miss another big, odd, funny or heartbreaking moment again.
Keep reading...
Show less