Great casting can really make a movie.
For example, a while back I decided to rewatch The Silence of the Lambs. It's an impeccable thriller, taut and suspenseful – even horrifying at points.
But the movie would not have worked without Jodie Foster and Anthony Hopkins in their roles of Agent Clarice Starling and Dr. Hannibal Lecter respectively.
While the actor Brian Cox had played Dr. Lecter in Manhunter to brilliant effect, there's something to be said about the chemistry between the two leads in the former film. It would not have worked–and would probably not be considered as much of a classic–had other actors played those parts.
People shared their thoughts with us after Redditor WizznJizz asked the online community,
"Who was the best casting choice in a movie ever?"
Matthew Lillard
Matthew Lillard as Shaggy. He did such a good job that he's been voicing the character in most Scooby Doo media since Casey Kasem (original voice actor) retired."
duffman1wjes
An excellent choice! Matthew Lillard was born to play that role and he's been brilliant since!
Andre the Giant
"Andre the Giant as Fezzik in The Princess Bride."
"When the movie came out, he got a tape of it. He would invite the other wrestlers to come up to his hotel room, serve them the best food and wine on his own money, and show it... every single night, even if they'd already seen it a hundred times."
[deleted]
If given the opportunity, I would gladly watch this movie with Andre the Giant a hundred times in a row.
Eli Wallach
"Eli Wallach playing Tuco in The Good The Bad and The Ugly. He was The Ugly, but he was entertaining."
ConsistentBee8275
Such an excellent piece of art. The music! The quality of the writing, both script and plot!
Nathan Lane
"Nathan Lane in The Birdcage. Stole the movie. The "walk like John Wayne" scene is priceless."
[deleted]
He and Robin Williams are pretty effortless in this one, for sure.
John Malkovich
"John Malkovich in Being John Malkovich. I really don't think they could have found anyone better to play John Malkovich in that."
soldforaspaceship
Now imagine if they hadn't found John Malkovich to play the role of John Malkovich!
Viggo Mortensen
"Viggo Mortensen as Aragorn. I would ride into battle willingly if he was leading. Honorable mentions to the whole cast if I'm being honest. Wonderfully casted movie overall."
[deleted]
Everything about Viggo being Aragorn is perfect. The fact that he was a last minute change. Went all out in researching/embodying the character despite being short on time.
That Viggo himself is a very outdoorsy, adventurous person. Viggo being an overall awesome humble dude. Its awesome.
Javier Bardem
"Javier Bardam as Anton Chigurh in No Country for Old Men. Wow."
Ponyboy151
He won the Oscar for this and it was well deserved!
Imelda Stanton
"Imelda Staunton as Dolores Umbridge. Never have I hated a character more."
anonkeemosa
Another case of someone being born to play a particular role. She's pretty splendid!
Bruce WIllis
"Bruce Willis in Die Hard."
"The world is full of meat-slab tough-guy action films starring body builders and they cast a sitcom actor. Totally unthinkable and clearly perfect."
[deleted]
Bruce Willis was indeed perfect and his presence on screen is sure to be missed in light of his recent retirement.
Edward Norton
"Edward Norton in Primal Fear was pretty incredible."
SluggoJones
You're not wrong at all but I'd be remiss if I didn't mention how sublime he was in American History X!
There are some brilliant choices out there but how did no one mention Tim Curry as Pennywise the Dancing Clown? Are they all insane?
Have some suggestions of your own? Feel free to tell us more in the comments below!
Keep reading...
Show less
It's a great day when you see an actor in a role that seems as if it was tailor-made for them.
While the Disney film 101 Dalmatians is an animated classic at this point, there is no doubt that the decision to cast Glenn Close in the live-action remake was the right one. She embodies every inch of that character. Even if you don't like Disney flicks, there's no doubt that the film is a showcase for her stunning acting.
Speaking of Glenn Close... we might want to just run down the list of her most acclaimed roles, because she was pretty much perfectly cast in all of them. Looking at you, Fatal Attraction and Dangerous Liaisons.
People shared their thoughts with us after Redditor tms88 asked the online community:
"Which movie/series character is perfectly cast?"
"So much so..."
"Dolores Umbridge. Imelda Staunton did such an incredible job at being an unlikeable monster. So much so that a lot of Harry Potter fans hate her more than Voldemort."
VolantisMoon
Perhaps the one character from the series that inspires the most hate – and in the best way.
"She played that character's..."
"Melora Hardin as Jan Levinson in The Office. She played that character's downward spiral perfectly."
JWREES
She did indeed. Excellent acting in a series that included plenty of it.
"The head of Disney..."
"Johnny Depp in Pirates of the Carribean."
"The head of Disney at the time hated what Depp was doing while they were filming the first Pirates movie. Apparently there was a call where he was heard screaming at the director that he's ruining everything and he did all he could to basically sabotage the movie."
"He quickly changed his tune after Depps performance was a huge hit after release."
Mcchristopherr
And Johnny Depp's been laughing all the way to the bank since. He even got an Oscar nomination for it!
"He was so convincing..."
"Jack Gleeson as Joffrey Baratheon."
"He was so convincing that it ruined his career. Can't get much more perfect than that. Sad that people are idiots but it was incredible casting."
Cw2e
I'd say he decided to go back to school and do theater more than "ruined his life" but he could probably pick up another role tomorrow if he wanted to.
"Really a stunning performance..."
"Heath Ledger as the Joker in The Dark Knight. Really a stunning performance, and a heartbreaking loss."
whoamuleoh
I don't even care for The Dark Knight that much and there's no denying that Heath Ledger is all kinds of brilliant in it.
"That was acting?"
"J. K. Simmons as J. Jonah Jameson in Sam Raimi's Spider-Man (2002-2007). That was acting? I thought they summoned the character straight from the comic books."
1CENinja
I was rewatching Spider-Man 2 recently and have to agree: Stunning casting. So good, in fact, that they used Simmons again other films!
"He is wonderfully cast..."
"Tom Hiddleston as Loki. He is wonderfully cast and such an amazing and deep character. Hiddleston portrays such emotion so subtly or so violently and it's beautiful."
Noodles4Cats
If it wasn't for his Loki performance, Hiddleston wouldn't have been able to turn in great work in other stuff, too. The Night Manager is a miniseries that works precisely because of this same charm.
"I've hated him for years..."
"Joaquin Phoenix as Commodus in Gladiator. I've hated him for years because of that character, and I mean that as a compliment on his acting skills."
josdin00
A character audiences love to hate. He did a good job being utterly dispicable in that role.
"Everyone has played..."
"Walter White, Saul Goodman, Gustavo Fring, Jesse Pinkman, Mike.. basically the whole crew of Breaking Bad. Everyone has played all phases of their characters as if it's all the happenings of their own lives."
BadBeast11
The entire cast of Breaking Bad was firing on all cylinders from day one – and somehow just got better and better with each subsequent season.
"They absolutely nailed those characters."
"The four Golden Girls were perfect - Rue McClanahan as Blanche Devereaux, Betty White as Rose Nylund, Bea Arthur as Dorothy Zbornak, and Estelle Getty as Sophia Petrillo. They absolutely nailed those characters."
hawknip
This show is a classic for a reason. Who could imagine anyone else in these roles? Sacrilige!
There's no doubt about it – there's something magical about seeing great actors work their magic on screen. If they happen to align with the role perfectly, that's a bonus.
Have some suggestions of your own? Feel free to tell us more in the comments below!
Want to "know" more?

Sign up for the Knowable newsletter here.
Never miss another big, odd, funny, or heartbreaking moment again.
Keep reading...
Show less
After we've watched a movie, it can be difficult to imagine the film as a project that took months or years to finally culminate into the product we see at the theater or on our television.
But it was built and hacked together, piece by piece.
​First, it was an idea, then maybe a sketch in a journal, then some dialogue made it to paper. Eventually, it was written, money was raised from a production studio, and a crew was hired.
And of course, actors were cast to portray the role.
Often, we leave the film unable to imagine anybody else playing the characters we just witnessed. What once only existed as a script, stuck in the world of words, has become forever connected to flesh and blood people.
Sometimes, though, those flesh and blood human actors feel so misaligned for the characters they're meant to play that we can conceive of the film before it was acted and shot.
And frankly, we can see where they went wrong.
666Fu**ThEwOrLd666 asked, "What actor/actress was completely 100% wrong for the role?"
Sometimes it comes down to physical or personal essence. Especially when the film adapts source material like a book or well-known story, audiences have a very clear image of characters in their heads.
Upending those images can be a disappointing shock.
Leadership Evaluation
"Colin Farrell as Alexander The Great. As one of my old University professors once said, 'I wouldn't follow that guy to the end of my DRIVEWAY.' " -- thecyberbard

"You can't talk about Oliver Stone's Alexander without mentioning that the mad man has 4 different directors cuts of the film" -- Preparation_Asleep
Too Cool 
"Joel McHale as Roy in the ill-fated US remake of The IT Crowd."
"We want a scruffy and misanthropic IT nerd, so let's get an actor known foorrr... charisma and confidence? OK."
-- lucklater
Lean, Yes, All the Others? Not At All
"Why the fu** was Jessie Isenberg cast as Lex Luthor of all fu**ing things"
"All depictions of him are of a tall, bald, and lean businessman"
"No disrespect for the actor, I'd take such a high paying job too, but whoever thought of casting him is a clown"
-- Iperovic
What Could Have Been 
"Two that come to mind but weren't cast were in Lord of the Rings. Sean Connery was offered the role of Gandalf but turned it down because he couldn't understand the script."
"Could you imagine how bad of a casting decision that would have been now that we've seen Sir Ian McKellen in the role? Or Nicolas Cage as Aragorn?"
-- joshuabeebe
Shrunken Jack 
"Tom Cruise as Jack Reacher. Reacher's supposed to be 6+ feet tall, 240+ pounds, basically a brick sh**house of a man. And someone pulling the strings said yeah, that totally sounds like Tom Cruise to me!" -- sandrodi
"Tom Cruise as Jack Reacher. If you've read the book he is the exact physical opposite of the character as written." -- gardengnome15
Other casting decisions verge on the problematic. White people are cast to play non-White characters and figures.
The result feels ethically icky and just plain bewildering.
How Was That Necessary 
"Jon Voight as a snake hunter in Anaconda is fine......but him as a PARAGUAYAN snake hunter?.....just......why lol" -- birdperson_012
"Because he learned his accent from his maid. Who was probably not even from Paraguay."
"Fun movie, but he was ridiculous in it" -- shaft6969
Not the Face I Picture 
"John Wayne as Genghis Khan (The Conqueror). That is just wrong on so many levels, I don't know where to start." -- ceallaig
" 'Hello TARTAR WOMAN. I AM TIMOGEN...pilgrim' " -- Skrivus
Others not only criticized a casting decision as it happened, but proposed their own alternative. These fans had full confidence in their grasp of the character.
Just a Tease 
"Jafar in the new Aladdin. He wasn't believable or menacing and way too young."
"Plus for much of his screen time he's standing next to Navid Neghaban, who would have been a MUCH better choice."
-- Larrik
A Clear Alternative 
"Kevin Hart as Roland in the upcoming Borderlands movie. Everyone who knows anything about Borderlands will agree with me."
"Terry Crews should be playing Roland. He's big, has comedic chops, and can play the no-nonsense straight shooter BADA** when everything else is wild."
-- Dekklin
Missed Opportunity 
"The actress who played Jene Grey in the new X-Men movies. She couldn't carry the role at all and it really dulled the Dark Phoenix storyline."
"It's a damn shame because they had Jessica Chastain in the movie and she would have been excellent cast as Grey/Phoenix."
-- mkjones
Unfortunately, we'll be dealing with poor casting decisions like this for as long as movies continue to be made.
The confluence of the big name actors of the day and the films produced in that same moment can tend to stick square pegs into circular holes.
Want to "know" more? Never miss another big, odd, funny, or heartbreaking moment again. Sign up for the Knowable newsletter here.
Keep reading...
Show less
In 2006, Sarah Finn, casting director for newly Oscar winning movie Crash, was about a decade into her casting career when she became an integral part of something huge.

It started with a meeting to cast Iron Man, which is how she ended up holding a list of qualities director Jon Favreau wanted to see in his Tony Stark.
To name a few he wanted Stark to have charisma, quick wit and immense intelligence.
Finn said about the list:
"I still have them on a piece of paper somewhere."
Favreau—at Finn's recommendation—cast then Hollywood bad boy Robert Downey Jr. which raised more than a few eyebrows and objections. Downey's struggles with substance abuse had damaged his mainstream career.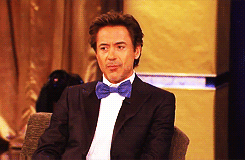 GIPHY
Of course, the character Tony Stark's reputation was pretty tarnished too.

The risk definitely paid off. Downey's morally ambiguous superhero in 2008s Iron Man set up almost all of the 21 movies that make up the Marvel Cinematic Universe.
The exception being the Hulk film without Mark Ruffalo that we don't talk about.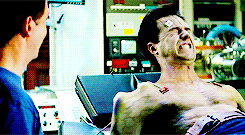 GIPHY
While the original casting was a risk, it is now hard to see anyone else but Robert Downey Jr as Iron Man. The same can be said for any superhero in the MCU.

This is largely thanks to Sarah Finn taking on the gargantuan task of casting these movies, with the exceptiong of Edward Norton's take on The Incredible Hulk which released a month after Iron Man.
This means she cast more than a thousand roles from Chris Evans' Captain America himself right down to those "man with a plan" backup dancers.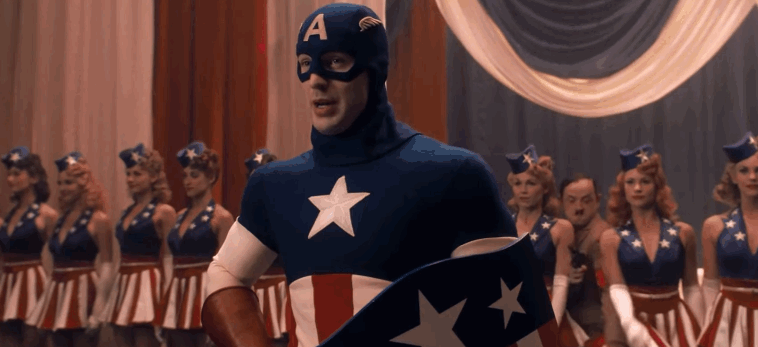 GIPHY
This job meant she had to take into account the traits each character displayed in the current movie, but also the movies planned but unwritten.

Finn said:
"It wasn't until we got into Captain America and Thor that Kevin Feige even mentioned the Avengers films."
Kevin Feige is the president of Marvel Studios. He also consults with casiting directors, fellow executives and directors on each film.
One perfect example of this unpredictability casting the voice of JARVIS. Paul Bettany was cast as Stark's AI, but Finn didn't know J.A.R.V.I.S would eventually be transferred into Vision.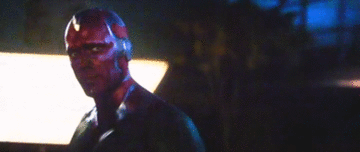 GIPHY
Luckily Bettany was able to take on that role as well.

Another example was the casting of Princess Shuri for Black Panther. When casting, Finn had to look at the chemistry between Letitia Wright and Robert Downey Jr since they'd share screen time later on in the franchise.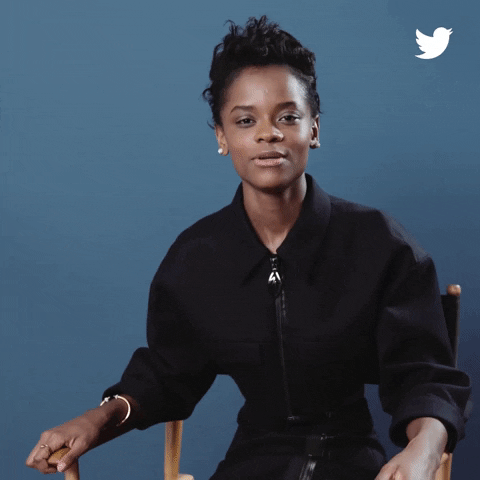 GIPHY
That scene did happen, although it was changed to Letitia Wright and Mark Ruffalo.

And, of course, there is the Mad Titan himself: Thanos.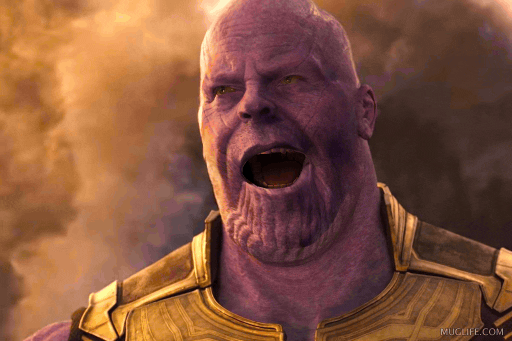 GIPHY
Finn said:

"When Thanos first appeared in the Marvel movies, it was really just a couple lines of dialogue."
"The character was shadowy and not that visible. To see him go from a few lines to being one of the most iconic villains of all time in movie history, I don't think Josh [Brolin] even knew how his character was going to be represented on screen, or the impact he would possibly have."
She also worked around scheduling conflicts and story time lines with huge casts of big stars. There was a year between the releases of Spiderman: Homecoming and Captain America: Civil War but the story lines happen one after the other.
Finn had to find a Spiderman who wasn't going to change dramatically in the year between films so a true teenager was out.
"We had to find a young actor who hopefully wasn't going to grow six inches in the intervening time period. Poor Tom Holland was so antsy and ready to start shooting."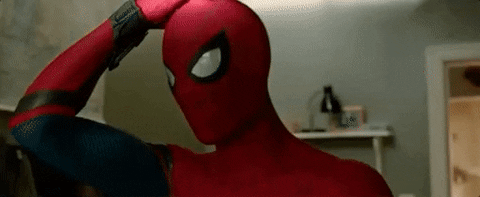 GIPHY
She had similar challenges when casting characters like Thor. They needed someone with Asgardian qualities who could still blend in with Earthlings.

GIPHY
While most casting directors have 12 to 16 weeks to cast roles, Finn often started a year or more in advance to take all these extra needs into consideration.

Now Finn is casting, or has cast, other anticipated movies.
This huge casting undertaking also brought to light the struggles of casting directors and given them their own fan base.
We appreciate all of the chances taken by Sarah Finn and the MCU.
Thank you for the iconic characters!
Keep reading...
Show less