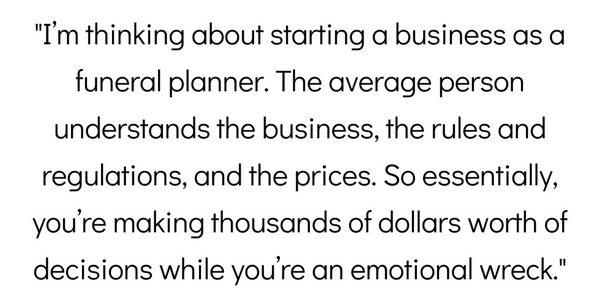 One of the hardest things to do in life is to stick to a budget. No matter how well you plan and how determined you are, you always seem to overspend a little.
Usually, this is a result of certain items being overpriced. Between run-of-the-mill inflation and shortage of goods, and the addition of pandemic-related inflation and shortage of goods, several items have been marked up.
In addition to goods, events and services are costing more as well.
The worst part is a lot of the stuff that is overpriced are actually items that people can't stop buying. People can't stop overspending if they aren't able to stop buying.
Curious about what overpriced items people keep buying, Redditor Sxzym asked:
"What's something that's way too overpriced, but people still keep buying?"
An Awful Business That's Always Needed
"Funerals"
– sparklingshanaya
"Just throw me in the trash."
– snyder005
"I'm thinking about starting a business as a funeral planner. I know it sounds like a stand up bit, but I'm serious."
"It's not like the average person understands the business, the rules and regulations, and the prices."
"So essentially, you're making thousands of dollars worth of decisions while you're an emotional wreck. Plus everyone is trying to squeeze extra money out of you by gaslighting you into thinking you're a cheapskate that doesn't care about your dead loved one."
"I go in not knowing the family nor the deceased and I certainly don't give two sh*ts if a funeral director thinks I'm being cheap."
"The only thing that sucks is I would have to get paid too, so that would kind of ruin the whole point. So part of me just wants to volunteer my efforts."
"I just really hate when people get bent over and put in debt after losing someone. It's so disgusting."
– Deleted User
Addicting Goods
"Cigarettes"
– Poopikenz
"This one hits home. Everytime my mother buys a pack of ciggies and bitches about the rising costs but absolutely refuses to try the MUCH cheaper alternative which is vaping, the same device she seen me quit cigs on lol."
– ItsAnAvocadooThanks
"I feel this lol"
"I've had issues with other addictions in the past and managed to kick the bad ones but haven't been able to quit smoking."
"At 2 packs a day with the price being between 6-8$, that we will call 7 is about 5k a year and I'm about a decade into this so I've depend around 50k on cigarettes in my life."
– GenericUsername19892
Fast Food
"Fast food. Gone are the days of the dollar menu"
– Bending_toast
"F*ckin fast food man, McD's is expensive as sh*t now a days."
– iaintlyon
"Fast food. I see lines of cars in just about every joint I drive past. Spending who knows how much money on one meal that has no nutrients. I spend the same amount on food that will provide me three meals, with nutrients that will help me through my week."
– HeartPalpitations46
Medical Supplies
"Insulin. It's like they need it to live or something. Lol."
– uwumcuwu
"Inhalers too. So ridiculous it's not like I'm choosing to not breathe"
– adnoh1799
Apple Products
"Not to start a phone war, but i myself think that Apple products in general are way too expensive."
– Lo0tzz
"I might be wrong on this but it seems like every time they come out with a new iPhone all they add is a bit more battery life and a few better camera features when they've already had an excellent camera since iPhone X and 11 because that was the whole gimmick of those devices but they keep adding more camera stuff and then slap on a hundred more to the price."
– zRudy_Jimmy
The Essentials Of Eating
"Grubhub/Uber eats/door dash, etc"
– MonkeyDDeclan
"And when you have small children at home, thus making you unable or unwilling (depending on the circumstance) to just run out and pick up the food yourself, you wind up using then FAR more often than you should."
– dkonigs
The Completely Necessary
"Health care."
– dangoins
"Insurance I mean, it's necessary, but still..."
– asianchopsticks__
"Women's hygiene products."
"It should be dirt cheap, if not free."
– Marmite_Badger
Hydration
"Water. Should never have to pay for it."
– mattekus
"Bottled water - obviously only where safe, clean drinking water is available from the tap."
– McStabbityStabStab
"Our tap water at our apartment tastes like dirt so we usually get a 24 pack and go through it in about 2 weeks. We always get the store brand, though. Never name brand."
– captainbuckybarnes
Fulfilling The Food Groups
"pre-sliced fruits and veggies at the store. The markup is insane on those things lol"
– -MACHO-MAN-
"In Tennessee a whole watermelon is $4.99. Also, 1/4 of a watermelon is $4.99."
– usedTP
"I hate myself a little every time I buy pre chopped veggies but damn it if they aren't worth it when my arthritis flares."
– thatspookybitch
Learn A Lot
"College education after associates."
– Cozycouchandtv
"University or college education"
– ThirdSpectator
Sadness
"The American Dream."
– Thundersiege_Tank
"happy endings"
– revpar35
Ouch. That's a harsh reality!
Keep reading...
Show less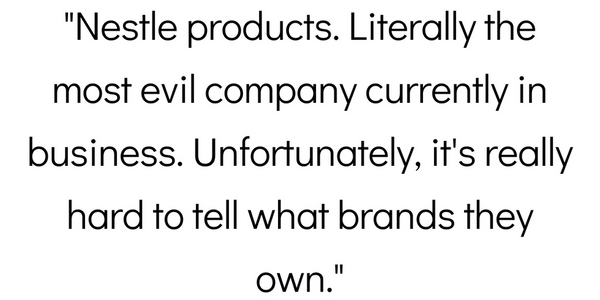 Fast fashion is terrible for the environment, one of the largest polluters of clean water globally because of its all too common use of cheap, toxic textile dyes.
It also places producers under more and more pressure to manufacture more and more clothes on masse–the people working in the factories that make this stuff are being paid a pittance, contributing to much of the wealth inequality in less developed nations.
Additionally, it's estimated that the textiles industry produces 1.2 billion tonnes of CO2 per year and that just two percent of all fast fashion emissions can be reduced through recycling. Ouch. Time to change habits, right?
People shared their thoughts on this and other topics after Redditor urmomsucked asked the online community:
"What should people seriously stop buying?"
"Pets..."
"Pets they can't take care of."

WonderfulShop888
I have known several people who got puppies, decided they couldn't handle them, and dumped them. It's rage-inducing.
"Nestle products."
"Nestle products. Literally the most evil company currently in business. Unfortunately it's really hard to tell what brands they own."
I_used_to_be_hip
Nestle is responsible for the deaths of babies in undeveloped nations. It's sick.
"Designer clothes..."
"Designer clothes and accessories with logos slapped all over them. It wastes your money and makes you look idiotic."
Botryoild2000
The funny thing is, the designer clothes/accessories with logos slapped all over them are typically the cheapest options from said designer.
"Simple syrup."
"Simple syrup. It's sugar water with an $8 price tag."
providentialchief
It's easy enough to make your own. Your iced tea will never be the same again.
"Cheap belts."
"Cheap belts. A quality leather belt will last you decades."
[deleted]
I have a few (quality leather belts, that is) and they've lasted for years and years. Can confirm.
"Cigarettes."
"Cigarettes. To anyone reading this, please just don't start even if it's out of curiosity. I'm 20 years deep into this and it's hell."
SeaSwimmer5386
Smoking is a brutal addiction to break. The Food and Drug Administration (FDA) recently proposed rules prohibiting menthol cigarettes and flavored cigars to stop young people from picking up the habit.
"Garment workers..."
"Fast fashion. Garment workers get paid s*it, the environment suffers and you look like everybody else on the street with no personality or sense of individualism."
SenoritaBrownRecluse
This should be up at the top. The environmental impact is terrible.
"Unnecessarily large vehicles..."
"Unnecessarily large vehicles, which they'll then inevitably complain cost too much to fill the gas tank."
[deleted]
Gas guzzlers need to go. It's far past time that they be phased out.
"Anything advertised..."
"Anything advertised on Instagram. It's a scam and those influencers are just making it look cheap AF."
megapintt
Or just avoid Instagram in general. That would solve a lot.
"New phones..."
"New phones when their current is just as good."
[deleted]
You've got that right. People buy a new one for the hell of it without even thinking about it.
It's pretty clear that many of us need to change our habits now. Our wallets will thank us later.
Have some suggestions of your own? Feel free to tell us more in the comments below!
Keep reading...
Show less
The COVID-19 pandemic brought about a lot of fear and uncertainty.
Our loved ones got sick, and some even passed, yet there was no end in sight. Everyone was forced to social distance, leading to a huge loss in human contact. Small businesses closed down, people lost their jobs, and children were forced into virtual school.
However, there were some bright spots as well.
Many people began to work from home, and having no place to go after work left most of us with more free time than we originally had. People took advantage of this time by trying to learn a new skill (I used YouTube videos to learn guitar), committing to something beneficial (I went back to school to finally get a degree), or focusing on mental and physical health.
Sometimes, the use of this free time also led to some purchases. After all, how can you learn guitar without first buying a guitar?
These purchases sometimes went to waste, however. While I did end up getting my degree, it didn't take me long to stop playing the guitar. Now it sits under my bed, dusty and out of tune.
Curious about what other pandemic-related purchases went to waste, Redditor Crazed_waffle_party asked:
"What did you buy during the pandemic that is now collecting dust?"
The Perfect Picture
"A DSLR. Always been intrigued and interested in photography, but never took the plunge to explore and begin learning. Bought this camera early pandemic and after the first couple of months, have barely used it. I just keep thinking… well, I'll get to learning eventually since I already have it"
– fallway
Working On Working Out
"Exercise equipment, specifically a neat little stationary bike unit that's designed to fit under a desk. Used it for 3 months then just never went back."
– vitaminglitch
"Two and a half months longer than most people."
– iaalaughlin
"I used to do package delivery and many people were ordering weight sets at the start of the pandemic. Most of these people were what seemed to be 50+ with no evidence of ever working out. I guarantee most of those are sitting in a pile in the garage untouched."
– jonsalas
Can't Compete On Your Own
"a chess set. i forgot for a moment i dont have any friends and dont like to play myself"
– Deleted User
Pasta Night
"My pasta maker/roller. Used it once, made a mess and now it sits proudly in the back of my pantry"
– ChefSandman
With Love In Every Stitch
"I bought yarn, knitting needles and crochet hooks with the intention to make a blanket. I started and thought that was too hard so I decided to make a scarf instead. I crocheted about a 12in rectangle and never picked it up again."
– 227743
New Uses For An Old Favorite
"A treadmill. I was motivated. Was."
– StraY_WolF
"At least they double as a place to hang clothing."
– feralturtles
"Mine collects dust but I use it almost everyday. When I want to watch Naruto, I just do it while walking."
– Slim01111
The Loneliness Accentuated
"trading cards and video games no one to play with"
"Oh and my exes engagement ring my biggest L here"
– stupidanswerquestion
What's That For?
"Stripper pole"
– Dangerous_Effort3355
"For self defense,right?"
– xXMeOwOXx
Some Assembly Required
"My friend bought bagpipes, couldn't even put it together and put it back in the box. That was 2020."
– Sco_Queen
Home, Sweet (and Dusty) Home
"My apartment. I still live there, but it's exceptionally efficient at collecting dust."
– Zoefschildpad
The Downsides Of Work From Home
"A webcam."
– Ghostdr1
"I wish mine was collecting dust. Most people in my office are still working remotely, so I have to keep doing a bunch of zoom meetings. There are few things I hate more than being on camera."
– mynameisbritton
Collecting Dust In A Good Way
"I got a Roomba. Just collects dust all day. Quite pleased with it actually."
– dino0509
An Inventive Solution
"I was cleaning out my bathroom and realized I somehow acquired 3 bottles of rubbing alcohol. I asked my husband why and how we ended up with these. He reminded me during the early days of the pandemic there was no hand sanitizer because people were hoarding it so he made a batch of diy rubbing alcohol sanitizer to get us through."
– Canonconstructor
That last one is a skill I'd like to learn! It certainly would have been more useful than picking up, then quitting, the guitar.
Things are looking up. Adults are headed back to their offices, kids are going back to school, and restaurants and stores are opening up again. Social distancing is no longer required, and we're settling into a new normal.
However, that doesn't mean there's no time to learn something new! If you bought something during the pandemic that's now gathering dust, consider picking it back up again. You never know!
Today, I'm a quitter. Tomorrow, I could be playing Aerosmith!
Want to "know" more?

Sign up for the Knowable newsletter here.

Never miss another big, odd, funny or heartbreaking moment again.
Keep reading...
Show less
There are certain things you should not be skimpy about when it comes time to buy them. For example: toiletries. Why in the world would you want to use somebody else's toothbrush? A used toothbrush, we should underscore.
You'd run away screaming if you saw a used one sitting on a shelf at Goodwill, wouldn't you? Of course you would. You would immediately go to the pharmacy and pick up a brand new one, like a smart person.
People shared their thoughts with us after Redditor Idkewokorsomthing asked the online community:
"What is the one thing you should always buy new?"
"Once it's been in an accident..."
"Bike helmets. Once it's been in an accident or even just dropped, the foam is compressed and won't protect you as much."
beetlereads
This is very true! Do not ever use a helmet that's already sustained an accident. It could be as bad as not wearing one at all.
"Fire chief in my town once said a ladder truck. He wouldn't ask anyone to climb a used ladder. A used tanker or ambulance maybe."
Ok-cantaloupe7160
Don't those things have maintenance and inspection protocols in place? I would certainly hope so.
"Hard drives and flash memory..."
"Any sort of computer storage."
"Hard drives and flash memory used in solid state drives and flash drives wears down over time. The more you read and write to it, the more it wears down. If you buy used, you don't know what that storage was used for, how often, or how heavily. It could last you years to come or die the next day."
Batcastle3
Considering the lifetime of SSDs, it's kinda okay. There is almost no way to break one, and the cell life time is good, and controllers help protecting them from wear leveling.
For HDDs though, buying used drives is a bad idea.
"It's one thing..."
"Fabric furniture. It's one thing to by your friends couch, but you have no idea what was going on with that sofa sitting in goodwill."
PMme
Bedbugs are terrifying. Trust me, you never want to deal with them.
"Though really..."
"Wicker furniture. Though really, you shouldn't buy that type of furniture at all. It's the perfect nesting space for bugs."
[deleted]
See?! What did I tell you?! Don't do it!
"You can't use them..."
"Oh, and baby car seats. You can't use them after a car accident and buying secondhand means you can't always verify that it hasn't been in one."
[deleted]
I would certainly hope that people aren't still using them after accidents. That's just asking for trouble.
"Once they've been..."
"Shoes, especially for kids. Once they've been worn in to conform with someone else's foot, you don't want your kids putting their growing feet in there to get reshaped."
i_know_tofu
Also... gross. Just gross.
Get your kids feet measured regularly and listen to your kids if they tell you that their shoes are too tight of they hurt.
"They're expensive..."
"Children's car seats. They're expensive but there's no guarantee what condition they are in second hand, particularly if they've been through an accident already."
[deleted]
Parents, take note! You'll definitely thank yourselves later.
"Climbing rope. You can't tell how many falls its had or how old it is, and it's literally your life line when you're rock climbing."
JudeoCrustacean
Very important! People die in climbing accidents each year – don't be one of them.
"It's actually not healthy..."
"Shoes. It's actually not healthy to walk in some other person's shoes. It has an impact on your whole body and can cause severe different pains in your body."
pulpriot
You don't want to have issues with your feet in later life! Again, you'll be thankful you listened to this advice.
Some other things I'd add off the top of my head: Mattresses, power supplies, oh, and... this should go without saying, but underwear,
Yes, underwear. The human race pains me.
Have some recommendations of your own? Tell us more in the comments below!
Want to "know" more?
Sign up for the Knowable newsletter here.
Never miss another big, odd, funny, or heartbreaking moment again.
Keep reading...
Show less
People really love to overspend their money.
Why is that?
I account for every nickel.

The line "it's just money" is also tossed about while someone is making a ridiculous buy.
I mean yes, have fun, treat yourself.

But pay attention before you toss it down the drain.
A savings account is a good thing. Not 10 iPhones.
Redditor caloriedeficit101 wanted to talk about all the ways we should be saving coin instead of throwing it away.
They asked:
"What in your opinion is the biggest waste of money?"
Let's see where people like to spend the most.
Useless Bits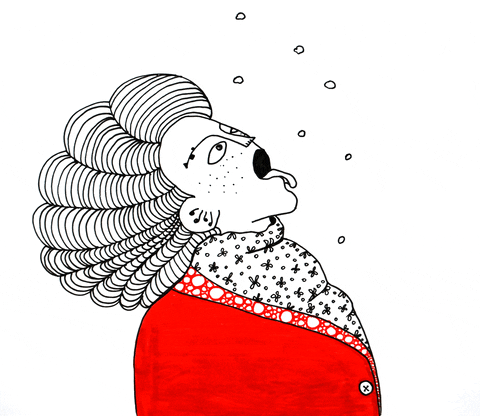 happy snow GIF by Masholand
Giphy
"Gold flake covered food."
TheShoot141
"Looks tacky. Has no nutritional value. No enhanced flavor. It's one of those "because you can" status symbols, but it's a stupid one."
buttgers
The Scam
"Ticketmaster's fees. F**k that company."
JuanPancake
"I worked in that industry - specifically a company who started with the goal to do the same thing without the fees. You learn very quickly that 'Ticketmaster's' fees are not actually Ticketmaster - Ticketmaster is happy to be the bad guy face for the venues and often the performers themselves simply wanting more money than the face value of a ticket costs."
"Promoters and venues are used to Ticketmaster being the bad guy and looking like it's getting all this crazy money, but it's really going to places you think are the good guy. Live events are a luxury item. Ticketmaster makes people think they are fair priced items and there's an evil gatekeeper."
conipto
Foot Love
"Name-brand shoes for toddlers and pre-schoolers. They're not gonna stay clean and they'll grow out of them faster than you think."
nollyson
"Brand name clothes for kids in general. I always shopped secondhand or target and old navy. They grow too fast and completely wreck everything, especially my son, the knees in his jeans only lasted like a month I swear."
katindra
Claims Death
"Unused gym memberships. Subscriptions to services I rarely (if ever) use. Insurance, when as soon as you make a claim, your premium increases."
Teacher-Investor
"The thing that gets me is when the claim is demonstrably not your fault but it still goes up. Like I'm sorry fate decided to f**k me with circumstances completely beyond my control, can you not f**k me for that too? Your literal sole purpose is to solve my financial issues during this not elevate them. I pay you to stop me from being messed with."
bob0979
Every Other Year?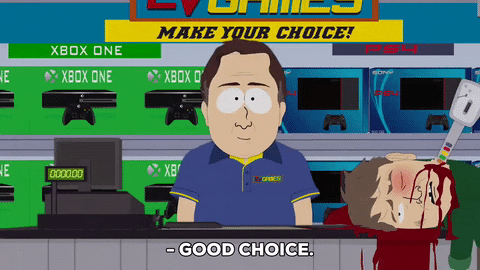 electronics GIF by South Park
Giphy
"Buying new electronics every year just because it's a new model."
Primary_Asparagus_58
This is so true. I'll say it again... we don't need every new IPhone. It's an updated camera!
Not soo rare...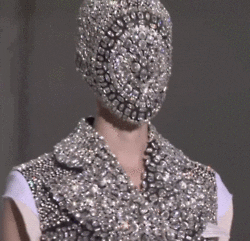 Fashion Style GIF
Giphy
"Diamonds because of all the artificial scarcity, I was told if anything buy precious stones. That's why if you look at royalty they always have rare or precious stones."
MarcoNoPollo
Bad Peak
"Often out of season fruits (like strawberries in the winter) are really expensive and taste like water."
qquackie
"I saw some Ontario greenhouse strawberries at Farm Boy for $6/lb and put them back, picked up some American strawberries for $4/lb and they're surprisingly tasty! Not peak summer tasty but definitely worth the $4."
mamoocando
Product Share
"Buying products from the Kardashians. Literally from any celeb."
Redittoranian
"Haven't tried Rare Beauty, but I swear by the Fenty foundation, all the other brand I tried made my face all sweaty and wet after some time. This one stays a while and leave my face soft. Cannot say about other Fenty products tho, but love the foundation."
Nyctangel
"I bought Lady Gaga branded Oreos once because I wanted the Oreos (though I am a fan of LG nonetheless) and I felt stupid handing them over to the person on the till."
cragglerock93
Picture It
"From what little I understand of it I'm going to say NFTs."
Daydreamer631
"At least with crypto, when you lose big all you do is lose your house. When you lose big with NFTs, you lose your house, and also 'own' a picture of a monkey forever to remind you that you're financially incompetent."
DanF**kingSchneider
"They may take my house, but they'll never be able to take away my NFT picture I took of my house."
nonnativetexan
Burn me Baby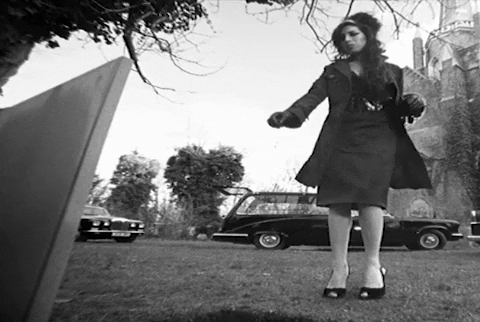 Back To Black Dirt GIF by Amy Winehouse
Giphy
"Funerals."
EatingUranium
"I told my hubby if I die before him find the cheapest box available, heck build it if they allow it, for my body. I'm getting cremated anyway! I said no fancy crap, just burn me and fulfill my wishes for my ashes. He agreed to the same. I don't wanna thousands spent on me when I'm alive and especially not when I'm dead. I don't care!"
dawny2scotland

Big Day
"Weddings. A family member will have spent over $60,000 on her wedding that is this summer. They don't even own a house. And 65% (after gifts from both parents) is credit card debt . If you have the money spend it on what you want but I just find it incredibly narcissistic to get yourself in so much debt because you need your 'big day.'"
lidder444
Smoked
"Cigarettes."
AimlessCreator
"This is only gonna make sense to ex-smokers or who people who never were. I quit between 2 and 3 years ago. I'm sure that this time it's for good. The trick is waiting for it to make you physically sick. I can smell a lit cigarette from like a block away now and it makes me so nauseous."
"I got extremely angry and stressed a few months ago and bought a pack on impulse, smoked one, and hated it. I think I'm in the clear now. But. There was a time in my life when I did still smoke, and that I was so broke that there were more than a few times where I had to choose between a pack of cigarettes or food. I would choose the cigarettes every time."
fokkoooff
Good Health
"The medical industry. Not the actual providers, all those middlemen, managers, CEOs, and companies (with all their shareholders)."
brushpickerjoe
"Absolutely criminal. I have a friend who used to be an EMT and was similarly paid; she works as an Amazon delivery driver now and makes more with the added bonus of less stress. Thank you for your service, but you all deserve a 10x raise. The US healthcare system needs to be burned and rebuilt from the ground up."
Lev0nia
Mealtime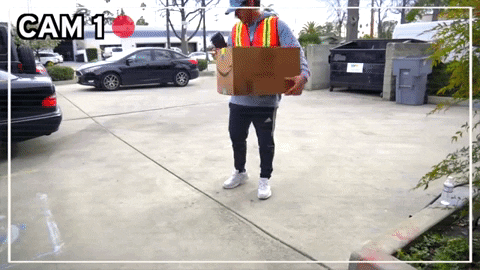 youtube lol GIF by Guava Juice
Giphy
"All the food delivery services. It's obscene how much more expensive it makes a meal."
chadwicke619
"I received a DoorDash gift card a few months ago. I can't bring myself to use it, the pricing is just insane. If I won't get in my car to go get the food then I just don't want it badly enough and can go without."
bumpercarbustier
Border Issues
"Invading a neighboring/foreign country. As we are seeing right now Russia is doing a marvelous job of creating so many financial problems for itself and its people in the very near future. Like Monday near future."
deejayhill
"Military conflicts just aren't economically viable anymore. Between electronic documentation and media and public opinion, and MAD, there's no way anyone can see going to war as a good long-term decision."
Red-7134
cheap, but not good...
"Not having money. Stick with me here:"
"When you need shoes, you buy cheap and they don't last. Fast food is convenient and cheap, but not good. You end up renting and can't build equity. Being financially unwell is a waste of money."
smack4u
"So much this. People who say that poor people are poor because they don't know how to manage finances or don't invest can suck a fart. Poverty is a vicious cycle. You can't invest in things that will improve your life long term because you need what little money you have to survive right now."
mascottaricotta
Air Pressure
"Paying to have nitrogen put in your tires. It's a total scam!"
VTX1800F
"Costco installed my tires, and they filled them with nitrogen for free. It definitely took a lower temperature to set off my car's TPMS, but it wasn't a huge difference, around 10 - 20 F. Useful if you live in a colder area (if it's free)."
NoBreakfast4061
Roll with it...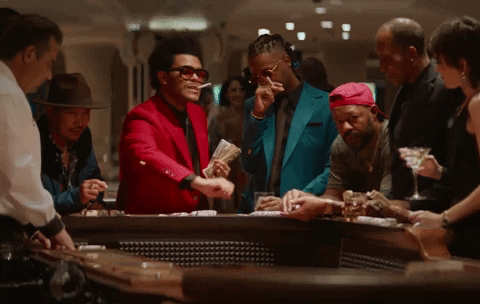 Dice Vegas GIF by The Weeknd
Giphy
"Spending money on games, had a friend who spent over $1000 on Genshin Impact… and he doesn't think he has a gambling addiction."
Rykona26
Entertainment Issues
"Cable."
Excellentbees
"It's not a waste if you watch a lot of sports."
"Most sports are still not on streaming services, and the illegal streams are usually pretty hit-or-miss as far as picture quality, and the possibility of them getting shut down in the middle of your game and needing to find another stream. There are non-traditional cable options, like YouTube TV, Sling, etc, but those are still basically cable. They're just over the internet and with more transparent pricing."
JMS1991
Walk Away
"Shoes for babies. It won't be walking for months why the fuck does that screaming pink blob need Jordans when it can't even hold it's own head up yet?"
REDDIT
"Baby shoes interfere with them learning to walk. They need to be able to use their toes to help balance. My son got a pair of baby shoes as a gift, but we sold them, unused. How do you like that, Hemingway? (Actually we donated them to a thrift store)."
CrabbyBlueberry
Save your coins. You don't need all the things.
Want to "know" more?
Sign up for the Knowable newsletter here.
Never miss another big, odd, funny or heartbreaking moment again.
Keep reading...
Show less