Most people love a good burger, and many, many American restaurants serve them, but not all burgers are created equal.
Super tall burgers that are hard to eat, way too much sauce (or only a tiny bit of sauce on the middle of the bun), soggy lettuce — there are lots of ways to ruin a burger.
Redditor TheKeyMaster365 asked:
"What Instantly Ruins A Burger For You?"
Bad Tomatoes
"Nothing kills a burger faster than a bad tomato"
- EccentricEngineer
"Tomato can be okay if you're eating it right now but tomato on it togo burger or sandwich almost always makes the bread soggy."
- sploittastic
"I don't object to the taste of tomato in a burger, but I despise the actual tomatoes themselves. They're too slippery, so they always end up squeezing out and, somehow, falling on anything except the plate."
- AmazingSpacePelican
"When the tomato has that hard area in the middle (the core I guess?). Gross."
- breadfan1988
Lack of Structural Integrity
"Poor construction. When it flies out the other end. Stick everything together with a blob of sauce."
- IAmStevie420
"Too much sauce can make the bun disintegrate and it becomes a soggy mess."
- caligaris_cabinet
"You've identified an important problem but I'm not sure about the effectiveness of the proposed solution"
- aspannerdarkly
Too Much Sauce
"I do enjoy sauces on a burger, but to a point. If I end up having to hold a soggy mess, I'm not going to enjoy the burger nearly as much."
"Also tall burgers. The two also go together to make an awful burger experience"
- krispyboiz
"If I have to wipe/clean my hands after every bite, it is an unpleasant experience."
- meatpipeline
"I hate it when the first bite launches a glob of sauce out the other end."
- Mataraiki
"I feel the same way and thought I was in the minority. If I pick up a burger, take a bite, and immediately need 4-5 napkins, it's not worth it."
- CrochetyNurse
Old Lettuce
"Watery old lettuce. One time I got a burger with terrible lettuce.. it tasted like it came straight out of a lake.. from then I avoid that place saying 'they have lake lettuce.'"
- heckpants
"Limp, watery, garbage lettuce ruins so many things. If you can't get quality lettuce, please leave it off! Restaurants sneak it on without putting it on the menu and you can't just take it off because the wateriness has already soaked into everything else."
- fraud_imposter
Hard-boiled Egg
"I once ordered a breakfast burger that was advertised as having, among other toppings, 'egg.' I imagine a nice fried egg or at least a scrambled egg patty of sorts. No, the monstrosity that came out had a quartered, hard-boiled egg on it. Just terrible - what self-respecting chef would serve that?"
- jokinglyserious1
"Filing this under 'things that feel illegal'"
- theonelittledid
"As someone in the industry, a breakfast lover, and a burger lover, this is honestly one of the most offensive things I've seen on reddit."
- Starscream5
Runaway Patty
"When the patty slips out the other side."
- F35LTNG
"This is a corollary to the massive height complaint. Make a burger wide, not tall, and it won't slip out."
- soulcaptain
"PSA: The toothpick on top of your burger is not for decoration, but they are a functional tool to prevent the contents to fall out."
- moxedana02
Humans Can't Unhinge Their Jaws
"Being too big to fit in your mouth. Pointless. Might as well just throw it all on a plate, and call it 'deconstructed burger'"
- gallows4p0werm0ds
"Yeah, make burgers wider not taller."
- PPLifter
"If I gotta unhinge my jaw like a snake to eat something, I'm not ordering it. It's incredibly annoying and a lot of work. A burger should be a hand held food. If I need a knife and fork, what's the point?"
- megaloduh
"I've had a few burgers in my time where I have actually just taken it apart and put it on my plate to slowly eat. It is frustrating."
- TL3490

Soggy Buns
"Wet untoasted bun"
- Ruminations0
"Nothing worse than taking a bite of a soggy bun. Also the reason why I don't like tomatoes in my burger"
- Pelagius_Hipbone
"Looking at you, Five Guys. $20 burger and it's not even toasted. They tell me it is, but why is it a soggy mess only a couple minutes after it was made?"
- Reddit
"Untoasted bread is acceptable, just a matter of choice. Now, a burger where bread is all soggy because there's tomato or wet lettuce touching it is almost a negligence by the person who made it."
- HYPERNOVA3_
Too Much Conversation
"People that want to talk while I'm eating a burger."
- BlowFrog303
"And then gets mad when you don't respond... Like can't you see I'm chewing?!.."
- IdkTheMeaningOfLife
"I have a mate who, whenever we go for a burger, all of a sudden feels the need to start asking me all these questions about my personal life as soon as I start eating:"
"'What your dad up to at the moment?'"
"'Have you been to your brother's house lately?'"
"'What sort of stuff has your mum been doing since she retired?'"
"'Is your brother still in touch with his ex?'"
"I'm one of those people who sort of gets into a zone while eating so firing a load of questions at me very much kills the 'vibe' I'm on!"
- thisishardcore_
My Wallet Hurts
"When they cost $20+"
- cuttingwoodisfun
"Yeah, I'm fine paying $20 if it's something good. Bison burger for $18? F*ck yeah! Even just something like local grass fed beef. F*ck yeah!"
- UnbrandedContent
"I went to a burger place by me once, got a burger, loaded fries, and one beer. It wasn't a sit down place, you order at the counter like it's fast food but they give you a number to take and they bring your food to the table."
"It was $40. There's a reason I only went once, and the burger was good but not $40 good."
- Old-Sor
"That does certainly make a burger, no matter how delicious, unappetizing 😵💫"
- TheKeyMaster365
Burgers Are Supposed To Be Boneless
"Bits of bone! I regularly bite down on these at Camino. I kept giving them the benefit of the doubt and tried again multiple times but I haven't been back in a while because of it."
- Reddit
"This a the real answer. A chunk of bone will ruin your trust in burgers for a very long time."
- HubertFiorentini
"Wow! This brought back some repressed trauma. I bit into a burger over 20 years ago, and it had a bone chip in it. Biting into that (not expecting it) caused my tooth to crack. That tooth later became impacted and lead to the worst pain I have ever felt in my life. That was the worst burger by a long shot."
- rejectedstone
Why Is There So Much Bread?
"A dry bun or too much bun."
- mazlux
"100% … Bun to meat to topping ratio is paramount."
- djdaddyb
"Brioche. Brioche is a terrible choice for a burger bun and I don't understand why everyone is using it these days. Brioche is basically bread make with low-protein flour and lots of eggs."
"Also known as: CAKE, just drier and without any of the chew and texture of a properly made bread roll. Brioche sucks ass and that trend needs to die."
- RockleyBob
Cheese Should Be Melty
"Unmelted cheese - imagine taking your first bite and everything is warm and fresh, then your teeth hit a f*cking ice block."
- miraclechu
"this is why I dislike cheeseburgers. I avoid cheese on mine. and people think I'm f*cking weird."
- Synner40
Unwanted Toppings
"Pickles when I asked for no pickles."
- FrumundaMabawls
"And you can't just pick em off. The whole fu*kin burger is contaminated if a pickle touches it."
- pyroboy101
"Same thing with mustard. No ... you can't just scrape it off."
- Beard_o_Bees
Making a good burger doesn't seem like it would be very hard, but there's a lot of ways things can go very wrong.
Now it's your turn. What absolutely ruins a burger for you? Let us know in the comments below.
While it's important to eat healthy, it's not uncommon to sometimes crave something greasy and fattening.
Since everything is good in moderation, it's not a bad thing to want a meal of burgers, fries, and a milkshake. However, it is important to find out where to get the best.
There are countless fast food restaurants in the world. There are about seven located two minutes from my house! That's why it's no surprise that everyone has a different opinion on which place is the best.
Redditors have differing opinions on what the "right answer" is, and they're ready to share.
It all started when Redditor the_idea_ asked:
"What is the BEST fast food restaurant?"
No Substitute
"I'm here as an ex manager of a Taco Bell to say the food is garbage. Nothing fresh whatsoever. But I'd still eat there every day if I could. Solid f*cking garbage. Lived off of those five layer burritos."
– N1lb0g001
"Nobody going to Taco Bell goes there because the food is good, or even because they want Mexican food. They're going because they want Taco Bell, and there is no substitute."
"I do well enough avoiding fast food aside from the occasional CFA breakfast sandwich, but when I do have a craving, it's for Taco Bell every time."
– duffman13jws
Quality Over All
"Worked at Wendy's and the food quality was surprisingly fresh. Salads were made to order and management was strict about food timers. All of the ground beef was delivered 3-4 times a week and never frozen. Would say their food quality makes them a favorite in my mind"
– RoombaRUs
"Honestly, that's such a glowing review."
"If an ex-employee of a fast food place speaks this highly of it, you know it's good."
"I learned the secrets of McDonald's 12 years ago and still have nightmares about the food safety I witnessed."
– JaydedGaming
​The Right Ingredients
"I worked at a wide variety of fast food restaurants about 15 years ago (Wendy's, Jack in the Box and Sonic) and honestly, Sonic was leagues ahead of the others. We used actual cream, not powdered dairy product in all ice cream/deserts. Onion rings were cut fresh in house and there was a real dedication to cleanliness and food safety. To this day Sonic is my go to fast food."
– Dendritic1
"Their commitment to a beverage is unmatched and I love that about them. I don't even need food, I have all my daily calories in this route 44 cherry limeade."
– PossumJenkinsSoles
It's All About The People
"I know this is kind of a non-answer but honestly the staff at any given restaurant can make or break the quality. I'm a fan of the Burger King near me because they train and treat their staff exceptionally well, and it shows in the quality of the food, but I've been to plenty of other locations that are just gross. So I'm sure there are cities where Wendy's or McDonalds are the best locally, and I'm sure that the reason for that is because of good management and happy employees."
– scojo12345
I'll Drive If I Have To
"As a Californian I feel obligated to say In N Out, but honestly I like Dairy Queen. I don't really see them here. Like at all. But they're in Oregon everywhere so close enough."
– KingOfTheLifeNewbs
"Dairy Queen has pretty solid burgers and aren't super expensive. And Blizzards are the best. I'd pick them over McD's and BK any day."
– ReflexImprov
Only One Coast
"How is In N Out this low on the list? I guess because it's regional?"
"It's the ONLY fast food that looks EXACTLY like the advertisement. It tastes amazing, and 2 double-doubles is like $11 - animal style, add chili's."
"The fries are trash though - complete garbage. Some people think otherwise, and it's ok to be wrong."
– Observationistic
"I looked up why In N Out never expanded. Apparently they only have west coast beef farms. Refused to freeze and ship to expand. Also they donate to all manners of non profits. In N Out for the win."
– NorCal130
Only One Answer
"Bojangles. No further questions at this time."
– OkActive448
"Mmmm. Bojangles biscuits. Nothing short of amazing."
– HangrySkeptic
That Sailor Man
"Popeyes"
– Much_Committee_9355
"Oh lawd... that chicken sandwich...so good."
– Goblue5891x2
"Their red bean and rice- yes please"
– Junior-Lie4342
​A Good Burger
"Goodburger"
– fruitpony
"Welcome to goodburger home of the goodburger! Can I take your order?"
– Mobile-Dragonfly5123
My Body Is No Temple Anymore
"five guys. cheeseburguer with mustard and hot sauce and all the coca cola you can down. it's artery poison but worth every bite"
– madkeepz
"Plus a small Cajun fry that includes 10% of a potato crop yield"
– jcrewjr
That's A Rave!
"Try Arby's sandwiches. The best."
– It_Could_Be_True
"i'm like 200 comments in before I found Arby's. Man, they deliver so much good stuff! i've been loving the spicy roast beef they have out right now."
"I just don't know any other restaurant where you can get a gyro, a reuban, or a french dip, and they all just slap. not to mention the sauces... totally underappreciated restaurant."
– HighlightFun8419
Behind These Castle Walls
"White castle. I'll fight you on this"
– Pleasant-Package-745
It's The Same In Every Country
"McDonald's is always there for you, it doesn't matter what city you're in."
– han7nah
"And definitely not the best food, but the most iconic. Both in flavor and smells.😌😌😌"
– PrincessHootHoot
All The Choices
"A place that a lot of people don't have, which is Cookout. Unbelievable amount of choices and sides. And some of the best milkshake flavors known to man(kind)"
– BaconFlavoredToast
"the first time i went to one the fact that i could order a corndog with a side of corndog made me lose it, we were all deliriously tired and that was hilarious"
– Melbuf
"I think the pricing sets it apart. Even if the food isn't great in a vacuum, knowing that I got a huge meal for less than 10$ makes it taste better"
– clout-trout
Hunger
"This thread gave me like a hundred different food cravings all at once"
– Beatrixkiddobangbang
Me too! I've got to go order some food now!
Did we leave any of your favorites off the list? Let us know in the comments below.
Healthy, well-balanced fare it is not, but there's no denying people across the globe love fast food.
Not all chains come even close to living up to their own hype though.
Redditor Dangerous_Language26 asked:
"What is the worst fast food chain?"
Everyone Out Pizzas The Hut
"The sad, sad decline of Pizza Hut."
"Back in the 80's and early 90's it used be the place where you had pizza parties."
"You read your books to get a free personal pan pizza."
"Then they started to cut corners."
"The tomato sauce tasted different, the crust was hard."
"It was greasy and it just drove people away."
"Compared that to Dominoes which was literally the lowest tier of pizza and Pizza Hut dominated them for years."

"Then Dominoes hired Patrick Doyle as their CEO in 2010."
"They ran all those ads on focus groups and how they were going to improve their customer service and change their recipe."
"It all worked and using tracking technology and GPS Dominoes went from the bottom of the barrel to the king of the hill.""
"Now Pizza Hut is at the bottom."- dresn231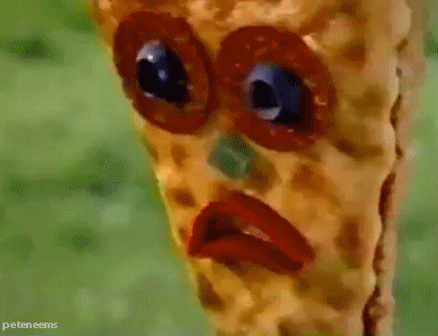 Giphy
Tim Would Be Appalled
"Tim Horton's - at least in the US."
"Their food is universally gross and overpriced."
"Their donuts are gas station quality at best."
"And the biggest most unforgivable sin is that for a chain that prides itself on coffee, they serve it in an atom-thin, hand-scalding cup through a drive-through window so, unless you have carpenter's callouses on your hand, you are assured to get first-degree burns."
"They use those cheap 1975 era coffee lids that you have to manually peel back, ensuring further skin damage as a splash of coffee will inevitably come out."

"Then finally you lift it to your lips, but with no other pinhole to regulate flow a geyser of 400-degree lava vaporizes the skin on your lips."
"You try to stuff your mouth with what you know is going to be an average-at-best donut just to have something to soak it up but that donut was cooked in a Cleveland warehouse that shares space with a Spirit of Halloween three days ago so it's just stale and bad and you can't decide if you want the burning coffee or the gross donut out of your mouth more."
"I've never felt like an entire chain hated its customers more than the masochists that visit Tim Horton's."- caffeinex2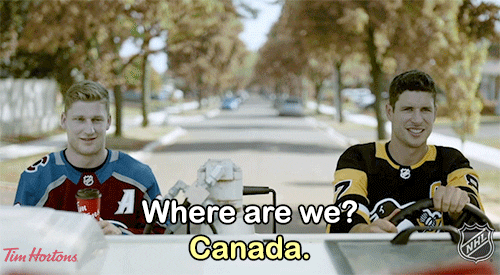 Giphy
"Tim Hortons gradually turned into complete sh*t after they were bought out."
"It's not even a Canadian company anymore."
"Their donuts have been garbage since they stopped baking them in store and their coffee isn't even good."
"Like you said all their food is gross."
"As a Canadian I've been boycotting them for quite some time. It's a shame because they used to be very good."-divine__love
Not Even Cheap Any More
"Gonna give a curveball answer: Subway"
"Since they dropped the $5 footlong model, they are are just overpriced and underwhelming subs."
"Go to Jersey Mikes, Firehouse, (good God come here, best subs for a chain IMO), Ike's Love and Sandwiches (if one is near you?), or some really good mom and pop deli shops."
"There nothing redeeming about their subs"- Flaux454
'Subway: It's Not McDonald's'"

- ExtraordinarySuccess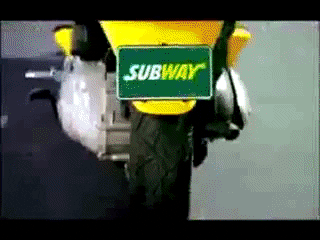 Giphy
Not Finger Lickin' Good
"KFC. Used to be my absolute favourite but when they changed the chips it started going downhill."
"Now they're just super slow at getting the food out, even when it's not that busy (at least all the ones where I live are)."- OrangesandLemons98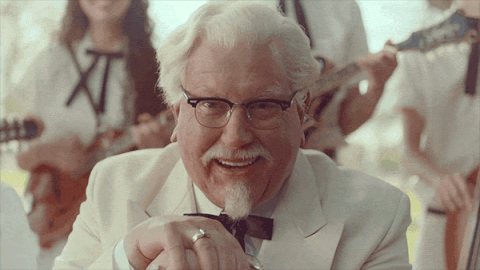 Giphy
Arby's Of The Past
"I was going to say Arby's, because about twenty years ago an Arby's franchise had all the charm of a crack house, but it feels like they've come around lately."
"Maybe new ownership, I don't know."- Playful-Opportunity5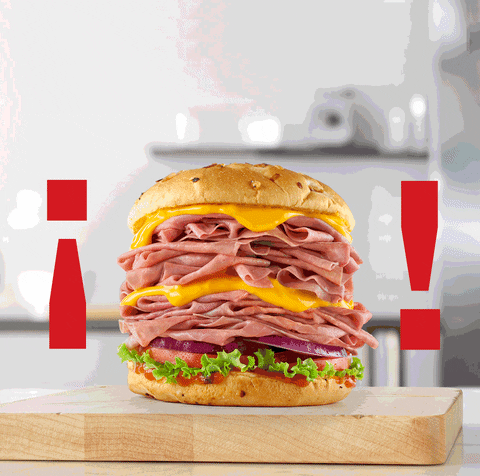 Giphy
Not The Queen Of Dairy
"My husband is a health inspector and he will without a doubt tell you it's Dairy Queen."- cassiecas88
Ice Cream Animation GIF by Jake
Giphy
King Of Burgers?
"I'm not sure about worst, but I don't understand how Burger King is still around."
"They just opened a new one about 2 miles from where I live."
"It's across the street from McDonald's and near a Subway."
"I never see anyone there.'
"Their dining room never seems to be open, there are never any cars in the parking lot."
"You drive by, and there will be 12 cars in the McDonald's parking lot and 5-6 cars in the drive through, and the BK is a ghost town."
"And many of them around here are like that."
"Nearest I can figure, they're all drug fronts."- pm1966
"Burger King."
"Do not need to explain."- True0Tech
"Burger King."
"Hands down."
"I've never once had a good experience at one, to include the taste of the food."
"Like you know its bad when even McDonalds is better."- Chris-P-Taco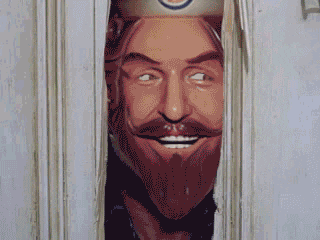 Giphy
No Time For Taco Time
"Taco Time."
"Not to be confused with Taco Time Northwest (which is a f**king delight ::chef's kiss::)."
" Regular Taco Time makes Taco Bell seem like fine dining and tastes like Satan's butthole."- reruning
Don't Stop For Their Wings
"Wingstop."
"My source, you ask?"
"I work there lmao."
"Chicken is sh*t quality and super small not to mention how awful all the stuff in the sauces are."
"Everybody is obsessed with the ranch despite it literally just being mayo/buttermilk/hidden valley ranch packets."
"AND the new sandwiches we just started are nasty and come out raw despite cooking them exactly how corporate told us."
"Not to mention everything is just stupid expensive."
"$1.69 for a tiny side of ranch at my store."- smallemochick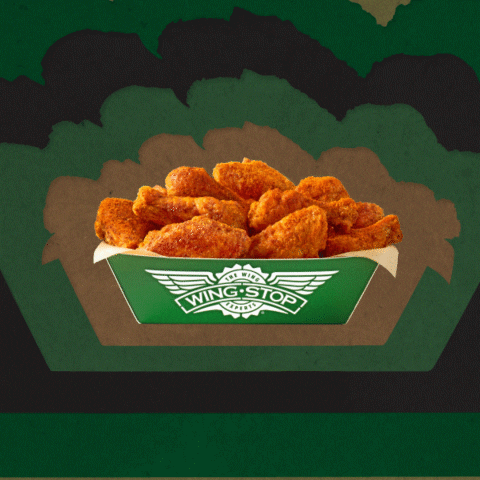 Giphy
Chipotle Sucks Now I Guess
"I gotta say Chipotle."
"Hear me out."
"When they first started showing up they were really good."
"Cilantro lime rice. Tasty barbacoa." Decent hot sauce."
"It was treat going there."
"It wasn't too expensive and enough food that you'd always be stuffed full after eating."
"What else could you want?"
"Qdoba showed up."
"It sucked."
"It was terrible compared to Chipotle."
"Not even competition."
"Then Qdoba got good."
"Chipotle panicked and decided the solution was to increase their prices, shrink the menu options, and change their recipes."
"Suddenly the rice was bland."
"The barbacoa was dry and tasteless."
"They added that terrible cheese sauce that is truly inedible."

"I mean parmesan? Really? "
"Not a lime in the store. Just dreadful. "
"Their speed of service became embarrassingly slow."
"I don't think I've been there since that Godawful cheese sauce."
"I want 2008 Chipotle back."
"I think that was peak Chipotle. I'd get lunch there by myself and stare bleakly out the window at the parking lot; thinking about hating my job and enjoying my food."- mostlygray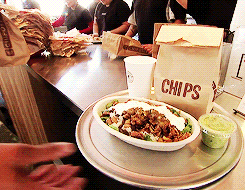 Giphy
Maybe Their Name Wasn't Meant To Be A Compliment?
"Whataburger."
"More like whatadisappointment."- DieselSwapEverything·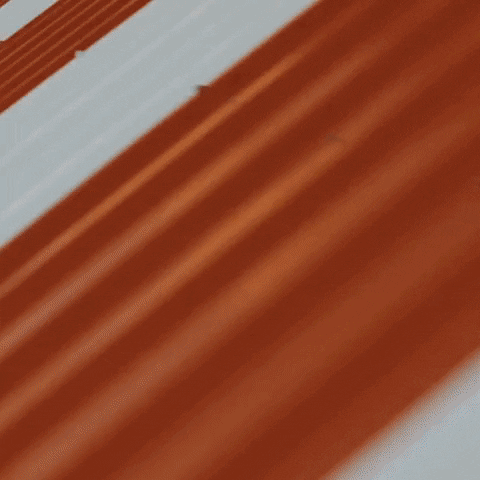 Wb Reaction GIF by Whataburger
Giphy
They Don't Deserve To Ring That Bell!
"I'm from South Africa."
"I visited the USA in January 2020, right before the pandemic started."
"I had always wanted to try Taco Bell after always hearing about it on TV and movies."
"So I found one in San Francisco, tried that taco that come with cheese in the middle of the soft taco shell, and I was incredibly disappointed."
"It just didn't taste very good, very greasy.:
"The other food I had there was okay, but Taco Bell was a major let down."- Cezkarma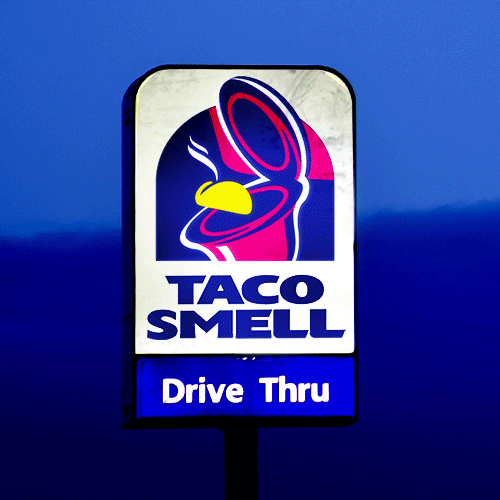 taco bell tacos GIF by Justin Gammon
Giphy
Are Any Of Them Good?
"All of em."- bl4ckpetunia
D For Disgusting?
"How has no one said Captain D's."- scorpio-mofo
More Like Pizza "No-WAY!"
"I'm not sure if anyone has heard about this place called 'Pizza Nova', but my god do they suck."
"Also there's this very unheard of chain called 'Fast Eddie's'."
"Sh*t is vomit inducing."- abstractdarkk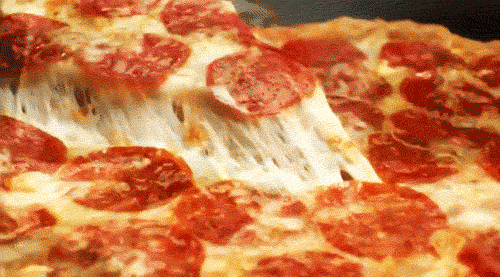 Rainbow Pizza GIF
Giphy
No One's "Lovin' It" Any More...
"McDonalds is the worst thing from America."- DickInYourMouth69
"McDonald's."
"Food has gotten very expensive and is usually stale and unfilling."- Mysterydumper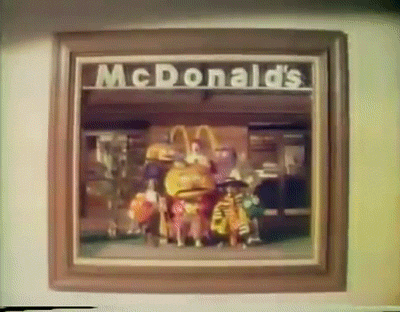 ronald mcdonald wink GIF
Giphy
Definitely Won't Come To Papa!

"Papa John's."
"The only pizza I have ever had that I threw out after one bite."
"Dominos is like homemade from Italy compared to that crap."- Ok-Asparagus-3296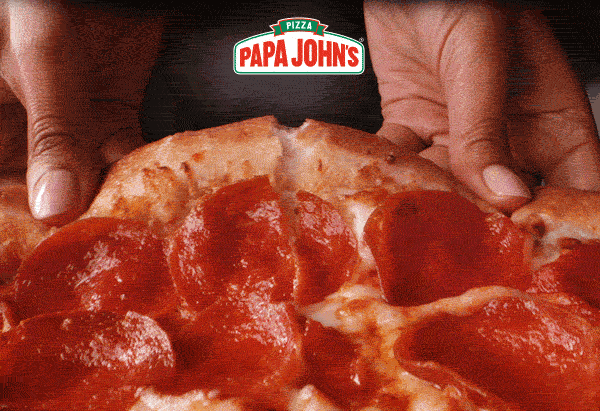 Hungry Food GIF by Papa John's
Giphy
Not all chains live up to their advertising, but quality can sometimes really depend on each individual location.
So go ahead and try that new place out, just don't be surprised if it kinda sucks.
And they say there's no such thing as a free lunch!
A group of Australian friends uploaded a video of themselves getting just that, though: They figured out how to trick a McDonald's self-service machine into giving them a free burger.
A video the friends uploaded to YouTube shows that they selected the $1 hamburger option from the menu and asked for 10 of them.
"We'll have ten of these and we'll customize them so we don't want a regular beef patty so that takes $1.10 off our order, off our dollar hamburger," said a voice behind the camera.
The group then added one regular hamburger to the order.
"10 pattyless burgers, one regular hamburger, oh we get our discounts, that's pretty good," the voice says.
Removing the the hamburger patty from each sandwich discounts $1.10 from each burger. Because the hamburgers themselves only cost $1, this gives them a 10 cents credit for each burger. Do this 10 times, and they get a $1 credit on their order.
The group's cameraman selects a $1 hamburger with the patty and adds that to his cart, a move that leaves him with one free burger.
The group shows off their bounty at the end of the video.
Free Food from Maccaswww.youtube.com
A genius move? Or too much work? It's certainly gotten people intrigued, that's for sure.
Ninja coulda ate free McDonald's forever BUT he HADDDDDD to go viral. Sometimes you just gotta stfu and take the wi… https://t.co/6dzXv6Wl2K

— MaliQue (@MaliQue) 1554781342.0
fallout: hacking skill https://t.co/kaay9Jrtd0

— EL (@EL) 1554781533.0
Now THAT'S McValue! Friends score a free McDonald's burger by tricking the self-serve computer using a little-known… https://t.co/5OIu85vO7N

— The Glove (@The Glove) 1554715086.0
Others were just bummed that this only works in Australia.

@TheSun I'll just buy a ticket to Australia so I can get a free burger then, you tw@s

— Lillybeck Rachel (@Lillybeck Rachel) 1554781843.0
Still others felt that McDonald's should pay them for the free QA they had just provided.

@mashable In the same way security experts should be consulted when they discover flaws, McD's should reward these… https://t.co/kBOYQ2Gu5s

— Ruby and Riesling (@Ruby and Riesling) 1554733989.0
Two legends https://t.co/Ys86xdCFIx

— Victor Muisyo (@Victor Muisyo) 1554731670.0
Sounds about right.


YouTube
Too late!


YouTube
They're lovin' it.

YouTube
So THAT's what it was all about.

YouTube
The future is now.
Cooking a really great meal doesn't have to be complicated. Sure, binge-watching Chopped has us all convinced we need vaccuum sealers, ice cream machines and an anti-griddle, but some of the best recipes in the world are actually just a few really good ingredients put together simply. Like guacamole! Yeah, you can get fancy on it but a classic recipe really only calls for avocado, tomato, onion, salt and lime juice. It's so simple that it's almost impossible to screw it up.
Almost.
One of the biggest downfalls of simple foods is how easy it can be to screw it up. Imagine picking up sugar instead of salt for that guac recipe. Now you've got an onion and avocado dessert paste that nobody wants. My mom has salted her coffee and sugared her eggs more times than I can count. And as a Puerto Rican, I can assure you messing up the rice might as well be the end of any meal. It won't matter how good anything else is.
One reddit user asked:
What is an easy way to f*ck up a simple meal?
Screwing up the rice was one of the first answers - so I feel pretty culinarily vindicated right now. Here's that answer, along with quite a few other kitchen horror stories. Long story short: check your labels, check your heat, read the directions and try to stay at least KIND OF sober. Cooking usually involves knives and fires, after all.