Everybody isn't going to like everything.

That's why putting up works on Broadway is such a gamble.
I understand everything can't be "Hamilton" or "Wicked," and those shows have detractors as well...
But Broadway is still the best.
Redditor Micahxfranco wanted to compare notes on some of the worst stories ever to hit a Broadway stage. They asked:
"What is the worst Broadway show you've ever seen? I just saw Diana the Musical and now I want to know if there's anything worse or equally as bad as that crap show."

Cats. Why is that still thing? And I'm sorry but Les Miz... too depressing.
Not so Pretty...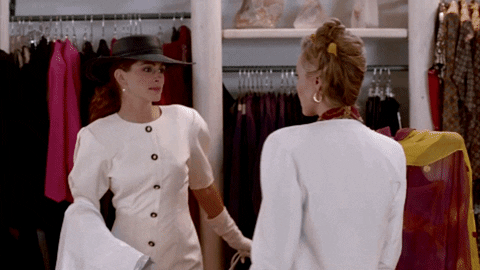 Julia Roberts Shopping GIF by SundanceTV
Giphy
"Worst is so hard to narrow down. Right now I'm going to say Pretty Woman or Charlie and the Chocolate Factory."
yabasicjanet
Bad Bullets
"Bullets over Broadway. Got discount tickets and still wanted my money back. Although close tie with Paramour. That show had a lot of potential was the writing was so messy it brought the whole thing down."
herbiepunchbuggy
"I also saw Bullets Over Broadway and consider it one of those 'certainly not the best I've seen, but far form the worst.'. I'm actually a little surprised by the level of hate it's getting in this thread!"
"I mean I'm certainly not going to defend it, and I basically remember nothing about it, but I feel it was more meh than godawful (for me personally the godawfuls are Dr Zhivago, Finian's Rainbow, and Dear Evan Hansen). One of the stars of Bullets Over Broadway, Nick Cordero, was a very early-on and really very tragic casualty to Covid."
FancyPigeonIsFancy
"threesome with conjoined twins"
"It might have been the theater being cramped and me being tired, but Side Show was not a good time for me. All I really remember is the opening song (which had some actual cool makeup) and the 'threesome with conjoined twins' sequence."
"Charlie and the Chocolate Factory was also pathetic, besides Christian Borle of course. Never getting over the set of the chocolate river being stuck inside a giant tiny glass cube instead of being an actual set."
hyperjengirl
No Shade but...
"Spider Man in previews. I was working it—handing out marketing surveys—so I got to slip into an empty seat once I was done taping all the surveys to seats. I felt sorry for anyone who paid for those seats. No shade to Reeve Carney or Patrick Page; they did what they could with horrendous material."
smol_lydia
Never Again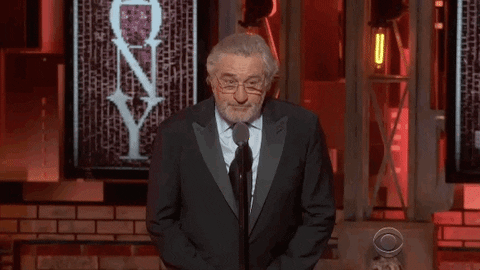 Robert De Niro Yes GIF by Tony Awards
Giphy
"A Bronx Tale made me rethink my love of theatre."
svtxcvnb
"Didn't love it, but in retrospect, I'm glad I had a chance to see Nick Cordero. He was great in it."
skymasterson2016
Thankfully I skipped all of those shows. I heard the same word of mouth.
WAR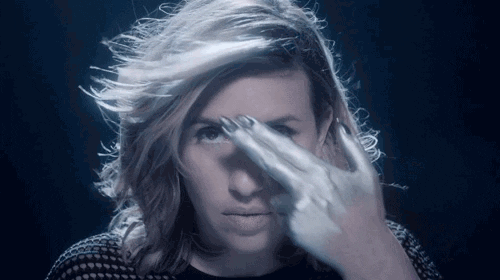 this is a war GIF by All Saints
Giphy
"War Paint. 100% the only show I've regretted paying to see."
IceCreamAttachment
Bad Jazz
"I had some friends visiting from Chicago, and I took them to see... Chicago with Christie Brinkley as Roxy Hart. IT WAS SO BAD. I mean Chicago isn't like Shakespeare or something, but the music is good and it's pretty unoffensive. This made me actively mad and embarrassed that this is what my friends saw on their first trip to Broadway!! I still feel so angry about it when I see Christie Brinkley on TV lol. She played Jerry's wife on Parks and Rec and it totally ruined the joke for me!!"
Mean-Responsibility4
"use your imagination."
"The Bye Bye Birdie revival with John Stamos and Gina Gershon. Man was that just jaw-droppingly bad on so many levels. Allie Trimm as Kim was the one good thing about it. But I just felt terrible for everyone else, including the audience."
"Charlie and the Chocolate Factory too - mostly just the massive letdown of what could've been a production spectacle for the ages, and instead was 'use your imagination.' I also really loathed Hand to God and could not figure out why people around me were laughing. I thought it was so stupid."
At_the_Roundhouse
And yet...
"'In My Life' was astonishing. I saw it with some other actor types in an almost empty theater and it beggars description, it was so terrible. And yet... There was a sweet moment where the characters were in a recording booth that actually worked. The show was idiotic, the plot was insane, none of the characters made any sense but there was still this one lovely moment. If was definitely the worst show I've ever seen, but even the worst show had one magical thing in it, which is kinda wonderful."
gideonsean
Oh Puppets
"I just saw Mrs. Doubtfire… I know it's still in previews, but the set almost fell down at one point. Everyone gasped. I just feel it would have been a better comedic play than a musical. But so far this season, that was my least favorite."
lgaudio1
"I just saw Mrs. Doubtfire too and I would like to beg Broadway to stop doing these movie to musical adaptations."
fairlyfocal
If Nothing...
"'If/Then' and then a pre-Broadway run of 'Roman Holiday.'"
BrilliantBluebird6
"I was looking for if/then. I saw it in DC before it went to Broadway and it wasn't until intermission that I understood sort of what was going on. I couldn't understand why scenes were basically being done twice. I was looking forward to a mini Rent reunion and was so disappointed."
blackknight1
Head West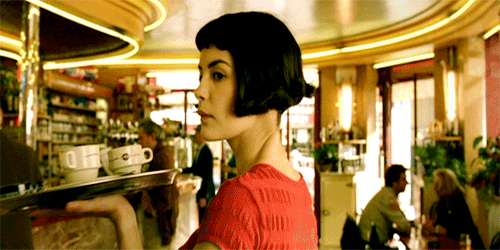 audrey tautou amelie breaks the 4th wall GIF by Maudit
Giphy
"The original Broadway 'Amélie.' However, the West End revival is one of my favorite shows of all time. Sadly it closed a few months ago."
euveginiadoubtfire
Huge disappointment...
"I tried to watch the new Pride and Prejudice musical during lockdown. I'm a huge Austen buff. But this was just… so ridiculously literal and explanatory… When the source material is so subtle! Austen never has to tell you that Lizzie is strong, smart and independent. You figure it out on your own."
"Here she literally starts by singing a number called « Headstrong » which is her going « Hi! I'm STRONG and refuse to conform to SOCIETAL NORMS ». It's like all the characters know they're in a show and feel the need to explain their personality to you instead of going about their lives. I couldn't watch past the first couple scenes. Huge disappointment."
Litchee
"your ticketed seat"
"Jimmy Buffet's Margaritaville I went with my mom on opening weekend and they had set malfunctions, stagehands literally running onto the stage while the actors were performing. The ushers were overly dogmatic about staying in 'your ticketed seat' even though the theater was a third full. It was quite the experience."
jimhoss
Please Die
"I know this show has it's defenders, but Love Never Dies is the only show that I've walked out of, it was so bad but also so boring? I also saw the tour of Aladdin a few years back and I low key hated it. However, I'm not really the target audience, so I don't mind (plus I got $20 seats)."
mneale324
Not Well Used
"I really wasn't a fan of the 2018 revival of Carousel. To give it the benefit of the doubt, I did see it while it was still in previews. But there were times where it felt I was watching a high school production. It had a fabulous cast that was not very well-utilized. The choreography was simply incredible, though."
oofouchmybones27
So Many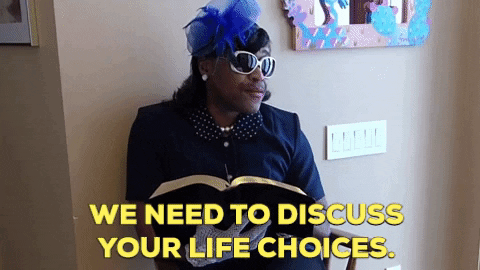 advice preach GIF by Robert E Blackmon
Giphy
"Toss up between West side story revival and first date. Gettin' the band back together was rough as well. But I actually thought the Diana revival was campy fun so different strokes for different folks I guess."
LightningLilac
Angst Issues
"This will probably stir up controversy, but I absolutely hated Be More Chill. George Salazar's song carried the whole damn show and was the only enjoyable part of it."
Sperberino_
"The only reason it's so popular is because it takes place in high school and somewhat mentions mental health. Angsty theater teens flock to that shit. I know I did. That's the only reason it's so highly rated."
CouselaBananaHammock
Well everything, everytime is not gonna be a hit. And more often than not we'll never understand why something was a hit.
But please keep supporting the theatre!!
Want to "know" more?
Sign up for the Knowable newsletter here.
Never miss another big, odd, funny or heartbreaking moment again.

Keep reading...
Show less
On Saturday, a good portion of Manhattan experienced a blackout at 6:47 p.m., with affected areas including "West 72nd Street on the north, West 30th Street on the south, the Hudson River on the west and 5th Avenue on the east," according to Con Edison.
Power was restored by midnight and Con Ed is still investing the cause of a transformer explosion that scared many tourists and New Yorkers.
Commuters were stuck underground in the darkness on subways and drivers above ground were left to their own devices with blinking traffic lights and scrambling pedestrians.
And although the lights were out in Times Square, with most shows being forced to cancel performances, Broadway did not exactly go dark.
Cast members from shows such as Waitress and Hadestown took to the streets and entertained ticket holders who were waiting for announcements on the status of the evening's performances.
The Best Musical winner of 2019, Hadestown, regrettably canceled the show and made their announcement on Twitter.
However, Tony winner André De Shields performed an impromptu performance with cast in tow outside the theater and riffed on the blackout by changing the lyrics to the show's opening number, "Road to Hell."

Hadestown cast member and Broadway Serves co-founder, Kimberly Marable, chronicled the rousing performance.
Leave it to New Yorkers to turn a momentary crisis into a positive and memorable experience.

Come From Away, which won the Tony for Best Musical in 2017, embraced the situation and also performed for patrons outside the stage door.
The show's star Chad Kimball led the cast singing "Welcome to the Rock."

The cast of Waitress served up a slice of joy with their acoustic set that included a rendition of "Lean on Me."

According to Playbill, the following shows were able to resume with their scheduled performances:
Beautiful: The Carole King Musical
Beetlejuice
Be More Chill
Broadway Bounty Hunter (Off-Broadway)
Burn This
Fiddler on the Roof (Off-Broadway)
But a vast majority of shows, including Tony winner Hamilton, were not as fortunate.
The cast from Ain't Too Proud sang out from the windows of their respective dressing rooms from inside the Imperial Theater.

One enthusiastic Twitter user captured the performance and misidentified the cast with that of Hamilton, who resides next door at the Richard Rogers Theater.

The largest crowd assembled outside Carnegie Hall, where the Millennial Choirs and Orchestra gave a performance after their canceled concert.
There were no deaths or injuries reported during the blackout that affected over 73,000 homes and businesses.
John McAvoy, chief executive of utility Con Edison said "it does not appear related to excessive load."

New York endured significant power outrages before, including one following Hurricane Sandy in 2012 and the Northeast blackout that lasted an entire day in 2003.
Ticket holders may have been inconvenienced for the time being with canceled shows, but they witnessed intimate and once-in-a-lifetime experiences with these impromptu performances.

New Yorkers know how to handle chaos in the city. And for that, they should take a bow.

Keep reading...
Show less
Ali Stroker's win for her role as Ado Annie in Oklahoma! at the 73rd annual Tony Awards was definitely a moment in history.
Stroker is the first actress who uses a wheelchair to win a Tony Award.
However, a major logistical snag in how she accepted her award puts the Tonys just left of breaking down the correct barriers.
"This award is for every kid who is watching tonight who has a disability, who has a limitation or a challenge, who has been waiting to see themselves represented in this arena — you are," said Stroker, accepting her award.
Ali Stroker Wins Best Featured Actress In A Musical At The 2019 Tony Awards youtu.be
While the poignance of this moment is not to be ignored, there was a major issue here: there was no ramp for Stroker to get on stage.
As such, later on in the program, when Oklahoma! won Best Revival Of A Musical, Stroker was not able to get up on stage with the rest of the company and accept the award.
Oklahoma! Wins Best Revival Of A Musical At The 2019 Tony Awards www.youtube.com
Many across social media are pointing out that this is a perfect example of ableism—discrimination against people with disabilities.
In order to get on stage to accept the award and also to join in her cast's performance of "Cain't Say No/Oklahoma!" Stroker was forced to wait in the wings and then be wheeled on stage.
But Stroker, in an interview with The New York Times, says it is not uncommon for theaters to have no accessibility options whatsoever for people with disabilities.
"I would ask theater owners and producers to really look into how they can begin to make the backstage accessible so that performers with disabilities can get around," she said.
As per The Huffington Post:
"The slap in the face Stroker received at the Tony Awards is a reminder that society still treats the needs — and civil rights — of people with disabilities as an afterthought."
The 2019 Tony Awards committee, the American Theatre Wing, Actor's Equity Association and all entities associated with the Tony Awards have yet to comment on the lack of a ramp for Stroker.
Hopefully the 2020 Awards will be much more well thought-out with equal access for all.
Keep reading...
Show less
It's time for a night at the theater.
You've bought your tickets, now grab your Playbill and head down to Broadway and catch the show.
Oh, did we say Playbill?
We meant Olaybill.
Olay has been producing musical advertisements for its products for about eight months.
y'all i'm so mad. the song in that Olay Daily Facials commercial is such a bop... give that writer a fast pass to Broadway fame

— Natalie Griffin (@Natalie Griffin) 1534865665.0
So when is this Olay commercial hitting broadway...? #ExtraAF #VMAs

— Amber Aversa (@Amber Aversa) 1534820555.0
Dang, we had a whole Broadway performance based on Olay face wash!?

— brittny pierre (@brittny pierre) 1534820363.0
Coming to #Broadway in 2020... @OlaySkin's #CantWaitToWashMyFace, #TheMusical! #olay #skincare #facewash… https://t.co/OdMayO1Jjc

— 🎭 willwaybway (@🎭 willwaybway) 1543287710.0
Last month there was Be Sensitive: An Ode To Skincare.

"Be Sensitive" The Musical: An Ode to Skincare | PureWow x Olay www.youtube.com
There was also Olay Is Home For The Holidays:
PureWow x Olay present the Holiday Musical: Have you heard about…? www.youtube.com
And of course, #FaceAnything:
#FaceAnything | Olay www.youtube.com
But really, this all started with a dream and The Daily Facial Musical.
The Daily Facial Musical | Olay www.youtube.com
But Olay had more potential than that, and they knew it.
What they came up with was a fifty minute, one act musical starring Kristolyn Lloyd, Ana Gasteyer, Hannah Rose, Alysha Umphress and Courtney Daniels.
Watch below:
The New Hilarious Musical about Skincare | Olay Goes to Broadway www.youtube.com
The musical ran at New World Stages in New York City for one night only on April 9th.
The show itself follows the journey of a twenty/thirtysomething woman named Steph who has seemingly lost her "glow."
As her friends try and lift her spirits, they twist the lid off an Olay Whips jar and enter the magical land of Glow, where Glinda The Good Wi-ahem-the "Skin Advisor" (played by Wicked alum Ana Gasteyer) meets her and begins the art of consultation with all of her friends.
The Olay Musical is so good! :) https://t.co/FaUkpXNZQ6

— Justina Lin (@Justina Lin) 1556505294.0
I just watched this cute and clever marketing tool for Okay and loved it! I also love SNL Alum Ana Gasteyer. What a… https://t.co/VFvIlgtidM

— Lynne Johnson (@Lynne Johnson) 1556801137.0
So I just watched the full 43 min Olay Musical....

— Dylan (@Dylan) 1556661764.0
Beyond excited to see the #RoadtoGlow musical with @OlaySkin #Olay #OlayLive #Skincare #OlayGlow #Broadway… https://t.co/SlweYvfHMo

— Elma Beganovich (@Elma Beganovich) 1555077596.0
I hope Ana Gasteyer was well paid for the Olay musical

— Joey Sims (@Joey Sims) 1554855355.0
If the amount of puns don't make you laugh, the almost satirical levels of product placement, complete with airhorn, will. Olay spared no expense with fully producing this show.
With every product that the skin advisor gives out, Steph is one step closer to finding her glow. Finally, by looking within, she is able to get her "glow" back.
Yaaas, girl!
I felt FOMO about the Skittles musical but now no one is talking about the Olay one and I'm actually going to that.… https://t.co/Z4aTZ8coIX

— Pronounced "Logan" (@Pronounced "Logan") 1554838204.0
Meet the Cast of #OlayLive! We are over-the-moon that @Cristalzheat is joining us on Broadway. Anyone else ❤️ Olay… https://t.co/TWzMLFvkq9

— OLAY (@OLAY) 1554555652.0
Sadly, the Olay musical seems to have been snubbed for Tony nominations this year.
Perhaps next season!
Keep reading...
Show less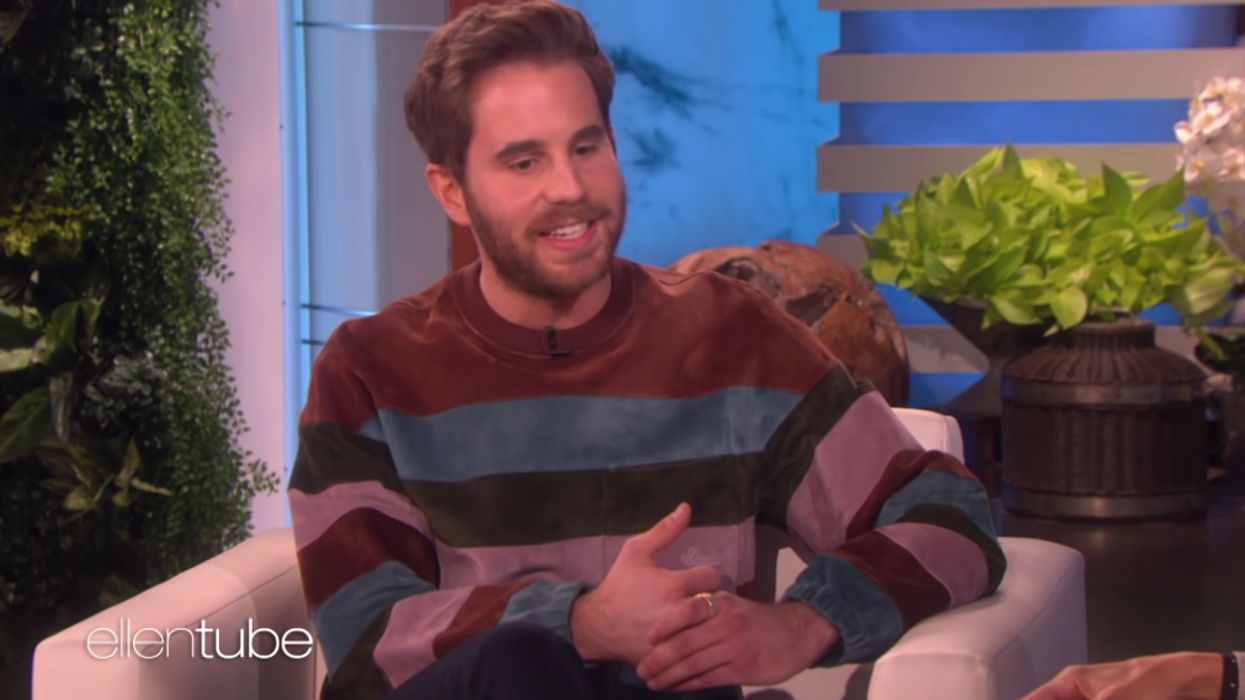 Coming out as a member of the LGBT+ community can go badly all too often. It can lead to relationship tension with friends and family, as well as potential harassment from others.
Sometimes, though, it goes remarkably well. Stories like Ben Platt's reassure people that it is possible to live as their authentic selves.
Ben, who is known for various theater roles, shared his story with Ellen DeGeneres, who also had a very public coming out.
Ben Platt On How Ellen Inspired Him to Be His Authentic Self www.youtube.com
Platt was appearing on the show to promote his new album, Sing To Me Instead.
The album is largely about relationships, and Ben talked about this being the first time he had been able to write openly and honestly about his sexuality.
Platt came out to friends and family at the age of 12, but was not out publicly until the video for "Ease My Mind," which shows him in the arms of a man.
He told Ellen that the reaction from the public has been "encouragingly innocuous."
He also told Ellen that her example inspired him and showed him that he could be himself, authentically.
"Hopefully we're past the time where it's gotta be this whole giant announcement, and it can just be a part of who you are and part of the work."
Fans on Twitter are loving this new side of Ben.
Several people latched onto the fact that he is currently single.
As more people in the public eye come out and decide to live as their true selves, it gets easier for the everyday person to do the same. Thank you to Ben and Ellen for being so publicly LGBT+, and setting an inspiring example for the rest of us.
Keep reading...
Show less