It's a terrible feeling when someone we love doesn't like who we're dating. But it's strange when their reasons make little to no sense, pointed out the "Am I the A**hole?" (AITA) subReddit. Redditor WeekendOriginal4876 was at her wit's end when her younger sister demanded that she break up with yet another boyfriend with little explanation […]
More
Love is hard work. The fairytales in film, tv, literature and music have been lying to us. There is no happily ever after. After the credits roll life happens and then the love story gets real. I'm being bitter and macabre. Love is also a very beautiful thing. But love is also deeply fragile and it doesn't take much to tarnish and destroy it.
We try to do the best we can but there is a lot more to be aware of. Love tends to be gone before we realize we could've saved it. So listen and maybe you'll save your fairytale.
Redditor u/EntrepreneurAlone118 wanted to discuss all the ways love can sour quickly or slowly, by asking:
What is 1 thing that absolutely kills relationship?
Want to "know" more? Never miss another big, odd, funny, or heartbreaking moment again. Sign up for the Knowable newsletter here.
Keep reading...
Show less
Sometimes love just ain't enough. That is more than just a fantastic 80's pop balled, its a life truth and mantra.
Love is tricky and the yearning for it, even trickier. We can put ourselves in some toxic situations just because we want to share our hearts with another.
That doesn't make us stupid, just human. But it is imperative to know when it's time to flee. Don't ignore the red flags. When you feel it in your gut, run for the hills. Don't make excuses.
Redditor u/MistaPwickles wanted to hear about the times people knew when it was right to make an exit in "love" by asking:
What made you straight up "nope" out of a relationship?
Want to "know" more? Never miss another big, odd, funny, or heartbreaking moment again. Sign up for the Knowable newsletter here.

Keep reading...
Show less
Often is the case that the people in our lives are here only for a season. Sometimes that season lasts a few weeks, a few months, or even years, but season's come to a close eventually.
For whatever reason that may be, it can hurt to lose a friend, and sometimes it's necessary to move on from the relationship. It's important to have healthy relationships with our friends.
Redditor RawChickenHouse asked:
"Why did you stop being friends with someone?"
It's a part of life that many of us share, so the people of Reddit told us what that moment was like to cut off that toxic friend.
​A choice between a friend or a fiancé.
"She told me I had to choose between my friendship with her and my relationship with my fiancé. So, I cut ties with her."
How could she put her in that position?
"I had a talk with my best friend about this once. I brought up how if I was forced by an SO to choose between my SO or my best friend I would choose my best friend. He asked what if he made me choose between him and an SO. I told him I would hope he came to me with more reasons other than 'them or me' ultimatums. Ultimatums with no discussions before or ridiculous reason such as 'I find them annoying' is not a good trait."
- ansteve1
Hit too close to home.
"A friend had multiple kids with multiple girls and abandoned them all. Coming from a "went out for a pack of smokes" father myself, it really killed me to watch him do that. I bailed after the 3rd one, think he's 5 or 6 deep now."
A tough realization.
"When I realized that I was the bad friend."
- Redditor
"I've done this too. It was hard, and I miss my friend a lot, but I think she's doing better now that I'm out of her life. I'm trying to better myself so that I don't become that person to someone again."
"Wow. That's very mature actually. I sort of feel the same way- I've had friendships where we ended up mutually bad for each other, like they were rude and it made me rude back and I was like this is unhealthy. I'm working on how to manage anger and express how I feel instead of getting mad."
Poor mental health get's in the way.
"Had a bad depression for a very long time and on one really bad day I fell out to some of them and it never was the same after that. I lost like 80 or 90% of my friends because of my depressions (mostly because I neglected them)."
"I'm doing a lot better now but I still struggle to keep the depression away and I don't always win. It's been 12 years since it started and I think it will be a life long struggle and sometimes I am afraid I will end up with no friends left, but I try to stay positive and be good to the friends I have left."
- fluff58
If you're reading this and thinking, "I feel this too," you're not alone.
"This. I'm in and out of depressive episodes currently with a mental health crisis that shook many last week. I lost many friends alongside of significant other. I'm in it for the long haul."
- hallidc
Friends that don't really seem to care probably aren't real friends.
"[He] kept rescheduling plans if something else came along. I was a backup for him to chill with when he had nothing better to do. Yeah, I don't need you in my life if you're not going to put forth effort to hang out."
"Keep you heads up kings/queens. Your good people (probably) and have made better friends along the way."
- AbunaiXD
Best Excuses For Late Assignments That Were Actually True | George Takei's Oh Myyy
"'I was a backup for him to chill with,' This was me majority of the time in 8th grade. Most people would rarely talk to me if there was anyone else around. Then when everyone's gone they act as if we're bros. One and a half years later, I'm the quiet kid. I'd still talk if the other person voluntarily talked first. Hope you have better friends now"
Red flags literally on display.
"She started dating this guy that, when I met him, had white supremacist tattoos, had a large Nazi SS on his motorcycle helmet and tank. She told me "Oh, he's harmless", but I couldn't vibe with that kind of person. She started going with him to parties and gatherings in rural compounds and in biker bars. He eventually ended up in jail for viciously assaulting her one night."
Hopefully some of these incidents can shed some light on your own situation. If you've ever had to let go of a toxic friend, you're definitely not alone and you deserve better.
"Want to "know" more? Never miss another big, odd, funny, or heartbreaking moment again. Sign up for the Knowable newsletter here."
Keep reading...
Show less
Options
I'm not a therapist, but my therapist straight face told me that "there are worse options than divorce".
Got divorced and it was the best thing that happened to me.
Choose for Us
One partner says they're seeking your services to help them determine if they want to stay together; the other partner says they're seeking your services to make it so they stay together.
Then it's about highlighting the points and allowing the person who is on the fence decide what they want, since the other person knows.
Edit: I am sorry to be reading about how many people experienced being the person who wanted to stay together when their partner was unsure. I hope that, whatever happened, you have found or are finding happiness again.
The Cousel
I saw a couple that was doing "retaliatory" cheating (and telling each other about it). When they got through their anger, they decided to call a truce and made peace. With their level of emotional maturity, I doubt it lasted. I don't know if I helped them or prolonged their suffering.
It was their decision to come to counselling, so I think it was the help they wanted.
Other clients realize what they really want is "divorce counselling". What's the best way to behave civilly and minimize damage to the kids while we go our separate ways?
They're Wrong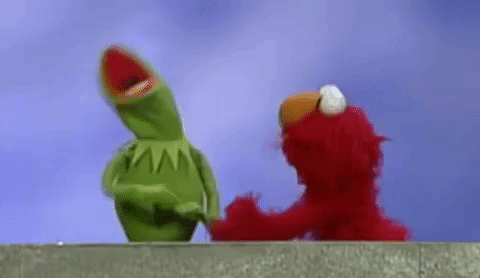 Argue Sesame Street GIF
Giphy
People who approach therapy with the idea that they must convince the therapist that they're right and their partner is wrong. Almost like they're complaining to a parent or boss to have them sort out the problems.
Remember When....
Relationship therapist here.
One of the biggest red flags I see when working with a new couple is when they've totally forgotten the good. Part of relationship therapy is reconnecting a couple with what they like about each other, what initially attracted them to each other, and what the positives are between them.
When people come in and they've been so unhappy for so long that they actually can't remember what it was like to be in love, or to even like each other, they're just about hopeless.
You don't have to be happy for therapy to work--but if you can't even reminisce about the good times, then the good times are probably over.
EDIT - This is clearly resonating with some folks, so I'd like to recommend a book. If you find yourself in this situation, check out "Hold Me Tight" by Dr. Sue Johnson. She gives some solid explanations of how people get into this cycle, as well as some suggestions on how to try and navigate it.
See One Another
When I see a couple in which one or both of the members are seeking to change something fundamental about the other person. We process where the need for the change comes from and the person with the issue evaluates whether it's a dealbreaker for them or not. We work on acceptance and tolerance of others. I also recommend my couples are also in individual therapy on their own.
Pleading the 5th....
I was in couples therapy. At the end of the first session, the therapist asked us to say one nice thing about each other. I went first, said something nice about him. Therapist asked him to say something, and he replied "My mother always told me if you can't say something nice, say nothing.
So I'll say nothing".
Felt so sorry for the therapist.
And yes, that's when I started planning my exit. I am now very happy in a new relationship and my "revenge" is to be living my beet life. Very happy now. :).
Lost Peace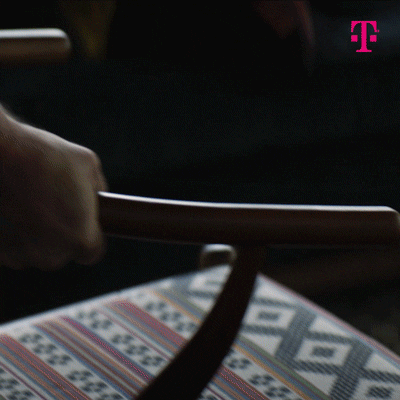 mad rainn wilson GIF by T-Mobile
Giphy
Contempt. When I experience true contempt from one in the relationship I know it is usually over. Look towards a peaceful ending at that point if possible.
The Fiancè
Not my client, but I had to watch as my own roommate dealt with her fiancè.
He was: A. controlling her (physically/activities/financials).
B. continuously dismissing her feelings/assessments/opinions (fiancè would revert to baby talk, speaking to roommate like she was an uneducated child, "daddy knows best" type of gaslighting garbage).
C. trying to hide his narcissistic tendencies behind his "good church boy" exterior.
This was all happening in my condo while she was waiting to move out and marry him. I usually tried to stay out of their issues, but one afternoon I softly encouraged her-- saying I agreed with her re: an argument I'd witnessed earlier in the day-- she came back that night after the fiancè convinced her that." I was jealous and was trying to break them up so I could have him..."
She barely talked to me again until she moved out. Sadly they did get married, have 2 kids, and she's a completely isolated stay at home mom. I don't even want to imagine what it's like for her at home.
Mean It...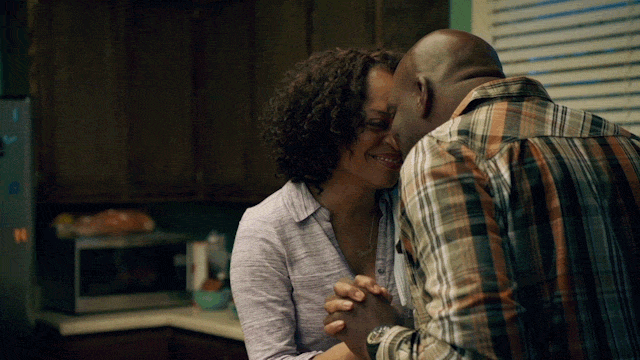 ava duvernay couple GIF by OWN: Oprah Winfrey Network
Giphy
It's very easy to work out when one person knowingly prioritises their own wants and needs over their partners. Relationships like this are often doomed because the person simply doesn't care enough to make any meaningful change.
Want to "know" more? Never miss another big, odd, funny, or heartbreaking moment again. Sign up for the Knowable newsletter here.

Keep reading...
Show less