As Valentine's Day approaches, we're going to be inundated with signs that tell us love is in the air.
Why is love elusive for so many of us?
Or is it perhaps right in front of us as we've seen in so many films and TV shows?
Redditor SpeedyMammoth wanted to discuss why love has been kept from so many, so they asked:
"What's stopping you from being with the person you love?"
Sometimes... it's just not meant to be.
One Sided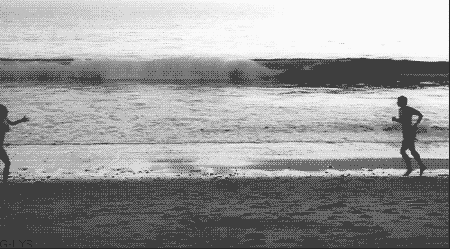 Love Me Do Not Want GIF by MOODMAN
Giphy
"The feelings are not mutual."
MrTumnus__
"Same. Been 5 years. Hurts much less but a lingering pain is always there. Especially since I've not been able to find love since."
NouveauQubecois
Happy 4 U
"Thought I met my soulmate actually. We met in college and were friends for three years. Always thought he might have a crush on me but he was in a really bad relationship and I would have never gotten involved. Then they broke up, we started hanging out more and things just felt right."
"When we did start dating, it was incredible! No relationship is perfect but I'd never been so happy and in love. First time a man has looked me in the eyes and said 'I can't wait to marry you' and honestly I still think about that some times. Anyways, he cheated on me with his ex, got back with her and then they broke up after a week or so."
"A couple of his friends left him because he just changed into a really shi**y guy and I'm actually still friends with some of them myself. Now he's doing what he loves and I'm happy for him! I just wish things had worked out, almost two years later and I'm still struggling not to think of him every day. I really hope I can get over him and find my own happiness again."
sadsporkyy
Closed
"She wanted us to be open. I wanted us to be exclusive. I was deeply in love with her and I really miss her. I ended up breaking up with her. Aside from that one incompatibility, I think we were a near-perfect fit. We had a wonderful relationship and it ended amicably, but it's really hard to let go of someone you genuinely love when your relationship didn't really have any problems. It took all the willpower I had to go through with it, and it was very painful."
CaptainTripper
Life pro tip...
"She's with someone else."
MrOuija313
"We're both with someone else and there are kids in the picture."
"Life pro tip: the person you are the most compatible with in your teens or twenties is not necessarily someone you will always be compatible with as you get older, especially once you both realize what it means to take care of kids all day every day."
persistentporpoise
Gone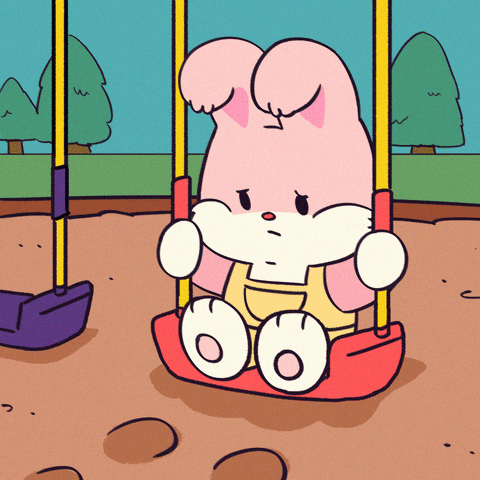 Sad Rabbit GIF by Muffin & Nuts
Giphy
"She died."
OrigamiApple
"Me too bro. Sorry for your loss. Sorry for all our losses."
Ba_Dum_Ba_Dum
"Same. I've tried again over the years. It's not the same. I'm sorry for your loss."
exactoctopus
Loss is always the one of the number one reasons.
Taylor Knows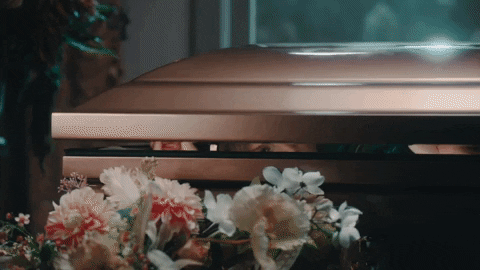 Looking Around Music Video GIF by Taylor Swift
Giphy
"Me. I am the problem."
hiyesgood
"I have a lot of trauma to deal with and I'm still trying to figure out who I am as a person. I didn't think it was fair for him to ride along until I get to a point where I was mentally healthy. Could be months. Could be years. Thankfully I've been in therapy for 8 months now while changing my lifestyle. I don't expect him to wait for me so I do my best to not reach out."
hiyesgood
In Time
"Bad timing. But we always find one another. Hopefully we get together before I'm too old to enjoy it."
moffettusprime
"Exactly this. She was my first and we were too young. It never worked out for us because of bad timing. Somehow I will always have this lingering hope that we will end up together. Even though I recently met a girl I am crazy in love with and this feeling has pretty much disappeared to the background."
GreenLurch
Issues
"She doesn't want to be with me. Part of it is her trauma, part of it is my trauma. Our traumas don't play well together. Her instinct is to avoid intimacy, my instinct is to seek it out. Really shi**y. I already have clinical depression, loneliness, and insomnia. What's your reasoning for breaking up? She's got an avoidant attachment style so when we got too intimate, she would pull away. I sought reassurance, got too needy, and pushed her away."
SomeDudeinCO3
What's to Be...
"Some people aren't meant to be loved, but you can't help it if you fall in love with them."
ForwardMountain2808
"You absolutely can help it if you fall in love with someone not 'meant to be loved.'"
"Boundaries, confidence, and self-respect will help you fall out of love with anyone that doesn't want to be with you."
"Have a cry. Hit the bottle for a weekend. Then compose yourself and saddle the F up. There's a whole world of people out there - good people - and you get one chance at this spinning rock."
"Don't you rob the world of your love and don't rob yourself of the experience of receiving love just because it didn't happen with the person you thought it should."
HamburgerJames
Be Strong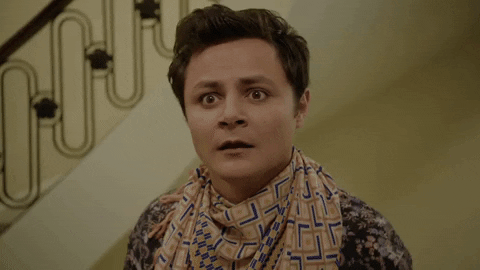 Screaming Season 4 GIF by Broad City
Giphy
"Fear of rejection, I don't know if she is even willing to have ANY relationship at all."
Meme_Lord_E
Love is a battlefield, as they say, so keep your armor and wits about you when you fall... and maybe you'll be caught off guard in the best of ways.
Keep reading...
Show less
A breakup is never a decision to be taken lightly.
And be it amicable or not, ending a relationship will always come with hurt, anger, and tears.
In some cases though, it becomes abundantly clear that staying in this relationship isn't a good idea, particularly if it's for health or safety reasons.
In other cases, however, it might take some reflection, as you might feel as if something about your relationship isn't working, but can't exactly figure out what it is.
Until, without any warning, it becomes clear as day.
Redditor __yellowflash__ was curious to hear the real reasons people chose to end their relationships, leading them to ask:
"Why did you break up with your ex?"
Never Actually In Love

"We woke up one cold Sunday morning in February and she told me she didn't love me any more and wanted me to leave."
"We started dating in high school and were in our 13th year of marriage in a 21-year relationship."
"I did not see it coming."
"I left, she abandoned our two sons to me and started a whole new life with some guy from the US she met while playing Age of Empires."
"I was devastated for a long while."
"Eventually I healed, and remarried."
"I thought I was in love in my first marriage, but I now know real love with my second wife."
"If I had to suffer all that again just to be with my wife, I would do it in a heartbeat."- MooseJawMinion
A Matter Of Priorities
"I found out she was talking to a guy listed as a woman in her contacts."
"Then when I took her back I had to go to the ER and let her know."
"She instead went out to dinner with her friends."
"I sat there for 3 hours freaked out all alone."
"I realized I can't be with a person that won't be by my side when I seriously needed it."- Turbogato
Infidelity And Manipulation

"He told me that cheating runs in his family and that he wouldn't be surprised if he cheated on me."
"Also tried guilt-tripping me into staying with him because 'I'm the only thing keeping him alive'."
"We've been broken up for a year now and he's still very much alive."- bear21-21
Lack Of Quid Pro Quo

"I had supported him through years of drug abuse."
"I then ended up in a bad place and became an alcoholic."
"When he found out he said ''I don't wanna be with an alcoholic'."
"That just showed me who he truly is."
"Gladly, I am sober today."- ZaraAqua
Difference Of Opinion
"We wanted different things in life."
"You can meet the most amazing person, have the best everything but if you want different things."- Hagtzel
Where To Even Begin?
"In college, I was dating Melissa for about 9 months."
"She was very naive and somewhat sheltered."
"All of this happened within about a week."
"Maybe a week and a half, but I don't remember a weekend happening in between any of these events."
"I came home from class to see that she had a new computer."
"But it looked very similar to the computers I saw in the computer lab I went to."
"I asked her about it and turns out she simply walked into the lab and took a computer."
"I was beginning to think that maybe she didn't know that was wrong but then she asked me how she can make the computer 'untraceable' and to wipe the drive."
"I refused and we got into an argument about it."
"The next morning her boss is calling her repeatedly but she's not answering."
"Finally, the boss leaves a message on the answering machine firing her, basically."
"My gf didn't care because she wanted to sleep in."
"She said she'd help pay rent with a student loan she got."
"She showed me the papers and the interest rate was insanely high for a $20k loan."
"I was beginning to think she was insane or something."
"The next day I come home from work to see that my car was parked in a different parking spot."
"When I asked if she borrowed my car, she didn't have one, she said no."
"I knew she was lying cause even my seat was repositioned and everything."
"So, the fact that she lied made me suspicious and so I kept asking, and she kept denying."
"It was really weird."
"So, I was starting to think that she needed to move out and I needed to break up with her."
"Then while I was at work (an office job), her Dad shows up and asks where his daughter was."
"Caused this big scene and everything."
"Turns out that when she moved in with me a couple of months before she never told her parents and basically 'ran away'."
"Packed all her clothes in the middle of the night and took off, cut off all contact. I had no idea. "
"The father hired a PI to help track her, and apparently this dude figured it out and was scoping my place out for a couple of weeks."
"The Dad showed me photos of me and her coming out of my apartment and at different places and stuff. "
"It was like a detective movie, it was so cliché."
"Then her dad asks why she went to the hospital a couple of days before, and I was like what are you talking about?"
"And it turns out that the day she borrowed my car she went to the hospital, like the ER."
"She stayed there a few hours in a bed sick with something and forged some docs and put her parents phone number as a contact."
"She then walked out."
"The hospital ended up calling her parents asking about the false info or something and her parents panicked."
"Anyway, I told her dad that I was going to kick her out of my apartment anyway cause she lost her job."
"And then he tells me that she put his SS# and info in the w2 for her job and he was getting her paychecks in the mail with wrong info filled out."
"I don't know why she did that, and if she wasn't getting money then where was she getting money to help pay the bills and rent?"
"So, I kicked her out that night and her dad picked her up, and that was the last I talked to her."
"The strangest relationship ever."- watabby
Enough Said
"She threatened to kill my dog after slapping me because I confronted her about her cheating."- soggyPretze1
Lies...
"Because suddenly 5 years into what I thought was a normal happy relationship, I stumbled across pictures of her f*cking her coworker in our bed while I was out working."- Skwerilleee
Constant Denial
"She didn't have her sh*t together and refused to get it together, because it was easier to just fall back on me for everything or just outright not do things at all and let , what I consider to be, really important stuff slide into neglect."
"She drinks way too much and doesn't see it as a problem."
"She was ultimately just childish and wanted child-like things out of life."- smalldog_
...Find Out What It Means To Me...

"Because she had absolute zero respect for everybody including me."- Owlcifer
She Just Didn't Want To Be There...
'Found out she was f*cking another dude after we went to marriage counseling, like right after the meeting."
"Yeah, I was trying to mend things, but there's no coming back from that."- Gr8NonSequitur
While I was at work...
"She started f*cking one of my friends while i was at work."
"I worked 2 full time jobs to put her through college and pay the bills."
"Her last year of college she decided she wanted to be faithful after who knows how long."
"She tried to break it off with my friend and he got mad."
"That led to my phone blowing up, while i was at my second job, with photos of things i didn't care to see."
"She actually had the audacity to say i worked too much and never gave her attention that's what led to the whole thing."
"Yes it's my fault I was a diesel mechanic by day and a press operator at night."
"I loved working 90 hours a week to pay for a teaching degree and put a roof over your head since I was never there."
"That isn't the bad part though, it was that i was the only one who didn't know."
"Everyone in our circle of friends knew it was going on, even her family knew it was going on, and no one said sh*t to me."
"I thought i was tight with her dad and brothers."
"We hunted, i fixed all their vehicles when they broke, worked with her brother etc."
"That sucked worse than the actual cheating because its like every day you find out someone you trusted cannot be trusted anymore."
"Then eventually it's just you and the dog and your extremely bitter and drunk all the time."
"Ended up quitting my jobs, living in the back of my truck with the dog for a while just traveling and in general f**kin off, then moving back home and going through AA."
"My old high school flame and I hooked back up, got engaged, bought a house, and I'm over 6 years sober, so things ain't so bad now."- -SSHORSEYY-
Neil Sedaka knew what he was saying when he wrote "breaking up is hard to do".
For be it acrimonious or amicable, unpleasant truths about a relationship that isn't working, and many never work, will come to the forefront.
The small comfort people who go through devastating break-ups can take, however, is that if there is a reason as clear as day why you chose to break up, you can rest assured your decision was the right one.
Keep reading...
Show less
It can be really easy to develop a crush. That's because they usually happen before you really know the person you have a crush on.
Sometimes, when you really get to know the person you have a crush on, you find yourself falling in love with that person.
When I found out my first crush loved Harry Potter just as much as I did, I decided he was the boy I was going to marry.
Of course, since I was in second grade, things didn't exactly work out between us, but I digress.
However, other times, getting to know the person you're crushing on leads to a piece of information that makes you instantly lose interest.
Redditors have plenty of experience with that and are ready to share.
It all started when Redditor wcypierre asked:
"What did your crush do that absolutely killed your interest?"
Can I Have Him?
"She asked if things didn't work out, if I would mind if she went out with my roommate. I said I couldn't possibly do that to him and left."
– Medicmike43
"Quick, we're gonna need an ambulance for this burn."
– LuqmanLSG
Pay Me For My Time
"This was in college, we were acquaintances and had a few classes together. He was cute, funny, and I totally had a crush on him. He asked me out to dinner and a movie. At the restaurant he ordered the most expensive things on the menu. Apps, drinks, lobster, and even dessert. When the bill came he said "You got this, right?" I was so embarrassed I paid. Then I said I'd skip the movie because I wasn't feeling well and he asked me to give him $20 for gas and for wasting his time. I didn't and just left. Ugh!! After that he couldn't seem to understand why I didn't want to go out with him again."
– nancesans
Something Wrong With Her
"I was giving her a place to sleep when she was feuding with her mother. After weeks of picking up after her, I dared to complain. She had a screaming fit, packed up her crap and left. I was glad to be rid of her, until later it got around to me that she was telling people on FB that I kicked her out for refusing to give me oral sex. There is a lot I can forgive, but that was the first time I had ever had anyone just straight up make stuff up about me. F*ck you, A."
– PiercedGeek
Just Awful!
"Her: Why are you leaving a tip?"
"Me: Because...the service was really good?"
"Her: But she's fat."
– TheKoreanMango
"I nearly downvoted that because it's so egregious."
– insertcaffeine
He Was A Criminal!
"Bragged about drinking and driving. He told me that he and his friends have a "nothing under 100" club, where they drink and then drive on the interstate going 100+ mph and have to send a full-length snapchat video of the speedometer to each other."
"Two of my friends had been killed by a drunk driver 3 months prior."
– sarah_the_intern
"If someone told me they did that I would report them to the police and maybe slash their tires"
– drizzitdude
Happiest Place On Earth?
"We went to disneyland - where I had an annual pass - with my friends and family for an event called "Dapper Day" where you dress up in "dapper"clothing so everything looks very old timey. I had done it for years with my friends and he wanted to come, and my mom and siblings were going for the first time too. I was really excited as it was the first time he had ever met my family."
"Well, we went on one ride with my family and my friends and then he said "do you want to go on a ride just me and you?" I thought we'd come back and spend the rest of the day with them but as soon as we were out of earshot he was complaining about my family and how weird it was that they were there and he wanted to do disney with just me. But he had known they were coming so I was confused. Then we went on one more ride and he started complaining about how hot it was, how tired he was, and before lunch he wanted to go home. I was super upset but didn't want him leaving on his own so I just went with him."
"But on the way home I wished I had just let him leave and I could have stayed with all the people I loved. It was the first time in years my sister and my mom had been to Disney and I didn't know it then but it was the last time I got to go with my brothers before they grew up (and now they hate me)."
"He was just some dude I dated. Not a boyfriend or anything that lasted very long. I'm still so mad at myself for letting him ruin my day. But yeah, it absolutely killed anything I felt for him and we broke up a few days later."
– the-willow-witch
Yikes
"I'm Black, she's Black, our crush was mutual. Then she found out that I was once in a relationship with a White woman. She then jumped down a rabbit's hole of my "betrayal" of the Black family, and some other nonsense of my trauma of self hatred. Never been turned off by anything faster than that."
– SIMCARUS
"That reminds of an exact opposite situation I had in high school where this white girl in my class was borderline obsessed with dating black guys that made other black guys and girls really uncomfortable she dated this one dude in my computer science class that I talked to, and he told me that she likes black guys as a kink but not as a person"
– sebastian_ramirez05
"I've date both kinds of extremes when I've dated interracial. One girl was honestly only attracted to black/Latino men from a physical standpoint. She wasn't fetishizing us, just had a physical preference for us. Then I've dated another white woman who had watched way too much porn. It got so annoying.Thankfully it didn't get to an intimate relationship before I ended it."
– SIMCARUS
Ummm...
"She slept with my dad"
– dimple_guy
"I would say "motherf**ker" but the term doesn't work here"
– fukkin-sweeeet
"My ex had been previously engaged to a girl that slept with his Dad. It caused his parents to divorce and he still maintained a relationship with him. She had been 18 and he was in his 50's at the time. I was always so uncomfortable around him."
– Darkmoonlily78
Ick.
"She invited me over to her place (not as a date thing, but just to hang out as friends). Her house was absolutely filthy and the glass of coke she gave me had a hair in it. She was really cute, had a great personality, and was a genuinely nice person, but as soon as I saw cat sh*t on the floor near the front door and just dirty everything my crush disappeared and I left in a hurry"
– tahsii
It's A Delicacy!
"She ate a live snail."
"I was in 6th grade."
– sp33dzer0
"She might be a masterchef now, pushing the boundaries"
– _malaikatmaut_
Users In More Ways Than One
"She offered to drive and picked me up in her car because we had plans to go out to dinner and get to know each other better."
"I realized after about 20 min she was not driving to the restaurant and instead stopped at a gas station to get into someone else's car and buy drugs."
"Basically made me accessory to a drug deal under false pretenses."
– Deleted User
"Believe it or not this has sort of happened to me. The guy was driving us in my car and conducted a deal in a back streets of an industrial estate close to where I lived. I was baffled. I had big self esteem issues and we had been fooling around and I just didn't even care about anything he did up til that point. I was so angry he had literally used my car to commit a crime!"
– MummaGoose
And That Was That
""We were in the process of getting together. She had called over and we spent an afternoon watching movies and sitting close together."
"By about 8 in the evening she was considering staying later and I was casually encouraging her. She asked if she could take a shower, and I was like "yeah, sure of course". Glad that the bathroom was clean and tidy and I had fresh towels."
"Anyway about 4 mins later she calls me saying she needs help with the shower, and I give her a moment to get a towel around herself and knock on the bathroom door. She opens it completely naked, and shows me that she's having trouble with the shower controls. So I'm kinda unsure whether to make the move or start with the controls so, I go with the flow and show her "this is hot & cold, this is pressure, this is rainforest, and this is power jets.""
"In the 5 seconds it takes me to do this she has sat on the toilet. Which is kinda a weird thing because I need to be able to make the next move. And she's . . . Well she's sitting on the toilet, naked, with the lid up. Looking all disinterested. I'm thinking "ahhh I've screwed it up" when suddenly . . ."

"Ker-splosh."
"And she takes a dump right in front of me."
"And then another one."
"I was just "uhmmm I'll leave you to it.""
– Reddit
Yikes! That would make me lose interest too!
Do you have any stories? Let us know in the comments below.
Keep reading...
Show less
If you think about it, planning a breakup isn't all that different than planning a proposal.
In both cases, you need to find a perfect time appropriate for the moment.
Of course, the biggest difference between the two is the outcome.
Even if there is a small chance both parties will leave a proposal unhappy, both parties leaving a breakup on the emotional side is all but guaranteed.
Making it all the more important to carefully choose where and when you want to tell your partner you are ending things.
Redditor echo0o0o0o0 was curious to hear the absolute worst scenarios for a break-up, leading them to ask:
"When is the worst time to break up with somebody?"
At Their Highest Or Their Lowest...
"After having sex or when they're grieving a tragic event."- realstareyes
Then Again, What If It Was Bad?...

"Just after having sex with them."- Sir-Poopenheimer
No One Deserves Grief On Top Of Grief...
"After somebody in their family has died."- wetlettuce42
Especially If You're The Father!
"At hospital while she's giving birth."- gpharaoh87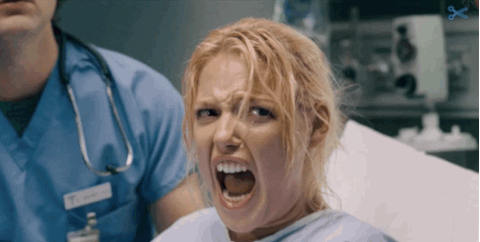 birth GIF
Giphy
I Mean, Have a Heart!
"My stepmom just divorced my dad while he's going through treatment for brain cancer."
"That was really sh*tty."- CarsoniousRex
It Doesn't Have To Be Cheating...
"After cheating on them."
"Do it before."
"A memoir to my ex."- iamskript
Just Plain Cruel

"On their birthday."
"Right before Christmas."- ChaoticCherryblossom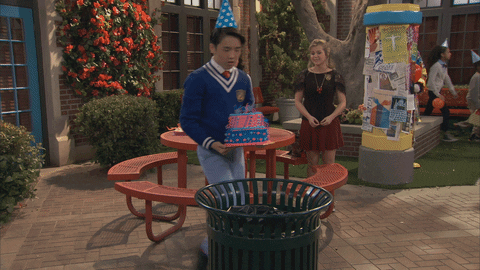 Happy Birthday GIF by Nickelodeon
Giphy
Always Do It In Person. Always

"I tried to break up with my gf for 2 days and she wouldn't let me talk long enough to do it so I left her a voicemail when she was in class lmao."- s1ayerzer0
At Least Not At The Altar...
"Probably the day of your wedding."- Try_Human
...Gonna Need Some Details On This One...
"3:15pm."- pete_forester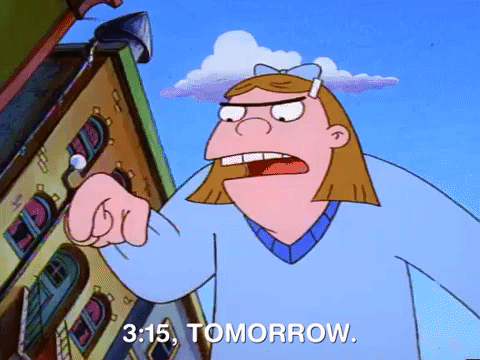 hey arnold nicksplat GIF
Giphy
Unless You Want Them To Fail... Stil Tacky...

"Before dealing with an exam."
"Personal experience."- ladanyilatz
Let Them Get Some Good News Before More Bad News

"When they're diagnosed with a terminal, potentially terminal, or bad chronic illness."- FelTheWorgal
Probably Worrying About Being Dumped
"When they are having a nervous breakdown."- Mindless-Ad9783
A Lump Of Coal Would Be Less Cruel
"Say merry Christmas to them, hand them an empty present, then give em the news!"- Trullydidit22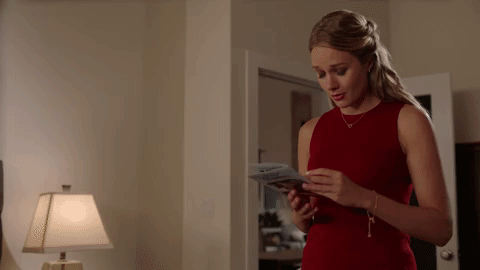 sad tori anderson GIF by Hallmark Movies & Mysteries
Giphy
Not The Surprise They Were Hoping For
"On their birthday through their answering machine while their apartment is full of their friends throwing a surprise party."- Efficient_Ad2249
Truth be told, there will never be a "good" time to end a relationship.
But there are indeed some times which are much worse than others.
Choose carefully, and wisely.
Do you have any bad breakup stories? Let us know in the comments below.
Keep reading...
Show less
As if finding someone to date isn't hard enough, most of us are inevitably going to have to go through break-ups at some point. They can go smoothly... or they cannot. And few things make a breakup more painful than someone giving you a stupid reason why they're breaking up with you.
Actually, their reasons could be rather funny in hindsight. Pathetic even.
You might walk away thinking you've dodged a bullet from the moment you were broken up with. That's okay, everyone's relationship is different. Both kinds of break-ups are featured here. It's up to you whether to laugh or cry.
People shared their stories with us after Redditor Tomhasmajorswag asked the online community,
"What's the dumbest reason someone broke up with you?"
"Because her friends..."
"Because her friends broke up with their boyfriends."
HarryWinks182
There is such a thing as being a follower and not a leader but this is really taking it too far.
"I visited my dad. While he was in hospital. With cancer. She broke up with me because I was visiting my dying dad instead of visiting her. I feel like I dodged a major bullet..."
gay_idiot53
You didn't dodge a bullet, you dodged an entire plane.
"No joke."
"No joke. Her mood ring changed colours."
IceIceMaybe11
I hope you were a kid when that happened. Otherwise, OMG!
"Dropped her..."
"Car was too old. Dropped her, car is still chugging along."
Study_Slow
The ironic part is that very often the type of girl who complains about her boyfriend's car, would be taking the bus if it wasn't for his car.
"You've been really..."
"You've been really sad ever since I cheated on you and I don't like that, so bye!"
MsMcFrostyNips
The nerve! What in the world is the matter with people?!
"She broke it off..."
She broke it off to try and be with a guy at her job. He told her he wouldn't go out with someone already in a relationship. He was trying to be nice and not cause trouble. She didn't get the guy and she lost her job because she made a big scene about not getting what she wanted. I'd say I was the lucky one in that situation even if it didn't feel like it at the time.
ITeechYouKIdsArt
Really, that's what you're supposed to do. The only dumb part was in not recognizing that she might not get the new guy.
"She sent me..."
"She sent me a breakup text as she was jumping into some other guy's back seat. I got the story a couple hours later through a mutual friend who was there. The next day she called wanting to get back together."
"Basically, she just wanted to cheat guilt free.""
[deleted]
Oh, perfect — I'm sure she came back like, "We were on a break!"
And please tell us you didn't get back with her.
"My first boyfriend came over and dumped me on my front porch. He said he didn't like my lisp. He also had a lisp."
kaairo
I would say he needs to look in the mirror but it's probably best if someone records him and plays it back.
"Not me, but my sister..."
"Not me, but my sister got dumped because the dude had gotten a nicer car, and told her that now he felt he needed a prettier girlfriend than she was."
Empty-Masterpiece242
Wow... that is awful and the sort of comment that could absolutely wreck someone's self-esteem. Hopefully she's okay now.
"Two months into dating a girl..."
"Two months into dating a girl, I accidentally spilled some melatonin out of my backpack on her bedroom floor. She was like, 'What are those pills!?' Accusations of me being a drug addict (I wasn't) and then blocked me on everything."
SummonWorms
What do you mean you need to sleep? Is that some kind of code for something? Is that your street slang?!
Yeah, it's pretty safe to say that all of these people are better off. Hopefully they've all found someone better and are in happier relationships now. But if not, that's okay too.
Have some stories of your own? Feel free to share them with us in the comments below!
Keep reading...
Show less