There are just some hills we plant our feet on and pledge to hold out until death.
We have to put our money and influence where our mouths are.
And sometimes boycotting is the way to go.
If a certain clothing line uses child labor... and you care... as you should... you buy a different line.
I'm looking at you Kathy Lee!
You get the idea.
Let's hear what hills everyone is on.
Redditor SteelTookSteroids wanted to discuss all the things people will not support, no matter what. They asked:
"What's something you're boycotting till the day you die?"
I will not give my patronage to Chick-Fil-A. How you spend your support in LGBTQIA+ issues is important to me.
A Never Clicker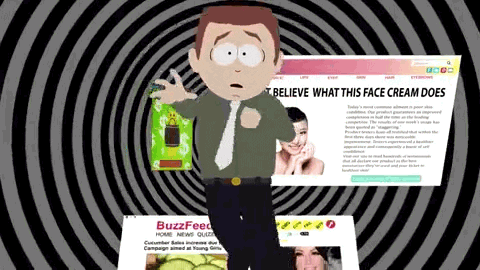 ​Ads on Ads on AdsGiphy
"Clicking on the ads that are at the top of my Google search. I will scroll all the way down to click on the exact same link."
LurkeyMcLurkersen
I have no tolerance...
"Cable TV, I'm not going to pay $120 a month for something and still have it be 1/3 commercials, I spend half as much and have everything I need whenever I want it with no ads."
CoolGuyZone069
"Cable TV is so INFURIATING. I dog sit for my grandparents and their internet can be god awful and I'm stuck watching their cable tv... I want to claw my eyes out everytime. It's legit mostly commercials. I have no tolerance for it anymore."
Frizzycatt
'taking what you can get'
"My wife hasn't been in a Walmart in 20 years. I admire her commitment and they are starting to feel the pressure."
njdevil956
"Same. 'No ethical consumption' etc aside, Walmart is contemptuous of its customers as well as its workers. It's stunning how few people they have running the stores now, and that hurts customers AND workers, as well as the level of actual service. What's the point of having department counters when they're all empty?"
"The quality is nonexistent, getting groceries is an excersise in 'taking what you can get' because they intentionally limit their selection to maximize return on bulk orders (hence, half an aisle of mac and cheese for instance), and the 'here's a pallet, grab it or whatever' method of leaving half-opened shipments of groceries in the aisle has turned the whole place into an uninviting supply depot. Only way I walk back into WalMart is if the zombies rise."
Mr_Shakes
but never again...
"Grubhub, for making me suffer through that cringy ad."
draiman
"For me, Postmates. They didn't bring what we ordered. Then I called them, they said they can't rectify it. Then after a long back and forth whoever was there spoke to their manager, and said fine, they'll do it this once, but never again. So guess who is never again getting my business. I can't just pay for a service and not receive it, obviously."
rstgrpr
Gross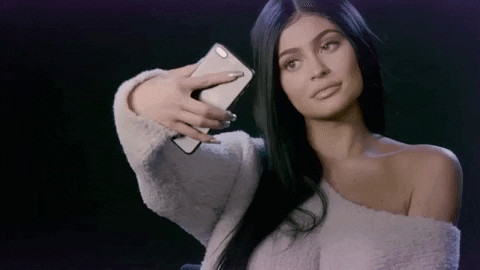 Kylie Jenner Selfie GIF by ADWEEK
Giphy
"Forbes for calling Kylie Jenner a 'self-made' billionaire."
mr-nobody_458623
I am so over the any name with a K at this point. And all because of that family.
Not Them!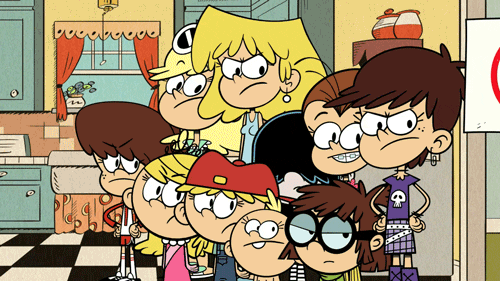 the loud house trash GIF by Nickelodeon
Giphy
"Nestle bottled water. (Also, yes Nestle anything, but they own so much it's hard to avoid, f**k their water program in particular)."
SomethingWithLegs
A slightly more legal pyramid scheme...
"MLM companies. I've had to cut old friends out of my life due to this."
Individual_Lemon_139
"I'm a small business owner and sell at a lot of markets - literally every market is chock full of scentsy/Mary kay/paparazzi/etc. I don't support MLMs as a rule but I also have to befriend the Mary Kay lady and the pampered chef lady because they're the head of the local small business coalition. MLMs aren't small businesses though IMO."
ktheway
In Video
"Microtransactions in video games. Not even once!!"
Napp2dope
"Same. At first it was for principle. I shouldn't pay a bunch of extra money to get to play the game when I already paid for it. Then it became out of a slight fear. Met a few ppl once that said they spent 6-10k a year on those transactions for a free mobile game. They said so casually to that I realized how much of an addiction it can become."
Jac1596
Stay Away
"Heroin."
ChandlerBingChilling
"Right on! Too many friends and classmates I grew up with are gone now because of that sh*t. Just lost another one 2 days ago, man. Breaks my f**king heart."
"They had kids and everything, and now they're without fathers, mothers, or both. It hits even harder when you thought they were getting on the other side of it and you were rooting for them. It's crazy to look back and remember them as kids, and just like that, they're not here anymore. We're all only in our 30s. This isn't ok."
Abject_Presentation8
Back off Ron...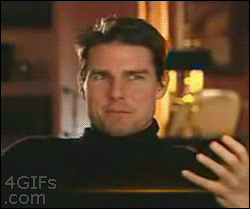 crazy tom cruise GIF
Giphy
"Scientologists."
CDNGooner1
"Yes! I worked for a place that forced me to take L. Ron Hubbard courses! I had to take a whole course on how to control people in a workplace!"
Sammie2Dope
Damn Ed
"Uncle Ed's oil shop. They damaged my car when I was 17 and then tried to tell me I was lying to them and my story changed. It never changed and the ended up sending it to a mechanic to fix their mistake. I've never used them since. I've also told countless people this so who knows how many potential customers they've lost."
Robadamous
Sorry Mark...
"Facebook."
Tanyaschmidt
"I'm on my 6th year of boycotting Facebook. Looking forward to the day I've boycotted longer than I was on it."
zeldasusername
"I'm on year 4. Lord give me strength. Own two businesses and thankfully my employees take care of fb messages. Damn I hate FB. It's full of nothing but happy stories about shitty/toxic relationships and ads and garbage."
dmMatrix
Never Again
"I had one pair of Nike shoes and the back part of the inside by where my heel/ankle is got worn open which happens to most of my shoes but there was this sharp bit of plastic in it that would literally cut my foot and make it bleed. I now will not buy them ever again because of that, sucks because I already was picky with sneakers and now I avoid a while brand."
iimuffinsaur
Over It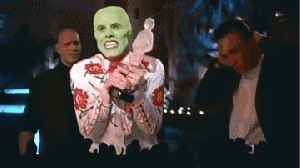 the mask time GIF
Giphy
"Award shows, they're all boring and most of the time are rigged."
Hour-Wheel-2219
When in NC
"This one gas station, when I first moved to NC I would buy beer every few days (I was 21 and lived with fellow young connoisseurs of cheap beer) and they had no problem then this new guy denied me for out of state ID, and he was rude AF about it, told me to put the beer back and told him to do it himself, it's his job. Walked next door and bought my beer. Looking back it's petty but seriously there was no need to be rude."
Psyco_diver
TWO DOORS DOWN
"Old age nursing homes. They left my 89 year old granddad with Parkinsons sitting in a shit filled diaper... for seven hours straight. He yelled out for help and pressed his emergency life buttons twenty times in total. They was no reason the staff wouldn't have heard him, as a large group of them were sitting on their phones just TWO DOORS down from his room at the time. The smell was so bad we had to leave his bedroom windows open for a week, and most of the poop was crusted by that point."
Affectionate-Feed538
Send it Back
"Wayfair. I ordered a poker table from them and after three months all that happened was that it went from one of their warehouses to another of their warehouses. When I canceled the order, they charged me a $250 fee to send it back to the original warehouse."
ostentia
Ticked Off...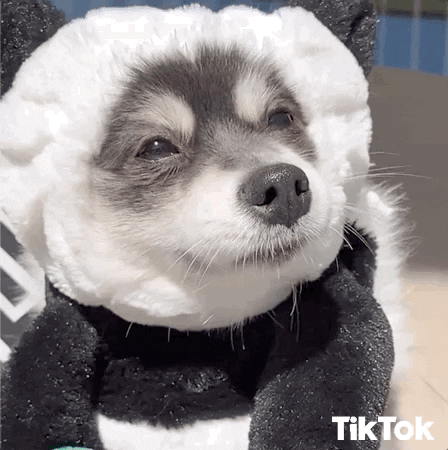 Hungry Lets Eat GIF by TikTok
Giphy
"Tiktok. It's not like I'll completely ignore my friends that show me funny ones, but I refuse to download the app and get sucked into it like so many people have."
brutesquad98
Vandal
"We're renting in an HOA and they sent us a fine because our nine-year-old was 'vandalizing property by throwing large chunks of ice at cars and houses.' There was video. He had thrown a snowball at his friend 20 feet away from property. His friend threw a snowball in the general direction of the parking lot."
"His second 'offense' was 'damaging traffic cones.' Someone kicked one over near the bus stop. I ripped the HOA a new a**hole and our landlord threatened to sue if they ever pull that bulls**t again."
hannahmel
Does Scientology even exist anymore?
Want to "know" more?
Sign up for the Knowable newsletter here.
Never miss another big, odd, funny or heartbreaking moment again.

Keep reading...
Show less
Why is money more important than human life? So many of these big companies and corporations seem to relish in taking advantage of us, the little people.
It isn't new you know? They destroy resources, deplete opportunities and suck up all the financial gain.
So what if kids drink poisoned water? Who cares if people are getting cancer from what you put in the air? And never mind what the staff is being paid.
As long as you stay a Fortune 500 powerhouse.
It's vile and we need to take them down.
Redditor nikenotnikey wanted to discuss the corporations that need to be taken down a peg or two, by asking:
What are some stereotypically "evil" companies?
All of the companies I worked for in hospitality were blood suckers. They used and abused every employee they could while fleecing patrons. But hey... money, money, money.
No Cocoa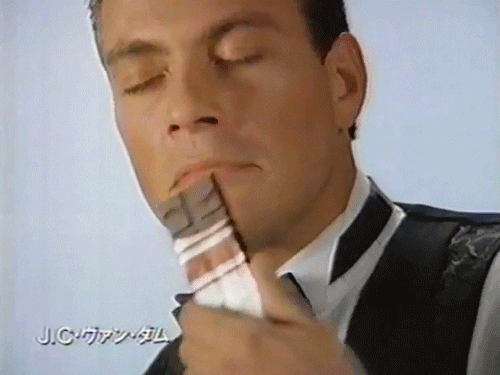 jean claude van damme chocolate GIF
Giphy
"Nestle, forget those guys." ~ ZWally6
"They've done some pretty bad things: https://www.zmescience.com/science/nestle-company-pollution-children/." ~ quantumronin2
An Empire
"Dupont." ~ UpperIce5314
"This company has been restoring the façade of the building I live in in downtown Los Angeles, and the solvent they were using was so potent, I had to relocate myself from my apartment. I complained to the building manager. Of course I look up online who makes the solvent and it's Dupont. FML." ~ futurespacecadet
Sucking Life
"Purdue pharma, literally drug dealers who caused the opioid crisis. Also the banana companies, who overthrew central American governments, installed dictatorships and kept the people poor while sucking all the profit from the land in their countries. (Chiquita, dole and del Monte)." ~ philip_andrew
Billions!
"Shell." ~ thatfreemanguy
"Aren't they the ones that figured out carbon emissions would cause catastrophic climate change in, like, the 70s and buried it? They will probably be responsible for billions of deaths in the end. Hitler, Stalin, Mao, they all put up rookie numbers compared to hiding and playing down climate change for decades." ~ OkChildhood2261
Take over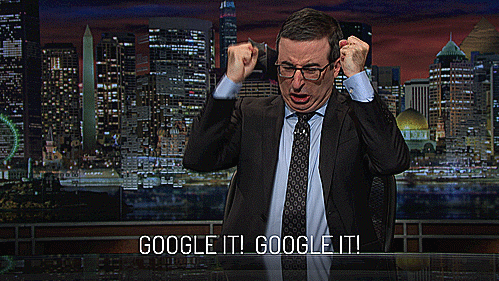 Google It John Oliver GIF by Last Week Tonight with John Oliver
Giphy
"Google is getting there, so far as becoming a monopoly goes." ~ TheSanityInspector
"They removed the "don't be evil" clause from their mandate: https://gizmodo.com/google-removes-nearly-all-mentions-of-dont-be-evil-from-1826153393". ~ the_honest_liar
Monopoly
"As someone in the process right now: CollegeBoard. There is no good that comes out of a monopoly over education and people seeking a good university." ~pop1fizz
"Your problem is that you've bought the marketing that nonprofit is synonymous with good. It is not. It's only a form of corporate structuring that imposes certain limits and gives other benefits, just like any form of corporate structuring." ~ ManlyMisfit
"debt-capitalism"
"Blackrock." ~ No_Lynx_8737
"Blackrock is currently buying up as many homes as they can as part of their great reset where everything is rented to you. Part of a "debt-capitalism" plan. They really ARE evil." ~ PolskiHeart
"So in the UK, some of the big cities will have purpose built student accommodation blocks. Rooms will generally have their own bathrooms but then will have a shared kitchen."
"The nicer rooms will pretty much be a one bed apartment so the whole thing looks more like a hotel than it does student accommodation. There are several companies that run these but the biggest one which owned their own buildings was bought up by BlackRock. Most of the London buildings were like 20+ floor tower blocks in sought after locations near universities and transport links so you can imagine each one was worth quite a lot." ~ TofuBoy22
Where to Begin?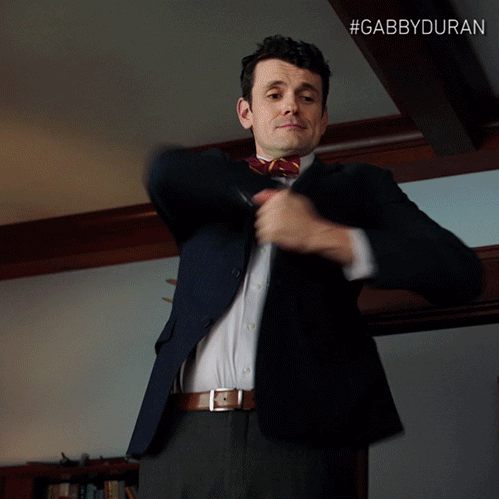 Tell Me More To Do List GIF by Disney Channel
Giphy
"Coca Cola, PepsiCo, Nestle, Kellogg's, P&G, Mondelez, Unilever, Mars, General Mills… Basically all big companies that have a carppy human rights record and give you the illusion of choice." ~ Rerrereddd
That is quite a list. We are in troubling times, but we always have been. Until money is no longer an obsession, we'll make no progress.
Want to "know" more?
Sign up for the Knowable newsletter here.

Never miss another big, odd, funny or heartbreaking moment again.
Keep reading...
Show less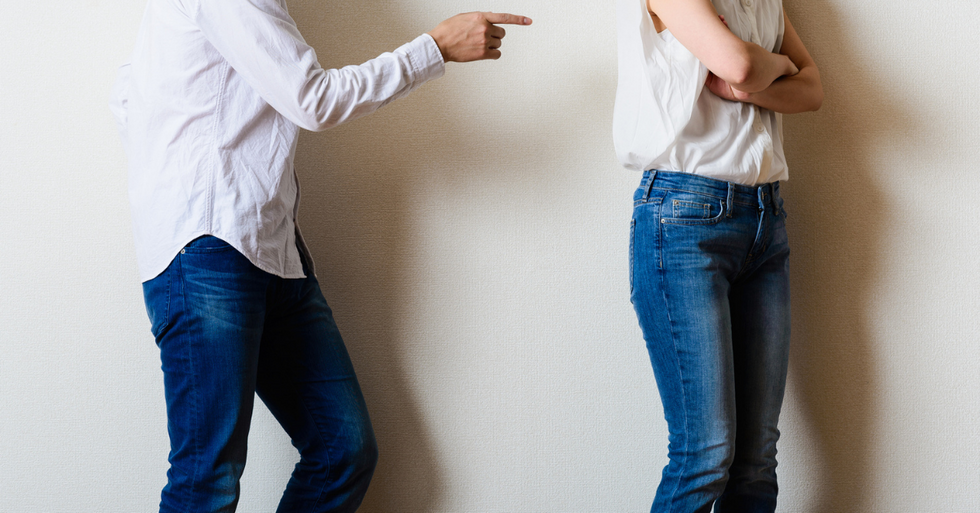 It's a common concern that spouses might not get along with their in-laws. Somewhat more unusual is when a spouse's frustration stems from how well they get along with their immediate family. Such was the case for redditor Throw44WParty, who wound up putting a strain on his marriage, when he agreed to be one of […]
More
There's a saying that nobody would ever want to see how politics or sausage are made. The product is palatable and welcomed, but the creation process is down right ugly.
A recent Reddit thread expands that principle to well beyond those two items. In fact, read through enough of these and you'll be left wondering what is something you'd be willing to witness as its made.
Redditors far and wide, all carrying specialties and insider knowledge--usually from a current or previous job-- spill the beans on the ugliest manufactured items.
These explanations are so ugly that you may think twice before purchasing the thing in the future.
tmckey150 asked, "What is a product that if people found out how it was made they'd stop buying it?"
Want to "know" more? Never miss another big, odd, funny, or heartbreaking moment again. Sign up for the Knowable newsletter here.
Keep reading...
Show less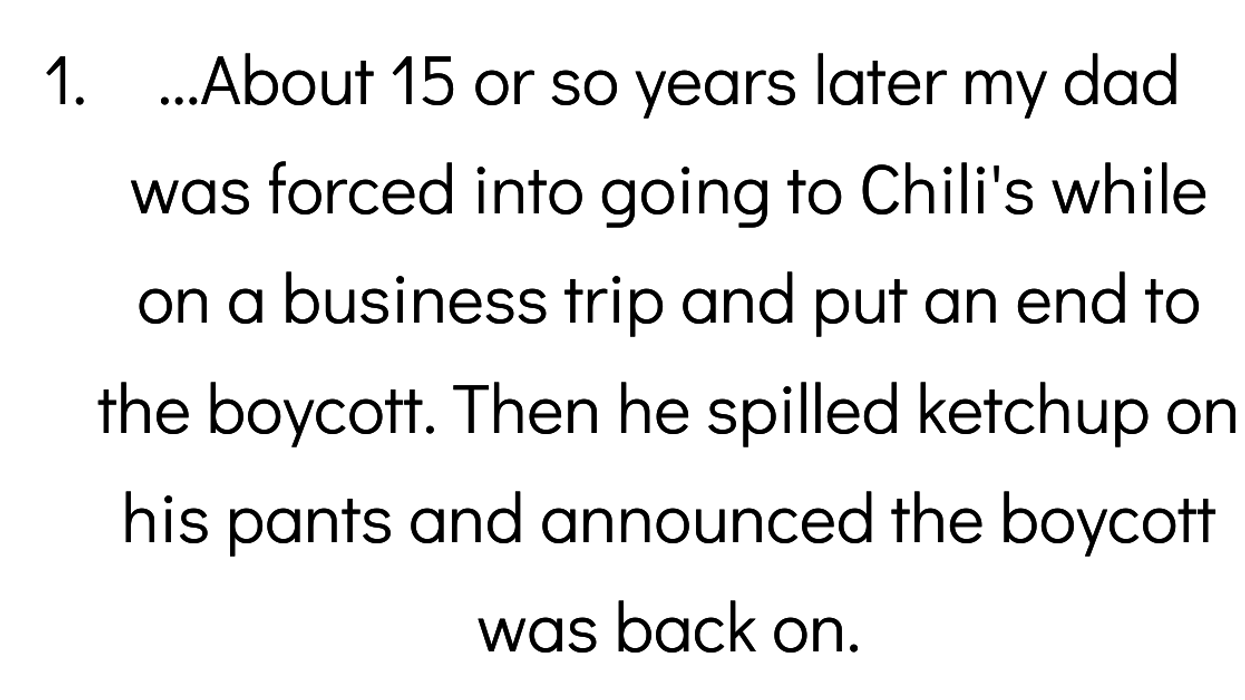 The good thing about the 21st Century? Options.
There are options everywhere. For food, there are options to the point that if you don't want to go somewhere, you're under no obligation.
But also in this capitalist 21st century, our business is valuable. And if we share the reasons why we don't eat at certain places, we may persuade a ton of people away from that place too.
Keep reading...
Show less