To Kill a Mockingbird, Lord of the Flies, Catcher in the Rye.
Books are often found on the list of the greatest novels ever written.
But they are also commonly found on the list of books most people had to read in high school.
Which doesn't mean they aren't among the greatest pieces of literature.
But more often than not, people find the books that turn out to be their "favorites" not because they were assigned to them, but because they chose to read them for their own enjoyment.
Some people's favorite reading material might not even be a novel or biography, but rather a juicy blog or message board.
A Recent Redditor was curious to hear what books, or other reading material, the Reddit community believed demanded to be read, leading them to ask:

'What should you read at least once in your entire life?"
An important lesson for everyone
"Don't let the pigeon drive the bus."- skmeibe
Anything, as long as it's one you'll enjoy
"Something fun."
"So many people only read the books they are assigned in school, or what random people in a reddit thread like this recommend, and walk away feeling unsatisfied, like reading is a chore."
"And sometimes it is a chore, but other times it's joyous, extraordinary, mind-blowing, or just plain fun."
"Tl;dr - read something that makes you happy, not just something you 'should' read."- bozec
An old, old old, classic
"The Epic of Gilgamesh."- Truebetold
Thought provoking and entertaining!

"The Master and Margarita."
"It's a very fun read, but also makes you think. Kind of like Discworld books."- AkechiJubeiMitsuhide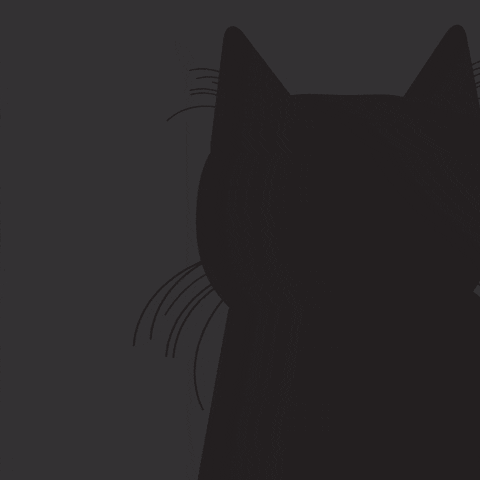 Black Cat GIF by Artitudes Design
Giphy
Hopefully, it will help you find just that!

"Man's Search for Meaning by Victor Frankl."- post-death_wave_core
Any Sci-fi/Fantasy fans in the house?
"The discworld novels by Terry Pratchett."
"Christopher Moore's The Gospel according to Biff, Christ's childhood Pal."- rokki82
"The Hitchhiker's Guide to The Galaxy."
"Despite the title, it's hilarious."
"A relatively short read (about 200 pages iirc), the science can be a bit hard to keep up with sometimes, but it's a fun time regardless."- KiiWii4972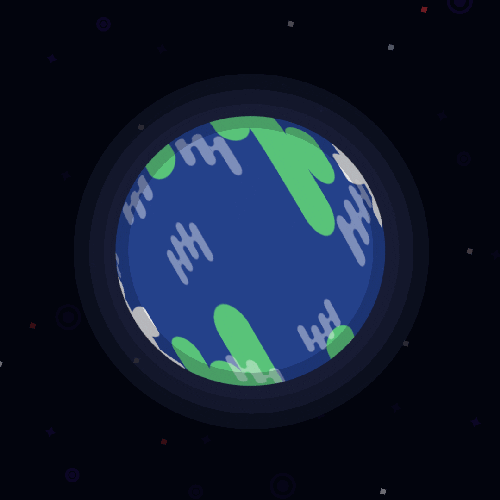 The Hitchhikers Guide To The Galaxy Space GIF
Giphy
Valuable lessons on growing up.

"Hatchet."
"It is a good 'learning to read' book."
"Suspenseful, easy to understand and it was one of the first books that I wasn't happy the entire way through."
"One of the first books that I had to know how it ended."
"Yet, at the same time it touches upon topics that a year earlier may have been hard to grasp, such as the human instinct to survive when you've lost all hope."- Ramen_Beef_Baby
Who needs fiction, when you have real life?
"The local police report for a rural Appalachian community. "
"Never fails to disappoint."- Butwinsky
Something far too people neglect to read...
"You should read the f*cking manual."- Sirhc978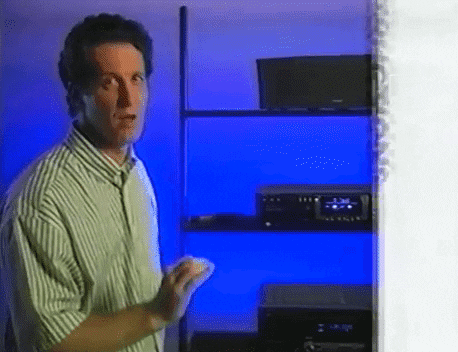 90S Help GIF
Giphy
Unexpectedly Timely
"With all the books being banned by Republicans I think everyone needs to read, Fahrenheit 451"- VivaLasVegasGuy
A classic for all ages
"The Very Hungry Caterpillar."- SvenskaAlvar
Religious text, for inspiration, or out of curiosity
"The Bible."
"Either as holy testament or as fiction."
"I actually read it in a college class 'the Bible as Fiction' and it's very interesting and dramatic."- Background-Eye-8883
"If you follow a religion, your religious text."- DrSealMan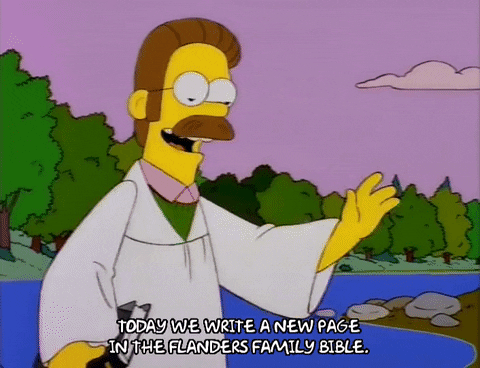 season 7 flanders bible GIF
Giphy
Gets you every time
"Charlotte's Web."
"I was given a copy by a neighbor and fell in love."
"It was a rollercoaster of emotions for me, both good and bad."- The_Poptart_Cat
No one should be beholden to one genre
"A trashy romance."
"A 'classic' story, like Jane Eyre, or something Bronte, lol."
"A Shakespeare play, I suggest the comedies, because they're hilarious, and the tragedies, well, they're tragic, lol."
"A good mystery book."
"A YA fiction book, so you can see what the kids are into these days."
"A sad story that can make you cry just through the written word - it's very cleansing, maybe Tucker's Way or There There."
"Somebody's memoir or autobiography."- DishyPanHands
"All for one, and one for all!"
"Three musketeers."
"An adventure about friendship, betrayal, and coming out of age."
"Worth reading."
"Very beautiful tale."- lavendershift-ofc
Sure, you read it for the articles...

"Any 'Playboy' magazine...they have really good articles..."- rap31264
Worth refreshing every now and again
"The Constitution of the United States, especially the Bill of Rights and subsequent amendments."- Unable_Fig_3130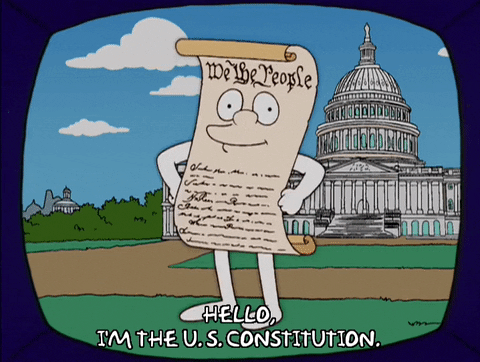 Season 15 Television GIF by The Simpsons
Giphy
Worth tracking down
"This probably only me, but the Rangers Apprentice series by John Flanagan is a great series that I feel like more people should read."- Commander-Appa
There is nothing more transporting than a juicy piece of reading material.
Be it from the fiction section at the library, in your local paper, or on Reddit.
Keep reading...
Show less
Great writing changes lives.
Great snippets can stay with us forever.
And beyond the grave.
So many people put great quotes on tombstones.
Redditor downtownshiba wanted to discuss the words of wisdom that have left a forever mark. They asked:
"What quote changed your life?"
Wisdom is everywhere. I have found hope in the witty advertisement of a vodka bottle. You?
Truth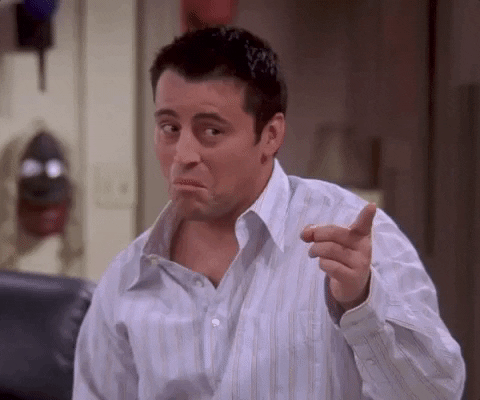 The One Where Estelle Dies Episode 15 GIF by Friends
Giphy
"There is no problem so bad that you can't make it worse."
Emilyx33x
I Love You
"Grief is just love that has nowhere to go."
i_am_scared_ok
Andrew Garfield's quote on this subject really touched me. When talking about his mother who passed away he said, 'I hope this grief stays with me. It's all the unexpressed love I didn't get to tell her.'"
kyhansen1509
So Empty
"'What really frightens and dismays us is not external events themselves, but the way in which we think about them. It is not things that disturb us, but our interpretation of their significance.'"
"-Epictetus"
Crypto_Bro12
"'Do not be daunted by the enormity of the world's grief. Do justly, now. Love mercy, now. Walk humbly, now. You are not obligated to complete the work, but neither are you free to abandon it. -Rabbi Tarfon'"
"It helps when I'm feeling anxious about geopolitical events I have no control over."
HonestSummer
The Burn
"'Doing what you love as a job is a great way to make it something you used to love.'"
"Former boss that got burnt hard. That's funny but honestly idk what his past was. He was a very bitter person when I knew him. He said that when I was talking about wanting to be a full time artist when I was younger. The idea gave me pause."
Crying_Reaper
Simple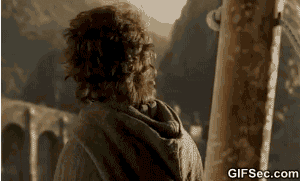 frodo GIF
Giphy
"'It is no bad thing to celebrate a simple life.'"
bushpotatoe
I'm feeling slightly inspired so far. You?
Warmth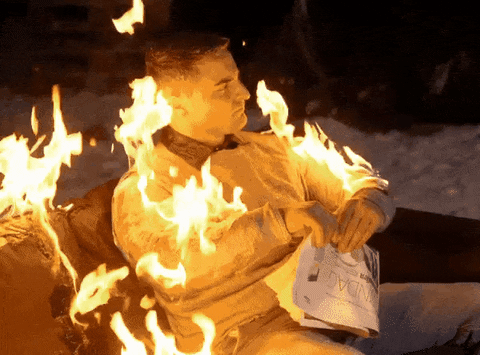 GIF by moodman
Giphy
"Don't set yourself on fire to keep others warm."
bllrmbsmnt
Winning
"There's this awesome webcomic called Multiplex that I used to read ( it finished its run a few years ago). It's mostly goofy jokes and snarky digs at Hollywood, but one of the characters said, 'You should get out of the mindset that for you to win, someone else has to lose. It's unhealthy.' Don't know why it stuck with me, but I've been trying to get out of that way of thinking ever since (I don't always succeed, but I'm trying man, I'm trying real hard)."
Raptorthrust
"it is what it is"
"Might be lame but my mom gave me a mug with 'it is what it is' written on it and it truly changed my philosophy about how I handle my anxiety. I was going through a lot but drinking coffee everyday with that mug really gave me a weird sense of peace."
corpcoincorporated
No!
"'Don't tell yourself no. Let someone else tell you no.' -- a co-worker who stopped me from canceling an interview 16 years ago. He's embarrassed that I bring it up because to him, it was just an off-the-cuff comment. But it literally put me where I am now."
farrenkm
'It's always those off-the-cuff remarks that do it. I will say, this one might be THE one from this thread that sticks with me... Most often it seems that the only person who ever gets in my way is myself."
CautiousCactus505
No Room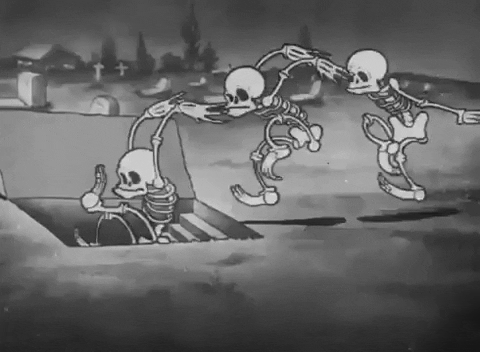 Black And White Halloween GIF by Fleischer Studios
Giphy
"The graveyard is full of people who had the right of way."
SANTAAAA__I_know_him
Words have power. Do you have similar quotes to share? Let us know in the comments below.
Keep reading...
Show less
We all wish we were a little more well-read, finding decent-sized pockets in the day to sit with a classic book and delve into the wisdom it offers. Unfortunately, mostly thanks to streaming television I'm sure, we don't all have the opportunity to let a good book sit with us.
So we look up quotes online. Or we see people sharing them around. Or, and this one happens a lot, we see people using them incorrectly to justify some misguided point they're trying to make. Whatever the reason, these books are definitely not seeing as much love as they appear to be.

Reddit user, dragedreper, wanted to know what people aren't actually reading when they asked:
"What books are often quoted, but seldom read?"
There are the classics, the ones you're sure you read at some point in high school but for whatever can't remember that you actually didn't read it because you were too busy marathoning a session on Mario Kart 64.
It Makes Me Sound Cool
"The art of war."
Salazaar099
"Even when people quote it, they're quoting the English translation. It's much more hardcore in Chinese I find - as an example, a lot of translations call it "desperate terrain" where the literal Chinese words are "death ground"."
MordaxTenebrae
"That was going to be my answer too. Every self important salesman and executive loves to "quote" it, but I guarantee you none of them have read it."
staffsargent
I Promise I'll Read It Tomorrow And Tomorrow And Tomorrow

"Anything by Shakespeare"
orange728
"All I have read is Romeo and Juliet in 9th grade and I remember a few boys in the class always voiced Juliet because they loved to do it and found it funny. And we created many class jokes around it. I kinda forget them now though."
ravenpotter3
It Was The Best Of Times It Was The Longest Of Times
"A Tale of Two Cities"
krasilnik
"I started reading it twice, but the writing style just didn't suit me at all"
"Is a third try worth it?"
aroninho
You know the type.
Those individuals who throw around these classic quotes without truly understanding what it's in reference to, or what the message of the book was.
They're Facebook page is bleak.
This Article Is SO Like Orwellian
"1984"
MCMax05
"People don't really quote 1984, they just compare anything they don't like to 1984."
Southern-Pineapple68
"Wow, you're telling me what I can and can't quote? This is literally 1984."
phillillillip
Context Is Key
"I feel like Oscar Wilde's 'best bits' are in so many books of quotations, not too many people read his works in full anymore."
faceintheblue
"What annoys me is when you see a quote from one of his books attributed to him out of context, especially "I can resist anything except temptation", as if he said it in a speech or dinner conversation. No, that's Lord Henry Watton in "Dorian Grey" and he's the villain!!"
arrows_of_ithilien
Incorrectly Attributed Benevolence
"The Wealth of Nations by Adam Smith."
"What he actually wrote is far different than what free market evangelicals attribute to him."
Lenny_III
"Yep. And the same is true of Keynes. I think with Keynes it's even worse."
7decadesofhistory
Books are long, we get it. You got stuff to do and who really has 50 hours to sit and ponder the questions of the world?
Maybe wielding these quotes like a weapon, then?
It's So Long...
"The Bible."
Sirsonan_
"The number one answer."
"The vast majority of Christians have never sat down and read the Bible."
GrilledStuffedDragon
"I love how people try to pick out a verse or two and don't add in the additional context. No, that verse is not really saying what you thought it said. I am a Christain and this annoys me so much when I see or hear other Christians do it. I kinda have to give the non-Christians a little leniency because I don't expect them to know much better or have read it through."
Individual_Lemon_139
Seriously...So...Long...
"A classic is any book that everyone wants to have read but nobody wants to read." -Mark Twain.
sin-and-love
"Omg War and Peace"
Personal_Comfort_722
"He clearly was speaking from the grave about Infinite Jest. I made it a few hundred pages, but it's a dense and fascinating read that one day I might start again and finish."
Tesrab
They Call Me Ish-And I'm Already Bored
"Moby Dick"
plot_complication
"Moby Dick is about man's eternal struggle to finish reading Moby Dick."
stryph42
Stop doomscrolling and open a book for those 10 minutes. You'd be surprised what you can gather from a couple of pages.
Want to "know" more?
Sign up for the Knowable newsletter here.
Never miss another big, odd, funny, or heartbreaking moment again.
Keep reading...
Show less
We can get quite attached to fictional characters.
Whether they appear in our favorite book, comic, TV show, animé or film, a really well created character can tug at our heartstrings, inspire us or make us cry.
Redditor ihaveaclip4urclique asked:
"Who is your most beloved fictional character?"
Winnie the Pooh
"Winnie the Pooh."
"Every day spent with the ones you love is a perfect day. He's not carefree, because he cares deeply."
"He just doesn't worry because he's so rooted in the present. Childlike wonder, no subterfuge or hidden motives."
"He just wants a snack and to help his friends. He's beautiful."
- dotcomaphobe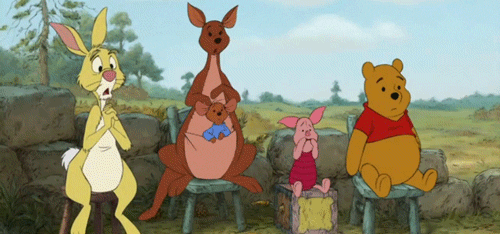 Giphy
Uncle Iroh
"Uncle Iroh [from Avatar: The Last Airbender]. Such wisdom."
- aros102
"Like when Iroh said:"
"'Pride is not the opposite of shame, but it's source. True humility is the only antidote to shame'."
"'Are you so busy fighting you can not see your own ship has set sail?'"
"'You can't always see the light at the end of the tunnel, but if you keep moving, you will come to a better place'."
- GamingProMaster303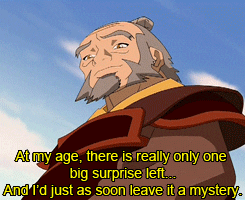 Giphy
Spider-Man
"Spider-Man. No, not Tom Holland's, not Andrew Garfield's, not even Tobey Maguire's. Just Spider-Man."
- ThatOneCarno
"Same. Didn't realize how important the character was until I watched Peter Parker's funeral in the spiderverse. It took all the mental fortitude I had to not burst out crying. We've been spoiled to get so much quality content from one character."
- Jac1596
"What makes him such a good character is that he's far more relatable than most other superheroes. He's not a multi-billionaire like Iron Man, he's not a demigod like Thor, he's not a spy like Black Widow, and he's not a decorated war hero like Captain America."
"He's a regular joe, like us. He doesn't just deal with supervillains causing big city-wide threats.
"He deals with everyday street thugs, he deals with corporate f'kery, and he deals with the root causes of crime, such as poverty and homelessness (through F.E.A.S.T)."
"And he balances it with his own life problems such as money issues, holding down a job, relationship problems and loss."
- RedWestern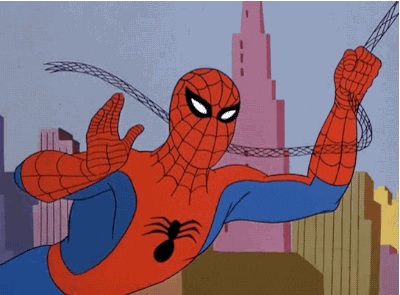 Giphy
Samwise
"Samwise Gamgee"
- salthecrawfish
"Like when Sam said:"
"'It's like in the great stories, Mr. Frodo. The ones that really mattered. Full of darkness and danger they were'."
"And sometimes you didn't want to know the end. Because how could the end be happy? How could the world go back to the way it was when so much bad had happened?'"
"'But in the end, it's only a passing thing, this shadow. Even darkness must pass. A new day will come. And when the sun shines it will shine out the clearer'."
"'Those were the stories that stayed with you. That meant something, even if you were too small to understand why'."
"'But I think, Mr. Frodo, I do understand. I know now. Folk in those stories had lots of chances of turning back, only they didn't'."
"'They kept going, because they were holding on to something. That there is some good in this world, and it's worth fighting for'."
- LAMBKING
"The Choices of Master Samwise is the most poignant chapter of the trilogy."
"'Sam didn't wait to wonder what was to be done, or whether he was brave, or loyal, or filled with rage. He sprang forward with a yell and seized his master's sword in his left hand'."
"'Then he charged. No onslaught more fierce was ever seen in the savage world of beasts, where some desperate, small creature, armed with little teeth, alone, will spring upon a tower of horn and hide that stands above its fallen mate'."
"And the ending line of that chapter..."
"Best literary cliffhanger in the last 100 years."
- knapplc
"I wish I could speak to his character in the books, but his movie character is enough—the scene where he picks up Frodo to carry him up Mount Doom makes me teary every time. It's a vision of a world where people really do give a damn about each other."
- Nihiliste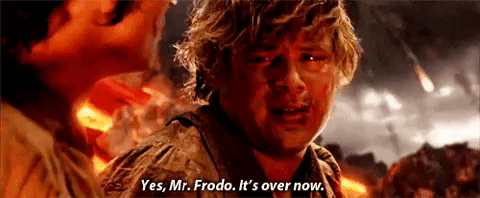 Giphy
Anne Shirley
"Anne of Green Gables."
- dualsplit
"This was my first thought! I'm in the UK. I dressed as her for book week in the 80s."
- paulabear263
"Yesss! Came here to write this, found a Kindred Spirit."
- ThePynk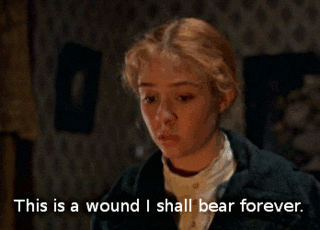 Giphy
Sam Vimes
"His Grace, Duke of Ankh, Chalkboard Monitor, Commander Sir Samuel Vimes [from Terry Pratchett's Discworld]."
- WhoHayes
"It's almost demented how much Sam Vimes means to me. I always read Night Watch in the Spring, just in time for the lilacs to bloom here."
- patricksaurus
"It still guts me, every time I re-read one of the Discworld novels, that there will never be any more. But I still keep reading them - just finished re-reading Guards! Guards! last night. Rest in peace, Sir PTerry."
- 406highlander
"This is monstrously stupid, but I have a copy of Raising Steam that I carry around in my backpack. I haven't read more than the first couple of chapters, because as long as I haven't read it, there's one more waiting for me."
- Dawnsteel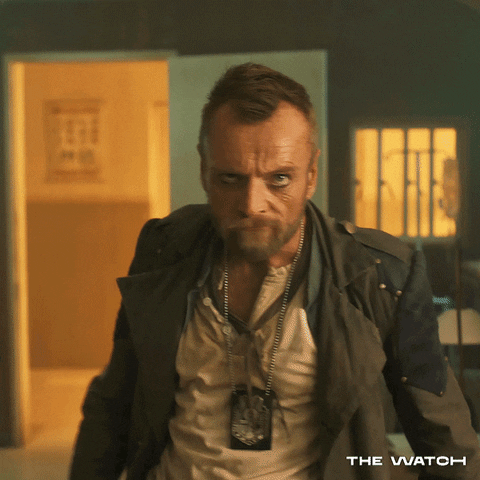 Giphy
Teal'c
"Teal'c [from Stagate: SG1]."
- CaptainNapal545
"Indeed."
- Merciful_Moon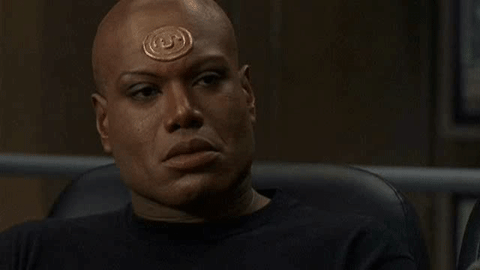 Giphy
Jean Luc Picard
"Jean Luc Picard."
- M3_Driver
"Next Gen is my go-to if I'm feeling down in the dumps. Captain Picard and Geordi La Forge make me feel warm and cozy in my heart."
- BarbicideJar
So did your favorite make the list?
If not, share them in the comments.
Want to "know" more?

Sign up for the Knowable newsletter here.
Never miss another big, odd, funny or heartbreaking moment again.
Keep reading...
Show less
Last summer, I was pretty bored and looking for a new book to read, preferably a horror novel. i stumbled upon Nick Cutter's The Troop, which tells the story about a troop of scouts who go spend time at a cabin in the woods and come down with an... um... interesting infection.
I'm not going to say more about the plot to avoid giving out spoilers but let's just say that the book gave me exactly what I wanted. I was definitely disturbed by it... and uncomfortable. Sooo uncomfortable. I still think about it a fair amount.
There are plenty of other books out there that made people feel similarly taken aback, as we were so kindly reminded by Redditor NeedSomeUpDog asked the online community,
"What's the most WTF book you've ever read?"
My Dark Vanessa
"My Dark Vanessa. I've read it so many times. It's about a teacher who grooms a student and how she is both repelled and drawn to him, which is exactly how I feel about the book. Wonderful writing and a fantastic book but I can't shake it."
rawnerve1975
This is one of those books that makes you set it down after you've read the last page, stare at the wall, and think.
The 120 Days of Sodom
"The 120 Days of Sodom. Heard about it, had to check it out. It's messed up."
[deleted]
That's putting it midly. The film adaptation, Salo, is simultaneously one of the most fascinating and revolting movies I've ever seen.
Flowers in the Attic
"Flowers in the Attic. The extra weird bit is how often V.C Andrews writes about incest, not even just in the Flowers in the Attic series. So many of her other novels feature incest as a main theme."
MrNissanCube
This whole book series consumed me. The series was riveting. Not the best written stuff by any stretch, but riveting nonetheless.
Running with Scissors
"Running with Scissors. I found it on my older brothers bookshelf in middle school and remember finishing it feeling very unsettled. Read it about 20 more times, bizarre as it was I enjoyed Burroughs' storytelling."
TheStonedVampire
The movie was a trip, too! Almost forgot it existed.
The Girl Next Door
"The Girl Next Door by Jack Ketchum, a novel based on the unbelievably horrific real life case of Sylvia Likens. (The info on this is soul-crushingly depressing, so fair warning before you click.)"
LadySyggerik
That entire book messed with my head... and don't get me started on the movie. The movie is so horrific. Well made and captures the horror of the case very well, but wow.
A Scanner Darkly
"A Scanner Darkly. The bit where they try and work out how many gears are on the bike is one of the best drug sequences ever put to paper."
MessaniacalGacy
I would absolutely describe this book as "trippy." Sooo trippy. Sometimes I wonder if I've even read it; it's in a class of its own and probably does not exist in time or space.
Finnegans Wake
"Finnegans Wake. It's widely regarded as the most difficult read in English literature. I adore Joyce and his incredible lunacy, but never felt any better for reading Finnegans. It's a masterpiece of wordplay that no one should be subjected to."
TheAndorran
You see, I worked my way through Ulysses once upon a time and I have to tell you that I don't dare attempt this book. At least, not any time soon.
Johnny Got His Gun
"Johnny Got His Gun. This is my ultimate terrifying book of all time."
almostherelazy
This book haunts my dreams. As you can imagine, it's horrifying. The movie is something else.
The Road
"The Road. Reading that when my son was a toddler was a terrible, TERRIBLE idea."
vidarino
Probably one of the more depressing books I've read – and I wrote a report about it in high school!
The Kite Runner
"The Kite Runner. For anyone wanting to know what Afghanistan was like before the Taliban and as they took control, this is a powerful read."

JQuest575
I read this years ago and it stunned me. Definitely worth revisiting again, methinks.
Of course, there are countless books out there that will mess with your head, whether the content is disturbing or because they take you on a wild and trippy ride.
Compare, for instance, the experience of reading American Psycho versus reading just about anything by Kurt Vonnegut. Worthwhile reading in many respects, but some things never leave you.
Have some opinions or recommendations of your own? Feel free to tell us more in the comments below!
Want to "know" more?

Sign up for the Knowable newsletter here.
Never miss another big, odd, funny, or heartbreaking moment again.
Keep reading...
Show less