Human bodies are weird, man. And at times, they're completely unexplainable. Like, I can link my arms and bring them around my body all the way, without letting go. Don't ask me how I figured it out, but weird, right?!
Turns out, a lot of people experience things with their bodies that sometimes even science can't fully explain. Here are a few examples!
U/yOculus asked: What's a rare characteristic your body has?

​Some of these rare traits can be oddly enviable. At least, for me.
2% of people are vampires???
My armpits never smell. I don't use body deodorant. My ex would comment on how I don't get a body smell despite sweating like crazy. Apparently this is a thing that exists for 2% of people.
Results are in! You're a vampire.
As someone who is constantly cold, I'm jealous.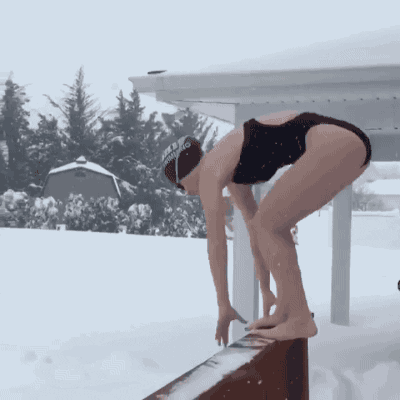 Deep Snow GIF
Giphy
My body is just really warm all of the time for some odd reason. No idea why, but I seem to have a tolerance for cold weather. Unless its freezing outside, I can just walk outside in a T-shirt during the winter months and not feel super cold. People look at me mad, but I get too warm if I have a coat on. It has its downsides though - in the summer months I am extremely hot, and whenever I'm not at work I wear shorts at all times.
That's sick af.
I have vitilligo around one of my eyes. It looks really cool when I'm in a dark room with a black light on!
Same. Except it looks like I'm constantly wearing eyeshadow and I always get asked that. Especially in middle school, I remember girls would be like "omg you're so lucky your parents let you wear make up" LOL
​However, other bodily quirks are just plain......well, disturbing, to put it lightly.
Nope nope nope.
I have a short row of eyelashes that grow from the inside of one of my upper lids. I have to pluck them before they get long enough to scratch my eyeball. Just part of my normal morning routine.
My grandma has the same issue, but it takes really long and they grow really weird. So she got a "surgery" where they cut the ingrown side of the eyelashes and a tiny amount of that skin off with a laser so it won't grow back there for at least a few months to a few years, depending on the case.
Excuse me, what?!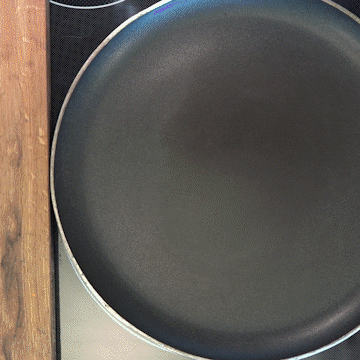 Giphy
I'm partial Situs Inversus. Meaning, some of my organs are flipped on the wrong side. My heart, lungs, and organs in the torso are all flipped to the opposite side and tbh that sh*t is f*cking cool. My heart also consists of 3 chambers instead of 4.
Reddit is the best place for this info.
Having a freckle on both thighs so my d*ck is in the middle which looks like a blob fish, idk why I'm saying this to reddit.
You should watch the Octonauts episode about blobfish. It sounds right up your alley.
That's some alien sh*t.
I have several halo nevi on my back. A halo nevus is a mole that is detected by one's own skin as not cool so the skin proceeds to remove it my eating its melanin. It first creates a white halo around the mole, then grows inwards until it "eats" the mole. When it's done I'm left with a white circle with no melanin in it.
Usually halo nevi are supposed to re-pigment with time but mine never did so I basically have several coin-sized white spots with zero sun protection. Because of this I was forced to stay away from the sun as much as possible since I was a child. The unexpected positive consequence of this is that my skin is in pretty good condition for my age.
But a lot of the time, these quirks are actually really impressive. Pretty sick party tricks, if you ask me.
I'm nasty enough to do it.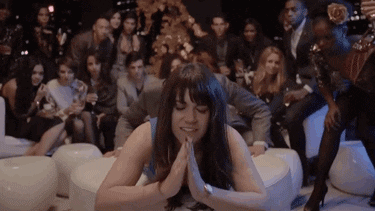 comedy central lol GIF by Broad City
Giphy
There's a big dent in my chest where my sternum should be. If I hold my breath, you can put your finger in it and feel it pulse with my heartbeat. It's a very visible pulse too. Or, if you're nasty, you can do shots out of it.
Fashionable!!!
Not me, but my son. You know those people who have a random streak of white hair? Well my son, who is blonde, has a big streak of dark brown hair. It just grows that way, and people used to ask if I was dyeing that part of his hair.
Now THAT'S a useful talent.
I don't feel much pain. My brain does but I don't register like half of it. Had a kidney stone and it felt like I was constipated. Except when I was throwing up every 20 minutes and trying to pass out.
Definitely not to same extent as you, but I'm similar. Often times I'm not in pain until I realise I should be if that makes sense? Like I'll feel the sensation, but until I pin point what's happened it won't feel like pain.
Bodies are so unique and magical, but also lowkey terrifying. But hey, if you got it, flaunt it, right
Keep reading...
Show less
People have varying degrees of pain thresholds or tolerance for odd physical conditions they just pass off as normal.
Until they are told these random indicators are not normal.

These strangers on the internet came forward with their stories after Redditor gentlecrusher asked:

"What's something your body did that you thought was normal, until you were told otherwise?"
One Redditor mentioned feeling congested after aerobic exercise and was told in the comments they might have "Exercise-induced rhinitis."
Another Redditor mentioned having "visual snow" syndrome in which their field of view is obscured with "tiny pixel-like dots everywhere." They thought everyone experienced this.
Are any of these symptoms familar to you?

Involving Joints
These Redditors thought issues concerning their knees and elbows were annoying setbacks everyone experiences.
Until they expressed it to their friends and were met with crickets.

Kneeling Pains
"I thought everyone at school was so crazy in how easily they could kneel on the gymnasium floor. Turns out I have a knee problem called osgood-schlatter disease, which (even now) feels like i kneel on stones."
"Edit: wow, I never realised how many people were in the same boat as me. I only found out I had this growth condition when I was 16 and had an xray on my knees after dislocating one. Hopefully you all have found ways around knee pain and live comfortably with your knee bumps! Stay well, people!"
Numb Elbows
"One day I was saying how great it is that we don't have feeling in our elbows. You know because we are always placing them on uneven, rough etc areas. My friends looked at me really weird and told me they all have feeling in their elbows."
Gesundheit!
Constant itchy-eyes and runny noses? That is not way to live!
Unfortunately, these people are not familiar with a life without these annoying symptoms.
Just Breathe
"I had no idea I had terrible allergies for years. It sounds dumb, but I just thought horribly watery eyes, constantly itchy skin, and not being able to breathe were normal."
– bethbed

Darn Cats
"Thought it was normal to always have a blocked nose. Nope, cat allergy. Lived with cats my entire life and only found out when I was being tested for cystic fibrosis, after a year of constant chest infections. It was actually just my asthma being dramatic."
Some people experiences a constant sound in their ears but have often passed it off as a random nuisance.
But this condition has a name, and it definitely does not have a nice ring to it.
"I didn't know I had tinnitus, I thought everyone experiences it."
"The worst part is there's no cure, so now I just have to sit here listening to 'EEEEEEEEEEEEEEEEEEEEE' until I die. Great."
Mind Over Matter
"I get occasional burst of tinnitus and I can just turn it down by thinking about turning it down. Anyone else experience that?"
Solution Or Hoax?
"I may sound like an idiot, but I lurked on a Fark or Reddit thread about 5 years ago discussing tinnitus. Someone suggested gently thumping the back of the skull with their index fingers. Someone reported immediate relief. I remember it made the front page. Have you heard of it or tried it? Maybe it was a hoax."
S.O.S.
Sometimes the body is trying to tell us something. It is up to us to listen or ignore them.
Head Ache
"I thought everyone got searing pain in the back of their head with a sneeze, frequent headaches and tingling fingers. Turns out I have Chiari Malformation."
"I have this! I had to get a duraplasty when I was 13 to correct it. Go get your headaches checked out people."
Drink Water
"My entire body falling asleep when I stand up. Thought it was normal till I passed out a few times. Had to do blood tests go to a cardiologist to find out I'm just dehydrated all the time."
"Edit: it stopped happening after I got my diagnosis."
Our bodies are complex and we are all wired differently. It is easy to assume any discomfort we feel is nothing urgent and to hope it will eventually go away.
Maybe we tend to be dismissive because we're in denial.

Whatever the case may be, discussing our bizarre ailments with doctors might be worth knowing it can be treatable.
Keep reading...
Show less
Our bodies are miracle shells walking the face of the earth. We are complex entities. And there are many wonders about our bodies that elude us.
Some of us have experienced strange physical afflictions but don't really question it or discuss with anyone.

In most cases, as this thread will reveal, there is a diagnostic term for every weird sensation or abnormal pain we feel.

Redditor brainpain152 asked:

"What is something weird your body does, but you haven't told anyone about because you know it's not normal?"
The positive thing about the thread was that those who thought they were alone with their bizarre symptoms were not alone at all.
Do any of the following responses sound familiar to you?
That Flowing Sensation
"I have this sensation like sand flowing down the back of my head sometimes. It's quite weird."
"I get it too! I had someone tell me it's spinal fluid draining or something like that. I'm not entirely sure if they knew what they were talking about though."
– Enbiss

There's A Name For This
"I didn't know how to explain it for the longest time, but it's apparently the tensor tympani muscle contracting when you close your eyes really hard and squeeze, which causes a 'rumbling' noise?"
Who NOSE About This?
"If I press the left side of the tip of my nose the cartilage will often click into place and hold that depressed position until I flare my nostrils and it pops back to normal."
That Shrinking Feeling
"Ever been in an empty room and you get this really weird feeling as if you are super small and everything is massive??? Really strange feeling I would get. I don't know if anyone else has experienced this same feeling."
"Sounds like Alice in Wonderland syndrome maybe?"
"This is what I was going to say. My son had it pretty frequently as a kid. He used to describe seeing stuff that sounded like he was on an acid trip ('the doorknob looks huge, but it also looks far away')."
The Nipple Effect
"Sad nipple syndrome. It's a thing."
"https://theotherpress.ca/sad-nipple-syndrome/"
"For those who have no idea what this is (understandable, it hasn't been researched and no one really knows why it happens), it's a strange, indescribable sensation that some people get when their nipples are touched. The best way I can describe the sensation is a mixture of dread, homesickness, nausea and, bizarrely, thirst. The feeling goes away after about 20 seconds or so once the nipple is no longer being touched."
"There doesn't seem to be anything obvious that links those who get it (such as past trauma or breastfeeding mothers), although it does mainly affect women."
It's Shocking
"I get what's called 'brain zaps' ig, where you feel a burst of electricity go through your mind as you're trying to sleep at night. Mostly happens when stressed. Muscle spasms that occur in some parts of the body such as the legs."
"Edit: pretty sure its exploding head syndrome from what people have commented. A quick electrical current that travels around my brain within a split second, makes a kind of zinging sound then disappears after my brain is jolted awake again. Another comment mentioned the correct name for it though."
"Edit 2: just saying im not a doctor of any kind lol. When this happens I just let the moment pass and I eventually fall asleep as usual. Its not a serious condition, just something that happens every once in awhile and it can be scary."
– Ciferus

Hidden Talent
"I can pop my ankle bone on command when I do this weird circular movement. Only on my right ankle."
Perpetual Pain
"I am always in some sort of pain. It's not a normal pain. My body doesn't rest when I sleep and as a result I always experience muscle fatigue."
So Excited
"I shake when I'm talking about a topic I find exciting. This is why I'm usually not very chatty."
"Aww this one is actually very cute. It's like your excitement is radiating off of you!"
Chest Pain
"I did tell some people in my family, but I have always randomly gotten this stinging pain inside the left side of my chest at random times. Whenever I breathed itd hurt more the deeper I breathed in, but once I breathed in a certain amount, I would be fine until I breathed deeper than the last breath. It rarely happens and has never lasted more than 5 minutes. Its strange."
Remedy
"Precordial catch syndrome as previously mentioned. I figured out a way to get rid of it - when you get the chest pain, sit down and bend over forwards like you're trying to touch your toes. Hold that position for 30 seconds or so. It stretches out the muscles in your back that are spasming and referring pain to your chest. Sounds crazy but 100% works!"
Keep reading...
Show less
Remember feeling invincible when you were younger? I certainly did until aging and reality gave me a big slap in the face.

As a dancer, I had boundless energy and felt like I had no physical limitations. But life had a funny way of telling me to slow down.
One day I woke up and I felt my knees creak. Gradually, my joints stopped feeling the same and I started experiencing clicking noises every time I got up out of bed.

Keep reading...
Show less
The human body is a thing of miracle. However, it's also weird.
Bodies can develop all sorts of strange idiosyncrasies and over time, we just accept that that's what our bodies do.
We can't change it even if we wanted to.
Keep reading...
Show less