Sex is never an easy topic to broach. Even when you're in a relationship. So one can only imagine what it's like to discuss the birds and the bees with teenagers or youth in general. That discussion can be just as excruciating as chatting about it with granny. But kids have to be educated and boy do they have thoughts on the matter. Better to learn through class than online though.
Redditor u/ShadowAssassinVI wanted to hear from fornication educators out there, they were curious about...
Sex-Ed teachers of Reddit, what was the one most disturbing question or class you've ever taught?
All at Once...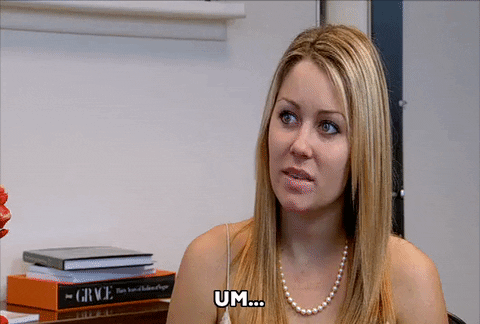 Confused Lauren Conrad GIF by The Hills
Giphy
One of the jocks wanted to know if you were supposed to put your testicles inside a woman's vagina during intercourse.
Facts
Less disturbing and more naive: an eighth grader stayed after her health class to talk to the teacher as I was coming into the room to teach my next section. I overheard her explain that the teacher had said if a girl's period is late, she should take a pregnancy test... But did she need to do that if she'd never had sex?
The teacher, thinking perhaps there'd been some contact other than intercourse that had the girl worried, asked how long it had been since her last period... to which she said she hadn't had her first one, yet. So, a virgin who hasn't started menstruating thought she could be pregnant, because her first period hadn't arrived by age 13.
Seriously?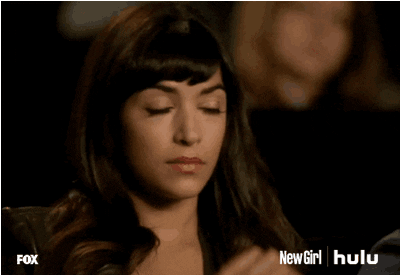 new girl facepalm GIF by HULU
Giphy
'If you masturbate yourself, doesn't that mean you're gay?
It was something to think about.
Hatching...
Not a teacher but some kid in my health class asked very nervously if men had eggs. When my teacher said no and explained it he legit looked so relieved. I'm not sure what he was scared of but at least he got corrected before it became an issue lmao.
Please Go
Not a teacher. I was in college intro to psych and one of my classmates asked our GTA why humans couldn't have sex with animals - in front of all of us. The GTA turned red and said it was for several reasons and she'd speak with her after class. The student kept prodding and asking the same thing different ways. The GTA finally dismissed class. That girl never came back to class - and she wasn't joking around. She seriously didn't understand it.
T. M. I.
My husband was the teacher. He was new, fresh out of college, teaching in an all-boys, $20,000 a year school. It was the "ask anything, no judgement" part of the lesson and an boy asked him: "does vagina from different girls taste different?"
...and my then-24 year old husband said "yeah, for sure, like if she smokes or something, you can taste it. Vegetarian girls taste the best."
OMG.
He does not work there any more. Obviously.
Thankfully in the last 20 years, he's become an awesome educator... he's a little less green now and would totally halt that train of conversation now.
Silly Boy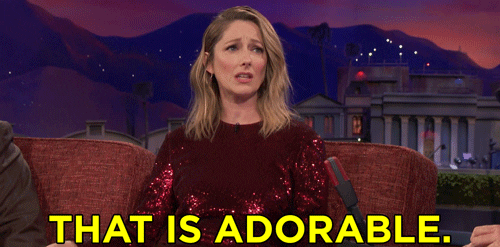 That Is Adorable Judy Greer GIF by Team Coco
Giphy
Not disturbing, just innocent. An 11th grade boy asked me if it was possible to permanently run out of semen by masturbating too much.
Bad Dean
Not a teacher (sorry). But having just read a completely screwed-up Dean Koontz book at the age of 9, I asked my sex ed teacher if, as I had read, a person born with both sex organs could impregnate themselves.
He answered the question accurately, age appropriately and with a completely straight face.
No Substitutions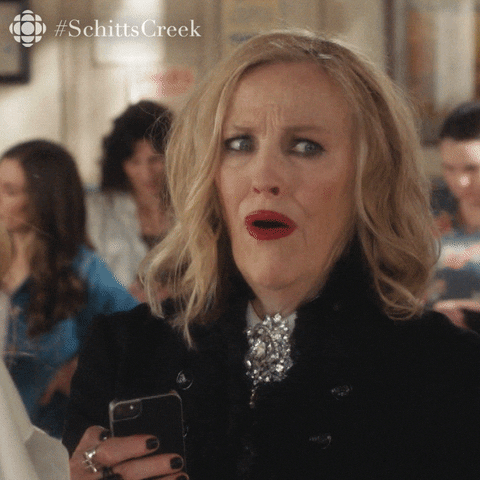 Schitts Creek Comedy GIF by CBC
Giphy
Not a sex-ed teacher, but a girl in my class asked our biology teacher whether semen could be used as a replacement for breastmilk.
Want to "know" more? Never miss another big, odd, funny, or heartbreaking moment again. Sign up for the Knowable newsletter here.

Keep reading...
Show less
The body is amazing thing. It can create life, run hundreds of miles and devour two chocolate cakes in one sitting. That's why we're told so often to take care of it and treat it like a temple. Which, truthfully most of us neglect to do. We have to stay on top of it's progress, and check it frequently for oddities and signs of trouble. But sometimes we discover oddities we just have to live with. The body is not perfect. (Unless you're Michael B. Jordan) And there sections that may be slightly... off. But no need to panic.
Redditor
u/BeetleTooth4247
was hoping everyone was willing to share a few deets about personal anatomy by asking....
What's something that's not right about your body, but not serious enough to go to a doctor about?
The Catch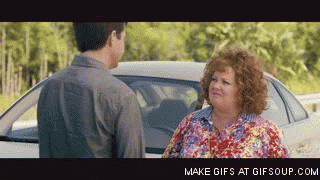 face punch GIF
Giphy
I have a catch in my throat when I breathe- if I don't hit that catch I feel like I haven't gotten enough air. This means I take huge, deep breaths all the time, and it gets even worse with exercise. Doc says it ain't asthma, and he can't do anything about it so I just gave up on finding an answer.
What I See
Sometimes I suddenly hear the void of nothing in one ear, and then sound slowly readjusts over a couple seconds.
And sometimes I notice that my eyes don't see objects as the same colors.
Weird but not really a problem so we just carry on.
Kaboom!!
I experience something that's called "exploding head syndrome", something that is much less severe than the name might imply. Basically, sometimes, right as I'm on the edge of sleep, I'll hear a loud auditory hallucination that jolts me back awake. Pretty rare though - only happens to me maybe once a month.
Streaked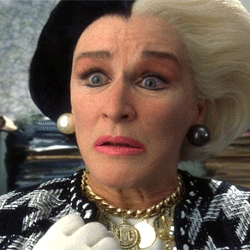 101 dalmatians GIF
Giphy
I've had a white section of hair since I was like 13. No clue why, it's just a part of my hair that grows without pigment. The rest is dark brown almost black.
The Upside Down
I have a bifid uvula (looks like a little upside-down heart that's hanging in the back of your mouth). I never had any problems from it, and it definitely wasn't caused by any of the things listed in the article I linked, but there it is.
Funny thing is, my twin has a normal uvula, and we're identical twins.
I'm a Mess
I have a minor issue in my right knee, a third (but tiny) nipple under my normal sized right one (which is slightly higher placed than the one on my left), asymmetrical abs and a slight'y blurry vision in my left eye.
Not necessarily wrong, but weird I guess.
textured palms....
The texture of the skin on my right palm changed after I was sick back in March - sometimes it's "bubbly" and really itchy, sometimes it looks just really tight and "glossy" and sometimes it's so dry that the skin is cracking up. I can definitely see a difference between the right and the left one, the little "roads" (fingerprints? on the palm) on my right palm aren't as visible anymore.
The Talking Body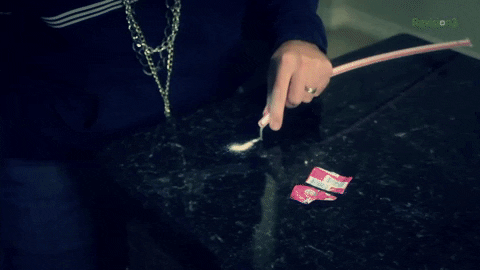 Screaming Oh My God GIF by Film Riot
Giphy
My left knee and left elbow. Both had dislocation injuries.
I can tell about 2 days before the weather is going to turn to crap.
I remember one day I was complaining about my knee aching, and said "oh we're gonna have a storm in a few days." and he looked at me like I was crazy, pulled the weather up on his phone and was like "this says it's going to be sunny all week..."
Two days later a tornado hit our town. I'm like a chubby great value Shakira, these joints don't lie.
My Butt Flesh
I used to have a hedgehog named Velcro. I'd let him run around on my bed. One morning I slid out of bed and got a sharp pain in my left ass cheek. I walked to the bathroom and saw that I had a half inch of quill lodged firmly in my haunch. I pulled out what I could and thought I got it all. It wept a few times and eventually healed.
It been 20 years, and I still have a scab on my butt that falls off once a month, and comes back in a few days. I can feel there's something deep under the skin, but because of the bad angle, there's no way I can take care of it without a dermatologist's help.
Bad Foot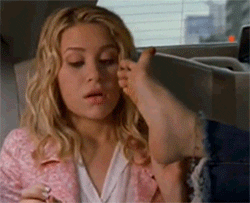 ashley olsen art GIF
Giphy
There's an indent on my right foot where a horse stepped on it. I never went to a doctor about it and I assume it is in fact broken but it's been almost 20 years.
Want to "know" more? Never miss another big, odd, funny, or heartbreaking moment again. Sign up for the Knowable newsletter here.

Keep reading...
Show less
Keep reading...
Show less
The body is an amazing thing, capable of extraordinary possibilities. We often tend to ignore our bodies, which is a ludicrous thing to do. The more we know about our bodies, the longer we can keep them functioning at 100%. Everything is connected, so everything functions as a whole to keep us breathing and strong. So let's figure out the things that we don't know that we most definitely should.
Redditor u/alwaysclimbing5 wanted to learn a few things about anatomy by asking.... What's a cool fact about the human body that a lot of people don't know?
Green Ending...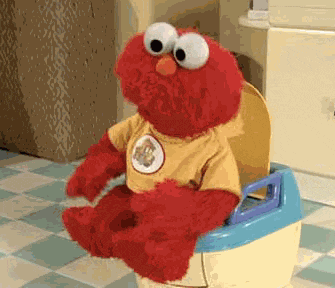 Giphy
If you drink nothing but purple Powerade for 3 days straight you poop will turn neon green. EnderOfHope
Bone in the Eye.....
The bone that supports your eyeball, called the orbital floor, is paper thin and has a large empty cavity, called the maxillary sinus, on the opposite side. When you get hit hard in the eyeball, instead of your eyeball itself rupturing, the bone underneath your eye breaks, which is called an orbital floor fracture.
This releases the pressure from the impact and saves your eyeball. If you crush a beachball against a concrete wall, you can pop it, but if you try crush it against a styrofoam wall, the wall breaks but the beachball is fine. An amazing evolutionary adaptation to protect your eyesight. ddsmd
Extra Ribs for Free....
Some people are born with extra ribs called cervical ribs which grow from the C7 vertebrae in the neck. It's a weird and rare mutation that a lot of people don't even know they have, although it is also a cause of thoracic outlet syndrome, which is where pressure is applied to the nerves, veins and arteries running into the arms. It can be really painful, and in some rare cases can cause gangrene in the arms. If left untreated it can kill you if you're really unlucky. (source: I have the non-cervical rib induced variety) WinterF19
The Amazing Brain....
Really late but I discovered this thing during my thesis.
We were researching patients with neurological problems and people who had brain injuries and we found a woman in her 30 that had had part of her brain removed. More specifically the area that activates when you move your body.
Well she was moving and talking with just some minor missteps and theoretically it was not possible, she was paralyzed in the first 3 months after the operation (she was caught in a car accident if I remember correctly).
We were trying out a new scanner for the brain and we found out that an area of the brain that wasn't supposed to work and control the movement was doing just that. The occipital area (usually controls the vision) was now working as a motor control area.
The brain is really amazing... yourteam
The Q-Tip....
Some people will cough if they put something in one ear, a very small percentage will cough if something is in either ear. It is called Arnold's ear-cough reflex. ArtEclectic
I always cough when I q-tip out my ears! I thought that happened for everyone! When I swab it out I can feel the tickle way deep in my throat. ldobehardcore
Liver Phoenix!
Your liver can regenerate, and much faster than you think. I had a quarter of my liver removed, and a month later it was back. Rock_Robster__
Idk that's about exactly as fast as I want my liver to regenerate. rubywolf27
The Smell of Rain. 
You know the smell of rain, or disturbed soil? It's a compound produced by bacteria called Geosmin, and the human nose is extremely sensitive to it. We can smell it at as low a concentration as 5 parts per trillion. Nonions
We can smell rain better then sharks can smell blood. I actually just learned about this. There Is a podcast from Stuff You Should Know that goes over all this info. The smell of rain. Yellowbellies2
Palm Facing.... Up
There is a muscle, called palmaris longus, in the forearm missing in about 10% of the population. You can easy test if you have it by putting your pinky and thumb together, while holding your palm facing up, and flex the hand upwards. If 1 tendon is standing out more than the others that's palmaris longus. johigangan
The Cerebellum...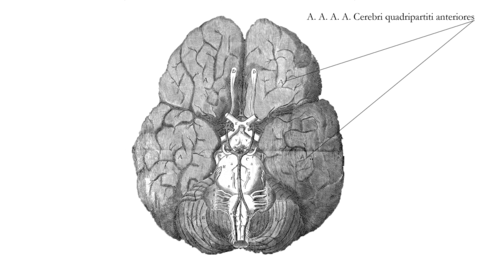 Giphy
A woman was found without a cerebellum, the part of the brain that controls motor abilities of the body. She is alive, and has no real side effects from this condition that we know of.
EDIT: Okay to clarify, her cerebellum was not removed nor did I do it. She was born without one, and the medical professionals (Again, not me) found out after she complained about a headache which lead to an MRI. HarryShachar
Keep reading...
Show less
It's gotta be exhausting, being a doctor, and explaining simple things to patients about how their bodies work.
At some point, there's gotta be a line. Like, how could you not know that you've got two nostrils? How did you not know that, no, you cannot digest a wooden chopstick?
People need to take more initiative to educate themselves on their own bodies.
u/assassinmice asked:
Doctors of Reddit, what is something that you wish everyone knew about their body?
Here were some of the answers.

Keep reading...
Show less