Haven't we all wondered what we'd do if we had a billion dollars in the bank?
Of course we have. They say that "money can't buy happiness" but we all know that that's ridiculous. The truth is that having enough money would solve most of the average person's problems, especially when their problems typically revolve around making sure that they can pay all their bills on time and keep a roof over their heads.
People told us what they'd do if they could only be so lucky once Redditor Stef4nos asked the online community:
"You suddenly wake up a Billionaire. What do you do?"
"Nothing..."
"Nothing until I'm sure it wasn't a bank error."
maxpower7833
Ah, a smart person here. Yes, best be careful!
"Transfer it..."
"Transfer it off shore, pull enough out for a new identity, and set up a new life in a non extradition country, and continue living my life as normal. If no one comes looking for it, I can always transfer it back. But if they start asking about it, poof."
[deleted]
Well, well, well... it definitely sounds like you've thought about this a lot.
"Go back..."
"Go back to sleep. I can deal with this sh*t later."
OK_whenever_Buddy
Correction: You can afford to deal with this sh*t later.
"Apologize..."
"Apologize for waking him."
[deleted]
Ah, we see what you did there.
Smart-aleck.
"Going back to sleep..."
"Going back to sleep since I don't have to go to work."
[deleted]
Hey, hey... when you're right, you're right.
"Find a few..."
"Find a few really good lawyers and financial advisors to keep me on the straight and narrow."
jasperfilofax
Definitely the wisest option. Some people would make so many mistakes.
"I'd hire lawyers and financial advisers to keep an eye on my lawyers and financial advisers and hire a company to audit the lawyers and financial advisers who were hired to keep an eye on my original lawyers and financial advisers and then hire another company to audit the auditors who are auditing the lawyers and financial advisers who were hired to keep an eye on the lawyers and financial advisers I originally hired to manage my money. Then, maybe at that point I could enjoy being a billionaire."
Duality-is-my-prison
It's lawyers and financial advisers all the way down!
"Fill..."
"Fill my gas tank all the way up."
Parhel
Wow, look at Mr. Moneybags here! What's next? Not carrying around a credit card balance?
"Wouldn't it be cool..."
"Wouldn't it be cool to dump like a million dollars in an account and set ALL your bills to auto pay and just forget about them for years?"
theangryintern
And after that you'd still have $999 million to spend.
"Do what I usually do..."
"Do what I usually do but with a smile on my face."
i-like-eating-tacos
This is a good answer. Because if you suddenly got a billion bucks on your bank account (or worse, in cash), you will live in danger if you start talking about it or acting rich.
But smiling and doing what you usually do is the way to go, until your money is locked up in real estate and other investments.
The sky's the limit, people. Though at this rate you might have a better chance of getting a billion dollars if you eat the rich.
They've given us enough of a reason.
Have some thoughts of your own? Tell us more in the comments below!
Keep reading...
Show less
Suppose you had billions of dollars and the ability to purchase or do anything you want. Now imagine what habits of yours might not change one bit even if you did have all that money.
If I had all that money, you still wouldn't catch me frequenting some of the fanciest restaurants in town because I am well aware–having some insider information, as one does–about the way these places treat their workers.
That's just one small example – having all that money doesn't mean I'd suddenly become unethical (and hopefully the same can be said about you).
People shared their thoughts with us after Redditor KCIJunkDiver asked the online community,
"If you were handed 10 billion dollars right now, what would you still never buy?"
"Those rocks..."
"Those jade rock eggs that Gwyneth Paltrow shoves up her lady business."
JedJofis
And don't forget that they're porous and could potentially lead to toxic shock syndrome!
"A PS5..."
"A PS5 from a scalper."
mangiv
I wouldn't buy anything from a scalper – ever. They're gross people.
And if you're a billionaire, you wouldn't ever have to.
"Of all the things..."
"Sex.
Of all the things I'm happy to be fake in this world, affection is something that I don't want money involved in.
That's totally fair. For many people, the presence of money immediately complicates things.
"I'd still sneak..."
"Movie theatre candy. I'd still sneak in my own."
Gosnellus
Cinemas make their money off concessions, which explains why they're overpriced.
"One time..."
"A boat because I am TERRIFIED of what lies underwater. One time I was in Florida and we took a boat out to deep ocean and we were going snorkeling and when I jumped in and looked down all I saw was a deep blue void and it was TERRIFYING!"
ItchyPage
Lots of things lurk in the deep! The ocean is a source of fear for many!
"At some point..."
"A cable subscription. At some point some company will bundle all the streaming services together and put in ads as a lower cost option and we'll all suddenly be back on cable without realising it."
WindYourNeckIn
Watch – you joke now but we'll get there eventually.
"I've never understood..."
"Those massive mansions. I've never understood why you need 100 rooms and bathrooms."
corrupted-professor
To be fair, those extra rooms are certainly for guests and staff.
Unless you're one of the people in The Queen of Versailles. Now there's a rich family with too much money to burn.
"You could probably..."
"Nestle products. You could probably lobby governments to ban Nestle with that kind of money."
antidense
You probably could and honestly, it'd probably be worth it.
"The price is insanely inflated..."
"Diamonds. The price is insanely inflated and labgrown diamonds are just as good if not better. Also a lot of diamonds are mined by slaves and the profits are used to fund civil wars in Africa."
Dumbelgaff
This is correct. So much of the destabilization in the Congo and surrounding areas is a result of the diamond mining trade.
"Luxury brands..."
"Luxury brands known for treating customers badly as a way of signifying luxury. I'm looking at you, Louis Vuitton."
IndividualBlood8598
I would never go somewhere that treated me that way, money or not.
And if I had the money for an assistant, they could probably fetch a Louis Vuitton item for me.
"Just seems... overkill."
"A private jet. Just seems…overkill. First class exists for a reason, right?"
Burahn
Well, if you have your own jet, you're essentially paying money to save time, so there's that. Many who have that much money probably easily could just fly first class but they won't.
"I have no use for one..."
"A f**king yacht. I have no use for one and I'm pretty sure they're part of some money laundering scheme anyhow."
HotCocoaBomb
Probably. Do yachts run on fuel as much as they run on cocaine? Tune in for more at 11.
After thinking of all the things we wouldn't buy, it's definitely worth thinking about the things we would do if we had that much capital.
For instance: Ensuring a more equitable society, ending hunger, poverty, and homelessness.
These things are within our reach, and that these problems have not been solved is not because we lack the resources.
Have some thoughts of your own? Feel free to tell us more in the comments below!

Want to "know" more?

Sign up for the Knowable newsletter here.
Never miss another big, odd, funny, or heartbreaking moment again.
Keep reading...
Show less
Admit it, we all at one time or another, over the course of life dream about a big payday. No, money isn't everything but bundles and bundles of it can make a lot of situations calmer and more tolerable. When one has an endless well of coin, life seems like an abundance of treasure and possibilities. Yes, life is already filled of treasure but, just imagine how much treasure would be possible with a bank account that has more zeroes than you have ideas.
Redditor
Reddit
wanted to know how everyone would splurge like crazy people with a limitless bank account by asking....
If you woke up a billionaire tomorrow, what's the most pointless thing you'd buy?
Alakazam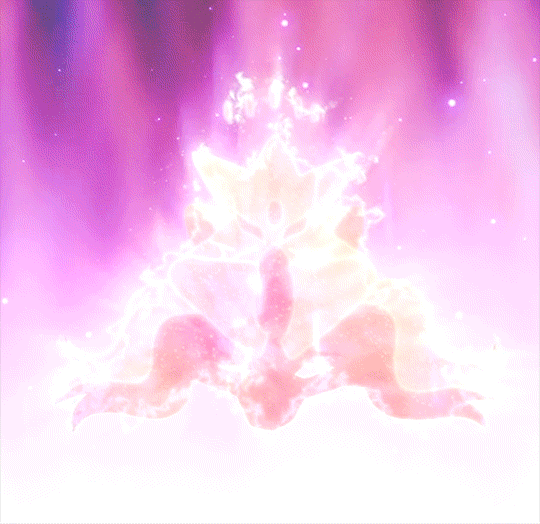 Giphy
A second gameboy advance so I could trade pokemon with myself. Creepy_Carpenter
Someone's getting an Alakazam! nokittythatsmypie
RIDICULOUS...
One of those Roomba lawn mowers. If it's anything like the vacuum then I'm still putting in time watching it making sure it doesn't get stuck somewhere or need cleaning. Snacksmcgee07
Give the landscaping company something likes "mad libs" or "scenes from a hat" where they are randomly giving a bunch of elements and have to make it work as seamlessly as possible.
You'd get some ridiculous stuff, but there'd probably be some awesome gems as well. Considered_Dissent
BUY IT ALL...
I thought about buying the most ridiculous PC setup ever, but then realized I wasn't thinking big enough. As a billionaire I could instead buy a company to engineer PCs that would be obsolete in less than a year on my behalf. KillerRabbitX
I think I've seen a video before of someone playing on like a 20K desktop setup. They were in creative and purposely spawning stuff and doing things that would kill any server and handling it with ease. somedude456
Armored Dream. 
A genuine medieval suit of armor for my guy to put on display. PeopleAreIrksome
You can get a full set of functional armor for a few thousand. Check out the Armored Combat League.
This is my friend's youtube page with some videos of fights for those interested. The_R4ke
Super....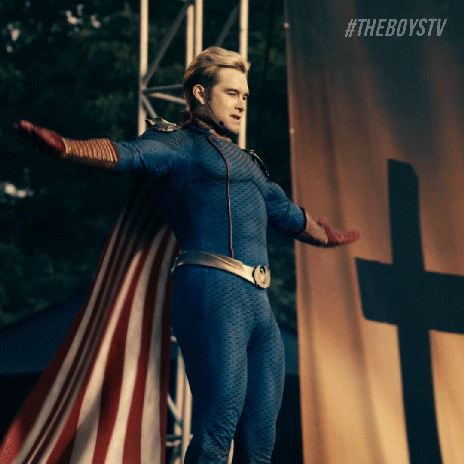 Giphy
I'd commission someone to build me a superhero outfit just so that when I have kids and a family, I can have them 'stumble' onto it and pretend that I was a vigilante in my early years. MR-DEDPUL
Tonight's picture is.....
A 1950s style movie theater with balconies and ushers in pillbox hats and shiny brass buttons. It'd be enormous, to fit as many as possible in comfort, with a massive screen and top-of-the-line modern sound system. Tickets at the box office only, cheap prices for all but luxury balconies. High paid staff. Classic concessions, at low prices.
Movies shown would be chosen by me, daily. All my favorites. I'd record an introduction for each movie like Walt Disney, while sitting in a leather back chair in front of a fireplace, wearing a velvet smoking jacket and reading a book. With a corny "Oh, hello there. I didn't hear you come in. Tonight's picture is special to me because," etc.
We'd do theme days. Like Star Wars, in order of episode, on May 4th every year. Or Friday the 13th marathons on Friday the 13th.
Movie genres would be a big range (PG13 and R after 8), but as they would be my picks, there wouldn't be much drama, romance, or Oscar bait. Horror, sci-fi, action, adventure, and comedy though? Oh yeah.
It would operate at a perpetual loss, but I'm a damn billionaire, what do I care? Talmonis
Hear me out. 
A giant boulder.
Hear me out. Ever hear of Levitated Mass in Los Angeles? They brought in a 340 ton boulder as a permanent public art installation at LACMA. The project was estimated at $10 million. I'd like a similar boulder, brought in from a similar distance for my backyard.
I want people to wonder, "Why?" And "How?" Whenever they visit my home and see a large boulder sitting in my yard, serving no purpose but to make people wonder.
They'd have to dismantle pieces of my home, or demolish my neighbor's home to get such a boulder into my backyard.
Perhaps I'd use it as a cornerstone of my house, which would otherwise be made of modern materials, visible from the inside as well as out.
It's the most baller thing I could possibly do. Cho_Zen
A billion +....
I'd finally buy the $800 UCS Millennium Falcon. Then buy enough bricks to build the entire Death Star to scale with it. jonathanquirk
At first I was "oh cool." Then I took a sec to think about how big the to scale death star would be.
You may need more than a billion dollars. cheetosnfritos
Fresh Feet....
New pair of socks everyday. One of the best feelings in the world. 3RunHoHo
You may get sick due the potentially thousands of chemicals used in the textile manufacturing and coloring process, the pesticides the cotton is sprayed with in the field, the fungicides to keep fungus from growing on them in transport, etc.
There is a reason it is recommended to wash underwear before wearing it. marcelowit
Boring....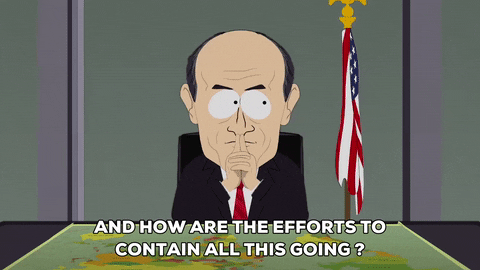 Giphy
A politician. Alideo
What do you do with the other $999,990,000? CakeAccomplice12
Do you have something to confess to George? Text "Secrets" or "
" to +1 (310) 299-9390 to talk to him about it.
Keep reading...
Show less
Coby Persin has over three million followers on YouTube, where he frequently posts pranks and social experiments.
For one of his most recent pranks, Coby, a millionaire, went undercover dressed as a homeless man to see how a restaurant would treat him based on his appearance.
He wasn't expecting any sort of VIP treatment, but was still shocked by the level of disrespect he encountered.
Watch his encounter here.
In the video, a restaurant employee turns Coby away, telling him to "go eat at McDonald's," and that:
"We're not going to be able to do it, sir. This place is a little too expensive for you."
Persin insists he has "lots of money," but the employee continues throwing Coby off the property.
Of course, that's when Coby calls his Rolls Royce.
@StuartHood Well!

— avril goodenough (@avril goodenough) 1519324365.0
Coby's driver brings out a suitcase full of money just to show the employee the vlogger was telling the truth.
Persin then says:
"I told you I had money. What's crazy is the way you judged people just by their appearance."
People online took an important lesson from Persin's video.
@thisisinsider Wow, why would someone assume tbe way a person is dressed, treat them so disrespectful and unkind.… https://t.co/s23TpeCv4s

— Gigi (@Gigi) 1523805325.0
@techinsider @coby_persin Hi coby. That wad absolutely terrible that waiter even saying that to you. I hate places… https://t.co/8ruq8cR9mk

— John Mccomiskie (@John Mccomiskie) 1531663709.0
Well done Coby Persin @coby_persin Watch how wait staff treats this YouTuber dressed as a homeless man… https://t.co/qm8Ix0DsOD

— Shaving Mostho (@Shaving Mostho) 1519222625.0
Commenters on YouTube chimed in as well.

Coby Persin/YouTube

Coby Persin/YouTube

Coby Persin/YouTube

Coby Persin/YouTube
This isn't Persin's first outing as the Homeless Millionaire...
Here is another of his videos.
And another.
The next time you are about to judge someone based on their appearance, take a second and rethink your decision.
Everyone deserves a little human kindness and compassion.
H/T - Business Insider, YouTube
Keep reading...
Show less