It's all fun and games until we all lose eyes and other appendages. But even when you lose a limb... it's a heck of a story. ;) Who hasn't come up with a few ways every now and again to send a little shock into someone's heart? Jumping out from behind corners is child's play.... time to step it up. And maybe get it on video for TV.
Redditor u/Adventure84 wanted to what naughty jokes we've all indulged in towards others by asking.... What evil prank have you pulled off?
She never caught on.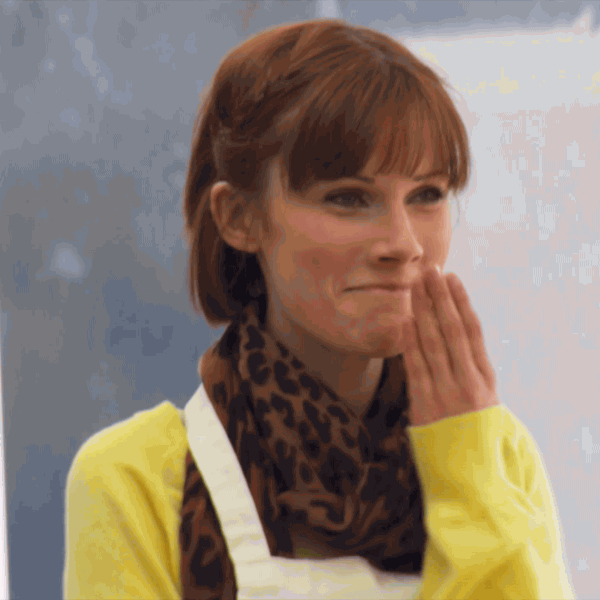 Giphy
Gradually over the course of two weeks moved my coworker's monitors closer to the front edge of the desk. Like 1/4" per move. Until they were so close the keyboard barely fit.
"Stupid small desk," she grumbled, near the end.
I then moved them back, just as slowly, over a few weeks.
She never caught on. busted_up_chiffarobe
Ahoy Mates... 
I used to work for a cruise line. A passenger asked if the crew lives on the ship full time. I and my co-worker explained that no, the crew leaves every night to fly back to Miami and then returns each morning. She walked away satisfied. After that cruise was over, our manager was sharing the passenger evaluations with us and was confused about one in particular.
It was a woman who had stayed on deck 14 and had complained that she couldn't sleep at night because of the noise of the crew helicopter.
Fact 1: 1,200 crew do not leave every night but do live on the ship.
Fact 2: that ship didn't even have a helipad.
Question: wtf was she hearing every night. persistent_polymath
Not my Liquid... 
People in school used to always take my Gatorade. So I took an empty bottle, filled it with dyed salt water, and let them take my drink. Not gonna lie, it was hilarious watching one person to spit salt water in the middle of class only for their unbelieving friend to do the same. mc_freak2013
Broken strings....
Over a decade ago I worked in the warehouse of a Guitar Center. We dealt with inventory, shipping and receiving. We had a dumpster behind the store in a shared parking lot that people would leave random things in even though it was not a public dumpster. One day we found a a broken beach chair in an open cardboard box.
The box had a shipping label on it. It was left in such a way that it was easy to assume that the chair/box combo was left by the same person. We packed the beach chair in another box and shipped it back to the customer. I wish I was there to see the person's face when they received their trash back via UPS. NJtoTheBay
The Last Marshmallow....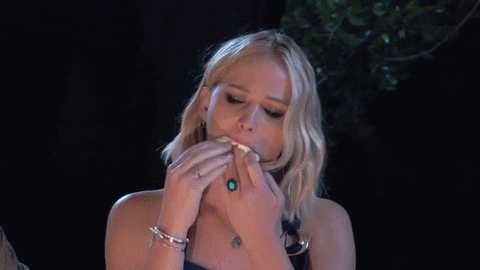 Giphy
Picked out every last marshmallow from my sister's box of lucky charms. Then took a photo of me eating a bowl of just charms, printed it, and put in the bottom of the bag. I then sealed the bag back up, hot glued the box and back in the pantry it went. CarnivorousConifer
The Foot Traffic....
One night I replaced every framed object in my bosses office with a picture of me making a stern face. Posters, certificates, photos, etc. Took like 3 hours because he had like 30 framed things in his office. The next day I made sure I was out doing field work to make him sit with it most of the day. He had a lot of foot traffic to look at his office that day. captbadass26
People Share Which Social Norms Absolutely Baffle Them | George Takei's Oh Myyy
No Touching....
I lived in Korea for a bit. When my mom came to visit I told my Korean girlfriend it was an American custom to greet older women by touching elbows. I told my mom the same story about Korean customs. It was a thing of beauty. They were not pleased. wafflepark
chaos ensued.....
I remember it like it was yesterday. At summer camp my cabin's leaders found a little snake that wasn't doing so well so they decided to put it in an old terrarium in our cabin. A few of the guys were nervous about it. So the next day when the leaders decided the snake was well enough to release, I asked that they keep quiet about releasing it. when the other guys got back to the cabin and found no snake in the terrarium, chaos ensued. The_Mantis-O-Shrimp
Cue Me....
My manager had left me in charge of the store when I was 16 (not legal but that's a whole other mess) for a whole weekend. Saturday went well and I was happy with how I went, although my paranoid brain is always concerned about whether or not doors are actually locked. I'm the same with my house, but the store was worse. So I make my dad drive down to the store to double check that everything is okay.
Fifteen minutes later I get a phone call from him saying "[manager] and the police are here because the door was unlocked and people were inside." Cue to me on the floor in tears hyperventilating, while my dad is telling my mum (who had since picked up the phone) that he was only kidding and that everything was fine. MsJacq
Steel Toed...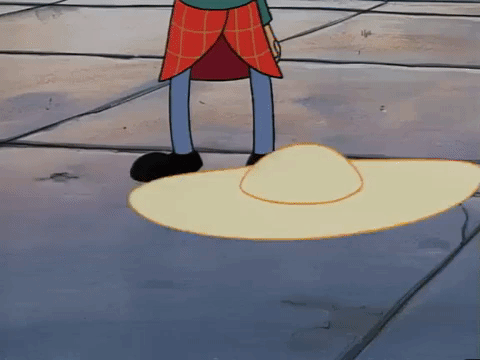 Giphy
Welded a co-workers boot to the floor. He had worn out the toe caps on his steel toed boots. While he was making a weld kneeling inside a large piece of equipment (on steel) I put a small tack weld on his boot so he had trouble breaking it loose and getting up. Snakebiteloo
Keep reading...
Show less