In spite of the separation of church and state and the fact that anyone should be able to freely practice any religion they choose, an ever-increasing number of far-right conservatives have used their Christian beliefs to espouse hatred and bigotry.
An all too common attack they utilize is telling someone who disagrees with them that they're "going to Hell."
Unfortunately, this prediction rarely leads people to quake in their boots as was intended.
And instead, they're the ones who often find themselves at a loss for words when the people they verbally attack have a comeback line all prepared.
Redditor Tacobellgrande98 was curious to hear the snappiest zingers for the occassion, leading them to ask:
"What's the best response to a Christian saying 'you're going to hell'?"
How Else Would They Know?

"'See you later!'"
"A skater boi dropped this one on holy rollers in college, the rest of us thought it was absolutely brilliant."- Ishidan01
"See you there then."- CuddleDemon04
He's Always Listening...
"It makes Jesus sad when you say that"- OperationBackground2
Can I You Show Me On A Map?
"'Where?'"
"Act like you've never heard of it—concede none of the authority or credibility they are used to having."
"'What do you mean, after I die—how can I go somewhere after I die, I'll be dead?'"
"'My what?'"
"'Do you see these souls often, friend, is one in the room right now?'"- RidesThe7
Some People Have Heard Worse...
"Shrug, say 'Ok' , and walk away."
"You not caring riles them up even more."- ExRetribution
I See It Differently
"Yeah, well, that's just like, your opinion man."- EnvironmentalPack451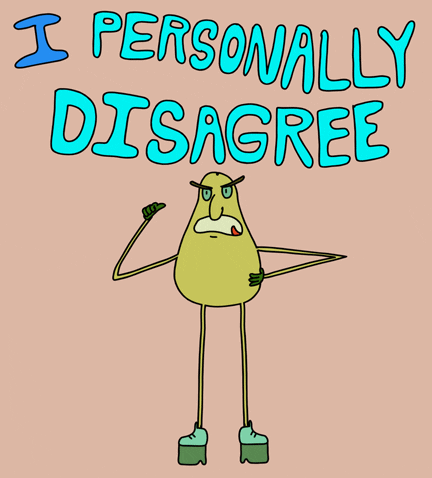 Animation Disagree GIF by Moving Picture Show
Giphy
When Was The Last Time You Actually Read A Bible?
"Judge not, that you be not judged."
"For with the judgment you pronounce you will be judged, and with the measure you use it will be measured to you."
"Why do you see the speck that is in your brother's eye, but do not notice the log that is in your own eye?"
"Matthew 7, 1-3."- Aas-im-Aermel
"'Live a good life'."
"'If there are gods and they are just, then they will not care how devout you have been, but will welcome you based on the virtues you have lived by'."
"'If there are gods, but unjust, then you should not want to worship them'."
"'If there are no gods, then you will be gone, but will have lived a noble life that will live on in the memories of your loved ones'.― Marcus Aurelius."- Trygolds
"I thought God is the only judge of our soul?"
"Who are you to take his place?"
"It's better to attack them using their own teachings and beliefs that contradict their statement."- ZaiJianDada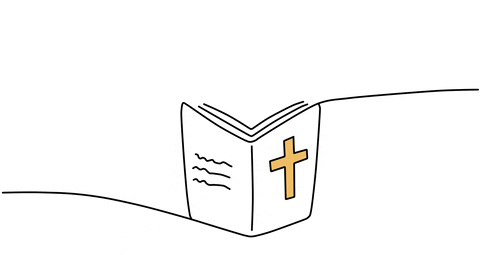 Bible GIF by GlorifyApp
Giphy
Tell Me Something I Don't Know...
"Aren't we all already here?"- YaMa-Ma
When The High Road Doesn't Seem To work...
"The Australian thing to say is "Get f*cked c*nt!"- IllTruck3645·
Give Them A Taste Of Their Own Medicine
"According to your God, so are you for doing his job and judging."- Reddit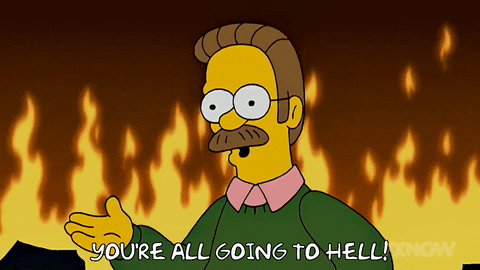 Episode 5 Burn In Hell GIF by The Simpsons
Giphy
Say. Nothing...
"Stare at them blankly and don't hide your confusion."
"Don't say anything."
"Let them talk."
"They will keep talking, and the more they talk, the more uncomfortable they will make themselves."
"If they ask you any direct questions, don't answer them, just keep looking more and more puzzled."
"At the very most, shrug in total confusion."
"Do your best quizzical dog impression."
"They will give up and walk away, and regardless of how they try to seem outwardly, they will feel defeated, and question whether being an enormous a**hole is worth it."

"It may not last once they get back into their bubble of people who think that's a great way to act, but realistically, it's the only way to fight back."
"The minute you engage with them at all, you lose."
"Any comeback feeds into the victim complex inherently baked into Christianity."
"The only winning move is not to play."- PowermanFriendship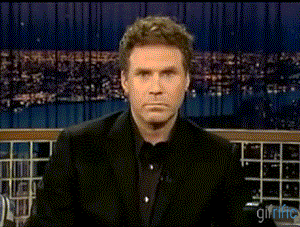 Will Ferrell Blank Stare GIF
Giphy
It can be very easy to judge others.
But one can't help but stifle their laughter at those who judge others for not being as devoutly Christian as they are.
As they are all but literally going against the beliefs they are supposedly practicing.
Humans are the dumbest species.
It's a scientific fact!!
Ok, maybe not THE dumbest, but we're up there.
How many times have you stood there, jaw on the floor, in a conversation or listening to a conversation and you thought...
Do you hear you?
It's a scary world out there when you hear what other believe to be true.
Redditor SzyMeX335 wanted to hear about the shockingly stupid things people take as truth.
"What is the dumbest thing people actually thought is real?"
I have lost the thread when it comes to humans. We're dumb. The end.
That's Matt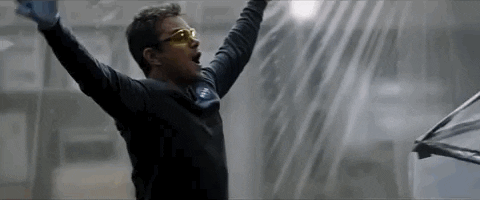 Ridley Scott Nyff 2015 GIF by Film at Lincoln Center
Giphy
"When we went to see the Martian in theaters, at the end some woman behind us told her friend, "I can't believe I missed this. When did this happen?'"
amccutchan14
5G
"I was told a great story by a friend who attended a town meeting addressing the locals 5G mast concerns. In attendance was a representative from the network company."
"A selection of people were permitted to take the mic and rant for hours about how they'd all been getting headaches, feeling more low than usual, flowers had been wilting, their dog wasn't himself, all manner of things blamed on 5G."
"Several hours later after everyone had their say and the crowd of hundreds had been whipped into a fever the company representative had his turn to speak and simply said 'thank you everyone for your comments but we haven't turned it on yet.'"
IndividualDot9604
Bombing the Air
"'The rain follows the plow.' In the 1800s American West this was everywhere. The idea was that agriculture would bring rain and make farming super easy. Supposedly, when grasslands were turned into cultivated fields, the soil would release moisture into the air. Then human activity like factories or trains would make vibrations that formed rain clouds. Eventually the idea expanded to straight-up bombing the air with dynamite on kites."
Puzzleworth
Reductions
"A lot of people fall for the scams around a company selling you a device you plug into an outlet in your home and it 'reduces your electricity bill.' You'd honestly be surprised how many people have paid money for these and even swear by them even though it's 100% snake oil and incredibly dumb to think it would do anything."
360_face_palm
Fry 'Em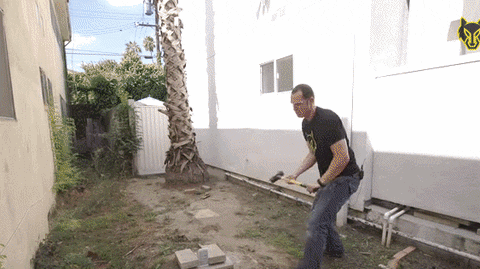 iphone GIF
Giphy
"That fake ad for apple phones getting the capability to charge via microwaving. Buncha people put their iPhones in their microwaves and fried 'em."
theskepticalpizza
Microwaving IPhones? At those prices?! Oh Lord.
Calm Down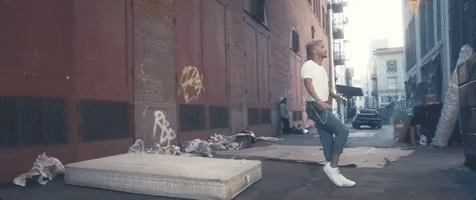 mess reverse GIF by Jordan Fisher
Giphy
"Ripping the tag off of the mattress. I accidentally ripped one while moving, the movers said i'd go to jail, so I hid in my room. I was about 5."
Sheriff___Bart
The Yank
"Those wrist bands that 'give you energy.'"
Valuable-Raccoon-734I
"I wanted to see what the scam was once in a mall where they were selling these. They first yank on your arm throwing you off balance easily."
"Then they put on the bracelet and yank on your arm again and you are magically steady as a rock. The impression is strong until you realize all that happened was that you were not caught off guard and were able to anticipate the force that was about to be applied and unconsciously braced for the yank."
Independent-Bike8810
Research Says...
"Posts that start with 'Science says/Psychology says... etc.' without the actual research study links."
Fu*aseGeiCactus
"Even with a link, half misunderstand the article or make wildly exaggerated claims (no, curing something in mice doesn't mean it will be possible to do the same with humans, it's not even that likely the research will apply to humans, but we can't do that research to humans so we use mice)."
"That and research articles whose results cannot be replicated."
FirstSurvivor
Oh Mickey!
"That dumba** video people keep posting of a delivery woman dropping off a package, then reading a tear off pad of paper (that's coincidentally big enough for the security camera to read) that asks her to open the package she just delivered and dress up in the Mickey Mouse costume to surprise their son (who is going to be home any minute) for his birthday when he gets off the bus. Delivery drivers are peeing in Gatorade bottles. Like hell they're going to take the time to do all that."
manderifffic
Seriously?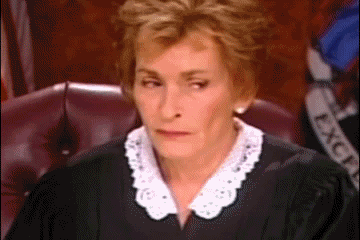 Judge Judy Reaction GIF by Agent M Loves Gifs
Giphy
"Beanie babies as an investment strategy."
Babyfart_McGeezacks
"That picture of a divorced couple splitting up their beanie baby collection in the courtroom cracks me up."
Rambo2090

Car Lights
"I thought it was illegal to keep the lights on in the car until I was like 14."
"My parents are liars lmao 🤣"
Practical_Past1626

"We were leaving my mum's place and I had the lights on in the back for the kids, and my mum was like "isn't that illegal?" My mum only taught me that because she believed that too. Multi-generational lie."
elsharpo
Kid Gloves
"Babies feel no pain and they believed that until the 1970's so they would experiment on babies up until then because they didnt feel pain. Scary."
Mastercoolgr
"A pediatric anesthesiologist once told me that anesthesia wasn't used on infants (pre 1980 or so) because there was a good chance of killing the kids with too many meds."

"Anesthesia as a field of study is really quite young. If you were doing surgery on an infant you could go without anesthesia and hope they don't remember or you could give it to them and risk killing them (or permanent brain injury)."
It was only a few decades prior that adults were in the same boat. Bite the stick and hope you pass out."
justhappen2banexpert
I don't have the words. Oh, I do... "I give up."
Do you have anything to add? Let us know in the comment below.
It's truly absurd how many people out there believe all sorts of medical myths. Believe it or not, there is no magic pill designed to help you lose weight.
For most people it's as simple as diet and exercise—and yes, what that looks like will depend a lot on your own body, which is why meeting with a dietician or speaking with a trainer might be a good option if you want to delve a bit deeper.
There is no crazy new diet or detox regimen that will help you out... unless you want to risk your health.
Sorry to disappoint.
People were keen on sharing what other weirdo myths annoy the hell out of them after Redditor FM596 asked the online community:
"What is a myth that is passed from generation to generation, and people still believe it?"
Quite the common myth—I was warned about this all the time as a kid. Even then, I knew it didn't make much sense.
"That you get warts..."
"That you get warts from frogs. Warts come from the human papillomavirus and come from contact with the virus through broken skin. It is a human-specific virus and cannot be spread through different species."
mtn_cat
Why do people believe this crap?
Do they still think you can kiss a frog and turn him into a prince, too?
"Many people still believe..."
"Many people still believe hymens are like plastic food seals that cover up the hole and get popped when you have sex for the first time, and if a girl doesn't bleed she's not a virgin."
[deleted]
The myths surrounding women's bodies are just ridiculous thing, aren't they?
Here's an idea: SEX ED!
"That if you get too close..."
"That if you get too close to a baby bird, the mother will smell human on the baby and abandon the nest. You probably should still avoid touching baby birds for other reasons like disease or risking injury to the animal though."
NawlSideNative
THE REJECTION!
But yeah, this doesn't happen. So farfetched.
"That fish only have..."

"That fish only have a 5-second memory. My fish are fed automatically on a timer and they know dinner time better than my goddamn cat."
Osr0
I bet they do. Animals are much smarter than we give them credit for.
"That one thing..."
"That one thing about swallowing like 7 spiders a year in your sleep. Why the hell did anyone ever think that was a thing?"
ReaperSCP
Because people are gullible.
Sooooo gullible.
It hurts.
"That your hair..."
"That your hair and fingernails still grow after you die. It's mainly an optical illusion. Your skin decays and shrinks, causing hair and fingernails to look like they've grown."
CasinoKitten
I grew up hearing this. There are entire generations of people who believe this.
"That certain animal parts..."
"That certain animal 'parts' have healing/magical properties. Like tiger whiskers protect the wearer or rhino horn cures impotence and hangovers."
storm-in-a-teapot
Sorry to disappoint, guys, but animals are not "magic" and here for your personal amusement and woo-woo.
"That you have to wait..."
"That you have to wait 24 hours before filing a missing person report."
popthetab
We can definitely pin some of the blame on movies for this one. "Oh, you know for certain your daughter was kidnapped and might possibly be murdered? Looks like you'll have to take matters into your own hands and pursue some good old fashioned vigilante justice, sorry."
"No amount of reasoning..."
"That cats kill babies."
"I've run into this so many times since having kids. And it's not the older grandmas making these statements."
"I've had 20-year-olds tell me that you can't have cats if you plan to have babies because "they'll steal their breath" or some other variation. No amount of reasoning or rationale will dissuade them of this belief."
anothertimesometime
Cats are wonderful creatures. It's a shame that people believe such nonsense about them.
Google is your friend. It's very easy to debunk this stuff.
I remember being taught that the tongue had taste zones—we even had to fill out a worksheet labeling the tongue's different zones.
That's totally wrong, in case you haven't figured it out.
Know some myths that annoy you? Feel free to tell us more in the comments below!
It's hard not to look back on history and be disgusted by a number of things which were at one point deemed acceptable, even not so long ago in the grand scheme of things.
The endless list includes segregation and women not having the right to vote.
We'd certainly like to think that we've come a long way.
But when we look back on how much we, as a culture, have evolved for the better, it also makes us stop and wonder what current customs or practices accepted in society today people twenty years from now will look back on in disgust.
This piqued the curiosity of RedditorSalt-Campaign6402,leading them to take to Reddit to ask:
"What modern day practice/ belief is most likely to be considered barbaric and outdated in the future?"
A revaluation of medical practices

"The way that f*cking speculum is shaped."- PopK0rnAndMMs
"Gynaecology procedures being done with out sedation or some type of proper numbing agent."- baconbutt96
"Chemotherapy."- sphygmomanometito
The end of stigma
"The entire system surrounding mental health."- crapgarbage
More respect for the environment
"Deforestation hopefully."- CrumbledTheCookies
More sustainable materials
"Single use plastics."- Lemilli000000n
Improvements in wages and working hours

"Working long hours to the point of sleep deprivation and exhaustion."
"Right now people brag about it."- HonestlyPizza
"Hustle culture."
"It's a scam made up by the rich to make the poor feel good about being exploited."- whythatusername
More humane treatment of animals

"Breeding dogs that can't breathe."- username-alrdy-takn
Possible life saving advancements in science?
"I feel like organ transplants from strangers will seem bizarre in the future."
"I imagine we will be able to grow genetically-identical organs and use those instead."- thunderbiird1
Twenty years from now, we'll likely find ourselves relieved that some things have finally changed.
Then too, we might look back in horror at many things we wouldn't even take a second thought about at the time.
When we're little, we're inclined to believe things that seem ridiculous when we get older. Most of us believed in Santa Claus and the Tooth Fairy at some point. Many of us believed unicorns existed, or that there were monsters hiding under our beds.
When we were 10, my best friend and I convinced our younger brother that we were spies that went to a special spy school in the middle of the night to train. When I was 12, I managed to convince my soccer camp rival that I was pregnant with a carrot. I'm still not sure how that worked!
The point is, when we're children, we tend to believe a lot of silly, or even stupid things. However, some of us carry some of those stupid beliefs into adulthood.
Reddit users shared some of the stupidest things that they or someone they know still believe thanks to Redditor OnionChan_.
He asked:
"What are the stupidest things that some people believe?"
Live Dangerously Or Not At All
"Had a former co-worker who believed it was safer to cross in the middle of oncoming traffic than at a stop light because they were forced to see you that way. We'd be walking and she'd just cross, horns blaring and swerving around her while we waited for the light to change."
"She also believed our manager was on her side though, and she was the lowest paid in the group - even below the minimum the school allowed. It was amazing she was still alive."
– VictoryaChase
Those Cows Are Talented
"Probably late to the party but I thought that cows rolled up those hay bales until I was like 16."
– Whakefieldd
"As someone who spent the last three days throwing hay bales, I wish cows contributed."
– The_Brain_Fuc*ler
It's Like Rain On Your Wedding Day
"Up until 6th grade I thought ironic meant something was made entirely out of iron. I was only corrected on my misunderstanding when my teacher asked me to explain my logic after I commented on how the hole puncher was the only ironic object in the room. I still remember the look of bewilderment on her face as I said it lol."
– NorthEasternDunes
And Also, It's Made Of Cheese
"I knew a woman who believed that there are high-end resorts on the moon that rich people are vacationing at. She was shocked and confused when I told her that I didn't also believe this."
– grannybubbles
Where Do Babies Come From?
"When I was little, I thought children came from your kidneys."
– Myst3rySteve
"You're kidding me."
– HertogJanVanBrabant
Someone Needs To Look At A Map
"Heard some guy say "Florida doesn't exist, the government made it up". He wasn't joking"
– BigBounceZac
"That's nonsense. Wyoming is the only fictional state."
– themattboard
"Technically the government made up every single state. Like how every word is made up."
– HyperSpaceSurfer
One Of The Biggest Conspiracy Theories
"Flat earth"
– New-Highway868
"if the earth was flat, cats would have knocked everything off the edge by now."
– stormquiver
"I just want to know what is the purpose of the conspiracy? Like if the earth really was flat what would be the purpose of hiding that?"
– afellowchucker
Nothing To Do But Laugh
"We use only 33% of a traffic light. Imagine how fast traffic would flow if we used 100% instead!"
– dracosdracos
"I got into this argument with someone once. I ended it with "Let me remove 90% of your brain and let's see how well you function.""
– Stoomba
Milk Is Milk Is Milk
"I saw a video of a vegan, drinking strawberry milk the nesquick brand. They said "it's vegan because it's strawberry milk. Not like cow milk. You know what I mean?" I get how they can have misunderstood due to almond milk, soy milk etc. but still, I found it very stupid and I feel like it's very common knowledge that it's strawberry flavored, like chocolate milk."
– _Plutooo_
"Really difficult to milk all those tiny little nipples on the outside of the strawberries. Takes a lot of work"
– Jothomp79
No Words
"NSFW"
"Up until I think our sophomore year of Highschool, one of my best friends at the time thought that for guys, your pee is stored in your balls. This friend was a dude by the way."
– rainylikesstuff
You Can Also See The Sun...
"That from the east coast, California is farther to get to than the moon. Because you can see the moon"
– Illustrious_Charge88
Where Is The Proof?
"here in the philippines there's an old belief where If you eat conjoined fruits while being pregnant the baby that your delivering will be conjoined twins."
– PotatoKevin409
This One Is Kind Of Sad
"I thought Alaska was an island and not a part of the North American continent so there's that"
– Hour-Egg-3011
Maybe In The Animated World
"That if you look at a screen for too long your eyes go square"
– FluffyJo22
WHAT?!?!
"Santa isn't real"
– cry_me_river
I WISH This Was True!
"For the longest time, I thought fascism was like racism but for faces--discriminating based on beauty standards, basically. Ah, to be teenager me calling random people fascists again..."
– MaelstromNyxus
Um...Huh?
"My primary school teacher for trying to teach me that Noah's Ark carried fucking dinosaurs.
T-Rex and Steggasauras and all."
– sroche24
That Sounds Painful!
"i had a partner who genuinely believed they put acrylic nails into your finger, like they do in the practice nail videos. they thought they legitimately pushed them under your cuticles."
– peach_png
Can't Reason With What's Not There!
"Ghosts. My MIL told me that she'd rather have a robber in her house in the middle of the night than a ghost. She said she can reason with a robber but not with a ghost."
– sad-butsocial
Double, Double Toil and Trouble
"That crystals have magical powers"
– Outlier25
That made me laugh out loud, and not because of its ridiculousness. I admit, for a long time, I believed that too!