When it comes to religion, a person either believes in a god or doesn't believe that a higher power exists.

But people are more complex than that. As we evolve throughout our respective journeys in life, we are known to vacillate between conforming to some ideas while dismissing others.
What we used to believe in no longer applies based on our negative experiences and vice versa.

Does it work the same way with faith and believing in God?

Curious to hear from non-religious people online, Redditor Graysie-Redux asked:

"Atheists of Reddit: What could change your mind?"
The proof is in the pudding.
Proper Comeuppance
"Every single paedophile/rapist in religious positions of power being simultaneously struck by lightning."
– serharridan

Evidence
"Any actual evidence. Also change my mind about which god(s)? Yahweh, Zeus, Osiris, Amaterasu?"
"I'm always amused by people not understanding what athiesm is. It's not a belief. Its a rejection of a claim and that's it. It's not what evidence would convince me otherwise, it's what evidence do you have. I observe said evidence and say that's not sufficient evidence because..."
– Rdr198829

Deeper Persuasion Required
"Nothing could suddenly change my mind into believing in the Christian (all-knowing, all-powerful, all-loving) God. Proof of an entity with reality-changing powers would certainly change my world-view, but only to the point where I recognize that such a thing exists in the known universe. Ability does not imply divinity (or altruism)"
– Piercewise1

A Father's Experience After A Heart Attack
"My dad is an atheist, and had a major heart attack last year which came extremely close to killing him many times. He was in a coma for more than a month."
"During that time, several Christian family members wondered if he was having a religious experience, had seen/spoken to god or maybe his late daughter as an angel, and would awake as a religious man now."
"I said there was zero chance. Even if he did actually have these experiences and then come out of the coma and tell us about them, he would never say 'I talked to god while I was in a coma.' He would say 'The chemicals in my brain did an interesting thing while I was in a coma.'"
"As it happened, he did live and was able to tell us about his experience. None of it was remotely religious. It was mostly memories of thinking the hospital staff were torturing him."
"The closest thing he had during the coma was a dream where he saw my wife telling him that my dead sister and my wife's dead sister were talking in heaven."
– PRGuyHere
These atheists believe in heavy sarcasm.
The Mythic Creature
"As a former atheist, what changed my mind was that, i learned the flying spaghetti monster existed."
– ThundaCrossSplitAtak

Egyptian Deity
"Christians, what would convince you to worship the Egyptian god Ra?"
– RedofPaw
"Whichever one, Christ or Ra, shows up in front of me first and bitch slaps me."
"Edit: if one of you offering to slap me are a God please teleport to my location to prove it you coward."
– RikenVorkovin
Money Talks
"I don't even need proof. I'll believe in him for €10m. I accept cash."
– ShadyShamaster
"Now that's a conversion method I could get into."
– yomommasofat3

The jury is still out for these Redditors.
Time To See Someone
"Don't know if there's anything. If some god appeared I'd still wonder if this was some hallucination and make an appointment with a psychologist."
– Destriant_of_Perish

Seeing Is Believing
"I think for me god would have to appear on a societal level in addition to seeing them myself. If my friends and relatives (who are also mostly atheist or agnostic) testified to also seeing god, as well as the general public and it became a known thing that god was real and making appearances I would probably believe it too."
– Feral_doves

Hearing It From The Source
"A god showing me they're real."
"Not a person telling me why their god is real. That's evidence of nothing."
"Gods shouldn't need middlemen."
– Vic_Hedges
There is not enough convincing that can persuade atheists to believe in an all-powerful, omniscient entity.
Many of them would attest to a higher power if they could be presented with tangible evidence of its existence.
Yet, I'm pretty sure most people who claim to have faith have not witnessed any appearances by God.
So this is an interesting conversation about what leads people to believe or completely dismiss the possibility that there might be something greater out there than any of us can ever imagine.
What do you think?

Want to "know" more?
Sign up for the Knowable newsletter here.

Never miss another big, odd, funny or heartbreaking moment again.
Keep reading...
Show less
Being high and mighty is not a particularly attractive quality on anyone.
But every now and then, it's hard not to find ourselves looking down, or raising our eyebrows at something, or even someone.
Be it the way your food is prepared, or having to stay in a hotel which is definitely not five stars, it's hard not to fall upon something which doesn't meet our standards every once in a while.
Redditor mandela_effect_12 was curious as to what the Reddit community looked down upon, or what they thought wasn't good enough for them, leading them to ask:

"What is your most 'elitist' viewpoint?"
They'll get my vote
"Candidates for President should be required to take the Civil and Foreign Service exams, and publish their scores."
I'm not looking for a passing grade, just an objective measure of competence."- cryptoengineer.
I think you meant "you're", not "your"...
"Even if it is just fan fiction, put effort into the grammar."- ImaGamerNoob.
"Spelling, grammar, and punctuation exist to make writing comprehensible."
"F*cking use them."
"It's not that hard."- ActuallyCausal.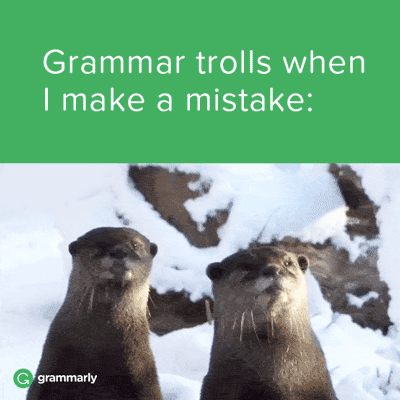 Giphy
When you get to be a certain age.
"Senior citizens should absolutely have to retake their drivers exam every couple years as they get older."- mox44ah.

Up in the air.
"I hate flying budget airlines because the majority of my fellow passengers are so uncouth and don't possess common flying etiquette."- BudovicLagman.

"There should be a separate security line at the airport for people who are flying for the first time or aren't familiar with the rules."- PhiloPhocion.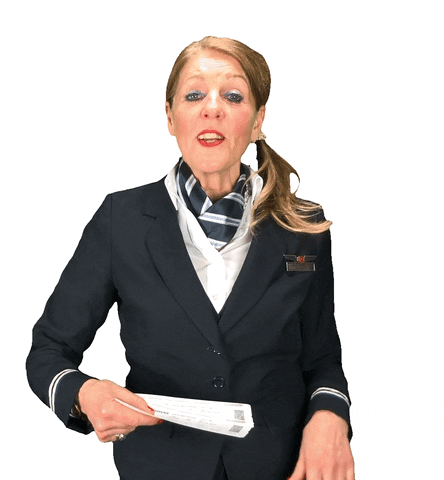 flying den haag GIF by Rotterdam The Hague Airport
Giphy
And what makes you an expert?
"Expertise matters."
"People who have studied an issue all of their lives have better opinions on that issue that people who don't."
"Have individual experts been wrong in the past?"
"Can 'the wisdom of crowds' be surprisingly accurate?"
"Sure."
"'I know better because I know less', is a crock of sh*t.- copperdomebodhi.
That seems like an easy fix.
"As a professional tradesman, I can clearly see when a 'handyman' has been doing so-called upgrades."- skuterpikk.
I can't believe they let them in here!
"A lot of different places should have required etiquette courses before you can use/be a member."
"Some examples: public transportation, especially flights, gyms, concert venues, movie theaters." - Drunk_Lahey.
How dare you serve me something from a box!
"I'm pretty bougie about food."
"My in-laws invited us over for shrimp risotto one night and it was literally Uncle Ben's cheesy rice, those little canned shrimp, and thawed broccoli."
"Nothing inherently wrong with the dish but I was (silently) snobby about it being presented as 'shrimp risotto'."- loudlittle.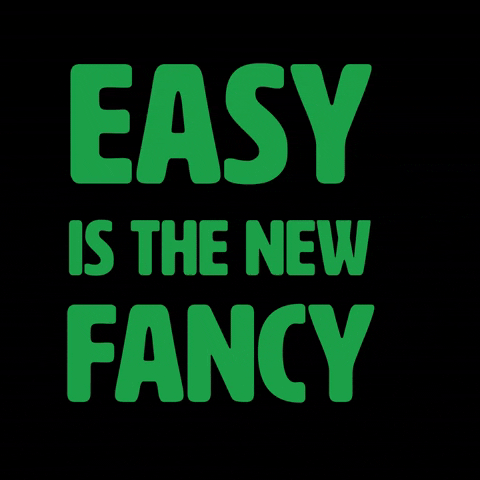 Dinner Cooking GIF by B'gan Foods
Giphy
Being a polyglot is so in right now

'To speak at least one or more foreign languages."- Exynika
"Everybody should be proficient in at least one other language than their native one."- Material_Ambition_95
You may call me "Doctor".
'People who have PhDs in non-stem subjects tend to have greater emotional intelligence."- aerosmithangel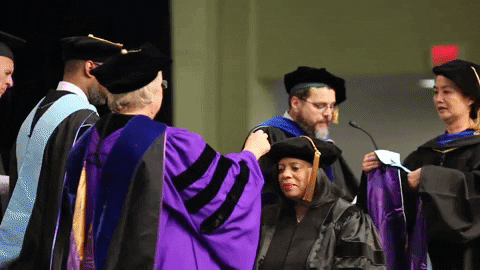 school college GIF by Western Illinois University
Giphy
Writing is a God-given gift
"Not everyone can learn to be a good writer.'
"I very firmly believe, as with any talent, you can learn of course but only to a limit."
"And we all have limits."
'Just because you want to be a great writer doesn't mean you're capable of it."
"A lot more goes into it than merely having the talent."
"It's like what they say about acting, prepare for rejection."
"Lots of it and don't take any of it personally."
"And you are permitted one night with a bottle of wine reading the reviews - good, bad - to dwell and then you move the f*ck on."

"But yeah, I think great writers are born."
"Good writers are taught but only ever to a certain point."
"I would've loved to have been a singer but I can't sing."
"I could learn control and technique but I do not have a musical ear and I will never, no matter how much I want it, actually attain a level of talent I do not actually possess."
"I might improve but I will never really succeed."- C*mInMeBro88
This is what a therapist is for.
"Istg, the level of insecurities I see on the internet these days is walking a fine line of narcissism."
"Like no one cares, we all have bodies, no one's wrong in them, everyone needs to chill out and stop making their delusion everyone else's problem."- soma_nova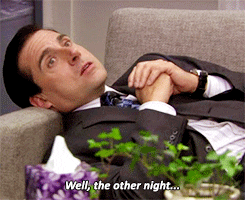 the office therapy GIF
Giphy
Expatriating? Then assimilate!
"If you're gonna live in a foreign country, even for a short while, you've gotta learn at least the basics of the language there."
"It's not only for your own benefits, it's a good way to show that you respect the culture and the country."
"It's true that almost everyone speaks English, but expecting native people to adapt to you instead of you adapting is just disrespectful."- mr_brown_rodent
Parenting should require a license
"People should have to attend childrearing classes with an exam and passing grade before having children."- thecrystalcrow
No matter how much you have... learn how to manage your money!
"My elitist opinion is, there is no other reason to be financially illiterate other than illiteracy."
"If you don't understand how money works and/or how to budget, read a book about it."- crezyte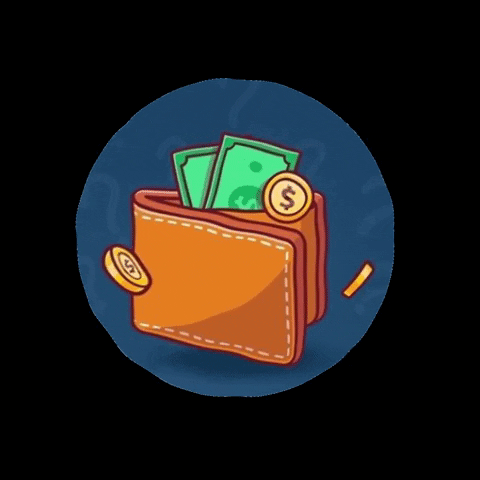 Giphy
Express line for questionable habits!
"There should be a separate line at convenience stores for cigarettes and lottery tickets."- annh53182
Some might say having standards is an admirable quality.
Though it's probably wise to hide your disgust when your in-laws serve you cheez whiz and not your favorite camembert.
Keep reading...
Show less
When we are young we will believe any old thing. Won't we?
Are we gullible or just open minded?
Maybe a mix of both.
When we're children everything is never fully explained until down the road.
Plus we're lied to by adults who think it's fun to fabricate about life to kids.
When we look back we have to laugh.
Kids are crazy.
Redditor xitslennywitchx wanted to know about the children's minds. They asked:
"What is the dumbest thing you thought as a child?"
For the longest time I thought Elton John was singing to Tony Danza. Not a "Tiny Dancer." I hear that's a common one.
Birth Control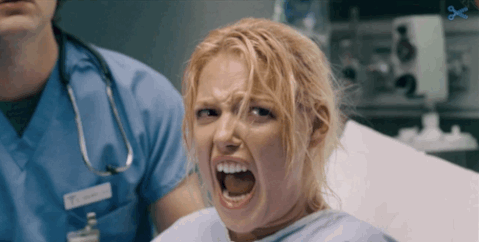 birth GIF
Giphy
"My mother gave birth to everyone including my father and probably even random strangers around me."
lizzie_datcat
Outside of School
"That teachers slept over night at school."
Worldly-Luck-8513
"I saw my first grade teacher in Kroger one day and it scared the crap out of me. I didn't think she was allowed to leave the school."
twcplus3
"Not me, but my sister had some kids at Sunday school. When she mentioned something about her mom, the kids were so shocked. My sister cracked up and asked them 'did you think I stayed only in this room for all of my life?' Apparently the kids thought exactly that."
Wit-Hoid6674
Change
"Every day my dad would come home from work and put a handful of change on the dresser. I thought that's what he was paid that day."
vinigua
"Once when I was a kid I was at my dads office and his coworker handed him some change and I 100% thought the same."
steeemo
THE POWER!!
"I clearly had superpowers because when I ran I could hear the wind in my ears- I must have been approaching the speed of sound. I also remember being amazed at my powerful breath which could push a SOLID piece of paper across a desk."
badideas1
"I also had ear-wind superpowers. I also believed that I had other powers that I just hadn't figured out how to use."
Embarrassed-Ad-1639
Around the World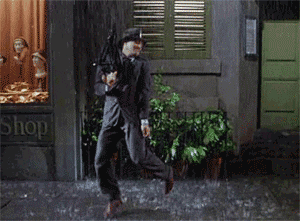 Singing In The Rain Dancing GIF
Giphy
"I thought when it starts to rain every where in the world was raining at the same time, like no where was safe."
hauntedhouseparty
That rain one I forgot about. I thought that too. LOL.
Save them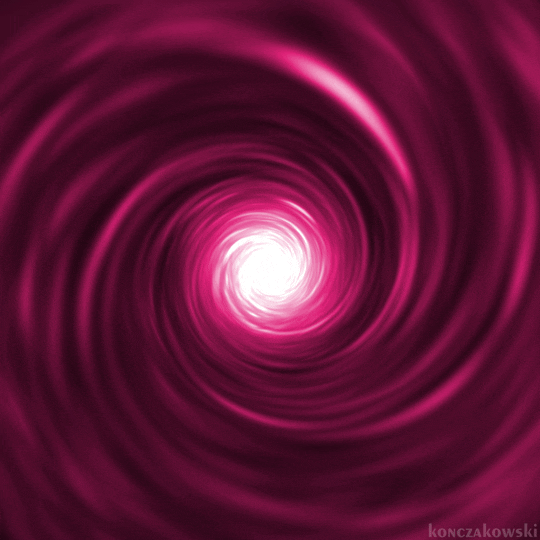 loop vortex GIF
Giphy
"I must've been 6 and my parents always told me 'Think of the starving children.' I started intentionally throwing away food. I thought the trash can was some type of portal to the starving children."
Midnightdreamm
D & D
"Thought drinking and driving meant any drink."
Individual_Dog_8595
"I remember freaking out that we were all gonna go to jail because the sign said 'Don't drink and drive and my dad had a coke."
187penguin
"Reminds me of the Phil of the Future episode where the cop pulls the parents over and ask if he's been drinking and he say 'nothing but all day.'"
ChoppyWAL99
Here Comes Baby
"When I was quite little I thought having babies was mandatory by law and that boys also had babies. The idea of being forced to have a baby was the worst thing imaginable to me. I was ready to dodge the baby draft."
twoheadedghost
"Mine is sort of along the same line. Before I knew about sex, I thought women spontaneously became pregnant. I was legit terrified my (hypothetical future) wife would become pregnant without me doing anything to cause it before we were physically, mentally or financially prepared."
GuiltyReality9339
Seeing Red
"I thought you only had the blood you were born with and when you ran out that's when you died. I was very careful to avoid cuts."
GlassAsparagusSpears
"I was so worried that we only have a certain number of layers of skin, so I was also very concerned about cuts and scrapes. Could only graze my knee seven times before my bones started showing I guess!"
charizardFT26
Nuts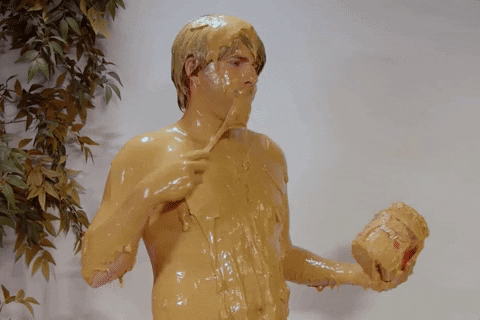 peanut butter eating GIF by SMOSH
Giphy
"I thought peanuts were made from peanut butter. Like I thought the factory had peanut shaped molds, like a cupcake mold, and they'd fill it with peanut butter and bake. Voila! Peanuts."
brittanydude
In the tummy
"When I was 7, my Mom was pregnant and I asked how did the baby get in her tummy. My parents answered that my Dad had the seed to make the baby and he gave that to my Mom. The only way I could understand my Dad giving my Mom something that was inside him was to visualize him vomiting on her. It was disgusting to imagine! Absolutely disgusting!"
loveandrubyshoes
Oh the innocence of it all. I miss it. Now there are things I wish I could forget.
Want to "know" more?
Sign up for the Knowable newsletter here.
Never miss another big, odd, funny or heartbreaking moment again.
Keep reading...
Show less
We must learn to call out our own.
And not be so ridiculous about it.
We have to admit when our own people are being too much, and we must take them to task.

So let's spill some tea... about Atheists.

Because any and all faith and non-faiths count.
Redditor Indianfattie wanted to hear from all the non-believers out there about the times when their own tribe bothers them. They asked:
"Atheists of reddit, what's something other atheists do which makes you cringe inside?"
I waffle with religion. That's good old Catholic guilt for you. So the atheists intrigue me.
come on dude...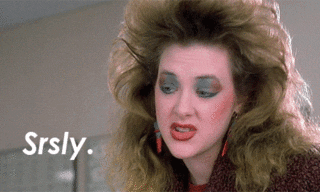 Joan Cusack Seriously GIF
Giphy
"My former classmate goes out of his way to defy anything laid down by religion. He said since Sundays were historically holidays for praying, he doesn't give them in his startup. Gives Mondays off instead. Like come on dude."
User deleted
Blessed
"Get mad at little stuff like 'bless you.' I say 'bless you' and it's just a common courtesy when someone sneezes. I've had a people say 'I'm an atheist.' Congratualtions, I am also."
mkicon
"Tons of religious people in the south and tbh when a nice religious person tells me 'have a blessed day' I always smile and say 'you as well' because they were being freaking nice to me and it's a freaking nice thing to say back. That's it. No other reason. Still atheist. Not compromising my beliefs (or lack there of). Just being freaking nice."
shampoo_mohawk_
Expressions
"I'm an atheist and sometimes I use 'Jesus Christ' or 'Jesus f**king Christ' as an expression for shock. I was never even Christian, nor was anyone around me growing up (born and raised in a Jewish community). It's just an expression that's intuitive and people get."
-temporary_username-
"Well to be fair, if you were Christian then using his name like that would actually be blasphemous."
MiniDemonic
Identity
"Identifying as an atheist is what gets people. No one enjoys people who feel they are morally and intellectually superior to others, religious or non-religious. Rudeness knows no bounds. Advertising your atheism is just as annoying as someone advertising their religion."
forman98
Sharp Dislike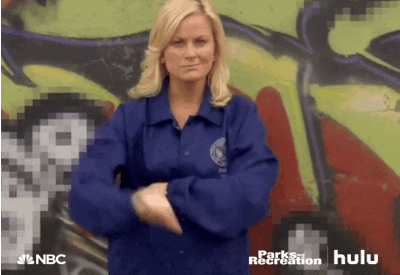 Parks And Recreation Thumbs Down GIF by HULU
Giphy
"Getting mad at other atheists who defend the right for religious people to believe what they want. I've had this happen to me way too often and it makes me realize why so many people dislike atheists."
godofcyanide
Everyone is so touchy on these matters.
We get it...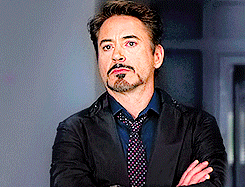 "I don't get it."Giphy
"Preach about how they are atheists... like a religion."
Rogurzz
"collective responsibility"
"I got banned from r/atheism because one of the mods was trying to say that all Muslims are morally responsible for the actions of terrorists who are Muslims. I said that the idea of 'collective responsibility' is one of the first steps towards fascism."
"He said that a Muslim waking up and deciding to not renounce their religion every morning was the same thing as a Nazi going out in public with a red Swastika armband. He banned me and deleted half of my comments so that it looked like he 'won' the argument."
Diet_Coke
Leave Others Alone
"Trying to get religious people to give up on their beliefs, it also annoys me when religious people try to get me to believe, just let people believe in what they want."
dreamingsmallish
"The most militant preaching I have ever encountered was from an atheist trying to get me to give up on my belief in some kind of nebulous higher power. Not even the God of the Bible or any other codified religious text just a higher power in general."
Educational-Candy-17
Know it All
"There's a lot of good answers that have already been mentioned by others, so I'll add something different: When they think they know how all religions work because they grew up christian. I see so many people making judgments about islam and judaism that are just completely wrong but they believe that since it applies to christianity it must apply to all religions."
sunsetgal24
Source of Evil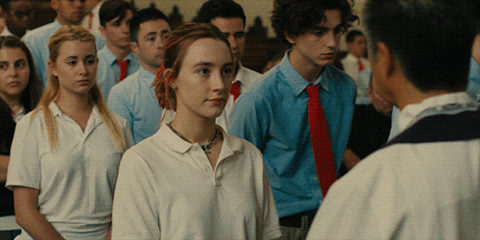 Saoirse Ronan Ash GIF by A24
Giphy
"Telling religious people what they believe (like quoting the Bible/Quran) so they can go on to tear it down, while the religious person is just like, 'I don't believe that.' Also, believing that religion is the only source of evil in the world, and that without religion we'd all be living in peace and harmony. As if humans can't be evil without religion."
Solesaver
"god bless"
"The way I always look at it is the intention behind it. Just because I don't believe in their God or a god I'm not going to ever chastise someone for praying for me or saying 'god bless' or whatever. If their intention is to wish me a good trip, a safe trip, or good health then whatever, thank you for the good wishes."
"I could care less if the god was the christian God, a Hindu God, or anything. I'll take the good intent and hope it f**king helps. Now if they wanna pray over me just because I do not believing in their god and they want to 'save my soul' then that turns into an entirely different thing."
ScreamSalvation
Harmful
"Being a d*ck to someone religious for no good reason. If the person doesn't bother you, don't be a d*ck to them."
Kaiser93
"I don't know what you classify as bothering. Christians that believes LGBTQIA+ people are sinful and deserve to go to hell are terrible and they should know they are terrible people. There is also so many harmful ideas in religions that deserve to be crap on."
zenntanio
Logic?
"Their thinking that being an atheist means that the rest of their thoughts are all correct. Nope. That's just laziness masking as sophistication. The rest of your thoughts on politics, economics, nutrition, relationships still need to have a rigorous logic applied to them or an admittance it's an irrational belief system. Which is fine either way."
Thin_Low_2578
unfunny clowns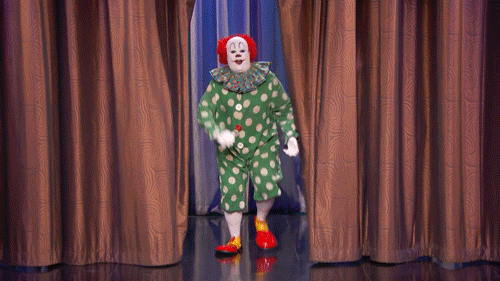 clown GIF by Team Coco
Giphy
"Going apes*it everytime a religious person talks about/acts according to their belief in a totally harmless way. Not every atheist does this but those who do are unfunny clowns that should shut up."
SadChip779
Deeply Devoted
"Disregarding others' choice to believe in a religion. I have many religious friends and though I never found any sense in religious belief some people do and are very devoted to it. In my books, as long as your religious belief doesn't make you a fanatic or someone who oppresses minorities belonging to other religions you do you."
"'The way you see a rock is very different from how I see it.' To accept each other's varying vision of the 'rock' (or life) can lead to a peaceful Co-existence."
frxgmnts
Shameful
"Complaining about harmless religious practices that don't impact other people. It's one thing if someone's using their religious beliefs as an excuse to control or shame others, but it's cringey when someone gets upset just because someone else likes to pray or spend a day at their house of worship."
upvoter222
why are they mad at me?
"Going out of their way to disrespect someone else's beliefs. Stuff like 'I got invited to dinner at my Muslims friends house, but since I'm atheist I brought pork, why are they mad at me?' or smaller stuff, correcting someone who says bless you after a sneeze. Same goes for the other way around too, I once had a religious boss who didn't give Christmas off to any employee who he found out was atheist because 'they can't celebrate it anyway.'"
zykthyr
It's not my business...
"Disrespecting religious people. I don't believe in God or whatever. I'll argue if someone tries to tell me it's a fact. But I also let people do whatever religious stuff they're into, like daily/weekly worship, dietary restrictions, religious clothing, etc. without bothering them. It's not my business."
Pandaburn
Superior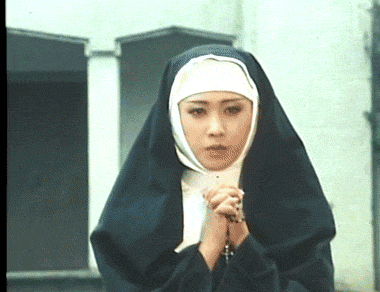 powers nun GIF
Giphy
"Imply they are intellectually superior to people with any kind of belief. Such a dips**t behavior."
dudurossetto
biblical literalists...
"Ex-Christians from families that were biblical literalists, because not all christians are like that, e.g. my parents believe in the Bible but also evolution, and my dad (they're christian btw) says that most of the old testament is not entirely accurate as it was passed down orally for a freaking long time. So atheists who say that all Christian's are the same/believe the same thing really annoy me (I'm an agnostic atheist)."
ennawinter17
When it comes to faith and religion... we really need to just leave one another alone. Let people just do what's best for them.
Want to "know" more?
Sign up for the Knowable newsletter here.
Never miss another big, odd, funny or heartbreaking moment again.
Keep reading...
Show less
People believe some really ridiculous stuff, don't they?
When I was younger, it seemed every adult believed that you couldn't swim for several hours after eating. Why did they all believe this? I fought them on this all the time, by the way.
I shouldn't have had to, just because I'd eaten some barbecue during a pool party.
Guess what, though? That belief is unfounded.
People told us more about the myths that annoy them after Redditor SugoiSuu asked the online community,
"What are the myths that got debunked multiple times but still believed by people?"
"That you get warts from frogs. Warts come from the human papillomavirus and come from contact with the virus through broken skin. It is a human-specific virus and cannot be spread through different species."
mtn_cat
Why do people believe this crap?
Do they still think you can kiss a frog and turn him into a prince, too?
"Popping your knuckles is actually harmless and the "study" that claimed it caused arthritis was heavily flawed. Studies now show that it has nothing to do with causing arthritis."
l-e-mon
I believed this... when I was a kid. I eventually learned. But the adults who still believe this? What's up with that?
"Many people still believe..."
"Many people still believe hymens are like plastic food seals that cover up the hole and get popped when you have sex for the first time, and if a girl doesn't bleed she's not a virgin."
[deleted]
The myths surrounding women's bodies are just ridiculous thing, aren't they?
Here's an idea: SEX ED!
"That if you get too close..."
"That if you get too close to a baby bird, the mother will smell human on the baby and abandon the nest. You probably should still avoid touching baby birds for other reasons like disease or risking injury to the animal though."
NawlSideNative
THE REJECTION!
But yeah, this doesn't happen. So farfetched.
"That fish only have a 5-second memory. My fish are fed automatically on a timer and they know dinner time better than my goddamn cat."
Osr0
I bet they do. Animals are much smarter than we give them credit for.
"That one thing..."
"That one thing about swallowing like 7 spiders a year in your sleep. Why the hell did anyone ever think that was a thing?"
ReaperSCP
Because people are gullible.
Sooooo gullible.
It hurts.
"That your hair..."
"That your hair and fingernails still grow after you die. It's mainly an optical illusion. Your skin decays and shrinks, causing hair and fingernails to look like they've grown."
CasinoKitten
I grew up hearing this. There are entire generations of people who believe this.
"That certain animal parts..."
"That certain animal 'parts' have healing/magical properties. Like tiger whiskers protect the wearer or rhino horn cures impotence and hangovers."
storm-in-a-teapot
Sorry to disappoint, guys, but animals are not "magic" and here for your personal amusement and woo-woo.
"That you have to wait..."
"That you have to wait 24 hours before filing a missing person report."
popthetab
We can definitely pin some of the blame on movies for this one. "Oh, you know for certain your daughter was kidnapped and might possibly be murdered? Looks like you'll have to take matters into your own hands and pursue some good old fashioned vigilante justice, sorry."
"No amount of reasoning..."
"That cats kill babies."
"I've run into this so many times since having kids. And it's not the older grandmas making these statements."
"I've had 20-year-olds tell me that you can't have cats if you plan to have babies because "they'll steal their breath" or some other variation. No amount of reasoning or rationale will dissuade them of this belief."
Cats are wonderful creatures. It's a shame that people believe such nonsense about them.
Here's some advice...
Google is your friend. It's very easy to debunk this stuff. I remember being taught that the tongue had taste zones––we even had to fill out a worksheet labeling the tongue's different zones. That's totally wrong, in case you haven't figured it out.
Know some myths that annoy you? Feel free to tell us more in the comments below!
Want to "know" more?

Sign up for the Knowable newsletter here.
Never miss another big, odd, funny, or heartbreaking moment again.
Keep reading...
Show less