There are always turning points.
Before and after is a serious part of life.
We change in these moments.
From one phase to the next.
Redditor CantStalkMeNowLmao wanted to discuss the moments in life when the massive change happened.
"What event divided your life into 'before' and 'after?'"
My life is all about weight.
The gaining and the losing.
It's all before and after sizes.
Happy Occasions?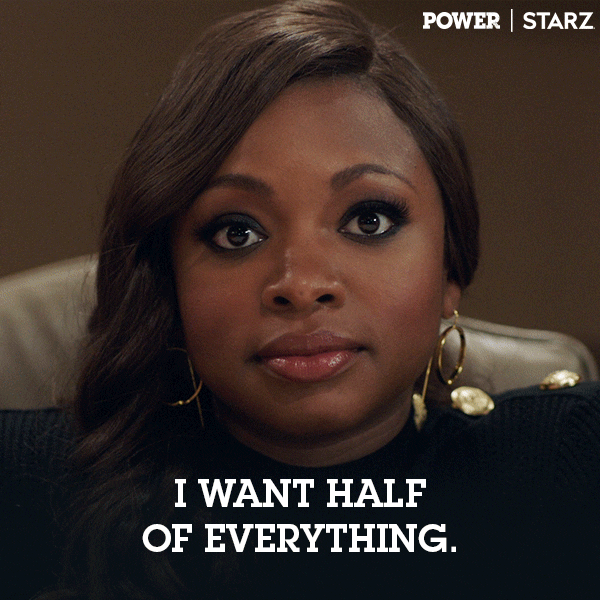 Naturi Naughton Starz GIF by Power
Giphy
"Event #1 - getting married. Event #2 - getting divorced."
lukrog33
"I am trying to figure out which one of these I would go with if I could only have one."
htownlifer
The Worst
"Death of my dad! I had to grow up so much faster due to court fights against my mother. I now don't speak to her so I'm pretty much parentless. I will always encourage people to have their will up to date because death brings out the worst in people."
portlover91
Wild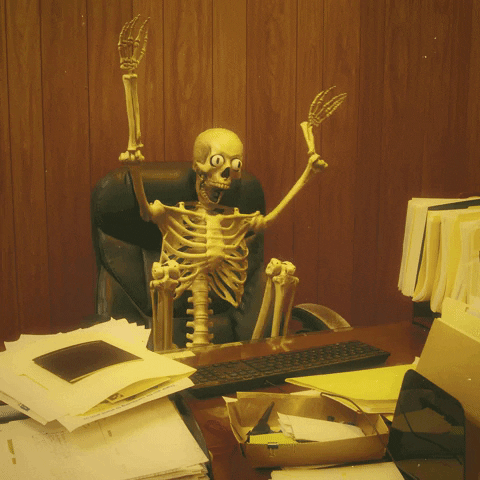 Celebrate Stir Crazy GIF by This GIF Is Haunted
Giphy
"I fell on my a** and broke 2 vertebrae."
"Lost 80 pounds (? 40 kg) and changed my job."
"Life was wild."
Mysterious-Data-8307
Barbie butt
"I'm sure most people will say something like: marriage or birth of their kids. For me, it was having my anus removed."
"I live with Crohn's disease, which is where the body starts attacking your intestines. Mine was so bad that the only option was removing all the afflicted parts, where were the anus and rectum."
"So first the surgeons re-route the intestines to a surgically made opening on the abdomen. This is called an ostomy.
Then the diseased parts are removed, including the sphincter muscles of the rectum. Finally, everything is stitched up. It's often called a 'Barbie butt' surgery because the patient ends up with a backside that looks like a Barbie doll."
"Minute_Cartoonist509
Necessary
"Rehab. About 6 years ago I moved a few hours away from my hometown. I stopped talking to everyone I used to associate with, I changed my phone number, I quit social media. It's nice being sober but when I quit drugs I found I have bad depression, so now I just sit in my apartment all day on days I don't work. I don't have any friends or anyone to talk to. But at least I'm not spending 100% of my time and money trying to get heroin or meth."
blitherblather425
So many endings and beginnings...
Different country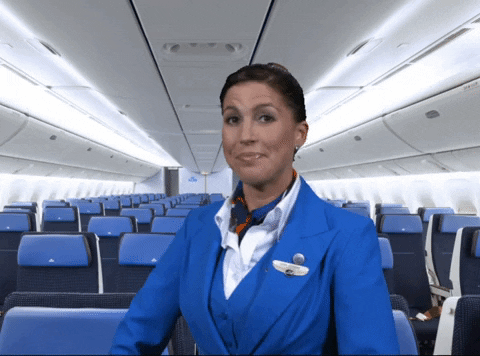 happy well done GIF
Giphy
"Moving to a different country for me. My whole life changed. Different country, moved in with a partner, different job, different language... Would I do it again? No, probably not. Would I move back? No."
Both_Manufacturer311
The End
"My father's death. He died suddenly, and it turned our lives upside down. I wasn't a child, I was 20, but I still wasn't ready to lose a parent, let alone without warning."
"Plus, my grieving process wasn't exactly healthy in its beginning, so a lot of the repercussions of that are still at play to this day. Yes, I did go to therapy, and it did wonders, but it can't undo the consequences of my actions back when my father's passing was recent. I lost friends, I lost time in university, I effed my body up."
Interesting-Issue475
Found my feet
"Mum and dad dying of cancer within six months, we had to sell our childhood home and my sister married an abusive guy who only hung around long enough to spend her money. I was lucky I was taken in by my aunt until I found my feet but could easily have ended up homeless."
New-Outlandishness28
That Day
"Birth of my daughter. I have trouble remembering a time before her, and she's only 15. Not trouble remembering stuff events before her, but in my head with old memories I'm like 'let's see, how old was she when that happened?'"
Eye_Doc_Photog
"The part that is terrifying though (for me anyways), is how much slower life was before my daughter. Just way less happened in those years so they felt like they just stretched on and on. Now I'll jolt upright in the middle of the day at like "Holy s**t she was born yesterday but also six years ago."
SeaTie
I'm Out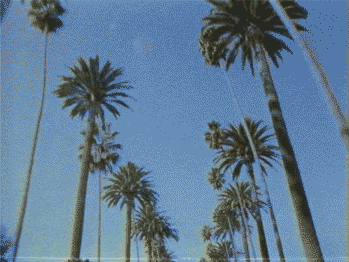 I Love La Los Angeles GIF by vhspositive
Giphy
"I moved from my hometown to Los Angeles to get into the film industry. I didn't ever really make it in film, but that decision to move might have been the first big change in my life that wasn't approved by my parents."
Snoo-35252
Grief
"The deaths of my older brother & my mom within two years of each other. I was really close to both if them now my life is permanently changed I just see the world differently."
AltruisticRule6711
Dropping Out
"Dropping out of university."
"I was a traumatized, depressed, and anxious young person who couldn't see a life that didn't involve completing a degree, and I was drowning. Letting go of that future was terrifying, but it had been dragging me down for years at this point."
"The whole world opened up for me. My "after" has been hard work, but I love it."
Strong-Usual6131
Against My Parents' Wishes
"At the age of twenty, I went against my parents' wishes and abandoned my study of physics for a degree in the performing arts. My father, an engineer, (as are all my brothers) didn't speak to me for two years."
"Recently retired from a 45 year career as a property master, first for live theatre, then for television, film, and eventually blockbuster-level features. I've been asked by some of the most creative people on the planet, whose names are household words, to help them make movies in some of the most beautiful, desolate and challenging environments to be found. Loved nearly every minute of it."
"That one moment of decision changed me from a dutiful, manipulable and obedient child into a fully-functioning, independent adult."
theartfulcodger
Murder
"My grandfather murdered his wife when I was like 10. So, that."
giveupbee

Life changes every second. Be ready....
Do you have similar before and afters to share? Let us know in the comments below.
So apparently we are in the endemic phase of this nonsense.
We have light at the end of the tunnel.
So what now?
Where do we go from here?
Normal seems like an outdated word.
How do we get back to normal though?
Is it even possible?
What are reaching back to?
Life pre-Covid.
Those were the days.
If only we could bring them back.
Redditorhetravelingsong wanted to discuss our new normal in this hopeful "endemic" phase. So they asked:
"What's something random you miss about pre-COVID times?"
I miss people being sane. Though that maybe election cycle issues not COVID. We'll never know.
I thought I was Alone...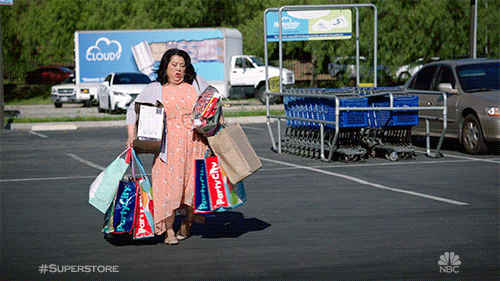 Black Friday Nbc GIF by Superstore
Giphy
"Being able to grocery shop after 11 pm."
Reading_Rainboner
"Hell yes. I miss the days where the Walmart across the street was open 24 hours."
Small_Tax_9432
let's just go...
"I miss spontaneity... everything now seems to have a barrier of difficulty."
iidosee
"I live very close to Disneyland so I have an annual pass. My friends and I would just go there after work and hang out and grab a bite to eat."
"Now, we have to reserve a day to go. And most of the time, the days are at 'full' capacity so we couldn't even reserve. I don't want to schedule to hang out at Disneyland for a couple hours for July. So yeah, I definitely miss the 'lets go eat at Disneyland tonight?' texts."
mymymissmai
Not til 24-25
"Functioning global supply chains. Ah, the product you want has got microchips in it? 9 month wait."
richard-king
"Minimum, I'd been saying for a while now that I wouldn't expect a true return to normalcy in terms of electronics prices till 2024-2025. Although Crypto crashing through the floor really took some of the pressure off graphics cards which I really appreciate."
statiiic
WTF?!?!
"How affordable everything was!"
Disastrous_Hour_6776
"Yep. Today I was bagging up my things at the grocery store and I heard the cashier say to the lady behind me 'thats $78.12.' She had -- 2 boxes of Kellogg's corn flakes, a carton of 12 eggs, milk, strawberries, raspberries, blue berries, a small cheese cake, English muffins, coffee, and a small whole frozen chicken that could maybe feed 3 people if the meat portioning was small."
SnowyInuk
Sushi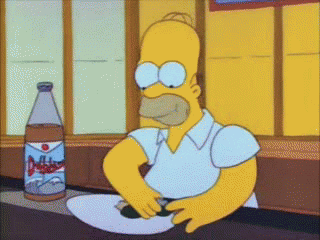 sushi GIF
Giphy
"My favorite sushi place. It was good quality, close by, kid-friendly, and not too expensive."
InannasPocket
All of this... it was a simpler time.
NASTY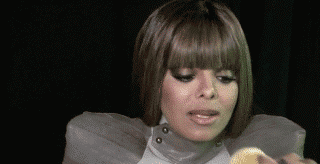 Janet Jackson Reaction GIF
Giphy
"As a retail worker, just how f**king NASTY some people have gotten."
DmitriPetrov*itch
"They applauded you for being an essential worker but won't vote for policies that'll raise minimum wage while insisting a wage cap for heavily paid employees."
sketchysketchist
CHANGES your DNA...
"Some of the people closest to me became very bitter and petty over the last 2 years. So many people have the 'crazy eyes' now."
__--__7
"So true and holidays with the family is like who has the biggest tinfoil hat building contest. How many jumps does your brain have to go through to think that the Covid vaccine CHANGES your DNA into the patented DNA so that the government now controls your body."
"So like vaccinated people now have a singular DNA set. I feel like I still have a chunk of my brain just broken off due to that comment alone. I was also told by same family member that I could never donate blood again due to the vaccine. I guess it is so my patented DNA doesn't affect people?? FYI my vaccinated butt just donated today fine and multiple other times after the vaccine."
tyreka13
Homeward Bound
"House prices."
adrianinked
"I'm resigned to never thinking I have a chance on owning property where I live. I'm 30 and just can't imagine it anymore. And I don't want to live anywhere else so, whatever."
Osdab2daf
"That didn't happen because of the pandemic. That was already happening regardless."
CH11DW
Oh Mickey
"All Day Breakfast at McDonalds."
hutch2522
"It was honestly hell to do, and not very popular. ITs margins aren't anywhere dinner and lunch specials. ON top of that, the temperatures are such that They require its own grill, meaning that if you have 2 grills in shop, you are down 50% of lunch capacity."
Freyas_Follower
Way back when...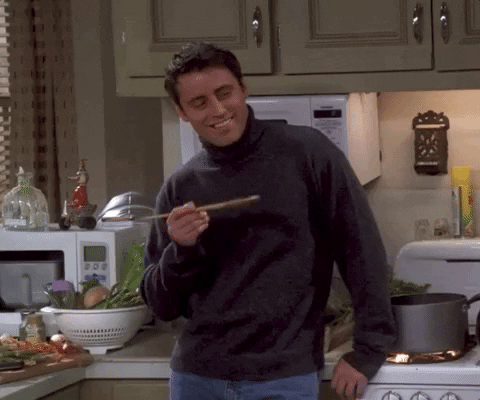 Season 5 Friends Tv Show GIF by Friends
Giphy
"Hanging out with friends. And I mean waaaaaay before Covid. Like 2006 back when I had some friends."
LoocsinatasYT
I miss the old days. Maybe we'll get back there.
Want to "know" more?
Sign up for the Knowable newsletter here.
Never miss another big, odd, funny or heartbreaking moment again.
Every one of us harbors evil and malicious intent. It is completely normal to have dark thoughts. The difference between the everyday person and a psycho is intent and lacking empathy. It's frightening to realize that someone you may have spent a significant amount of time with could take a life with cruelty, but it happens more often than we want to realize.
When I was 18 I used to play in a weekly game of pool, I was awful, still am. My friends would sneak me into this bar/club in Ft. Lauderdale that was 21 and up. We met an enormous amount of fascinating people.
One couple in particular (let's call them Jack and Dave) always stuck out. They were hilarious, great pool players and genuinely in love. One night "Dave" and I had a heart to heart about him and "Jack". He wanted to get more serious but wasn't sure "Jack" was on board. I forget the drunken advice I gave and the rest of the conversation, that's what stuck out. I remember them leaving together with grand smiles, hugs, and the $200 pot from their winnings. I also remember thinking... they're so good together, hope it works out.
It didn't; two days later Jack's body was found under a pile of unfolded laundry by his roommate. He had been stabbed over ten times and his eyes gauged out. And there was a manhunt on for Dave. Dave, the guy I had two days prior listened to about love, cheered with about relationships and admired in his pool game proficiency. You just never know.
***ADULTS ONLY. TRIGGER WARNING. RATED R MATERIAL***
Redditor u/dishnotaman wanted to hear from people who have known evil before it blossomed into tragedy by asking.... People who were friends with someone who later became a murderer, what where they like?
In the Room
Not friends but I worked at a charity with two hilarious guys. A year or so after I left, one killed the other with a car bomb. It feels so unreal, like it was complete fiction. Can't believe I was in a room with them both on multiple occasions. I live in Northern Ireland and it appears that the motive involved some lingering sectarian/paramilitary tensions. That stuff has been quiet for most of my lifetime but there are still wounds.
Normal
He was completely normal from as far as we could tell, just a regular high school kid. Played soccer, was in the advanced classes, kind of quiet but a nice kid.
Then one weekend he and another kid went and murdered a couple of professors with the intent of stealing their money and absconding to somewhere in South America I believe.
They got picked up at a truck stop a few states away a couple days later.
Anyway, we didn't see him anymore and he's in prison for a few more years. Complete waste because he could have had a productive, good life. Don't kill people, kids.
Rodman
I knew a girl that let her boyfriend into her family's home and he killed her sister and brother that were around 10 years old, her brother who was 15, her father, and stabbed the crap out of her mother.
She's in prison for life. She was quiet. I didn't know her as well as I did her other siblings. Her boyfriend didn't attack her older sisters. We had always thought that the sister who was a year older than her was going to be the psycho. Her sister had anger issues.
We used to call her Rodman because she would get kicked out of games all the time because she'd freaking lose it.
Anyway, she let her boyfriend into the house, he killed a bunch of her family, why? Because her dad didn't let them date. She was a senior in high school. They only had to wait a couple more months and she could have just left. Such a waste. So much stupidity.
A Normal Dude
A normal dude. Somebody tried to rob him during a drug deal and he did what he felt he needed to do. Got 10 years for it and was released not long ago. From what I can recall, he was set up. Some neutral guy acted as the buyer, and when he went to make the deal. A few guys he had fought with in the past showed up trying to rob him but had no weapons, they just outnumbered him.
He took offense and began shooting at them. Again, if I recall correctly, it wasn't self defense because he had a chance to leave the situation and shooting wasn't his only option. This was all about 12 to 13 years ago so I might be omitting or mis-remembering some details.
The Roommate
I was childhood friends with a guy who beat his roommate to death with a bat. He was a regular middle class kid who got good grades etc. The roommate's dog was not fixed and was having her period all over the house and the roommate wouldn't clean it up or go to the vet. He just snapped one day and started beating the guy as he slept on the couch.
Hostages
Not friends, but I grew up with a guy (neighbor) who held his dad hostage for hours and then killed both of them. he was a couple years older, so i didn't know him too well, but my brother was closer in age. Said he was quite nice, really quite funny, but obviously doesn't say much.
The Creeps
My boyfriend and his old roommate were friends with this guy who seriously gave me the creeps. He would always try to hit on me, even though it was my boyfriend's house, and was really awkward. One night after a party my boyfriend and I were asleep when I heard his door open. It was the creepy guy. I shook my boyfriend awake and he asked what the guy was doing.
He said, "Oh, uh, I just wanted to say goodbye." After that I refused to go over if I knew he would be there. They eventually lost touch, then a few years later we read in the news that he had shot and killed two police officers, then killed himself.
ISIS
I had a chem lab partner in college in the midwest, 2013 or 2014, he was a very nice guy, very smart too. We were both into the walking dead, so we talked about that frequently. Then one day I saw the news, as well as a campus wide email, and it turned out that he had just been arrested at the airport for trying to flee and join ISIS. So ya, he may not have been a murderer, but I think eventual terrorist fits here.
The Fisherman
Perfectly normal kid. We went fishing and hiking together, and attended the same church. Lost touch after high school. In his thirties he murdered the boyfriend of his ex-wife.
Augustus
So I was friends with Augustus. He was on the quiet side but was into MMA and UFC stuff and I remember driving him to a few amateur fights when he lived at my home. I've known people that I didn't like and even feared but knew they were the kind of people you would want on your side if crap hit the fan, Augustus was that but I never felt I had anything to fear from him. He was a 'gentle giant.' Well he moved away and I hadn't heard from him in several years when another mutual friend told me about the trouble he found himself in. You can read about it here: https://www.nbcnews.com/news/us-news/montana-man-pleads-guilty-double-murder-putting-bodies-acid-n948196
I do not know any of the other persons involved in the story whatsoever, but I strongly suspect that Augustus was likely manipulated into his involvement. He would not describe him as bright, and I absolutely could understand him acting in violence if someone convinced him. That part isn't elaborated on in the news story but as I know several of his family members and mutual friends its what I've been able to piece together over the years since this occurred.
Want to "know" more? Never miss another big, odd, funny, or heartbreaking moment again. Sign up for the Knowable newsletter here.
Celebrities are just people. They are like any other person. We seem to forget that fact that, that they have actual lives... before and after the fame sets in. The famous have friends and loved ones and had menial jobs to start with just like the rest of us. But we can't help but be fascinated by their existence. Stories about the stars pre-fame are always interesting. And there are plenty of civilians out there with a tale.
Redditor
u/RogueWolf300
wanted to see who is willing to spill some tea, good or bad about the people they knew before fame set upon them by asking...
People of Reddit who knew celebrities before they were famous, how different do they act now?