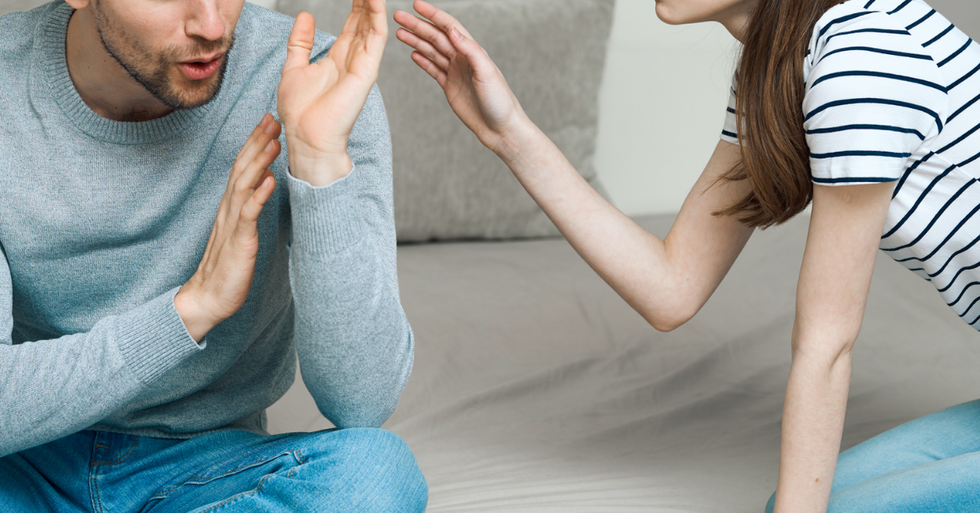 One always wants to be accommodating to guests when they pay a visit. Particularly if they are family. However, being accommodating can sometimes be difficult when the guests in question begin to make unreasonable requests, or even demands regarding their accommodation. Seeming to forget that they are a guest in someone else's house. Redditor Xoxo76757 […]
More
Your bedroom is a reflection of who you are. It's the heart of your dwelling, with an aesthetic that is personal and at which you are at your most vulnerable, physically, and emotionally.
So when it's finally time to share the space with a romantic partner, either one of these things is bound to happen.
You'll most likely have an erotic experience charged by mutual passion, or the person you lured into your sexy lair will take one look at your collection of vintage dolls and politely nope out of there.

Curious to hear about bedroom aesthetics and their influence on people, Redditor kyle21irvin asked:

"What is a bedroom decoration that makes somebody unattractive?"
These are decorations for some, living nightmares for others.
Liquid Dreamz
"piss bottles in the corner of their room."
"speaking from experience."
"don't ask."
– Lunahdjd

"Eww- my bf when I was a teen (now ex bf) used to do this because his room was in the basement and he was too lazy to go upstairs. Once cause you're sleeping? Ok but get rid of it the next day. No- he started using regular cups from the kitchen and just leaving them in his room. It stunk and molded."
"I said something about it and he flipped out on me and said I embarrassed him (it was just us in the room). He progressively got worse, super narcissistic, gaslighting and emotionally abusive."
"So many signs I should have listened to but he already had me gaslighted. Horrible horrible time in my life."
Mysterious-Quote-496
We Got Company
"Dolls. Lots of dolls. Dolls that just stare at you. Dolls that judge your soul. Dolls that become possessed."
– SpaceDave83
Where The Bodies Go
"A blue 55 gallon barrel in the corner."
– ConservativeAdmin

What occupies the walls of a bedroom says a lot about a narcissist...or a horn dog.
His Altar
"Knew a guy that had a framed professional photo of himself, shirtless, over the top of his bed. 🙄"
– Low-Flamingo-9835
Babe-Watch
"If you're a guy and you have too many posters of bikini-clad women on your walls, that's a huge turn-off."
– Leeser
Tenacious Lover
"pictures of their ex."
– N47an131

These odd scenarios raised eyebrows.
Leave A Mark
"White butcher paper covering the entire backside of bedroom door. A black sharpie dangling on an attached string. Please don't forget to sign as you exit ladies."
– Big_Category4439

A Wrong Impression
"The first night I brought my partner back to my apartment, I was telling him some stories about my dachsund (who lived at my mom's house). He saw a dachsund plushie sitting on the TV and thought that was what I was talking about."
"Later, when he met my dog, he said 'oh, what a relief! I thought you were crazy!'"
– Patiod

A Grip On Love
"Handlebars on the headboard."
– Optimal_Bad_8965

Bad Illumination
"Fluorescent lights. It makes everyone unattractive."
– festus1187

The Empire Strikes Back
"I once hooked up with a girl who, it turned out, kept a lifesize Star Wars stormtrooper mannequin in her bedroom."
"I have never been harder before or since."
Recycle Them
"Using old liquor bottles as decoration. Not special ones, but the kind that just show off that they drink excessively."
"Ugh yes my ex-boyfriend's friend collected monster energy cans and thought it was the epitome of aesthetic interior design to display them on a shelf."
schmotzobert·
Is that art?
"A former roommate had several paintings of crying women in his room. One very large and amateurish... Brought a lot of women home though 🤷🏼♂️"
munakatashiko
Nothing Is Just As Bad
"How about lack of decoration? Because a matress on the floor is not attractive."
- biomech36
We all have our unique tastes that inspire the look of our bedrooms, and I don't judge anyone's personal aesthetic within reason.
But huge turn-offs for me are bad hygiene and untidiness.
As an example of the latter, I would say rolling over onto a plate of dried SpaghettiOs just as things are getting heated is not something I would say is an element of a romantic evening.
Yeah, it was over before the pants even came off.
"I have to respond to this text," said I, as excused myself when my phone wasn't even in the same room.
Leave your dirty dishes in the sink, or wash them while you're there, people.

Keep reading...
Show less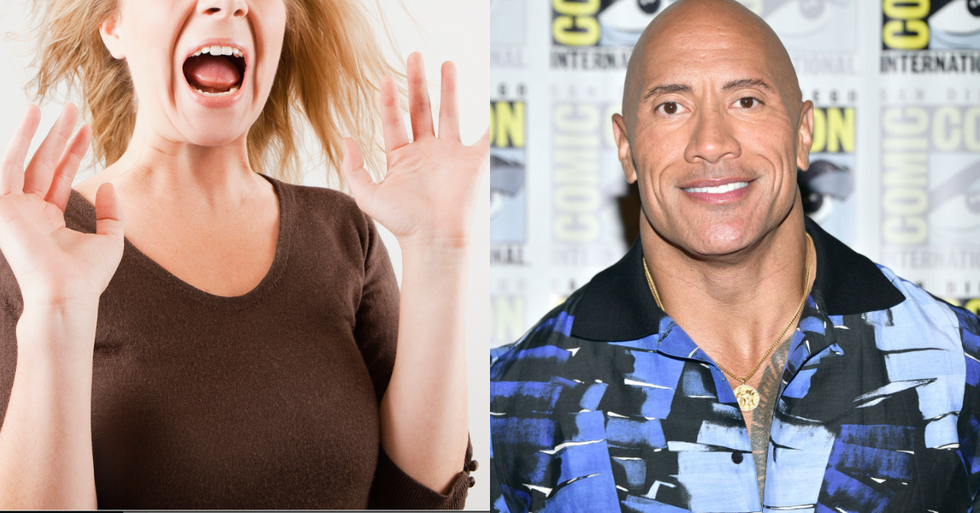 There's little more irritating than when someone snoops through your personal belongings. Particularly when you know they're doing it, but have no way of proving it. When this is the case, often the only way of putting an end to it is a "booby trap" of sorts. Though, as we all know, those have a […]
More
Finding the right pajamas can be a fairly stressful ordeal.
Which is perhaps why some people choose to forgo pajamas all together, and sleep in the nude.
No doubt saving people hundreds of dollars on what they might otherwise have spent on a pair of pajamas.
But in addition to being economical, people no doubt have countless reasons for their natural choice of sleepwear.
Or lack thereof.
Redditor -TheMidpoint- was curious to hear why people opted to sleep in the buff, leading them to ask:
"People who sleep naked, why?"
Because I can!

"Zero restrictions while sleeping means better sleep."
"I have learned to hang a robe by the bedroom door..."- IssaScott
"Freedom!I"
"I sleep better when my body is a bit cool."
"I hate having to wear clothes by day, so by night its a relief!"- Draculamb
'I have to wear clothes all day, f*ck having to wearing them in bed."- Purple-Homework764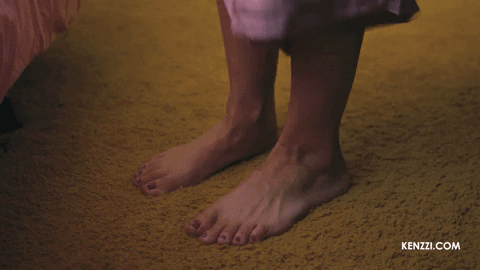 Lets Go Undress GIF by Paxeros
Giphy
Built in security system

"Wouldn't you be scared if you were a robber and saw a naked man running at you with a frying pan?"- makz_ammo
Read into it as you will...

"Same reason I shower naked, so I don't get my clothes wet."- dmack080288
This could have two meanings...

'It's f*ckin hot."- Kulladar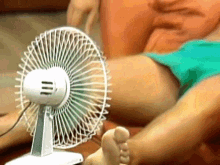 Fan Reaction GIF by MOODMAN
Giphy
Not just at bedtime...

"It stops people from sitting next to me on the train."- bujler
"When else does my genitals gets to see sunlight."- sex_chef
To get a head start on the day.
"In the morning I don't feel like taking off clothes to get into the shower so i just sleep naked."- Zoie10135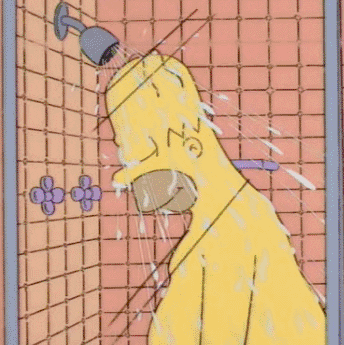 Relaxing Homer Simpson GIF
Giphy
It just feels so good...

"because it's way more comfortable and I won't feel every single crease in the clothing and it won't bunch up."- everyonesBF
The most important factor when it comes to sleepwear is comfort.
Which, for many people means ditching sleeping attire all together.
And let's face it, there are few better feelings than that of the sheets against your skin.
Well, maybe one or two things, which also involve a lack of clothing...
Keep reading...
Show less
What does this insomniac do at night?
Work. The answer is work. It always has been.
As a kid, I'd write endlessly in notebooks when I couldn't sleep. Now that I'm an adult you can absolutely find me online at 4 AM rambling about some madness like trans Teenage Mutant Ninja Turtles or that one time my neighbor bare-hand picked up a piece of dog poop and put it in her pocket.
Yes, I live in Florida.
For me, insomnia is a place of creation. But what is it for others?
For that, we turn to Reddit. Because humans stay nosy about what everybody else is doing.
Reddit user Acid_In_My_Eyes asked:
"People who can't sleep, what do you do all night?"
Yeah ... turns out, it's certainly not a space of creation for everyone. Unless the thing you're creating is anxiety.
Over and Over
"Toss and turn. Overthink. Replay conversations on my mind."
- strawberrytohoney
"Yeah man... anxiety takes it toll on sleep. The more stressful the day, the worse the sleep."
- zfgnjzfgnjmzrfgjk
"100%!!!! And how I could have acted differently or what else could've happened."
- strawberrytohoney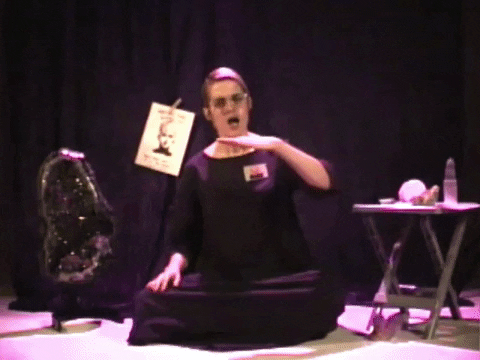 Giphy
Increasing
"Be increasingly pissed off about not being able to sleep."
- Froggielaflame
"It's the most vicious cycle ever."
"Can't sleep, pissed off that you can't sleep, now it's even harder to get to sleep. Now you are stressing out because it's getting closer to the next day, adds to the fact you cant sleep."
"Been there..."
- Zer0C00L321
Calculations
"Calculate how many hours of sleep I could at least still have if I was able to fall asleep at that moment."
- Adept-Elephant1948
"Same."
"It's literally the worst because I end up priming myself for a day where I believe I'll perform suboptimally; thereby ensuring I perform suboptimally."
"It becomes a self-fulfilling prophecy."
- Samson8765
"Being tired and having a sh*t day at work because you laid awake all night thinking about how you were going to be tired and have a sh*t day at work is the worst."
- OfficeChairHero
Not No Regrets
" 'Dream' random scenarios in my head where I either could have done better or changed things, or I'm dreaming of scenarios I want to happen, either because they might or just because I want it in the future"
-Genderneutral_Bird
"So its not 'no regrets' it's 'some regrets?' "
-Acid_In_My_Eyes
"Every single day. They can be as small as 'I wish I had just given x person x compliment' to 'I never should have told x person about x secret' etc"
-Genderneutral_Bird
Happy Place
"I have found success in just accepting that I cant sleep, OK I GUESS IM NOT GONNA SLEEP RIGHT NOW...and then getting in to a comfy position."
"EYES WIDE OPEN, NOT TRYING to sleep. Just lay there and let my mind wander."
"I build what I call, happy places."
"What kind of life do I WISH I had? What kind of world do I wish this was?"
"I build the whole world, I usually have powers but no one knows."
"I'm rich. I'm single. The world is safe enough to leave your front door unlocked and no one goes in to your house."
"I just build and build and build the most kickass scenarios, and eventually I'll wake up and be like 'OH I FELL ASLEEP!' and after that I usually keep sleeping."
-finalglimmer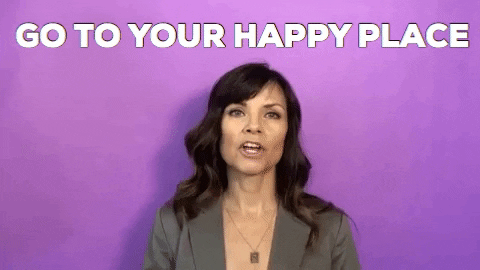 Giphy
Bed Time Stories
"I am really bad at falling asleep. Unless really tired and/or using alcohol."
"Since that's not an everyday solution I listen to an audiobook, in my case the Harry Potter series."
"I know the books so well that my brain, while focusing on the story, grows numb an I fall asleep."
"The audiobook, unless the device is shaken, will turn off after 30 minutes. I mostly fall asleep within the hour now and I have something fun to listen to."

"Haven't tried it using a story I don't know, but that will probably keep me awake."
-Mr_Zoelmond
"I do this with Forensic Files."
"It's crazy, but I've seen all 20 thousand of them and the familiarity and voice puts me in a calm trance."
"It takes what it takes lol"
-Leading_Funny5802
Crash When You Crash
"Read, browse reddit, music, get some work done, daydream/think whatever u wanna call it."
"I don't adhere to a schedule, I just crash when I crash, get up when I get up."
"It's healthy trust me."
-69stuffstuff69
"Do u work or go to school right now?"
-Acid_In_My_Eyes
"School, and online. All it complicates is the occasional obligation. May not align for everyone, but it's what works for me and if it works for you it could be all cool."
-69stuffstuff69
Relish The Rare
"Turn off blue light on all devices an hour before sleep."
"Use a white noise app or something similar so your mind blocks out and focuses on only 1 sound."
"Reading or listening to podcasts."
"Turn a lot."
"Most importantly for me is to get comfortable and relish in that rare comfort."
"The times I'm not worried about my lack of sleep, the better sleep I get. I normally remember that being comfy and switched off from the world (even if it doesn't work) is much more preferable to being uncomfy, looking at a screen and working for 7 hours straight."
"If nothing else, Masturbate."
-VirgilVanDoink
Transporting Myself
"I'm going through chemo treatments right now and on Tuesday nights through Thursday, into Friday, I can't sleep."
"I will get up, go to the living room, pour a cup of coffee and read."
"I've finished a few books since January and I'm running out. I'm taking in the peace and quiet and transporting myself to a different world for a few hours."
"Then, I'll take a nap for a bit. Rinse and repeat every other week."
-PickleSmack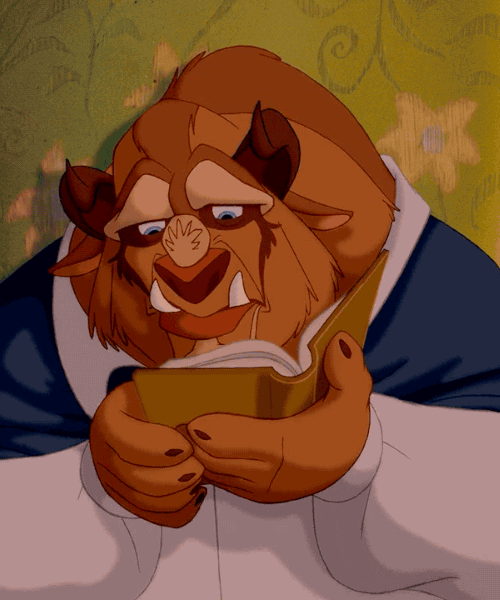 Giphy
Turning Japanese
"I remember a few weeks back, I was quite nervous about my girlfriend's wellbeing as she was super stressed about things."
"That made me super stressed about things to the point I couldn't sleep."
"I ended up trying to assemble basic sentences in Japanese for a few hours to take my mind off things."
-BagOfToenails
That Scrubbing Sound
"I really don't know if this will help anyone, but I watch reconstruction videos of old vintage items and welding of items."
"Such as cleaning a old and broken PS1 and forging weapons from video games, hearing the sounds and the scrubbing at a low sound does help me sleep"
-Character-Ostrich-54
There you go, fellow insomniacs.
Now you've got a project list for the next time sleep decides it's not your friend.
Want to know more?
Sign up for the Knowable newsletter here.

Never miss another big, odd, funny or heartbreaking moment again.
Keep reading...
Show less