Reddit user Ok-Discipline-4312 asked: 'How did that teacher get fired at your school?'
Whether or not we liked going to school growing up, we can likely all agree that we had one of those teachers who really didn't belong in the classroom.
From terrible tempers, little patience, and other bad behaviors, there are qualities that absolutely shouldn't be exhibited by a teacher.
But at least in some cases, the teacher gets caught in the act.
Redditor Ok-Discipline-4312 asked:
"How did that teacher get fired at your school?"
Creepy Phone Calls
"In the early 90s, a female student at my high school was receiving obscene phone calls."
"When police interviewed her, she told them, 'He sounds kind of like my history teacher.'"
" The police put a tracer on her phone, and the caller did turn out to be her history teacher."
- mythrowaweighin
Passing the Torch
"My high school had a notoriously stoney gym teacher, who was also hilarious. Every year, he did a miscellaneous object raffle during a random lunch hour. He basically just gave away whatever was in the lost and found box."
"Well, my junior year, one of the objects was a large and elaborate 'vase.'"
"Basically, he handed a student a giant f**king bong. He retired a few days later."
- Forever_Man
Rolling with the Punches
"A teacher used a sick day rather than a vacation day to fly to Japan to fight in MMA. He got caught and was fired for improper use of time off."
"He lost his fight and chose a different career path afterward."
- flickmypoodle
Questionable Drinks
"They used alcohol on the job. They had a bottle in the top left drawer."
"It took years to catch them, though."
- ray458
"I had a few teachers like that. One lady had a can of Tab every day (remember Tab soda? laughing out loud)."
"Some kid made a mark on the bottom with a pen or something and found out it was the same can every day. She was refilling it from a bottle in her car."
- AdWonderful5920
One Word: Embezzlement
"Embezzling from the students. For quite a few years, she would collect money for this 'senior trip' that never seemed to materialize."
"She was arrested a few years after I graduated. I wonder if she's out of prison yet?"
- Aeolian78
"Holy s**t, I just had a repressed memory pop up in my head. We had a 'ski club' when I was in 8th grade, and the teachers constantly collected money from us for our 'ski trip' that we never took. I wonder where all that money went?"
- whimsy_xo
All for the Prom Queen
"S**t, there was a vice principal that wanted her daughter, who went to the same school, to be the homecoming queen super bad."
"So she hacked into dozens of parents' district portal accounts and stuffed the ballot for her daughter."
"Not quite 'steal the money' or 'embezzle' bad, but still 'go to prison and never work in education again' and also 'your daughter isn't going to college now' bad."
- thewrongbakedpotato
A Sweet Future
"My middle school choir teacher was a closeted gay man. He had a long-term boyfriend but none of us knew about it, until one day a parent saw them at a HOUSE PARTY making out."
"They spread rumors throughout the school and multiple parents immediately removed their children from his class. The parents complained to the school and got him fired."
"The good news is, he eventually quit teaching and opened up a bakery with his partner, which did very well and got featured on 'Cupcake Wars.'"
- xain_the_id**t
Sprinkled with Annoyance
"A teacher threw a donut at an annoying student."
- AdEffective3077
"What a waste of a perfectly good donut!"
- No-Swing-2099
Possible Repercussions
"Because of me, I think. Once in primary school, I was messing around with a classmate, and she threw a sponge at me, making me chase her around the classroom."
"The teacher tried to stop me and grabbed me by the neck, making me fall on my back. It didn't hurt, but I was surprised."
"I don't remember how, but the principal and my parents got involved, and we never saw the teacher again after that. He was sort of a substitute teacher, and from what I can remember, he was pretty well-liked even by me."
- jeremydeoderant
Incredible Road Rage
"He cut off my grandpa in an explosive road rage incident, pulled him out of his truck, and beat him to the ground so bad that my grandpa was in the hospital for weeks."
"Thankfully, my grandpa was okay, but his job (and his marriage, and social life) didn't survive."
- NykxMarie
High School Drama
"At my school, the new French teacher started screwing the old computer teacher, who was married to the geometry teacher."
"At the end of it, just the geometry teacher had her job and all the other two teachers' money because she divorced the computer teacher and managed to sue the French teacher as part of an alienation of affection suit."
"Then she hooked up with the metal shop teacher."
- mama_bear_740
Three Strikes, You're Out
"The teacher called up a female student to work a problem on the blackboard. The student didn't want to participate. After some verbal back and forth, the student went to the blackboard and muttered something under her breath."
"The teacher grabbed the student's hair with both hands and proceeded to slam her head into the blackboard. 'You (slam) will listen (slam) to me (slam)!'"
"About three seconds later, the teacher realized what she was doing and released the student's hair. The student looked at her, said, 'You are sooooo fired,' and left the room."
"We had a new math teacher the next day."
- reference999
The Dispassionate Teacher
"My memory of this is kinda hazy since this happened 10 and a half years ago."
"She was telling at us, I don't remember if anything specific triggered her episode but she said s**t like, 'I don't give a rat's a** what you think,' and 'I wish I could use the paddle.'"
"Although the one thing I'll always remember was before she sat down, she said, 'I'm going on Facebook, I don't care what the h**l you do.'"
"I guess she got fired the same day, because we had a sub after lunch, and we had a new short-term sub every few days before we got a long-term sub for the rest of the year."
- mariofan426
That Would Do It
"He taught me physics for three years and became principal for two years."
"Then they realized he didn't even have the teaching qualification."
- pol9500
It's obvious why these teachers were quickly removed from their roles as teachers and unable to ever teach again.
But the thought that these things ever happened in a classroom are deeply unsettling.
Maybe being an educator isn't your calling friend.
Being an educator is not for the faint of heart. Being a teacher takes discipline, hard work, nerves of steel, a quick mind and a daily case of Merlot. Just don't guzzle the Merlot on school grounds. While in front of students teachers have to be aware of their surroundings and think before they speak, even if it means stifling some truth. But once and awhile some teachers tend to let loose the thoughts and the tongue and the drama afterwords is always entertaining.
Redditor u/UNIQUE-USERNAME-853 wanted to know who has been left stunned by their educators by asking them to reveal.... Users of reddit what is the worst thing your teacher has ever said in front of a class?
RIP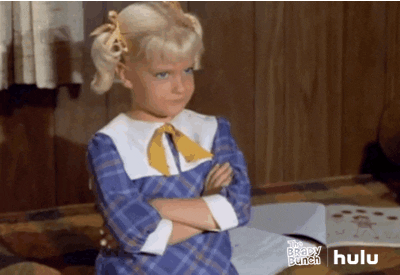 cindy brady smh GIF by HULU
Giphy
"At least half of you will be dead by the time you reach 20 years old" to a class of 11 year olds...
I once had a teacher (between 4-6 grade, not sure) say that about 1/4 of us would die before the end of high school, statistically speaking.
I've been lucky enough to not have any of my friends die, yet. i-hate-this-life
Sex Education
During English class we were watching Tomorrow When the War began. Those of you who have seen the movie know they start the movie talking about sex.
The teacher goes, 'Sex is not that great, I have actually not had sex' He's a full 30 year old man and says that to a bunch of 13-14 year olds.
Those were the days....
Too Soon
The father of a class-mate died in a motorcycle accident, he went into a corner too fast and crashed into a tree.
A couple of days after the accident (which was the first day my class-mate went to school again), our physics teacher decided that it is a good moment to teach the "speed doesn't kill you, acceleration does"-lesson. With the example of a motorcycle driving into a tree.
Language...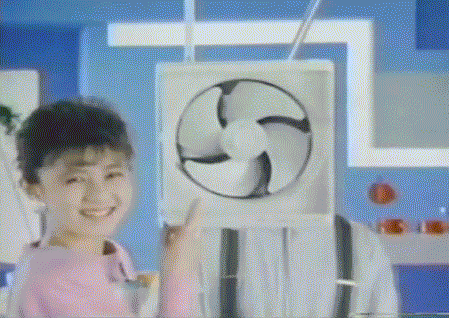 Giggle Smile GIF
Giphy
During one year of high school in a bio class, the students were fooling around in class not doing their work and the young (had to be in her late 20s) professor yelled "you all stop jerking off!" Then turned red as she realized what she had just said.
You can only imagine how that went in a room full of 16-17 year olds lol.
Shut Up Teach....
Class mate explained he couldn't get through the 20-page assignment in time due to his dyslexia, Old-timey teacher says " there's no such thing, you're just lazy".
Only about 6 or 7 years ago, too.
I had a history teacher who would take points off for every spelling mistake. My dyslexic friend basically had to beg him to exempt him from that rule.
Boys are dumb....
I had a Spanish teacher who was either extremely inappropriate or extremely oblivious (with him, it is legitimately hard to tell, he may actually not have known). He was talking about how you make flan one day and how you take the ingredients mix them together then you "BEAT IT BEAT IT BEAT IT BEAT IT" along with a hand motion. The boys in class thought this was hilarious so they would continually ask him how to make flan, so he would tell them.
Honestly, he could have just been completely oblivious and was thinking "Hey, the students are smiling, cool, I'm a good teacher". My family had had to deal with his teaching for decades so we know he never learned a thing about students.
Oh Well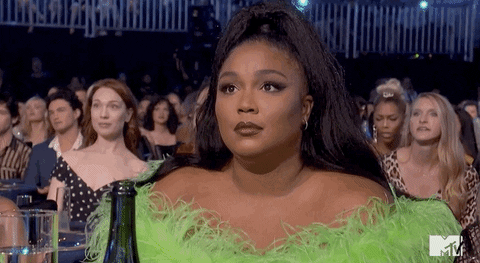 Mtv Awards 2019 Whatever GIF by MTV Movie & TV Awards
Giphy
Worst thing and also best thing. History class. Kid punches the kid in front of him in the back of the head. Teacher sees this and says, "now he's gonna punch you in the head and your all gonna sit there and watch because there's nothing you can do about it".
Daddy Issues....
I had a prof that had given us an in class assignment. He was a sh!tty teacher and we were first year students so we didn't finish it and he told us to take it home and finish it and when we were done to "bring to me. Bring it to daddy." He was Greek and didn't know the context, but he was the head of the department so we all held back our giggles and left.
License & Registration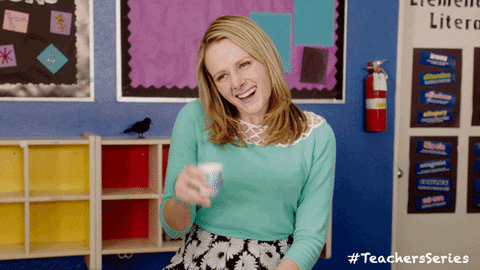 drunk alcohol GIF by TV Land
Giphy
I had an art teacher that got caught drinking. Apparently someone from the previous period told on her. The vice principal came into our class and told her to come with him. We all heard her yell "they drove me to drink" from the hallway.
One of the art teachers at my high school openly talked about drinking in class and dared the administration to fire him. "I'm not here because I need the money, I'm here because I enjoy it. This is how I keep enjoying it."
Want to "know" more? Never miss another big, odd, funny, or heartbreaking moment again. Sign up for the Knowable newsletter here.