Years ago, people insisted that the best way to get a job would be to just walk into an office and hand someone your resume.
And you know what? I suppose that—for a time—it worked.
The job market of today is nothing like the job market of the past, and, truth be told, I did follow that advice when I was younger (and yes, I managed to secure a job or two in the process).
But given the state of things, it's clear that advice like this doesn't hold up anymore, and it's far from the only advice that falls into this bracket.
People shared their thoughts with us after Redditor The Managah asked the online community:
"What was great advice 20 years ago, but definitely isn't now?"
"In high school..."
"In high school as part of one of my classes they brought in a lady who worked HR for some recruiting firm for a few days to teach us how to do resumes and cover letters and such and she told us even if a place has an option to apply online always go in person and pick up an application because no one takes online applications seriously."
profJesusFish
I wonder where this recruiter is now. Surely she's eaten her words.
"My dad..."
"My dad told me once, "Son you shouldn't schedule a single vacation day the first year of your job. It shows you're committed.""
DayDreams9119
Yeah, good luck with that. If I have vacation days, I'm definitely taking them.
"Don't forget..."
"Don't forget to print out your directions from MapQuest before you leave."
stugaut35
Oh yes... GPS has totally changed the game, hasn't it?
"You need to memorize..."
"You need to memorize this because you won't have the info accessible later."
[deleted]
Ever heard of open book tests? The most important skill isn't knowing the right answer, it's knowing how to find out the right answer. And that's gotten much easier.
"People always wonder..."
"People always wonder how some people get to be soo creepy but they forgot that they've been brought up by a generation who thought the best way to get a woman was agressive flirting techniques, actual stalking and being overly possessive."
umbraldisappointment
An excellent point — and it's difficult to unlearn those habits!
"Getting a diploma..."
"Getting a diploma will secure your life."
[deleted]
But will it though? Will it?
"You're searching..."
"You're searching for a soulmate on the internet? Lord you must be insane."
yanks8190
Funny how times change. The script on this has flipped completely.
"To look after..."
"To look after your phone battery you should let it go all the way down to 0% and then charge fully to 100%."
PangolinMandolin
Who is the monster who told you that one and how did they get away with it for so long?
"Sure..."
"Buy that house!! Sure it seems weird that you qualified for such a high home loan but I'm sure they wouldn't offer it to you if you couldn't afford it."
JD_85
Oh, dear, the people who experienced the 2008 financial crisis would like a word.
"To this day..."
"To this day, my mom believes the way to apply for ANY job, is to walk in and hand your future boss your paper resume. Whether or not they're actively hiring."
IAmBabs
Oh wow, she really needs to get with the times on this one. If you do that these days, it's an easy way to get your resume discarded.
Times certainly do change — and fast.
It's no wonder some people can't keep up!
Have some other advice to share? Tell us more in the comments below!
Keep reading...
Show less
We all need to love ourselves.
And is very important to put ourselves and our happiness first.
Self-love is a vital part of the human existence.
But some people really need to examine the behavior that they deem as "self-care."
Self-care doesn't belittle others.
And it acknowledges the line between confidence and arrogance.
Redditor redhead_in_red wanted to hear about the ways in which choosing "Me First" can actually be a detriment.
So they asked:
"What's some popular self-care/self-love advice that is actually really toxic?"
The telling it like it is crew always gets me.
There is truth and the way you say it.
Nope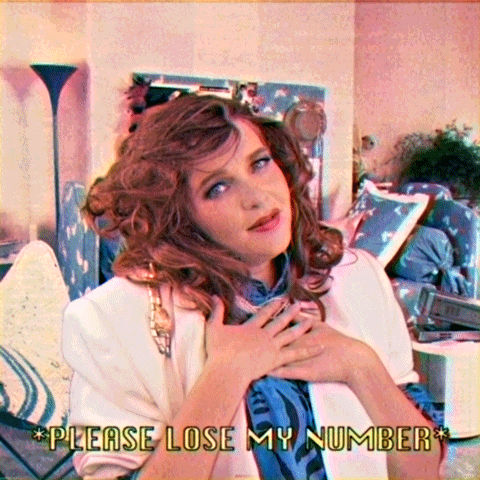 Go Away Art GIF by GIPHY Studios Originals
Giphy
"If they can't handle my worst, they don't deserve my best,' funny how those people are always at their 'worst.'"
Team-Hero
"I consider anyone who ever says this to be radioactive, so I stay miles away. I remember being on dating sites and some women using that in their info. Automatic nope... lol."
Beaudaci0us
Stay Positive
"Advice to Surround yourself only with positive people, if you're willing to cut people from the your life when they are a bit down, that's a recipe for people hiding the negatives in their life from friends, only discussing the positive and having mostly superficial friendships, for fear of you being cut out of their lives."
"Not saying you need to keep people in your life who are treating you badly, but we all go through times when we are up and times when we are down, friends give you thier time through both."
cognitivebetterment
Trust
"'Always trust your feelings.'"
"This advice is everywhere. No, oftentimes our feelings require introspection to work through them and make positive change."
youkick
"I always took this as 'trust your gut,' meaning 'trust your instinct.' We describe it as a feeling but it's actually thought, memory, and sensation/feeling - not an emotion. And this definitely gets lost in our collective game of telephone."
"It's meant for things pertaining to general survival decisions, mostly. Like, a gut 'feeling' to not cross the street yet. It's a bunch of things we pick up on but can't quite put our finger on, and it is better to act without thinking on each thing and memory specifically."
REDDIT
Conditional
"That you should expect unconditional support love and acceptance from friends or romantic partners. Popular idea, but if people really care they will tell you when you are harming yourself or others rather than just keep the vibe chill."
REDDIT
"Unconditional support does NOT mean they go along with whatever you want. It means they care about you and support you, even when you make bad decisions. And sometimes, supporting you means telling you how it is."
GildedLily16
Rubbish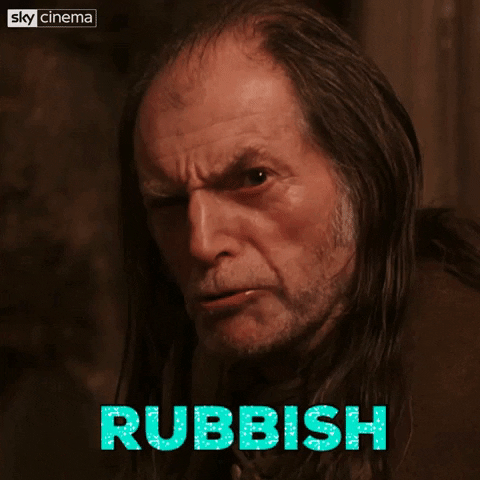 You Lie Harry Potter GIF by Sky
Giphy
"The sort of 'positivity' that relies on dragging other people down."
"I see it the most around body image issues in particular (but can apply to other things too), and I just think it's really sad."
"It doesn't solve any of the underlying issues, just makes more people feel rubbish about themselves!"
ClydeB3
Keeping everyone afloat is part of the positive.
Brutal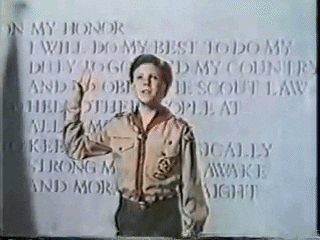 Giphy
"It's not really advice, but it's popular for people to label themselves as 'brutally honest.'"
"Honesty is good, but beware of people who are more interested in the brutality than the honesty."
SteezyPeez
True Dat.
"'Live your truth.' There is a fine line between between authenticity and being an a**hole."
Kurgan1536
"I've yet to meet a person who uses 'I'm speaking my truth' who didn't clearly mean "I don't care how incorrect or hurtful what I'm about to say is; if you don't accept it you're disrespecting me."
"To clarify since some replies are bringing up specific people. I don't know much about celebrities. I was mostly thinking of a former coworker who would use the phrase constantly when being blatantly wrong but still expecting to be accommodated for her preferred reality."
SumsuchUser
Say NO... to YOU!
"'Ignore the haters.'"
"Sometimes the 'haters' are people who love you and want to warn you of potential pitfalls (such as MLMs, cults, abusive relationships, etc.)"
"Update: A few people are saying that the definition of haters is, essentially, only people who are hating for the wrong reasons. I agree that's what this advice intends to communicate. Basically, don't pay any attention to people who project consistent irrational negativity your way."
"My concern is that this phrase is so easily misapplied as a 'self love' mantra which ultimately serves to keep some vulnerable people from listening to the valid and well-intentioned concerns of loved ones. It can be used by a manipulative person to keep victims/vulnerable followers in line."
"I like 'haters gonna hate' better because it implies there is a pattern. Like, 'oh that person is always hating so of course they're hating now.' But if your sister is usually supportive, and definitely not a hater by nature, and is suddenly very concerned that your relationship is abusive... listen up!"
"I think it comes down to the idea that you have (arguably) more to lose by disregarding a well-intentioned friend than by paying attention to an ill-intentioned one. I appreciated the feedback and did not find any of you to be haters. :) "
REDDT
"girl boss"
"I have a friend who is very sucked into the 'girl boss' subculture that has her working all hours on a business that makes no money, then doing 'self care' in the form of spending the little money she makes on manicures or expensive beauty products that other people have told her are self care."
"Self care and self love is sometimes admitting that you need to stop perusing something that isn't working and is making you miserable, even if it's what you thought you wanted and even if everyone is telling you to keep going and not to give up."
wonkyboys
A Constant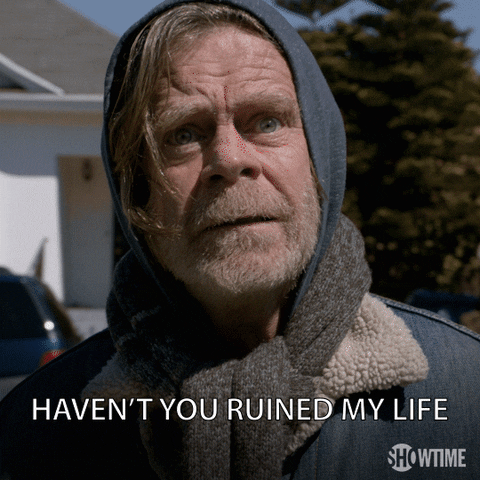 Season 7 Work GIF by Shameless
Giphy
"'Cut off anyone that doesn't bring you peace.'"
"Obviously this applies to people who are constantly, deliberately making you miserable. But a stressful situation or argument with a friend that you care about doesn't count if you haven't attempted to work it out with them."
tinymom7674
Well I hope some truths sink in.
Do you have anything to add? Let us know in the comments.
Keep reading...
Show less
A lot of people think they know everything.
Not just know everything... they think they're experts on everything.
So they always have the best "advice" to give.
A lot of it is nonsense.
Listen to your gut more when something seems suspect.
Redditor DaniTheLovebug wanted to hear about the "wisdoms" people shared that were the worst possible things to say.
So they asked:
"What life hacks are actually terrible advice or dangerous?"
I do my best with bad advice. But I've taken too much.
Don't be like me.
The Winner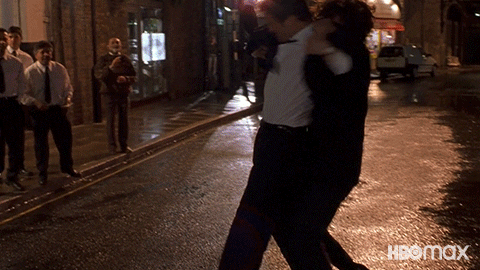 Wrestle Romantic Comedy GIF by HBO Max
Giphy
"Any street fight 'advice' that isn't 'it's not worth it, run away.'"
AltruisticTadpole898
"The thing about street fights the street always wins."
OldElPasoSnowplow
Just 5
"Absolutely anything posted by 5 Minute Crafts."
WeaverWitch
"I came in here just to mention this, particularly one video-- not sure if it was by 5 Minutes Crafts or another similar channel-- that tells you to microwave an egg for a quick meal. It will explode and send you to the hospital."
sagganuts18
"This is what I was gonna say. Those people are the worst."
babybiggfoot
The Cut
"When cutting bagels remember to put your finger through the stabilization hole."
Bruin-lb-31
"Took me a minute to work this one out. My eyes widened so much the person next to me in Starbucks just asked if I needed help."
OffTheRecord_Models
"I know this is a joke, but I had to legit tell my then eight year old that she couldn't put her hand in one of those big grinder/chipper thingys because she would not, in fact, grow a new one when it got chopped up."
dixiequick
A Bad Transformer
"ANYTHING AT ALL involving a microwave transformer. Woodburning, metal melting, arcs and sparks, whatever. Those little sh**s will kill you before you even know you're dying."
NotInherentAfterAll
"I had to go to a CPR of a 33 year old who fried himself in his backyard garage using some jerry-rigged microwave welder. He had a wife and two young kids. All I could think was 'man what a STUPID way to die.'"
anoncop1
New York Rule #1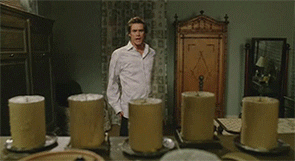 bruce almighty fire GIF
Giphy
"Setting up candles and clay pots to heat your room instead of turning on the radiator. That's how a lot of fires start."
halbesbrot
I'm always weary around candles.
Melted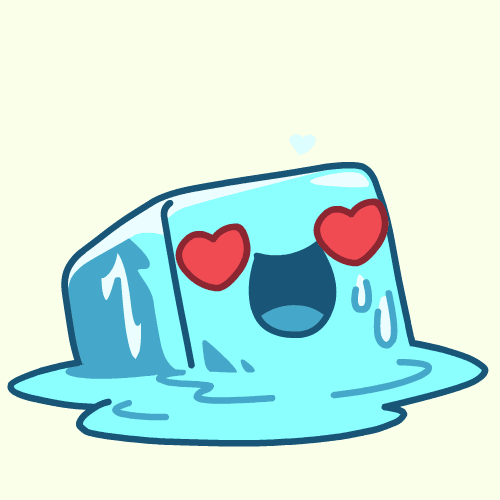 Melt Love GIF by Cubemelt
Giphy
"There was a big thing a while back about boiling water melting the ice on your Windshield. Someone else used this 'hack' for me and my Windshield cracked into a total spider web."
LeeshaLeSmart
"That you can make your own air hockey table out of a couple dryers and some pegboard. Remember, if women don't find you handsome, they should at least find you handy."
Dokino21
"Love how I instantly thought of Red/Green 25 years after watching that episode."
reddituseronebillion
"Gotta love that show. My dad played it once when I was a kid and for some reason red green making a cop cars siren a toy girl doll crying was hilarious. And that was my gateway to this show."
Project-SBC
A Close Shave
"Using a nail file to shave the edges of your teeth to make them straighter."
youcantsitwithus-
"I got hit in the face with a hammer, and broke some teeth. Used this trick (well, 120grit sandpaper) to smooth off the jagged edges to tide me over until I could see a dentist. Dentist said I did a perfect job, and didn't charge me for the visit."
clueless_cueless
"It's so weird seeing people do it as a trend. I've always had people comment on the bottom of my teeth being uniform and straight, but its from years of grinding my teeth."
washed_up_okie
down your drain...
"Line your sink with foil and pour the grease and fat in that. Then when it dries an hour later, you can just roll it up and throw it away. Use an empty tin can. Line any ceramic bowl or mug with foil and use that instead. Don't make your sink unusable for at least an hour. Don't risk the foil tearing and the fat going down your drain. Use some common sense here."
manderifffic
A Delicate Balance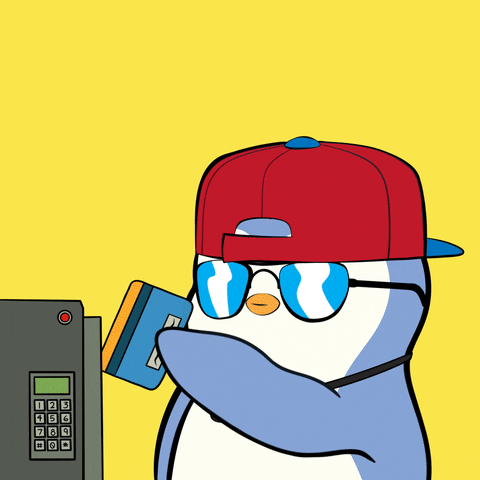 Credit Card Money GIF by Pudgy Penguins
Giphy
"Keeping balances on your credit cards and opening more credit lines makes your score better. I've heard this thousands of times and it's the exact opposite of what you should do."
jc456981
Lesson here? Always research "advice" before you take it.
Keep reading...
Show less
Living with depression is incredibly difficult.
It's made all the more difficult when people share unsolicited advice.
This isn't to say that others don't mean well–they often do–but they may sometimes lack the foresight or tact required for conversations about mental illness.
It's a lot easier to play armchair psychologist than actually learn a thing or two about what life is like for depression sufferers.
That's why a lot of people prefer to live with the disease silently; they'd rather not hear other people's callous remarks and prefer to be spared their judgment.
We heard about bad advice in action after Redditor nekrozis666 asked the online community:
"People who suffer from depression, what was the worse advice you've gotten?"
"Just stop..."
"Just stop thinking negatively. Just be happy. Just get some exercise. Just eat healthier. I am so sick of the 'just do this' advice. Like yeah, those things MIGHT help, but all of them are impossible when I'm struggling to even change my clothes, take a shower, cook actual meals, or clean my house everyday."
MissAnthropy612
Oh, if only it were that easy!
How the hell can you get anything done when it's a hassle to even get out of bed in the mornings?
"It's kind of the thing..."
"'Do things you like.'"
"It's kind of the thing....you can do them but you don't like doing them anymore. You're emotionally flat and exhausted and frankly it's even worse to go through the motions of a thing you used to love."
Kay_Elle
Losing pleasure in things you enjoy is so frustrating.
You can't just "do things you like" when none of it brings you any joy and feels more like an imposition.
"Thanks..."
"'Think about people who have it worse.' Thanks, now I'm depressed and feeling guilty about it."
ipakoopapi
Your feelings are always valid no matter how many idiots you're surrounded by.
"Ditch your meds..."
"Ditch your meds and do acid a few times, it'll fix everything."
Bagospearen
Psychedelics can be massively helpful in the right setting at the right time, but a bad trip can equally be so traumatizing it leaves you recovering for months.
They're a catalyst for introspection and change, not a cure on their own.
"My dad told me..."
"My dad told me to have kids, which makes me wonder about him."
illmade
Perhaps it simply means he became a happier man after having you—but this is an excellent example of advice that should not be "one size fits all."
"Why, that's brilliant."
"'You should try to be more positive!'"
"Why, that's brilliant. I had never considered the idea that I could just be more positive and poof, everything would be better. But this advice did get me to realize that I am responsible for my own wellbeing. I can ask for help but ultimately, it's on me to work on my issues."
iamalext
Good to hear that this advice served as a catalyst to that realization—as bad as that advice was.
"Gee, thanks!"
"'At least you're not in a 3rd world country.' Gee, thanks! Can I go take my antidepressants now?"
ok_ad748s_alt
It really says a lot about someone when they bring up less developed countries to make their careless points.
"I was told..."
"I was told to pray the depression away by my therapist."
Significant_Venison
Sounds like you need a new therapist.
Immediately.
"The worst advice..."
"The worst advice was: If you have time for depression, you have nothing to do. Get more work, clean your house; in our youth we worked 6 days a week and helped our parents on weekends."
SignalAds610
While there are certainly people out there who do well on comparatively full schedules, this doesn't hold true for a lot of people out there—and still does nothing to address the root cause of depression.
"My dad told me..."
"My dad told me if I prayed, God would take it away along with my lupus and other crippling health issues."
htkpe
Yeah, dad... it doesn't work that way.
But nice try, though?
Not.
As you can see, none of these pieces of advice actually help anyone.
Think before you speak—especially if you're not a trained professional.
Have some stories of your own? Feel free to tell us more in the comments below!
Want to "know" more?

Sign up for the Knowable newsletter here.
Never miss another big, odd, funny, or heartbreaking moment again.
Keep reading...
Show less
Truly believe only half of what you see, and almost nothing that you hear. This is sage advice that has followed generations upon generations of people. Truly only filter out the things you know are going to work for you.
Unfortunately, not everybody has the self-possession to claim their own path. But we can teach those people what advice NOT to take. And some of that advice you should ignore is actually the very advice some people really believe in.
Redditor anasear asked:
What's some widely accepted bad advice?
Here were some of those answers.
The Body Keeps The Score
"Telling athletes to 'push through the pain.' This is how I ended up getting a new knee when I was 28."-VerySaltyScientist
"For parkour ppl, if you are feeling pain that means you're doing something wrong/something high strain that shouldn't be done often or you're not ready for."
"Big difference between muscle soreness and bad technique."-1kateviax1
Same Thing To Bankrupt Yourself
"3 paychecks for an engagement ring. Thats not even what the 'advice' even was; its actually worse than that."
"This 'advice' comes from a De Beers Diamonds company marketing campaign, and it said that a ring should cost two months worth of your pay, which would be 4 paychecks since most people get paid every 2 weeks."
"And then later, they changed the advertisements to say three months of your pay which would be six pay checks."-theinsanepotato
Skin Deep
"'Looks don't matter.' As someone that's ugly I find that mildly offensive. Looks get your foot in the door, personality gets you in. Having a great personality only works if you're moderately attractive."
"People also treat others different based on whether they're hot or not. My best friend is typically attractive and the amount of times people have talked over me only to listen raptly to my friend is not even funny anymore."
"Treat others with respect, yes even us ugly ones."-_Frog_Enthusiast_
Seeing any advice here that makes you want to crawl out of your skin yet?
No...You'll Make PLENTY Of Money
"Don't take that promotion, you'll make less money if you get a raise, overtime will put you in a new tax bracket and you'll actually make less, etc…"
"We really should teach this kind of stuff in school because it's scary how many people don't understand how tax brackets work."-bb_1219
Dreams Are Just Dreams
"Follow your dreams. It is too vague. 'I want to be an actress' and then not explaining the steps, or other obscure jobs kinda leads to a kid dreaming and not doing much....then growing up confused."
"I still think people should follow their passions in life. Do what they love, and find motivation in everything. But I hate 'follow your dreams.'"
"It sounds like something you'd hear a whimsical fairy say. It is meaningless, dreamy, and unproductive today....in my opinion."-anonomnom23
Just Go To Bed
"'Never go to bed angry.' I hear people say it all the time, and people accept it as if it's gospel, but often a good nights sleep and a chance to let your cortisol drop so you can get out of your 'reptilian brain' and return to reason is really what you need."
"Do not stay up all night trying to resolve some issue when you're furious and exhausted. Go ahead and go to bed angry."-a_little_confusion
Just Tell Poor People To Have More Money!
"Telling anyone with mental health issues, unilaterally, to fix them via meditation/mindfulness. Why I feel it often doesn't work, bc I know this advice is usually offered in good faith:"
"Remember that meditation and mindfulness are both skills, that need time and energy to cultivate; so even if they are helpful (and I do use both to help manage my own), it's not helpful advice to give someone so deep in depression/mental illness that they have neither."
"In my experience, it feels like reaching out and saying, 'I'm drowning,' and someone responds, 'Well, why don't you just learn how to swim?'"
"The real advice people often need is exactly how and where to seek help, which will go a much longer way."-topHatGhost1622
These Low Effort Jobs Have Surprisingly High Salaries | George Takei's Oh Myyy
Have you ever worked one of those jobs that paid you to kinda sit there? If you have, you know the joy that comes with watching the entirety of Breaking Bad ...
Scholarships
"'Study whatever you want in college that interests you.' Unless you have scholarship money, wealthy and giving parents, etc."
"You shouldn't (example:) go to a private art college to study printmaking. My ex-gf did that and she'll be in debt her whole life. You can study whatever you want, but you don't have to borrow $100k to pursue what you love."-CliplessWingtips
Trades, Though
"'You have to go to college.' No. College is one option. There are several other options. Trade school. Apprenticeship. Workforce. Military. Volunteering. Whatever!"
Y"ou have to do what's right for you, not what others are incentivized to tell you."
"College was right for me, and I was able to pay off my loans within 5 years of graduating because I was fortunate to use my degree to obtain a job in my field fairly quickly."
"That doesn't mean it's right for my cousin, who is a welder and making gobs of money being an expert on his own schedule!"-Caruthers
Yeah, Money CAN Make You Happy
"'Money doesn't buy happiness.' While yes it isn't guaranteed to make you happy I would bet you wouldn't at all be happy if you were homeless."
"Whereas if you had average income you would likely be more happy. Simply because you're not living in a sh*thole without taking showers."
"You can live in comfort and be clean. People seem to think that just cause lots of rich people are lonely and dicks that means that money means nothing with happiness. Well it definitely does."-doochebag420696969
Next time you hear somebody give you this advice, take it with a grain of salt.
We've learned it doesn't work for everybody.
Luck and privilege are much bigger factors in success than platitudes.
Want to "know" more?

Sign up for the Knowable newsletter here.
Never miss another big, odd, funny, or heartbreaking moment again.
Keep reading...
Show less