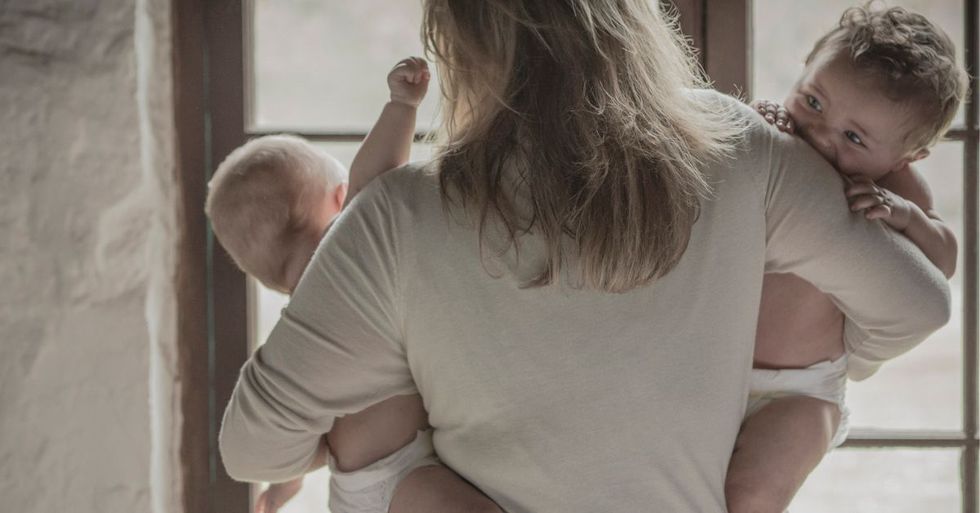 When helping our family, things can become overwhelming. Yes, as humans, we are supposed to be there for one another. When times are tough, everyone circles the wagons. But sometimes those wagons aren't close. And people have their own lives to live. That can cause some hurt feelings. Case in point… Redditor AlarmingCrew6726 to discuss […]
More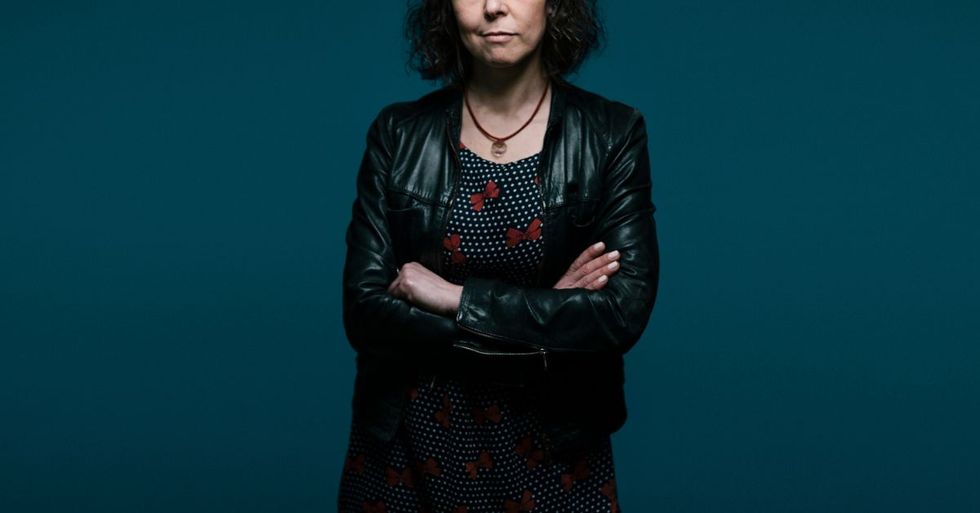 Life can get very complicated and busy very fast. That's why not everyone can make it to every plan that's made. But there are certain occasions and situations where a little extra effort maybe required and expected. Case in point… Redditor SotoSar wanted to discuss her experience and get some feedback. So naturally, she came […]
More
Being a parent isn't for everybody.
That is a life lesson well learned.
Not everybody wants to have kids.
That maybe hard to believe, but the sooner we learn, the better.
If you want kids, please have them, just be sure and ready.
It's a hard journey.
Raising my dog has been stress enough.
Maybe if some of you hear why others don't want kids, you'll appreciate yours more.
Redditor Celestialsmoothie28 wanted to discuss why many of us don't want to bring a new generation into the world, so they asked:
"People who don't want kids, why?"
I will never have kids. You're all welcome.
Who Cares?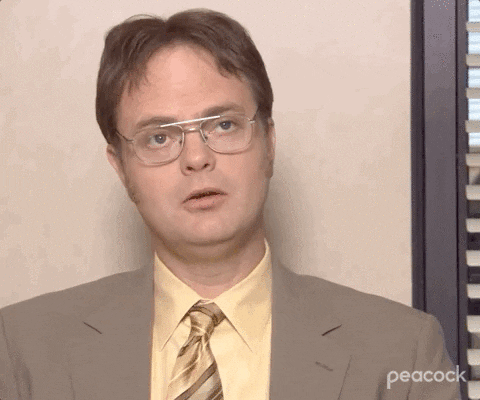 Season 4 No GIF by The Office
Giphy
"Why would I want kids? Personally, I can't think of a single compelling reason to have them. Kids deserve a parent who wants them, not someone who just tolerates them."
Worried-Medicine-664
"test out"
"Kids are a lifelong commitment to raise and care for another human, and I don't think I'm capable of handling that. I like kids, but I don't think I could raise one well, so I'm not going to try."
boymanpal
"Agreed. Every child deserves a parent, but not every parent deserves a child. For those who think 'if you never try you never know"' are just plain selfish. So you're gonna bring a kid to this world just to 'test out' if you can be a good parent?"
"You should know yourself better than anyone beforehand, whether you can be a good parent. I certainly not gonna use a person's life for my own amusement since I know I wouldn't be able to give the best to the child."
pronocturnalfreak
Learn Sooner
"I grew up with a brother 10 years younger than i am. Went from changing his diapers to teaching him how to mod Minecraft."
"Left to go to college. I call him nearly every night, and we still watch anime an play video games together through discord calls."
"I already had my kid. He's called my little brother. Just wish I understood my family's financial situation sooner."
oxidezblood
Be Prepared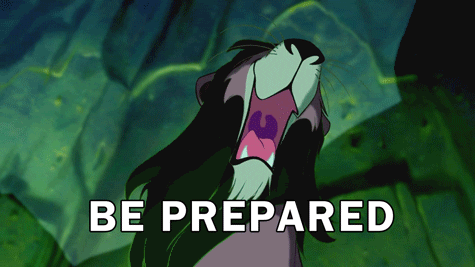 be prepared the lion king GIF
Giphy
"As a parent, I always tell people that wanting the responsibility is the most important part. My baby daddy and I separated, but we co-parent so well, people are always shocked. We work together well because we both know we planned to have a child and raise her together, despite the status of our personal relationship."
kailsbabbydaddy
The responsibility! The biggest lesson of all.
My Life... My Rules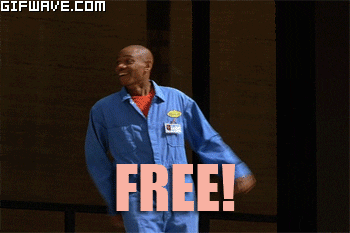 freedom GIF
Giphy
"I enjoy freedom, I enjoy my relationship exactly as it is, I have a major fear of being pregnant, I like having money. Oh and I don't like babies or kids. The reasons are endless."
Feeling_Ad_2354
Issues of a Saint
"I struggle with anxiety and anger issues and I wouldn't want to pass that on to my child or have them have to grow up dealing with my anxieties and anger episodes. I just couldn't do it and it wouldn't be fair to them. Plus it's real expensive. I'd rather have a life of peace and quiet and travel to figure myself out. To the moms: you guys are tough saints."
shoppingforthemoon
Stability Fail
"I have back and hip issues that would have made carrying a child (and then also literally carrying a child) difficult. I like my free time and expendable income. I didn't feel like I was in a stable enough place financially, wasn't with the right partner at the right time, never had baby fever."
"I look around at the world, and have no desire to bring another life into this s**t show."
wirwarennamenlos
Today's Drama
"In this economy?"
besameput0
"I'd also like to add. Into this world? Our age pyramid is upside down. Only way to fix to is either by overpopulation, or bracing for difficult times for a while until it fixes itself."
"It isn't like I dislike children, at work I love to take care of them. But I don't have the heart to bring in any more. Otherwise, if my life situation would be better, I would totally love to foster or adopt. There are so many children who don't get parents."
Valtremors
Just... WHY?!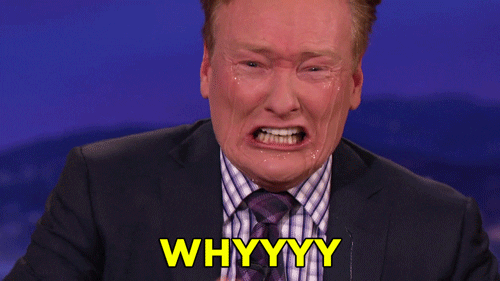 Why Me Crying GIF by Team Coco
Giphy
"Why would I want one? I get that it is the social default, but in a vacuum it sounds terrible. I barely feel like I have my sh*t together, and I never feel like I have enough time to do the things I want to do."
"Why would I want to give up on my free time entirely to raise a kid? Children are fine in small doses, but they are exhausting, stressful and the benefits seem minimal. I guess the biological drive skipped me."
notaninjashhhhh
Not everybody is meant to be a parent.
Know your truth.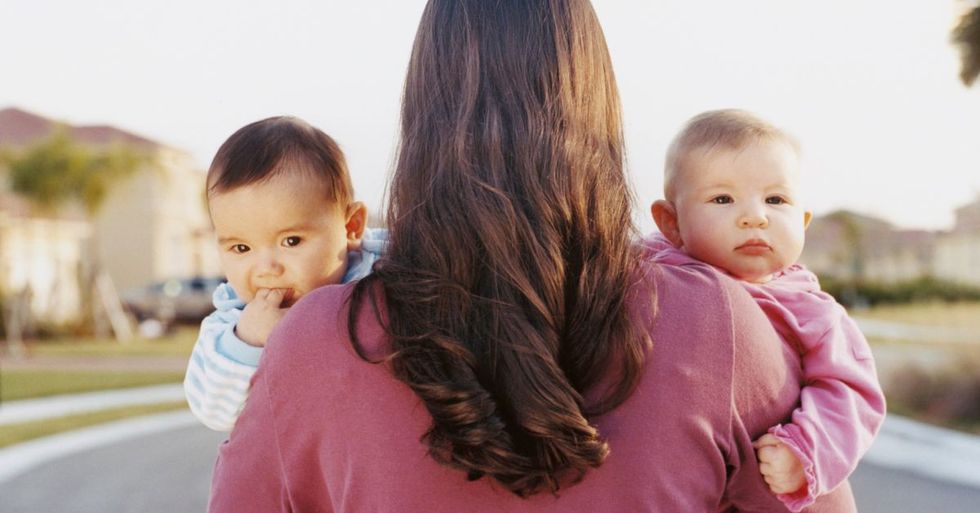 What's in a name? Some will say everything, and others will say nothing. Names can be changed once people reach a certain age, after all. But until that age, people have to live with what they've been given by their parents or guardians. That's why people wish some parents would put serious thought into the […]
More
While starting a family and having children is a goal that many people have, some do not realize that it's not easy, fun, and loving one-hundred percent of the time. Rather, it's expensive, exhausting, and hard, though it might be worth it in the end.
With this in mind, people shared what they felt were the hardest hurdles of their parenting.
Redditor ApprehensiveShock655 asked:
"What's the worst part of having a child?"
Fear of Not Doing Enough
"The constant anxiety that you're doing enough to shape them to make good choices, a good life, be a good person and for them to have the life they deserve."
- nakedreturnsthe1st
Like the Energizer Bunny
"It's incessant. It never stops. You never get a day off."
"Going from having two days per week to relax and do whatever to literally never having a moment free from responsibility."
- mrbuh
No Break In Sight
"I've always wanted kids and still do, but this is the only thing that has come close to giving me pause."
"Both my siblings have young kids and I cannot get over how CONSTANT it is."
"From the second the kids wake up to when they finally shut their eyes, it's non-stop. Then they get maybe an hour or two to themselves, which is mostly spent tidying up, etc., before the nighttime stuff starts with the baby crying, the toddler coming into bed, nightmares, etc."
"It requires years of not getting a full night's rest. You can never just go out whenever you want. No sleeping in, even on weekends because someone has to be up with them at 6 AM."
"Raising human children is an insane task."
- GirlisNo1
Mom's Body After Baby and Dad Bods
"The weight gain is the worst! During the pregnancy, I gained 35 pounds. My belly has stretch marks. My boobs are all saggy."
"And it's not even fair because my wife only gained like 15."
- Wise-Reaction-7526
The Meal Planning
"Coming up with three meals to eat per day EVERY DAY stresses me out so bad."
"This sounds like such a small thing, but it really wears on you over time. You can't just make something for yourself or something you and your spouse feel like eating: You have to constantly be thinking about if the kid is hungry and what they might be willing to eat."
- Ravenclaw79
Keeping Them Safe
"When people ask me this I say, 'do you know those video games where you have to escort a character to a destination without them being attacked?' That's parenting. Those missions are a pain in the a**."
- Infiniski_Gaming
Seriously, Keep Them Safe
"Having to deal with their total lack of self-preservation. They are creative and come up with all kinds of ways to try and kill themselves. Keeping ahead of the game is exhausting."
- Quizzical_Chimp
Constant Contact
"They're just always there. On you, behind you, in front of you, just a little speed bump impeding every task."
- Tangboy500000
Letting Them Live Their Life Their Way
"Having a kid is like having a little piece of your heart running around in the world. When they're sick or get disappointed or just feel sad, it's worse than having it happen to you."
"Yet at the same time, you need to let your kids work through those things to learn to handle them. If you give into the worry and try to shield them from everything, you risk creating harmful co-dependence."
"So it's a constant struggle. But worth it!"
- um_chili
What Is "Sleep" Again?
"I'm only nine years in, but so far, it's been the sleep deprivation. Hands down."
- tessiegamgee
And What Are These "Sick Days" You Speak Of?
"Having to take care of a sick child when you are also sick. For me that has been the most challenging part so far."
- MrsLouisaMercury
Another Full-Time Job
"It's like taking a second job that lasts 18+ years with a 24/7 schedule with no holidays or sick days."
"…And no second paycheck. It's actually like YOU are paying your second salary instead of getting one."
- mouse_rat
Personal Freedom
"The loss of freedom. I can't just... go somewhere. Even with older kids, there's so much planning and thinking and getting ready."
"I miss being able to just decide to go somewhere, and go there."
- poetris
The Time Flies
"The best advice I got was from an ancient hospital security guard in an elevator. 'The days are long, the years are short, cherish them while you can.'"
- WayOfTheHouseHusband
So Unexpected
"The phrase I hate is, 'You don't know it, but one day you pick your kid up for the last time.'"
- 3_pac
There are all kinds of troubles that come from being a parent, many of which people don't necessarily think about until they already have a baby in the house.
But reassuringly, many people in the subReddit pointed out that no matter how hard some of these hurdles are to get over, it's still worth it in the end, and it goes by far too fast.