Hindsight really is 20/20.
I never fully understood that thought until my thirties.
So many of the things we thought were just an average part of life when were really just a whole hell of a mess.
Some "quirks" and behaviors are not meant to be the normal.
We just decide they are, but they're actually part of bigger issues.
Redditor ComfortableMess3145 wanted to compare notes on the certain things that maybe we had the wrong idea about at first. They asked:
"What is something you thought was normal but found out it isn't?"
We need to prepare. Some of our regular daily life activities maybe not the best idea.
Streaks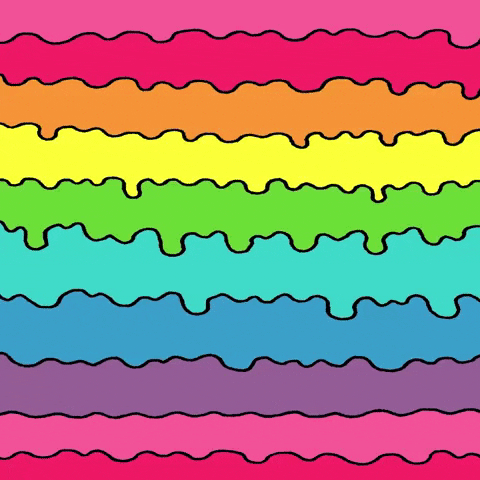 GIF by Ramin Nazer
Giphy
"I have astigmatism so I see light in streaks. For the longest time I thought that was how everyone saw it."
Onirity
hence the name...
"Visual snow. My whole life, my field of vision has always been covered by shifting multi-colored dots of light. Similar to light snow on an old TV transmission, hence the name. I see it all of the time, I never don't see it, though it is worse in the dark, or if staring at the sky. In the dark or when I close my eyes, it is all I see. I thought everyone had this until my early 20s."
smuffleupagus
"roll over laughing"
"I was joking around with my friends in 8th grade History and we were trying to see how many pencils we could stick into my friend's afro (with his consent) and right as I was trying to lift my arm and put the pencil in his hair one of them cracked a joke that sent us into a fit of laughter. My arms went limp and when my friends started coaxing me to put it in I told them I couldn't."
"They were noticeably confused, so when I regained my composure I explained that everytime I laugh, my muscles go limp and I am not be able to move them. It ranges from droopy head and weak knees, to full body collapse. Because of the term 'roll over laughing' and portrayals of people in media falling over in laughter I thought this happened to everyone, and they were just better at controlling it."
"My friends all agreed that it in fact did not happen to them, and that I should get it checked with a doctor. 1 year later I was diagnosed Type 1 Narcolepsy: a sleep disorder characterized by excessive daytime sleepiness, and Cataplexy. Cataplexy happens when a trigger, such as strong emotions like laughter or fear, trigger a sudden loss of muscle tone, making it difficult to move, stand, or even breathe."
I was lucky to be diagnosed as early and quick as I was, since the condition is widely unknown outside of the context of Narcolepsy patients and specialists. The symptoms of Narcolepsy are so common, in both puberty where it starts to present more heavily, and other diagnoses such and depression and anxiety."
"It's estimated that around 1 in 2,000 people have this disorder, and the lucky few that actually get diagnosed usually only do so later in life after 5-10+ years of multiple tests and misdiagnoses. The takeaway from this is that if you think that other people 'deal with it better' or 'suck it up' or 'control it better' chances are that's not normal, and you should speak up about it."
Savannahisded
The Friend Group
"I thought it was normal for every friend group to have one person that everyone picked on for no reason. I don't mean light roasting, I mean legitimately bullying them and putting them down. My brother's friend group had one, with my brother being a primary instigator."
"I was the punching bag in my middle school friend group. It took until the end of high school/the beginning of college for me to actually be treated like a person and realize that friends aren't supposed to make you feel like crap about yourself."
yeetgodmcnechass
You're gonna hear me...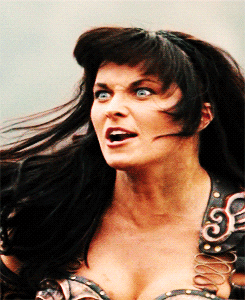 brain roar GIF
Giphy
"The ability to make a roaring noise in my ears by tensing a muscle. link"
Jmen4Ever
The human body is a crazy thing. I sure the animal body is a sh**show too.
Once in awhile...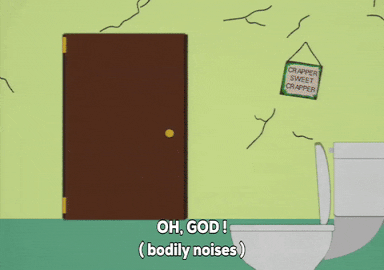 toilet bathroom GIF by South Park
Giphy
"Pooping once in 3-7 days. Since childhood I always do it in that frequency. However, when I was 21 my doctor told me that it's not normal at all and it should be everyday thing. I always thought that everyone does it once in 3-7 days, not everyday."
2 dippy eggs, please...
"I'm from Pennsylvania. Growing up, when we went to a restaurant and I ordered my favorite eggs, I would say, '2 dippy eggs, please.' It wasn't until I got married and moved out to the western part of the country that I realized most people don't call them that. I can still see the look on the waitress's face when I asked for dippy eggs. Apparently, most people call them 'sunny side up.'"
fourjoys99
For the Pizza
"Asking for permission. I was raised to always ask permission to have water, a snack, turn on the TV, or go to the bathroom any time I am in someone else's home. My best friend's mom thought it was weird that I would ask permission for small things. Like 'May I grab a knife and fork for my pizza?' instead of 'Where can I find a knife and fork?' was super weird to her."
Awkward_Society1
Lip Service
"Not being able to watch Movies/Shows without Close Captions or subtitles. Also never understanding what they are saying on the radio. Turns out, I have an Auditory Processing Disorder. If I don't see peoples lips moving my brain doesn't recognize they are words more than half the time."
SugarLily0420
Normal? Not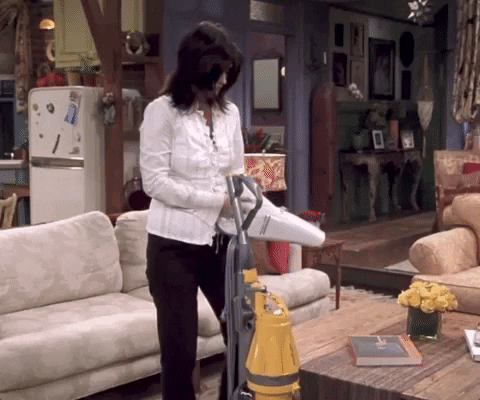 Season 10 GIF by Friends
Giphy
"Having OCD. The thoughts that come with it I thought were normal for YEARSSS."
foxgirl1318
Well I have a lot to think about how I live my life.
Want to "know" more?
Sign up for the Knowable newsletter here.
Never miss another big, odd, funny or heartbreaking moment again.
Keep reading...
Show less
Just because something is considered "normal" doesn't mean we have to do it.
Resisting that normal can be a battle, though, because people love to argue with you when you resist or disagree which is exactly what happened here.
Reddit user fuzziblanket asked:

"What is something considered to be 'normal' by society that you refuse to do?"
In my world, the "normal" thing I outright refused to do was straightening my hair. Growing up, my texture was considered "pelo malo" (bad hair) and I was expected to blow dry, flat iron, relax or otherwise straighten it.

I resisted that straightening my whole life, preferring my poofs, my frizz and my fluff.
Adult me ended up vindicated AF when I learned how to take care of my hair. Psh. Pelo malo where? My curls are dope.
Resistance may or may not work out awesomely for these people, but here's the stuff Reddit is passionately protesting and the arguments that ensued in the comments about it.
Wedding Woes
"Sacrifice a down payment on a house for a wedding."
- BlackLotus8888
"My wife and I had a very small wedding on a beach with only our parents there. Then, we drove to a mountain and hiked to the top with our photographer for our first dance."
"It was incredible and people keep telling us they wish they could've done something that simple but social pressures made them spend more."
"Now, we've just had to spend more than the entire cost of our wedding just to buy the plane tickets to attend my sister's big wedding."

- Giygas
"I felt this way for a long time, but my partner is the youngest of 5 siblings and the family has never had a wedding or proper family function (outside of casual holidays). Even his parents eloped!"
"Our initial plan for a small backyard wedding kept growing and growing as logistics got more difficult: renting a tent, tables, chairs, tablecloths, place settings, port-o-potties, building a viable dance floor for the backyard."
"With 2 big families, our minimum headcount was higher than we'd like. Annnnd with a bigger headcount, you either pay for a venue or save a mere grand for the stress of building your own venue and dealing with thrice as many vendors 😅"
"We've still had a ton of reservations about the cost (wedding is in June), but recently learned that some family members on his side are in very poor health and not long for this world."

"Soon as we learned that, the cost didn't seem as important as having the first formal family reunion in 75 years."
"We've joked straight through that a wedding is not about the couple getting married, and it seems truer than ever. Humbled to provide the opportunity to celebrate with everyone and to get real family portraits."
"It definitely isn't the choice for everyone."

- dropsofzeus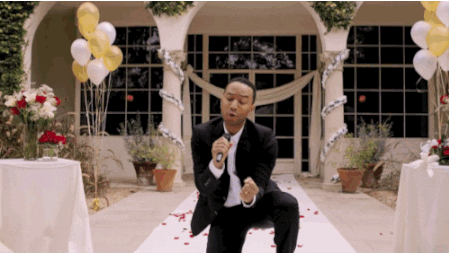 Giphy
Celeb Drama
"Give a shit about celebs."
"Sometimes they're fun to talk about for like 5 minutes but other than that? Aren't they just people? I don't get it."
- CoffeeAndPizzaRolls
"Before last weekend, I had no idea Will Smith and Will Smith's wife had an open marriage."
- good_god_lemon1
"Thank you for keeping his wife's name out your f*cking mouth."
- sneakywalrus69
"Yes. People are flabbergasted when I'm not informed on the latest celebrity news and honestly I just don't see a reason to keep up with it."
- Appropriate_Lecture7
Forbidden Friendships
"Forbidding my (straight male) partner to spend time with female friends."
"He's a grown-ass man; he should know how to hold healthy boundaries. It shouldn't be on me to keep him from cheating. If he's really gonna fall into the pants of the first girl I leave him alone with, she can have him."
"Similarly, blaming someone else for my partner's failings, and/or trying to 'win back' someone who doesn't want me."
"He's a big boy who can make his own choices (even bad ones), and I want a partner who wants to be with me, not someone I had to talk into staying."
"For the record, my dudeman of 20 years is awesome, so this is working out pretty good for me so far."

- sasstoreth
Calm Down, Rihanna
"Work myself to death."
"Use your vacation days. Your sick days. Take your dog out. Hang out with the family."
"Even if you're alone like me - Go do something you like."
- Onautopilotsendhelp
"I've had more than one boss say, 'All yall want to do is come to work for a paycheck,' isn't that the point?"
- OutsidePrior2020
"My dad just scolded me because I was unwilling to put in 60+ hrs/week at a new salaried job by saying 'I've worked 70/hr since I was out of college!' "
"Yeah dad, that's probably why you missed every important life event and smoke a juul at age 57."
- AscendingAgain
"Two months ago, my dad died. He had cancer and had had it for like a year."
"I told my work over and over again that he was really sick. I work in an office and am on a computer all day. I have a company-supplied laptop. I have the ability to work from home, but I was not allowed to do so because I was an hourly employee."
"I told them that his condition was worsening. I live five hours from my parents. They refused to accommodate me, even when I offered to work every day from my parents house, just so I could be with him."
"They said 'well maybe when the situation gets more dire.' "
"I tried to apply for FMLA (I think that's the right acronym) and I wasn't eligible because I was hourly and hadn't been there for a year yet, despite the circumstances. A week before he died I told my boss that it was almost time and I might have to take off work."
"They were not concerned and told me as long as I got my work done and didn't miss deadlines. I took the day he died off work—I just had a bad feeling, and was packing to go see him when he passed."
"I told my work and they don't have bereavement leave. So I offered to work remotely during this period and again they refused. Again, I have a 'good job' working at a huge corporation, in an office; my job requires a degree."
"I was forced to use all of my sick time and some of my PTO so I could attend his funeral and help my mother with arrangements."
"And I'm stuck here because I can't afford to quit without something else lined up. I've been looking. They obviously don't see us as humans."
"You don't owe your company anything. I would give anything to go back and time and quit, just to spend the last few weeks with my dad."
"Whatever company you work for doesn't care about you, only about how much you make them. Don't worry about screwing them over or anything because at the end of the day, you could die and they would consider it a small inconvenience."
- fathleen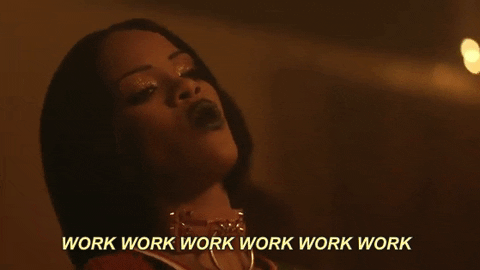 Giphy
Toxic
"Talk to toxic family members."
- cellcube0618
"I seriously can't grasp this."
"Why do I need to keep someone who is toxic in my life? Because they're family? F*ck no."
- melindypants
"Been four years since I talked to anyone in my birth family except my older sister (who I talk to almost everything day). It's been amazing."
- RTheD77
"This. So much this."
"I recently cut all toxic family members out of my life and I don't think my life's ever been this peaceful."
- ThatMuslimGamer
Charity(?)
"Recording yourself doing an act of charity or a good deed in general. Completely devalues it the second you hit post."
- yzmasmomi
"My main counter point to this is that it at least allows some form of positive news within a negatively saturated medium."
"It's a bit of a virtue signal, but it still has a positive impact on the individual and supports a trend of doing good, even if there's a bit of narcissism mixed in."
- Toiletchan
" 'A good deed bragged about is a selfish deed.' "
- SekMemoria
"I'm conflicted about this."
"It definitely feels gross when someone is just doing something charitable for likes on TikTok."
"But when you look at people like Bill and Melinda Gates, they do all of their charity work VERY publicly (and transparently.) I don't think that devalues the act of saving hundreds of thousands of lives."
- thepixelpaint
"It doesn't defeat the purpose to the person receiving the kindness."
- cleanyourkitchen
"They also don't consider how their public act of 'charity' might be humiliating for the recipient. Maybe the recipient doesn't want the whole world to know how poor they are."
- beatissima
"Actually studies show people are more likely to do good deeds after seeing others do them, so recording it and posting it actually adds value because it encourages more people to do good things."
"I don't see how it would devalue it in any case because whoever was helped by the charity isn't somehow less helped just because the helper got some kind of attention for it. The value is in the deed itself, not the inner motivations of whoever did it."
- DeseretRain
24/7
"The need to be available 24/7, i.e. always having your phone on you."
"I like going for long walks and leaving my phone at home. I don't feel guilty for missing texts or calls, it's just stressful being expected to be available all hours of the day."
- The_Fireblasted
"Oath. It's like some people think owning a phone means you signed a contract stating you will always answer or reply."
"B*tch please, this is just a tool, I will use it as I see fit."
- Shaboogan
"I feel that. But I also can't shake the fear of getting injured or stranded somewhere with no way to get help."
"I guess that's a holdover from the dim dark past (2005ish) when I would have a car break down and have to knock on a stranger's door to ask to use the phone."
- twcsata
"I keep my phone on me wherever I go in case I drop dead suddenly anywhere other than my apartment."
"I turn off all notifications routinely for social media anyway. (I'll see your post/comments when I feel like it, dammit) Also, since I'm old, I'd need the phone to call for help if I fell & broke a hip or something 😅"
- Altruisticpoet3
"I'm puzzled that people aren't aware that you can silence the phone, or even turn it off if you're so inclined."
"Hell, put it into Airplane Mode!"
"Never know if you're going to need to call 911, or get that one in a million opportunity to snap a photo of that thing you like, or any other numbers of things phones can do that don't involve calls."
- Brew78_18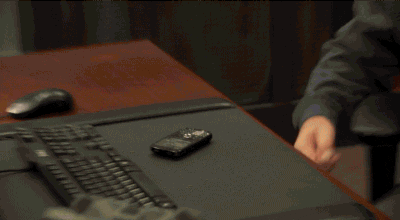 Giphy
Kids
"I don't understand why anyone gives people crap for not wanting kids."
"Some people already raised their siblings, or some people already know they won't be good parents."
"It takes a lot of self-reflection and inner work to be a good parent; especially if you didn't have a great upbringing yourself. And those who just want to live their lives 'selfishly' who cares?"
"They wouldn't be good parents either.. making the kid always feel like a burden because they held them back. So if you don't want kids.. you're better off not having them anyway."
"I'm a mom and I'm all for letting people do whatever they want with their lives. And it's none of our business why they choose it."
- TraumaQueen37
"Thank you for understanding. Telling someone(especially a parent) that I dont want to have kids is like asking to get shot at."
"I just never understood why people want to be respected for their choice to have kids but these are the same people who cant give the same amount of respect to someone who doesn't want kids."
"People like you are so rare who actually are respectful of people's choices of not wanting kids."
- Objective_Magazine_3
"My thought has always been that it shouldn't be that having kids is the default and choosing not to is the lesser option."
"You should have reasons TO want kids. People should have to defend their reasoning for wanting to bring more people into the world, to put that responsibility on themselves for the rest of their lives."
"It shouldn't be an easier decision than what kind of car you buy. If it was 'don't have kids unless you really want them' vs 'everybody should have kids unless you really don't want to and even then you probably should' we'd have a lot fewer kids in foster care, in abusive homes, on the streets, in jail, etc. etc."
- nobleland_mermaid
Mundane Moments
"Bore other people with photos of everyday stuff they see all the time anyway. For example, the meal I am going to eat, the shoes I bought, the place I am at."
- Stendhal-Syndrome
" 'I must remember to tell everyone about this banana.' *snap "
- Shanda_Lear
"Yup, this is the kinda stuff that makes social media largely a meaningless void."
- Available_Job1288
The Big City
"Live in a city."
"I was born in a large city, lived there until I was 11. Then moved to the woods. I've lived in the woods since then and although I have visited cities since, I could never live there."
"Too many people, too much noise and I just don't feel comfortable. I feel more comfortable taking walks at night in the woods than I would in a city."
- BuffaloInCahoots
"Funnily enough, I'm the opposite."
"I grew up in the woods and now live adjacent to a city (suburbs. housing prices...). I can't imagine moving back to the middle of nowhere after living in a place where things actually exist and I don't need to drive 30 minutes to get to the grocery store."
- bassguy129
"I grew up in the suburbs and I will never live there."
"Endless stretch of soulless subdivisions. Cookie cutter houses. Parking lots twice as big as the building they serve. Every time I visit my parents, I swear I die inside."
"I live in the city now. I can walk nearly everywhere. The reason most cities are so loud is the cars suburbanites drive around in the city. Where I live, it's peaceful at night."
- AscendingAgain
"I was born and raised in LA. Then at 16, my parents moved us to Tahoe."
"It took me five years to escape and I still have nightmares about mountain people, and being snowed in away from society."
"I feel safest in a city full of people that come from all walks of life as opposed to a few who live in isolation their entire lives."
- Bitingtoys
"I'll never understand why people want to sit in traffic or live in cramped housings that is stupidly expensive."
"I live an hour and a half from the city it's close enough to visit for events and hospitals and the like, but it's also completely unappealing to live there."
"Bless the people that do like. It keeps where I live empty."
- Relevant_Poet_7670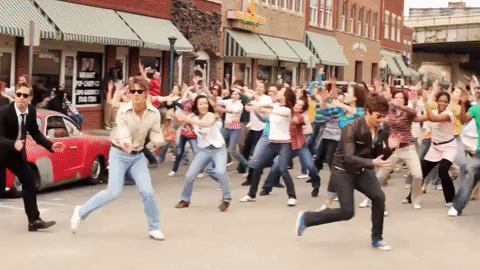 Giphy
Rather be anonymous
"Upload pictures of yourself online"
- DCJustSomeone
"I never understood that level of exposure to strangers on the internet becoming a norm."
"It's okay to just be a name or username on the internet, you don't owe it to anyone to use a selfie as a profile picture etc. Anonymity is one of the perks of being online."
"Not to mention in the case of minors for example, being allowed to post pictures of themselves on social media invites a whole different kind of trouble."
"Nah. I'm happy being a little crazy avatar or a picture of my favourite game/anime character anywhere I go online."
- Shi-Rokku
Shush
"Hang out in a social setting where the music is so gawdam loud that you have to scream at the person next to you to communicate."
- Capnreid
"I've now reached the age where if I'm going out in the evening, one of my first criteria for selecting the venue is how much drapery, napery and carpeting they have to absorb ambient noise so I can actually hear what my goddamned friends are saying."

- purrcthrowa
"I hate loud music and I honestly don't understand how people can tolerate it and enjoy it. It is like the soundwaves are assaulting your ears."

- Cute_little_person
"There is a bar in Manhattan called Burp Castle. It's styled after Trappist monks. If you talk too loud the staff and everyone else shushes you. It's amazing!"

- isocor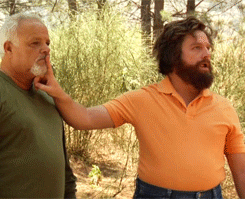 Be Quiet Tim And Eric GIF
Giphy
Avoid a car payment
"Going in debt $30k-$70k for a vehicle."
- So_Gnaar
"I completely agree. I make nearly $200k a year and drive a jeep that I bought for $9k 4 years ago."
"Car payments have a huge opportunity cost and can really hold you back on the path to wealth."
- narutard6
"I got my 02 rav4 for $2500 tax tag title right before pandemic. My previous car was a 04 Scion XA I paid 8.5k for and drove for 10 years."
"A car is just a way to get from A to B. I never understood concept of having to drive to a work so you could pay off your car..."
- TheRatsMeow
Being sober
"I don't drink or do illicit drugs. Alcohol messes with my medication, and pot gives me anxiety. I am a sober person and people often give me shit about it and call me boring."
- TheShining02
"The fact that getting shi*tfaced is more accepted than choosing to be sober is really disturbing."

- rslashdepressedteen
"You'll find as you get older that'll disappear. I used to get shit in my early 20s about this constantly."
"Hit 30 and when the topic comes up all I get is surprised murmurs followed by obligatory respect (fake or not, it's better than the shit people would say when I was younger). Plus EVERYONE loves a sober driver after a long night"

- victory-or-death
"The fact that not putting drugs and alcohol in your system is seen as boring legit scares me."

- krylten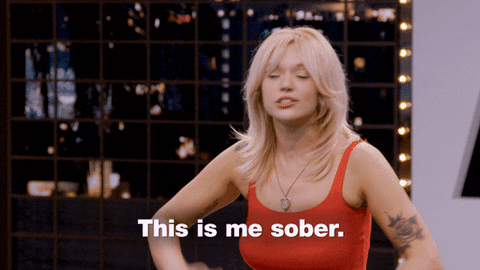 This Is Me Sober Tyra Banks GIF by America's Next Top Model
Giphy
So many dishes
"Buy copious amounts of dishes, Why the fuck do you need 27 plates for the two people in your household. Im looking at you mom."
- Pine-Space
"I always thought the same, until someone explained the dish-to-dishwasher capacity ratio to me."

- sebiimaxx
"27 plates means 27 plates you can use before you have to wash plates again. No use wasting a dishwasher load if it isn't full."

- PizzaPapaPepperon
"I have one 4 piece dish set and I've been debating buying a fun/fancy one from a thrift store. This comment put me right in my place so thank you."

- liisathorir
"We have like 800 plates some of them came from 14 years ago and we only use the same 4 plates every day"

- YeetusFoeTeaToes
No boss status over here
"Climb up the ladder and be the boss. I could but why."
- WinnieVinegarBottle
"Completely agree. I've moved up in companies and taken supervisor type positions. It always comes with a lot more fuckin headache with not near enough pay or benefit."
"I work for a small company now and the owner/boss is married to the job and I'm just like, no thank you. I'm cool just maintaining my role as just another spoke in the wheel."

- Matdav4bama
"Last month I had this epiphany. I can have an amazing career right where I am at. I don't have to go to management just because I'm good at what I do. I can be happy as an IC."

- kpidhayny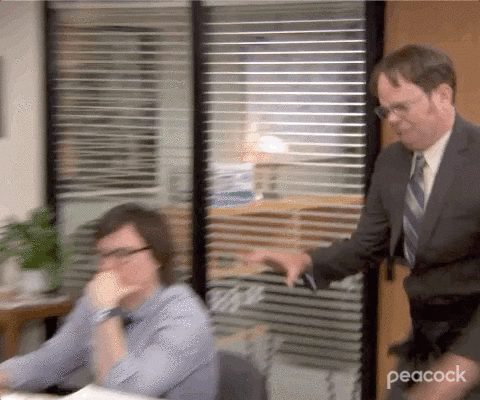 Excited Season 9 GIF by The Office
Giphy
Avoiding debt
"Credit card debt… like… why?!?!"
"Nah, just kidding, I'm American, I have cc debt"
- NameIsJohn
"I worked really hard to eliminate my credit card debt but the sad fact is I'm one emergency away from going back into debt."
- hairballcouture
"I am 34 and have never owned a credit card. I know that I would immediately go into unmanageable debt and for what, a couple of months of spending without thinking"

- SerMickeyoftheVale
Ahh yes sportsball
"Don't follow sports"

- Natural-Compote477
"My sport loving friends can't understand how I know so little about sports. 'You retain so much knowledge about d&d! How can't you just pick a team?'."
"Because then I'll forget my hard studied lore lmao"
- robotred12
"I am excluded from about 97% of manly man small talk for this reason. But tbh, the older I get, the more I realize idc anyways and I'm glad I'm not talking about it haha"

- waterlogged_ballet
"Man fkn samee"

- Solidsnekdangernodle
"What's funny about this to me is that I play sports but don't watch them. While most men I know watch sports but don't play them. Still get left out of the small talk tho…"
- spirit_noodles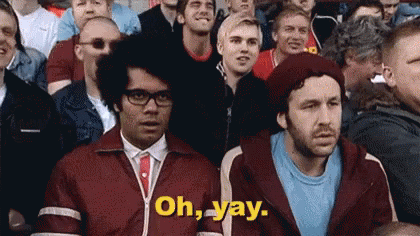 Sarcastic It Crowd GIF
Giphy
Like literally this
"Use literally when I mean figuratively."
- dgl6y7
"This metaphorically spoke to me on a spiritual level."

- Aegis_et_Vanir
"Or use Ironic when I mean Coincidence"

- Newone1255
Okay, now you've gotten to watch Reddit argue over all the normal things they will and won't be doing. It's your turn to get in the ring.
Is there something considered "normal" that is a hard no for you? Or something that's a no for someone on this list but is absolutely a thing in your world?
Let's keep the argument going in the comments!
Want to "know" more?

Sign up for the Knowable newsletter here.

Never miss another big, odd, funny or heartbreaking moment again.
Keep reading...
Show less
This will be a perfectly average article about perfectly average things.
There will be C-level effort given here.
This will be like the "normal" episode of Spongebob.
Reddit user WinstonChurchillin asked:

"What is neither terrible nor great, but perfectly average?"
I've never written an ode to beige before, and I'm not about to start now ... which is fine because C-level effort, people.
Starting with this moment of clarity.
The Taste Of Mediocrity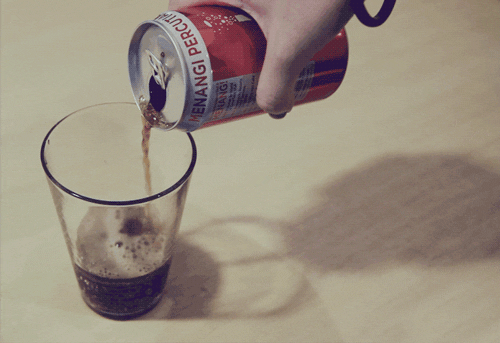 coke pouring GIF
Giphy
"A canned coke slightly colder than room temperature."
- ImDedNgl
"I didn't know how to answer this question but as soon as I saw your answer... it all just... made sense."
- _forum_mod
"Oh my god I can taste it on my tongue as I read this. The taste of mediocrity."
- momoman46
"When you put it in the freezer so it'll get colder faster and you check back like 15 minutes later and it feels cold to the touch; but when you drink it, it's not that cold, but you're like, screw it and drink it anyway."
- MyStationIsAbandoned
A Dinner Downgrade
"Just had a cooking class in high school and we made a potato and leek soup."
"The first words me and my friend used to describe it were 'ok' and 'alright.' "
"It was really the most average thing I've tasted; not that it was bland just that it was neither good nor terrible."
- RavensArePrettyCool
"This is my favorite 'meh, that sounds alright' dinner to make."
"It's both easy and hard to make right. It's simple, and yet I have to go out of my way to get leeks from one specific grocer, which makes it hard."
"It's an ordeal and so very average all at once. Strange."
- deadheadcycle
"Potato and leek soup is just a downgrade from leek soup."
- Alexthegreatbelgian
Ohio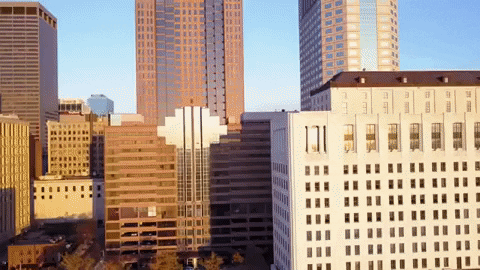 ohio columbus GIF
Giphy
"The Midwest. Especially Ohio."
- SpyTheLie
"Just moved to Ohio last year. It's fine."
- Mindbender444
"Came here looking for Ohio. Fitting I should find it in an average response."
- Jayphlat
"Ohio sucks"
"- a Michigander 😂"
- NyaNyx
Historical Math
"If Ivan the Terrible had a baby boy and Alexander the Great had a baby girl and by some miracle, those two babies met throughout history and f***ed, the resulting baby would be the most perfectly average baby ever birthed."
- 0ldPainless
"I like the way your brain works."
- SnooDingos2721
"Average Joe incarnate."
- mynameisnad
They're Not Awful
"A baloney and American cheese sandwich on white bread with Mayo."
"No one would order one in a restaurant, and no one is ever excited to have one, but they're not awful. A perfectly average sandwich."
- No_Pen_4702
"There's as many terrible sandwiches out there that are much worse than this as there are good sandwiches that are better. This one fits very well."
"My wife loves these sandwiches, mind you, as do several others I know."
- RhettSarlin
Nothing Exciting
"Staying at a Holiday Inn."
"Quality is consistent, but nothing exciting is going on."
"It's not so nice that you'll get a hotel bar and restaurant, but it's not so crappy that you can watch The Neighbor Show with all the crazy folks also staying there."
- felinelawspecialist
The Corolla Choir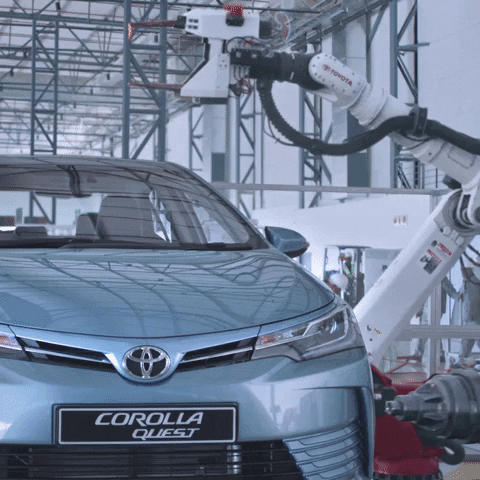 Robots What GIF by Toyota
Giphy
"A tan 2002 Toyota Corolla."
"That was my last car before the current one. While I had it, I would sometimes think about how this is just 'a car.' "
"There's new cars and old cars. Cool cars and sh*tty cars. Cars that are fun to drive and cars that are scary to drive."
"But a 2002 Corolla... That's none of those things. It's just a car."
- aguycalledkyle
"The Toyota Corolla. Every single one of them."
- Blindog68
"Wife and I's first car together was a Corolla coupe. It had the cool disappearing headlights, which made it slightly nicer than average."
- DesertTripper
1 Snack
"Home brand garlic bread where they skimp on sesame seeds atop the loaf and the butter is slightly too stingy."
"The ultimate in 6.1/10 snacking."
- TheRysingTyde
Better late than never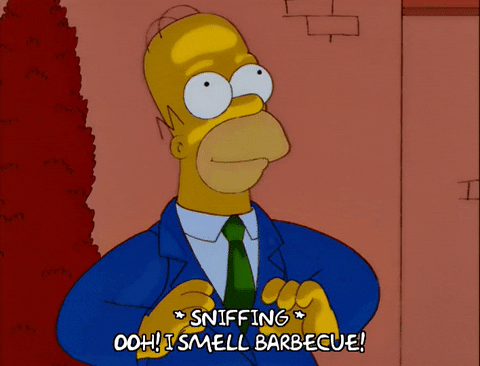 Season 10 Bbq GIF by The Simpsons
Giphy
"Showing up late to a barbecue, and while there's still plenty of food left, it's not exactly warm anymore, but it's not so cold that you don't want it."
-Etterra
"But the beers are still in a cooler filled with water that used to be ice. Not perfectly chilled, but I'll have one!"
-BleuDePrusse
"Yeah but the beer tastes like it was brewed in the 60s."
-Etterra
"Late enough so that everyone is there, but not too late so that anyone hasn't left"
-spacesheep_000
Little goes a long way
"Accidentally putting a little less toothpaste on the brush than you normally do."
-rcdr_90
"Oddly specific and perfect."
-CringeVader
"I actually nodded and smiled a little when I read this comment, like 'Oh yeah that's it'. And then I laughed at myself"
-iairhh
"The dinosaur said it should be pea sized I stuck with it since."
-Such-List680
​Take a seat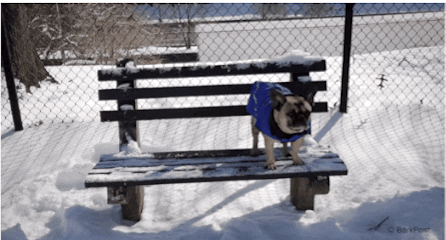 French Bulldog Love GIF by The BarkPost
Giphy
"Public benches"
-maren_voyage
"Nailed it. They are never great, but they're almost always pretty okay."
-ProbablyaDrugDealer
"Except for the ones with anti-homeless aspects in their design. Those ones are mildly evil."
-UlteriorCulture
"Big facts. Not a single bench I've ever sat on has been comfortable, but they still let me sit for a bit."
-LawMurphy
Wrong flavor
"A piece of chocolate but it's not in your favorite flavor. For me it's one of those orange filled ones."
-NoHoliday7040
"the pain i feel whenever i bite into a chocolate, and it's raspberry flavor is too much to bear"
-Caesthoffe
"The orange ones are the best"
-Ruta008
Meh-tatoe chips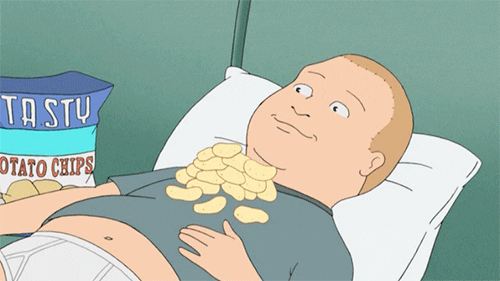 chips GIF
Giphy
"The no name chips from the drugstore."
-sonia72quebec
"Edible, but nothing to write home about."

-ilike7hournaps
"
Perfect date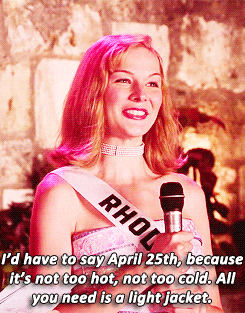 Miss Congeniality April 25Th GIF
Giphy
"April 25th. It's not too hot and not too cold. All you need is a light jacket."
-ExtinctFauna
"Its the perfect date!"
-GreenOnionCrusader
"Get outta here Mrs. Rhode Island lol"
-LessMidRange
​Above average
"Saltine crackers"
-TyroneSuave
"Ok don't judge me but my mom would make our birthday cakes by hand and her leftover buttercream icing on saltines is my low key redneck poor kid comfort treat"
-[Reddit]
"By themselves? Yes. In soup? above average."
-jdinklagemargoone
"Nope, they're great. Fresh butter on a saltine is incredible."
-DrInsomnia
Mall 'Za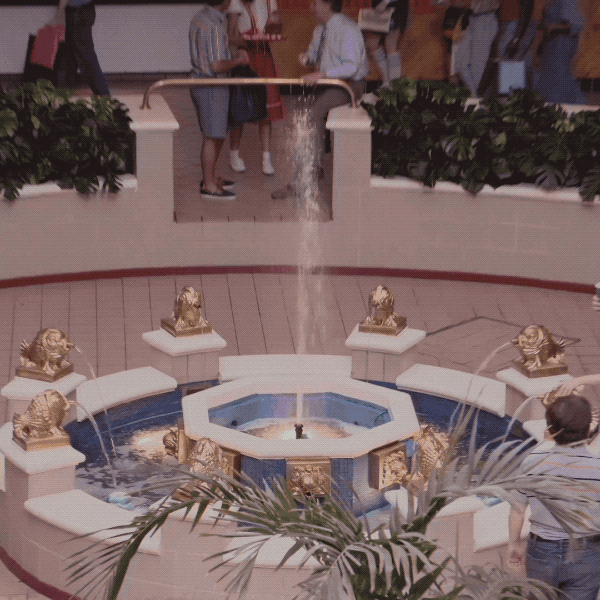 Stranger Things Indiana GIF by netflixlat
Giphy
"Mall pizza. It's never great pizza. Never terrible pizza. Just pizza."
-lorinabaninabanana
"Just a little za."
-dovahkiinot
"Mediocre pizza to me is worse than bad pizza. Truly bad pizza at least makes you feel something - anger about having paid for it, disgust over having to eat it, etc."
"But mediocre pizza just makes you sit there, chewing dough and tasting nothing, while you contemplate your mortality and how your life led you to this moment."
-ThriftAllDay
Chill dog
"A hot dog with no toppings"
-NocturnalBatBrain
"On the other hand, a hotdog with the perfect toppings can be a real treat and imo one of the best fast food options!"
-[Reddit]
"On the other hand, a hotdog with the perfect toppings can be a real treat and imo one of the best fast food options!"
-Boomshockalocka007
"Perfectly average"
-ProbablyaDrugDealer
Cover band swag
"A short sleeve shirt over a long sleeve shirt"
-_Mceaky
"If you wore this in 2006, it meant you liked music."
-_reeses_pieces_
"Disagree, this is the most comfortable top configuration. And it looks sweet in a cover band."
-NoItsNotLiterally
This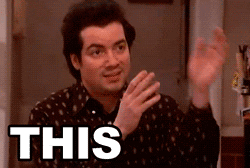 mood GIF
Giphy
"This very thread."
"It's amusing, but not laugh-out-loud funny. Lots of thoughtful nodding in agreement, but no urgent need to screenshot or share it."
"A pleasant diversion."
- ISpyStrangers
Well ... that's it. That's the whole average article about average things.
Okay bye.
Want to "know" more?

Sign up for the Knowable newsletter here.

Never miss another big, odd, funny or heartbreaking moment again.
Keep reading...
Show less
Reddit is having a field day talking about things that creep them out - and I'll be honest, I'm totally here for it.
I. Freaking. Hate. Worms. There, I said it. I don't mean earth worms, though. Specifically I have some serious issues with parasitic worms. I didn't even think about them until I briefly worked as a vet tech.
Keep reading...
Show less
Real talk, things are just easier when we're kids. We can get hurt and bounce right back the next day. We can stay up late and hardly feel it the next day. We can break up and it's hard for a few days, but we don't need to rearrange our entire lives. We can go to concerts without ear protection and not have our ears ringing for four days afterwards. Psh. Try any of that after you're 30 and see how that goes.
Hint: It Won't End Well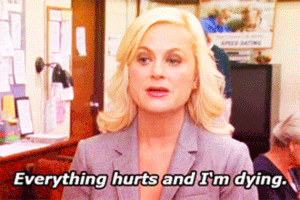 One Reddit user asked:
What adult problem did nobody prepare you for?
Here are some of the responses that we felt deep in our achy, dehydrated, bones. (Side note: When was the last time you drank some water? Hydrate, gurl. Hydrate.)
1. Pools Are A Pain
I tell everyone I know, "You don't want a swimming pool. You want a friend with a swimming pool." I have a huge inground pool in my backyard that's been sitting unused for the last 19 years. It's not like we don't want to use it, it's just too expensive to maintain and we don't have that kind of money. It sucks because my friends are always telling me to get it fixed but there's not much I can do.
- Reddit
2. Breakups... Adult Breakups.
You're not just losing the other person, you're losing a whole version of your life that will never take place. All the plans you had, where you were willing to live, what career choices you would make with them, all gone.
- Reddit
3. Time
How fast time would start moving. What do you mean I'm almost 30?? I feel like I just graduated college but then I think about it and it was already 5 years ago. My wife asked me if I was going to my high schools 10th reunion but that couldn't have possibly been 10 years ago already.
- Reddit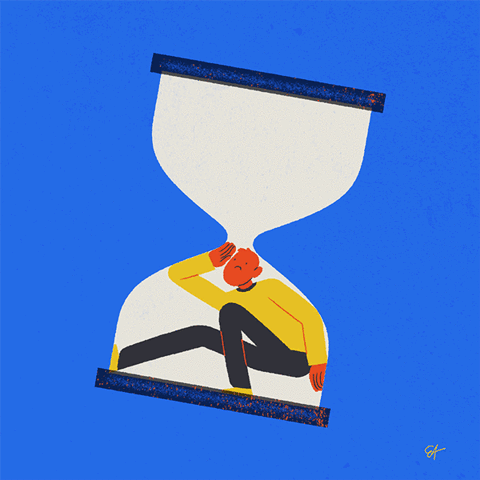 4. So Unfair
That life can be unfair no matter the effort you put in. Just need to roll with the punches. As a male who is probably a little more emotionally in touch with his feelings than the average male, this was a hard lesson to lesson to learn. The fact that I would put so much effort into something I love, pouring my heart and soul into it, only to have it shafted by life or just other people in general was gut-wrenching.
My advice when that happens is before you get too upset, don't forget to harvest the fruits of your failures. What did you learn from this experience? If attempted again, what could you do differently to get closer to the desired outcome? However unfair life may be, it usually will provide you with a learning experience. You just gotta be open and ready to see it when it presents itself.
- Reddit
5. I'm The Adult?
Having younger people ask for advice and realizing that I'm actually the adult in the room. Scary. Parenting is like that. When you realize you're now the one wholly in charge of another person. Who thought that was a good idea?

- Reddit
6. Good Job. You're Fired.
Being good at a job and still being let go. Silver lining to this is it taught me early that companies show no loyalty so I don't need to either. My first job out of college was great; it was in my home state, good salary, good benefits. Hell, I even had a pension. I had dreams of working my way up and staying there for the long haul. After all, they hired me fresh out of school, I owe them so much, right? Nope. Laid off after two years. Now I have no problem going to the highest bidder, f--- loyalty in the corporate world
- Reddit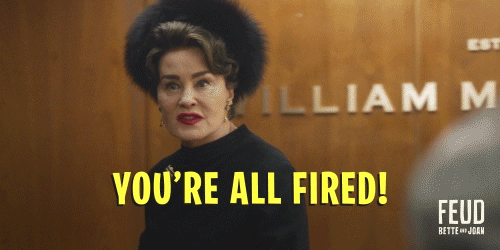 7. Immaturity
That a ton of adults are just as immature as kids and having to deal with them. First you are bullied at school, then you are bullied at work. They are everywhere and they don't grow up. At worst, they end up being your bosses or your spouses relatives. Hooray. It never ends. And the worst part about this is bc they are adults they think it's ok that they're immature and you can't say anything about it... because dang it they're a grown (wo)man! 😒
- Reddit
8. Love Bites
That love is out of your control, you could be dating someone and love that someone with all your heart and they could just lose interest, and there is nothing you can do about it. I used to LOVE falling head over heels in love with someone and now I think I'm starting to feel jaded.... I try and shut that shit right down if I start feeling feelings. Or worse, having to break up with someone you really love because you know it's the best move for you both.
- Reddit
9. Cost Of Maintenance
How your body falls apart. The cost of maintenance of one's body and how fragile it seems to be. Look after yourselves folks! I'm trying to get into good exercise habits and good eating habits while I'm in my 30s but my body is already falling apart. I'm terrified for my 40s.
- Reddit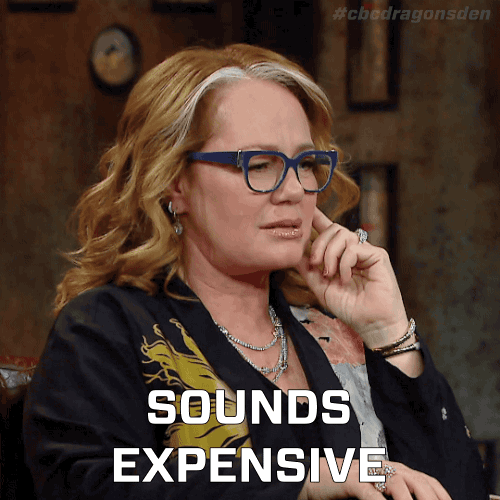 10. Seeing Your Parents Clearly
When you can finally see your parents for how petty and flawed they can be in a big picture sense. I don't mean teenage angst about parents thinking they know best. I mean that point where you can relate to your parent as an equal in a meaningful way which also means you can see the depth of their limitations.
Watching my parents become human, and speaking them on a deep level of shared mental illness (anxiety, depression) and their fears has just terrified me; realizing that they're just as flawed, scared, and there is no way I can rely on them in a meaningful way, well, it was what I consider the 'true death' of my childhood.
- Reddit
11. Friends?
Making friends after college. I'm almost 30 and no matter how many meetups I go to, what app I use, or where I volunteer, I can't seem to make a connection with someone who has similar interests as me in person. I've made connections with people who we share interests, but they live either in a different country or on the other side of the country.
- Reddit
12. You Might Be Mediocre
Mediocrity. When you're a kid you might not necessarily believe that you will actually be an astronaut or president or whatever, but there is an assumption you will succeed to a degree; have a good house and a decent job. No one sits you down and prepares you for the possibility that you'll just stagger through life doing the motions.
- Reddit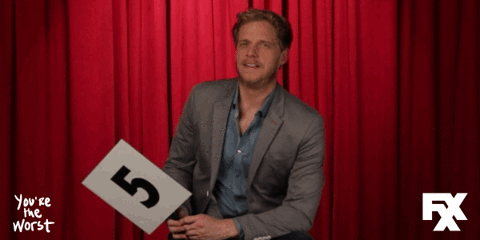 13. You Have To
Not wanting to go to work but knowing you have to. When I was in school, if I was sick staying home was always an option. Sometimes you just have to pound some DayQuil and go to work.
- Reddit
14. It Never Feels Settled
That there is no such thing as feeling like a grown up. I'm 42 and even my friends in their 60s are still subject to the same insecurity and immature processes as a 16-year-old, most of the time. I thought by this point in my life, I'd have no questions, no insecurities, and I'd be so suave and sophisticated.
- Reddit
15. Learn To Fix A Toilet
Sometimes, the toilet breaks and it doesn't matter what you had planned--your plans are now to try to learn how to fix a toilet. It's a race against your bowels! It's amazing how a household repair can take your entire day by storm. Thank goodness for Youtube and Home Depot, is all I can say.
- Reddit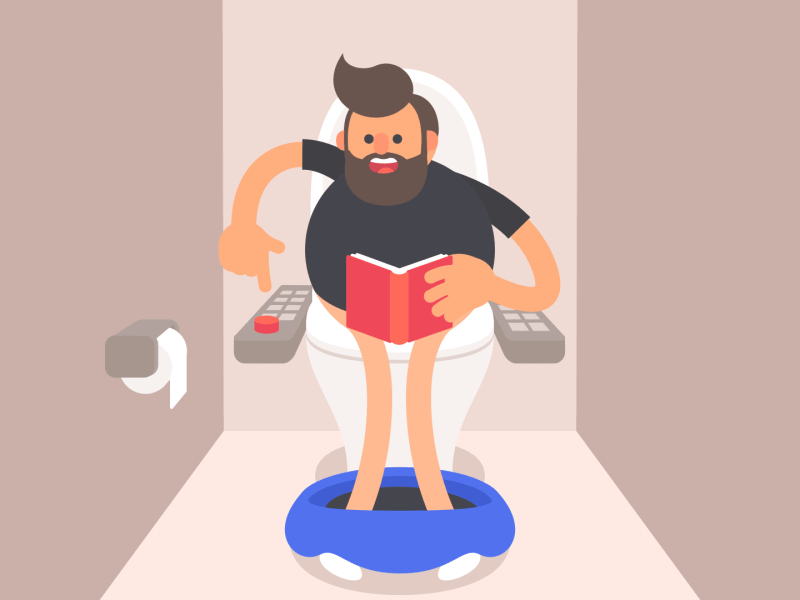 16. Options
The difficulty of choosing between two good choices, like two good job opportunities or two decent places to live.
Growing up, it seemed like my parents only ever had two bad choices to make and would often have to choose between the lesser of two evils. I remember the first time I had to make a life decision, between two jobs and thinking, "if I do this, my life will be this; if I do that, my life will be that." There wasn't necessarily a "wrong" decision, but a decision that was going to significantly impact my life and where I lived. It was really the first crossroad I came to and realized that depending on the decision I made, my life would be vastly different had I chosen the other.
- Reddit
17. Planning Never Stops
It's not really one specific problem- but just the amount of planning. It's kind of exhausting.
You plan your weekdays, plan your outings, plan your weekends. You plan for meals then you have to plan your grocery shopping and list, then plan for when you'll cook. Plan your chores, plan your fixer-upper lists, plan your budget, plan your bills.... Every single thing you do, watch, read, buy, eat... YOUR choice, YOUR responsibility. Sounds amazing at first and it is nice to have that freedom, but it's actually pretty tiring day after day after day. I LOVE going on a family vacation where my aunt and uncle are in charge and they plan the meals and the outings and I can just sit back and help out with the actual cooking or cleaning up. It's nice to be a passenger every once in a while.
- Reddit
18. The Treadmill
The crisis when you realize you'll likely work 40 hours a week for a looooong time; the fact that you're on a treadmill that never stops. It's not going fast, but it never stops. I always realized I'd be working full time, but never really thought about it and how in order to make more money you need to have more responsibility, which means more hours, more time on-call, plus take into account driving to and from work, you pretty much do nothing but work for your entire adult life. Yikes
- Reddit
19. "Do What You Love"
The 'do what you love' stuff gets hyped too much. If you turn what you love into a job, you won't love it much longer. You should do what you're good at and don't hate doing. Keep your passions as pure as you can.
- Reddit
20. The End Is NOT Near
I was raised as Jehovah's Witness and was repeatedly told that "the end is right around the corner." JW's believe that those that survive Armageddon will live forever on Paradise earth, with a select 144,000 ruling in heaven. Even better, all your dead loved ones would be resurrected too.
I never expected to have to grow old and see my loved ones die.
Higher education is discouraged in the cult, because what's the point? The end is near, and you should be out in the ministry instead. So I'm decades behind my peers in terms of financial stability as well.
I "woke up" from the cult a few years ago and it has been difficult coming to grips with realities that most people have dealt with much younger.
- Reddit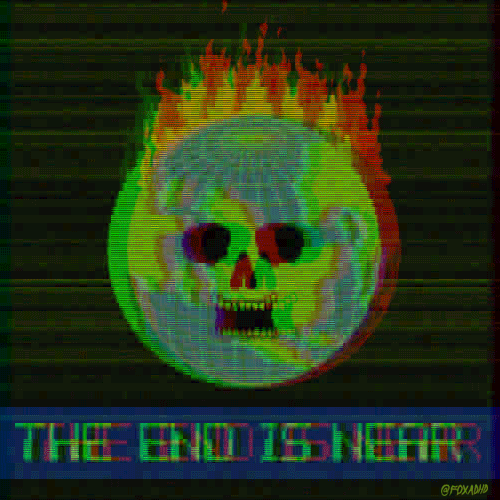 H/T: Reddit
Keep reading...
Show less