Learning new things are the best part of daily life. And so many of us take the information we absorb for granted. People on the autism spectrum and autistic people in general are so much more attentive and appreciative of the simple things. When they have realizations and awakenings they take them to heart and implement them with so much more respect and ease, especially when in regards to adjusting to others.
Redditor
u/_uncle_phil
wanted to see if the autistic people writing and reading on Reddit would be interested in sharing some of their new found wisdoms by asking....
[Serious] Autistic people of Reddit, what is a social norm that you've just recently found out about?
Look Away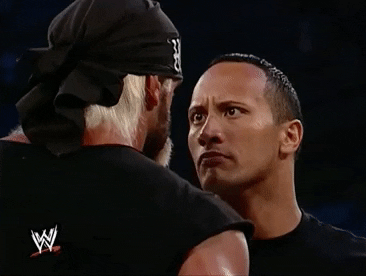 the rock wrestling GIF by WWE
Giphy
I found out that holding extended eye contact is pretty much universally unappreciated. I always thought that giving full attention was respectful, but recently was told it comes off as the opposite. I've had to practice looking away at appropriate times. It's frustrating because I watch people for hyper-detailed body language, but conversations go better when I look away briefly for their comfort.
So Many ???????
For the longest time I never realized that when someone asks you a bunch of questions it's because they're trying to make conversation with you. I always just answered as briefly as possible like if it was a q&a or something. It kind of confused me that every new person I met was so interested in my life that they all wanted to know where I was from and what my favorite color of seven was. Now I realize how much of an ahole I actually came off as and why not many people wanted to talk to me.
Body Language
Most recently, I realized that when I look down and hunch my shoulders inward, people think I don't want to be approached. Apparently it's not enough to have your body faced towards people, you also have to hold it a certain way or they think you don't want to talk to them.
I've had people comment on my body language, thinking I don't want to speak to them, when it's typically me just existing. If I don't want to talk someone I usually just respond with "yeah/no/haha" or something. I rarely ever use my body to express something. Nobody ever bothered explaining that to me!
Weather Chat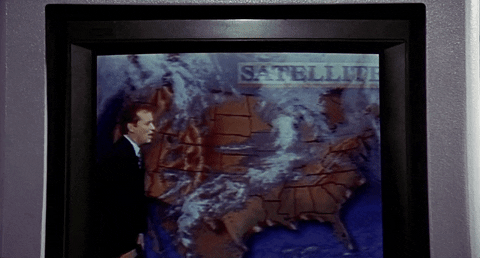 windy bill murray GIF
Giphy
People talk about the weather a lot with strangers because everyone has it in common, and lots of people have opinions on it and from there it's easy to switch the conversation to something else so the conversation doesn't die.
"Say something. Anything" 
I learned a few weeks ago that small talk and the occasional silence are okay and perfectly acceptable. Also, offering my input isn't always appropriate.
Being somewhere without someone talking unnerves me in a way that I don't know if I can ever describe. Like, we could be talking about whatever, sunshine and rainbows or whatever, and we run out of conversation, and they're totally fine with that, meanwhile, I'm about to have an anxiety attack if someone does start talking immediately. It feels like I'm about to be murdered right there and maybe worse.
It happened at a bar a few years ago where everyone had just stopped talking and I was freaking out.
I think the best example is from SpongeBob where he goes to Sandy's house and he starts thinking to himself "I don't need it" over and over again. Just change "I don't need it" to something like "Say something. Anything" and that kinda how I feel. Also, change the person I'm talking with from someone trustworthy and good to a poor Christian Grey and that's how I feel when no one is talking.
How to Talk
Both my parents have disabilities, while I don't.
My childhood and adolescence was weird as I had to unlearn a bunch of behaviors that were "normal" in my family, but which most people don't do.
Nobody in my family hugs, they prefer isolation and go without talking to one another for days, when they do talk it's a lot of "talking at", rather than "talking with".
We rarely left the house, we NEVER had people over.
High school was great for me because suddenly I found out I didn't have to feel lonely and bored all the time: I could have conversations and color and excitement and even just being out and about was so great.
Participation Points
Participating in conversations when introduced to new people. I don't really meet tons of new people, but sometimes a friend of mine will bring me to a place full of some friends I don't know. I was always just trying to be polite and not intrude. also drive-throughs. obviously I knew about them, but God do I hate them.
Until this year i couldn't even speak in a drive-thru. i found its something to do with being unable to see the person I'm talking to, which is probably why i cant call and order food or call a place to verify hours/inventory. good to know others struggle with this, and again used a persona to deal with the uncertainties of meeting new people.
being 21....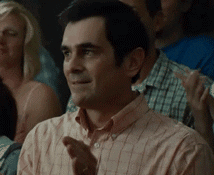 Giphy
I only learned how to respond to "how are you" when I was 21, and I still feel stressed by it every time to this day.
"big kid"
No so much newly discovered, but as someone who just started a professional "big kid" job, passive aggressiveness and me being expected to do more then asked of me drives me nuts. If I screwed up just tell me I screwed up and I won't do it again. That's how I learn and grow. But subtly hinting at me about something is going to go right over my head. Or instead of coming to me directly about a problem gossiping about me to your co workers. :/ that one sucks.
Also you ask me to do a task I will do said task, I'm not psychic, I can not predict what you need before you need it unless I have been working with you for a long time.
I also don't know how to argue stand up for myself very well. Like if I'm being criticized for something that was actually not my fault I always just nod and take it bc otherwise I feel like I'm just making up excuses.
Okay fine....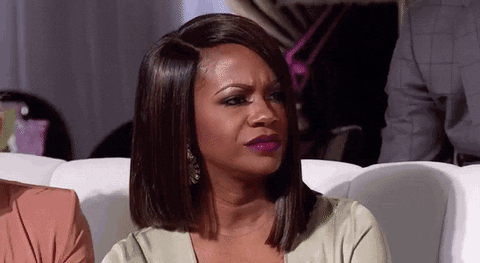 real housewives of atlanta ok GIF
Giphy
I found out that when someone asks you to go do something with them, and you sound hesitant, that when they say "Okay fine, don't come then"... they still want you to go. I thought they changed their mind but apparently it's just something people say when they're emotional.
Want to "know" more? Never miss another big, odd, funny, or heartbreaking moment again. Sign up for the Knowable newsletter here.
Keep reading...
Show less