Reddit user levoyageursansbagage asked: 'What is the most wholesome behavior you find really attractive?'
All of us have surprising or unusual things people do that turn us on.
These can be simple things, like washing dishes, reaching for something on a high shelf, or pouring a drink which, whether it's the person doing it or the act itself, turns out to be surprisingly sexy.
Rather more interesting, however, are the things people do that draw us to them that aren't remotely sexy at all, but in fact completely wholesome.
Even so, seeing people do these things, or behave in this manner still has the same power to make us fall completely weak at the knees and melt our hearts.
Redditor levoyageursansbagage was curious to hear all of the innocent things that people find utterly alluring, leading them to ask:
"What is the most wholesome behavior you find really attractive?"
Excitement Can Be Infectious

"When people get really excited over something they enjoy."- BoiledCabbage
"Being genuinely excited about something."
"I love me a nerd."- Howdydobe
Loving All Living Things
"It was really hot and little rain for a couple of weeks and we have backyard critters roaming around typical of the suburbs."
"So my wife puts a big Tupperware bowl of water out that she changes daily in case an animal gets thirsty."
"I was looking at it one day and a stick had fallen in the bowl so I went to remove it."
"My wife yells at me, 'No! Don't take the stick out, that's so bees can crawl out if they fall in'."
"I thought it was adorable."- yakfsh1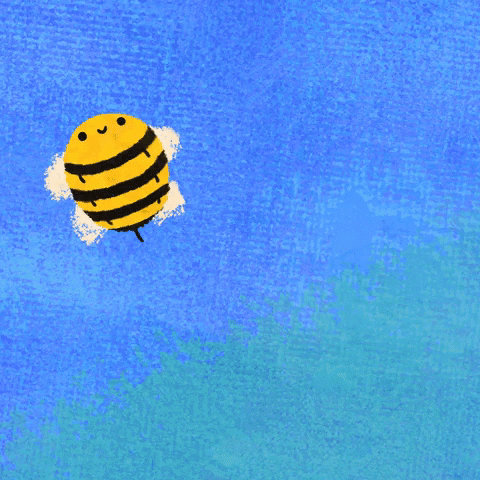 Honey Bee Loop GIF by Kev Lavery
Giphy
Truly Unforgettable
"When someone remembers a really random small detail I've only mentioned once."- Starriyer
Compassion Over Convenience
"Doing the right thing even when it's inconvenient."
"I was on a date and he took a call from a friend in crisis."
"They worked the problem out and he said 'I love you' to his friend (who said it back)."
"He explained he needed to take the call and apologized that it happened during the date."
"No apology necessary!"
"He demonstrated loyalty and vulnerability and it was incredibly sexy."
"Even better that it's just who he is; none of it was for show."- Hiberniae
"When someone helps old people."
"Maybe getting up to give their seat to them in a public bus or in general, helping them carry their heavy bags, or something."- itsMat_hi_ka
"When a person knows the right time to simply listen to someone in distress and the right time to offer advice."- Old_Army90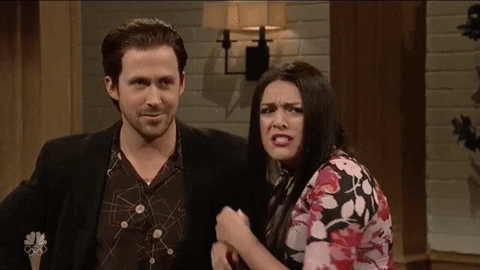 Giphy
The Greatest Love Of All...
"My husband will run around playing games with our son in the playground and will fully commit to whatever game that is.'
"There's no standing around talking to the adults, he will get fully involved in the make-believe world."

"10/10, fully present parenting."- Ambivertigo
The Gift Of Laughter

"People that make themselves crack up."
"People with their particular and weird little sense of humor that unashamedly laugh at what they think is so funny."
"Extra points if they're laughing because of a joke they're telling themselves."
"It's my favorite thing to see someone do."
"As long as the joke doesn't seriously hurt other people."
"I love good dark humor."
"If someone's genuinely trying to be hateful, it loses appeal completely."- tresjoliesuzanne
"When I'm with my wife at a restaurant and the baby in the next booth is staring at her, she will wave to the baby and make funny faces to get the kid to smile/giggle."
"That."- SadConsequence8476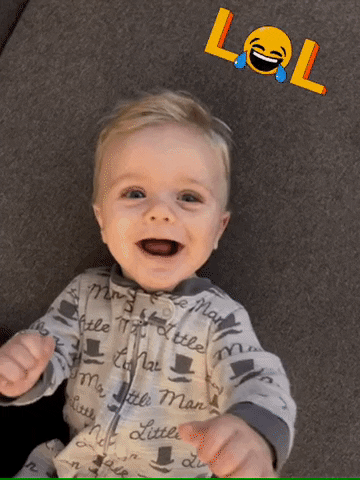 happy baby lol GIF by TheMacnabs
Giphy
Heal The World...
"I went backpacking with my boyfriend for the first time recently and I noticed that anytime we came across a little piece of trash on the trail, he would pick it up and put it in his pocket to throw away properly at the first opportunity."
"It just highlighted to me that he was conscientious and kind even when it came to things a lot of people would overlook, and I found that incredibly attractive."- snickerdoodle--
Happiness Comes In Many Forms

"Seeing a man be genuinely happy for someone else, I recently discovered this about myself."- West_Cherry3944
Literal Food For Thought
"A friend of mine has this habit of making sure that everyone around her has eaten on time."
"'A well fed tummy makes the brain think properly'."
"That's her exact words."- in_out_in_out_·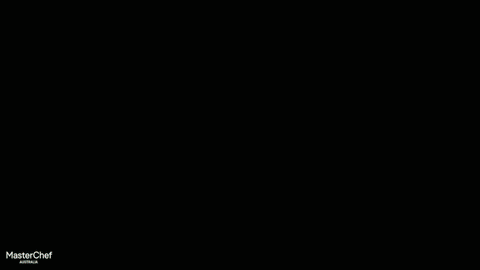 Food Cooking GIF by MasterChefAU
Giphy
No One Should Take Themselves Too Seriously
"Silliness, the sillier the hotter."- Fearless-Finish9724·
The Epitome Of Selfless

"My husband grew up extremely poor."
"Not homeless but close."
"Whenever we're out and we see someone asking for food, he will quietly walk over and take them to whatever restaurant they want."
"He will then order them whatever they want."
"When we met, he was in grad school and had no money."
"He still did this."
"It made me swoon."- curryp4n
Reading these heartwarming and touching affirmations, it does give one pause that kindness and compassion are considered so unusual.
Even so, no doubt that's what makes selfless, and kind-hearted people so attractive.
Reddit user winkeltwinkle asked: 'Straight men of Reddit who is the hottest man?'
Personal preferences aside, there are some people that are almost universally recognized as physically attractive.
It's common in society for most people to comment on another person's looks.
But heterosexual men are generally discouraged from remarking on other men's appeal.
That doesn't mean they don't have man crushes though!
Reddit user winkeltwinkle asked:
"Straight men of Reddit who is the hottest man?"
But would heterosexual men respond?
"Society: Most men are insecure about their sexuality."
"Reddit: Straight men of reddit, who is the hottest man?"
"Most Men: OH f*ck yes, here we go!"
~ Zetawilky
"Bless this site and bless these men."
~ Fluffy-kitten28
Respond they did, with enthusiasm.
Viggo Mortensen
"Aragorn, son of Arathorn."
~ CHIM_Jim
"Every man will momentarily hesitate when scheduling a haircut, because deep down he feels like if he let his hair grow just a little longer, he could look exactly like Aragorn."
~ CaptainOverthinker
"Funnily enough Legolas was my favourite as a kid."
"Now I'm grown up, I realise how humble and headstrong Aragorn is. He's my favourite."
~ Le_Jacob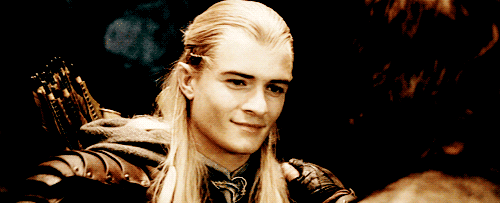 Giphy
Henry Cavill
"Henry Cavill. I'd gladly spend a day with him just talking about geek stuff."
~ Ockial
"Look I'm as straight as they come. Married with two kids and everything."
"But all I'm saying is if Henry Cavill wants to tie me down and whisper the specs to his new PC tower in his Geralt voice, who am I to say no?"
~ WaffleBlink
"Samehere, but he won't even need to tie me down."
"For him I'll switch teams willingly."
~ Centralredditfan
"I didn't say I would be tied down involuntarily."
~ WaffleBlink
"I usually couldn't tell you if some guy off the street is handsome or not. Like... am I the handsome one out of my group of friends or am I the ugly one? Somewhere in the middle? I have no clue."
"Henry Cavill, though, that dude is a 10. Even I can tell you that."
~ Ocksu2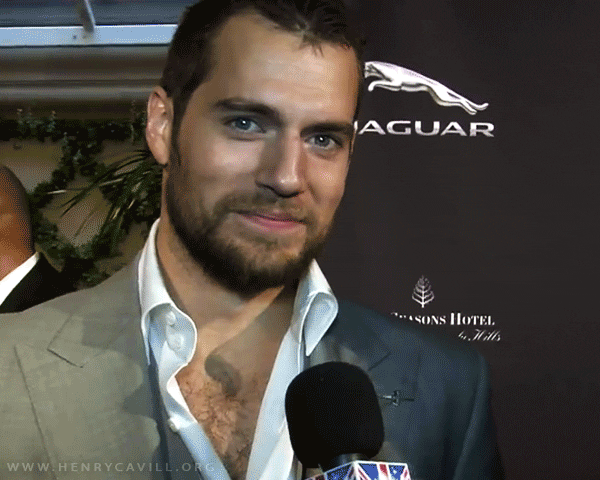 Giphy
Chris Evans
"I'm not gay, OK, I'm not. I like chicks."
"But if Chris Evans' Captain America needed to get off, like, to save the world from Hydra or something, and I was the only one around?
"Well I'm a patriot dammit! I'd let him [have sex with] me."
~ CheeseNBacon2
"Hell yeah brother, a true patriot you are."
~ daddydilly694-20
"I understood that reference."
~ imsorryisuck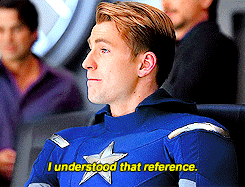 Giphy
Harrison Ford
"1980s Harrison Ford."
~ CurlSagan
"Specifically as Indiana Jones."
~ SuckItClarise
"Handsome face. Lean build. Shirt hanging open. Sweaty as f*ck. Littlebit of 'tude."
"Yes please."
~ Kalfu73
"Harrison Ford in Blade Runner is peak male form."
~ RubberRoads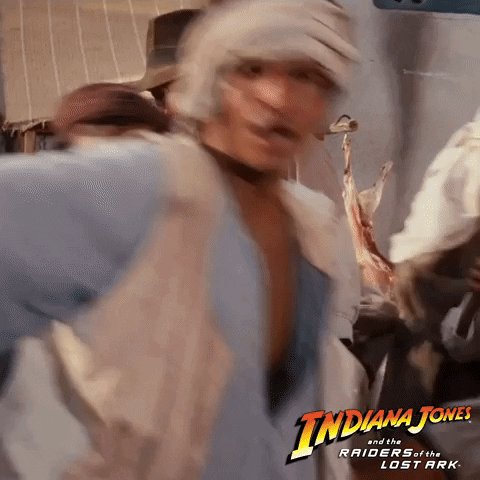 Giphy
Hugh Jackman
"I would totally go gay for Hugh Jackman."
"Good looking, great actor, great singer, great dancer and seems like an all around cool dude with a great sense of humor."
~ Krinks1
"This is the one! He is beautiful and talented, inside and out."
"Humble, honest, caring, down-to-earth, and shredded as all heck."
"I thought I didn't have a homosexual bone in my body, but that scene where he comes popping out of the tank as Wolverine … something awoke inside of me."
~ monkeymanlover

Giphy
Great Guys
"I love that so many of the gruff and tough characters are usually played by such kind and fun men.
"Say what you will about the Fast and Familyous movies, but Vin Diesel looks like he would be fun to hang out with. And Dwayne Johnson looks like he would be able to make you enjoy getting into a workout routine."
~ Fyrrys
"[Hugh Jackman is a] super nice guy as well."
"I met him a few years ago while helping a friend to move, who incidentally was a Broadway actor. Hugh was there as well lugging boxes with the rest of us."
~ fulthrottlejazzhands
Ryan Gosling
"I went to Barbie for Margot Robbie, I stayed for Ryan Gosling."
~ Leemur89
"My straight male fiancé says the same."
"As soon as the 'I am Kenough' sweater appeared, he leaned over to me and almost tearfully whispered- 'I really need that sweatshirt'."
~ janet-snake-hole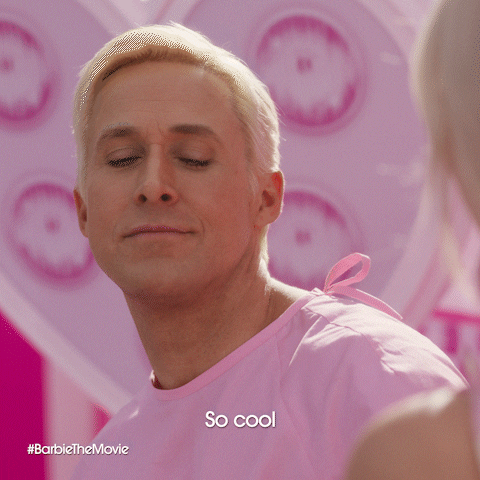 Giphy
Jensen Ackles
"Jensen Ackles"
~ Aggressive_Finding_7
"The only time I thought my wife was going to legit fight her bestie was a group road trip to his brewery west of Austin, and they were arguing over who got 'dibs' if they spotted Jensen."
"I finally told them I did."
~ ATXGOAT93
"I'm a straight man and I binge watched Supernatural and I think it was the only time I was actually emotional when the show ended, like I genuinely missed Dean for a minute there."
~ Im-a-cat-in-a-box
"Deep voice, tall, perfect face genetics, total dork. I'd love to see him in something with Cavill."
~ sendabussypic
"I keep forgetting he's tall, considering he spent 15 years standing next to his moose of a brother/costar."
~ bluegiant85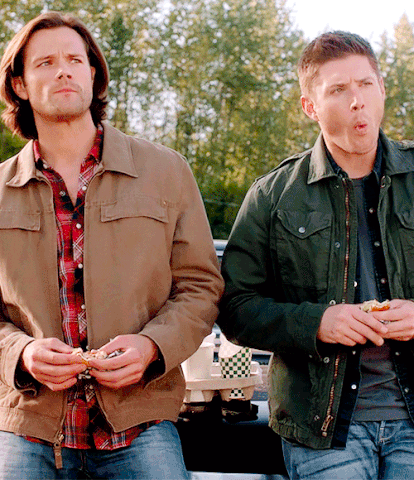 Giphy
Ewan McGregor
"Ewan McGregor. Surprised I haven't seen him mentioned."
"He looks good, has a Scottish accent, and seems genuinely nice and wholesome."
~ NuggetPilon
"My husband is straight but he would literally push me out of the way if it meant making eye contact with Ewan McGregor."
~ DoctorofFeelosophy
"I've had a man crush on Ewan McGregor since watching The Long Way Around."
"My wife understands I'd leave her for him if he asked me."
~ Calan_adan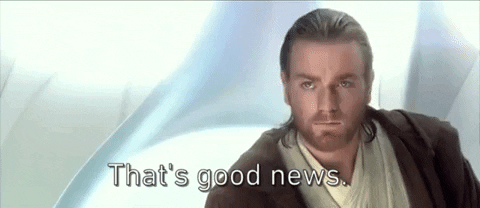 Giphy
Hollywood Legends
"Robert Redford in his younger years. The guy had an annoyingly winning smile that just reminded us all of what we'll never be."
~ bdbr
"Add Paul Newman to that list - the movies he did with Redford are gold. Great chemistry between those two."
~ TheTalentedMrTorres
"I know it doesn't need to be said, but a young Marlon Brando is probably the hottest actor of all time."
~ Reddit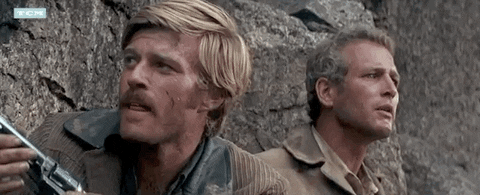 Giphy
Define Hottest Man...
"Power went out last night, so we don't have air conditioning."
"Not to brag, but it's me."
~ Dystopian_Divisions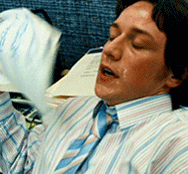 Giphy
We all have our personal preferences, but some men just seem to be almost universally admired.
So did your hottest man make the list?
It can be quite a challenge to find a person with everything you're looking for in a potential partner.

So we settle for less than everything and go with a the person who have a few certain things.
Sometimes a person can have that little extra "something" we didn't know we liked.
"Something" can tip the scales in a new direction.
Perhaps a handy skill we didn't know we'd find appealing.
That's why musicians are so popular.
Redditor hearsdemons wanted to compare notes on that little extra something that can make a possible lover that much more enticing.
So they asked:
"Women of Reddit, what skill or talent makes a man more attractive?"
Communication.
Why is that so arduous?
Be a communicator.
Calm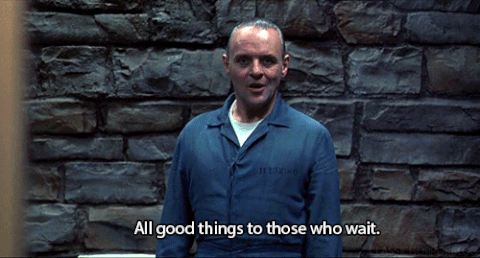 robert eggers patience GIF
Giphy
"Patience. It's so annoying to be around someone who throws a fit over every little inconvenience throughout the day."
prettygirl717
X
"Any skill honestly. But mostly intellectual curiosity to keep figuring out stuff and trying new things. If you learned X in high school and that's your party trick now but you never learned a new hobby, maybe to fix stuff, do anything new, then it wears thin fast. Anything. Do you cook, hike, know a lot about cricket? Hunt, fish? Cars, planes, boats? Music, movies? Opera? I'm always interested in somebody that can teach me something new. But it does get boring if they just rehash the same stuff and milk it for 20 years."
reveal23414
Serve it Up
"A good cook. I love cooking and am good at it, which guys typically like, but I appreciate when a guy wants to cook for me instead for a change. It's attractive when they know their way around a kitchen and have confidence in their culinary skills without my help!"
Mediocre-End2187
"I love to cook but I once dated a very high-level chef who worked for Joël Robuchon/Four Seasons. I made her a simple chicken and rice dinner one night and she destroyed me with constructive criticism. I appreciated it but dating her was so intimidating when it came to anything food related. Tiny little Vietnamese bad@ss. I miss her."
superboringfellow
Easy to be around...
"Kindness. Genuine kindness."
Tulikettuja
"This. My partner was a kind coworker, he brought us all thoughtful little gifts one year and then after we started hooking up, he was very sweet to my elderly cat and now that we live together, he is an excellent stepfather to my two spoiled little dogs."
"We cry together when things are sad. His desire to be kind has enabled us to have difficult conversations and learn to not be on the defense when we disagree. He makes me coffee on weekends when we wake up at the same time. Kindness is the most important quality."
SuperRadPsammead
How witty...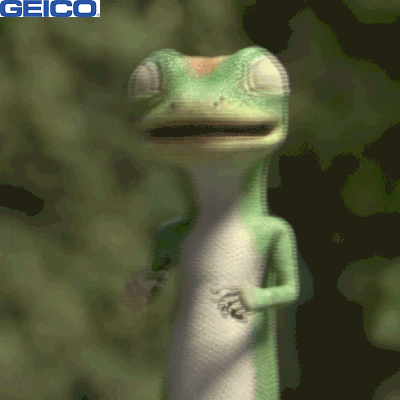 Comedy Laughing GIF by GEICO
Giphy
"A sense of humor, but it must be paired with a talent for reading the room."
doublestitch
"Humor + reading the room have to go together. 'Saying what everybody is thinking' is only funny in the appropriate moment."
StandardFront7922
Comedy and a good laugh go a long way.
Hearing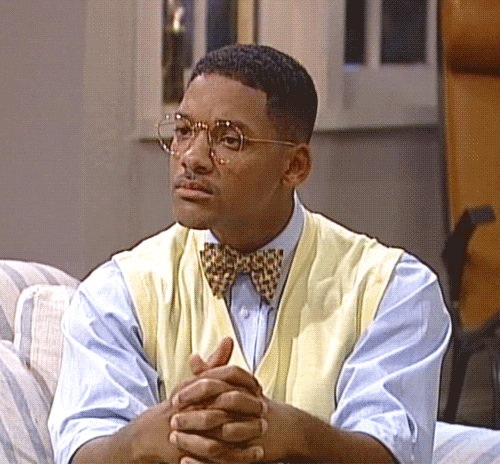 tell me more will smith GIF
Giphy
"Listening."
misty614
"Not only listening, but follow through afterward!"
casandrine
Relax Yo...
"Staying calm. Men which stay calm almost 24/7 have such an attractive skill. I can't really discribe why but it is really attractive to me."
Annikuh
"I was on a date and got a flat tire from a pot hole in a parking lot. I simply changed it and went on with the date. After, she turn me down for another date because she didn't like that I was so calm about the blown tire. Pretty sure I dodged a bullet with that one."
DoctFaustus
Act like it...
"This isn't a skill or talent, it's a trait. Being generally nice to those around you and not hurting those around you just to 'be a man.' If acting manly means abuse, I don't want to marry them."
Buzzing_Bee13
"I will say, I don't think I'm that nice. But in my defense I think I'm very nice to nice people. Its so rare to find a genuinely nice person. It brings so much energy being around a nice person. I will defend them with ferocity if people ever make fun of them or give them a hard time. Gotta preserve their niceness as long as possible."
mkostinas
Awareness
"The ability to genuinely apologize. Not a mumbled '…sorry' or a defensive 'I'm sorry jeez what do you want?' but a true heartfelt apology that lets me know you understand what happened, are taking my feelings seriously, and will actually follow through with doing better next time. Too often 'sorry' sounds more like 'What do I have to say to get this conversation to end.'"
casandrine
Whatever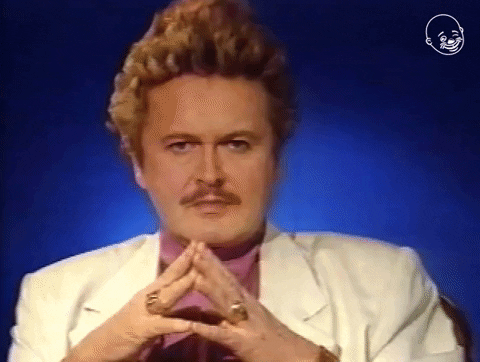 Found Footage Video GIF by Eternal Family
Giphy
"Anything really. I just love watching people do something they love and are passionate about. It is attractive when a man has a passion and talks about it."
SleepyDreamer16
Can you imagine one person encompassing of all these? Oh my...
What skills would you add to this list? Let us know in the comments.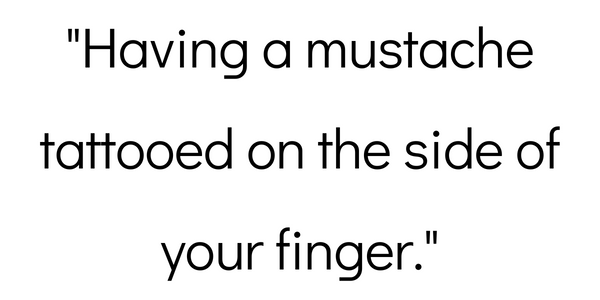 It's always interesting what ages well and what doesn't.
And, for that matter, how quickly something ages.
How often do we find ourselves sitting down to watch a film or TV show from only ten years ago to see how poorly it holds up?
Or, for that matter, how ten years ago we thought something would be the next big craze or trend, and instead see it become obsolete with each passing year.
Redditor jerydajery was curious to hear what things people were attracted or fascinated by a decade ago, but have little to no interest in today, leading them to ask:
"What was attractive 10 years ago but now isn't anymore?"

Blogging
"Honestly, I miss the blogging culture."
'Articles written with honesty and passion, mostly to connect with real-life friends first and online audiences second."
"Only the biggest bloggers could make a living off blogging."
"They were the original influencers."
"Easy to avoid though because there were just a handful of them, unlike the influencer culture of today."
"The one thing I love about blogging culture were the honest reviews."
'No advertisers to please, just regular folks writing their opinions on something they've used long term."
"Back then Google even had a specific search engine exclusively for blogs."
"Blogs were proper article length."
"Then Twitter came out and no one has the attention span anymore."
"That was the beginning of blogging downfall."
"What a shame."- Aemilia
Will probably skip the reunion...

"My classmates."
"Swear, every one of them is on crack now."- DOEsquire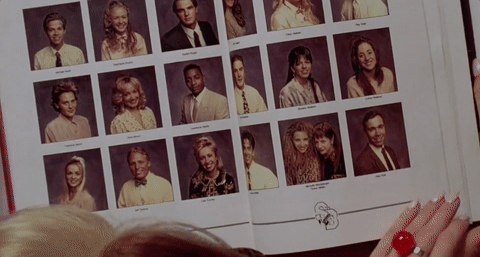 Giphy
Won't be much use anymore...
"Mayan calenders."- ThreeEdgeSword
Who.Knew.

"2020 definitely sounded attractive 10 years ago."
Did people actually do this?
"Having a moustache tattooed on the side of your finger."- garynzilla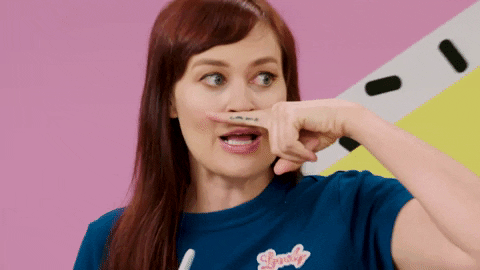 Giphy
Did anyone rock this look though?
"Girls rocking that Han Solo look."- CregDerpington
Everyone's getting so tense...

"I remember everyone going nuts about thigh gaps."- baeraerm·
People must have wanted to lighten the mood...

"Black granite countertops, apparently."- genteelbartender
Not so "hip" any more...
"Hipster culture made a 180."
"Now that's just a bad stereotype of a millennial."- steamedpasta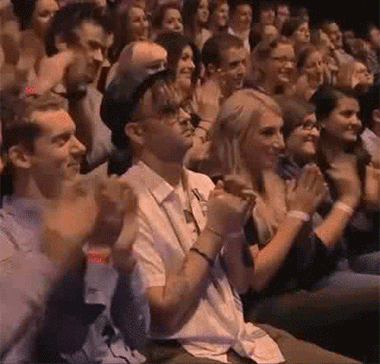 Giphy
No need to prove you're wearing underwear!
"Sagging your pants."- Ramdom901
"When your thong was visible above your pants."- deliriousspacechild
When in doubt, stick to your natural look.
"Smudged mascara around chick's eyes."
"Don't forget the OG guy liner."
" I personally never saw the appeal but everyone had it from 06-12."
"Oh, and the individual streaks of colored hair dye."- Charlirbravo
Slow and Steady Wins The Race...
"Being the fastest in class."- damangofr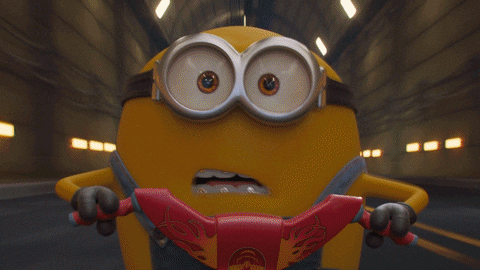 Running Late On My Way GIF by Minions
Giphy
Bushy is beautiful!
"Thin eyebrows."
"Hope that doesn't come back."- Difficult-Shallot-67
The "Beeb" would agree...
"Justin Beiber haircut."- Devitomann5000
Pedestrians' worst nightmare!
"Pokemon go?"- Mawers2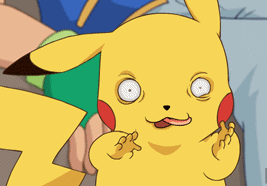 Pokemon Reaction GIF
Giphy
Now they come digitally...
"Spam letters."
" All the time everywhere."
"Now you don't see them anymore."- Ninge3007
A tarnished legacy?

"Johnny Depp?"- Gompedyret
Hold on while I update my status.
"Being active on Facebook."- QuantumR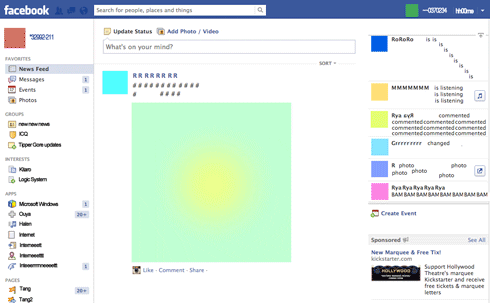 social media facebook GIF by weinventyou
Giphy
The world becomes a different place with each passing year.
One can only imagine things we can't get enough of today which we won't be able to bear the sight of in ten years.
Though, it's safe to assume one thing we wouldn't mind seeing less of are medical masks and mobile testing sights...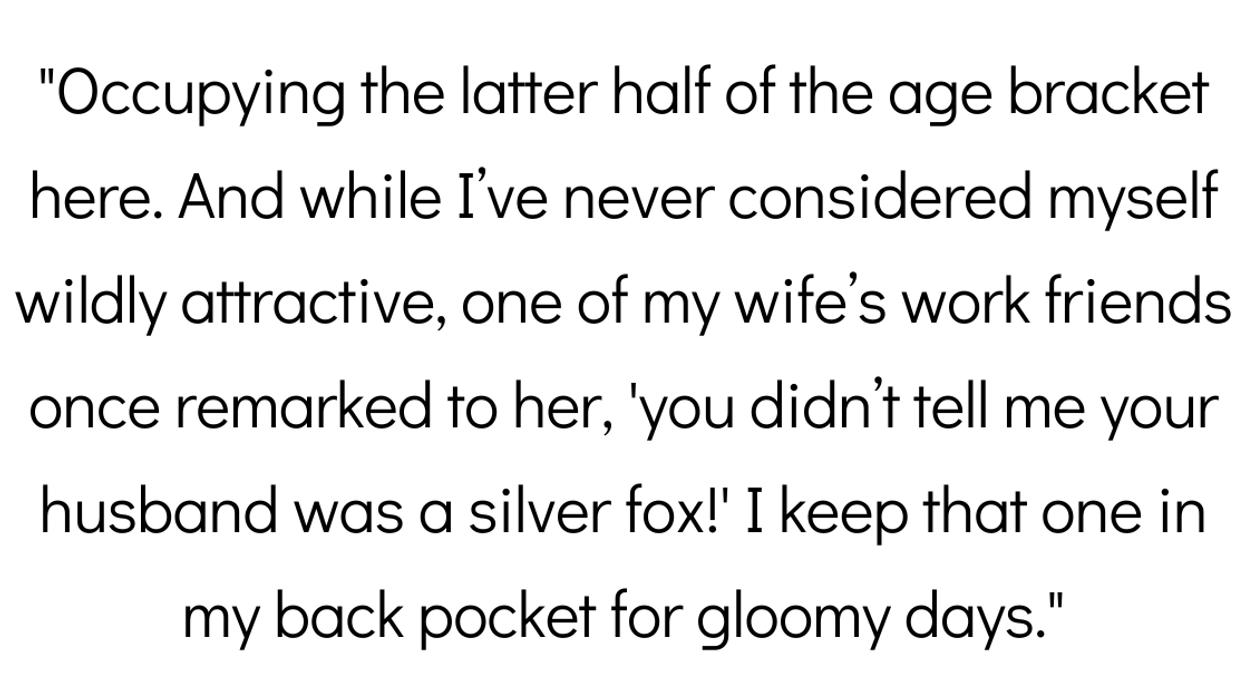 Beauty.
We all want to attain it.

Some people dedicate their lives to having it.
But who can say what is and is not attractive?
The older you get, the more serious and realistic you get with the topic.
And grapple with whether it really matters.
RedditorBig-Courage-7297 wanted to know what some people really thought when they looked into a mirror.
"How hot do you think you are? Why?"
Depending on the minute and the era, I fluctuate in my response. Oh, and depending on my sodium intake.
Middle of the way...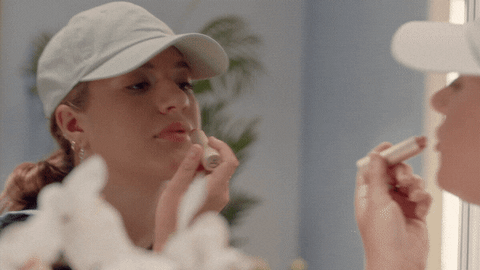 Mackenzie Ziegler Makeup GIF by Brat TV
Giphy
"5, am not ugly nor a beauty."
son-of-sumer
"'Perfectly balanced, as all things should be' JK... you probably look great."
math_math99
Alright
"I give myself a solid 'alright for an old guy' out of 10."
TungstenkrillYup.
"Comparing myself to when I was young I feel like a 2. However if I look around at other guys my age, I'm doing pretty great. Simply still having a full head of hair puts me in the top 15%."
sarcasticorange
"Occupying the latter half of the age bracket here too. And while I've never considered myself wildly attractive, one of my wife's work friends once remarked to her, 'you didn't tell me your husband was a silver fox!' I keep that one in my back pocket for gloomy days."
Ryanbikes2
Mama Said...
"My mom said I'm a 10/10."
gamer25677
"His mom also said I'm a 10/10. Im starting to think she says that about everyone who's been inside her."
AlwaysMooning
"Don't listen to these jealous haters you be that 10/10 and strut your stuff."
"Learning to love yourself, doesn't mean you don't see your own flaws but know where to improve and where and how you want to grow. Appreciate the goodness within even when it's hard, and work to have your ideal to be reflected on the outside too. Loving and forgiving yourself is the greatest peace you'll know, because everyone else might be gone at the end and you'll be left with you and your memories, make good ones. Spread positivity. 💕"
SevWagoner
Changes with time...
"I think most people's scores fluctuate with age. I like to think I was a solid 8/10 in my early 20s. Then my metabolism crashed and I was working a desk job. I got real fat, got lazy, less effort, dropped to a 4/10. Got my s**t back together, lost the weight, started putting in the effort again, back up to an 8 if not higher in my 30s."
"Then I had a traumatic event in my life and I slipped into a dark place for many years. I put on weight again, stopped putting in the effort, general depression stuff, 5/10. Now I'm in my 40s, working on keeping my weight down, putting in some effort, solid 6/10..."
"But no matter what has happened, how low or high I've been... my wife has always considered me a 10. She's the best woman I've ever met and will always be a 10 to me too."
Bannon9k
Oof...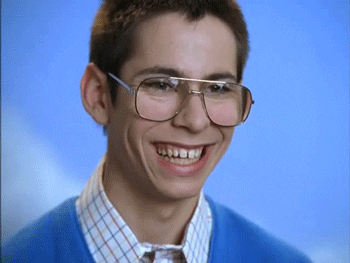 Freaks And Geeks Photo GIF
Giphy
"6 or 7 on a good day? 1 when I try to take a picture of myself."
baconpoutine89

God I hated picture day. Still do.
Fresh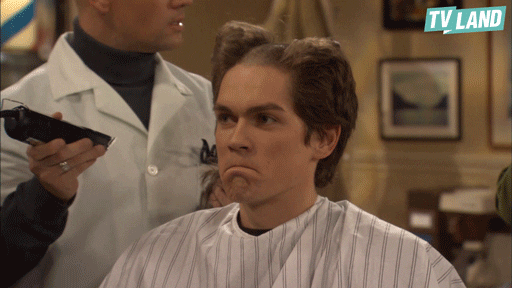 Bad Hair GIF by TV Land
Giphy
"Solid 5. 6 on a good day with a fresh haircut."
Basic-Basket-1006
Bless You
"I have days where I think 'God da*n, look at me. I'm God's gift,' and then other days where I think 'how does every mirror not break?'"
Conconharni
"Actually though. Part of it is I used to be super athletic but due to an injury now can't, but go**amn, I could look quite literally like a sculpture of a Greek god or hero, but also a balding baby-faced creep. Also occasionally homeless. More often the two latter than the former"
Walshy231231
Getting Higher
"I think I was a 6 growing up. But now that I've matured into my late 30s I'm a solid 7."
Ok-Type9999
"This is me except as a kid I'd give myself a 3. Long-haired greaseball in my teens but now in my 30s, exercising for the past decade has really helped me out. Solid 7/10."
Fine-Difference-6896
"Man, I went from 4 to 8 to 5 in the span of 20 years. Metabolism is a *itch."
ELL_YAY
Bad Views
"I just remind myself that the me that looks bad in in some pictures/at some angles is the same me that looks good in other pictures/other angles, just a different version. There are some angles and types of lighting and mirrors that for whatever reason, will make just about anybody look bad. There is no such thing as someone who looks good when the phone camera opens itself and shows a view of you from under your chin."
StreetIndependence62
Boy Magnet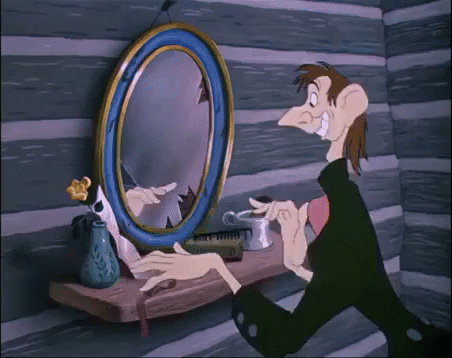 ichabod crane mirror GIF
Giphy
"I was objectively pretty hot when I was younger. Now I am an older hot, which is weird. Younger guys really dig me but I'm like, you weren't even born when the Challenger blew up and I was at Uni."
dearabby1
Me Too
"8/10 if you're into dad bods."
"2/10 if you're not."
mbpeters13
"This is me too. I'm tall, broad, decent muscles (especially my legs), but also a little chubby with long wavy hair and a decent beard. I always say I'm a straight 6, a twink 2, and a bear 8."
roygbivasaur
Liquid Courage
"3/10 today."
"I got bullied way too much as a kid and my self esteem is non existent."
"On a good day with makeup on and liquid courage in my system I can feel like an 7 or 8."
archangel1223
"I can relate. I did not even realise fully how much it changed me until years after it ended."
Faifainei
So am I hot?
"I used to believe that when kids smile back to you when you smile its because you are cute. Recently my young cousin said she smiled because she thought my face was funny looking when I smiled. So when i asked her if I was good looking she said, 'Hell Nah!!!'... kids have no filter. So am I hot? To that I respond HELL NAH..."
sharpie-sapien365247
Unstable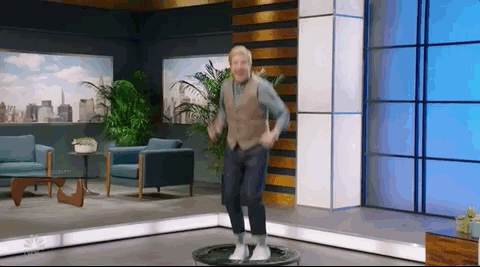 Jason Sudeikis Snl GIF by Saturday Night Live
Giphy
"Is 'not' a fair answer? Given my track record, I have astronomically poor odds of someone actually finding me attractive and wanting to take a shot on me. Then most of those people are typically very unstable."
anongentry
Oh the Vanity
"Dunno, I'm always harsh on myself. So I'd naturally rate myself low as hell, but at the the same time I don't hate looking at myself thus making it hard for me to rate myself. I'd definitely need outsider's perspectives on me to form that vanity better."
MilkLight
Lackluster Days
"Between 8 and 9. 9 on my best days, 8 on the lackluster ones. Strong jawline, straight-across-board-level shoulders, 6'1'', in good shape, awesome hair, sky blue eyes."
"Edit: getting an awful lot of people sending me DM's and really ridiculous replies to this. It sounds to me that I was 'supposed to say' 0/10. Food for thought guys, confidence is a good thing. Especially if it's accurate."
BurnedOutStars
Back Then
I think I'm an 8. Getting fitter and drinking less may take me above that. I base this entirely on a conversation I had with a group of girls during study hall in high school. They were bored and making a list of the hottest guys in school. They were arguing where I fall in 3rd, 4th, or 5th. I was shocked, it was a big high school.
"They may have been pulling my leg, but I have internalized the narrative that, and to this day tell myself, out of hundreds of random dudes, I consider myself in the top 5."
NotAFederales
Grow Fast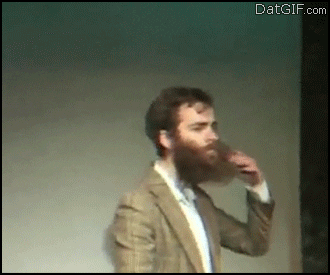 hipster beard GIF
Giphy
"At the moment I'm a 4 or 5 because I let myself go in the last year but when I was in shape I was definitely a solid 7. I regret shaving my beard too."
stevothepedo
"Beards grow back bro! Stay confident 💪 Hit the gym even if it's only once a week. Start small and build back the habit, you got this!"
Eragon_
We're all beautiful. Just keep saying that. Maybe it'll stick.