Beauty is in the eye of the beholder, which basically means when it comes to someone's looks, everyone has their specific tastes and opinions.
And while everyone is entitled to the certain aesthetics that turn them on, there are some beauty standards that some people generally can't get on board with.
Curious to explore what those might entail, One Redditor asked:

"What don't you find attractive that society says you should?"
If it makes them confident about their appearances, people should have the right to enhance their look in any fashion.
But some observers prefer the look of natural, physical blessings you're born with.
Luscious Lips
"Based on what I've seen in Miami... lip injections...apparently."
"Looks horrendous... and yes, we can tell."
– ImBecomingMyFather
A Specific Sensation
"I don't like the look or feel of injected lips…I just recently kissed a girl with them and it felt like I was kissing jello 😑"
– TallestSiren
Being Full Of It
"Lip and cheek fillers. Please stop making us think we need these things, especially really young people who's thin lips suit their face perfectly."
– AngelicWooGirl

Fabulous Gnashers
"Super white, super fake veneers teeth."
– machoseatingnachos
These examples don't involve procedures. But they do elicit "tsk tsk" responses.
"Brand culture. People spend way too much in the name of brands."
– Naik0n_

Voluntary Marketing
"Fashion items with the designer logo THIS BIG all over it. Cringe."
– wiredandtired1980

Body Baking
"Artificial tanning."
– little_thing28

Find Your Boundary
"As someone who works at a tanning salon, yes. It's very easy for people to over do it. That's why I normally don't recommend anything with a high intensity bronzer. We wanna make you look sun kissed, not sun f'ked."
– Catbuds123

Let's take a look at behaviors that are considered turn-off.
Wild Fandom
"The obsession of famous people. Sure I enjoy art and athleticism in most forms but to be obsessed over someone who isn't even physically in your life is wild to me."
– 99bonanas
Pompous Punks
"A cocky attitude, I'd rather a genuine person who's awkward any day. At least you know they're trying to communicate rather than show off."
– TheTastySpoonicorn

Practically Begging For "Likes"
"The whole instagram thing in general. I do care about looks with a partner, but I care about every day looks, not making hair and makeup a personality replacement."
– gsfgf
Going For That Artificial Look
"Phone camera apps use so much processing AND THEN ON TOP OF THAT there's instagram filters and stuff like that. It makes everyone look weird and unnatural."
"I remember having to dig deep into the settings on my samsung phone to disable that crap because the selfies looked weird."
– Kyanche
The thing is, no one should be able to dictate to people what is or isn't "attractive."
If it makes you feel sexy, get those body enhancements and wear those designer logos proudly.
Those aesthetics may not appeal to everyone, but you doing you will get you noticed by someone who appreciates your confidence.
Keep reading...
Show less
Everyone has their own turn-ons, something that gets the instantly aroused or in the moment of passion. This is what makes new relationships so interesting, trying to figure out what works for the other person while uncovering new buttons of yours you didn't know you liked pressed.
As it turns out, it doesn't take much to get people hot and heavy. In fact, we should all be so lucky to find ourselves in the situations these people found themselves in with our own romantic partners.
Or, in some cases, total strangers.
WARNING: Some of these are extremely NSFW.

Reddit user, Nightfury0818, wanted to know what made your tummy all funny when they asked:
"What was the hottest thing someone said to you?"
Keep it polite, but make your intentions known.
Makes You Wonder How Long They'd Been Looking At You...
"I was listening to the lecture in English class, and one of the smartest and hottest guys in the room looks at me and says "hey [name], your shirt is both inside out and backwards."
"I mean, I realized that he was right, but at least he talked to me"
Person9183736
Cute First Times Are Allowed
"That he never felt so anxious about kissing someone"
Halle-Hellion
Don't Start A French Girl Tripping Spree

"French girl, I grabbed her when she fell. I apologized 'sorry if I hurt you'"
"In THE sexiest accent EVER"
"'Darling….I'm not made of sugar"' and blew me a kiss ."
"Sh-t !! Makes my heart flutter just thinking about it ."
Previous-Status-4652
"I didn't know that was a French idiom. You learn something new every day."
Scarlet_Skye
The Way To Someone's Heart
"This banana bread is delicious"
"Wow, you make a great goulash"
"I've never had a better lasagna"
"Complimenting my cooking is pretty much dirty talk to me."
RaccKing21
Maybe that wasn't enough.
Maybe you need to turn the heat up to let the object of your desire know what they mean to you.
It's A Simple Question

"'You want to be my boyfriend?' - some girl who I secretly had a crush on"
ZodiacKiller1968
Like To Be The Little Spoon, Eh?

"I'm 5'1 and had a coworker who's 6'3 - 6'4. I was struggling to get something down from a cupboard, he stood behind me and fully towered over me (duh) while grabbing what I was trying to reach. He was partially pressed against my back while reaching for said thing and brushed my hand. Once he reached said thing he looked down on me, still towering over me, and smiled and said "It was fun to see you struggle." (roughly translated) before handing me whatever I was trying to grab earlier. It was like one of those romance anime scenes. It wouldn't have been hot if it wasn't for the entire situation but...goddamn."
"Kinda had a crush on him back then."
HumanParfait_
What Better Time?
"My girlfriend(F18) and I(M18) are in the same class. During one online lecture, I get a text from her saying, "I wish something else would replace my necklace right now". I look up to see her necklace in her mouth."
Empty-Intention-9745
Step On Me...What?
"I accidentally knocked a female coworker's water bottle off the table. She looked me square in the eye and said, "pick it up b-tch.""
"I never knew I had a sub bone in my body until that moment."
User Deleted
Not The Effect You Thought You Had...And You Liked It
"I was in theatre and we were playing an improv game to warm up that involved guessing so a few people had to leave the room so we could come up with ideas and not be heard. When it was time to go get the first person I run into the back room and yell at the top of my lungs "FIRST VICTIM!" (Note that I am a bass and a gravelly one so it's not like a child yelling it) and everyone In the room jumps except for one girl, who was already walking towards me and with all the confidence in her strut in the world said "You don't scare me…" Hands down the hottest thing I've ever seen someone do"
BuriedDeepInMyHead
Hold It In Your Heart
"I like it when you pull me close to you."
"From a girl I had met just 5 seconds prior and started dancing with. Sent chills down my back. I hope I never forgot about that moment."
LlamaManatee
Outta Nowhere!
"A soft, "I love you" whispered point blank in my ear."
Tumulousmaple56
"That sounds nice"
Nightfury0818
"It was made better by the fact that it'd never happened before and was completely unexpected."
Tumulousmaple56
And then there's these, the moments when all the barriers are dropped and all the pretense is taken out of the romantic entanglement that leads to love.
Stop being so polite and get to it, people.
Who Needs To Wait?
"When we were making out pretty hot and heavy she grabbed my hand and said "stop being such a gentleman". I thought we were taking it slow but she had other ideas."
somethingunnatural
"That's the sex equivalent of mashing A to skip all the cutscenes."
sin-and-love
When You Learn It's Bigger Underneath
"I was at my bf house and we had been kissing and I was in his lap so I could feel everything yk and I felt him get hard and I said "damn being stabed over here" my bf is kinda shy about that's stuff so he kinda looked away and said "it's barely hard" by being stabed it felt huge and it was"
_crunchy_grass_
Get It All Planned Out
'We can either go out for dinner at 5, or you can f-ck me and we will get there at 530 ish'
"My ex loved planning things out"
Lazy-Pumpkin-9116
The Power Of Your Voice
"Being told that they masturbated to the sound of my voice from the voice memos I sent them. Wasn't even sexual in nature, my voice just did it for them. lol never thought my voice had that power."
TheWeirdGirl143
No Place Better

"The first time me and my ex girlfriend had sex at my house. It was late and the room was dark, she decided to get on top and seemed like she enjoyed it more than usual. She stopped suddenly. Grabbed me by the back of my neck and pulled me in. She whispered in my ear, "if I had the choice, I'd have you inside of me for the rest of my life" She wasn't a very confident person, so it took me by surprise."
Sad-Thought-6831
Speak Up, Guys
"Anytime a man moans or is vocal in general during sex I melt"
ricesaladenthusiast
"This, exactly! So many men are quiet and it is so hot to hear those groans."
RadRac
Don't Ever Let The Passion Fade
"My wife and I were out watching a band. They were really good, place was packed. But she had gotten dressed up for it and looked amazing. After maybe a half hour I turned to her and said, "Want to go home and f-ck?" She said "Yes...", then grabbed my arm and said "Yes!" It was the second yes that got me. We picked up our stuff and started to leave and saw the people behind us smiling. They had obviously heard us, and she clearly didn't care, which was also really hot."
conejon
Take a cold shower.
Then call your significant other to let them know how you really feel.

Want to "know" more?
Sign up for the Knowable newsletter here.
Never miss another big, odd, funny, or heartbreaking moment again.
Keep reading...
Show less
There's no denying that the world is easier for attractive people. There have even been studies done on this phenomenon.

Attractive people get paid more, get considered for more jobs, and they're likelier to have much stronger social skills than someone who is considered unattractive. This isn't to say that attractive people do not succeed on the basis of their efforts and talents, but the hill is much tougher to climb if you're considered less attractive.
Suppose you wake up one day to find that you're drop dead gorgeous.
Just kidding – you already are!
But what would you do?
People shared their their ideas with us after Redditor _Lanaaaaa asked the online community,
"You're now the most attractive person in the world, what would be the first thing you'd do?"
"Probably..."
"Probably still find something about my body or face to be insecure about."
too_annoyed
Ouch! This is probably the realest response here. We all felt this.
"Replace..."
"Replace my online avatar with my actual face, instead of some anime character."
[deleted]
How liberating! Poor anime characters... they didn't realize they'd be retired so quickly.
"Strip nude..."
"Strip nude in front of a full length mirror and worship my immaculate jawline and my perfectly structured body."
FinancialCounty710
Whoa, I feel like I intruded on something personal... get a room!
"Get..."
"Get a free coffee from McDonald's."
IndividualUse6959
Wait a minute, they do that? I guess I'm ugly...
"Get dressed..."
"Get dressed and go walk through a huge crowd to see how they react. Nobody ever notices me."
Iride3wheels
That's what you think! You'd be surprised. You might have a secret admirer somewhere.
"Walk around..."
"Walk around complimenting people and telling them how gorgeous they are."

[deleted]
Aww, this is sweet! They'd no doubt appreciate it. Go ahead and make someone's day!
"I'd go..."
"I'd go into acting. Why not?"
[deleted]
Why not, indeed. If you are most attractive person you will get some work even if you aren't Daniel Day Lewis. And you can take acting classes after getting some small parts.
"I'd wonder..."
"I'd wonder how in the f*ck the world became so ugly."
KPWrath
I mean, fair. It'd probably shock you, being such a hot god among mere mortals.
Whoa!
"I already am."
BlueIsAGreatColor
I think many aspire to have this degree of confidence.
"Same thing..."
"Same thing I do every day. Try to take over the world!"
scjjay
What's that sound? Is that the Pinky and the Brain theme song I hear in the distance?
Given all this, I'm surprised no one said what seems the most viable option: Secure a plethora of sugar daddies and modeling contracts to make bank before it all ends.
Work smart.
Have some suggestions of your own? Feel free to tell us more in the comments below!
Want to "know" more?

Sign up for the Knowable newsletter here.
Never miss another big, odd, funny, or heartbreaking moment again.
Keep reading...
Show less
Clueless in love?
Grab a pen and get ready to get a clue because we're breaking it down today.
Firstly, don't feel bad.
Lots of us are completely and totally oblivious. You're among friends here.
Reddit user IsellKidneys2356 asked:
"What screams 'I'm attracted to you?' "
If you're reading this article with a particular someone in mind, hoping this article will help you figure out if they're into you or not, keep reading til the end and we'll give you a sure-fire way to know.
You're Not That Funny
"Laughing at your worst jokes."
- scrimmybingus3
"I told my friend when he was nervous on his first date 'if she laughs, you got a shot' to which he replied 'why?' "
"I said 'cause you ain't f*cking funny and she's catering to your frail ego just like all girls do when they like a guy' he said it was great advice lol 😂"
- thelastride23
"My girlfriend was so giggly when we first met and it was so precious."
"I have a good sense of humor but I know I'm not THAT funny. It gave me peace of mind early on knowing she probably had the same butterfly feeling in her stomach as me."
- lanman33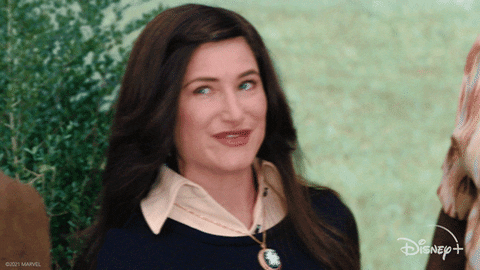 Marvel Studios Reaction GIF by Disney+
Giphy
​Terrified Silence
"I worked alongside this guy for several months, and he never said a word to me."
"For the longest time, I thought he hated me, as he would actively go out of his way to avoid speaking to me at all, or even make any kind of eye contact."
"I thought he was super cute, but I'm also pretty shy and introverted, which is why I just let it go for several months."
"It eventually got to the point where it was just uncomfortable, and I asked him what the deal was, and what I could have possibly done to make him dislike me so much."
"It took him a minute or so to respond, and then he said 'I'm really sorry. I'm incredibly shy, and have been since I was a kid. But I think you are the most flawlessly beautiful woman I've ever seen, and I am terrified to talk to you.' "
"We've been together for over three years, and married for four months."

- littletinylotus
Big Hints
"Apparently my fiancee dropped a whole lot of hints before we got together."
"A big standout was complaining that she didn't have any plans for our Junior prom, and then asking me what my plans for that night were."
"My dumb@ss responded with something to the effect of 'F*ck prom, I'll be home playing Mario.' "
- uwu-lmao-xD
"My girlfriend did the same thing, to the point she kissed me and I managed to convince myself that she wasn't interested."
"I ignored it for another month before I got told by multiple people that she was into me and I asked her out. In conclusion, I am a f*cking idiot."
- original__pickles
"When my son was about 16 he went off on a camping weekend with a heap of friends. There was one girl who'd he'd been getting kind of close with for ages, and I had a fair idea that something would happen while they were away."
"So when I picked him up, I asked him how it had gone."
"He said it was so weird, they'd had a great night, it was almost bedtime and she hasn't set up her tent yet. He asked her about it and she said she didn't know how to put it up so she was just going to have to sleep on the ground by the fire."
"Ever the gentleman, he sprung to his feet and recruited a friend to help set it up for her in the dark and the cold. Damsel saved."
"Fast forward an hour or so and everyone's asleep. He hears a rustle at his tent door and there she is, complaining that she's so cold all on her own in her big scary tent."

"Bless that sweet ignorant boy, he said 'oh. Well here you go, take my sleeping bag' and held it out to her. He remembers she looked sad and confused and he didn't understand; he'd done a nice thing and now she wouldn't be cold. Damsel saved."
"He shivered and froze all night and ended up climbing into another tent and going top to toe with his buddy."
"I said to him 'Mate, do you reckon maybe she wanted to sleep in your tent with you?' and the look on that poor kid's face when the penny dropped…"

- Kristyyyyyyy
The Looks
"When you're in a group and the person consistently looks at you whenever something funny or interesting happens."
- take-a-ride
"I had a meeting yesterday afternoon. It was the first time for most of us meeting in person."
"The last person to arrive was this stunning girl and when we looked at each other I swear to God there might as well have been lightning shooting out both our eyes."
"At first I thought 'nah I imagined that.' As she sat down close to me we looked at each other for a solid second and smiled at the same time for no particular reason other than it just feeling right."
"She started making conversation with me specifically. We had to split up into groups to interview people, and she and I were paired by the supervisor (best supervisor ever)."
"For the next two hours, we just joked and talked with each other and every time something funny happened we just looked at each other automatically."
"I've been with a lot of people but never had this sort of easy chemistry happen before, certainly not so quickly. I'm excited to talk to her some more, regardless of where it leads. I asked her out to lunch sometime and she said yes!"
"It might be a bit because we're noth busy but it's a good development :)"
- RomanRodriBR
Full Of Excuses
"Excuses to be near them. 'Lets study together - we'll get more work done ; 'Oh, you're going that way? me too, lets walk together.' "
- pronouns-r-they-them
"My sophomore year of college a friend of mine said we should skip a formal to get more studying done."
"These formals were a big deal campus-wide and everyone went. Also, we didn't take a single class together."
"She showed up at my dorm wearing knee-high stockings and a men's dress shirt that was unbuttoned to her cleavage. She was not wearing a bra."
"I…studied. Hurts to think about to this day."
- m4gnum_89
"I'm guilty of that second one lol."
"There was a girl in one of my college classes that I got to know really well that I started to get a huge crush on her. We would always walk out of class together and I had always said that her spot was on the way to my spot when in reality it was way off."
"But I just enjoyed those walks every day. I looked forward to that."
- yeezyfan23
Distraction
"Losing their train of thought when you walk by, while they are talking to someone else."
- buck-status-BROKEN
"Yup."
"I work with my spouse. We've been married 14 years. I still lose my train of thought when he walks by."
- take-a-ride
"This happened to me once."
"It was absurd how I trailed off when she went by in a summer dress. Good lord, 100% embarrassing."
- mynameisbp
"Omg this is true."
"I was giving a mock presentation to my group mate and that guy suddenly joined and spectated. I tripped up so many time in that presentation."
- andrew_hihi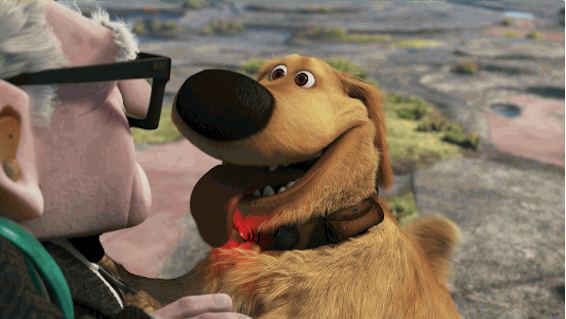 Surprised Pixar GIF by Disney
Giphy
This Classic Move
"Finding any reason to touch each other."
"Whether is play fighting, feeling up muscles, poking someone's bruise, comparing hand sizes of they actively try to find a reason to touch you, they probably like you."
- biggaylikewoman
"Comparing hand sizes is a CLASSIC move."
- WinterBird01
"Comparing hand sizes is like my go to :/ I'm ashamed."
- Aldroe
Food = Love
"If they know you like a certain food and buy it for you."
"The guy I liked loved this one dumpling place near uni. He'd constantly stop and get some on the way home."
"One day when we where walking together, beforehand he said he felt like some but didn't have his card so no money. So even though I knew he wanted some, when I asked if he wanted me to buy it for him he politely declined."
"So I pretended to buy some for myself (since I sometimes would). Then I ate like 3 to make it believable and said I was suddenly full and he could have the rest."
"I just wanted him to be happy with his dumplings."

- JackSparrowscompass
Absentmindedly
"When you catch them absentmindedly looking at you."
"Even if they're doing something/talking to someone else but they're still in tune with you and mindful of where you are in the room. Because, even subconsciously, they're thinking about you."
"Also, going out of their way to make you smile/laugh is a good one. Same with keeping notes on your interests."

- NinjaCakies
"Most of the girls that I knew were interested in me were girls who I kept catching staring at me."
"Initially I never made any effort go further, but then I did and found out they were actually interested in me. I have figured out the 'I like you' gaze now and it's easy to know who likes me."
- garlic_bread_thief
"Finding reasons to touch you, wanting to see you, hear your voice and most important - their gaze."
"You can just tell by the way someone looks at you. When you're in a group or a party, you look at them and find them already looking at you from across the room."
- Skinnylicious3
"Its in the way they watch you from across the room when they think you are not noticing."
"The easy smile when you are talking to them. They really listen to what you have to say without talking too. much because they are cataloging and filing it into their brain for future reference."
"But it starts with the look..."
- Melesa-rdwudforst
Third Person
"A tendency to end sentences by looking at each other even if there's other people around."
"Also, making frequent side comments to each other in group settings. They just want to talk to each other more."
"It can be hard to notice if it's happening to you, but is super obvious from a third person view when people are into each other."

- Nightthunder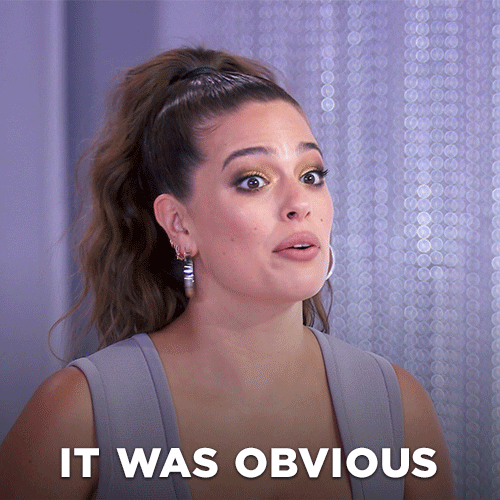 make up lol GIF by Lifetime
Giphy
Talk Talk Talk
"Always trying to find ways to talk to you."
- rottingrodents
"Walking up to you and finding an excuse to start a conversation with you is usually a good sign, in my experience."
- in_the_comatorium
The Reflex
"This might come off as egotistical, but it's something I noticed and haven't been able to tell anyone ..."
"At the gym I have a 'friendly acquaintance' who I see all the time. We generally just exchange pleasantries, but in December I ruptured the triceps tendon in my right arm."
"She happens to be a physical therapist, so there has been a lot more chit-chat since then."
"A few days ago I entered the gym, and went to stow my jacket in a cubby. She was nearby, so I said 'Good morning' and when she turned I saw her pupils dilate to like 11."
"Since then I've seen the same thing twice."
"Ocular reflexes don't lie."
- SurlyJason
This List
"Men to women:"
"Driving. He takes you home or picks you up without being asked."
"Killing things. He drops whatever he is doing when you need him to help you smash a bug or trap a mouse."

"Paying attention. He notices changes in your grooming and dress and remembers things you say."
"Ponying up. He pays for meals, coffee, movie tickets, etc. even if you aren't dating."

"Showing off. He subtly or not so subtly mentions how much he can bench press or how much his last client paid him."
"Spending time. He seems not to mind hanging around you for no apparent reason."

"Telling you in so many words. He voluntarily admits that he did all these things because he was attracted to you."
- Loud_Ad_5518
Some people aren't just oblivious - they're almost impossible to convince.
Even if you tell them flat-out that you're attracted to them.
Even if you have sex with them.
Even if you marry them!
Yeah ... there may be no hope for these folks.
I Do. For Real.
"It took a while of being literally married for me to be convinced my husband was into me."
"I'm not always the smartest lol, no matter how much he told me or kissed me or did sweet, thoughtful gestures, my own insecurity fought me every step of the way."
"I do understand now that I'm truly loved just as much as I love him."
- carsandtelephones37
"For me it's the intrusive thought that my wife believes she loves me but doesn't realize she's actually just tolerating me and when someone better comes around she'll be like 'oh damn I was wrong.' "
- A_Doormat
"Married 5 years, that's how it feels to me."
"I'm slowly realizing that she didn't just marry me because I was the best option at the time."
"She has a hard time expressing love because she grew up in a very suppressed household. Her parents never kissed, showed much affection in front of the kids beyond saying I love you."
"Most of the extent of her showing love is just flat out telling me."
"She's brutally honest with her words and words mean a lot to her so, that's good, but I'm just not a words guy, I need physical touch, quality time, etc."
"But over the past 5 years, I've slowly been noticing the subconscious things she does that tell me she loves me. Some of the signs that people have posted here are actually what she does and it shows that even though she has a hard time expressing it, that adorable heart of hers yearns after me."
"A year ago, we were in a really rough spot, mostly fueled by me not feeling loved by her, so the fact that I can acknowledge this is huge for us."
- [Reddit]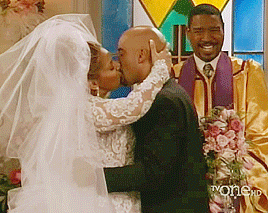 Living Single Kiss GIF
Giphy
Sis Dropped The Ball
"A girl that had a locker beside mine in high school asked if I was going to prom and who I was going with."
"I replied, 'Nah, I'm not going I don't want to pay for that sh*t.' Even more, one of her friends also pushed even further by asserting that we should go to prom together and I held my ground by, once again, stating that I wouldn't even be going."
"I later found out that this girl had asked my sister if I had someone to go to prom with and made it clear that she wanted to go with me."
"Why my sister didn't let me know of this information I will never know."
"I was definitely very attracted to this girl but my dumbass couldn't comprehend that she would actually want to go with me."
"Oops."
- Mironium
I Cringe
"Close contact, especially the unconventional ones."
"Went out with workmates and a colleague (slightly tipsy) started rubbing my leg with her foot while at table."
"Never been flirted with like that and didn't know how to respond appropriately, so I panicked and just gently pushed her away. I cringe at how I handled the situation to this day."
- someguywithdiabetes
Cherry Stem Saga
"What screams 'I'm attacted to you?' I wouldn't know because I'm an idiot."
"My wife tied a cherry stem in her mouth for me the night we started dating. Tied a cherry stem - it's such a cliche but I still missed it."
"She had to 'scream louder' and hold my hand and press into me hard later on because I was f*cking hopeless taking the hint."
- Threndsa
Don't worry, we didn't forget out promise - you're here for that sure-fire way to find out if someone is attracted to you.
You ready?
ASK THEM.
Yes, it's awkward - but it really is the only way to know for sure. Sorry. Thems the breaks, fam.
You're gonna have to just ask.
Want to "know" more?

Sign up for the Knowable newsletter here.

Never miss another big, odd, funny or heartbreaking moment again.
Keep reading...
Show less
What is or isn't attractive is purely subjective.
A total turnoff for one might be just right for someone else.
Redditor alfieriandiv asked:
"What type of clothing do you find very attractive in the opposite sex?"
Kilts
"Kilts on men."
"I've never seen a man no matter his age or size who didn't look good to me in full kilted kit or in just a kilt."
"I'm not Scottish so it's not cultural."
"I just love a man in a kilt." ~ LakotaGrl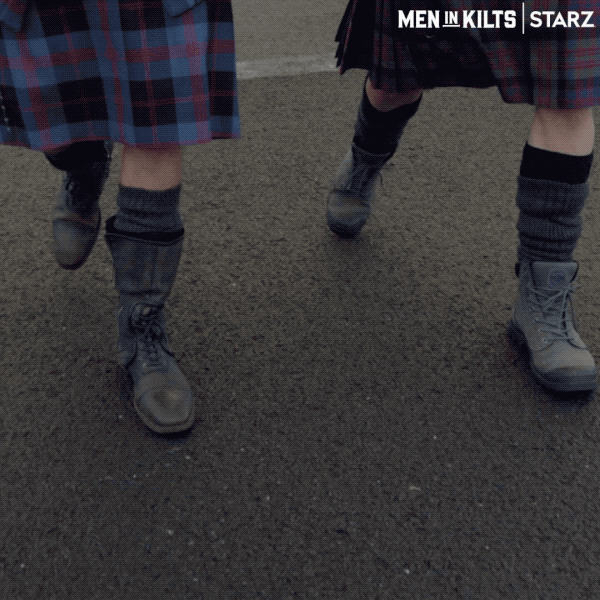 Giphy
Stockings
"Stockings and high heels." ~ Reddit
"I find it fascinating that a lot of men (myself included) are incredibly turned on by essentially just a long sock."
"I remember not being especially turned on by stockings a few years ago, but something clicked at some point and I am like you now." ~ FlyingNiagga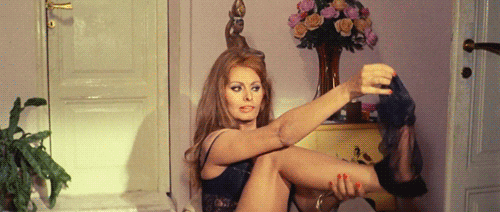 Giphy
Loin Cloth
"My husband put a loin cloth on as a joke and walked around the house once."
"I liked that."
"A lot." ~ BerriesLafontaine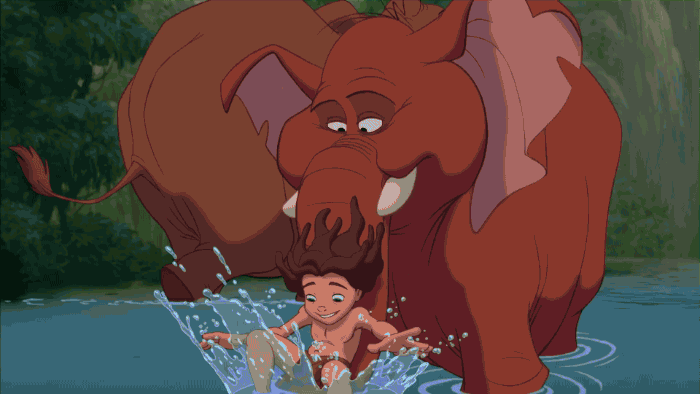 Giphy
Glasses
"Glasses." ~ BlueIsAGreatColour
"My friends always call me weird for being extra attracted to girls with glasses, I'm glad to see someone else likes this one." ~ dalcer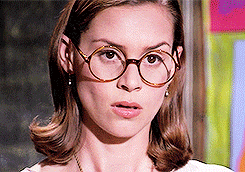 Giphy
3 Piece Suit
"Men in a three piece suit." ~ RedheadedMermaid980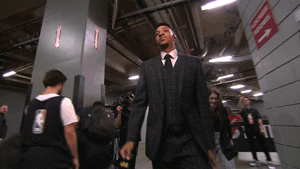 Giphy
Thigh Highs
"Thigh highs." ~ MasterChef5311
"My husband just yelled hell yeah!!! when I told him thigh high boots were so high on the list." ~ Cheshiregrin85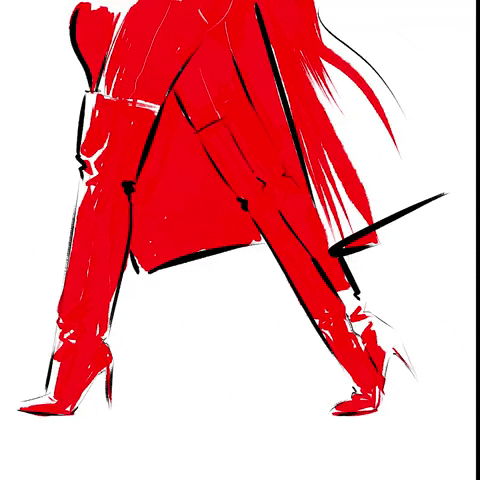 Giphy
Mandalorian
"Men that dress up as the Mandalorian." ~ Salt-Pea-8311
"Especially men that are Pedro Pascal." ~ Takodanachoochoo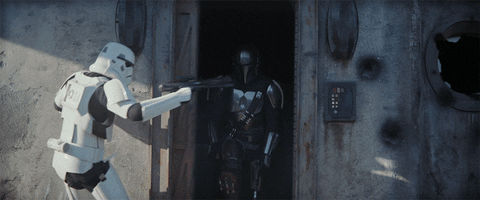 Giphy
Backless
"Any backless dress or gown is soooooo attractive." ~ thisisnotmeee0903
"Throw in a twirl." ~ FrancisPF'kery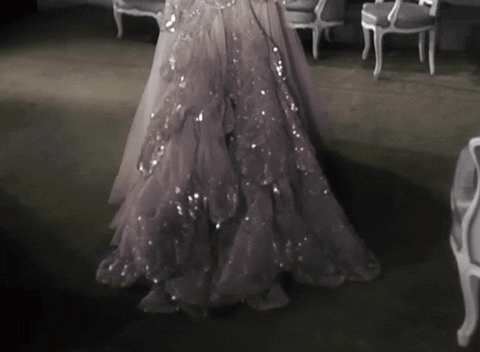 Giphy
Lab Coat
"Lab coat & glasses that are slightly tilted downwards."
"Bro my boyfriend brought his lab coat home (or so he says) but refuses to put it on or show me." ~ rmpti138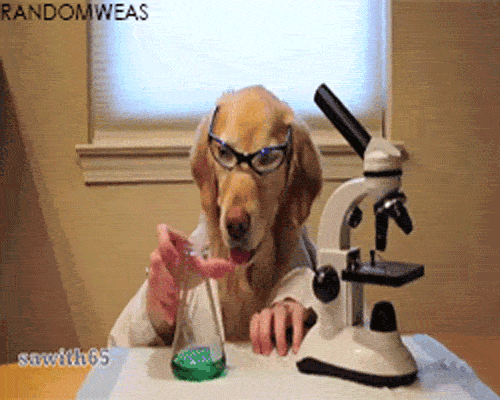 Giphy
Regalia
"Indigenous North American regalia."
"Go to a wacipi (powwow) and everyone always looks great." ~ LakotaGrl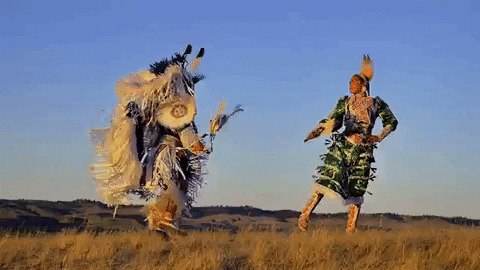 Giphy
Attraction is subjective as the variety of responses make clear.
So, did your favorite fashion make the list?
Want to "know" more?

Sign up for the Knowable newsletter here.
Never miss another big, odd, funny or heartbreaking moment again.
Keep reading...
Show less