Reddit user FunChemical3182 asked: 'What is the weirdest animal fact you know?'
People accumulate facts throughout life on a wide variety of subjects.
Some are mundane while others are weird, wild or wonderful.
One subject a lot of people focus on is animals. Most people have a favorite animal that fascinates them that they want to know all about.
Reddit user FunChemical3182 asked:
"What is the weirdest animal fact you know?"
Like Perry
"Platypus glow blueish green under ultraviolet light."
"They also don't have nipples, they just exude milk from glands under the skin and the baby's lap it up."
~ WakingOwl1
"They have electrolocation in their bills that lets them detect their food under water."
~ DrPlatypus1
"And they lay eggs."
"The more I find out about them the more I understand why people first thought they were fake."
~ Reidroshdy
"After seeing all these platypus facts I am convinced these things are aliens that have been abandoned on Earth."
~ SeattleOne206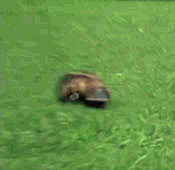 Giphy
Kapow!
"Mantis Shrimp have 16 different sets of cones. Rods and cones are in your eyes. Cones see color, rods see light and motion."
"Dogs have 2 sets of cones—green and blue. Humans have 3 sets of cones—green, blue and red."
"Mantis Shrimp are seeing colors we can't comprehend and explains why they're very colorful."
"That's not even the strangest thing about them."
"They can also punch as fast as a .22 bullet which cause a cavitation bubble which boils the water around them at temperatures of several thousand Kelvins."
~ RigzDigz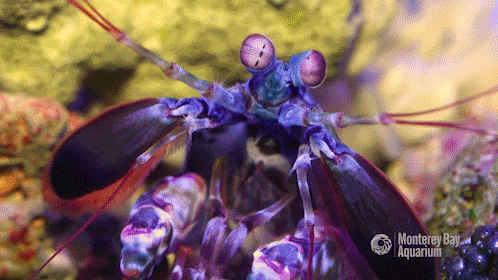 Giphy
Terrible Twos
"Cats have the mental capacity of a 2-year-old which makes a lot of sense."
~ Alive_Ad823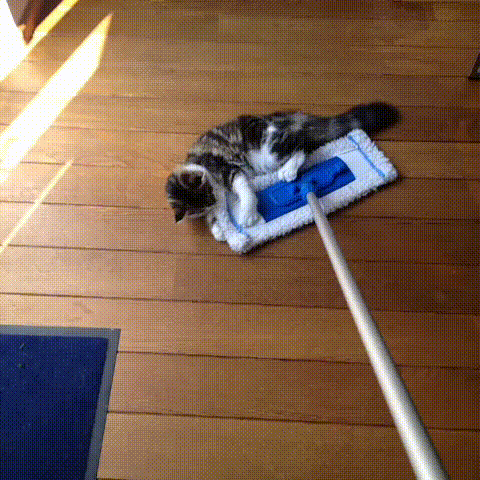 Cats Dragging GIF
Giphy
Like Tinder
"When a female sloth wants a mate she'll hang onto a tree branch and just scream."
~ Remarkable_Sink2542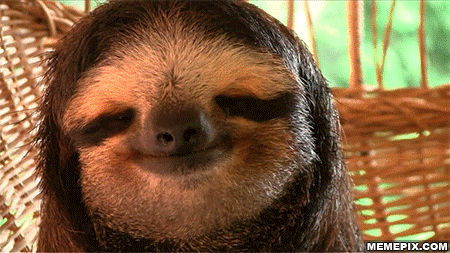 Giphy
Good Thing They're So Small
"Dragonflies are the most successful predators on Earth."
"When lions choose prey they have like a 10% chance of catching it."
"African painted dogs—who hunt in packs—have the highest kill rate of any mammal, successfully catching 51% of their prey."
"When a dragonfly locks onto a target, it has a 99.9% success rate!"
~ PurpleInevitable2103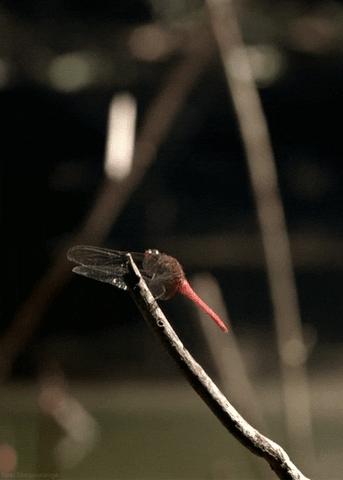 Giphy
On A Swivel
"Owls have really long necks, but it's hard to notice that because their feathers are so fluffy."
~ ergonaut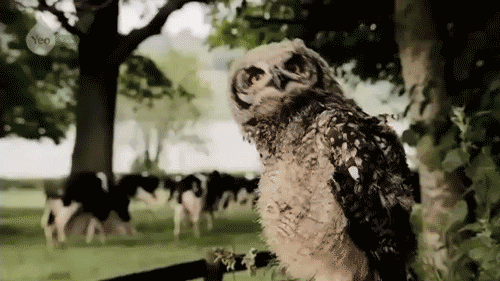 Giphy
What About Cousin It?
"Sea otters are the most densely furred animal with 600,000 to 1,000,000 hair follicles per square inch."
"Dogs have about 15,000 per square inch, humans on average are between 800 to 1,290 hairs per square inch."
~ atom1129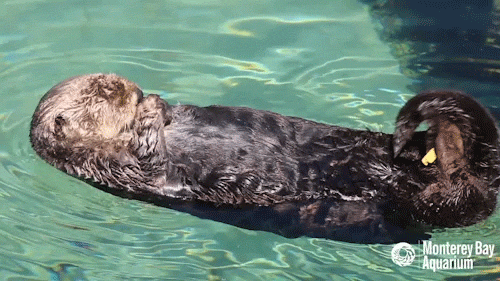 Giphy
Or Two Sets Of Twins
"Armadillos always have offspring as quadruplets."
~ Uncle_Bill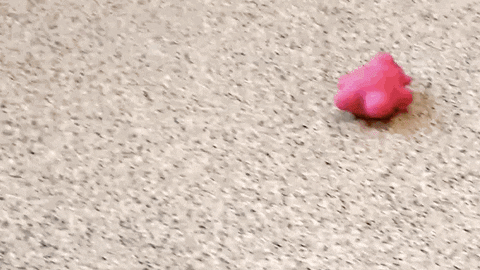 Giphy
Sucker Punchers
"Octopus punch other fish for no reason—so, for fun."
~ Samanthalynn8915
"There's a direct correlation between species' intelligence and dickish behavior."
~ TheDesktopNinja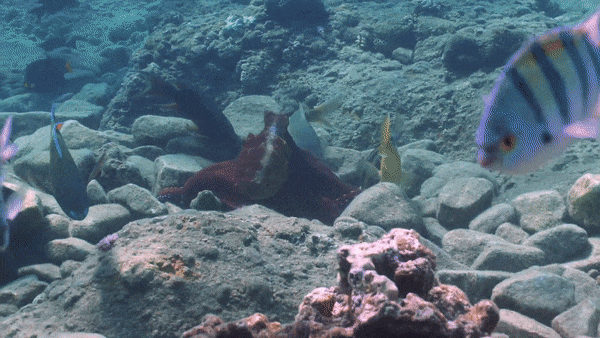 Giphy
Looks Are Deceiving
"Polar bear fur isn't white—it's translucent (for most frequencies of light). And they have black skin underneath."
"So polar bear fur lets all the light through to their black skin to warm them—except for a few visible frequencies to keep them camouflaged as white."
~ seedanrun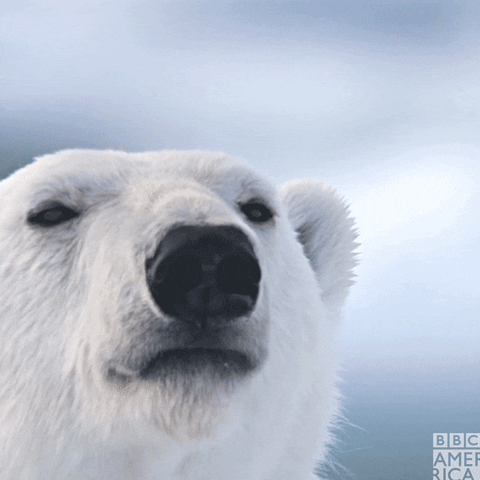 Giphy
Who's Going To Attack One‽‽
"Honey badgers can turn their a**holes inside out and use the smell to deter attackers."
"Not sure what exactly has the guts to attack a honey badger, but if they have the courage to do so, the badger sure as hell isn't gonna make it easy."
~ nonexistantauthor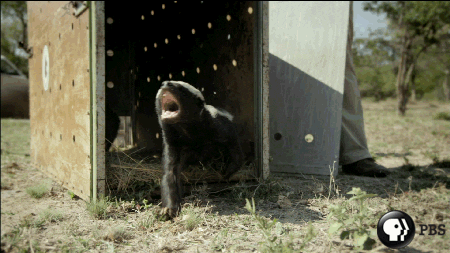 Giphy
Big Momma
"The Blanket Octopus exhibits the highest degree of sexual dimorphism known."
"Females: About 6 feet across."
"Males: About one inch."
~ Fabulous-Pause4154
High Times
"Dolphins will intentionally use puffer fish to get high."
~ altkaldra
"They upset blowfish so they inflate, and therefore emit poison. It gets the dolphins high. Then they pass it around, literally."
~ smack4u
"Not just the dolphins. I recently saw a video about 10 animals that like to get high. Very interesting."
~ s137leo__
"Lemurs do that with giant centipedes/millipedes too."
~ chubbyknuckles420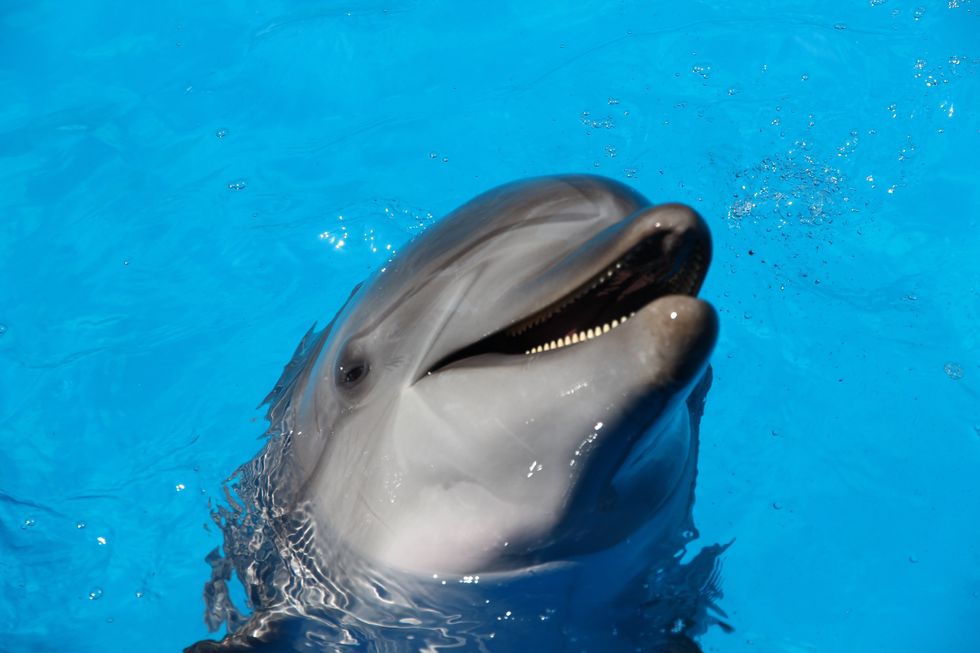 Fabrizio Frigeni on Unsplash
Better Than Bike Helmets
"Woodpeckers' tongues wrap around their brains to cushion them from the vibrations of slamming their face into trees all day."
~ we_made_yewww
"Their tongues also have barbs to grab bugs out of the holes."
"Their brains have additional cushioning because, you know, they spend their days smashing their face as hard as possible into trees."
~ RhynoD
Detachable Organs
"Argonauts [paper nautili] are small octopuses that are too lazy to have intercourse."
"They detach their penises and toss them into the open sea to mate with female argonauts."
"The detachable 'd*ck' is a tiny tentacle, complete with suckers and sperm, that develops in a cavity under the eye of a male argonaut [paper nautilus]."
"When it's time to mate, the tentacle explodes out of the cavity, instantly killing the male argonaut. The tentacle then swims towards a female argonaut to insert itself."
"Sexy, huh?"
~ Schwarzes__Loch
What's your favorite weird animal fact?
Reddit user CoreyMatthews asked: 'Pet owners of Reddit, what are some examples of your pet doing something that made your realize how intelligent they are?'
We all love our pets.
And be it a dog, cat, parrot, or turtle, we all like to think our pet is cuter and smarter than everyone else's.
Most of the time, that is purely owing to our unending love for them.
But every now and again, we might witness our pet do something truly extraordinary, leading us to believe that our pet truly is the smartest animal on earth.
Redditor CoreyMatthews was curious to hear about the times people were truly blown away by the intelligence of their pets, leading them to ask:
"Pet owners of Reddit, what are some examples of your pet doing something that made your realize how intelligent they are?"
Talk About Coordination!

"I watched both my cats sit in the hallway and roll a ball back and forth between them gently and on purpose."
"They both know how to open doors."- TurbulentStep4399
The Real Truth About Cats And Dogs
"I had a cat that learned to turn on my radio so I would think the alarm was going off and get up to feed him."
"He and my dog would also team up on me in various ways."
"The most memorable was when I had gotten a little water pistol to squirt the cat when he got on the kitchen counter."
"I always kept the water pistol in the very back corner of the kitchen counter."
"I got home one day, and the water pistol was chewed to pieces on the floor."
"It was too far back on the counter for the dog to have reached it by herself (and it's not the sort of thing she would normally have liked to chew on), so the only explanation is that the cat climbed onto the counter, pushed the water pistol across the counter until it fell on the floor, and then convinced the dog to chew it up."- TheBat3
More Than Most People Can Say About Their Children!
"My 6 month old kitten will alternate bringing his mylar ball to me or my husband to throw--taking turns."
"He plays fetch better than my dog did."
"He puts his toys away at bedtime."
"I have a small basket that we keep his toys in."
"At bedtime, I'll tell him, 'Let's pick up your toys' and he will get any toys that hasn't been eaten by the couch and drop them in his basket."
"No hard balls/toys as he can't pick those up with his mouth."
"I pick up those."- Danivelle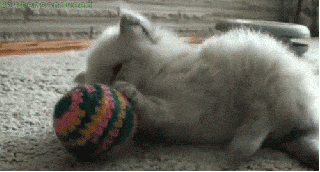 cat playing GIF
Giphy
The Female Of The Species...
"I had two Shelties and one large dog bed."
"The female Sheltie did not want to share the bed with her brother, so whenever he was lying on it she would go to the door and start barking like crazy at … nothing."
"He would leap up barking and race to the door to guard the house alongside her and as soon as he got out of the dog bed, she would run back and curl up in the middle of it."
"He never caught on."- NoNefariousness104
Always On The Lookout
"My dog greeted me at the garage door when I got home."
"He then had me follow him to my daughters room, then my sons room, then the front door."
"My mother in law had picked up the kids."
"He was telling me that 'this one and this one are gone and went that way'."
"Let's go get them!'"- YourFriendInSpokane
Asking Permission Never Goes Unnoticed
"I had a blue heeled mix that was crazy smart."
"Two of many examples:"
"He was occasionally allowed to eat table scraps off of a plate but was never allowed to beg."
"He had to wait until the plate was put on the floor."
"One day I was caught up working on my laptop and had put the scraps from my dinner on the couch on a plate next to me."
"An hour or so went by and I saw him pick up the plate off the couch and put it on the floor so he was allowed to eat it."
"He slept in my room and was getting up in years."
"One night after I was settled in bed he let me know he needed to go outside, thinking an older bladder, I got up to take him out."
"Instead he went to the kitchen and turned to look at me."
"Curious I followed him."
"Same thing , he went to the family room and waited for me."
"When I turned on the light, he went to an end table near the TV where one of my teenagers had left an uneaten piece of fried chicken."
"He stood and stared and it and then turned to me and I swear he asked if he could have it."
"I laughed and took the meat off the bones and put it in the floor for him, after which we both went back to bed."
"How he knew that chicken had been left there is beyond me!"
"I could share dozens of stories like this."
"He was as smart as most humans I know."
"I will miss him forever."- JCKligmann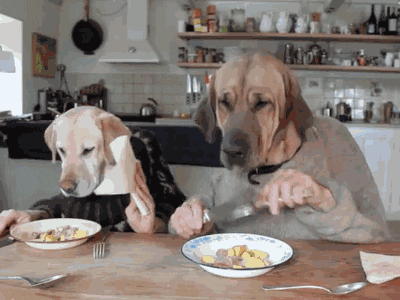 dog human eating GIF
Giphy
Peeing With Purpose

"My mom's cat had a urinary infection."
"So he peed a tiny bit in the bathroom sink and waited by it for my mom to see it."- HyliaSerket
Everyone Wants A Little Attention Every Now And Then...
"A small thing, but my cat will paw at my hand when he wants to be petted."
"The first couple times it happened, I didn't think anything of it, until I realized one day that he basically had me trained/conditioned to pet him whenever he nudged or pawed at my hand."- Square-Raspberry560
And You Thought All They Could Do Was Change Colors
"My chameleon will look me square with both eyes and make a chomping movement with his mouth when he's hungry."
"He'll also pat at the glass if he wants to come out."
"He'll hold a grudge, calculate ways to go or get what he wants."
"One of my Boas will only look at me when hungry."
"She had a go at caudal luring whilst doing it the other day."
"Like 'look, dude, I know you bring the food'."
"I'm hungry, look I'm even trying to lure you to give me some food'."
"It worked."- Ugglug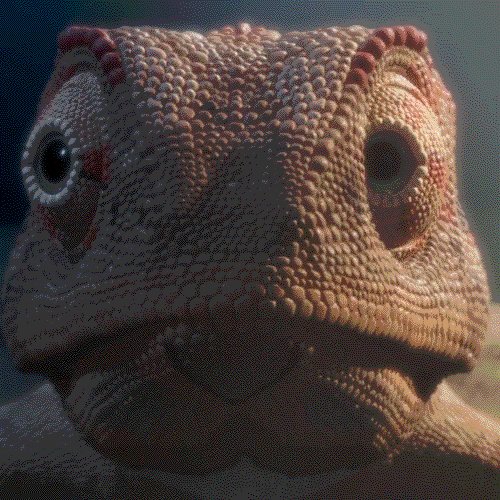 Giphy
A Kind Gesture Is Never Forgotten
"My brother's cat, Coconut."
"We live 2,600 miles apart."
"The first time I met her, I gave her a little pink fuzzy kitty toy."
"2-3 years later was the next time I was able to visit her again for the 2nd time ever."
"She immediately disappeared & came back with this filthy, dusty, brown toy that had obviously been hidden away somewhere."
"We dusted it off & it was the toy I had gifted her years before."
"She remembered me."
"My brother said he had never seen the toy again until that day."
"She's also very precious with her toys & will leave them outside his bedroom door as bribes."- emilyyancey
Innate Obedience
"When she was a baby I said, 'Go get your toy!' in the same pitch I always do."
"Never trained her with that phrase."
"She went a grabbed her toy and came back."
"I tested her again the next day and the next day."
"She went to her toy pile and brought back a toy each time."
"She picked up the phrase by herself."
"She's also the first dog I've had that looks at planes in the sky when they fly overhead and recognizes dogs on TV even on mute."- Spare-Bread8416
Get The Tissue Ready...
"I have two cats and a dog."
"A little backstory about my dog:"
" I don't know anything about dog training."
"I wasn't even thinking about adopting a dog but it seems like it was one of those things that 'meant to be'."
"My sister found him on the street at a winter night."
"We thought he was lost and there is an owner looking for him."
"Because where I live we have so many strays and you wouldn't see many 'specific breeds', they are just strays and specific breeds have an owner 99% of the time."
"So we took him home and start to search for the owner but it was obvious that poor dog went through some sh*t."
"And we learned about his story from an animal society; that he had a few owners but all of them left him to the streets because he was barking a lot (we haven't heard him barking even once during that time), he was peeing everywhere (he did it once and that was probably because he was nervous of being in a new environment and that was it), he wasn't listening at all (we had 3 cats at that time and I said no one time when he tried to run at them and that was it, never did it again)."
"And we learned that he has been in the shelter twice with big wounds."
"And I said I'm not going to let him go through more, he stays with us."
"He learned how to let me know he needs to go out all by himself."
"He learned to pee on the pads all by himself on the days that I can't take him for a walk."
"He learned to give me my slippers when I come home all by himself because I wear slippers when I get home."
" He learned how to clean his face by watching cats doing it."
" I still don't know how to train a dog other than a few basic stuff."
"He just learns."
"That's been a really long comment."
"So I'm going to leave that how I know my cats are clever for another time."
"Thank you for reading my sweet dogs story."
"I'm glad to have him and I don't know who was lucky about all those; me or him."- LittleBitOff2Day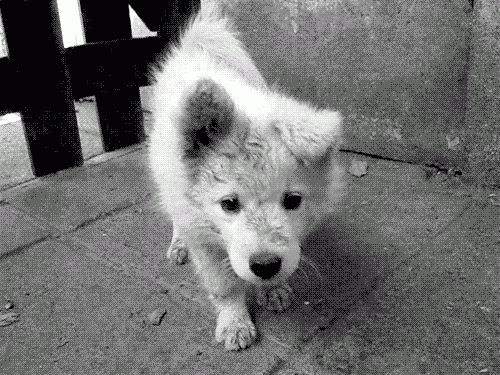 dog pies GIF
Giphy
Never underestimate your pets.
As sometimes you have no idea of the things they might see or notice.
Making it all the more important to give them the love and attention they deserve.
Sometimes you just get a vibe or a tingle down your neck that you're in the wrong place at the wrong time.
It can be wise to trust this gut instinct, as we learned from many in the Reddit community.
Often those goosebumps or the voice in their head actually saved them from serious harm.
It all started when Redditor throwaway_district9 asked:

"what has been your most bone-chilling, hair-raising, "Let's get the hell out of here" experience?"
A Frightening Weekend
"I don't tell this story often but this seems like a good place. Back in college I used to drive up the Oregon coast on weekends, then just crash in my car when I got tired. I woke from a nap in the driver's seat and something just didn't feel quite right. It was just dusk and the light was fading pretty fast."
"I yawned and stretched and as I did so I turned my head to the side and just caught a face ducking down below my rear passenger window. I went to hit the lock button just to make sure and in my panic I accidentally unlocked the doors briefly and then locked them again."
"I stared at the window for a few minutes, knowing that someone was crouching just out of sight. Eventually, I started the car and thought I heard a scuffing sound. Whoever it was didn't reappear, but that was enough for me. As I noped out of there and pulled out back onto Highway 101, I glanced back and a bald figure in a red t-shirt with something wrapped around his face booked it into the woods on the side of the road."
"That was the end of that weekend trip. I drove the two hours back to my dorm room, white-knuckled hands locked on the steering wheel. I had to pull over a few miles down the road though to deal with the adrenaline shakes."
– jasonhackwith
What Could It Be?
"Me and a couple of my friends were walking around at night when we were around 11 or 12 and I specifically remember all of us feeling like something was off and we started joking about someone or something getting us and saying to each other we're not afraid of anything. Then we heard a raspy growl that we all agreed had to be a mountain lion."
"All of us were in a dead sprint to my house, scared sh*tless as soon as we heard it. I didn't live in a place where they usually are so people mostly didn't believe us, but shortly afterwards and after some more sightings, a mountain lion was caught just 10-15 miles from my home. In hindsight it definitely wasn't very close to us and we didn't actually see it, but we definitely exaggerated and acted like it was right next to us."
– bringeroflightning
​Not So Abandoned
"A friend and I were exploring an abandoned factory in North Philadelphia about 8 years ago, and when we got to about the third floor...I discovered a booby trap in the stairwell."
"Basically it was a trip wire that swung an axe down from the ceiling."
"Right as that fully set in, we heard someone from up above shout "YO!""
"Time to go."
"I've never covered that much ground so fast. I think we were two or three blocks away before we realized we were riding each other's bikes."
– PlayerH8rsBallz
Furniture Troubles
"When I was 16 I had a pickup truck and my parents asked me to pick up some new furniture on the way home. As I'm driving home it starts pissing rain and I was worried the furniture would get destroyed, so I pulled over on the side of the road under an overpass to wait it out."
"As I'm waiting, another car pulls up behind me. An overweight bald man steps out and begins walking towards my car. I tell him I'm waiting for the rain to stop so I don't ruin the furniture for my parents."
"He was acting very odd and telling me he would help me out as he was fingering his belly button. I was creeped the f*ck out."
"He says one minute he has to grab something to help and leans into his car window. All of my alarm bells are going off so I figured f*ck it and just sped off furniture be damned."
"So glad I did, who knows what would have happened"
– DrPeterVankman
Volunteer To Prey
"My wife and I were on a search mission for some missing fern pickers. We were volunteers with the local search and rescue (SAR) team. We decided to stay in the search area that night and had built a pretty nice fire. We were sitting there and it was about 0200, hoping this dude would wander into camp."
"I had heard animals around us throughout the night. No surprise, we're in the middle of the woods, I'm used to animals stalking around outside my camp."
"I knew there were two animals, one one each side of us. It was at about that point when we heard a bird chirp. It came from about the place I figured one of the animals were. Then another, from the opposite side."
"I immediately realized we were being watched and stalked by at least two cougars. We very quickly climbed into the back of my truck. It's got a camper shell and is outfitted for truck camping."
– SGTRhoads16
Drive Off
"Driving Uber one night a couple years back. I picked up four guys from a club, listening to them talk I realized that two guys (one of them ordered the ride) had met the other two at the club and were on the way to get drugs from one of their cousins."
"There was an odd vibe, some of the conversation didn't seem the most linear, and I was hyper-aware that these drunk dumba**es were heading with two strangers to a drug deal. And I was the one driving them."
"I did not want drugs in my car, and I was very aware that we might be on the way to an ambush. If we'd been heading anywhere remote or sketchy I had to figure out how to end the ride."
"The two wannabe dealers kept trying to get in touch with their cousin via cellphone, went to an apartment just off a main street, and after both had gone into the building I just said "should be leave?" to the guys and we did. I still don't know if it was just a ploy for a free ride, guys too drunk or dumb to pull off a basic drug deal, or something nefarious that didn't finish."
– verminiusrex
Trust Your Gut
"I was in an upstairs lab in med school, just a friend & I practicing surgical skills. There was a main enclosed staircase down to the lobby/classrooms & a weird outdoor stairwell that nobody ever used except in fire drills. It wasn't a fire escape, but the old main entrance to the lab classroom. When I put my hand on the door handle to the main stairs, I was FILLED with a weird sense of "Get out! Not that way!" Just absolute fear, I felt trapped & anxious. For the first time in 3 years, I said "Let's take the outdoor stairs..." My friend had literally no idea there even WAS another exit."
"The next day we found out that at the exact time we were taking the outside stairs, one of our classmates was pulling a gun on the admin & students in the lobby at the base of the main stairs. He'd been kicked out of the program for his grades & snapped."

"My friend still talks about it & tells people to always trust my instincts. I actually asked her to stop telling people, because I felt so weird about it. I'm sure I just heard something in the distance that gave me that feeling, but Gavin de Becker would be proud!"
– ittybittylurker
Lightning Strike
"One time I was out in Colorado with some buddies hiking near the top of a mountain. Some bad weather started to roll in but the top was only 15 mins away so I went ahead while they went back down. As I was getting to the top I felt static in the air and the hair in my head started to stand up. I immediately started to panic cause I thought I was about to get struck by lightning so naturally I ran down without ever getting to the top. I'm not sure if I was gunna get struck but I sure as hell wasn't sticking around to find out."
– shlable710
Bone Trail
"Hiking in the Rocky Mountains, on a trail I knew pretty well. I was leading a group of kids, maybe twenty or so middle school aged children from the camp where I worked."
"I turned a corner and saw a jaw bone of a deer. Pretty cool, showed it to the kids. Didn't have any flesh on it, so I assumed it was pretty old."
"A hundred feet further down the trail I find another bone. Femur maybe (I specialized in insect populations, not deer anatomy.) This one looked a little fresher. Another ways down, another bone."
"I'm getting a little nervous at this point, so I explain that we should probably turn around and head back. My students all groan that they want to see more dead stuff, but I shepherd them down the train and back to camp."
"Two days later we got a call at the camp that someone had been attacked in the area by a mountain lion. Apparently a mountain lion had set itself up in the caves on the cliffside and it had gotten pissed when someone got too close."

"I'm glad we left the area, even if my students would have loved to see more dead stuff."
– SalemScout
Yeah, I would've left too!
Do you have any similar experiences? Let us know in the comments below.
Dog and cat owners are constantly amused by their quirky four-legged besties.
And while we are as captivated as dogs chasing their tails and cats determinedly chasing after that evasive laser point, pet owners can witness quite a show when an uninvited animal enters the domestic environment.
So what happens in those unusual circumstances?
Lucky for us, we don't have to wonder, thanks to a subReddit that addressed the very subject confirming we are merely spectators really living in the animal kingdom.

Plenty of interesting anecdotes filled the thread when Redditor 99_Restaurant asked:

"People whose homes have dog/cat doors, have wild animals ever entered your pet doors and what happened when that occurred?"
Things went bananas with these intruders.
Monkey Pause
"Not quite a pet door situation but we lived close to the national park in Nairobi. On several occasions monkeys would come into the house through the windows."
"They'd raid the pantry and make a mess of it. Once my husband was home alone. He heard a noise downstairs and as he went to investigate met a monkey coming back upstairs. They both froze, then he backed up back into the bedroom and the monkey made its way back out through our child's bedroom window."
"It was quite a hoot."
– Amantes09

Knock, Knock–Who's There?
"Also not OP but some years ago I stayed in a wildlife area in Ghana. The lodge warned us not to open the door without checking the peephole first because the baboons had learned to knock on doors and if you opened they would rush inside and tear apart the room looking for food! They really did knock too! If not for the warning I might have opened the door. Pretty freaky."
– ExcellentBurps
You'd think woodland creatures were cute.

What The Cat Missed
"I lived in an apartment that backed up to an open field for a while and had a real raccoon issue. Once they figured out that the cat door was occasionally open after I left it open one night when was out late, they would show up in a gang of 5-7 every night and bang in the slider and try it get in."
"The apartment was a studio with a slightly lofted bedroom and one evening was sitting on the couch working and saw what thought was my cat wander down into the living room and hop up on to the couch next to me. I reached out to give her a scratch and noticed in my periphery that her body language was off. That was when I turned to look at her and realized it was a raccoon. I screamed and lept off the couch. The raccoon made a quick exit back out the cat door. My cat slept through the whole exchange."
– BraveLittleEcho

A Staring Contest
"A squirrel came in through my parents cat flap (they don't have a cat but didn't replace the door when they bought the house). I remember walking into the kitchen and having a staring match with this squirrel until he decided he'd had enough and left the way he'd come in. Not very exciting but still."
– yellowteapots

No Exit Strategy
"Squirrels can be pure madness sometimes, so it might very well have been."
"We had a squirrel get in through a hole in the screen door once. She couldn't figure out how to get back out so she ping ponged around the room for a bit, knocking over a bunch of stuff."
– PlasticElfEars

The Cat's Guests
"Kind of similar, I guess…"
"I once walked into the kitchen and noticed that our horse had gotten inside. He had opened a cupboard in the mud room and was happily munching away on some chaff we had stored there. The pull down handle to the back door was covered in horse slobber, as was the cubboard door handle. Cheeky bugger."
"Also, one of our cats has brought in the odd snake. They are very much alive when she deposits them inside the house. Luckily, she usually chooses to leave them in the bath for some reason."
– hummingbirdpie

Chilly Reception
"I live in the countryside in the UK, and I've got a load of marshes behind my house, so we get all sorts, bugs, birds, small mammals (foxes, hedgehogs, etc) and amphibians. One day, my cat was meowing at me, and she led me behind the sofa, and she had brought in a whole adult rabbit that was frozen solid. I was shocked because she had to have brought it over several walls 7 feet high, and through the cat flap, and the rabbit was more than half the size of her. The most concerning thing, however, is that I thought it was a duck until my sister came down and saw it and pointed out it was a rabbit. It was because it was so frozen solid and the ears were covered in ice and stuck together, so it looked like a ducks beak. Yeah idk how I thought it was a duck at first."
– CrazyCalamari86

Indoor Outhouse
"A fox pissed on my couch."
– mekese2000

Winged creatures need shelter too. They just don't understand boundaries unless they're the ones that are spooked.

Permanent Landing
"Came down one morning to find a peacock in the utility room that had got in to eat all the cat food. It stayed on our property for about three years and we called it Wazzock."
– TouchMySwollenFace
Special Delivery

"One morning, there was a noise at my door. I opened it and there was a peacock standing on my stoop like the UPS guy. He squawked and flew into a tree."
"At God is my witness, I thought peacocks couldn't fly."
– substantial-freud
"Greedy Bastard"
"Similar. After our cat brought in live mice, small birds, a giant moth and a couple of slow worms, we nixed the cat flap. We do keep the patio door open during summer."
"We have a seagull (European herring gull) that has been cruising in our negbourhood for about ten years now. He knows where the cat food is, so each summer he just wanders in and has a nice serving. Greedy b@stard."
"There was also the one late summer evening when the door was open, and I suddenly heard crunching sounds. I walked over to investigate, and a badger was just sitting there, munching on some bug or other about ten feet from the open door."
– Sticky16
These wild anecdotes sure will make you reconsider getting a cat flap.
From an animal's perspective, the tiny-sized openings of a human home are basically house-warming invitations.
Have you experienced any wild intrusions?
And are you one to welcome such visitors, or are you prone to standing on top of your kitchen chair for safety?

In the jungle, the lion sleeps tonight.
And apparently, he ain't all that bad.
Well, if you listen to that song and ignore Scar in 'The Lion King,' then I guess they're well-meaning beasts.
But a lot of nature does get a bad reputation.
Most animals only attack in fear.
And Lord knows we humans give them reasons to fear.
Redditor Puzzleheaded_1377 wanted to discuss the creatures we need to be more accepting about, so they asked:
"What's an animal that is not as dangerous as people think?"
Dog breeds are important to discuss with this issue.
Save the pit bulls.
Be Firm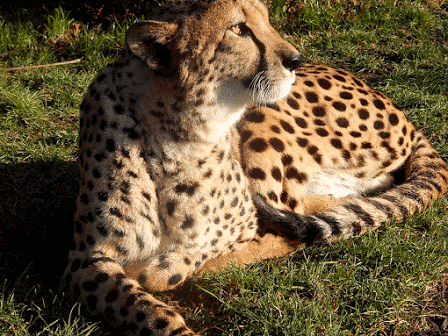 Giphy
"Cheetahs. Don't run. They are skittish. They don't expect the prey not to run. No documented case of a cheetah attacking a human in the wild ever. Just stand your ground and look big. The only big cat that will work with."
TheClayroo
Too Close
"I'm from Zimbabwe and 98% of the time the people that are killed by wild animals are almost always the tourists or people from rich countries, locals are mostly killed by hippos while crossing rivers random animal attacks are rare but the tourists almost always walk into the danger to take pictures."
"Or they think the animal is cute and doesn't look dangerous, opening car windows to feed animals etc."
"I think they should publicize the statistics of how many are getting killed but they won't do it to boost tourism; If I had a choice whether to run through a herd of buffalo vs a pride of lions, I would choose to run through the lions."
trixqo
Just Scary to Look At...
"Y'all ever seen a potter wasp? It's a hornish bugger with a needle-thin abdomen, flies around looking like it packs a nastier sting than five yellowjackets combined. Turns out, more docile and less painful than a yellowjacket. It just has a frightening appearance."
a7o3
"Check out the ichneumon wasp. Looks like the cursed child not of the forbidden love affair between a wasp and a scorpion. Actually doesn't sting. Their super long 'stinger' is actually an ovipositor that it uses to lay eggs underneath tree bark. https://en.m.wikipedia.org/wiki/Megarhyssa_macrurus"
zorggalacticus
They are herbivores...
"Gorillas. Many people seem to think that they are aggressive animals who if you were to find yourself standing in front of, you are about to get torn apart or bludgeoned to death. They are herbivores. They have been studied extensively to be inherently peaceful animals that avoid violence unless of course all other options are exhausted."
"People literally go on walking tours up in to mountains in the heart of gorilla territories and sit around families of them with the silverback present. There is an art to approaching the silver back initially which the local guides are well aware of, in order to clarify that there is no threat to his family."
"Once that has been established, people can sometimes get lucky enough to even play with the gorilla babies, all in the presence of the parents. How many large mammals can you think of with that level of tolerance?"
"It's chimpanzees that absolutely terrify me. Arguably the absolute last animal alongside hyenas and African painted dogs that I would want to be stuck anywhere with."
Hefty-Quantity9073
One bad egg...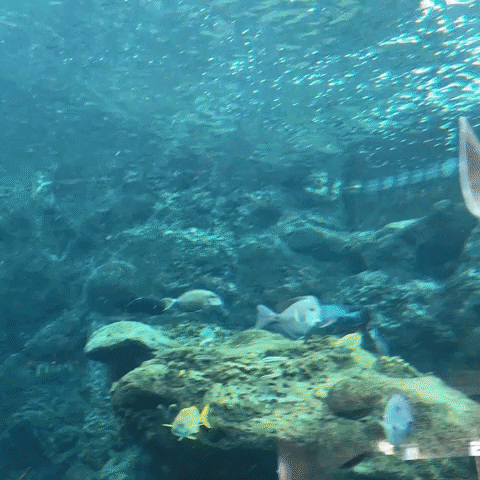 Giphy
"Stingrays. They usually swim away from you. That thing that killed Steve Irwin was huge and was probably having a bad day and attacked."
Neltrix
If it killed Steve, it's a no for me.
A Sting
"Tarantulas. They are depicted as deadly in so many movies, but like bees and wasp, their bite while painful isn't generally harmful to humans unless you're allergic."
TreyRyan3
Unappreciated
"Bats, harmless critters. Only maybe possibly starting Coronavirus but we ignore that. They maintain eco systems and play important roles in our diets. They are soooooooooooooo unappreciated."
Terrosis
"Bats do carry rabies though. Knew a guy who woke up in his summer cottage with a bat hanging directly above his face, had to get the full 9 yard rabies treatment. Very unpleasant."
"That being said I love bats, and as you mentioned they play a huge role in the ecosystem. Just keep them away from your face. :) "
NAlaxbro
Geography Issues
"Fishers. If you live in the right part of the country, you'll hear people blame all kinds of things on fishers, massacred chickens and missing cats and so on. Even if they've never seen a fisher in their lives. If not fishers, then owls."
"It's probably usually raccoons. Raccoons are active at night, and male raccoons will absolutely go after a housecat -- and they can chase it up a tree, etc. Male raccoons are much bigger than most people think (they get up to 60 lb in the wild) and much more aggressive."
"Fishers are mustelids (weasels, basically) and cat-sized, and they do occasionally kill prey larger than themselves, even including bobcats. But not often, mostly because they don't need to. And they're not super-common in the contiguous U.S. And there are owls big enough to take housecats, but, again not that common. Whereas raccoons... yeah. Everywhere."
MostBotsAreBad
Woof...
"Wolves..."
"Leave them alone and they'll leave you alone. Hell, the chances of actually seeing a wolf in the wild randomly are slim to none."
"You are not prey shaped, so they won't treat you like prey. You're more of a curiosity or, at worst, an annoyance that is to be avoided."
Sharp_Emergency_4932
Keep Them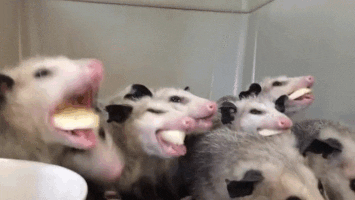 Chewing Chew GIF
Giphy
"Opossums. They're super-timid, and very RARELY carry rabies. You want them in your yard."
stillcore
I don't care what you say... Opossums are a NO!
Do you have anything we should add to the list? Let us know in the comments below.