"Reddit user Throwyz asked: 'People who never went to their class reunions, why?'"
In movies and television, school reunions look like tons of fun.
Everybody attends and hilarity ensues.
But in real life, there is a lot of mystery surrounding these events.
Who plans them?
Who pays for them?
Why would anyone really go?
After decades start to pass, these people are really just strangers.
And it's also proof of aging.
Who needs other old people wandering around reminding you you're old?
Redditor Throwyz wanted to know why people chose to skip school reunions, so they asked:
"People who never went to their class reunions, why?"
My high school reunion was ok.
The sexy guys were still handsome.
That was all I cared about.
Who Cares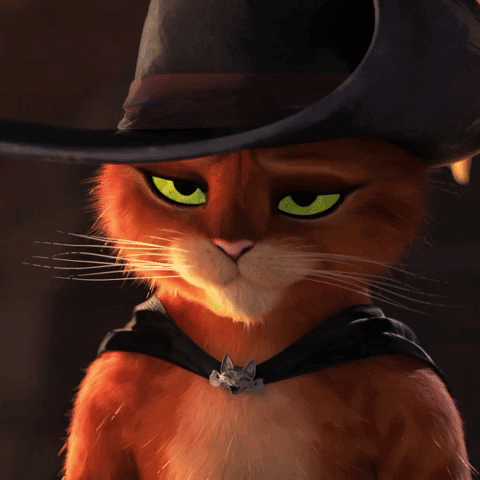 I Dont Care Shrug GIF by Puss In Boots
Giphy
"I don't care about the people I went to school with."
SnooLemons5609
"Same. Who cares. I stayed in touch with those I cared about. The end."
TinyNightLight
A Selective Process
"I keep in touch with the people from high school I want to keep in touch with. No need to go to a mediocre event and be judged by the others."
Leeser
"Living in the age of Facebook everyone I care about from high school knows what's going on in their lives already. Anyone I actually want to interact with I already do."
mousicle
The In-Crowd
"Didn't want to be there as a kid, so had no desire to return."
MahStonks
"This is the answer. I've skipped all of my class reunions and never regretted it."
"But one of my friends decided to go to a class reunion a few years back. He said it was amazing (or scary if you will) how quickly old group dynamics re-emerged, even 30-plus years later."
"The guys and gals who made up the 'in-crowd' back around 1988/89 had mainly peaked at 16. Everyone acted much more mature, obviously, but he said the whole affair got really cliquey really quick. Like I said, I never regretted not going."
Fresh-Hedgehog1895
Not Welcome
"First of all, I wasn't invited. I'm still as invisible to them as I was back then. Second of all, f**k those clowns."
Sweet_Platypus4981
"LOL, me too. I wasn't invited to the five-year reunion, and I still lived in the same town! I randomly worked with an old classmate, and she told me that the official list had me under 'could not find.' It was just so hilariously petty. I considered writing a note to suggest that they simply consult the local directory for my name but decided I didn't care enough."
ChangeTheFocus
Peaks and Lows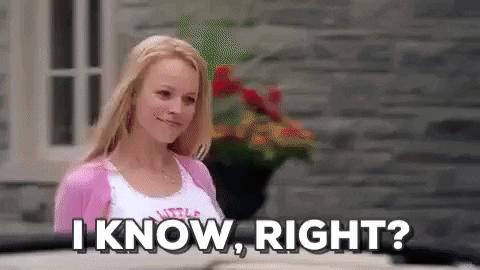 I Know Right Mean Girls GIF by filmeditor
Giphy
"I feel like reunions are for all the popular kids who peaked in high school who want to return to either gloat about how successful they are or to relive the 'good old days' if they weren't."
ScoutJulep
The popular kids always have to show up and show out.
Even when their lives fall apart.
Irrelevant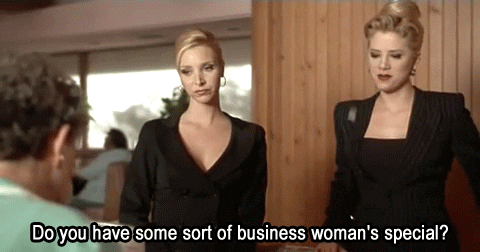 Romy And Micheles High School Reunion Interview GIF
Giphy
"Are class reunions a thing in the time of social media? We can find out everything we want from everyone we ever met should we choose to do so."
Lumpy-pad
Forget Them
"I stay in touch with my best buddies from high school and university, don't care enough about anyone else to make the effort of traveling for a reunion."
Bu**holeQuiver
"This indeed. Half of this thread is people going 'f**k those guys.' I literally don't care. Hope they're doing well in a general sense but if I wanted a follow-up, I would've gone after it sooner. I can't be ar*ed."
Hotemetoot
"Exactly the same reason for me. If I was still local, I probably would have gone, but it was not worth traveling almost 1000 miles round trip."
SharksFan1
Nightmares
"I was bullied, had my property vandalized repeatedly and permanently (my car was keyed to sh*t more than once), got in fights, had inappropriate comments made by teachers. Why the actual f**k would I travel out of state and pay hundreds of dollars for a ticket to be surrounded by those memories?"
Chaotic-NTRL
Didn't Know Most Of Them Then
"I graduated with 450 people and I didn't even know most of them then. I personally think class reunions are for people who want to brag about how much money they have or how great their kids are. Show off the new plastic surgery. Why the f**k would I go to something like that? Later losers!"
lunalovegood17
Never Look Back
"I hated HS, couldn't wait to get out, hated where I grew up, felt like a caged animal, and my life only got better after leaving there. Didn't look back and didn't want to look back. Now 55 and retired with lots of good years in front of me."
Important_Outcome_67
"This is relatable. Plus, I already know how all of those people from high school are doing-- they're all wasting away their lives in a shitty small town, still living out the same drama from 12 years ago. And I'd rather not hear all about their latest MLM bullsh**t. Enjoy your retirement!!"
Think_Doughnut628
The Quest
"Millennial here graduated from HS in the mid-to-late 00s."
"I'm still close with a core group of friends from HS. Those I'm not friends with, but still cordial acquaintances with, I keep up with through Facebook, which I'm slowly trying to remove from my life aside from my Quest 2 and looking at cat pics and vids on Instagram."
"I wasn't very popular in high school. I have some great friends from then, but I was also relentlessly bullied. Seeing as I can keep up with the positive parts of my life from then via just talking to my friends, why go back to the people who bullied me? I don't think about them anymore, I'd rather live my life without communicating with them."
tacobelmont
Decades Past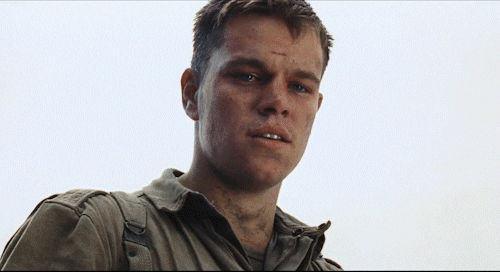 Aging Matt Damon GIF
Giphy
"I haven't spoken to a single person from my high school class in over 20 years. I never really liked many of them back then so I'm damn sure not wasting time going to a reunion. Also I never even got an invite."
Technick83
As time passes, you care less.
Wish others well, but you don't have to know them forever.
"Reddit user em0gril asked: 'What is the most hurtful thing someone said to you?'"
Words matter.
That is a life truth ignored far too often.
I know emotions can run high.
But we really need to acknowledge how we use language toward one another.
It can have a life long-lasting effect.
Think before you speak. That is one of life's greatest mantras.
Redditor em0gril wanted to hear about the worst things people have ever said to be mean. So they asked:
"What is the most hurtful thing someone said to you?"
Thanks Mom...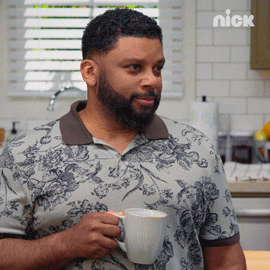 Tyler Perry GIF by Nickelodeon
Giphy
"'I don't know what is so special about you.' -My mother after seeing my kids get excited that I was home from work."
Legitimate_Story_333
Gloomy
"My mom, who was always emotionally abusive, get especially bad when I started dating my now husband. This included her telling me she hates me. After months of being her emotional punching bag, my depression was also not doing awesome."
"She got on meds, never apologized, never acknowledged what she said and did. I'd recently lost my job and she said my depression was bringing her down and I should move out. Haven't spoken to her in years and don't miss her."
UnihornWhale
No Comps?
"I worked really hard in high school in theatre (still very happy in it over 20 years later). I was accepted to every school I applied and through a donation my high awarded me a scholarship."
"In the glow of pride of this unexpected gift, my mother said in front of everyone 'I can't believe they wasted their money on you.'"
"Guess who DOESN'T get comps to my shows."
azorianmilk
Arrangements
"My daughter died at birth and I almost did too. My father told me that my stepmother was 'Really taking it hard and feels like she doesn't have a purpose anymore/nothing to live for' because we had planned for her to babysit. She also asked me when I was hospitalized if she can have some of my daughter's ashes for herself. Keep in mind we were never close and I never even lived there."
"I was still extremely sick post-birth and never got to go to the funeral home for arrangements so my dad did. He told me a few years later when I got a potter to make her an urn 'I hope you aren't getting rid of the one I picked out because I spent a lot of money on it.' My sister also THINKS she had a miscarriage at some point very very early on when she was a teen and told me after I lost my daughter that she has been through worse."
_Jordy_C_
Ruined
"You won't ruin my new family."
"My mom to 13ish-year-old me."
"Jokes on her, she ruined it herself."
plz2meatyu
These are the reasons therapy was invented.
For Me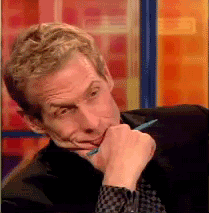 Frustrated Skip Bayless GIF
Giphy
"My mom told me when I was 5 that I was not wanted. Now it took me 15 years to actually stop trying to please and finally live for myself."
Leather-Spite-556
Look at Me
"When my father looked at me and said he was glad I knew that I wasn't his, and he didn't have to be my Dad anymore. My mom was a habitual cheater. She had an affair with my Dad's sister's husband (my non-bio Uncle on my Dad's side). If you like the stars up on paper, I was my Uncle's kid."
"When I was a little kid, he was decent to me. When my sister was born 7 years later, her s**t didn't stink, and I had better not breathe wrong. When I told him, I knew the family's little secret. He was glad to be rid of me. He died 6 years later from a heart issue. Out of curiosity, I did a DNA test, and my sister did one too. Turns out I, in fact, was my father's son and my sister, his best friend's kid."
Traditional_Crew6617
Zero Behavior
"I've commented on this before but someone once said to me/about my wife that 'It sucks her dad died [last week of a sudden massive heart attack but that doesn't give her an excuse for her behavior.]' The problem was, the statement was totally untrue. There was zero 'behavior.' The person was literally just being a cold-hearted b*tch because they took a disliking to my wife, who was only ever perfectly kind to the cold-hearted *itch."
"I excused a lot of shi**y behavior toward myself and others from that POS but this was the last straw. To not even be able to fake a decent human interaction toward someone the very week their father dies a horrific, untimely death really speaks to the kind of garbage heap of a human I was dealing with."
Straight-Two1164
Happy 50th!!
"My father told me that I would never live to the age of 50 because I was overweight. He went as far as to leave my brother and sister his estate in the will, but I was only left a small amount of money that I would only be eligible to collect after my 50th birthday. He was one of the most cruel people I have ever met in my life."
GiacintoD
24
"I was 18 when my sister (24) died suddenly of an aneurysm. For weeks after I was told SO many different iterations of 'It's all in God's plan/everything happens for a reason' that that was the start of my break from my own faith and losing my religion. I cannot imagine saying something like that to someone who just lost a sibling. I have a visceral reaction to that phrase to this day, and it was 24 years ago next month."
heyitsthatoneguy81
Wishes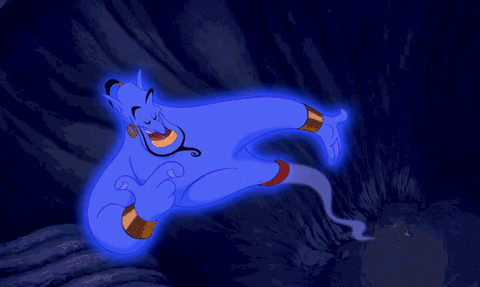 Magic Carpet Genie GIF by Disney
Giphy
"My dad once was angry at me and said that he wished I were an abortion. I knew even back then that he didn't mean it, yet sometimes decades later, it still stings."
MagnoliaTree3
The cruelty of parents is the worst.
We really need to watch how we speak.
Ending a relationship is never easy.
True, some people who have an unfortunate amount of experience doing so have developed tactics and methods to ensure a lack of anger and/or tears.
This might include breaking up in a specific restaurant, having certain music playing while doing so, or timing things out just perfectly.
Of course, those with experience might also tell you certain breakup methods that are guaranteed to end in acrimony and vitriol.
Redditor StarGazingMouse was eager to learn the worst possible ways to end a relationship, leading them to ask:
"What is the Worst way to break up with someone?"
Seeing Other People...
"He started making out with another girl while we were at a party, all sitting on the same couch."
"That deflates the romance pretty quickly."- Extension-Gap69
"Start an open relationship without telling the other party."- Kenton2k·
Running To Mom

"I once had a guy's mom break up with me for him."
"We were both in our mid 20s."
"For the smart alecks, myself and ex-bf were both in our twenties and dating."
"His mom was the one who told me he was breaking up with me."
"I wasn't dating the mom."- AutumnFalls89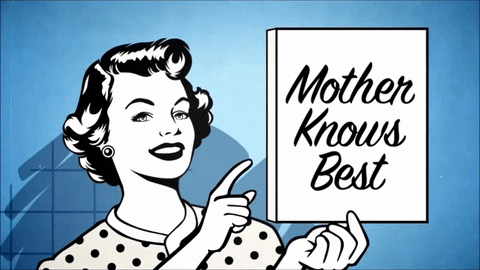 Mothers Day Mom GIF by 505 Games
Giphy
Always In Person...
"Text them and ask, 'can we talk?'"
"Type for twenty minutes."
"Finally send the message, 'I'm breaking up with you'."
''Sorry'."
"True story, found out later he probably cheated on me."- lamemayhem
"She texted me breaking up with me after going on a family trip."- Kangaroo_Exact
"Calling the day after my birthday (long distance)."
"Said she didn't love me anymore, she was sleeping with someone else, and I should get tested (last visit to her was months before)."
"I tested positive for Chlamydia."
"She said she waited to tell me because she didn't want to ruin my birthday"
". How generous of her."
'Also I didn't have any noticeable symptoms from the Chlamydia - I went about 4-ish months before I found out."- renegadepony·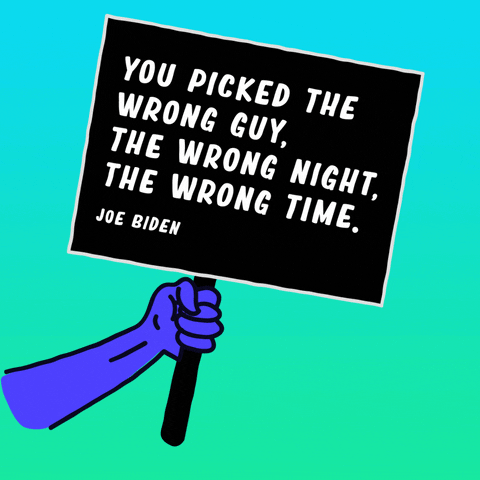 Donald Trump Vote GIF by Creative Courage
Giphy
Don't Bury The Lead

"Make them think the relationship is strong and then say some of their bad qualities and leave them."
"Then what you do is get with their ex or parent."- PhantomNuke12
If You're Going To Do It, DO IT!

"Ghost them."- Psychic_Wars_Warrior

"My ex-fiance was supposed to escort me to my friend's wedding for which I was the MOH."
"We had a wedding date set, I had a 1/2 ct round diamond and a dress chosen."
"We rented a house off-campus at college and were seniors."
"That Friday before the wedding, he suddenly came down with the flu."
"He couldn't travel."
"I believed him and he acted loving and apologetic, etc."
"I went ahead and took the 3 hour trip."
'When I got back Sunday and walked in the house, everything, including furniture, was gone."
"My clothes and books were still there but everything else was GONE."
'I guess that meant he broke the engagement!"- WeatherKat3262I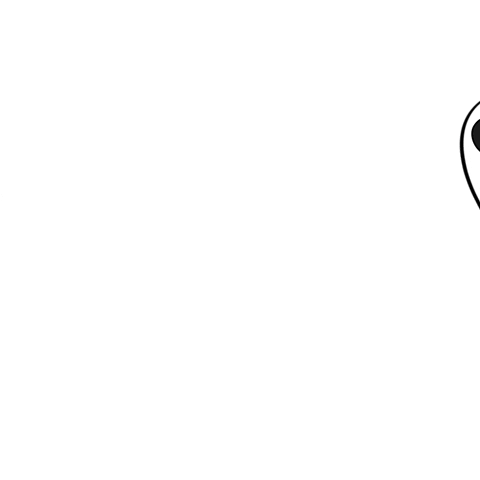 The Goose Bird GIF by Bare Tree Media
Giphy
Don't Try To Be Cute...
"'We're donion rings'."- Reddit
Now That's Cold...

"Show up to their family dinner as their relative's date."- PyukumukuGuts
Who Will You Be Trying To Impress
"I had a dream my partner broke up with me by making a PowerPoint presentation."- mcashleigh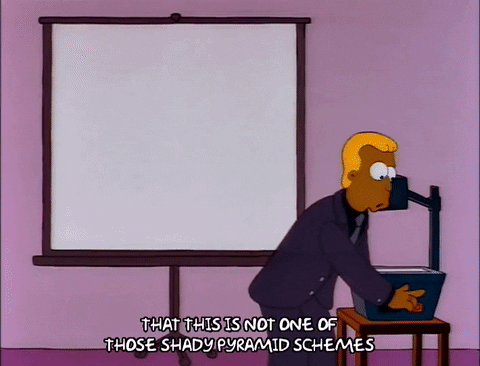 Talking Season 3 GIF by The Simpsons
Giphy
Don't Make Public What Isn't Common Knowledge

'A woman broke up with me by changing her Facebook status to single.'
"In her defense, we had a fight over the phone that morning, but I didn't think it was quite such a big deal."
'The nice thing about finding out that way was at least I didn't have to deal with the sort of person who breaks up with by changing their Facebook status anymore."- Funky-Spunkmeyer
While plenty of people are able to break up amicably, all breakups come with enough hurt, pain, and sadness as it is.
So there's no need to try and make it worse.
...A little surprising no one mentioned a Post-It.
Do you have any bad break up methods? Let us know in the comments below.
Every love story, good or bad, has a lesson embedded in it.
And just like life in general, love always comes full circle.
We all end up back at the beginning.
My first relationship left enough scars for my therapist to send her her kids to college.
There is always a takeaway.
Too often, we ignore them.
If you haven't already, go back and dig a little deeper.
Redditor Frero_s wanted to discuss all the lessons they learned from the people they dated in the beginning, so they asked:
"What did you learn from your first relationship?"
My first love taught me to watch out for love.
Next to Godliness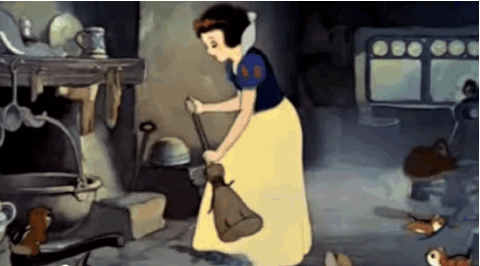 snow white cleaning GIF
Giphy
"Compatibility with household cleanliness and organization habits is far more important than you think. Relationships where one partner cares a lot more about the household than the other will result in both parties resenting each other."
EdgyGoose
Firsts
"'When someone shows you who they are, believe them, the first time.' -Maya Angelou, several years after I learned that lesson the hard way, but I could never phrase it better."
"Going hand in hand with that, you can't fix someone else, especially someone who's given up on themselves. You can only put that kind of energy and effort into yourself and expect to see returns. That one took me a couple or three ill-advised relationships, truthfully."
Some_Specialist_5052
The One
"You're going to get your heart broken sometimes. That my friends is life."
MrDadBod
"I prefer to think that most relationships will end, but that doesn't make them failures. You can learn things and grow as a person in many relationships, even ones that end poorly."
"You can make mistakes by staying in them too long, ending them too soon, treating your partner badly, or allowing yourself to be treated badly, but calling them failures is such a limited perspective. Most people that find 'the one' probably would have 'failed' in that relationship if they had no prior relationships to learn from."
whomeverwiz
Not Enough
"It's not enough to love someone; the way that love is expressed matters a lot. For a great relationship, you have to love your partner in the way they need to be loved."
NoodleWeird
"And this takes practice too! Patience at the beginning of a relationship is important. Don't just assume you know each other from the inside out in the beginning, and take time to understand where each person is coming from."
ChimkenFinger
"That's the principle of the Five Love Languages. Do and say the things of the love language your partner most connects to."
LucidWebMarketing
Let it Go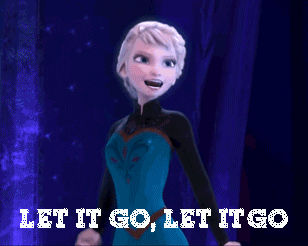 let it go GIF
Giphy
"That some people aren't meant for you. Don't wait for them to be somebody they aren't and don't try to change them to fit what you want them to be."
Elegant-Vehicle7314
The only change we can focus on is our own.
As a couple, it's about changing together.
Otherwise move on.
Lies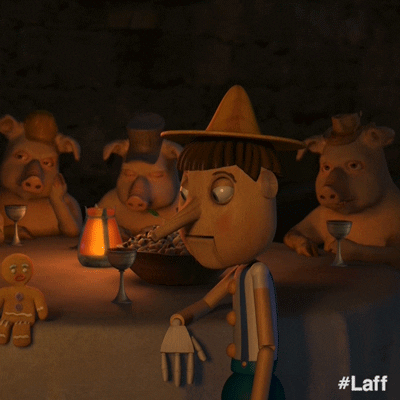 Three Little Pigs Wow GIF by Laff
Giphy
"Sometimes the words 'I love you' don't actually mean much when the person saying them doesn't believe in those words anymore."
GodofWar1234
Perfect
"Well, I didn't have my first relationship until I was 30 which ended up in marriage and eventually divorce. The biggest lesson I took from it was that waiting for that 'perfect' person was a complete waste of time. I had a very difficult time dating when I was younger. I put too much pressure on each date for it to be something special."
"The marriage taught me that I could actually be desirable and gave me confidence going forward. The divorce, on the other hand, made me a much more guarded and uncaring person. Turns out the uncaring part made it easier to go on dates (less anxiety) but harder for them to mean anything later on."
Boromn
Thank you, Katie...
"Make your own decisions about what you want out of life your instead of those that line up with what she wants out of her life."
"Almost followed a girl to Portland, OR, and took a job I didn't really want because I wanted to make 'us' work. So happy she cared enough about me to end things and tell me to find my own path. A wife, a successful military career, and a bunch of kids later, I'm eternally grateful things turned out the way they did. Thank you, Katie."
thethrillamanila
Want better for YOU!
"To never chase or beg anyone to stay."
DarlinggD
"My first gf broke up with me over text right after she had left my place, walked her home even though we were both upset at each other. She refused to talk about it in person and then got mad at me for not fighting to keep her. I think I dodged a bullet because I don't think any relationship will work if one party refuses to communicate, uses breaking up to try to manipulate, or breaks up over text. All 3 in this case."
LumberWand
Under Pressure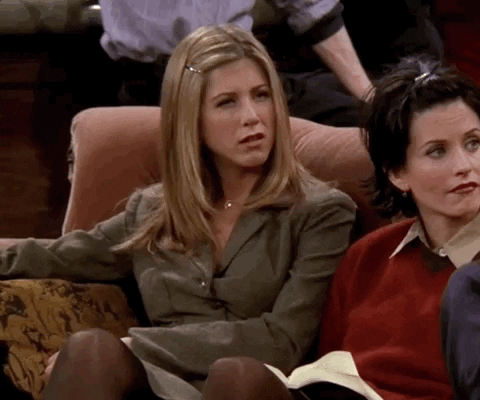 Fuck You Season 4 GIF by Friends
Giphy
"Someone can be a really good friend, doesn't mean they'll be a good partner. Also not to give in to pressure from your partner on things you believe in."
Rebel_0518
See your worth
"Apparently I get too attached which is odd to me cause I'm just trying to care and I suppose it comes off in a weird way. I'm not gonna stop 'cause I know someone will see my worth and appreciate every second of it when they find me."
Odd_Imagination_6617
"Please don't ever stop caring. There are enough emotionally detached people in the world; so much so that they'll have you feeling like you're the oddball."
Queasy_Thought_6532
Big lessons here.
Relationships take way more than love.
Learn it young.
One would think we're in a place in time where all conversations should be easy.
But that is not the case.
So much is still too "taboo" to be truthful about.
It is so frustrating.
There is so much to discuss.
Being shy is understandable, but it's something that we can all get over.
Redditor No_One_Special34 wanted to breakdown some barriers with a few simple conversations, so they asked:
"What is a taboo subject that should be talked about more?"
Speak Up
"Child/infant death. When my daughter died a bunch of people just... stopped talking to me altogether."
BaronMatfei
"I'm sorry to hear about your child."
"A 7-year-old was hit by a truck last week near my son's kg. I've never met the boy but I have had nightmares about it. I can't imagine what the parents are going thru right now. I can't imagine what you are going through."
ikalwewe
"This happened to my mom when my brother died. Nobody knew what to say so few people said anything, and then it was treated like it didn't happen."
myspiritedconfusion
The Aging Process
"Nursing homes."
Limp_Distribution
"We are a disgustingly ageist society. No wonder people pay BILLIONS for plastic surgery, hair color, and fitness, etc to stay relevant and not be thought of as useless or 'other.' It's so very hateful. I think our society fears old age and death. It's a f**king pathos."
Playful-Reflection12
"THANK YOU! I'm a 20-year paramedic. One of the things that I really hoped COVID would shed a light on is the absolutely abhorrent treatment of our elderly and infirmed. The 'treatment' in far too many nursing homes is negligent to a criminal level."
MedicSBK
That's Easy...
"Household budgets and finance - how much your parents make, how much is the mortgage, car insurance, car payment, and so on."
davmoha
"That's easy. House, two cars, three kids, stay-at-home wife, pets, college tuition for everyone in the bank, a summer cottage home by the lake, and a hobby like golf should all do if you're a hardworking drug dealer nowadays."
aaar129
"Agreed! We have gone into detail about our finances with our kids. We have them pick jobs on LinkedIn and a home on Zillow and budget so expenses and have them watch as they realize they can't afford expensive stuff on a crap salary. It's been really great."
HoidWit
Look for the Signs...
"Familial abuse."
"Many people tend to assume that abusive people look creepy/scary and behave badly in general, but they don't seem to get that anyone can be abusive, regardless of appearance or demeanor. An abusive person can easily be charming, attractive, funny, witty, etc."
"Just because you think someone has a few positive qualities does not mean they're incapable of abuse."
"If someone's child 'seems' happy and well behaved, it does not mean that they are automatically OK or safe. There are many signs of abuse, and I wish that more people educated themselves on this issue. We can literally save lives by doing so."
ArtisanalMagi
The Girl Truth
"Girls need to know everything there is to know about menstruation before they experience it. At my school we were only given a quick 'every month you will bleed out your vagina, you can use pads or tampons to absorb it.' Nothing about any of the other mental or physical effects, nothing about how to deal with them, and nothing else reassuring."
​IJustpeedyourpants
Why are girls not taught more sooner?
Like what year are we living in?
The End
"Death."
fallen-summer
"Number one for me, especially out-of-order deaths (young deaths). My husband died when I was 33 and he was 38. It's been almost 3 years and people still struggle with how to talk to me. We need to talk about death more as a society."
veganbettie
Only Legal One
"Alcoholism, especially in older generations."
Kaverim
"The biggest drug in the world, the most dangerous, only legal one. Alcohol has been disguised to make society believe it isn't even a drug. Now we're all hooked and can't go a week without a drink, funny because the cravings come back within a week."
Unlucky_Ducky23
"I quit drinking 18 months ago and it kinda sucks because if you want to go meet new ppl or go on a date it usually involves alcohol."
mspote
She's 75
"Comprehensive sex ed. My mother never had sex ed and was convinced that vaginal discharge wasn't normal and that your crotch didn't sweat."
Nay_nay267
"My mother had a condition that requires her to use a catheter. She was shocked to learn that she doesn't urinate from her vagina, and that the opening to her urethra is actually slightly above it. She's 75. I'm a dude, and I've known that since I was 14."
UniversalHammer71
"She was raised Catholic, and her mother taught her nothing. Not even what her period was. She was convinced she was dying."
Nay_nay267
Follow the Money
"Financial debt. In my line of work, I see people's bank accounts and credit reports every day and it is very rare that someone has zero debt. Excluding mortgages (which is a given) the vast majority have car finance, personal loans, and credit card balances. Mostly it's manageable, credit is mostly a convenience for which a person pays interest."
"But debt can also destroy a person. It can keep you up at night feeling like you're literally suffocating. It can lead to suicide. I know because I was close at one point. I don't know if I would have actually gone through with it but I had planned it to the point of measuring rope from the timbers in my attic to my neck and to ensure my feet wouldn't touch the ground."
"If you are in debt you are not alone, you're in the majority. If it's a struggle, notify the lenders/creditors; they're legally obligated to offer options to help you. It might reduce your credit score a bit but please don't ever reduce your life instead."
"Life is precious and money isn't. If you're struggling financially please speak to someone. There is no shame in it, pretty much everyone is struggling financially so someone will understand but please don't let a credit card balance be the reason your life ends."
kitjen
Holy Crap!
"Pooping and poop problems. Colon cancer is so common and relatively treatable, but like all cancers, it's so much better to catch it early - yet so many people are too embarrassed to talk about poop problems, and they don't bring it up with their doctor until it's too late."
"I have ulcerative colitis and make sure all my friends know I'm totally comfortable talking about poop if they ever have any questions about whether something happening to them is normal or concerning."
dorunrun
Speak more. Speak louder. We've all been quiet too long.