The American public has seemingly appeared to grow weary over the frequency of mass shootings around the country making news headlines.
The obligatory thoughts and prayers response in the wake of a gun-related tragedy has almost become laughable as there is hardly any substantial progress in spite of numerous petitions and protests lobbying for stricter gun legislation.
It's not surprising then that outsiders have such strong views toward gun violence and gun laws in America.

Curious to hear from strangers online, Redditor spiderbabyinapram asked:

"Americans of Reddit, an honest question, asked sincerely: what are your thoughts on how so many Europeans view your gun laws as strange or dangerous?"
These Redditors didn't seem to care what Europeans thought.
The Whole Point
"I always think that the whole point of the USA is to not be Europe. From it's inception to now."
– raymondspogo

Nonplussed
"I would imagine most Americans aren't thinking about the opinions of others. We're a very individualistic culture."
– AntarcticaCoffee

Not Bothered
"I don't take it seriously. Most Europeans I've spoken to on the issue have a very oversimplified view of the gun issue in America."
– alcoholicmuppet

A Pro-Gun View
"I don't mind reading your take on our laws, but I ultimately don't care. Your views don't shape our laws, so they're not that important to me."
"Now JimBob across the street that believes it's his right to mount a .50 cal machine gun in the bed of his truck…his views are important to me. Not that I agree with him but because he worries me."
"I'm pro gun at the end of the day, but we're handling gun ownership terribly. I don't fault the anti-gun crowd because most gun owners shouldn't own one in the first place."
– GooberAndMe

How Do You Really Feel?
"We really don't give a sh*t what Europeans think."
– WilliePhistergash

A Counter On Caring
"Most of the Americans posting say they don't care how others feel about their gun laws which is understandable, land of the free and all."
"However, you should care how others perceive you in the world, we all used to look up to America and rely on American leadership on global issues. You put a man on the moon!"
"I'd say U.S. credibility and prestige on the world stage is at all time lows. And yes the gun issue is relevant."
– tremp2020

These Redditors believe Europeans make too many assumptions about the U.S.
We Need Guns
"There is still a legitimate need and use for guns in rural America that city dwellers often just completely don't know about or understand."
– SomeYoungOldDude

These Low Effort Jobs Have Surprisingly High Salaries | George Takei's Oh Myyy
Have you ever worked one of those jobs that paid you to kinda sit there? If you have, you know the joy that comes with watching the entirety of Breaking Bad ...
The Media
"I'm mostly amused by the European views, at least those expressed commonly on reddit, about American gun culture. The reality of life in America doesn't really match the headlines blasted out regularly from our mainstream news organizations."
"Europeans who haven't spent much time in the US, can only judge us from what they get from our news outlets. As with most news outlets around the world, journalists now see themselves as agents of change more than neutral reporters of facts and events."
– thehorsesayscoo
Conflicting Views
"Pretty much European views on everything about America. At least on Reddit."
"They start with the assumption that their way is better and then come to the simplest conclusion as to why that is."
"The Brits will tell you Americans are cruel for keeping their cats indoors. The Germans will tell you Americans are cheap for building things out of lumber. Even things like the law that requires us to stop for children exiting school buses is somehow evidence that American children are stupid."
– SecurelyObscure

The Differences
"Do we need some better laws, yes. Do we actually need guns? In many places.. also yes."
"We have animals on a level that y'all can't even dream of. A pack of coyotes live right next to my parents. Panthers, cougars, bears, alligators, and more."
"For us calling police (or ambulance) is at least a 20-30min wait, some places more than that."
– East-Selection1144
They Just Don't Understand
"I just don't think some Europeans have a very nuanced understanding of things, and talk as though all we do everyday is obsess about our guns. Taking a contentious issue to justify a stereotype is just stupid."
– treuchetfight

The Constitution Gets Quoted
"In my sincere and honest opinion, I think Europeans define liberty and freedom differently than Americans do. America as a nation was birthed out of standing up to tyranny. The ability to bear arms was granted to the citizens of the United States because the founding fathers were against tyranny."
"The Constitution of the U.S.A. says this: 'We hold these truths to be self-evident, that all men are created equal, that they are endowed, by their Creator, with certain unalienable rights, that among these are life, liberty, and the pursuit of happiness.--That to secure these rights, governments are instituted among men, deriving their just powers from the consent of the governed, that whenever any form of government becomes destructive of these ends, it is the right of the people to alter or to abolish it, and to institute new government.'"
"The key line there in my opinion is: 'deriving their just powers from the consent of the governed.' Governments should receive their power from the consent of the governed. Furthermore, the follow up line says that it is the right of the people to alter or abolish the tyrannical government and institute a new one."
"Americans have guns to ensure that the government doesn't overstep it's bounds. If a government starts waging war on it's people, how would they fight back?"
"I like being an American, and I like having the freedom to have many guns."
– Minimalcharges
People weighed in on school shootings.

Breaking Down A Percentage
"Seriously overestimating how much of the issue has to do specifically with school shootings (they account for less than 1% of homicides). Assuming that gun violence is primarily homicide (nearly 2/3 of gun deaths are suicide)."
"Assuming that all states have the same gun laws. Proposing 'solution' like door to door police confiscation without realizing that it's both illegal and wildly impractical."
– alcoholicmuppet
Bullying
"Nobody is going to defend school shootings but it is actually important to attribute blame where blame is deserved. I am referring specifically to three things, first is the Media and their portrayal of school shootings. The hype behind shootings literally gives kids the idea and reenforces that idea as a viable option to those looking to do bad things."
"The media is actually responsible for most of the shootings in this country and should be held accountable. Next is bullying. Kids will be kids to some extent, but American culture is so messed up that parents literally aren't raising their kids with any dignity or respect."
"Bullying is a real problem and a-hole kids tend to have neglectful parents. Finally, mental health issues should not be understated. Whether it's a manifestation of being bullied for life, or actual bouts of psychosis, both are mental health issues that are not well addressed in anyone, particularly kids under 18."
"Point is, accessibility to guns definitely doesn't help the issue, but it's not the root cause. American politicians are trying to do the only thing they know how to do; treat the symptoms not the cause. Ultimately we need to fix our damn culture, stop sensationalizing mass shootings, and invest in education and mental health awareness/accessibility to help."
"If we remove guns, it will just be something else used as a weapon like driving cars into groups of people, swords, bombs, chemicals, or whatever. Personally, I want a gun for my own protection..I am for tighter regulations but not for getting rid of weapons altogether."
– ActionXPotential
My European friends didn't have to be U.S. residents to know and be critical of lax gun laws here.
As for my Japanese relatives who've never been to visit me in the U.S., they also have some strong opinions.
When I asked one of my cousins why he's never come for a visit, the first thing he said was, "I'm honestly terrified of American gun violence in your country."
I couldn't agree more, especially knowing that Japan has a very low crime rate. And what he's seen in the media, is not an exaggeration.
We've sadly just become numb to the news headlines.

Want to "know" more?
Sign up for the Knowable newsletter here.

Never miss another big, odd, funny or heartbreaking moment again.
Keep reading...
Show less
There are plenty of things to be proud of as an American citizen and how dare anyone challenge that notion.

Right?
But all it takes is a person's perspective from the outside to realize there are some things about the U.S. of A. we may not ever be ready to confront or think about.

Non-Americans let us hear their thoughts, anyway when Redditor jaycool74 asked:
"Redditors from foreign countries, what's something us Americans aren't ready to hear?"
These are what non-Americans think of our food and food consumption.
How Sweet
"You all eat too much sugar."
– whtsinthename
Overindulgence
"The amount of food you waste is insane."
– Commercial_Quarter_6
"Theoretically, due to our obesity epidemic, it seems like half the food we eat is "wasted" in the sense that we didn't need to eat it."
– OmegaSexy

Tasteless
"A lot of your favourite food brands make better versions of their products here. America often gets the short end of the stick."
– YodasChick-O-Stick

Not Lovin' It
"The quality of your fast food is absolutely horrible compared to that of Canada's. I'm referring to the same chains, Burger King, McDonalds etc."
– earthmang2two

The things we do and how we go about our way living in the U.S.A. get closer inspection.
Insufficient Transportation
"Why don't you have more trains?"
– TheGreenJackdaw

The Thing About Lobbying
"Lobbying is essentially legal bribery."
"It baffles me how every elected official is essentially sponsored by a bunch of companies or "movements" that are essentially comporations in disguise."
"Also, corporations don't care about you. At all."
– II7sevenII

Healthcare
"Staying alive isn't something that should cost more than the person's networth."
– LorckFrak

It's So Taxing
"The way you add tax to everything at the till is mental. Just tell me what it costs on the fricking label!"
– Sufficient_Vanilla18

An American Idol
"Treating your president like someone you worship is bizarre."
– Appropriate_Sun6311
"To be fair A LOT of us Americans think that's bizarre too."
– babble0n

The Gospel Truth
"The Church in the rest of the world looks at the American evangelical right and cannot understand how you get from 'love one another' to where you guys are at.
– anteel
We probably haven't put much thought into these out-of-sight/out-of-mind scenarios.
Until now.
Too Much Exposure
"American bathroom stalls are exposed as f'k, a grown man could crawl under one of em and the vertical gap has a big enough gap to make full on eye contact with anyone walking by."
– CowDeer

The Non-Global Event
"The world series only happens in the U.S."
– Kommonwealth
Bad Construction

"Building houses out of cardboard is a bad idea!"
– StoicDonkey
I have to say, the concept of tipping in our country is completely bonkers to me.
Doling out some extra cash to incentivize good service only sets expectations, and not always in a good way.
The truth is, if a restaurant server, or housekeeping staff at a hotel, or bellhop attendant are paid decent enough wages from their employers from the start, they would already be hard workers.
Why should it be up to us to ensure we are provided with good service when companies skimp on paying their employees livable wages?
I've traveled around the world enough to know that tipping is an egregious, and faulty system.

Want to "know" more?
Sign up for the Knowable newsletter here.

Never miss another big, odd, funny or heartbreaking moment again.
Keep reading...
Show less
Oh America, you have some funny, funny ways about you. Even as an American myself I sit back and watch us and think... "WTF?!?!"
So we can only imagine what the rest of the world thinks when they're watching us. Or how culture shocked they are when they visit us.
Of course, it's easier to evaluate from afar. So let's read up on some opinions about the good ole U.S of A.

Redditor neolee203 wanted to hear the opinions some of you have about the "American" way of life, they asked:
Non-Americans, what is strange about America ?
I do often wonder why we don't take more time to ourselves. Did you know that some countries take siestas? Mandatory naps, paid. I would kill to indulge in mandatory naps.
"may cause death"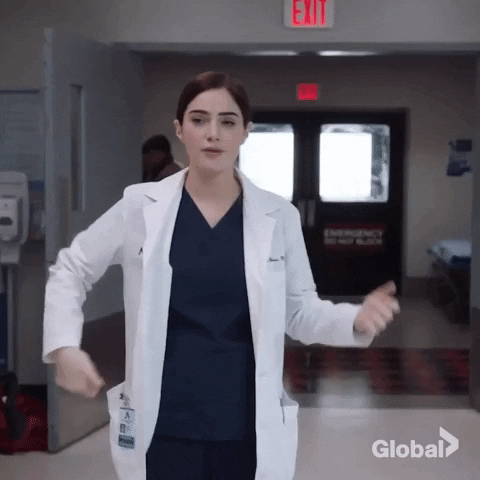 Angry New Amsterdam GIF by Global TV
Giphy
"All the adverts on TV for medicine end with the same statement "may cause death" 🤣." ~ IanUK66
"They have to say that, even if it's like .000000001% because of a very, very rare interaction with certain other medicines or health conditions. Advertised medicine is a load of horse crap, though." ~ Darkwoth81Dyoni
No Rules
"As a Canadian, it's interesting just how polarizing USA politics are to us. Trump vs Hillary/Biden was a way bigger topic than any of our own federal elections." ~ Regnes
"What blows my mind as a Canadian is every state can have different rules and laws for a federal election they don't have an elections Canada style impartial body that is in charge of making sure the rules are the same and followed across the board. It seems so wild." ~ cardew-vascular
Flushed
"Your toilets are full of water. I didn't understand American jokes about water splashing you until I saw one of them for the first time. I'm in Australia. Yes, our toilets have water in them, but the water level is much lower."
"Our toilets are wash down types rather than US style siphonic. The flushing action is more forceful than American toilets and our poo doesn't do a victory lap before disappearing. Here's an Australian toilet flushing." ~ JobSpecialist5436
Pay Up
"You're supposed to file and pay American taxes if you're a citizen. Even if you don't live there. People complain about Canadian taxes but at least if you leave you don't have to keep paying them - but you can stay a citizen." ~ showmeyourrecipes
"I'm from America, and I've always thought the dumbest thing about our taxes is I spend 4 hours trying to figure out the exact amount to pay, only to have them send me a letter correcting me when I'm wrong. Like if you knew what I had to pay why did I just do a calculus test for no reason." ~ PointyGecko1122
Don't Look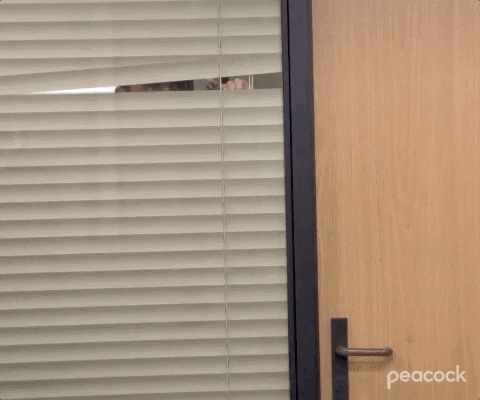 Season 6 Nbc GIF by The Office
Giphy
"Public toilet door gaps. What the heck, you guys?" ~ impatient-donut
I hate those toilets. I fill the gaps with toilet paper, or I try hold it all in until I'm home. Our bathrooms are a mess here.
Staffing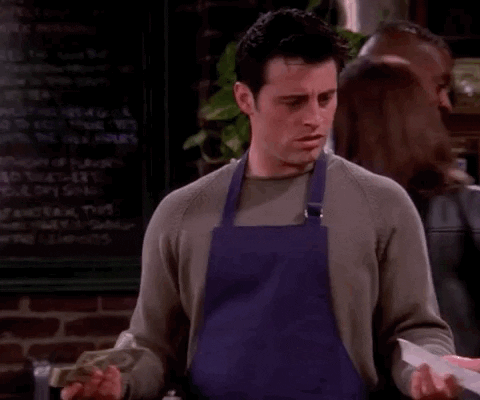 season 6 friends GIF
Giphy
"Tipping. It makes no sense to underpay workers in food and expect the customer to make up for it, it should be the business' responsibility to have a fair pay for workers." ~ sarcastic_anarchy8
Rehabilitation of criminals is a societal good...
"Commercialisation of prisons seems very problematic. Prisons become sources of nearly slave labour. Prisons should be looking to reduce their population, reduce recidivism, rehabilitation, appropriate diversion programs etc, but as commercial for profit enterprises where is the incentive to reduce and rehabilitate their inmates? Rehabilitation of criminals is a societal good."
"They may become contributing members of society, but also it makes the rest of society safer and happier. For profit entities are meant to be for the enrichment of their owners, nothing inherently wrong with that, but not suited for an enterprise designed perform a good for society generally." ~ Ok-Challenge7712
Stop Walking
"How American towns and cities are generally designed so that you have to drive everywhere." ~ Johndoe448
"American cities and towns were built around cars, which makes sense given our historical circumstances but is rather impractical in most other situations. In some cities and towns, you can't help but think that at some point in time some urban planner was like "I got a phenomenal idea: let's take the most high-priority necessities and institutions that people need and place them as far apart as possible." ~ ikindalold
Sizes
"The portion sizes." ~ fakebasil
"It works out really well for some things. For example, one thing I like to do is get an order of hibachi steak (stir-fried rice, veggies, mushrooms, and steak) from a local Japanese place at lunch. The lunch portion is as big as the dinner portion, but cheaper. And the portion size is enough for 3-4 meals and it reheats excellently. So, bam!, 3 meals for the price of 1!!" ~ arcinva
America isn't even doing tipping properly, so why do we bother? Pay more, or stay home if you can't tip. We are a bit strange, aren't we?
Want to "know" more?
Sign up for the Knowable newsletter here.

Never miss another big, odd, funny or heartbreaking moment again.
Keep reading...
Show less
Why are Americans so stubborn in our behaviors when we travel? Would you go into a stranger's home and just put your feet up on the coffee table? Apparently the answer for many of you is yes.
When I am preparing for foreign travel I do a ton of research first. I want to make sure I know as much as I can, as to have the safest and most enjoyable experience possible. I also want to understand customs and the culture as to not be rude or leave a lasting bad impression.
And from the sounds of it, I'm an American minority on this topic.
Redditor u/Bugginette wanted Americans to listen up so that the next time we travel, we leave a better impression. So they inquired:
Non Americans of Reddit, what is the weirdest thing you have seen an American tourist do that would be considered very disrespectful/inappropriate in your country?
Want to "know" more? Never miss another big, odd, funny, or heartbreaking moment again. Sign up for the Knowable newsletter here.
Keep reading...
Show less
America can be very confusing. I'm American, and even I don't know what the hell is going on. Health care, schooling, etiquette- none of it seems to make even a tiny bit of sense. We certainly do our own thing over here.
But if you think the US is whack, imagine how people from other countries see us. MrNoName_ishere asked:
Non-Americans of Reddit, what confuses you the most about America?
​Let's begin with the bathrooms, shall we?
​Kid had it coming, tbh.
"Why is there space under THE BATHROOM STALLS???"
"I was at a wedding once and my friend was taking a sh*t and some small child tried to crawl through the space under the stall wall and my friend was so shocked he reflexively kicked the child's face."

Good question.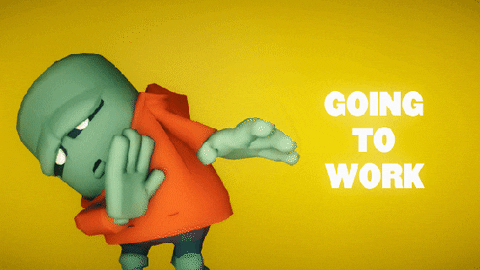 Giphy
"Why everybody when talking about income calculates how much a person makes in a year instead of monthly like we do in my country?"
"Just convention. It's how we're used to hearing about it. Also, different jobs pay differently. So I get a check every month, but I think my dad gets one every other week. Some people get them weekly, others on other schedules. Discussing it by year makes it pretty easy to divide up by your own pay periods."

We all sound like news reporters, apparently.
"From England here. I grew up in a county called West Yorkshire, a semi-rural, semi-urban, working-class county which, along with the rest of Yorkshire, seems completely unique when compared to the other English counties. There is so much slang, grouped and contracted contractions (wouldn't - 'wunt', shouldn't - 'shunt') and the accent here isn't always understandable. Yorkshire slang, especially that spoken by the older generations, sounds and looks like a completely different language, even more so when spelt phonetically.

It never ceases to amaze me how easy it is to understand the majority of Americans. They speak with so much clarity, non-specific slang and the accent just helps. It reminds me of the news reporters."
​America, explain!
"Why is one Kansas, and the other not Ar- Kansas?
Edit: also, why is Worcester pronouced [Whooster], not Wor-cester? I studied in MA and this still baffles me."
"Arkansas comes from the Osage people. Kansas comes from the Kaw, or Kansa, people. They are unrelated words.

A Google search shows that the last S is Arkansas is silent, as it's a plural word, and French explorers/settlers dropped the S on a plural—la fille vs. les filles, pronounced "la fee" and "lay fee" respectively."
​You know, the weird thing about growing up here is how normalized all of these weird things become.
​Nothing wrong with living with your parents.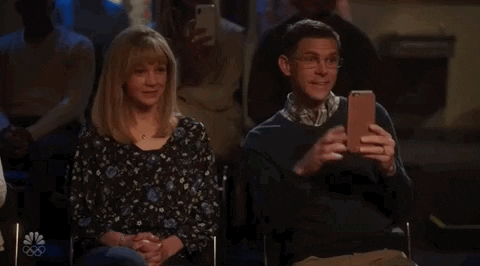 Carey Mulligan Snl GIF by Saturday Night Live
Giphy
"I don't know if this is just about America or most 1st world countries but why is living with your parents a bad thing or laughable."
"In the US, it's seen as being a failure because you can't pay for your own housing.

I agree with you though, living with your parents isn't bad. I lived with my parents (mostly) until I was 24 and my parents housed my grandma for years, which I thought was sweet.
If you've got a good, supportive family, there should be no problem with helping each other."
Sweden is much more sensible.
"How your blood/alcohol limit for what counts as drunk driving is so high. 4x as high as Sweden's."
"That's a bit of a simplification and it depends upon where you are. In my state of Washington, between .02 and .08 is 'officer's discretion' as to whether you're arrested for DUI.

Also, if you have a CDL (commercial license) the limit is .04 regardless of the vehicle you're driving."
​It's all about aesthetic here.
"It confuses me how come American-style homes are so tidy outside. I am always amazed when I use Google Streetview to "stroll" around some random road in the U.S. I wonder why and how the houses and backyards look so clean, with newly-mown bermuda grass and well-painted roofs and walls.
I can't help but compare this to my country (which is a developing one). I'm thinking what's wrong with our citizens such that when I use Streetview on our streets, they're usually filthy. "Ordinary" American-style homes can only be found in high-class villages and subdivisions here."
Maybe all of these confusing things aren't so bad.
So many life paths, so little time.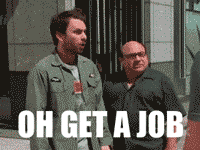 its always sunny in philadelphia job GIF
Giphy
"As someone from India, the possibilities many Americans feel they have is both confusing to me and admirable. I'm 28 and I already feel the rest of my life is going to work on a rigid schedule. Most people here have very less risk taking ability.
But I read of American stories like this guy's who worked as a masseur for a year, then as a swimming coach, then suddenly got into law school and become a lawyer. After hitting his 40s, he got interested in programming, so he became a programmer! Reading biographies of famous American businessmen brings out many such stories."
​We get a bad rep sometimes, but we're usually pretty chill.
"How nice and friendly most Americans are. I did a roadtrip all across United-States in 2011 with 3 friends. In any city we were visiting, the second we would unfold a map, 2-3 persons stopped and asked us if we needed help. In the end of the trip, we would fake unfolding the map to actually ask people for directions. It worked everytime.
Much love from Canada! Those news networks do not show how cool our southern neighbors are!"
​Leftovers aren't really a thing in foreign restaurants.
"Why are the portion sizes so big??????"
"A lot of us take home leftovers from resturaunts. It's pretty rare to eat the whole meal at once. People generally complain less about having too much that too little."

So for all of y'all non-Americans reading this, wondering why our country is so weird--I couldn't tell you, because I don't know either.
Then again, there are plenty of UK things that I don't get. Like the fact that grilled cheeses don't exist there. It's very heartbreaking.
Keep reading...
Show less