America can be very confusing. I'm American, and even I don't know what the hell is going on. Health care, schooling, etiquette- none of it seems to make even a tiny bit of sense. We certainly do our own thing over here.
But if you think the US is whack, imagine how people from other countries see us. MrNoName_ishere asked:
Non-Americans of Reddit, what confuses you the most about America?
​Let's begin with the bathrooms, shall we?
​Kid had it coming, tbh.
"Why is there space under THE BATHROOM STALLS???"
"I was at a wedding once and my friend was taking a sh*t and some small child tried to crawl through the space under the stall wall and my friend was so shocked he reflexively kicked the child's face."

Good question.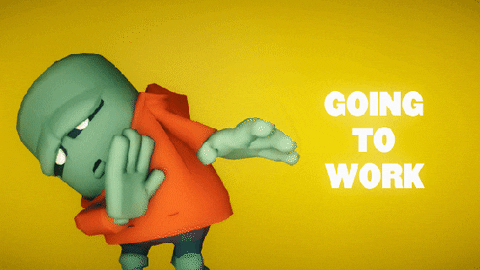 Giphy
"Why everybody when talking about income calculates how much a person makes in a year instead of monthly like we do in my country?"
"Just convention. It's how we're used to hearing about it. Also, different jobs pay differently. So I get a check every month, but I think my dad gets one every other week. Some people get them weekly, others on other schedules. Discussing it by year makes it pretty easy to divide up by your own pay periods."

We all sound like news reporters, apparently.
"From England here. I grew up in a county called West Yorkshire, a semi-rural, semi-urban, working-class county which, along with the rest of Yorkshire, seems completely unique when compared to the other English counties. There is so much slang, grouped and contracted contractions (wouldn't - 'wunt', shouldn't - 'shunt') and the accent here isn't always understandable. Yorkshire slang, especially that spoken by the older generations, sounds and looks like a completely different language, even more so when spelt phonetically.

It never ceases to amaze me how easy it is to understand the majority of Americans. They speak with so much clarity, non-specific slang and the accent just helps. It reminds me of the news reporters."
​America, explain!
"Why is one Kansas, and the other not Ar- Kansas?
Edit: also, why is Worcester pronouced [Whooster], not Wor-cester? I studied in MA and this still baffles me."
"Arkansas comes from the Osage people. Kansas comes from the Kaw, or Kansa, people. They are unrelated words.

A Google search shows that the last S is Arkansas is silent, as it's a plural word, and French explorers/settlers dropped the S on a plural—la fille vs. les filles, pronounced "la fee" and "lay fee" respectively."
​You know, the weird thing about growing up here is how normalized all of these weird things become.
​Nothing wrong with living with your parents.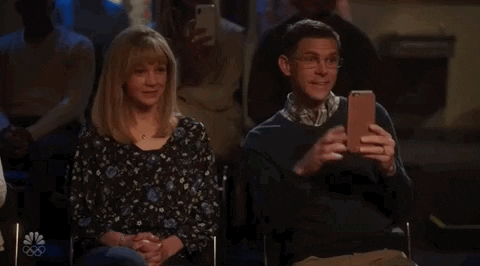 Carey Mulligan Snl GIF by Saturday Night Live
Giphy
"I don't know if this is just about America or most 1st world countries but why is living with your parents a bad thing or laughable."
"In the US, it's seen as being a failure because you can't pay for your own housing.

I agree with you though, living with your parents isn't bad. I lived with my parents (mostly) until I was 24 and my parents housed my grandma for years, which I thought was sweet.
If you've got a good, supportive family, there should be no problem with helping each other."
Sweden is much more sensible.
"How your blood/alcohol limit for what counts as drunk driving is so high. 4x as high as Sweden's."
"That's a bit of a simplification and it depends upon where you are. In my state of Washington, between .02 and .08 is 'officer's discretion' as to whether you're arrested for DUI.

Also, if you have a CDL (commercial license) the limit is .04 regardless of the vehicle you're driving."
​It's all about aesthetic here.
"It confuses me how come American-style homes are so tidy outside. I am always amazed when I use Google Streetview to "stroll" around some random road in the U.S. I wonder why and how the houses and backyards look so clean, with newly-mown bermuda grass and well-painted roofs and walls.
I can't help but compare this to my country (which is a developing one). I'm thinking what's wrong with our citizens such that when I use Streetview on our streets, they're usually filthy. "Ordinary" American-style homes can only be found in high-class villages and subdivisions here."
Maybe all of these confusing things aren't so bad.
So many life paths, so little time.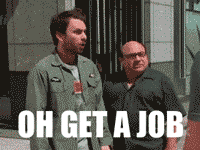 its always sunny in philadelphia job GIF
Giphy
"As someone from India, the possibilities many Americans feel they have is both confusing to me and admirable. I'm 28 and I already feel the rest of my life is going to work on a rigid schedule. Most people here have very less risk taking ability.
But I read of American stories like this guy's who worked as a masseur for a year, then as a swimming coach, then suddenly got into law school and become a lawyer. After hitting his 40s, he got interested in programming, so he became a programmer! Reading biographies of famous American businessmen brings out many such stories."
​We get a bad rep sometimes, but we're usually pretty chill.
"How nice and friendly most Americans are. I did a roadtrip all across United-States in 2011 with 3 friends. In any city we were visiting, the second we would unfold a map, 2-3 persons stopped and asked us if we needed help. In the end of the trip, we would fake unfolding the map to actually ask people for directions. It worked everytime.
Much love from Canada! Those news networks do not show how cool our southern neighbors are!"
​Leftovers aren't really a thing in foreign restaurants.
"Why are the portion sizes so big??????"
"A lot of us take home leftovers from resturaunts. It's pretty rare to eat the whole meal at once. People generally complain less about having too much that too little."

So for all of y'all non-Americans reading this, wondering why our country is so weird--I couldn't tell you, because I don't know either.
Then again, there are plenty of UK things that I don't get. Like the fact that grilled cheeses don't exist there. It's very heartbreaking.
Keep reading...
Show less
It's always best to learn as much as you can about a place your visiting. Rules are constantly changing through every time zone.
When I visited London I was shocked and elated that I could drink on the streets. Just out of the bottle.
In America you'll be in handcuffs and in the drunk tank before you finish "Cheers!" That's why it's imperative to get acquainted with the American ways before you arrive. America can be strict.
Save the headache.
Redditor u/PosseaDaBoss wanted people to know about the in outs of being on American soil by asking:
In the United States, what should you never do?
God bless America, land that I love. But Lord don't cross her, she can be feisty. America does have a unique connection to rules and more often than not visitors find themselves in a culture shock. Which can be entertaining.
Money Back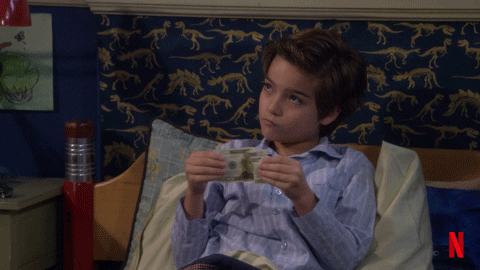 Bribing Season 3 GIF by NETFLIX
Giphy
"Don't try to bribe cops when you get pulled over. I had some Argentinian friends immediately pull out their wallets and start pooling their cash when they got pulled over once. Fortunately someone in the car noticed and told them to put it away immediately."
No Roaming
"I thought this was an obvious one, but my German exchange student would very casually walk on/through people's properties, even going so far as to walk up to their houses in the middle of the night. This is a huge no-no unless you need help, just casually walking around on people's properties would make them think you are looking to rob the place."
By the Rules
"Make the assumption that you know the law. Our local laws change drastically from state to state. If you buy weed for example, it may be illegal to drive ten miles west into another state."
"There is no "may" about it. Since marijuana is still illegal on the federal level, transporting any amount of THC, even medicinally marked packaging, is a felony. Transporting any controlled substance across state lines carries a minimum of 5 year sentence and a nice little trafficking badge on your record."
Hands Up
"Get into a fist fight. In some places that isn't a big deal. Here it has significant legal issues. And the other guy might be carrying and you could get shot. Just walk away."
Straight Face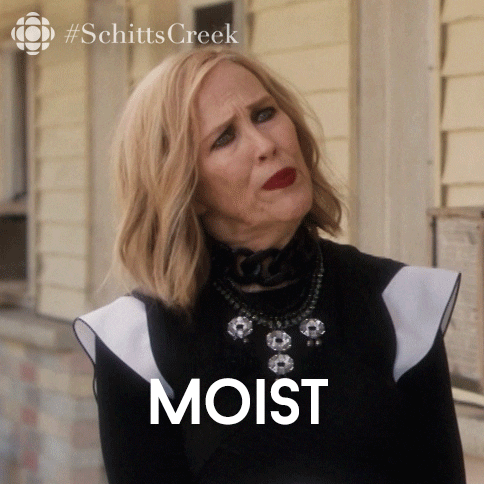 schitts creek comedy GIF by CBC
Giphy
"As a Canadian crossing the border to the US, don't act fun or funny with the border patrol. Give them your passports, tell them what you're doing and such. They're harda**es."
- cappo40
In others countries people can just meander through other people's backyards? Like... really? Ok. And yes, do not play games with any kind of law enforcement. They really have to sense of humor. Read on...
Pay Up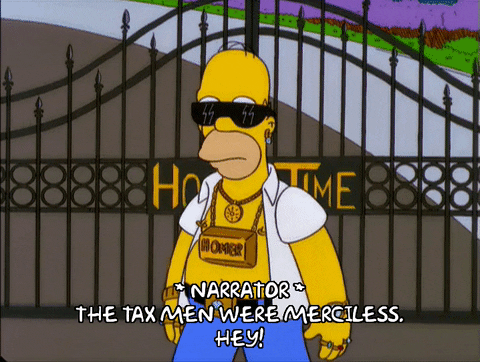 homer simpson episode 22 GIF
Giphy
"Don't try to cheat the IRS. They will screw your life into oblivion."
bad buzz
"Usually you should never openly drink alcohol in a public space such as the right-of-way, a park, etc. It's illegal here and getting arrested will really harsh your buzz. Not that people don't get around this by using water jugs or other opaque containers, but it might be an unpleasant surprise if you're used to more liberal drinking laws."
Embarrassing Things People Did As Kids That Still Make Them Cringe | George Takei's Oh Myyy
From the USSR
"Assume personal space distance is the same as your country. Depends on where you come from, but Americans are stereotyped as being used to more personal space than some countries. Our Russian foreign exchange student was kinda weirded out by how far people stand apart at bus stops, etc, and was a little hurt after people scooched away from him on the bus, in class, etc because "Hey we are all friends here so lets be breathing the same air."
Twice the Size
"Don't misunderstand the massive scale of the country. You will not be able to visit Vegas, Disney World, and the Statue of Liberty in a single one week trip without taking several planes. The 48 contiguous United States is nearly twice the size of the EU, by area. It is freaking massive and a lot of it is really far apart. In some states, you can drive for 8+ hours and not leave the state. Like, we have states the size of some other countries."
- zbeezle
YOU CAN DO THAT!!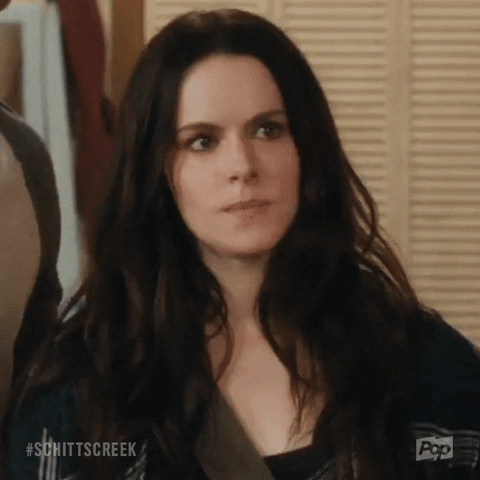 Pop Tv No GIF by Schitt's Creek
Giphy
"You can't leave your baby unattended while shopping etc. like in some Scandinavian countries, you will get arrested."
"Wait, YOU CAN DO THAT in some places? Like I wouldn't necessarily be worried about my baby being stolen, but they're basically little suicide machines."
It sounds like we may not be the most fun country to be wandering through. Don't get me wrong, I'm an American and I love it here but we need to loosen up a bit. Let's get crazy.
Want to "know" more? Never miss another big, odd, funny, or heartbreaking moment again. Sign up for the Knowable newsletter here.

Keep reading...
Show less
Scams are abound on the internet.
But no matter how much we protect ourselves with two-step authentication and avoid opening malware-attached email from strangers, there is always a risk our private information might be vulnerable to being compromised.

But scams are also cloaked under the guise of what is perceived as normal, and it seems more Americans are being wise to the fact they have been duped for a long time.

Curious to hear about the sobering realizations of strangers, Redditor tycooperaow asked:

"What is clearly a scam but Americans have been conditioned to believe that it is 'normal'?"
Healthcare
"Politicians talk about the need for healthcare, but create legislation for healthcare insurance."
About Insurance
"I wouldn't mind health insurance so much if it actually functioned as insurance with fewer seemingly random underwriting stipulations that deny coverage."
"I pay into my car and rental insurance and have had little to no issue using their services when I need to."
"So why does health insurance constantly look for reasons to deny me service when I pay into it, and why do they have non-medical personnel deciding what is and isn't covered? Why is it my responsibility to argue with insurance about whether a prescription epipen or inhaler is 'medically necessary' after my doctor has prescribed it for its explicit intended purpose? Why is it that I can take an ambulance to the ER, be evaluated by medical doctors who then administer emergency care, and then have my claim denied by an administrative person at corporate HQ because they decided it wasn't an emergency and the hospital was out of network?"
The Middle Men
"Tax Filing."
"For the majority of wage earners, the IRS can easily determine how much you owe and tell you, or tell you what you're owed in a refund. It's simple."
"That they don't do so is only because tax preparation companies lobby lawmakers to keep the system as it is. Tax preparation companies only exist because they are legally allowed, middle men. They are slow, complicated, costly, and the opposite of free market efficiency."
Work Hours
"The idea that you need to work endless hours and never have time off."
"There are plenty of countries where people work reasonable hours, have five-week summer vacations and the economies don't fall apart."
"You are not lazy if you don't eat at your desk or while driving."
Considered Lazy
"Not only unsustainable, but almost unnatural if you look at most of human history. Usually humans only laboured as much as they needed to in order to put food on the table, and spent the rest of their time doing whatever (socialising, crafts, that sort of thing)."
"It's really only America's puritanical roots, combined with industrialist and capitalist propaganda, that's written that off as 'lazy.'"
Nuptials
"Wedding business. Everyone nowadays thinks their wedding has to be super grand and such. But paying +2500$ for a dress you can only wear once is super overrated in my opinion."
Girl's Best Friend
"Diamonds."
– adsvx215
"Diamonds have their uses in blades, industrial equipment. It's the prices of jewelry with diamonds that make my head spin while you can make perfect diamonds for cents per carat."
– sorean_4

Still Can't See The Logic
"Prescription eye glasses. They should be maybe $100 tops but we pay multiple times that for them."
Student Loans
"nobody is mentioning the push that 'college is for everyone! also you aren't able to default on your student loans so banks will give them to anyone. coincidentally, we started telling people that they should ALL go to college, no matter their situation, right after passing the bill that made student loans impossible to hide from.'"
– jude802

Better Than A Degree
"IT is an option. I managed to get a full scholarship in college, but really, the $600 I spent on a CCNA (I failed the first one) has been an enormously better investment than the time and effort I spent on my degree."
"And technology isn't going away any time soon."
About Buying Cars
"Car dealerships."
"They're literally just middle-man functions that do nothing more than raise the cost of the 'good' and produce taxation for the government on multiple levels of the transactions involved in purchasing a car through the third party."
Leave
Only getting 10 days worth of annual leave per year and then being encouraged not to use it
Pay me

"If you're not 15 minutes early, you're late." That adds up to 65 hours a year you should have paid me for. That is 8 full days of work.
Keep reading...
Show less
Deciding to leave one's home country permanently and begin life anew in another place is a massive life shift.
Sure, modern technology has marginally decreased the impacts of geographic separation. But let's face it, becoming an expatriate in another country changes nearly every facet of daily life.
As smooth the change of geography and national identity goes, it depends on so many factors.
Did someone move because they love that place, or simply for work? Is the person wildly social and good at making new friends, or a bit more reserved and struggles with that sort of thing. How culturally open-minded is the expatriate?
All these factors surely played into Redditors' answers to a recetn question on the site.
biasedNeutrality asked, "Americans who moved away from the US, what are the pros and cons of where you live now?"
To Begin, a General Sense of the Move
"One thing you gotta consider is that you'll never be a local. Your history in that country begins when you arrive. When you meet someone your age, you didn't have the same tv shows, music, toys etc. You will always be an immigrant."
"Also, your life in the US, or your homeland, ends. Pauses really but you're no longer living that life either. You can email your buddies and spy on their Facebook but you slowly drift away, from friends and the culture."
"I love it, but it can be lonely at times. There's nothing that's exactly like home. Even coke and snickers taste different, better, but not what you remember."
"You become an 'international,' and most of your friends are too because they're the ones who understand the ether you're drifting around in."
-- mrstipez
An Exhaustive List
"Switzerland."
"Pros:
Very beautiful,
hiking trails everywhere,
excellent fast and reliable public transportation, goes everywhere, usually extremely punctual
Everything is very clean
Good pay, high salaries
Pretty fast internet
Central location, travel to other countries is fast (normally, except COVID)
Good healthcare
Heated floors
Low crime rate"
"Cons:
Expensive
Variety of food and shopping not as varied as the US (But travel to other countries is fast)
Driving behavior is not at all as relaxed as in the US
Making close friends with locals is harder (But there's LOTS of friendly expats)
Dreary foggy in many areas for most of the winter
Expensive"
When the Pros Outweigh the Cons
"Living in the Netherlands nearly 11 years. In no particular order..."
"Pros:
Good public transportation, both in cities, throughout the country, as well as to other European countires.
Affordable Healthcare
Affordable cost of living (city dependent, of course)
Decent wage
Overall more financial and social stability
Here in NL I don't need a car
More financial and social equality
Nightlife and party life is amazing. Much more underground culture here than in the States"
"Cons:
Far from family and friends
In the beginning it was hard to integrate (I took me like 5 years to really learn the language, then everything was OK).
More hierarchy in professional life"
Changes in Wildlife
"Moved to Australia"
"Pros: Universal healthcare, preferential voting, no community transmission of COVID in my state for more than a month, very generous legally mandated annual leave and long service leave for permanent employees."
"Cons: Its hot, like super duper hot. We keep changing leaders as often as we change our socks. I keep getting geo-blocked when I try to look at cool things on the internet (yes I know VPNs exist). Video games cost $100."
"I once found a big spider in my bra when I went to put it on and I once found a venomous snake in my bathroom at 5am when I had a sleepy pee."
-- rakshala
Weird Fellow Expats
"Moved to Japan in 2018."
"Pros: Affordable healthcare, healthier and more active lifestyle due to walking and running for the train, sushi, people are polite and helpful if you need help, lowish cost of living, always something to do, even if you live in the countryside."
"Living in Kansai region means easy access to cities, historical areas, and awesome nature scenery to hike in. Vending machines on every block is a godsend in the summer heat with cold drinks for a dollar."
"Cons: Creepy other foreigners (had a guy from NZ try to kiss me at a club and tried to make me touch his bare chest), creepy Japanese people exist too, many people running to Japan thinking it's like anime..."
"...COVID support could've been better and not enough testing, earthquakes, typhoons, murder hornets, some aspects are too militaristic, people are almost too passive sometimes."
Simpler Criteria 
"Pros: Amazing food, kind people and no covid."
"Cons: Can't complain. Pollution is bad in the bigger cities."
"Though I really do love Vietnam."
Geopolitical Concerns
"Been in Taiwan since 1999. I go back to visit every two years or so."
"Pros:
Affordable healthcare
A healthier diet (on average)
Better public transportation
Cost of living (outside of Taipei)
A safer place to raise my kids"
"Cons:
The constant threat of China
Ambivalence about Taiwan's national identity
Summer heat when I have to work
Good hamburgers and pizza hard to find
Worrying about my kids' future (see: #1)"
Some Conservative Social Vibes
"Rural Ireland for 5 years"
"Pros: Affordable and non-defensive healthcare, beautiful nature, pretty much no dangerous animals, small enough to make day trips to the big cities."
"Cons: Very little diversity, high cost of living, the government only cares about Dublin and Cork, a lot more sexism than I was accustomed to."
-- Cats_Waffles
A Current Take
"I live in China"
"Pros: Virus is gone = normal life, Cheap af, Earn lots, Super convenient transportation/payment methods, Good food"
"Cons: Well, I probably shouldn't write them. They might be watching..."
"But one for sure is being a foreigner. Everyone thinks foreigners have the virus still and they really make you go the extra mile to prove you don't."
-- HoboMoo
Head on a Swivel
"Moved to Mexico."
"Pros: The people hate trump as much as I do if not more. The cost of living is super low. Public healthcare (a private option is available if you can afford it). Eternal summer. The locals are incredibly friendly. The food is amazing. Acquiring resident status is VERY easy."
"Covid restrictions (masks, health screenings etc) are mandated by the government and no one argues. Mexico is not all poverty and remote desert as is commonly believed in many places in the US."
"Cons: the bugs (never been bitten by so many mosquitoes in my life). The president actively and unapologetically advocates in favor of communism."
"While the people are friendly it is a legitimate concern (more so in certain states over others) that some people have ties to very dangerous people which makes it difficult to trust people."
Just a Quick Jump Over the Pacific
"tokyo vs portland, or..."
"pros:
easy/affordable public transport, route to/from work is covered by employer
socialized medicine, clinics everywhere
cheaper rent & cost of living
low crime, no gun violence
majority of people wear a mask"
"cons:
pay is lower, harder to move up payscale
sexism and racism
language
far from family"
New Home Up North 
"Canadian (now):"
"Pros: Free or very Affordable Health care, 12-18 month paid maternity/paternity leave, Affordable college education (vs. USA), Glaciers, Rainforests, Kind and passionate communities"
"Cons: Not many hot climates"
Lotta Walking, Lotta Working
"South Korea. I'm a recent graduate teaching English here."
"Pros: I can find afford more than 1 pair of glasses I can afford to go to the dentist I can afford to get checkups regularly I walk a LOT more. (10k to 15k steps just on work days) Busses and subways are very clean Quick and easy to get to another town/city"
"Cons: My Korean is bad so I get frustrated at times. Also hard to make friends because of my lack of Korean. I miss my dad I miss: fried cheese curds, Culver's and Chick-fil-A..."
"...Korean work culture is stupid (50 hour work weeks are the norm) Korean educational norms are stupid. I'm so upset when I hear my students stay up till 1am doing homework.. they're 11"
Good Fruit, But Robbery 
"Lived in Colombia for a long time. I was able to be there because my wife has citizenship so immigration was no big deal."
"Pros: people are nice and friendly, fruit and veg are always in season, the jungle and mountains are beautiful. For the single dudes lemme tell you. Some of those girls were just downright unfair beautiful."
"Cons: them cops are about as crooked as they get, foreigners get robbed a lot, most 'girlfriends' have a real boyfriend or husband back home and only want a gringo for the money, everyone thinks you're rich. Oh, the air pollution was worse than China for about a week so that sucked."
"I loved it there but we hit a point where it was time to come back to America (at least for a w years)."
-- Saarlak
A Taste of Both 
"Lived in the US for 6 years but moved to India about 2 years back (Am Indian citizen not American)"
"Pros: Better but tougher education in India. Cheap street food, so many good snacks (just my opinion but American snacks are more about quantity than about taste, except cheez it's)."
"People I can genuinely have a good conversation (in the US, I felt very very excluded and alone).Better healthcare system."
"Cons:Tech prices are outrageous, literally anything from TVs to Cars, any technology is overpriced cause of taxes. Anything imported, even something like a very cheap cheese made in the US will be overpriced (taxes strike once again)."
"Terrible timings for football(soccer), really annoying but I can understand why."
"Overall, there are benefits in living in both the countries."
-- HeroDGamez
Want to "know" more? Never miss another big, odd, funny, or heartbreaking moment again. Sign up for the Knowable newsletter here.
Keep reading...
Show less
Want to "know" more? Never miss another big, odd, funny, or heartbreaking moment again. Sign up for the Knowable newsletter here.
Keep reading...
Show less