The US is represented in the majority of some of the biggest films recognized worldwide–from iconic movies like American Grafitti to The Color Purple, to recent critically-acclaimed films like Minari and Moonlight.
Even classic American sitcoms like Friends are known the world over as the ultimate example of American comedy.
But there are plenty of misconceptions about American culture seen in some of these entertainment offerings that foreign audiences seem to miss, and it's time to set the record straight.
For starters, an apartment in New York City is not at all spacious like the one that was inhabited by Ross, Rachel, Joey, Phoebe, and Chandler. So there's that.

Curious to hear more examples of what our friends across the Atlantic could stand to learn, Redditor Jazzlike_Fondant_518 asked:

"Americans, what's something Europeans need to hear?"
American Redditors had a thing or two to say about how we roll here in the States.
Pristine Washrooms
"Free, clean, omnipresent public restrooms are indeed possible."
– tech_probs_help

Vouching For The Myth
"As a British person who now lives in the US I would say public toilets is something the US does really well. They are everywhere, accessible and usually very clean. Europe definitely needs to catch up on this."
– alienintheUS

Driving In Circles
"We have roundabouts here. They exist. Stop claiming we don't."
– MundaneConclusion246

Preconceived notions can be bye-bye.
Nothing Cool About This
"The flavor of America is not cool ranch."
– IronHarvestX

Maintaining Best Indoor Air Quality

"Invest in hvac and soon cause it won't get cheaper or cooler."
– pallysteve

American Temperament
"A large portion of Americans are rational and moderate people, and what you see on the television isn't indicative of every American you meet."
– accidentalexpat

Toxic Malaise
"America isn't the only country with racial issues."
– NicoTheFileClerk

Moving On
"It's past time you take James Corden back."
– xTHEKILLINGJOKEx

It's A Big Problem
"Europe is getting fat too."
– Advi0001

​Kernel Of Truth
"Putting corn on pizza doesn't make it 'American pizza'. It just makes it disgusting."
– Best-User-Name-Ever
Cinematic Trope
"A good looking guy smoking a cigarette is not a movie."
– 0utcast9851

Despite everything in the news happening in the States creating division and leaving people feeling dejected, a good majority of US citizens are not jerks.
There are loads of kind, considerate, empathetic, and well-behaved people living here.
Europeans often don't get to hear this since much of the media focuses on iniquitous behavior.
Humanity is still intact here.
At least that's what I still believe.

Keep reading...
Show less
Nobody likes the truth.
We pretend we do.
The truth tends to lead to hurt feelings.
But we need to hear it.
Redditor Skinny_Cacitas wanted to get into some truths, though it may fall on deaf ears for many. They asked:
"What's something Europeans aren't ready to hear?"
I personally enjoyed Europe so this will be interesting to hear.
Expansion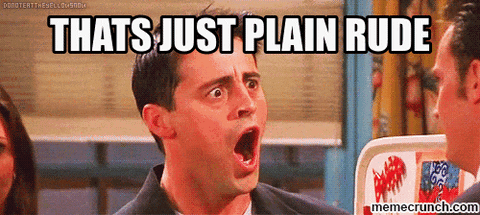 rude GIF
Giphy
"Y'all are getting pretty damn fat too."
"Edit: it seems people really aren't ready to hear this since they keep countering with "bUt aMeRicUH!!" We know there's land whales here, that ain't a secret."
Windebieste_Ultima
A Dutch thing...
"The Dutch toilet is weird, it's externally awkward seeing my own pile of poo just chilling on the integrated poop shelf."
3pointstonibbadore
"I wasn't aware that this is just a Dutch thing. However, it's not just to admire your work. It's also an easier way to check if something's wrong with your poop. When it's drowning in yellow-brownish water it's much more difficult to see if there's worms, it turned out to be green or sentient."
Ferreur
'world police'
"A lot of European politicians (especially Western Europe) use the US as a tool for international diplomacy that would be unpopular political domestically. They'll openly condemn US foreign policy when talking domestically, but a lot of that policy is stuff they explicitly support in meetings like the G7. Europe intentionally has the US act as 'world police' so they can paint themselves as comparatively peaceful, all while reaping direct and immediate benefit to US military action."
ArthurBonesly
Bad Occupants
"The problem with France is French people."
earic23
French people might agree with you. Parisians hate suburban banlieusards, the rich banlieusards (Vincennes) hate the poor banlieusards, folks from Bordeaux think they represent the true France, the Bretons would rather have their own culture, Corsica hates everyone, French overseas departments and territories (Départements d'outre-mer, Territoires d'outre-mer) distrust each other and so on."
Hodaka
Gone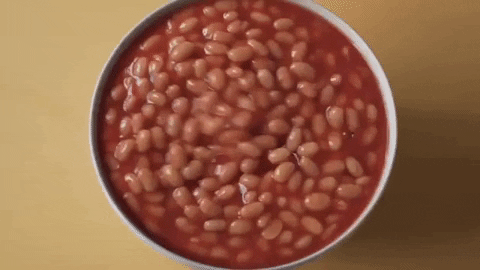 United Kingdom Eating GIF by Declan McKenna
Giphy
"Tesco have pulled Heinz beans from its shelves."
Fellattio_Nelson
I love all beans. So I don't get why that's an issue. Oh well...
the equivalent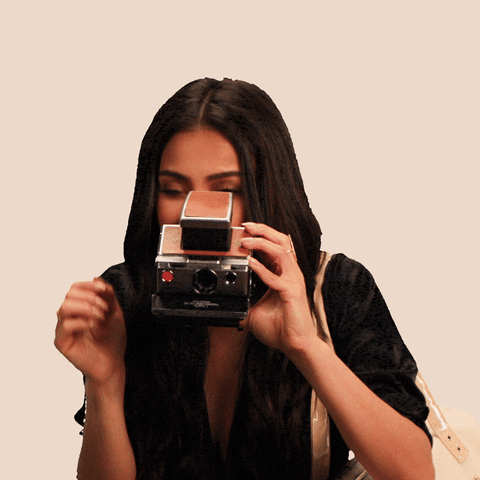 Travel Click GIF by Shay Mitchell
Giphy
"When you come to America and complain about how we do things here… you're the equivalent of the American tourist you hate that complains about stuff in Europe."
majestiq
Oh NO!
"Americans do not put hot dogs on pizza."
Potential_System_229
"I'm not saying it would taste bad, I personally would not eat it. Even though I do eat hot dogs. But in some European countries they think that hotdogs on pizza is a normal thing like ever pizza place has such an item on their menu. It's just like the Japanese that think Americans eat KFC fried chicken as the center piece on Christmas."
Potential_System_229
Free for All
"Nobody should pay to use the restroom. Cleanliness is part of the bathroom attendants job, if you want a clean bathroom, raise the wages of the bathroom attendant, don't pass along the charge to the customers. I also find it ironic that the same people against tipping find no problem with this issue."
carissadraws
Neighborhoods
"Us lazy and fat Americans don't drive everywhere because we are fat and lazy, but because we literally don't have a choice, there's no infrastructure for it, even the sidewalks have random dead ends, too close to the street, or you have to wait 5 minutes for the walking signal to turn green/white."
"And even if we could walk safely and swiftly, suburbia is just neighborhoods with no end in sight and it takes hours to get to a store by foot."
"Edit: this also applies to America-lite (Canada) I'm not exactly sure about Mexico and the rest of NA but this is definitely a problem."
Potatoislandthefirst
Hurry Up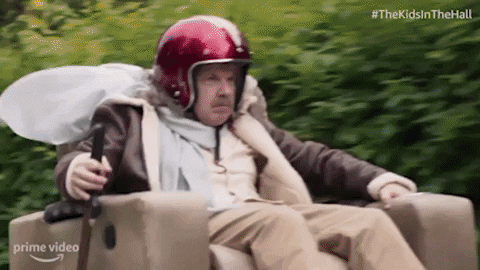 Speed Racer Vroom GIF by Prime Video Canada
Giphy
"In an unlimited speed zone (fast lane), Germans get super mad when you're driving at 230 km/hr and your gauge goes to 300."
Opening-Percentage-3
Well that's an earful. Hopefully nobody is offended.
Keep reading...
Show less
Listen ... we're just gonna be totally honest with you.
The answer is "not much" IF loved ones can come too.
Reddit user benharper09 asked
"Americans of Reddit: What would it take for you to consider moving to Europe to live and work there?"

We don't know if this Reddit user is, like, gathering market data or just really wants to know why Americans don't leave - but here's what Reddit had to say.
Whole Squad Comes With
"My wife and I have discussed moving out of the States, but family keeps us rooted. Maybe when the parents have passed."
- JroyBbop
"I used to live in Louisiana and it's a damn nightmare there but when me and my wife found out we were pregnant in 2020 I decided that by 2022 I wouldn't be in Louisiana anymore raising my child and we let all our family know. There's still FaceTime and social media and mailing gifts and all that."
"If they want to see him or us in person then they can travel here but I wasn't staying in hell so he can be near his family. It'll be better for him to be somewhere that's not as damn horrible. I literally had fear for my life from about age 10-33 when I moved. Nothing was gonna make me stay and raise my kid with that same fear."
- PaulblankPF
"This is a big one. Our entire support system is either here in town or within 2 hours away."
- WizardofAud
A Job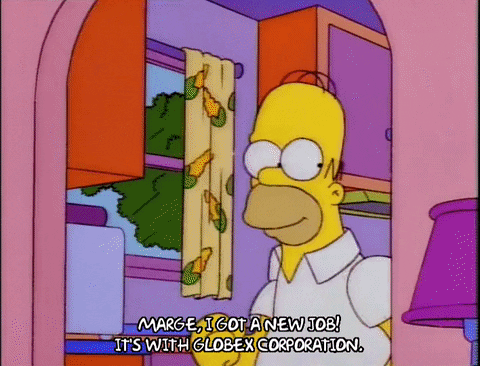 homer simpson job GIF
Giphy
"Um, job opportunities? Europe doesn't let you just up and live there if you want to."
- zugabdu
"Here in Austria we are currently looking for a large number of people willing to work. Austria has around 150.000 job openings that cannot be filled because there aren't enough people."
- benharper09
"I doubt Americans will fill many, particularly with professional jobs requiring a college degree, as salaries tend to be far high over here."
"There are obviously a few exceptions, but as a general rule I don't see it happening."
- monkey3man
"There are pretty significant differences in cost of living too though, as many European countries have healthcare, childcare, you can actually live in many European cities without owning a car which as I understand it is realistically impossible in the US. Looking at salary v. salary is too simplistic to really compare the buying power you're left with after taxes."
- Randyboob
Are We Even Wanted?
"Do they even want us?"
- Infinite-Hearing-738
"Not if you are old without money. Or young without skills."
- RedditRage
"Yeah. We do. I would welcome Americans with open arms. Though I understand it's hard for most Americans to move to Europe."
- Mrbananacompany
"I mean maybe you personally be okay with Americans moving to your country but your immigration laws are not so amenable."
"It's not that Americans don't consider or want to move to Europe as this question implies, we want to but it's not easy to do legally."
- Infinite-Hearing-738
"We are strongly considering making the move. My biggest concern is the language barrier. I know some people may speak English as a second language but I wouldn't want to presume."
- GeoffAO2
Pros Over Cons
"Consider yes. Actually moving to one of the many countries with their pros, cons, and immigration policies is a whole other matter. This kind of thing works best for people who are very young, very rich, or have an employer involved."
"Not Europe, but I looked into Canada for a while and the pros and cons ended up convincing me it wasn't worth it for my family."
- Bobanderrs
"For the last few years this has been an annual discussion my wife and I have. The pros just don't outweigh the cons yet. Burning a huge amount of money to move away from family and friends to be an outsider in a place where seasonal depression would crush me and cold weather issues would be detrimental to my wife's health issue along with a lower paying job with fewer prospects for advancement in a place where the cost of living is so much more expensive…it always seems like a good idea until we list out all these things."
"That and Canada seems to be experiencing the same issues the US is - albeit on a much quieter level (which to some degree is often more concerning. Trucker convey tried to happen here and it got egged out of existence with them all fleeing. In Canada everyone stood around and just let it exist. For days. And days.) - which make me realize I might be better off staying put. It also seems wrong for me to be the one to up and move when I am white, straight, and in a decent financial position. My vote, my voice, my donations all make a difference for marginal groups that are fighting. We have a lot of friends in the LGBTQ community and being the ones that got to leave would just kind of haunt me."
- zerobeat
Language Barrier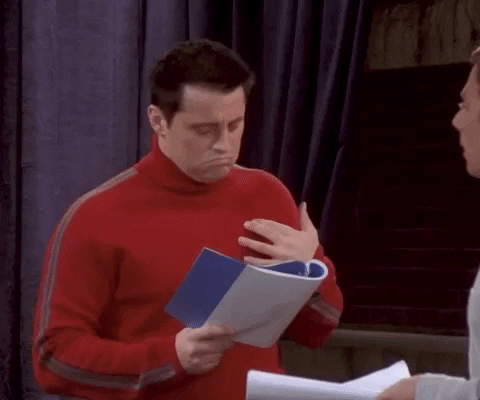 season 10 friends GIF
Giphy
"Aside from everything everyone has said is language. I took Spanish for 6 years and maybe understand 10%. I took German for a year and can say hello. I did duelingo polish everyday for six months and got nowhere."
"I've accepted its damn near impossible for me to learn a language. I could sell my house to have the money. I could leave my family. But job stability and language...those are my 2 big problems."
- Scarlett-Amber9517
"This is the big one for me. You could go to Germany, Denmark, Norway as a tourist and just speak English. But working a day-to-day job, going to the supermarket and all that, you really need to speak the language to be productive, no matter how patient your co-workers are. (I'm a software engineer)"
- AaronDNewman
"I will say, being in the country helps immensely. I can't imagine trying to learn a language while sitting in the US."
- AKdriving
Once You Understand, It Makes It Hard
"My family are immigrants to the US so know how hard it is to start somewhere new. Also a lot of my family is in the US and I don't want to miss my nieces and nephews growing up"
- Positpostit
"I am a UK person living in America (have been here ages) - I know my wife and children dont like the way america is shifting, and through citizenship of me and my children I could easily get everyone legally into the UK."
"But... would my (college age) kids want to go there? Would we be able to make friends as near-retirees? Would the (inferior) material standard of living be too much of an adjustment and we would be shivering through the winter wondering what we did?"
"The favorable exchange rate makes it tempting too... but the reality is I think there would be some big personal drawbacks for my family"
- GoodAndBluts
​Guarantee Safety
"Being able to guarantee my safety as a practicing Jew."
"I love Europe, have loved my time in Europe, but the track record on that score .....is not great."
- firerosearien
"I feel the same way as a black woman. I'm used to and can often reconize/avoid most of the racism in the US. But it's an entirely different beast in other countries. At my age, I don't think I have it in me to navigate those complexities."
- OG_PunchyPunch
"I can understand this. The problem about saying "moving to Europe" is that Europe has so many different cultures and attitudes depending on where you go."
"Here in the UK, racism certainly still exists but as a mixed race person, I've only experienced racism towards myself a handful of times and I personally believe the UK has some really good attitudes to race, especially in London probably the most diverse place in the world"
- HoodedArcher64
Money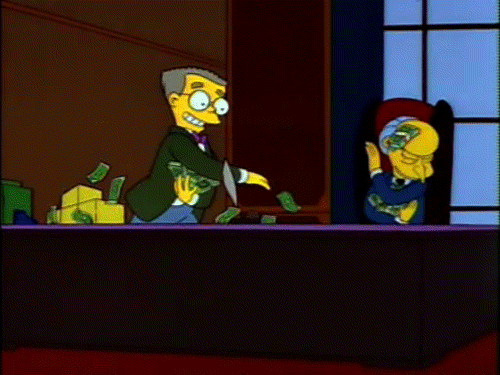 The Simpsons Money GIF
Giphy
"Uhh money."
- [Reddit]
"And help with the paperwork and whatnot. It's not easy to immigrate to Europe, they're not really interested in you just arriving."
- TheBimpo
"It can be expensive, long and frustrating but I just did this with a big family and pets about a year ago."
"Particularly thankful today to be "somewhere else" with my teens and twenties daughters."
"All the help you need is on Reddit. Lots of helpful people and resources."
- 50MillionChickens
"You start at the beginning, and learn learn learn. Just like any other thing you want to know. People figure it all out every day, and I am confident you could, too!"
- redditshy
Marketable Skill Or Marriage
"I have no marketable skills that eu countries want. And most don't accept a lot of what I can do for a work visa. So my best bet to immigrate is marriage."
- Herodotus_9
"Same. No one in Europe wants me, so the answer to OP's question is, "it would take any counry in the EU wanting me."
- wakattawakaranai
"Came here to say this. From the research I've done, the desirable skills for most countries are stem/healthcare/etc. and while it makes sense why that is, not everyone can just up and make a career change to one of those fields."
"That can be expensive or daunting even if you're just doing it to change jobs and stay in the US."
- ingb96
"This. If it was easy/possible for most Americans to move to Europe a lot more of us would be leaving. Even if you ignore the legal hurdles, more than half of Americans can't afford a $1000 emergency (the most relevant statistic I could find), and probably couldn't afford to move states let alone continents."
- H_Mc
"I'm married to an eu citizen. My kids are eu citizens. But I still can't get residency until I'm at least conversationally fluent in the language."
-okayyeahsurewhy
AS Long As There Is No Dragons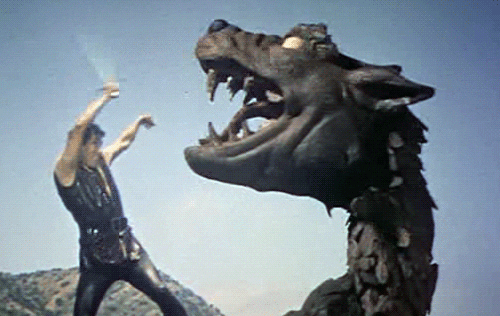 stop motion horror GIF
Giphy
"The castles look nice, but the threat if dragons keep me away."
- NeverLickATazer
"That's not much of a problem in Europe, my hometown only got destroyed 5 times by a dragon in 30 years."
- ohara1250
"Did the smith and the cobbler survive the dragon strike? Or did the plague do them in?"
- jojowhitesox
"So you have 'dragon season' like we have Hurricane season and Tornado season. Got it."
- Gr8NonSequitur
"We have sorted that problem in Wales and advertise the fact on our flag."
- mileswilliams
"The dragons you see coming. It's the rats that get you"
- benharper09
You've seen what Reddit has to say, so now it's your turn at the mic.
Americans, what would it take for YOU to head across the pond to live in Europe?
Keep reading...
Show less
"Thoughts and prayers." Those are the two main things doled out immediately in the wake of a mass shooting in the United States.

Let's face it. While platitudes are all well and good, they are merely a contrivance to fill the silence that has stunned devastated communities.
As many American citizens call for stricter gun legislation, there are just as many who advocate for their right to the Second Amendment.
How has this become the polarizing issue in the country while many other parts of the world maintain peace–presumably due to citizens not having the right to bear arms?

Genuinely curious to hear from a specific demographic, Redditor Wonderful-Wash-2145 asked:

"To the Americans who don't agree with changing the gun laws? Why?"
People shared their informed opinions in great detail.
When Gun Advocates Lack Common Sense Or Knowledge
"I live in a state, California, which has all of the gun laws that people are asking for and then some. While our gun violence isn't as high as a lot of other states, it was already rapidly trending downward before our biggest laws, like our 'Assault Weapons' ban passed. And we've still had our share of mass shootings. With the laws in place it's easy to see why they're ineffective."
"Assault Weapons ban? Because the only thing separating an AR-15 from any other semi-automatic rifle are ergonomic features like the stock and grip, AR-15s and similar rifles are still sold here, just with those features swapped out for less comfortable alternatives."
"'Universal' Background Checks? What people don't realize is that every gun store around the country has to run background checks on buyers already, 'Universal' means that private sellers have to do that too. How is that accomplished? The buyer and seller have to meet at a gun shop so the gun shop can run the background check. The problem is, there's nothing to stop someone from just NOT doing that. If you want to sell a gun to your best friend, there's nothing stopping you from doing it in the comfort of your own home, no paperwork required. So universal background checks aren't universal, they're voluntary but if people called them voluntary background checks, it would be too self-evident that they're not much of a solution."
"Before people say 'Well one state having those laws is ineffective because people can just buy from another state.' No, that's not legal. You can only legally buy a gun in the state in which you reside. Do people still do it? Yes, people break the law by buying from private sellers, which more laws wouldn't prevent."
"Americans buy 15 Million guns a year from dealers, who knows how many are purchased from private sellers. Countries like Australia where gun control has been effective only had a few million guns in their whole country, much less the hundreds of millions that the US has."
"The reason gun nuts oppose 'common sense' gun control is that a prerequisite for common sense is common knowledge, and it's rare for gun control advocates to have knowledge of both firearms and the laws that currently regulate them in pro gun control states like California."
In The Absence Of Enforcement

"And, a lot of the existing laws aren't enforced. Domestic abusers are supposed to surrender their arms are rarely do and the police rarely follow up, for example. I saw a thread yesterday where someone cited 27,000 known firearms holders that were illegal that law enforcement didn't do anything about."
– allboolshite
Weak arguments were also presented.
A Proposal

"So why not make guns have to be registered the way cars are? If I want to sell my car to my friend, I have to fill out paperwork to tell the state that the title for that car is being transferred to my friend. Can't we do the same for guns?"
– SenoraNegra
A Salesman's Statistic
"I sell auto insurance. Do you know how often someone comes in to insure a vehicle they purchased but never put into their name? Literally like 5 times a weeks if not more."
– Hemp_Milk

Troubling Situation
"A big problem with anything regulatory is how ripe it is to be exploited for the person doing the regulations. A lot of gun control measures have to be enforced by someone and if that person is racist, guess who gets the regulations enforced against them more often? It's still a policing issue when at the core a large group of people simply can't trust the police, and now this is putting both parties in an even more dangerous position."
– Marco2021st

The thread continued sparking a lengthy discussion about gun culture.
A Slippery Slope
"I think one of the concerns that people are thinking about is that the 'gun reform' movement is a stomach that can't ever be satisfied, meaning, they are always going to ask for more ways to reform guns until eventually people won't get to have any. And I think people who are against gun reform know that 'gun reform' is a slippy slope to banning guns outright and overturning the 2nd Amendment."
– BoringNoise9942

What's The Point?
"Governments do not care about their people. Look at selling drugs to the black community, poisoning alcohol during prohibition, anti-privacy laws, I could go on but there's no need to fill paragraphs of these things. And we're supposed to hand over our tools of self-defense and expect the government to protect us? The same government that just sat there outside the Uvalde school?"
"And how are they going to get guns out of the hands of criminals anyway? A good chunk of these shooters are already using guns they can't legally own. If they try to completely get rid of firearms through a 'war on guns' in the same way they've waged a 'war on drugs' for decades, then the amount of illegal, untraceable firearms is only going to go up with every passing decade."
– Mama_Mega_

The Challenge Of Regulating Culture
"I think people are dancing around a core point here as well: you cannot legislate culture."
"Say we do implement just the most severe of gun laws and, miracle beyond miracles, they are 100% effective. Alright, so if I want to hurt a bunch of people en masse and guns are out of the question what do I do? What about just running a van through a crowd? What about some improvised explosive devices? Knives?"
"People think guns are the problem, but they are just a very convenient tool by which the problem expresses itself. I've lived in many of the so-called 'safe countries' with strong gun laws. In some respects, they are indeed safer, but it's because the laws reflect a pre-existing cultural sentiment. This also doesn't mean random mass violence doesn't happen. I'm going to use Japan here because that's a country I spent a long time in: there were the famous sarin gas attacks in 1994, also a murderer who drove a vehicle through a crowd in Akihabara (early 2000's, I believe), and a lot more public stabbing sprees than you'd expect. One even happened a few stations down from me while living there and three little girls on their way to school died. It's more of historical crime now, but there was also an early 1900's mass shooting where a man, rejected by local women, decided to cut off power in his local village and systematically execute everyone in their sleep before blowing his own head off at dawn."
"The effort needs to be put into why we seem to have so many disaffected people who are so far gone that mass shootings seem like a reasonable consideration. Gun laws are ultimately just a bandaid fix and, because a good portion of the U.S. is culturally attuned to firearms in a positive way, it's a bandaid fix that one would have to fight tooth and nail for."
"It would be an inefficient fight and even absolute victory would just result in a half measure. I oppose gun laws for precisely the same reason I oppose the war on drugs; it's a fight that will never end just by slapping on new policies. Generations of legislators and activists will commit to it and unfathomable amounts of tax dollars will be dumped into it and in 30 years we will still be asking ourselves the same fundamental questions about our safety."
"The uncomfortable reality, at least from where I sit, is that a lasting solution is going to have to be proactive, play the long game, and be willing to figure out what has gone so wrong in our social makeup as to push people to random acts of mass violence."
"And even then, there will still just be psychopaths beyond salvaging and reincorporating into functional society."
"I also know people will want to just say 'no, more just gun laws' or 'this is all the fault of capitalism' etc. etc. but I think those who hold these simplistic, one-note positions are fooling themselves into thinking that this is as easy as identifying the sole 'big bad thing' and then destroying it. As a historian, I can guarantee you that it's never just one factor at play.'
"I couldn't agree more that Americans need a more proactive and preventative approach to this issue. But I think guns are just the patsy boogeyman that is simple and comfortable to place blame on. If Americans choose to fight that fight, then so be it, but I maintain that it will be long and ineffectual. In the mean time, more will die and we can all happily believe we are doing something about it."
– Samhain27

What Is It About America?
"I get 'gun culture'. But why is the US more violent?"
I think madmen and people that commit acts of random violence are basically the same % in every country. Difference is that if a mad men in my country comes at a supermarket with a knife, he might kill one or two people but he will get tackled."
"Taking a car trough a crowd, been there. That's a different animal, is terrorism."
– Good-Groundbreaking
The thread was full of debates with pro-gun activists presenting their case and anti-gun advocates responding with arguments.
It's an endless discussion that has no resolve in sight.
So now what? What are your thoughts and suggestions that would promote a compromise or solution about gun control?

Keep reading...
Show less
America rarely listens.
That is because America always believes it is right.
That is not an unpatriotic admission.
I know many people will read it that way, but that would be a false assumption.
America needs some hard truth.
That is the only way to heal and move forward.
Who is willing to listen?
Redditor Pacificfighter wanted Americans to be open and hear about some facts they can no longer ignore. They asked:
"Rest of the world, what are Americans not ready to hear?"
We really need to understand how our politics has made us look. It's a disaster.
Heroes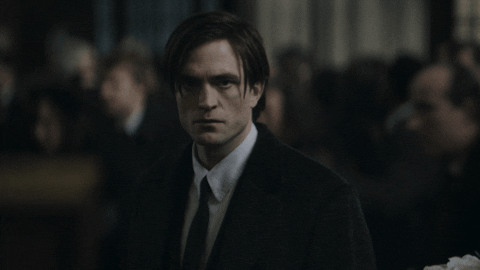 Robert Pattinson Reaction GIF by The Batman
Giphy
"Current Batman and Superman are British."
elusiveclownface
"Current Thor is Australian, and that's working out pretty well."
eaglescout1984
be healthy
"Just because it's 'organic' doesn't mean it's 'healthy.'"
SLVRVNS
"When the organic craze hit, the labeling and usage of the word killed me. I got a dual undergrad in chemistry and comp sci, so my mind can be very literal. Some things are absolutely organic, even if they are grown with pesticides bc they are organic compounds. WTF people."
stannndarsh
Weird
"Treating politicians like worship leaders is kinda creepy."
JewishPastor
"It's not just the political parties. It's identity politics across the board being leveraged. You should see the subgroups in society that hate each other. You have to laugh when one group that fits into the same general group hates the other group because they aren't '(group name/type) enough.'"
topcrns
Recovery Time
"You shouldn't have to give birth then go back to work a week later."
OldGreySweater
"I won't even get a week. I'll have to call in "'ick' when I'm in labor/giving birth and then as soon as I'm discharged from the hospital (usually within 24 hours for vaginal deliveries) I have to go back to work because I'm not eligible for any maternity leave at all."
"I honestly have no idea how I'm going to manage, but I am super jealous of other countries that have paid maternity leave, lower maternal death rates, and they also aren't paying $40,000 every time they have a baby."
oh_hey_look_its_me
Service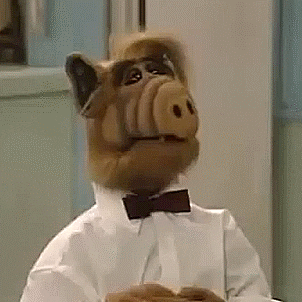 miami vice ok GIF
Giphy
"Your tipping system sucks."
SwingJugend
It's not that difficult to tip. Just do it.
Speak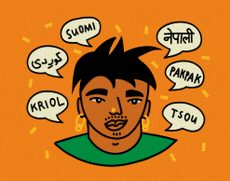 Talk Talking GIF by Wikipedia
Giphy
"It's normal to know more than one language."
insomniacMacbeth
"This really depends on where you're from. There are lots of monolingual people outside the US. IIRC ~50% of the world is monolingual."
Budget-Tie-3222
Blurred Lines
"Religion isn't something that should be tied so tightly to politics."
james_t_woods
"Religion in America is, in general, a mess. Here in the UK, religion has some power in politics but not to the extent that it has in America. Bishops mainly speak on topics like Euthanasia as they have experience with dying people."
CyanideIE
What a Mess...
"The first thought that goes through your head as you enter the ER shouldn't be 'how am I gonna pay for this?'"
PygmeePony
"I owe 100k+ in medical debt I'm never going to pay. It doesn't effect your credit so who cares. I just ignore it has no effect on anything. Some people are just idiots and take out loans to pay medical bills and then end up owing to a third party that will affect credit. The American system is great if you know how to take advantage of it."
Costco92
Who Cares?
"Other countries don't usually have such an obsession with high school sports. We have teams, maybe soccer, basketball, hockey... but if the team wins the cup or championship, good for them, no one else really cares about other people's after-school activities when you have your own."
Cloud_Murph
frauds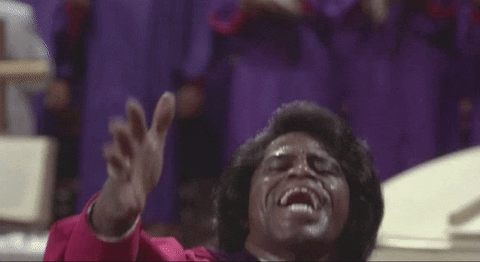 James Brown Church GIF
Giphy
"Celebrity pastors, commercial mega churches and other such things go against the teachings of Christianity."
UrMa9
America. Did you take notes? The world is watching.
Want to "know" more?
Sign up for the Knowable newsletter here.
Never miss another big, odd, funny or heartbreaking moment again.
Keep reading...
Show less