Lots of books and movies have imagined first contact with extraterrestrials.
Sometimes it ends well, other times not so much.
So choosing the right spokesperson for Earth is critical.
Redditor Ill-Jelly2924 asked:
"Aliens come to Earth, we need a leader, who should be the president of the entire world?"
This Guy
"James from down the road. He seems to have his sh*t together."
"Had his Christmas lights down about the first weekend in January."
- baronvonbee
Turnabout
"The aliens."
- Renee_D608
"I for one welcome our alien overlords."
- GracchiBros
"Can't conquer the planet if we declare you leader upon arrival."
- Panic_Azimuth
"Aliens come to earth..."
"Humans: 'You are our new leaders. What next?'"
"Aliens: 'SON OF A BITCH! You know what? Nevermind, next planet'."
- josiahcruz__
"'No seriously, wait.. where are you going? We actually... no hold up, we do need a... damn it, they're gone...'."
"'We really screwed up, eh?'"
- Silver4ura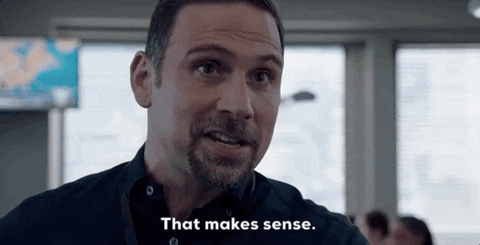 Giphy
Mommy
"My mom. Not even joking."
- rfd2115
"And then she start wooping their a**es (if they have any) with her 360° no scope slipper throw."
- Hefty-Cartoonist674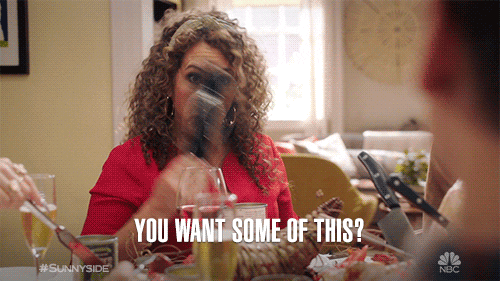 Giphy
The Best Boy
"The dog that is a mayor in that one town."
- cheeseonmypotato
"He's certainly got the qualifications."
- invisible-hand-shake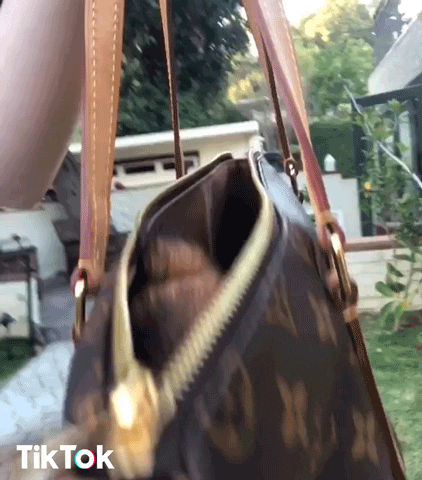 Giphy
BBC?
"David Attenborough."
- _Snide
"The perfect ambassador of life on Earth."
- Ashtorot
"Not an option. The aliens would have sought him out in the earlier days to front their biographical documentary series. A once in a lifetime gig that one."
- ruka_k_wiremu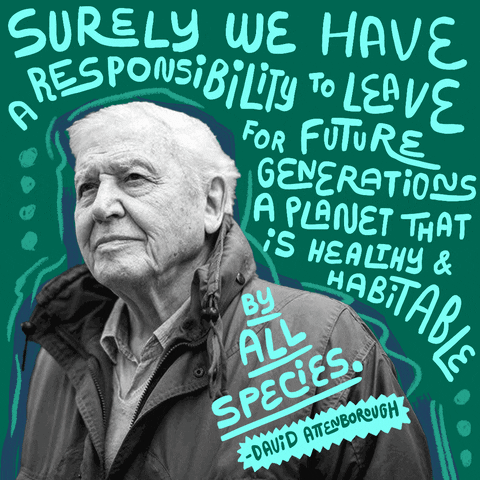 Giphy
It's Not Easy Being Green
"Kermit the frog so he can relate to little green men."
- joedagrinder
"And he'd play his little banjo to win them over and steal their hearts."
- call_me_cort
"The aliens might be a little concerned about the hand up his a**."
- fugue2005
"Don't they supposedly do that to abductees anyway?"
- AnonymousPerson4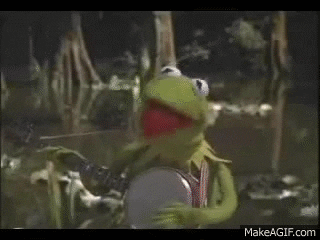 Giphy
Won't You Be Our Neighbor?
"Mr. Rogers"
- DJSp00k
"We get Bob Ross, Steve Irwin, and Mr. Rogers together to make peace with the aliens."
- dragonslayer694296
"So we're just raising all the dead and making them meet with aliens?"
- TFlo904
"Throw in a Betty White, and you'd have a zombie squad."
- 9gagiscancer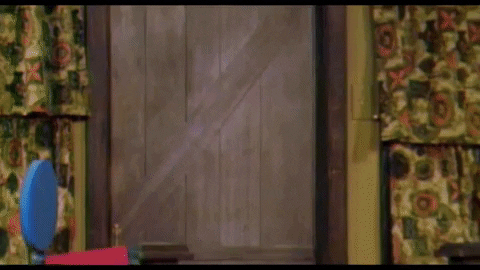 Giphy
Idiocratic
"Dwayne Elizondo Mountain Dew Herbert Camacho."
- Reelplayer
"I was gonna say, Terry Crews, either as himself or as President Camacho."
- boot2skull
Who?
"The Doctor."
- oogeej
"It was revealed during the Twelfth Doctor's run that every nation agreed to name the Doctor President of the Earth when there is an Alien Invasion, until said Invasion is over."
- bowtiesrcool86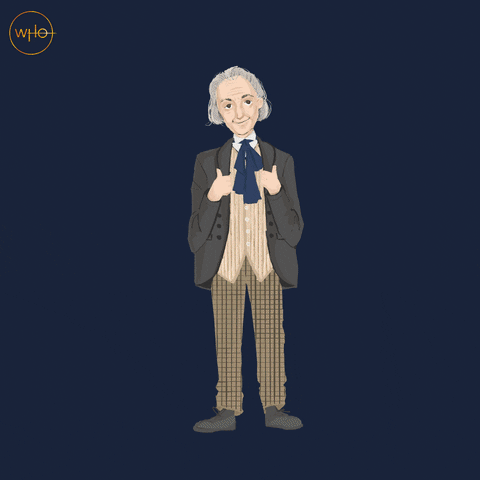 Giphy
Dolly Would
"Dolly Parton"
- bluevelvetwaltz
"She'd turn it down. Proof she's the right choice."
- mochalatteicecream
"'To summarize the summary: anyone who is capable of getting themselves made President should on no account be allowed to do the job'. ~ Douglass Adams"
- AceMosaic
"Nah, she'd do the Southern Refusal and then accept it when someone super unqualified tried to step in instead."
"But she'd make sure the aliens knew she is only doing it because the people wanted her to, which she'd explain while being a gracious host."
- Elaan21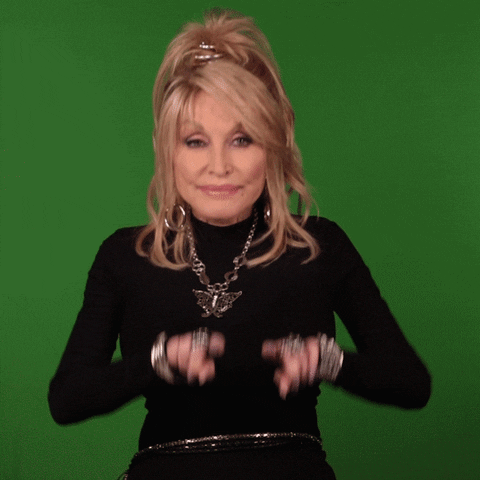 Giphy
Picking the right representative during first contact is critical.
Our existence could depend on it.
So, did Reddit get it right?
Or is there someone better for the job?
Want to "know" more?

Sign up for the Knowable newsletter here.
Never miss another big, odd, funny or heartbreaking moment again.
Keep reading...
Show less
What is waiting for us in outer space?
Do we really want to know?
I don't. But we should probably figure it out.
Just in case we are not alone.
And any missive sent from above would worry me.

But knowledge is power.
Redditor MelonExtinguisher wanted to hear what "conversations" we could have from beyond our solar system that would be too much.
They asked:
"What could be the creepiest message from space?"
I figure a nice warning would even be creepy. Kind, but creepy.
Farewell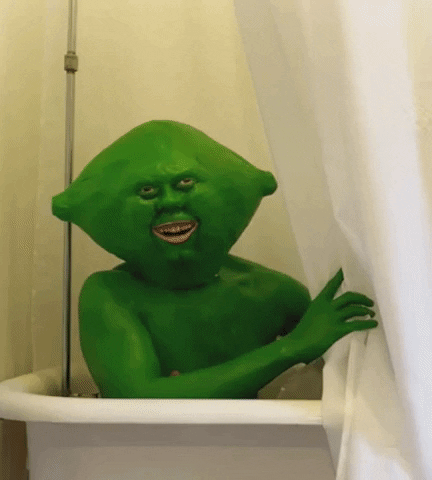 Bye Bye Peace GIF by Cappa Video Productions
Giphy
"Don't remember where it's from, but there's a book or something where humans start getting messages from everywhere that are goodbyes from other species as the universe ends."
KhaoticKrabb
Sound Off
"Audible human screams."
Uncannier
"Winner right here. Yikes."
doctora_novia
"Or your planet's extended warranty."
kooshipuff
Where is Everybody?
"What the hell did you guys do with all our dinosaurs?"
FranksRedWorkAccount
"Bonus scare if the aliens tells them that the earth is like a breeding ground for dinosaur pets like we have for cats and dogs."
skisawsome
"We thought that asteroid was you getting tired of them, so we evolved into intelligent life."
GunzAndCamo
Tick Tock
"A countdown without context."
WodkaAap
"Would be fun to project a countdown into space to just mess with however did it. But just make our countdown end before theirs."
Kelmeckis94
"If it ends with 'Happy stellar new year' I think we'd be good."
Just-Call-Me-J
YOU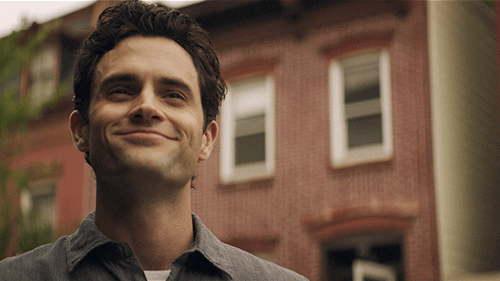 Happy Penn Badgley GIF by Lifetime
Giphy
"One claiming to be from Earth. In English. Describing us humans but very clearly not from Earth."
TheFreshHorn
Well that is more than we need to hear?
The Voice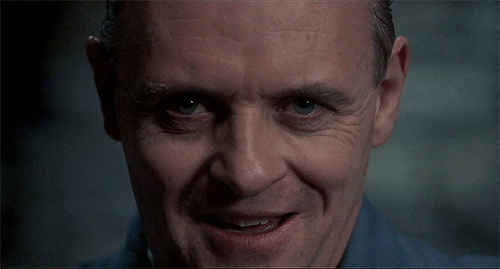 Hannibal Lecter Killer GIF
Giphy
"A voice which is almost human but just off enough to make your skin crawl, telling us to stay away."
TheChainLink2
Hush
"Be quiet or they will hear you."
Quint89
"I reread this every time it comes up in a thread - at least a dozen or so times now. One detail just occurred to me that hadn't before: if the message left earth 40 years ago (eg this race of aliens are relatively close), and we've been broadcasting for 100."
The realization that a scientist has is much more profound then 'oh crap, this is scary better stop broadcasting'… more like "oh f**k, our 100 years of broadcasts are traveling out into space already, there are millions more potential recipients, and stopping now won't change much, we're already f**ked"
"That first message 100 years ago could just be reaching the big bad aliens now… and they have decades worth of a radio trail to follow."
Brown_notebook
Trust Issues
"Be careful, don't trust them."
Jumpingtojupiter
"There's actually a really good Kurzgesagt video about this concept. And how it is actually quite logical that upon detection of another intelligent species both will immediately try to annihilate each other. And for this reason we probably should not advertise our existence to the galaxy."
nick1812216
DONE!
"Exterminate. Exterminate. Exterminate."
MomCat23
"Yeah I was surprised we hadn't gotten more of these responses. Thought it'd be a go-to for a lot of folks, given how The Stolen Earth went."
nairbeg
WHO?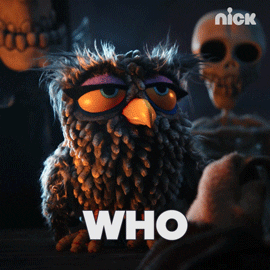 Owl What GIF by Nickelodeon
Giphy
"The owls are not what they seem."
failurebeatssuccess
No thanks...
"It'd probably be an unsolicited alien nude pic."
Mr_Otingocni
"What if that's what crop circles are?"
Nobody_Super_Famous
Don't be Shocked...
"'People of Earth, your attention please. ..This is Prostetnic Vogon Jeltz of the Galactic Hyperspace Planning Council. As you will no doubt be aware, the plans for development of the outlying regions of the Galaxy require the building of a hyperspatial express route through your star system, and regrettably your planet is one of those scheduled for demolition. The process will take slightly less than two of your Earth minutes. Thank you.'"
"'There's no point in acting all surprised about it. All the planning charts and demolition orders have been on display in your local planning department in Alpha Centauri for fifty of your Earth years, so you've had plenty of time to lodge any formal complaint and it's far too late to start making a fuss about it now'"
Fragrant-Pass-3568
Strike 3
"We tried to give you a second chance. Unfortunately, you have failed us again and now we shall correct this mistake. Forgive us, goodbye."
Spidermanzinho
"Maybe the way the world's been the last few years has messed with my head but why does that scenario just seem so plausible?"
Loofs_Undead_Leftie
Just Us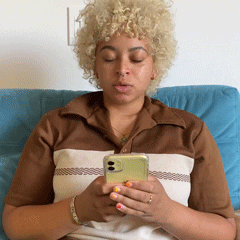 Fall Scrolling GIF by Fia Oruene
Giphy
"We are dying. By the time you receive this, you will be the last sentient species in the universe."
peon47
Flood It
"'We're sorry we couldn't hold them any longer, may the cosmos protect you from the imminent horror you're going to suffer.'" And then a timer of 14 days shows up all around the globe and a blueprint of items to build something displays."
God_of_hoodies
"At this point I won't be surprised especially if it's the flood or tyrants."
variogamer
Change the Channel
"I'm getting bored of watching these. I was into for a few thousand years and they still haven't evolved past their own consciousness. Let's restart the simulation. Maybe the next ones will be interplanetary by this time."
RuneAcademy
"There's no way for us to know for sure, but it's theorized that there was calculus in there, among other things. Calculus wouldn't be invented by other means until Isaac Newton in the renaissance. So yeah, it set us back at least a thousand years."
rl231661
Left Behind...
"We're sending a transport to pick you up. They will kill anyone who stays behind. The transport will arrive in 12 of your hours, and leave in 24 hours, departing for the refugee center at alpha-centauri. Don't worry, the transport has room for at least 1 million of you. And we're told the refugee center isn't so bad. Consider taking some pictures of your planet before you go, to remember it. Unfortunately we can't take cultural artifacts unless they fit in your carry-on. Please form orderly lines at the transport pickup location."
snapwillow
No One is Home!!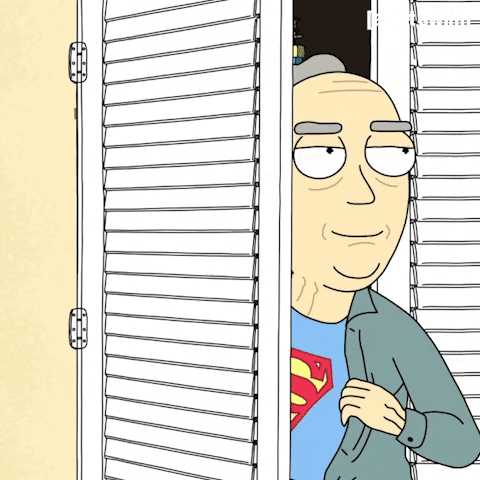 Season 1 Episode 3 GIF by Rick and Morty
Giphy
"Communication is dangerous. Stop reaching out, stop trying to find other life. We exist, we're out here. But if they find out about you, they'll be the first to visit."
GunsandIndica
"What then?"
"One thing. I had a dream like this scenario once. In a voice that's just barely human, but too softly spoken to be something otherworldly, a message sent to NASA from an unknown source; saying: "'They've been giving us chances. For years now. I tried telling you guys...but my messages were never received...'"
"'It's all over. I'm sorry. All I can tell you now is that they're plotting... planning... waiting. I don't know how advanced things are on Earth now but... you NEED to come up with something to get out of Earth NOW. If not, get people underground. Deep underground, as low as possible. The world you know now? Forget it.'"
"'Everything you once knew is going to die. Prepare yourself, because if I know anything things are about to become a living hell. Good luck. And oh yeah! The most important thing you need to know is-'"
"The message cuts out."
"What then?"
sunwooosh
Let's all hope none of this can happen. My 2022 Bingo card is already full.
Want to "know" more?
Sign up for the Knowable newsletter here.

Never miss another big, odd, funny or heartbreaking moment again.
Keep reading...
Show less
Alien invasion movies typically portray extraterrestrials as hostile entities endeavoring to either enslave us by inhabiting the earth or blow it up into smithereens.
But while the very thought of an unsolicited visit from beyond the solar system is terrifying, what if they want nothing more than to get acquainted with us earthlings?

And while our species is getting to know the other, Redditor cocoperrier had an interesting hypothetical he posed to strangers on the internet.

And that was:

"If aliens asked you to pick one song to represent humanity what would you pick?"
People didn't hold back from what they really had to say about our humanity.
An 80s Classic
"Everybody wants to rule the world 👀"
– Vv-V

Getting Along
"Why Can't We Be Friends?"
– theniqk
What A Conservatorship Is
"Toxic - Britney Spears"
"All aliens need to know that this is a traditional ballad from the cradle of civilization."
– brentus86

Our Clock Is Ticking
"The final countdown - Europe. First 80s song I remember hearing, first song I played on the sax (that wasn't part of my learning songs). It's a banger and always will be."
– Wynonna99
Shifting Blame
"We didn't start the fire."
– NirinQuing

Accepting Our Fate
"It's the End of the World as We Know it (and I Feel Fine) by R.E.M."
– mrmitchs

When putting ourselves in a positive light, these songs seemed appropriate.
Hey Now
"You're an all star."
– L0AD13

Two Choices
"Louis Armstrong - What a Wonderful World.....Would be the aspirational choice."
"Theme from Sanford and Son .....Would be my personal choice."
– KirbyBucketts

It's Quite Bubbly
"The Coke song:"
"I'd like to teach the world to sing in perfect harmony…I'd like buy the world a Coke and keep it company."
– NorthernStockNoob

Holding On To A Good Thing
"Never gonna give you up."
– CLEETUSTHEMIGHTY
We Are Winners
"We are the champions of course."
– fantasy2301

These might work best as a playlist to welcome our martian friends.
Timeless Composition
"Beethoven's 9th symphony"
– Smooth-Reality-1434
"I was thinking Beethoven too, but one of the piano sonatas (no. 8?) or quartets (no. 14?)"
– GruckleBuck

"Welcome to the Jungle."
– Soylent-PoP
British Invasion
"Almost all the songs by The Beatles."
– dennis7x

I think there is no better introduction to humanity than the single most-performed song and most-translated song ever.
"It's a Small World (After All)."
The Sherman Brothers' earworm written for Walt Disney succinctly conveys a positive message of peace and brotherhood, and it represents the very essence of the humanity we can only hope to strive for.

Want to "know" more?
Sign up for the Knowable newsletter here.

Never miss another big, odd, funny or heartbreaking moment again.
Keep reading...
Show less
If there is extra life out there, they may have passed over us already. They've had centuries to make an appearance and not a peep. Well, allegedly.
However, if they were to visit or ask us to come on up, who would we send?
We'd need representatives that aren't embarrassing, foolish, rude, or crazy. And of course, someone who could let loose and have a laugh.
Redditor jakehood47 wanted to discuss the "best" choices we have for humanity's spokesperson, they asked:
Aliens land on earth, and we have to send one person, from any point in history, to meet with the aliens to leave a good impression of Earth and prevent total annihilation. Who would you send?
We must of course send Adele. As long as they promise to send her back. And if she goes... I'm going as well.
Steve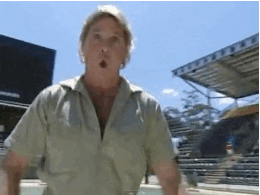 steve irwin GIF by Bustle
Giphy
"Steve Irwin. He was great at handling creatures we think are strange and scary." ~ iamacraftyh**ker
"My first thought! What a legend he was! And his enthusiasm for life would be so disarming they would just go with it."
~ kittenharty
Carl
"Carl Sagan." ~ Vegaman11998823
"The Earth is a very small stage in a vast cosmic arena. Think of the rivers of blood spilled by all those generals and emperors so that, in glory and triumph, they could become the momentary masters of a fraction of a dot."


"Think of the endless cruelties visited by the inhabitants of one corner of this pixel on the scarcely distinguishable inhabitants of some other corner, how frequent their misunderstandings, how eager they are to kill one another, how fervent their hatreds."
"Our posturings, our imagined self-importance, the delusion that we have some privileged position in the Universe, are challenged by this point of pale light. Our planet is a lonely speck in the great enveloping cosmic dark. In our obscurity, in all this vastness, there is no hint that help will come from elsewhere to save us from ourselves."
"- Carl Sagan (The Most Metal Quote of All Time)"
~ MoxEmerald
Will we be destroyed?
"Genghis khan, for genocidal communal reasons." ~ HorseWest9068
"Mr. Khan! How'd the meeting with the aliens go? Will we be destroyed?" "No. I don't think they can do that anymore. On a semi-related note, I am now the Great Khan of the UFO and some planet I've never seen before. You're all welcome and also under my rule." ~ Frapplo
Rise & Fall
"Marcus Aurelius." ~ Stoic-Nurse
"I feel like this would be a good view. They wouldn't just receive a positive view of the world but a true view of the world pain and suffering but, from the ashes something great rises and many great things happen, empires, nations, kingdoms."
"All rise and reign for lifetimes. Many grow attached to that way of life and believe it will stand for eternity only for it to end in someone's lifetime. But those who came before saw them at their height and true beauty and those after saw it crumble and fall." ~ PeanutRecord698
Love Him!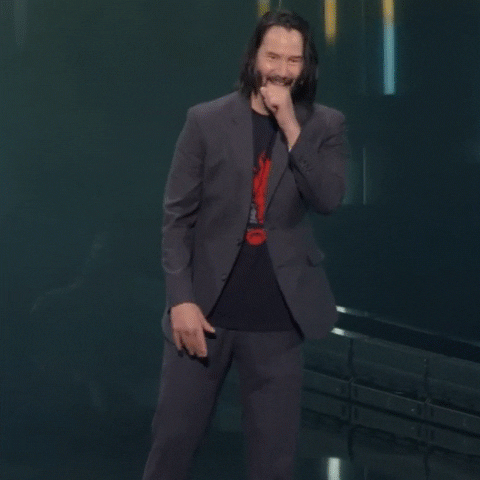 Keanu Reeves Flirting GIF
Giphy
"Keanu Reeves. His film resume seems to be appropriate." ~ YEGMusic43
So far, so good. I'd trust Keanu with everything. And Steve Irwin... love him.
The Good Guys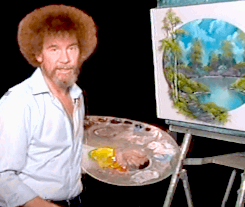 bob ross GIF
Giphy
"Bob Ross, Steve Irwin, and that one really really nice old man across the street that gives you the best candy on Halloween and is always there to be a sprinkler for positivity energy." ~ Timely-Style-130
JC
"Julius Caesar probably. He was kidnapped by pirates and charmed them so much they kept him alive. Meanwhile, Caesar openly threatened them and said once he is rescued he would have them tortured. The pirates did not treat Caesar any worse and, sure enough, Caesar was rescued and put all the pirates to death." ~ EnumeratedWalrus
Who Better?
"Honestly? Myself. I don't truly know anyone else and although I know I'm far from qualified I still think I'd be an alright choice. Idk. Without a thought I'd say someone like Abraham Lincoln but who knows how crappy a person he was. Same goes with a family member. Yeah. My grandpa is amazing but I don't know how he would react to aliens. Hence I can only truly suggest myself." ~ darkcyberleon
Not Him!
"Anyone but Mark Zuckerberg. He already controls this planet. He gets access to anymore resources, the next thing you know he has all the infinity stones. The last thing anybody wants is a multi-universal identity theft lizard wizard containing omniscience." ~ essentialoils3
Arnie
"Arnold Schwarzenegger. He seems like a legitimate cool guy, with the special Olympics stuff he does and encouraging healthy lifestyles and such. He also seems fairly level-headed as a post-political leader, so I'd trust him to work out a good deal with the aliens."
"And if on the off chance the aliens have watched Predator, they would know Arnie is not to be messed with. Arnold Schwarzenegger for sure. Unless the aliens have housekeepers on their ships, then we should probably go with someone else." ~ ProcedureAcceptable2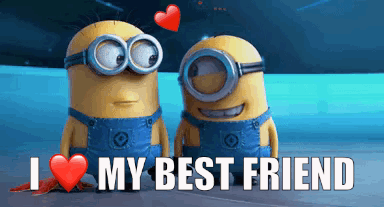 Best Friends Bff GIF
Giphy
"After reading other posts it made me realized I can't endorse someone I haven't met. So I take back Einstein or Edgar Cacte instead my best friend and best person I've ever known Sandra (Flicka) Dukes. It was an honor to be her friend."
~GullibleEffect9399
So we do have options. Not many, considering there are 8 BILLION of us.
Want to "know" more?
Sign up for the Knowable newsletter here.

Never miss another big, odd, funny or heartbreaking moment again.
Keep reading...
Show less
I'm still on the fence about this whole extraterrestrial situation. I need more proof. Now I'm not naive enough to think that in this vast, endless universe only the human race exists. I just need proof, tangible, solid, didn't see it from my trailer through beer goggles proof.
I also need proof about the afterlife, another out there topic. Truth be told, I've never been that into this whole conversation. I've got enough daily problems on this planet, let alone worrying about making Will Smith's biggest hits into documentaries and not just popcorn/comedy space farce.
But let's compare thoughts...
Redditor u/ValencikHannibal197 wanted to discuss life beyond this planet, what do we really think? They asked:
What's the best theory on UFOs or aliens you've ever heard??
I definitely wouldn't turn down an excursion to AREA 51. I'd like to poke around and get a sense of the place. I've never personally been up close and face to face with a "non-Earther." Not sure I'd like to be...
TV Truth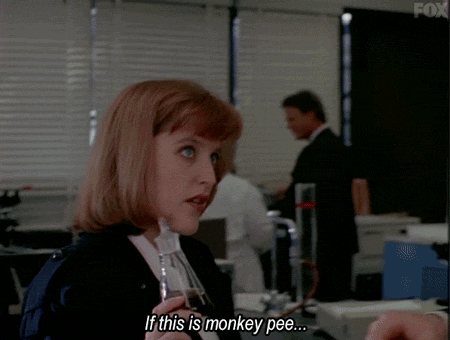 x files monkey pee GIF by The X-Files
Giphy
"UFOs/Aliens are a cover for all of the secret projects that the government is working on. Actually stole that from the X files."
Birth
"How human birth parallels alien abductions:
Babies are taken from their home (womb)
They still developing sight, so they see bright lights and grey figures.
They hear an "alien" language they don't understand.
They suddenly feel cold after leaving their womb.
They are in a surgery room being poked with tons of instruments.
Long story short: some people suggest that abductions are just people who had memories of their birth."
In the Mind
"I just don't think anyone will ever see this. But I think that UFO's are the projection of our unconscious collective mind. Everything that exists in reality, also exists, in our immaterial mind. Is it possible that the insides of our mind are also just one drop in the ocean of consciousness... and together we create the material reality were in, simply by experiencing it in a real way, inside-out through our senses."
Flyover...
"My father was an aircraft mechanic and fabricator for test and spy aircraft for the USAF. He spent 75-85 working with test aircraft. He said that when they were going to do a test, that could possibly be seen by the public, they would make a betting pool on how many UFO reports local authorities and flight towers received."
Under the Sea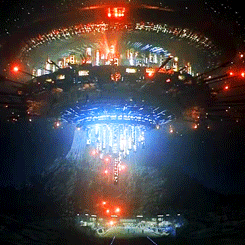 sci-fi ufo GIF
Giphy
"I like the idea that some UFOs aren't machines. Instead they are some sort of Upper-Atmosphere Jellyfish. I found the issue of Fortean Times that had this article. Here's the cover: http://ft.gjovaag.com/q/images/a/ae/FT291.jpg"
- BigD1970
Interesting. There are some ideas we can look into. None of it proof, but possibilities. There are certainly plenty of future film ideas.
Like 2012...
"We are like that un contacted tribe and everyone agrees not to bother us."
"I've heard it explained from a channel (idk if you know what channeling is) kinda like this. First of all, we as a species tend to freak out, shoot first and ask questions later. Most humans would have a literal psychotic break. You have to believe in vibrational energy as it relates to our consciousness."
"The aliens (certain ones) are at such a higher level that it would be jarring for us to come in close contact with. We are slowly getting there but it's a process. Like 2012, end of the Mayan calendar, wasn't the end of the world it was the end of an energy cycle that we as the human race had never made it past before."
"Previous civilizations have been destroyed or destroyed themselves before they got this far. We passed a point where we are very unlike to destroy ourselves anymore. This doesn't mean we won't see some real bad hardships yet but we will keep progressing."
- falecf4
"train your eyes"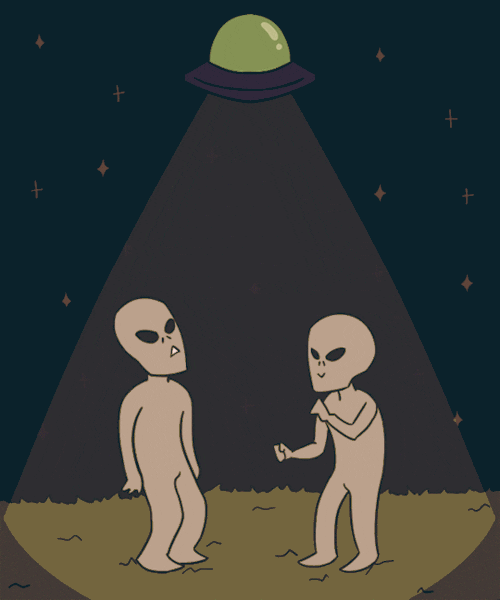 Dancing GIF
Giphy
"I was a firm believer in t em when I was in high school and kept googling theories and info in my spare time and during my study halls. They said their bodies were so lightweight or something that the reason why you can't see the evidence is that they disintegrate before hitting the ground."
"And then LOL it was so funny, some people would swear you could "train your eyes" to see rods... HhhahAHAHAHA. Like there were these experts. Video showed him walking around with a serious face, then pointing. And he's like, "that was one just there." "You can't see them, you have to be used to them... like me."
"I've spent many years immersed into hunting them finding them. That's why I can see them." And then one day China, who loves occult stuff, had like a lab that set up a nighttime camera to capture footage of rods at night... then realized they were normal bugs at overexposure. lol"
Lurking
"The Dark Forest theory. Basically the theory that the reason we haven't made contact is because all the other civilized life in the universe/galaxy knows not to broadcast their location. They've learned that there's something awful or predatory lurking in the dark forest of our galaxy, and that it's better if they keep to themselves."
Unknowns...
"That the universe is so vast that we haven't been discovered yet."
- neoastic
"This makes sense to me because traversing the distance to or from even our our stellar neighbors would require technology that is not known to us now or likely to be known by us anytime soon if it's even possible at all. To assume without evidence that aliens could possess this technology and have visited us does not meet my skeptical standards."
- KZED73
Back and Forth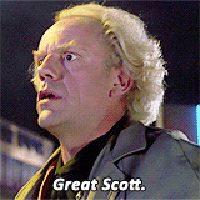 back to the future great scott GIF
Giphy
"Time travel exists, and UFO sightings are actually future humans coming back to our time. That is why they are so discreet, and never openly make contact."
I hope time travel exists. Now that I'm onboard for. If aliens do exist... just come on out guys. We could probably use your help.
Want to "know" more? Never miss another big, odd, funny, or heartbreaking moment again. Sign up for the Knowable newsletter here.

Keep reading...
Show less