When you work in the service industry you are more than just a waiter, host or bartender. You are also a therapist, a janitor, a cop and a journalist of life. Everyone should have to work at least one month in a bar or restaurant sometime in their lives so they can grasp the scope of the craziness of humanity. The stories bartenders have could fill up story ideas for Oscar winning films until the end of time. And still, nobody would believe half of it.
Redditor
u/Adexiss
wanted all the liquor slingers out there to share with us a bit by asking...
Bartenders of reddit, what is the weirdest thing that you have ever witnessed at your job ?
When I bartended I left every shift with at least one personal eye witness account that I could label... "WTF was that?!" People are nuts, and then you get alcohol involved and suddenly we're living in an episode of "Stranger Things" or "Days of our Lives." People truly tend to forget they are in public after a fews shots.
A Wet Fight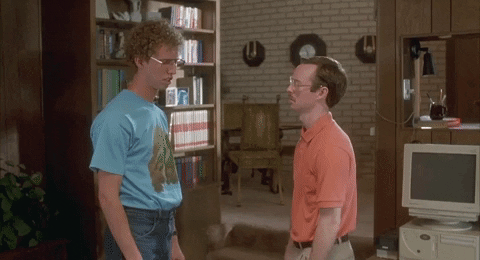 Big Brother Fight GIF by 20th Century Fox Home Entertainment
Giphy
A guy who peed himself sitting on a a barstool and then wanted to fight me when I cut him off and wouldn't serve him a new drink.
The Phone Call
I worked on the bar in a restaurant but would sometimes act as the host if things got busy on the floor.
A couple came in once, I sat them down, gave them menus and all that. Not ten minutes in I pick up a call and it's a woman asking to speak to the guy. I politely let him know someone's on the phone and they say it's urgent. He has a quick chat, seems okay and hangs up the phone before going back to the table. 5 minutes later, she calls again, I go over again, apologise and say they seem really concerned.
At this point he's clearly tense and making an effort not to raise his voice. After a few minutes he hangs up, hands the phone back to me and says "if she calls again, just tell her I'm not interested in speaking to her".
Lo and behold, she calls again, and I say exactly what he asked, to which she laughs in kind of a clichè "crazy ex" kind of way, and I kid you not, says "well tell him I hope he doesn't eat too much because when he finds the tires I slashed he'll be walking home, wishing he'd spoken to me" and hangs up.
I went over a minute later and asked what kind of car he had because there was someone double-parked outside and wanted to check it wasn't him. I figured it wasn't worth freaking him out if it was an idle threat. He described the car and said where he'd parked it. I took a cig break and went to check... All 4 tyres were fine, but that poor bugger had not a single window left unsmashed or severely cracked and there were a couple of rocks laying on the ground.
Needless to say, they did not stay to finish their meal.
Say What?
I once witnessed a woman openly fondling herself (dress hiked up, underwear pulled aside) in the middle of a not super busy bar. It was very obvious she wanted people to see. The weird part was, after a bar back yelled at her and told to stop or get out, a guy walked up to the bar back and said "don't talk to my wife like that" This really happened.
I go to Chili's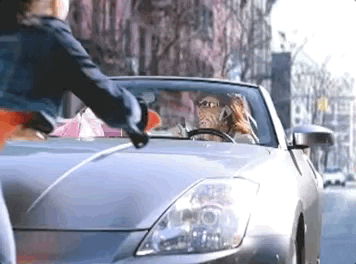 Giphy
Car plowed into the bar I was working in, coming all the way in, and flipping a pool table on its side. Pinned three off duty Applebee's waitresses against the bar. No one was hurt and the woman who was driving tried to order a drink.
I'm Lost
Used to have a regular who sold her time on Backpage. She loved our queso so she always had the guys bring her there. What stuck out was that she always ordered Jagermeister and Diet Coke. In the same glass. I once had to kick her out because she got so wasted she tried performing oral sex under one of our tables. When I could clearly see she lies about what she's doing and says she is looking for something.
See? What did I tell you? You can't make this crap up. Yet half of it sounds like nonsense. Everyone seems to think the bar is like their bedroom or therapists's office. The mentality of like... let me blow off some steam and burn the place down is shocking. Several more barkeeps felt the need to share.
Happy New Year!!
Lots of funny things at new year when everyone is in fancy dress, sad older guys who have drank so much they haven't noticed their wig has slipped. The weirdest is definitely having a mariachi band burst in through the door of the pub, play two songs and leave! Keep in mind this is the UK, it was a dark rainy mid week night. I don't know where they came from or where they went after but while they played they had the attention of everyone in the pub.
Meow Sir...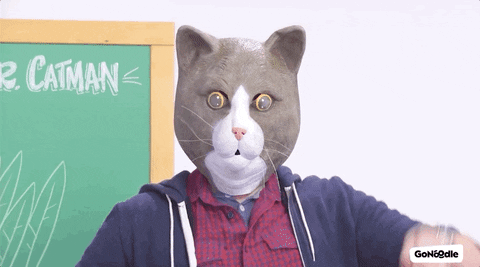 Movement Thumbs Up GIF by GoNoodle
Giphy
I once served Catman a Bloody Mary. Dude had body modifications that were hard not to stare at. He was very friendly. He ordered a blue rare steak and returned it for being over cooked. I told him we can't legally feed you anything more raw then a blue rare steak. He hissed and ordered another drink.
Chew Slowly
A heavy set middle eastern man was drinking heavy and got very drunk at my bar. When he went to the restroom his prime rib dinner had arrived. I think he did some drugs in the stall cause when he came back way drunker. He then cut a long big strip of prime rib, about the size of a thick hot dog, then while glaring at me, threw his head back and proceeded to swallow it whole like a baby bird would a worm from its mother.
It of course got stuck in his throat choking him and he passed out and fell on the floor. I/we cleaned out his air passage and gave him CPR. 10 minutes passed and he was still unconscious when the paramedics arrived. He left with a heart beat but died later that night in the hospital.
How WONKY...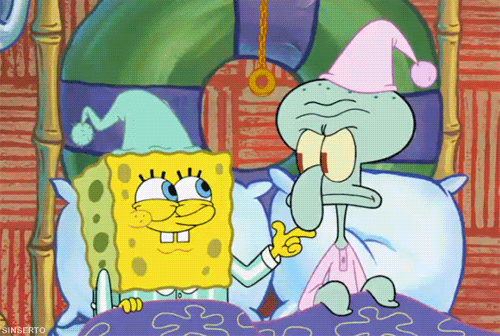 nose GIF by SpongeBob SquarePants
Giphy
Honestly? A fight between someone dressed as SpongeBob and some one as an Umpa Loompa. (Sp) no one was seriously hurt.
The craziest thing I can recall during my tenure behind the wood involved, a homemade carafe of Red Sangria, a pork chop, a seeing eye dog and two, eighty year old men. I'm sworn to secrecy but the local Palm Beach paper may have it archived. If you can't hold your liquor.... STAY HOME!!!
Want to "know" more? Never miss another big, odd, funny, or heartbreaking moment again. Sign up for the Knowable newsletter here.
Keep reading...
Show less
A bouncer has a tough job. Nobody wants to deal with unreasonable and belligerent drunk people. But someone's gotta do it.
Unfortunately this also means sometimes, the bouncer pisses somebody off, and then accidentally sees them in real life at some point thereafter.
These interactions aren't always bad, but understandably, they stick with the bouncers. It's only a little nerve-wracking to work these jobs...
u/mr-steal-your-cake asked:
Bouncers of Reddit. Have you ever crossed paths with someone you've had to throw out of a club or bar? How was the experience?
Here were some of those stories.
The Boss
I was interviewed by a guy we had tossed out. I still remember his name because he was such a d**chebag that we banned him after this interaction and we all kind of laughed at his name because it fit his behavior so well.
Think "Kyle Blake," not his real name, but he has two kind of bro names as first and last.
Anyway, fast forward about a year, having finished school, and I'm at a staffing agency to interview for some crappy job. In walks Mr. Blake.
Unfortunately, nothing super interesting happened, but throughout the interview he acted a little strange. I never found out if he recognized me, but I was not offered the job.
Sucker Punch And Sucker Apology
I've bounced off and on for about 15 years in the same mid size city (about 150k people). One night as people were leaving this guy sucker punched another patron right inside the door.
Several other people quickly got involved. I grabbed Mr. Sucker punch and he spins around and squares up with me. I guess because I'm tall (6'6) people always seem to try and rush me and wrestle me by the waist. Mr sp was no different.

We end up wrestling for a second before I finally get a solid grip on him. He's still trying to fight at this point. I ended up picking him up and throwing him through the exit doors, breaking one of them off the hinges.
About a week later I'm out to eat with my mom of all people, and in walks Mr. Sucker punch and sits down two tables over. I wasn't particularly worried about it, but I really didn't wanna have to beat someone up in front of my mom.
About five minutes later I see him talking to the waitress and she makes her way over to our table. "That guy over there said you threw him through a door the other night at the bar. He wanted me to tell you he's sorry for being a dumb drunk".
Tales From The Bad Years
It happened fairly frequently with the regulars. As long as they weren't fighting, they'd be allowed back in the next night. Usually they were pretty embarrassed, and apologize for being a drunken jacka**.
One time I did have to kick out a good friend because he got in a fight. He was in a bad place, and was pretty embarrassed by the whole thing. We didn't really talk about it much afterwards. That was over a decade ago, and we're still friends today, and he's settled down and doesn't drink like he used to.
Baby I'm Sorry (I'm Actually Sorry)
Haven't been a bouncer in about 15 years but funny story from when I was, a guy I threw out and had to manhandle roughly (he was trying to hit me and other people) came back the next day, not to start trouble or get in again but merely to apologise and go.
Seeing somebody genuinely sorry was a very rare experience. He said and I quote "I know I was a bit of a c*nt and needed a slap, I know I'm banned, I was off my nut and just wanted to say sorry and no hard feelings". It stuck with me because he really meant it. It really doesn't go like that most of the time.
Domestic Dispute (+ Me)
Not a bouncer but a former bartender. I had to call the cops on a couple who had become angry and violent during a Sunday brunch. Both were arrested. The husband threw a glass at me, but the wife started swinging at the cop, so she got the worst of it. Rumor has it the husband was released later that day, but the wife spent a few days in jail.
A few weeks later I was in Walmart and spotted the couple. The wife didn't see me, but the husband did. We both walked away in opposite directions without saying a word. But truth be told, I was terrified.
Oh Hey Leatherface
I have a slightly relevant story. My brother went to Uni in kind of a rough city, he was at a student bar and watched this guy get bounced.
Well, he and the bouncer crossed paths again that night... the guy came back with a chainsaw. Needless to say he ruined the fun for everyone else and cops were involved. Bouncer was not injured. Hamilton Ontario, Canada for those asking!
This Can't Be Comfortable
I was a bouncer in a higher-end Toronto club in 2000/2001. People were generally respectful and just out to have a fun night. The only real memorable ejection was from a couple we caught having sex in the ladies washroom.
It was very awkward, we had to ensure that it was consensual, and ask them to stop, and then escort them out. Because the bathroom facilities were limited to 3 or 4 stalls per gendered washroom, there was a long line up for the ladies room... The couple then had to do the walk of shame past the long washroom line up. They were then escorted from the establishment...
Hey! If You Have Ever Done This, You're Trash!
Ex-pub manager here, one evening I had a group of drunken young idiots who started a fight in my pub which needless to say ended up with them getting kicked out.
Fast forward a few weeks and I was having breakfast in a local cafe with one of my bar staff before opening when said group walked in and immediately recognised me, queue the verbal abuse and threatening behaviour so I finished up and left.... but it did not end there....
My friend had managed to keep most of them in the cafe (he half knew them) but one strolled out straight up to me... and dislocated my jaw with a right hook, followed by several kicks to the back as I went down.
Needless to say that day is why I no longer work in the pub trade.
The Sweet Revenge Of The Law
I used to bounce at a club in Annapolis, if you can call throwing drunk spoiled little rich idiots out of the bar bouncing.
3 guys I had thrown out a few weeks prior saw me in a shoppers grocery store. They started following me, first talking sh*t and then throwing food at me.

I left my cart, walked through the three of them and told them to meet me outside. Then called the police and when the police showed up (the 3 stooges didn't leave the store until then) the manager lady nicely and happily explained to the police what they had done and they were arrested for throwing store items.
Never saw them again.
I remember one called himself Big Country, a fat sloppy idiot thrown out of the Navy for being a moron.
Okay Calm Down Supervillain
I worked the door at a punk dive bar, big part of the job is bouncing people who've had too much with the attitude "it's cool dude, we're all friends, but you've had enough tonight come back tomorrow."
99% of people that's fine and it works. One dude who had probably smoked something that night was fixated on the bartender wearing a Superman shirt and ran home to shave his head and came back challenging him to a fight.

I urged him outside to get ready for the fight with a pre-fight smoke. We smoked cigarettes and gently convinced him it was time to go home, which worked until he got halfway down the street and sprinted back and threw himself at the door screaming "Superman! Superman! You can't hide from Lex Luther, Superman!"
One of the bartenders exited out of the side entrance and started yelling "holy sh*t all the cops are coming, everybody run" and the dude disappeared. I saw him at the corner bodega the next afternoon and he looked at me and smiled and said "I might have been a handful last night, sorry, see you tonight?"
Hat in hand
This one guy in his 40s I bet came into my bar once and was clearly on a new level of drunk for himself. This was around Christmastime and it's normal to have people who don't normally drink much come in and not be used to drinking, basically, it's a really sh*tty time to work in a bar.
Anyways, he got soo wasted we eventually had to take him outside, he was hitting on girls half his age and was just generally obnoxious. Mind you bar was one where 18/20-year-olds would hang, more a club really, so he was very much out of his element.

We had stand there for 3 hours while he was stood there yelling at us and spitting at us until the cops had time to come, again, Christmas.
They came and I walked out to talk to them, then as I was walking past him he clocked me in the back of the head, in front of 2 cops and 3 bouncers. Suffice to say he was eating pavement faster than I could react to the hit.
Couple days later he came back, literal hat in hand and apologized to no end, was very clear he was remorseful. Dude had just turned 45 and his wife had left him right before Christmas, he was just in a really bad spot that night and got a bit too much. I get it. I didn't press charges and he bought us bouncers a really nice bottle of cognac each! Now I didn't drink back then but my stepdad got a really nice gift that year. Never saw the guy since.
Elsewhere
​I once went to a pub and realized I knew the bouncer from elsewhere. She was a nude model at an art class I attended.
Red and green

Former barman - had to "encourage" a lad to leave his work Xmas party after his elaborately choreographed karaoke rendition of "Like a virgin" with very pointed references to an older lady (his boss I suspect) did not go down well. Saw him the next morning working the till in the local supermarket- I've never seen someone's face go white ->red -> green so rapidly
I bounced for a few years in college. Welcome weekend, the weekend before classes start would get pretty rowdy, and I had to kick a handful of people out. One guy in particular, I had an extended interaction with, where I threatened to choke him out.
Monday comes, he's the teacher's aide in the last class I have for my major. Syllabus day is BS, we just go over what the semester looks like and do some introductions.
I was one of the last people to talk to the class, and as I got done, I'm walking back to my chair and the TA says something like, "also don't get wild at (the bar), he works there and will not be nice if you get him mad" and kinda laughed.
The prof then made me come back up, and have the TA tell his story, then me tell my side, everyone had a good laugh and the dude ended up being a regular at the bar after that.
Keep reading...
Show less
When one of your loved ones is a recovering addict, you may feel like you have to take extra precautions around them to avoid any potential triggers.
But in this particular couple's case, the wife was more triggered by the steps her husband was choosing to take in his recovery.
The husband in this situation is a recovering alcoholic who has been sober for nine months after attending his AA meetings twice per week throughout his journey.
While shopping at Costco, he was looking for a new bottle of maple syrup and discovered a very interesting option. It was an all-natural maple syrup that had been made in bourbon casks, which meant it had no alcohol in it, but it carried with it the bourbon flavor. The bottle also, instead of being in the traditional shape of a maple syrup bottle, was made to look like a classic bottle of bourbon.
But when his wife saw his purchase in the cupboard, she was immensely triggered and ended up dumping the bottle out.
Reddit user "watkinobe" posted to the "Am I The A$hole" subReddit, to see if people agreed with his feeling that his wife was overreacting to his choice of maple syrup.
You can read the full story here:
Reddit was wholeheartedly divided on the matter. Some understood the man's interest in maple syrup itself and agreed that his wife overreacted.

Most saw the selection moreso as an opportunity for a "dry drunk" to continue enjoying alcoholic flavor, thus not fully committing to the process of staying sober.
"I've heard that just the flavor alone can trigger a relapse, so it is careful grounds to climb. You have a wife who obviously loves you to the moon and back and is looking out for your best interests, despite her over-zealous manner in which it was done."
"A piece of unsolicited advice - go to her and thank her for looking out for you as well as she is, and apologize for not realizing to what extent you put her through. Hopefully she will soften up. Trust, once broken, is hard to rebuild." - ActofEncouragement
"Yes the syrup won't have the effect of alcohol. However, you clearly enjoy it and it could be one of the best parts of your day (sometimes the day just goes downhill from the start). That pleasant association with something that tastes of bourbon- that's a realistic threat to your sobriety. At this point why risk it."
"Apologize to her, take a bunch of flowers and buy regular syrup and her favorite sweet treat. Yes she should trust you, but trust has to be re-established. She obviously loves you. Congratulations on your progress, do your best to protect it- good luck" - abrookman1987
More sympathized with the man's wife, explaining how she was clearly triggered in this situation after the drinking that nearly broke up their marriage.
"ESH, but softly. I'm not sure how long you were an actively drinking alcoholic, but it was obviously long enough that your wife is a short step away from being %100 done with your s**t. She was clearly triggered by this, and overreacted."
"But you're really under-reacting to how traumatic and infuriating it is to love an alcoholic, especially if this is not the first shot at recovery you've had. You both need to communicate better. If that means you have to buy non-bourbon flavored maple syrup then that's probably what you should do." - deathoftheotter
"It may have looked to the wife that OP wasn't seriously committed to long-term sobriety; that he'd gone to AA to placate her and keep his life from completely unraveling, but is now starting to look for loopholes and subtle ways to go back to his old ways without technically breaking the rules, and that this was going to be the first in a long series of boundary-pushing."
"Maybe that's a stretch, maybe that didn't go through her head at all, but it wouldn't have surprised me if that's at least a part of why she was so upset." - 2_headed_cat
In the end, the husband returned to his post and added a "thank you" note at the end for all who had commented, and stated he would be more sensitive to his wife's needs during their journey together going forward.
While it's understandable why he may have wanted to try a new product from the store, it's also completely understandable how this could be a slippery slope for someone struggling with their alcoholism, and how one of their loved ones could be triggered by such a choice.
Keep reading...
Show less
We all have those friends, well let's be honest.... we've all BEEN that friend. It's okay. Sometimes liquor gets the best of us. Often those five extra shots are NOT a good idea. Try to remember that. Nobody wants to have to babysit their adult friends. Now, often these moments lead to lifelong hilarious stories. But you need to watch how many stories you collect and actions come with consequence.
Redditor u/walletsalt wanted everyone to out the whacked, liquored up behavior of their friends by asking..... What's the dumbest thing a drunk friend has done?
Oh Jim/Frank.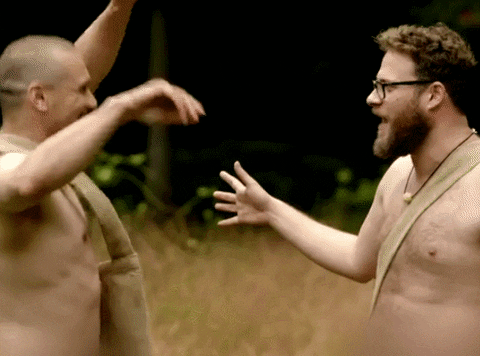 Giphy
I had a friend in high school who got naked every time he got drunk. As soon as Jim was naked we knew the party was over.
Edit: his name was actually frank! Chickiepie
Traffic Issues. 
Traffic was stopped after a college basketball game so he decided to get out of his car and chat with a cop who was there keeping an eye on the crowds leaving the arena, she arrested him for DUI. Coogles
Testy Man. 
I had a friend who would always pull out his testicles when he got drunk. No penis, just testicles. Sometimes he would attempt to play the piano with one testicle.
It has been about 20 years since I last hung out with him socially, but did this Halloween.
Sure enough as soon as he was wasted- he was necking back $1K bottles of wine he'd brought which added to the weird- he was ALL ABOUT his testicles. Still.
At least he left them in his pants but he spent the whole party chasing after me yelling "Tiny penis... HUGE testicles. Every time! Above average!" He also tried to convince my husband to sell me to him. underpantsbandit
On the Leg. 
Drunk friend was relieving himself in a bush. Someone tapped him on the back. He turned round, still continuing to pee, to find himself face to face with a policeman. Poor cop had pee all down his leg, but saw the funny side. jmhorne
Oh Guinness....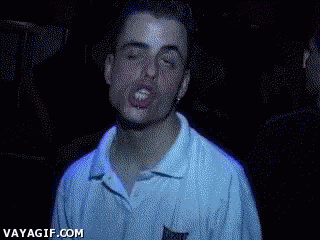 Giphy
My friend claims he was abducted by aliens one night on his way home from a local festival.
In reality, he drank way too much Guinness, tried to ride his bicycle home up the steepest hill in town, and blacked out in the process.
It was 5 years ago. We just argued about it, again, this weekend. PM_ME_B00TY_PICZZZ
"bad roommates" 
A guy I knew in college came to a Halloween party on roller skates and got absolutely plastered, and proceeded to roller skate up and down the stairs. This ended predictably to everyone but him, and he fell and got hurt. Due to the anesthetic effects of being super-drunk, however, no one realized how badly he was hurt. He passed out in the living room, and proceeded to pee all over the floor in the middle of the night because he couldn't walk to the bathroom. Turns out his leg was broken in 2 places.
I also just mentioned in a "bad roommates" thread about a girl I knew in college who stole someone's cat while drunk and hid it in our campus housing apartment. cactusfairyprincess
Had a friend with a prosthetic leg......
Dumb, but funny. Had a friend with a prosthetic leg, only he never told anyone about it who didn't already know. He always waited until a party was going well into the night and everyone (including himself) was plenty drunk. He'd then produce a large knife and get everyone's attention before plunging the blade into his leg. He'd then throw his head back and scream in (fake) pain.
Often times, people would scream in terror and go running out the front door. Everyone who knew him and were familiar with his antics, would merely roll their eyes and ignore him. It was a funny prank, but a dumb one because sometimes the cops were called and an ambulance would show up. Cops and paramedics were never amused. Everything80sFan
Be Coozie.....
Retrieved a beer coozie that fell in a port-a-Jon.
Ate food out of the trash can with the Constanza excuse that it was "on the top."
Same friend. ill_change_it_later
Need Blankets. 
One of my favorite drunk memories was when I was probably 17 and we were drinking in a friend's basement and as everyone was going to bed one of the people there kept complaining about how uncomfortable their blanket was. In the morning we discovered he had been using one of those big rubber bottomed rugs (like the kind you would put in a laundry room or something). He was also literally feet from a stack of blankets. rampantapplejohn
Not Mr. Ed.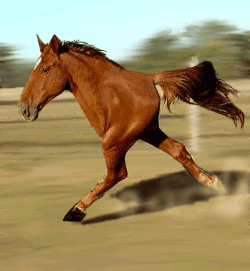 Giphy
He punched a horse... a police horse... with the cop still on it... at Mardi Gras in New Orleans. He spent some time in jail for that one. King_Kongs_Left_Nut
Keep reading...
Show less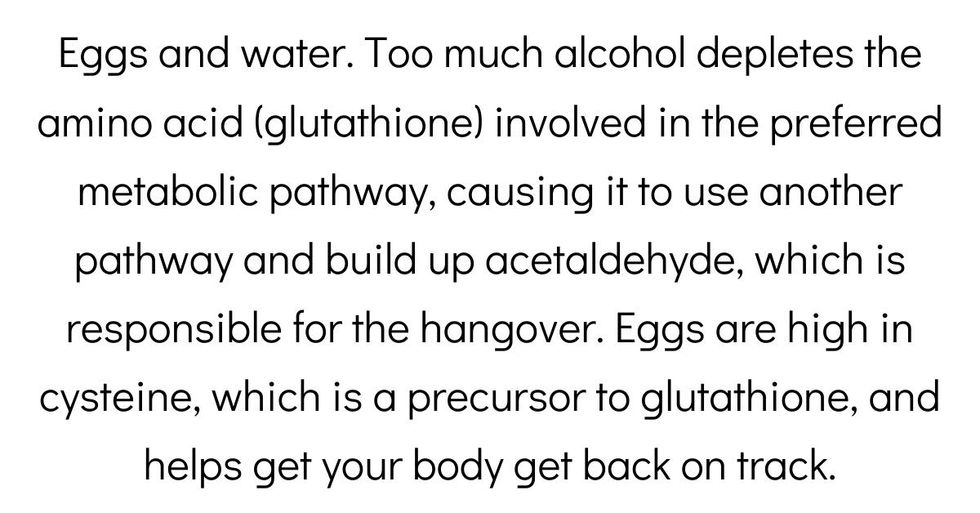 After a wild night out, you unfortunately have to deal with the repercussions. Those being the dreaded hangover. Everyone has their own technique to deal with hangovers (mine is orange juice and lots of bread), and some of them can be pretty out there. Here are some of the best ones.
u/just_a_firenope asked: What is your go to hangover cure?
Keep reading...
Show less