Red sports cars have been a mid-life crisis trope for as long as there have been red sports cars and lives have had mids.
But for real, nobody is affording them in this economy. And if we could, we couldn't gas them up anyway.
But broke folk deserve a crisis, too! Probably more than anyone who can afford a sports car...
Reddit user morphgb706 asked
"What's a middle life crisis for people who could never afford a sports car?"
So let's get it, readers.
Let's find out what's giving "mid-life crisis in the middle of a financial and sociopolitical catastrophe."
Air Guitar Is Cheaper
"Buying an electric guitar without even knowing how to play. Then hanging it on the wall in your mancave because you gave up after a couple weeks."
- FonzieScheme_
"I recently hauled my bass guitar out of retirement when I saw all the vast storehouse of glorious YouTube tutorials that take the Guitar Hero/Rockband model to make learning to play a real instrument on your own super interesting and engaging. Not repetitive and frustrating as it was back in the 90s! So, if anyone out there has a sweet axe gathering dust, plug her in and tune* her up."
"*Fender has a free tuning app. It's a million times better than the sh*tty electric tuner you paid too much for back in 1997 and needs a 9v battery and a 1/4in to 3.5mm adapter to use."
- sadhandjobs
"My dad has thousands of dollars in guitar equipment, (And I mean like, multiple Fenders, Gibsons, and I think he even has a Rickenbacker.) so like 10 electric guitars and some cheap acoustics, a ton of pedals, amps, etc. And he only went to guitar classes for about a year, then proceeded to never practice after he stopped going to the classes, resulting in only knowing how to play basic chords and part of one song. So this is very, very accurate."
- LadyDalama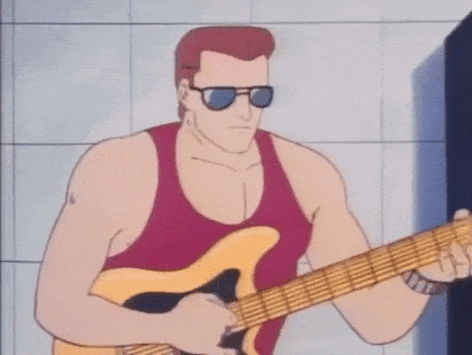 Mask Guitar GIF
Giphy
Arcade For Me And ...
"I just built an arcade machine in my man cave for the friends I no longer get to hang with."
"Does that count?"
- ToyDingo
"I turned part of my garage into a chill spot and set up all the old systems I've accumulated over the years; Dreamcast, Saturn, N64, Atari 2600, SNES, etc."
"As I finished and sat back at what I created I thought 'All ready for me and the boys...when that will be I do not know..'."
- snowshoeBBQ
"Man I feel that."
"I setup the arcade with all the old skool games we used to play. All the Tekkens, NBA Jam, NFL Blitz, etc. Then sat back and realized "I haven't seen the boyz in 2 years...:*("
- ToyDingo
Bread Making
"Getting heavily into making sourdough bread."
- nullrecord
"It's the second most talked about topic my dad has. The first is a game called Sea of Thieves."
- RainbowShitsnGiggles
"I'm 35 and I just got super into bread baking lol. It's cheap, simple ingredients, yet so deceptively nuanced and I love it. Also you get fresh bread!"
- LeonesgettingLARGER
"There's a guy like that at my work. Bakes bread as a hobby build a wood fired oven in his back yard"
- Gearhead_guy
"This is an extra funny thing to me. I'd worked in a bakery makeing sourdough in my late 20's. Just a few months before the pandemic i got back into it. Imagine my surprise when everyone is suddenly making sourdough. I felt like a bread hipster lol"
- maximum_overdumb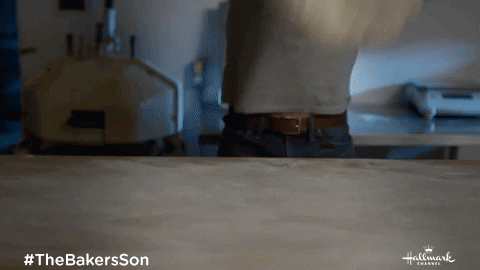 Kneading Brant Daugherty GIF by Hallmark Channel
Giphy
Get The Band Back Together
"Trying to start a band, even better if it's a punk band."
- Muaddib930
"Lol I'm turning 40 in a couple months and was just thinking I should get a band together!"
- PATT3RN_AGA1NST-US3R
"I turn 40 in august and tuned my bass the other day after 15 years of neglect. Oi, oi, oi!!"
- sadhandjobs
"Punk is an EXCELLENT option if u have no money AND no natural musical ability."
- Batholomy
"Damn, I'm 38 and just started playing post-rock with some friends. Even worse is realising that post-rock is the new dad rock"
- pselodux
Fitness
"I'm 40 and in better shape than I ever was as a teenager."
"Start lifting."
- FnAardvark
"I got into boxing in my late 30's, and can confirm 40 year old me is in better shape than teenage me"
- notorious_tcb
"Reddit acts like once you hit 30 your body immediately breaks down and there is no hope. Like a line is crossed."
"I'm going to the gym and have a better body at 37 than I ever had at 19."
- Noggin-a-Floggin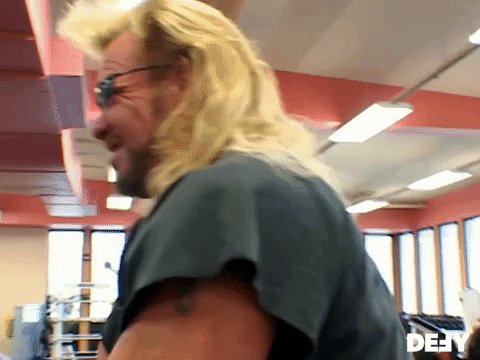 Bounty Hunter Dog GIF by DefyTV
Giphy
Different Kind Of Smokeing
"Getting really into smoking meat"
- ooperbang6
"Literally sitting next to my meat filled smoker right now."
- monkey_boy45
"I just wanna grill for God's sake"
- A_KULT_KILLAH
"Bruh, just smoked chicken thighs last night after doing a garlic, thyme, and savory brine. Bourbon barrel chips."
"If this is what's left of life for me, I'll take it. Some of the best food I've ever had has been from my ceramic smoker."
- N0SF3RATU
"Hahaha that's me. There's a 12lbs brisket in my freezer I have absolutely no plan for, it was just on sale and I'm not not gonna get it."
- TheClayroo
"Listen here you little sh*t.."
- Th3_Accountant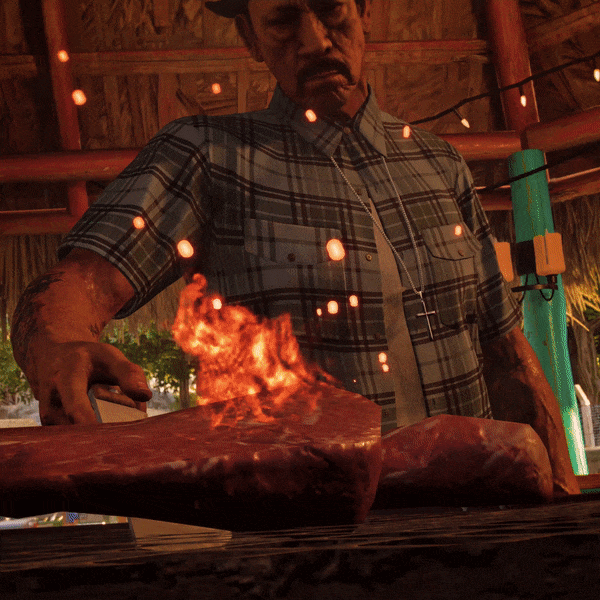 Video Games Cooking GIF by Far Cry 6
Giphy
Like Joseph
"At 47, I just started woodworking. In retrospect, it would have been cheaper to just buy the damn sports car."
- ubeor
"I always wanted to do this! My grandpa had the most amazing barn filled with wood, table saws, you name it. It smelled amazing of course. He made beautiful furniture and always had Mt Dew and snickers ice cream bars in the fridge :)"
- aWormhatForVermhat
"Its like I always tell my spouse "Why buy this for $400 when I could easily build it for $800"
- rachman77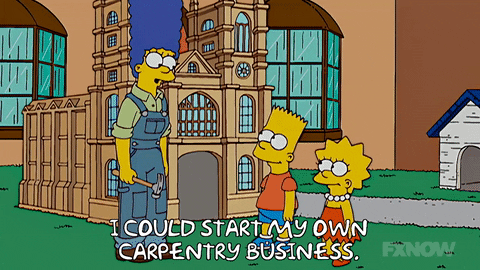 Lisa Simpson Episode 3 GIF by The Simpsons
Giphy
Landscape Architecture
"A perfectly manicured lawn."
- MPC55_
"I tell you hwhat"
- RoseyDove323
"Why does anyone do drugs when they could mow a lawn"
- chief_dlitt
"I didn't expect to be attacked like this. Especially on Father's Day."
- TokyoKazama
"FUGGGgG!"
"Was just admiring mine on my deck as I read this. I hate you!"
- Kevherd
"Since buying my first house, I have got to say. There is something supremely satisfying about having the nicest lawn on the street. I got a compliment on my lawn when I moved in from a random on the street , and ever since I have been chasing that high."
"I spent $600 on soil improver and weed and feed 3 months ago, just to make sure my reign of lawn supremacy can continue"
- PanzerBiscuit
Working 9-5
"As a lifelong slacker who has gone through job after job and just generally been a permanent hot mess, my mid life crisis seems to be finding joy and peace in having a 9-5 job and health insurance."
- bacchic_frenzy
"Dude, that's me right now!"
"I finally realized I want stability and comfort. All the partying and crazy projects and boozing, women, etc. were really just masking the pain of not having stability. I finally have a regular job and I kind of love it."
"Sh*ts crazy."
- chairhats
"The ol switcheroo"
- AgoraiosBum
"Mid life tranquility"
- tuckerdogs71
"I got a new job across the country in a city I've always been interested in. Despite knowing no one there. Mix it up is my midlife crisis."
- PrayForMojo_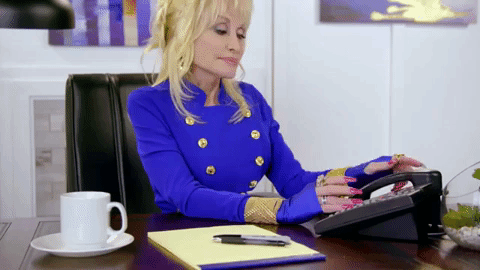 dolly parton telephone GIF by London Theatre Direct
Giphy
Midlife Awakening.
"A midlife crisis or 'midlife awakening' isn't so much about buying new 'toys'."
"It's acknowledging the fact you have more years/days behind you than ahead of you."
"Some people react to this realization by creating "bucket lists" and trying to accomplish everything on their list whether it is practical or not."
"In other instances, money and timing were the reasons why a person didn't get what they dreamed of while younger but now they are in a position to have it "society" tells them it's too late."
"The pricing of the 2022 Chevrolet Corvette starts at $60,900 for the coupe and $68,400 for the convertible for the base. Not many 20 (something year olds) can afford such a car!"
"However, a guy in his 40s is probably in a better position to buy that car but he's told he's going through a "midlife crisis" when the reality is he can finally afford his dream car!"
"We tell people at their high school graduation to never give up on their dreams."
"However, within the "fine print" is an expiration date in which society expects you to abandon them."
"Life is a personal journey. If there is something you've always wanted to do go for it."
" 'The tragedy of life is not that it ends so soon, but that we wait so long to begin it.' - W.M. Lewis"
" 'Never allow waiting to become a habit. Live your dreams and take risks. Life is happening now.'- Paulo Coelho"
" 'The world may not owe you anything, but you owe yourself the world!'- Kevin Darné"
"Best wishes!"
- lovealert911
Be honest, did any of you make this feel personally attacked?
I know it wasn't just me...
Keep reading...
Show less
Getting older is inevitable.
Like everything else on the planet, over time the human body suffers the effects of wear and tear.
Joints, muscles, ligaments, tendons, teeth, etc... are put through the ringer and eventually it begins to show.
Things we used to do with ease suddenly aren't so simple.
Redditor iamalsopizza asked:

"What did your body tell you that you had to absolutely stop doing?"
That 24/7 Life
"Pulling all nighters for any reason. My body will not tolerate it anymore."
- Eccentric_Mermaid
"I used to do it every weekend as a teenager, with help from Monster, my PC, and some of the fine programming on Adult Swim."
"Last time I tried as an early 20s adult, I passed out sitting straight up. I'm pretty sure now Monster just puts me to sleep."
"Last successful all-nighter I survived until 6 AM. I still woke up at 8:00 on the dot, on my day off. Thanks work."
- EvilDarkCow
"Oh my sweet, honey-glazed christ...I turned 40 last year and I swear it was like someone flipped a light switch."
"I used to pull all-nighters and get 4 hours sleep and be ready to go like a wild hog the next morning."
"Now I get 8 hours of sleep and I could frankly use a nap. Aging sucks."
- Cats-Steal-Things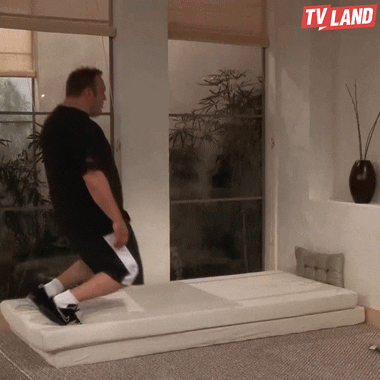 Giphy
No More
"Got seizures from drinking more or less a liter of vodka a day."
"Took a few years, but I'm now standing at 648 days alcohol free."
- FroggiJoy87
"Currently in the hospital. Came off a hangover caused by 14 shots of Altos and my body was like 'you know what? We're gonna figure all this shit out'."
"I had diarrhea so bad, I was almost in starvation mode when I got to the ER. Turns out, there's a tiny hole in my something and it was leaking waste into my body which gave me an infection."
"Been here 5 days, now. I have a straw in my belly which is draining the infection so the antibiotics can work better."
"Every time I look at it, I'm grossed out and wanna slap myself. I'm never touching a drink again in my life. F'k that."
"I just liked to have a good time and binge drink."
"Well, I'm gonna have to get some new hobbies or something because this sh*t here, ain't it."
- IreallEwannasay
"I use to take pills all the time to get high when I was going through some sh*t in my early 20's that I didn't really know how to handle at the time."
"Well one day while doing the pills, my body just said 'no more' and I projectile vomited everywhere in my room and bathroom. It got on the walls and floor. I was living with my parents at the time and blamed it on food poisoning or something like that."
"I tried again every day for like a week and each time I just threw them back up."
"And that's how I got clean off these pills. Drug free to this day!"
- Necrodotexe
Your Pancreas Says "No!"
"I just checked my blood sugar today and it is outrageous, so it looks like my food shenanigans are over."
"I made homemade bread last night and my blood sugar was 195 this morning. F'k my life."
- KayBeaux
"Yeah. When eating a piece of French bread becomes food shenanigans you know you're effed. Stuff most folks consider fine is now off limits."
"It's not like pork rinds or similar junk food, either. Potatoes, French fries, chips, etc... are absolutely not happening. OJ, cider, milk....all gone."
- jpr_jpr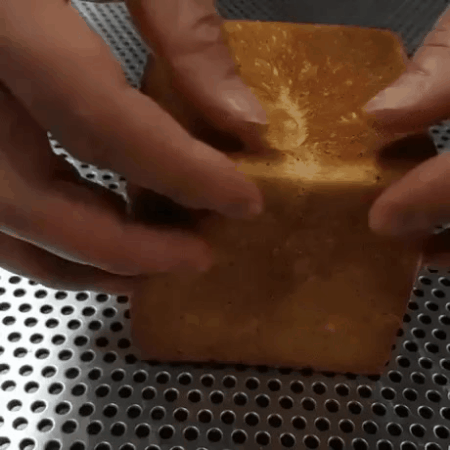 Giphy
Energy With A Side Of Palpitations
"Drinking Bang energy drinks, last one I had turned me into a panicking rage monster, whole time I thought I was going to die my heart was beating so fast and irregular."
- CaptnRiggen
"I used to work a day job till 6p M-F then work security at bars Thur-Sat from 10p-3am."
"One night I drank two of those 4-Hour Energy drinks. The second one was more of a 'Wonder what would happen?' more than I needed it."
"Holy f'k was that a bad idea. My heart was going so fast."
"I never touched that stuff again. That was before I really looked closely at the nutrition labels. Now I always look at them."
‐ lipp79
"I had this with Redbull—my first time drinking it and I never touched it again."
"Coca Cola also gives me heart palpitations so I rarely drink it but not to the 'omg, I'm going to die' level of Red Bull."
- QuendaQuoll
"I used to work overnights at a store that sold 4-Hour Energy at the counter. My coworkers and I would guzzle them to get through the night shift."
"I always felt that same sensation of irregular heartbeat for hours and the crash afterward was unbelievable."
- jellyrat24
Calm Down
"Being stressed."
"I'm at the age now where I realize that controlling my stress level is an actual physical health issue."
"I started getting bald patches on my facial hair, and terrible neck pain, and elevated heart rate. I'm definitely more mindful.
"I used to think stress was just about what I was feeling emotionally in a given moment, but no it's very physical."
- mjzim9022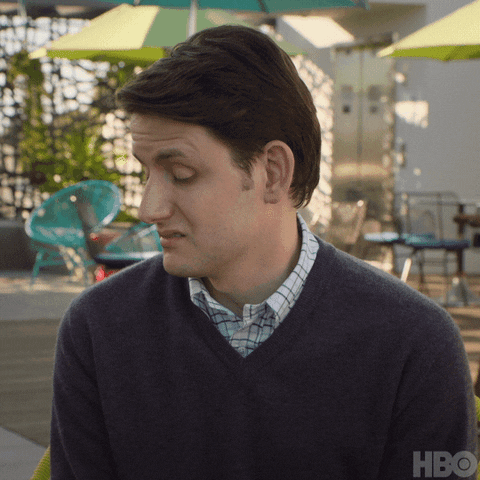 Giphy
"Yep this one right here! During the summer of 2020 I realize that if I didn't start working on calming down, I was gonna drop dead of a heart attack or something."
"About six months later I noticed that I had six months growth worth of pure white hairs on the top of my head. I didn't even have gray hairs before Covid."
"I'm pretty sure that if I hadn't have started calming myself down, I really would've had a heart attack."
- Drealjas
Sleeping Wrong Is A Thing
"Camping without an air mattress. The last time I did it using only a pallet of blankets I PAID for it the next morning."
"My entire body hurt. Getting old sucks."
- 2gecko1983
"Went to visit my grandmother 3 years ago and the air mattress had a hole in it, so I just said 'Ah its fine I'll sleep ona pallet on the floor'."
"I woke up the next morning with my left shoulder sore and stiff. It hurt all day, and every day after that."
"I finally broke down and went to the Dr about it this year. He said, 'You take anything for that?' I said, no. He said 'You probably should'."
"I was hoping maybe he was gonna fix me. Refer me to a joint specialist. Possibly see about surgery."
"Apparently after a certain age they dont really do that anymore and I now see why Aleve commercials are mostly targeted toward older people. Cause some disinterested Dr said 'You should probably start taking something for that'."
- IGotNoStringsOnMe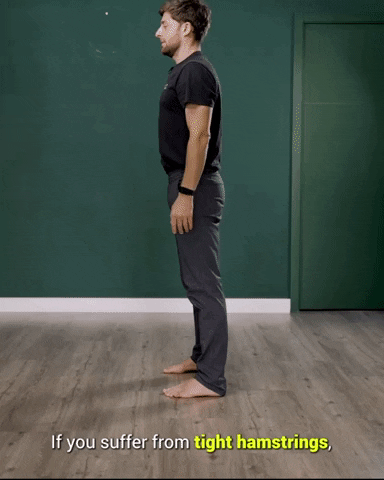 Giphy
What activities has your body put a stop to?
Want to "know" more?

Sign up for the Knowable newsletter here.
Never miss another big, odd, funny or heartbreaking moment again.
Keep reading...
Show less
Moment of honesty—I am straight up jealous of the fact that my toddler literally never wears pants and nobody cares.
She can march her chunky babybody into a grocery store wearing a unicorn t-shirt and some strappy sandals and people give her a cookie for it.
See what happens if I march my chunky almost-40-body into a grocery store in a t shirt, no pants, and strappy sandals...
Reddit user 2009Yaris asked:

"What does a 4 year old do better than a 40 year old?"
Um ... yeah. Exactly.

40 year olds can't get away with going pantsless in public anywhere near as often as the little ones can. Let's see what else the little ones rock at.
Dino-Ologists
"Remember the names of dinosaurs."
-jaggy_bunnet
"Every child is a dinosaur expert"
-THX450
"Once you turn 40 only one dinosaur becomes important the my-body-saur"
-insertstalem3me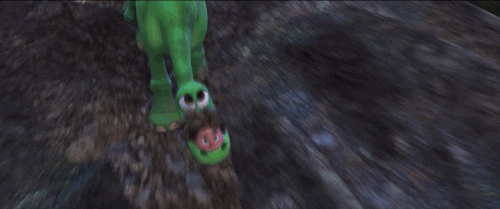 Giphy
Authenticity
"Being themselves"
-Paused_Verdict
"The lack of self awareness is spectacular. 'Why should I care if I look like an silly as long as I'm having fun?' "
"This is pretty much literally true."
"This is the age when they're only just starting to really build a concept of other minds."
"So they don't care what other people think of them because they're only barely aware that other people are actually thinking beings like them."
-TheGazelle
Like Nothing
"Squat"
-Snuggle_Pounce
"Seriously, my toddler just hunkers down in positions I would have to fall to get out of... And she stays there for half an hour eating stuff out of the carpet, then gets up like nothing."
-emskem
"I'm not a parent but I'm trying to imagine just chillin' on the couch, watching my toddler eat various bits of food out of the carpet for a half an hour like a weird Easter egg hunt."
-OG-Artifician
A Beautiful Friendship
"Make friends with people their age"
-CoolIceCreamCone
"Kid1: 'I have a truck' holds up toy truck.
Kid2: 'I have a car, it goes zoom zoom!'
Kid1: 'Zoom zoom!' Runs toy truck on ground.
The beginning of a long friendship."
-dorisfrench
Life
"Deal with the weight of existentialism."
-alegonz
"For real my middle son just turned 5 and he's constantly talking about the heaviest sh*t. I'd short circuit if my mind was working on that all the time!!!"
-TeaEffKay4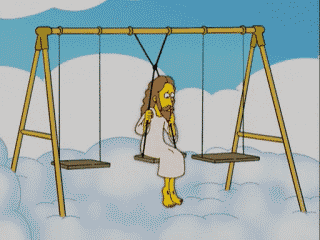 Giphy
Curious or Creepy?
"Ask 'why.' "
"Genuinely, so many people lose the curiosity they once had as children that it's sad. So many people just accept things but won't ask why to understand them."
-rudeprincessita
"In my experience, when you are too curious as you age people start to think you are too nosy or a creep."
"It can't be brushed off as 'just curious kid' things anymore."
"Some people really just don't want to share knowledge, even if it should be common, every day information that betters society."
-Smith6612
Cute or Brutal?
"Actually say what they think"
-caplisanne
"Some 40 yr olds are good at it, but it's usually not cute when they do it. It's usually just brutal."
-shall_always_be_so
Joy
"Smile and laugh"
-thatonePS3GUY
"This is for sure the answer. The joy my daughter feels at a new paw patrol episode is equal to me getting a $50,000 tax free bonus at work."
-executive313
Life Alert
"Fall over and bounce back"
-Nizmo57
"They either jump up immediately or lay there screaming like they're dying because they know you bought the spiderman bandaids last time you went to the store."
-PermanentTrainDamage
"Don't forget the yell " I ok' and thumps up"
-Busy_Role_291
"I'd need a Life Alert if I took the same fall I just watched my kid take - and then bounce back up and go right back to picking her nose."
- [Reddit]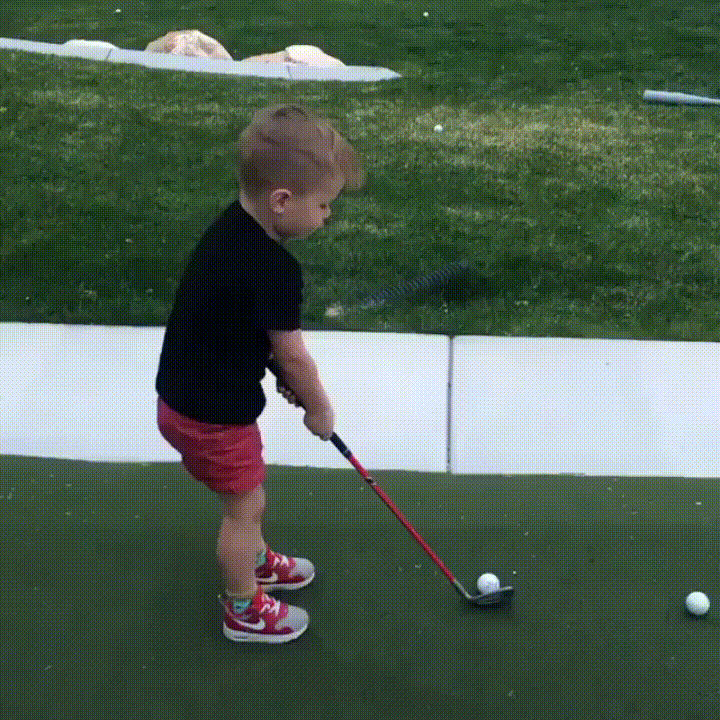 Giphy
It's Called Emotional Range
"Be happy"
-Miiagl
"Debatable, 4 year olds are always crying."
-X0AN
"But at least they're crying on the outside."
-Diddly_eyed_Dipshite
"Ehh mine very rarely cries. Only when really scared, gets hurt, or really doesn't want to do something. Like 95% happy and 5% meltdown."
-squirrel4you
Oh!
So there's a loophole to the whole "strolling through the grocery store in a t-shirt, no pants, and sandals" thing.
Live near the beach! Nobody worries where your pants are if they can see that your t-shirt is over a bathing suit.

check. and. mate.
Want to know more?
Sign up for the Knowable newsletter here.

Never miss another big, odd, funny or heartbreaking moment again.
Keep reading...
Show less
You never appreciate what you have until it's gone, right?
That includes all the things we took for granted as children.
Redditor Dunkin_D*cks asked:
"What's one thing you had as a child that you wish you had now?"
Memories
"My grandpa recorded all of the original Wizard of Oz books on audiocassettes, before 'books on tape' were really a thing, and gave them to me along with the books while I was learning to read, so I could read along."
"I read/listened to all of them, but I didn't understand how special they were at the time, and after I listened to them I recorded over them."
"He had a wonderful voice and he's been gone for almost 10 years now... especially now that I have a daughter of my own I'd pay a million bucks to get those recordings back."
"I have videos of him and such, but those tapes were such a loving gesture and they took him hours to make. I'm still hoping I'll find one of them with at least part of a recording in my parents' attic or something."
- Yellowbug2001
Time
"Time distortion… 10 years as a child was like 100 years."
"10 years now feel like 1."
- moxeto
"Remember when summer vacation would last forever?"
"But as an adult you wake up one morning in January, blink and suddenly you're like 'holy sh*t. When did it become June??'."
- SnowyInuk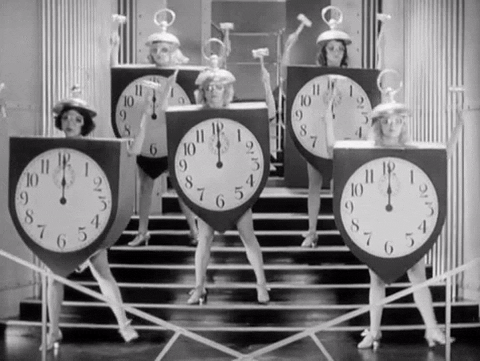 Giphy
Freedom
"Free time."
- BigturnBJ
"I can manufacture free time, but I have obligations and duties now that I didn't have then. If I make time for something fun I struggle to stop worrying about the obligations that I might not have the time to meet."
"But if I just work all the time I worry that I still might not meet the obligations AND will have burned out by not taking any time for myself. So now I feel guilty no matter what I do."
"Free time is never free anymore."
- mailman-zero
Body
"A solid back that doesn't crack when I bend."
- dosesndmimosas
"Good knees."
- Alphareddit94
"I used to spend hours on our trampoline. Just the thought of it kills me and I understand why my parents wouldn't get on it."
- Zkenny13
"I used to do cartwheels and back handsprings for hours 25 years ago."
"Two months ago, I threw my back out putting on boots. I was in bed for a week."
- jetsqueak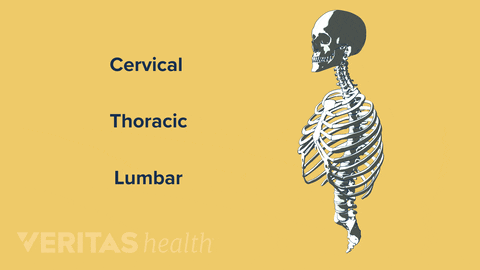 Giphy
Loved Ones
"My mom."
- fbomb33
"Ditto but for my dad."
- djseifer
"Ditto but for my granddad. I was a middle child, my little brother had special needs and took a lot of my parents' time, and only my granddad really spent time with just me."
"He died when I was about 10, and even when I was 20 I could be bought to tears by his mention, I missed him terribly for a long time and he still inspires me."
- BlakeMW
"My grandmother died when I was 8. 20 years have passed and I still cry when I think of her, especially if I talk about her."
- largemarjj
Attention Span
"Attention span for reading."
- Surviving2
"Omg yes. I used to love reading. I'd get through one or two books a week when I was middle school age."
"Now I'll read a few pages, then start skimming, and quickly lose interest. It'll take me months to finish."
"I'd rather hear an audio version nowadays. Makes me sad."
- honeypie4321
"I once read through half a library. Now, I just fall asleep. No matter what."
- GrantSRobertson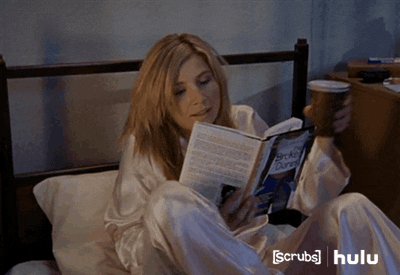 Giphy
Optimism
"Confidence."
- noballsbro
"Dreams."
- Sugarman4
"Ingenuity."
- noballsbro
Serotonin
"The will to live."
- Conicthehedgehog
"Serotonin for sure."
- sarah_the_intern
"Seriously, I didn't really get depressed till I was 20 and now I'm 27 still struggling with it, I just wanna feel normal againnnnn."
- honeypup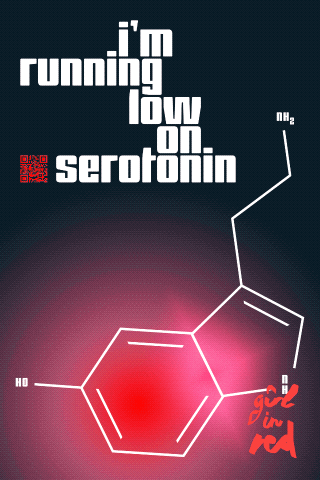 Giphy
Bliss
"Ignorance."
"I loved not knowing about death creeping up on us and the problems of the real world. I miss being lost in cartoons and games."
"Having my parents be young and healthy, having them enjoy their youth. I'm glad it all happened, but I still miss it."
- cantopay
"Yeah, I would give anything to be 7 years old again—pure, innocent happiness during a time where no one close to me had died yet."
- largemarjj
Imagination
"My creativity that came from childhood innocence. Now my thoughts are caged by knowledge and reality."
- itsjustfarkas
"I feel this one. I used to write and draw a lot when I was younger. Painted quite a bit as well. Now, anything I could think about writing would hit way too close to home. I still draw and paint sometimes, but haven't really made it a priority at all."
"So either creativity, or my My Little Pony mansion. It had four big rooms and a pool in the middle. It was frigging awesome, and I regret not keeping it when my mom moved out of my childhood home."
"Not sure which one I'd prefer more at this point, honestly. Either would be sweet."
- Fantaculara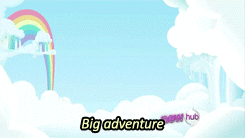 Giphy
The answers show for most people, it's not the material things they miss the most.
So what do you miss from your childhood?
Want to "know" more?
Sign up for the Knowable newsletter here.
Never miss another big, odd, funny or heartbreaking moment again.
Keep reading...
Show less
Life hurts. And the truth.
So it's a double whammy when learning the truths about life.
When you're young they try to shield you from the worst of it.
But you're going to catch on eventually.
Lesson one... Santa isn't real.
It's all downhill from there.
Redditor Apeeeu_ wanted to hear about all the things that made people frown in the past. They asked:
"What's the saddest thing about growing up?"
Life isn't forever. That is my least favorite lesson. I hate death. Who agrees?
It's Me.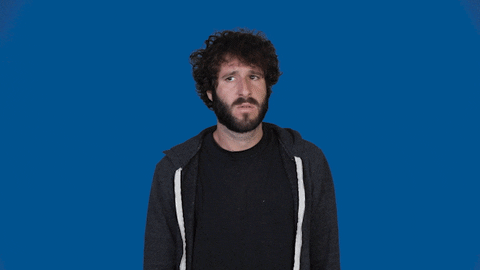 For Me What GIF by Lil Dicky
Giphy
"That it happens so slowly you don't even notice it. One day you'll just find yourself in a crisis thinking 'Oh crap, I need an adult!' and realize, in horror, that you are the adult."
i-love-reddit-so-muc
Vanished
"Everybody you know vanishes. Either they move away, they lose interest, they disappear off the face of the earth, whatever. It leaves you empty inside, like watching your best friend, your brother, fade away as is a candle in a dark room, to nothing but a stranger wearing a familiar face."
HighFlyerJ
Sucky people...
"Coming to the understanding that some humans turn out to be absolute liars, manipulators, egocentrists and delusionals - even some of the ones you once loved most dearly. The only positivity that came from such was the ability to know what I will and will not tolerate. It is never too late to cut chronically toxic people from communications."
blind-moon-spirit
Out of Time
"The older you get the faster time is perceived so you are faced with the inevitability of death and how short life really is."
greenhedgehog9
"What helps with this is keeping a daily journal. Even jotting down a few of your thoughts and feelings, a few little things you did that day, anything helps you to remember the time more and seems to slow things down. Then when you go back and read entries years later, all it takes is a sentence to bring back many memories of a day that seemed insignificant at the time."
killabeesplease
Old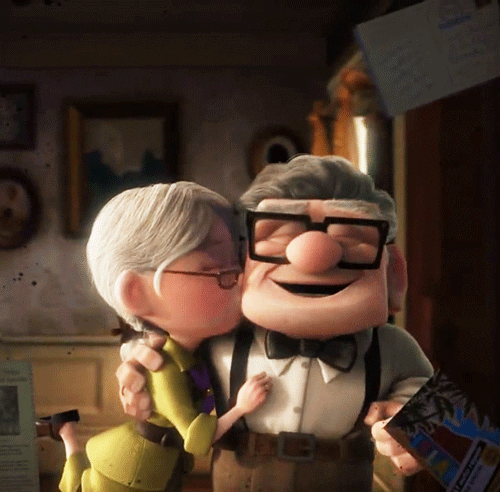 disney love GIF
Giphy
"Your parents grow old."
find-me-in-bub
Adulting isn't fun. Wish I had had a warning about that.
Yuck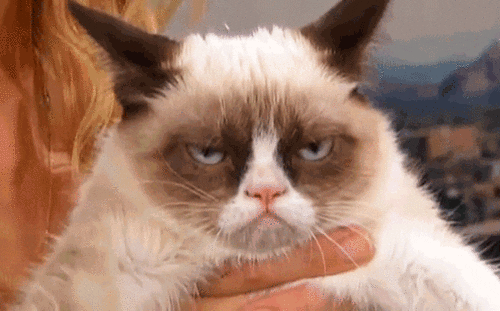 Grumpy Cat Annoyed Face GIF
Giphy
"Growing awfully aware of how sh*tty the world can be."
Foxman3777
The Pick Up
"It's an old one but it is sad: at some point your mother or father will pick you up, and it will be the last time ever. My daughter, aged 32, told me this and I offered to pick her up to reset the clock, but she politely declined."
jwelshuk
"This one hit me hard when I first heard it. Or when you'd fall asleep on the couch and just wake up in your bed. Literally starting to tear up just thinking about it."
ThePhabtom4567
Life Hurts
"Losing friends. I've lost friends due to slipping out of touch, fights, etc. but the worst is when a good friend dies. I'm of the generation that was in high school for 9/11, I joined the military and a lot of friends did too. I've lost a lot to war, but even more to drug use and suicide."
jharrisimages
Narrow truths...
"It is really easy to feel that as you get older that your world becomes more narrow. You realize you can't do everything and you won't achieve all your dreams. You try less new things because you don't want to fail or don't feel it is worth it. You don't feel the need to challenge yourself anymore. It can make you feel unremarkable and alone."
"I think that feeling is one of the reasons that just about every generation since the first Star Wars kids will not let their childhoods die and take those things so seriously. Those interests are linked to times when you were younger, happier and optimistic and preserving that feeling can get harder and harder as you age."
AppealToReason16
Smile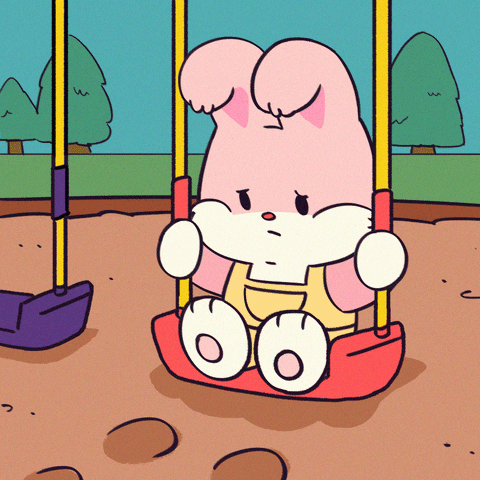 Sad Rabbit GIF by Muffin & Nuts
Giphy
"Realizing how sad everyone is."
somecanadianslut
Life is gonna life. So be prepared. Bookmark this thread. And maybe some videos of cute puppies.
Want to "know" more?
Sign up for the Knowable newsletter here.
Never miss another big, odd, funny or heartbreaking moment again.
Keep reading...
Show less