Reddit user redmambo_no6 asked: 'Redditors with younger coworkers, what was your "I'm officially old" moment?'
The realization you're getting older can smack you in the face at any given time, and boy-howdy is it fun!
It can be in the morning when you get up out of bed, and your body makes crackling noises, or when you can't seem to keep up at the gym and you cut short your running time on the treadmill.
That's just the physical.
When you suddenly have the epiphany that you're suddenly the oldest one in a group setting, it's humbling.

Curious to hear from strangers online who are no longer the young whipper-snappers they imagined themselves to eternally be, Redditor redmambo_no6 asked:

"Redditors with younger coworkers, what was your 'I'm officially old' moment?"
These moments of realization never get old. But people do.

Senior Kitty
"My childhood cat lived to 21.5 so teaching (freshman biology lab, so students were ~18) became very weird when I realized my cat was older than my students."
– mollusck_magic

Aging In Reverse
"I'm a preschool teacher. It's been a TRIP to watch parents go from Soooo much older than me, to the same age as me, and now they're younger than me!?!?"
– Smart_Alex
The Shook Pediatrician
"My kids pediatrician was also my husband's pediatrician when he was a kid. He was the first kid she had to come back as a parent and she was SHOOK."
– trixtred

Older Together
"See, that's what really kinda drives it home for me."
"I'm not bothered that I'm 48. But that means my school friends are 48, and that's weird for some reason. Like, I went to school with a guy who was wild and crazy. That guy is 48 now, and has a new grandbaby. Somehow, he's old, and I'm just 'getting up there '."
– ThatWeirdTexan

Relics of the past don't just pertain to humans.
Dialing It In
"Had a co-worker ask me, 'Back before cell phones, did you just have to wait around at your house for a call?' Uh, yeah, pretty much."
– Status-Effort-9380
"Reminds me of having to explain the concept of collect calls to my kids. The whole speed speaking where you were for pick up during the recording so your Mama never accepted the collect call."
– DaraScot
Legendary Aircraft
"Various colleagues were debating whether the Concorde had been real. They couldn't fathom that supersonic civilian aircraft used to exist and now they don't anymore."
"The Concorde last flew in 2003, when these colleagues were toddlers."
– geckos_are_weirdos

Foreign References
"We were talking about where we were on 9/11, and my coworker went quiet. He wasn't even born."
"We also had a band that was famous in the 90s stay at the hotel, and he had no idea who they were, meanwhile I was so star struck as they were my entire childhood!"
– Itsagabby

Gravity is not our friend, and not just because of its effect on our faces.
The Day It Went Downhill

"When i fell down the last couple of steps on a stairway. No one pointed and laughed like I expected, instead they helped me up and asked me if I was okay. That's when I knew."
– day_of_duke

It's About The Recovery
"F'k. That has to be a bummer."
"You fall. You know you're fine. You feel like an idiot. You get ready to wave to the crowd as they laugh and clap. But then... a hand is placed on your arm and you hear 'that was a big fall, are you ok?' You stay in shock for a moment. Of course, you're fine. Everyone is looking at you. They all have concerned faces. Sh*t. Two weeks later, the soreness finally subsides."
– minimalfighting

Ice Slip, You Slip, We All Slip
"This happened to me as well....walking my dog the day after a huge snowstorm. There were some rowdy teenage boys having a snowball fight across the street (schools were closed that day, of course). I slipped on the ice, my feet flew over my head and I landed solidly on my backside. As I struggled to get up I braced myself for the laughter and catcalls, but all I heard was "Are you OK Ma'am??' 'Do you need help??' I was in my early 50s and had never felt 'old' until that moment."
– Ouisch

Conversations with younger coworkers can be fun.
You can quote lines from your favorite TV shows and talk about the latest CD you bought at Target and brag about your new digital camera that takes better pictures than a smartphone.
And then you can watch the blank expressions on your coworkers' faces because they haven't a clue about what you speak.
Yeah. This has never happened to me...
Old.

Reddit user Specific_Dimension77 asked: 'What's something f*cked up you witnessed during your childhood, but didn't realize the severity of until you were older?'
Memory can be a funny thing.
There are some memories in which every moment will remain completely vivid in our minds for the rest of our lives.
Others we might remember the context and moments from, but find ourselves a bit hazy on some specifics and details.
Some people have memories like that from their childhood, where they weren't exactly sure what they were remembering.
With a little time, as well as some context from others, discovering what these memories were is sometimes a very rude awakening indeed.
As the only way to describe these particular memories could be "F*cked up."
Redditor Specific_Dimension77 was curious to hear from people with memories from childhood which they learned in adulthood were a bit more unsettling than they realized, leading them to ask:
"What's something f*cked up you witnessed during your childhood, but didn't realize the severity of until you were older?"
Unknowingly Complicit...
"My dad and I used to play 'Spaceship"'and to get the spaceship started, I'd have to blow into a tube to hear the electronic beep."
"It was his DUI test to start the car before they started putting cameras in the cars."
"Glad he's sober these days."- Expensive_Change_893
"Pretty sure when I was 7 I was an accomplice to robbery."
"I was supposed to stay the night at my friend's house."
"Her parents said we're stopping to look at a house real quick."
"I didn't think anything of the adults all black outfits."
"They were still professional."
"I did think it was odd that they had me go through the bathroom window to unlock the door, but they said the realtor forgot to give them the key."
"This was such a beautiful, wealthy home."
"They didn't take anything large, but I did notice the mom leaving with a lot more jewelry on the she came in with."
"She said she left it last time they were there."- prettylittlepastry
Sometimes Its A Blessing When A Memory Gets Foggy

"I was sitting on the couch at 5 yo when my parents started arguing and my mom threw a red book at my dad."
"Just thought it was a fight."
"Turns out it was their pre-divorce fight after my dad caught her cheating."
"Didn't learn about the cheating until I was 16 and only recently learned it was a brick that she threw at him."- missybeputtinitdown
"To Err Is Human, To forgive Is Divine."

"One of the times my dad left he would send me beautiful letters with the envelope decorated in different cartoons and cute drawings."
"I was maybe 9 at the time and clueless."
"A few years later I realized he would decorate the envelopes to take attention away from the red 'inmate mail' stamp on it."- Smolbeanis
Sense Memory

"When I was about 12, me and dad were walking the dog, when we saw a huge fire at a house at the end of our street."
"My dad was a fireman at the time, so his first reaction was to sprint towards it."
"Naturally, I followed him."
"A crowd of people had gathered around a bus shelter nearby, so I went to see what was happening."
"On the ground was a kid from my school, I think he was 2 or 3 years below me."
"I'll never forget how badly his face and hands were burnt."
"The skin was a strange mixture of charred flesh and fresh blood."
"I just froze for what felt like an eternity before my dad found me and sent me home whilst he stayed to help."
"The kid survived, but it was years before I saw him again."
"He was horribly disfigured as a result."
"I don't think about it much, but every summer we have a barbeque, and the smell of the coals takes me right back to that evening."- Full-Cardiologist233
Privilege Check
"When I was a kid, we took a family trip to Las Vegas and stayed at Circus Circus."
"My mom wanted to get a magnet or souvenir from Caesar's Palace, so we parked somewhere and went inside."
"I wanna say we might have parked in an area reserved for staff?"
"Or it could've been for guests/visitors."
"That part is very fuzzy."
"My parents didn't care regardless and had never been there."
"When we were walking back to the car and over a sewer grate (the kind with slots) I sneezed."
"A gruff, male voice from below in the sewer said 'bless you!'"
"Being an innocent kid, I said thanks as my parents hurried my brother and I into the rental car."
"Years later as an adult, I watched a documentary about homeless people who live in the Las Vegas sewers."
"In it when they're inside one of the sewer tunnels, their guide pointed up at a sewer grate above them and said 'you see this?'"
"'This is the parking lot of Caesar's Palace'."
"That whole realization that I was there as a kid gave me whiplash."- snickerdoodle_bandit
The Truth Can Really Hurt
'My seventh grade English teacher accidentally gave me a document he had written."
"It was on an old floppy disc he assumed was blank."
"It described how he volunteered with an humanitarian group in the 70's that traveled through impoverished countries and provided free vasectomies."
"They eventually trained him how to do it, and he would do them, even though he had no real medical training."
"This is not even the messed up part."
"He goes on to explain that he decides that he wanted a vasectomy and to do it himself. He then described in very graphic detail how he did it to himself."
"He even said the date, like March 1st, 1981, or something like that."
"He described in detail cutting through things, and how rubbery it felt."

"Again, not the f*cked up part."
"I thought the story was hilarious because he wrote scrotum so many times, and I was a seventh grader."
"Well, I spread the story around to my friends."
"It eventually spread to a parent, that shared it with the school."
"His wife who was also a teacher there, promptly quit."
"Their son who was younger than me, born in the 90's, also left the school."
"He kept his job."

"What I figured out much later was that his wife had cheated on him and had gotten pregnant, but pretended like it was his."
"The f*cked up part is that he obviously knew she cheated, but never told her."
"He had raised the boy as his own son."
"Once she realized he was sterile, and he's known the entire time, she left him and took the kid."
"Had I not shared that story, that kid could have lived his entire life without knowing, and that family could have stayed together."- fredsam25
The Things People Do For Money
"I was sledding with a friend and saw smoke on the horizon."
'His mom came and picked us up."
"It was my 3rd-floor apartment on fire with my mom and grandma (and others) outside in the cold."
"Everyone got out safely, but we couldn't find our cat (until later)."
"My computer and Star Wars collection among so many other things were destroyed."
"We still have the photos."
"Found out later, unknown to her, my mom's BF owned the building and had the dumb a$ manager wack a pipe so he could get the insurance $$."
"My mother has been somewhat of a hoarder since."- determinedforce
Not Trusting Others Cause No One Could Trust Him...
"My parents divorced when I was 3 because my father got another woman pregnant."
"When I was 6, my father took me and my two older sisters (10 and 15 at the time) to 'donate blood'."
"Decades later I'm talking to my mom about it and she reveals it was a paternity test, as my father didn't believe I was his daughter."
"Test proved I was in fact his."

"Probably should have realized sooner that a 6 is a bit young to be donating blood."- miss-quiche-lorraine·
Some might say these poor people would be better off if they didn't know the truth.
But facing the truth and confronting our demons is sometimes the only way we can move on with our lives.
Even if the memories will never stop haunting us.
Most of us like to set goals to motivate us toward a desired result rather than waiting for something to manifest itself.
The goals that are typically positive may include achievements like reaching a specific body weight, completing higher education, or saving enough money to purchase a home.

And then there are the goals that are more like consolation prizes because they seem unattainable in the present, like securing a relationship by a certain point in time.

Those who might be familiar with the last scenario shared their updates when Redditor eurekathatsit asked:

"How is your 'if we are single by 30, we're getting married' friend doing?"
Canceled Plans
"Had a Married at 40 option."
"Lost contact with her for a few years and had started to rebuild our friendship. She'd got married and moved away, but was in the process of splitting up and remembering her old life."
"Had arranged to go and see her in her new flat, big night out planned. But then contact suddenly stopped again."
"Found out about 6 months later that she'd had a car crash and died instantly. Her (still) husband hadn't told any of her old friends what had happened."
"She was the first one from our friend group that had died. It hit hard. Still think of her often and the mischief we got up to in our late teens."
– GeeGeeDub

Cancer Sucks
"We both got married before 30 to other people. She married a cool dude and had 4 kids. They had a beautiful family and so do I. I was genuinely happy for her and glad we didn't 'end up"'with each other. She died of cancer a few years ago when her youngest kid was still in elementary school. My heart breaks for her and her family. I feel closer to them than they realize because I knew her since middle school. I think of them often and hope they are finding peace and happiness in this crazy life."
– walkabout16

Loss Of A Dear Friend
"With us it was 'if we are still single at 65 let's just move in together - at least we like each other.' We met first year at university and had been close friends ever since."
"She died of breast cancer at 63. Miss her every day."
– Nagsheadlocal
Some managed to find success, while others, not so much.
Married Life
"Not me, but I have a former coworker that made that pact with his senior high school prom date. Lost touch for 7 or so years. Reconnected at the 10 year high school reunion. Got married 2 years later. Now 2 kids with a third on the way and VERY happy. It was cool to watch the majority of that story go down"
– Accountabili_Buddy

Going Along With The Ruse
"I married her sister. I never wanted to marry her, she was my friend and she thought of the 'if we aren't married by 30.' thing."
– TheChzMouse
Tending The Garden
"He's unhappily married to someone else. Spends all his time gardening now."
– MrFurleysJumpsuit
"so uh how's the garden?"
– whatproblems

Love Success
"I kissed her this morning when I was leaving for work, we get married in 3 days."
"No joke, made the pact, reconnected in person after a few years on my 31st birthday which is 3 days before her 30th, we went out for a date and we haven't spent a night apart since. And in 3 days we say the ol I Do's."
"Thank you all for the kind words and the awards, I'm going to show my fiancée this later after work, she'll love it. Wedding is in 2 days! (Aug. 18)"
– ArcAddict

A Wild Life
"She's been living a WILD life. We made the pact at 22, she got married by 24, divorced by 25, new relationship and got pregnant at 26, married at 28 and divorced at 30."
"In that time she dropped out of college, went back to college, completed her associates, got nailed for a few drug charges and is currently fighting for custody of her kid with the dad."
– Goopyteacher

The feeling wasn't mutual when the pact was revisited.
Taking A Pass
"I've made that pact with so many people that I hope no one comes to make claims when I turn 30."
– anonfallenstarz
"So about our pact."
– TheNonMurderingSort
Seven's A Crowd
"He has like 5-6 kids. He actually hit me up when we were 30 (were 32 now) and asked about the deal. I was like "dude don't you have like 5 kids???" I was not gonna take on that circus 😂"
– yoinkss

Bad Timing

"We made the pact at 15 as a joke. We finished high school, college and moved into early adulthood while he dated other people. I was single until 23 when I met my match who I'm still with to this day."
"This year he broke up with his girlfriend because he said he loved me and couldn't be friends anymore because it was too hard for him."
"It sucks but I wish him the best."
– Caramel_Kind
It's understandable why people set such goals, especially if they want to make sure they are not settling for each other after kissing a few frogs.
But who's to say true love won't manifest in your 40s?
It's not an ideal benchmark, waiting to see if the other person has either found love or is still waiting by 30, because love is unpredictable and seems to come when you least expect it.

As they say, love is patient.
Unfortunately, people are always not.

The body is an extraordinary thing.
Humans are always testing and pushing past the boundaries of what the human form should be doing.
It takes getting decades into life to realize that none of us are invincible.
So why can't we do the right thing and take proper care of this gift we've been given?
Sadly, that realization often comes too late.
So let's discuss some war stories.
Who has test the limits the most? And why?
Redditor Mazider wanted to compare notes on how we've all brutalized our bodies, so they asked:
"What is the most insane thing you've put your body through?"
Training to run a 3 minute mile almost killed me.
Like, who the H*LL is chasing me?
Wild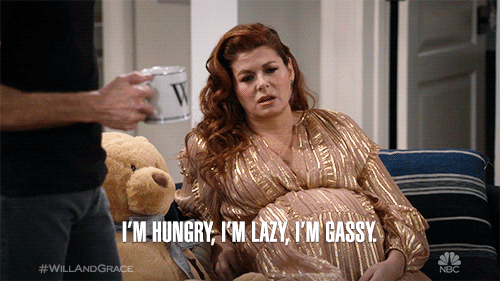 Hungry Debra Messing GIF by Will & Grace
Giphy
"Currently pregnant with my first kid and realizing how wild this stuff is. Organs relocate themselves, stuff starts hurting in places you didn't know existed."
toxinogen
The Comeback
"I was paralyzed from the waist down due to a spinal cord injury. Doctors said never walking again was a big possibility. 4-6 hours a day over the past 3-4 years were dedicated to rehab (massaging, stretching, and exercises). After the first year I was walking again, but I couldn't stand up for too long."
"Now I climb, swim, and weight lift! Deadlift is at 180kg, Squat is 155kg, and Front squat 110 all at the BW of 74kg I think it helped that I'm only 25, but the body does amazing things given the time and effort to care for it properly."
someGuy0202
Getting the Boot
"I injured my calf playing basketball. Didn't have health insurance at the time (god bless the USA), so decided to not go to ER and treat it myself for a bit to see if it gets better. Friends convinced me it was a high ankle sprain, probably. I iced it, took some ibuprofen, got a boot and a cane from the pharmacy, and went to work the next day (I'm a camera operator/dop for tv shows)."
"I got a sports massage on the calf (hurt like hell) and the pain got better in a week or so. Still didn't have a range of motion and it was swollen and slightly bruised. Kept working."
"My friend was getting married in St Martin and I promised to film his wedding. So I dragged my a** all the way there from Los Angeles and as I was laying on the beach, one of the wedding guests came up to see why I wasn't swimming. She looked at my leg and immediately said, 'I'm an MRI technician, and you have a ruptured Achilles.'"
"I couldn't sleep googling it all night. The swelling, the bruising, and the loss of range of motion were all checked out. Dragged my a** back to LA, got officially married to my fiancé, bought health insurance, and went to a doc... yup, completely ruptured my Achilles. 45 days I was shlepping around like that with it untreated. Got surgery, had a brutal recovery, and had to walk down the aisle with a boot and a cane."
50mm-f2
On the Grind
"I was really heavy on my grind for years, taking caffeine pills, Adderall, and drinking coffee all the time... one night it was so bad that I could feel my kidneys throbbing, my back was sore from dehydration... my chest was bumping so hard that it sounded like a drum in my ear. I thought to myself, maybe I should go to the hospital. What I ended up doing was going right back to sleep. To this day, my heart can't take much stress or I get chest pains."
NaiveAd8426
Fractured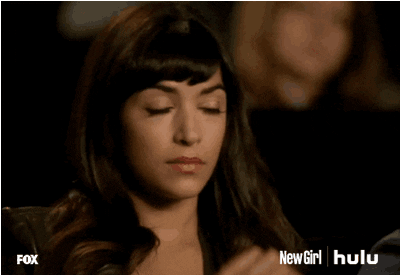 New Girl Facepalm GIF by HULU
Giphy
"Motorcycle accident. Fractured my skull in a couple of places, and burst an eardrum. Was in the hospital for a month, apparently acting like a child, only people I recognized were my mother, cousin, and best friend. Also, couldn't move my left eye because a nerve and/or muscles moving it pinched by the crack under it. They had to put a metal bit to close the gap."
.arnelthelionjr
I need four wheels.
I can do a bike, but motorcycles are a no.
Less Distance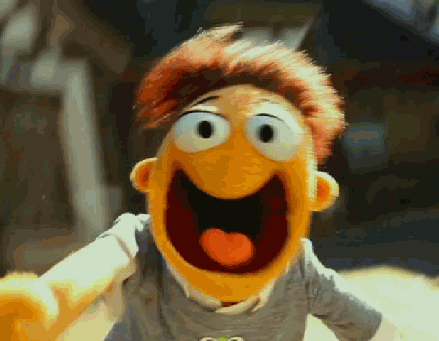 Go Go Go Running GIF
Giphy
"A 50k run… seriously sucked and made me stop running long distances. I've done marathons before and didn't think the jump-up would be as big of a deal as it was. Now I stick to 10k and 15k."
JD054
Gotta Go
"Being there for someone caught in addiction. The late-night calls to come take care of them, the countless trips and hours in the hospital. The mood swings and all of it started taking a toll on me physically to the point I started feeling like I was the one using. I had to walk away after realizing there was nothing I could do. She lost her battle a little over a year ago and it tore me up. Still working through it but it's a daily process. Rip LD and I hope you finally have peace."
Dirty_Boy_Jay
All work/No play
"Working everyday 12+ hours without a day off, for more than a month."
Any_South2605
"This is tougher than most people think, especially if it's high-intensity work in the heat or cold. I do outages every year that are usually at least two weeks, approximately 12-14 hours a day. Some days they hit over 20 hours, it takes its toll after a week or so. Especially if you have a family. I lost 10 lbs in my last outage, stressed as hell trying to oversee a critical path project."
TheSwissRussian
The Worst
"The whole Appalachian trail was pretty tough but so spread out it didn't seem that bad. Thought long-distance hiking (trail legs) = marathon (running legs)… that was NOT the case. Worst pain ever. Took almost 2 years to enjoy running in any form then I ran a 50-mile ultra marathon a few weeks ago, proper training kept the pain at bay."
forvillage22
Hazards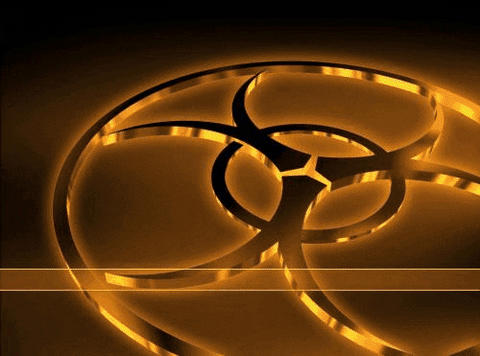 hazard GIF
Giphy
"Went into a secure facility to train to do my job as a chem ops specialist in a live environment where nerve gas exposure was a real risk."
jackfaire
Chemicals are always an issue.
How people do jobs near chemicals I'll never know.
30 is the new 20.
At least, that's what a lot of people tell themselves after they pass that milestone birthday.
Even so, while age is merely a number, people still find certain things grow increasingly more challenging with each passing year.
Including, or even particularly, dating.
Those still on the hunt for love after turning 30 might grow increasingly insecure, worry that their moment has passed, or be unable to ignore the ticking of their biological clock reminding them that time might be running out to start a family.
Not to mention, playing a losing game over and over can become completely and utterly exhausting after a while.
Redditor MrNiceDudeFun was curious to hear the biggest challenges of finding love from ager 30 and upwards, leading them to ask:
"What is the hardest part of dating after 30?"
Not Everyone Wants A Package Deal

"Realizing that the number of single parents is larger than you'd expect."- dhabo1030
"Some people have kids or want them soon."
"And emotional baggage."- Psyblade0_0
"Kids, whether you have them or not, is something to talk and consider immediately before starting anything."- Crisb89
"For me, it was finding someone who didn't have kids, and didn't want them."
"At that point in my life, I was (and still am) 100% sure I don't want kids."
"Finding a long-term partner who wants the same was pretty tough."- Toiletpaperplane
"Everyone has kids."- TopScruffy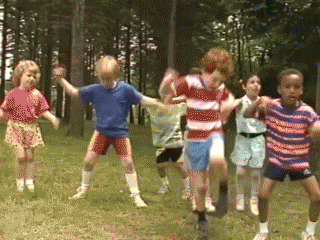 Playing Happy Children GIF by MOODMAN
Giphy
Everyone's In A Hurry

"'Dating after 30 is like catching a city bus after midnight'."
"'There aren't as many, but they're faster'."- civex
How Long Have You Got?
"Online dating sucks and all my friends are married or dead or single fathers."
"So I am on my own for the most part."- somedude-83
"It's not all fun and games anymore."
"People feel late or behind."
"First dates often: are we compatible, do you want kids, are you OK with my kids, are you ready for a serious relationship, do you make enough money, do you own a home, politics?"
"Religion."
"I don't have time to mess with you if we aren't a match because I'm in my 30s and supposed to be married and having kids."
"The days of just light fun dating are less common."- ZLVe96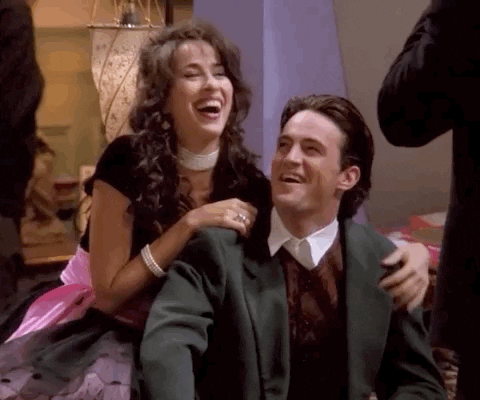 Kill Me Now Season 1 GIF by Friends
Giphy
Emotional And/Or Excess Baggage
"Geez."
"You sometimes pay for what their ex did to them."- JJJAAABBB123
Rising Standards And Expectations
"You have your preferences narrowed down a LOT more than you did in your 20s, thus finding a compatible partner is more difficult."
"Especially if you dislike kids."- Clintman
"Many people want 'high value' partners while having no value."- Zetterburger40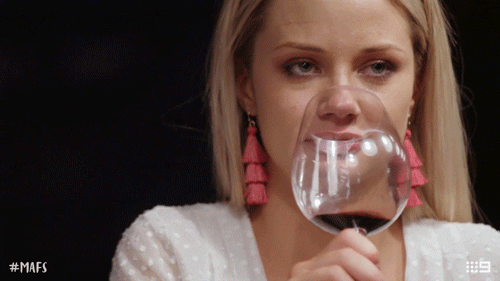 Sassy Red Wine GIF by Married At First Sight
Giphy
Solo routines Can Be Hard To Shake...

"I've learned I prefer my own company."- PrinceEnternalStench
Alternative Methods...
"The summoning rituals you have to go through."- AdCareful5654
Wait Till Your 40s...

"Wait until they're over 45."
"Most are divorced and have been alone for a while."
"It's a reset of dating and they're open to try something new."
"That person who was out of your league is now squarely in your court."
"Go for it!"- macgiv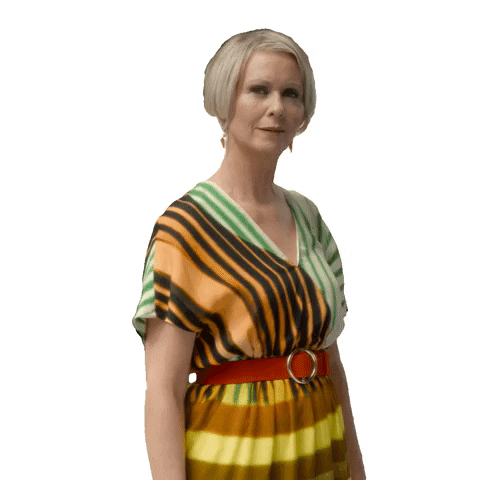 See Ya Goodbye GIF by Max
Giphy
Good Luck Getting A Good Night's Sleep...
"CPAP Machines."- Reddit
As long as you are single, finding love is one of the many things you think you might never achieve with each passing year.
However, when you do finally find that one true love, no matter when or how old you are, you will realize in no time at all it was definitely worth the wait.