Moment of honesty—I am straight up jealous of the fact that my toddler literally never wears pants and nobody cares.
She can march her chunky babybody into a grocery store wearing a unicorn t-shirt and some strappy sandals and people give her a cookie for it.
See what happens if I march my chunky almost-40-body into a grocery store in a t shirt, no pants, and strappy sandals...
Reddit user 2009Yaris asked:

"What does a 4 year old do better than a 40 year old?"
Um ... yeah. Exactly.

40 year olds can't get away with going pantsless in public anywhere near as often as the little ones can. Let's see what else the little ones rock at.
Dino-Ologists
"Remember the names of dinosaurs."
-jaggy_bunnet
"Every child is a dinosaur expert"
-THX450
"Once you turn 40 only one dinosaur becomes important the my-body-saur"
-insertstalem3me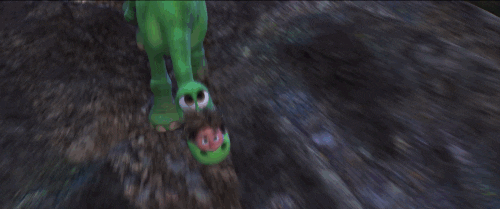 Giphy
Authenticity
"Being themselves"
-Paused_Verdict
"The lack of self awareness is spectacular. 'Why should I care if I look like an silly as long as I'm having fun?' "
"This is pretty much literally true."
"This is the age when they're only just starting to really build a concept of other minds."
"So they don't care what other people think of them because they're only barely aware that other people are actually thinking beings like them."
-TheGazelle
Like Nothing
"Squat"
-Snuggle_Pounce
"Seriously, my toddler just hunkers down in positions I would have to fall to get out of... And she stays there for half an hour eating stuff out of the carpet, then gets up like nothing."
-emskem
"I'm not a parent but I'm trying to imagine just chillin' on the couch, watching my toddler eat various bits of food out of the carpet for a half an hour like a weird Easter egg hunt."
-OG-Artifician
A Beautiful Friendship
"Make friends with people their age"
-CoolIceCreamCone
"Kid1: 'I have a truck' holds up toy truck.
Kid2: 'I have a car, it goes zoom zoom!'
Kid1: 'Zoom zoom!' Runs toy truck on ground.
The beginning of a long friendship."
-dorisfrench
Life
"Deal with the weight of existentialism."
-alegonz
"For real my middle son just turned 5 and he's constantly talking about the heaviest sh*t. I'd short circuit if my mind was working on that all the time!!!"
-TeaEffKay4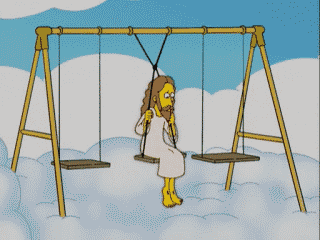 Giphy
Curious or Creepy?
"Ask 'why.' "
"Genuinely, so many people lose the curiosity they once had as children that it's sad. So many people just accept things but won't ask why to understand them."
-rudeprincessita
"In my experience, when you are too curious as you age people start to think you are too nosy or a creep."
"It can't be brushed off as 'just curious kid' things anymore."
"Some people really just don't want to share knowledge, even if it should be common, every day information that betters society."
-Smith6612
Cute or Brutal?
"Actually say what they think"
-caplisanne
"Some 40 yr olds are good at it, but it's usually not cute when they do it. It's usually just brutal."
-shall_always_be_so
Joy
"Smile and laugh"
-thatonePS3GUY
"This is for sure the answer. The joy my daughter feels at a new paw patrol episode is equal to me getting a $50,000 tax free bonus at work."
-executive313
Life Alert
"Fall over and bounce back"
-Nizmo57
"They either jump up immediately or lay there screaming like they're dying because they know you bought the spiderman bandaids last time you went to the store."
-PermanentTrainDamage
"Don't forget the yell " I ok' and thumps up"
-Busy_Role_291
"I'd need a Life Alert if I took the same fall I just watched my kid take - and then bounce back up and go right back to picking her nose."
- [Reddit]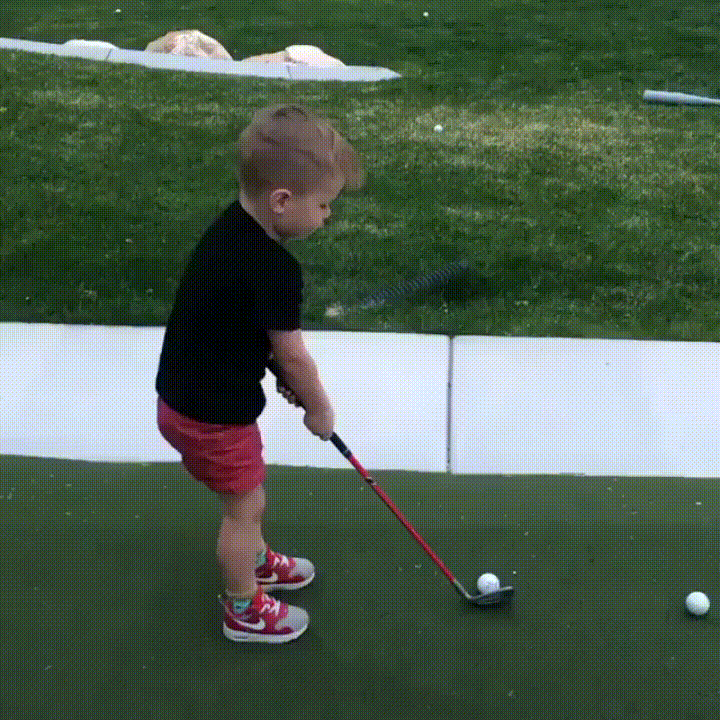 Giphy
It's Called Emotional Range
"Be happy"
-Miiagl
"Debatable, 4 year olds are always crying."
-X0AN
"But at least they're crying on the outside."
-Diddly_eyed_Dipshite
"Ehh mine very rarely cries. Only when really scared, gets hurt, or really doesn't want to do something. Like 95% happy and 5% meltdown."
-squirrel4you
Oh!
So there's a loophole to the whole "strolling through the grocery store in a t-shirt, no pants, and sandals" thing.
Live near the beach! Nobody worries where your pants are if they can see that your t-shirt is over a bathing suit.

check. and. mate.
Want to know more?
Sign up for the Knowable newsletter here.

Never miss another big, odd, funny or heartbreaking moment again.
Keep reading...
Show less
People in their 20s and even in their 30s have enough stamina and motivation to think they are unstoppable.

Because of this level of confidence, the younger generations fail to recognize that feeling invincible can inform reckless decisions that will haunt them later on.

Eventually, reality slaps them in the face and they realize the way they lived their lives led by hubris has taken a toll as they got older.

Millennials looking back on their lives discussed their sobering epiphanies when Redditor Interfeceri asked:
"Millennials of Reddit now nearing your 40s, what were your biggest mistakes at this point in life?"
Millennials expressed many concerns about their health.
Watch Your Back
"Take care of your f'king back. Lift with your knees. Sure its rad when you grab a fridge by yourself and lift it in the back of a moving truck unaided, but one day that sh*t is going to have consequences that won't just magically go away by resting and 'taking it easy' for a week."
– GuyTallman

Hearing Loss
"Not taking care of my hearing, not even 35 and going deaf."
– Kusanagi8811

Self-Care
"Not getting healthy earlier."
– zombiearchivist
"Same. But training for my first marathon now so that is something for someone who spent the twenties smoking and partying."
– run_kn

The Importance Of Maintaining Health
"I'm 37. I absolutely could have taken better care of my body, but I'm in relatively good health. I'm starting to realize how important it is to maintain my health. I do also think I drank far too much in my 20 and early 30's. I'm trying to rectify that now, but it's hard. So that I guess."
"Although honestly? My only real regret/mistake in my life is going back to grad school in 2010. I felt trapped by getting laid off twice and not being able to find any work. I was debt free, but I really felt forced into going back to school to try and make something of myself. It was either that, become homeless, or figure out how to move back in with my parents. Now I have over 100k in debt because my 60k grad loan has ballooned due to interest rates and forbearance because once again, I couldn't find a decent job upon graduation. Student loans are a f'king racket."
– Dartastic

What The Body Is Trying To Tell You
"Try not to get cancer."
"If you feel unwell go to the dr."
"I felt numbness in my fingers and toes. . Let that go for a few months. It turned to arm Pain. Went to hospital and it turns out I have stage 4 renal carcinoma."
"Don't let any symptom go unchecked. You're older, and if your body is telling you something is wrong f'king listen to it."
– bakedlawyer

Unhappily Ever After
"Staying too long in an unhappy marriage. I lost the last half of my 20s and most of my 30s because of it."
– Zenstation83

Some expressed regrets relating to their professional careers.
Routine Work
"Staying too long at a job in my 20s, just because it was safe and easy. When I finally got the motivation to leave, ended up with an almost 50% pay boost."
– Hrekires

Antiquated Thinking
"Agreed. But we were on the old school mindset of being loyal to a company only to realize they aren't loyal to you."
– Cameron783
Not Planning For The Future
"Not saving enough for retirement and not going to college. I have been a stay at home mom for 7 years now and have nothing saved for my own retirement. I have a highschool degree and cosmetology license but that's it. If my husband left me I'd be f'ked because I wouldn't make shit doing hair(when I quit working I was a manager/stylist and only brought in 50k a year plus hours were awful all nights and weekends not great for a family since there is no night or weekend daycares)"
"At this point I want to go back to school but not sure how to even do it. It's also expensive and I need someone to watch the kids. I feel stuck. Wish I'd not gone to cosmetology school and instead got a 4 year degree then I could have kept working when I had kids since I'd have a job that could pay for daycare and had better hours! I guess at least my husband bust his a** and makes good money and is saving for retirement but I feel like I should be contributing."
– Poctah

Unpredictable Strategizing
"Going to university and majoring in business, numerous poor investments in now defunct companies and businesses and not taking care of my health while younger."
– jawaballs
Benefits Of College
"I wish I'd been able to make important decisions - like going to uni - much later in life. Its been nearly 20 years since I left uni and I still haven't used my degree. I didn't go to graduation or pick up the certificate. In fact, I still owe £10 in library fines."
– inthevoidweareone

Lacking urgency and purpose in life were common examples of early mistakes.
Misplaced Priorities
"Thinking that I could and should put myself on the back burner for anything and anyone else."
– lenalily227

Procrastinating
"Smoking and not dealing with my sh*t the right way."
– Allenrw3
Love Regrets
"Pining after the wrong person."
– runikepisteme
"Unrequited pining can be a catastrophic drain on time, resources, energy, self esteem and most importantly, other opportunities. For those pining away wastefully, remember this is not necessarily a noble emotion you are feeling. It can be an unhealthy, selfish craving that you can consciously detach from."
– elegance-per-se

Self-Acceptance

"I turned 40 this year and just started liking who I am. Why the f'k did it take 40 years for self acceptance?"
– guscallee

Family Time
"I wish I spent more time with my dad while I had the chance."
– CharlieChooper
Coulda Woulda Shoulda
"Should have bought a home. We qualified 20 years ago for enough to buy a small 2 bedroom but I didn't think we could afford it. That 2 bedroom would be worth nearly 3Xs and paid off by now. We pay nearly double in rent what our mortgage would have been. Gotta love the SF bay area cost of living."
– Thelazywitch

These are examples of Redditors regretting poor decisions. But rather than wallowing in their mistakes, these stories should serve as reminders that there is still time to reverse bad habits or commit to improving our lives.
We're only getting older, and there is no time like the present to tackle the things we won't regret in the future.

Want to "know" more?
Sign up for the Knowable newsletter here.

Never miss another big, odd, funny or heartbreaking moment again.
Keep reading...
Show less
Life changes as we age, and the things that irk us change along with it.
A sound or action that seemed perfectly fine 20 years ago might be the most annoying thing now.
These kinds of shifts in perspective affect all of us as we get older.
Redditor hollowreader asked:
"As you get older, what's something that becomes increasingly annoying?"
Willful Ignorance
"People who refuse to learn new things or educate themselves."
"Willfully ignorant, obtuse, purposefully dense. Whatever you call it, but especially those who are proud or stubborn about it. It's not cute, just grow up and admit you're wrong sometimes. No you're not too old to learn, you're not stuck in your ways, it's not old habits or it used to be fine. You just don't want to change and are stubborn. At least admit it."
-dead_b4_quarantine
"Do you have any idea how many people I meet who don't bother to simply google something they don't know. Its so annoying. Someone was shocked when I spent 10 minutes googling honey badgers just because they are interesting. People don't want to learn anything new."
-jayedgar06
"I pissed off my family for this. They got into an argument about something and I was like 'guys, phone. google. ask it the question. Here's the answer!' and then I showed them that both of them were wrong."
"'Oh, you are insufferable, you don't have to be right all the time.'"
"Thanks, that helps."​
-Runa216
Distraction
​"Distractions, they are everywhere and honestly I don't think it's just age that makes them seem like they are increasing. I feel like I'm constantly being distracted by things I'm not interested in."
"Stopped watching television, can't take all the commercials especially the drug ones and political ones."

"Can't the world just let us focus on what's really wrong and let us try to make it better instead of making us turn away."
-MadLintElf
"The new movie on Netflix '[Don't] Look Up' I think it's called, does a pretty good job of mocking and calling out this very thing."
-DatPlumberDude
Hair And Acne In Unfortunate Places
​"Hair coming out of nose and ears. Like, why the f*ck?"
-howwouldiknow
"Acne in those places. Why?!? They hurt so bad."
-spongeysquarepantis
"Ear pimples are one of the things I hate most in this world. Best way I heard to get rid of them was I believe putting a tiny amount of rubbing alcohol on a q-tip and rubbing it over the spot once/twice a day."
-Datalust5
Noise
"​Noise, so much noise."
-pyroisflame
"Yes, and even worse is noise along with bass vibrations. Especially when you are in bed and almost asleep, then wham, brmmmmm, brmmmmm, brrrrrrrrmmmmmm."
-wiggysbelleza
"Leaf blowers."
-Glittering-Extreme-2
"I hear them every freaking morning non stop until noon, but the sidewalks are still packed with fallen leaves. WTF is going on?!"
-skeptic_witch
Constant Discomfort
​"That some part or other of my body always seems to be in discomfort."
-Arthrine
"I was so excited to have time off from my office chair for xmas break. I thought my back would feel so much better! Too bad I laid in bed so much that my back hurt in a new, different way."
-Costner_Facts
"Nobody tells you that part about growing old. The reason old people moving slowly is a cliche, it's because everything f*cking hurts."
-McFeely_Smackup
Anything But The Damp
"petty stuff like, clothes not drying up completely and they end up smelling damp."
-Damisrilli58
"Why does drying a load of laundry on normal completely dry my sheets one week and then the next week I need to go back and flip them and add 20 minutes??"
-Electronic_Ad5481
"Somewhat related, why do Tupperware lids never fucking dry?! You could leave them for days and there would still be drops of water dripping out from crevices when you take them out of the rack. Never fails to make me grumpy."
-AggravatinCupcake0
We Don't Need To Hear Your Call
"People who not only yell while they're on the phone, but do this while having their call on speaker in a public place."
-rizcriz
"My god some man did that in the hospital waiting room while I was expecting my aunt to come out of surgery. It was insane. He could have easily left or even talked at a normal volume. Instead he answered 'JERRY HOW THE HECK ARE YOU?!'"
-DigNitty
Seriously, It's 2022
​"How paying bills or doing some basic things have not advanced with technology. Why are there service fees for automated phone payments?"
-bobthepomato
"This really chapped my ass yesterday while trying to pay an ambulance bill. It didn't suck enough that I needed a damn ambulance. It didn't suck enough that I have a huge stack of bills from the hospital stay despite having health insurance."
"To pay the ambulance bill, I had to pay a fee based on how much my bill was. And the option to pay online was a higher percentage than paying over the phone! Ahhh! I was so frustrated!"
-PawsibleCrazyCatLady
"I generally just pay with home banking or a digital wallet and I never got charged. I don't live in America tho."
-LumosLupin
"Not living in America is a great trick for a lot of issues in this thread 😅"
-NilsTillander
Life, The Universe, And Everything
​"Gestures vaguely at everything."
-LondonDude123
"gestures vaguely at self"
-OldAd38
"Found the actual older person."
-distractedchemist
"Im only 25 :( "
-LondonDude123
Technology
​"Getting new technical devices. Geting a brand new phone hardly excites me anymore. I just get annoyed."
-Embarrassed-Oil-5794
"Most of what annoys me with it is not needing 90% of the new 'exciting' features. They're just making the stuff more annoying to use."
-Quackwh*re69
"I feel this, getting a new phone is nice but its always a pain to change everything over. You don't realize how much you have set up on a phone until you have to start back over from fresh. I've had my current phone for two years and am now hitting some limitations with it but the thought of having to go through switching to a new device is half the reason I haven't upgraded yet."
-kolby12309
While our pet peeves and annoyances might change as we age, at least we can take comfort in knowing that it happens to everyone.
Want to "know" more?
Sign up for the Knowable newsletter here.
Never miss another big, odd, funny, or heartbreaking moment again.
Keep reading...
Show less
You know how it goes. You go your whole life sleeping okay until you sleep wrong and pull something. How did that even happen? Well, it sneaks up on you.
That's aging for you. Our bodies start to betray us (but it's important to maintain a sense of humor about it). And guess what? It won't be just your body that begins to annoy you as you get older.
People just... suck, man. We're stuck with them, alas.
The online community was keen to share their insights after Redditor hxnry_010 asked,
"As you get older, what's something that becomes increasingly annoying?"
"Clutter!"
"Clutter! Stuff! It didn't bother me that much when I was younger, but it's definitely something that's gotten increasingly on my nerves as I passed into my 30s."
"Definitely exacerbated by the grandmother-in-law who will not stop giving us stuff, no matter how often we ask her to."
dinawia
This is why I continue to purge things, and I am still young! I don't want to deal with it when I'm older!
"Loud, dark restaurants..."
"Loud, dark restaurants - can't hear the server or my friends and can't read the menu without my phone flashlight."
oldkidgrumble
I am definitely already annoyed about this. I want to enjoy my food, thank you very much, and I don't want to lose my hearing while I'm at it.
"People looking at their phone..."
"Lack of awareness - everywhere."
"People looking at their phone while driving, not really listening to the person they're talking to, blocking the grocery aisle with their cart, leaving messes for someone else to clean up, taking good friends or family for granted, contradicting themselves with cognitive dissonance, screwing everyone behind them when the left turn is green, etc."
"You're not the only person trying to live your life today."
ohemjeezus
This is the worst! I can't believe how many people just draw a blank in the middle of a supermarket while out in public.
"Sharing the burden..."
"Sharing the burden of other peoples self-induced personal drama."
Macarogi
An understatement.
Therapy helps. Get some. It'll make you a better person and your friends won't hate you. In fact, they'll be quite happy for you.
"As a kid..."
"Honestly just drama. As a kid, I didn't notice it. As a teen, it was all around me and I was half involved. As an adult, I'm so f**king sick and tired of hearing stupid drama."
TaintedTruth222
Yes, this and gossip! I don't want to hear it, thank you very much!
"When do adults get summer break?"
"Working non-stop. When do adults get summer break? It's been 16 years."
Not_A_Wendigo
I wasn't put on this earth to work yet here I am with bills to pay... sigh.
"Waking up three hours..."
"Waking up three hours before it's time to get up because you're in pain because your bladder is full. The worst."
dmreeves
This is already happening to me. WHYYYYYYY
"Discovering..."
"Discovering new aches and pains when you get up in the morning."
WiddershinsRaven
Okay, I'm still safe. I think...
*gulps*
"Seriously..."
"Small print."
"Seriously, food manufacturers, you don't need to write the cooking instructions in 7-point Arial Narrow."
BirdyCephonAltera
I hate super small print so so much. It needs to be abolished.
"People who can't..."
"People who just can't shut the hell up. Especially on the bus or train. I just want to go back to sleep."
mrmitchs
We can definitely file this under "lack of awareness." People are ridiculous–no one wants to hear you talk to your family members on speakerphone on a bus!
Well, well, I'm feeling super cantankerous after reading these. I don't know about the rest of you but I think it's about time I go find a lawn and tell young kids to get off it.
Getting older?
See something here that you really relate to or something missing?
Feel free to tell us more in the comments below!
Want to "know" more?
Sign up for the Knowable newsletter here.
Never miss another big, odd, funny, or heartbreaking moment again.
Keep reading...
Show less
The cruel reality of life is our looming expiration dates as we age like fine wine.

The things we used to put up with now test our patience. Sure, it's a depressing thought.
But now that we've acknowledged a hopefully much-delayed inevitable, it's easy to make the most of our time on this planet and fill it with joy and as much gut-busting fits of laughter.
That meanas not dwelling on the little things that drive us crazy. Because ultimately, are they ever really that bad?
Probably not. We don't have time for that.

Curious to hear about the annoyances in life people don't put with anymore, Redditor dangnabbitdamnit asked:
"What sh*t are you getting too old for?"
These Redditors talk about protecting their physical temple, since it's the only one we've got.
Blocking Harmful Rays
"Not wearing sunscreen. Just had my 1st melanoma cut out of my arm. Wear sunscreen kids."
Catching More Zzz's
"Staying up past my bedtime."
"Agreed. I'm currently up past my bedtime and I know I'm gonna regret it.. yet here I am."
Joint Discomfort
"My knees."
"I hear you. Fractured patella and arthritis don't mix well."
– rek57

These people have become less concerned about nonsense behaviors.
You Do You
"I'm too old to give a damn whether people think my pastimes are ridiculous."
Making Excuses
"BS excuses. Stop trying to make up elaborate, unbelievable stories. Just tell me you forgot, or you overslept, or whatever. It's fine. I get it. But don't expect me to believe your convoluted, half-@ss ramblings. Grow up and own your shortcomings."
Owning The Inner Nerd
"I love that the older I get, the deeper I steep into this pool of 'self.' I used to be deeply secretive of everything I was interested in because it could be seen as 'nerdy' and didn't jive with my 'outer persona'...but now at 31 with a kid of my own, I'm like who gives a f'k? If someone actually cares and thinks I'm a nerd for studying history in my spare time, then bye..? My opinion of you plummeted and I no longer want you in my vicinity."
"I really wish I could instill this in my daughter too, but I know it's not something you can really teach. You have to live through it and come to the conclusion yourself...whenever that may be."
Getting Territorial
"These kids on my damn lawn!"
"OMG spot on. I just moved into a new home a month ago. My lawn is dead because the previous owners had moved out months prior and no one watered, so the lawn looks terrible"
"Three neighborhood kids come running down the street playing a game, running through lawns and all, innocent, not destroying anything - and I about lost my shit. 'GET OFF MY LAWN' I yelled out the window. Then immediately felt guilty and old LOL"
"I'm only 40 btw."
A person wasting time beating around the bush to convey their thoughts was considered a huge time suck.
Saying What You Mean To Say
"Playing 'interpret the text message' with people I am dating. I am going to accept what you are saying at face value, and if your actions don't match, I will likely call you on it and flat out ask what's up. We're not teenagers anymore, and I left teenage angst behind long ago!"
Mature Enough To Handle Rejection
"Best part of being an adult. You can cut the bullsh*t."
"With the last girl I dated before I met my wife, I had a sense that her heart really wasn't in it. So I just straight up asked her if that was the case."
'Are you invested in this relationship at all? I won't be angry with your answer, I just need to know if I'm gonna keep making an effort.'
'Honestly, no. You're a great guy but I'm just not feeling it.'
'Good to know. It's been fun, thanks for being honest.'
"Life's too f'king short to jerk people around, or allow it to happen to you."
No Time For Decoding Texts
"When my wife and I first got together I had to explain it to her I have no interest in deciphering anything, just tell me exactly what you want and we'll be good. One of the reasons my ex and I are not together was that I got real tired of 'I know I sent you these exact words, but what I REALLY meant was (something different entirely) AND YOU SHOULD HAVE KNOWN THAT!'"
Throughout my early adulthood, I've always avoided confrontation.
I've hated it. I always thought if something bothered me enough, the annoyance over something or beef I have with someone would dissipate. But it doesn't. Not for me anyway.
My pent-up resentment was crippling and I've blown up at inappropriate moments when I could've addressed my issues earlier when the collateral damage would've been more minimal.
I speak up more now, and it's no longer something I cower over. The results have been more positive than I ever imagined.

Keep reading...
Show less