There are many TV shows with compelling themes and interesting character developments that impressed both critics and audiences alike back in the day.
But some of the shows that once captivated audiences have not aged well, and there are many elements in them that are outdated by today's standards.

Curious to hear examples of these, Redditor lilac_cup asked:

"Which tv series has aged like milk?"
The handling of these controversial TV story lines seem so careless in retrospect.
Addressing Child Abuse
"The very first episode of Hill Street Blues has two cops breaking up a domestic disturbance caused by a woman finding her man f'king her 15yo daughter. The man is told not to be sh**ty, the woman is told to put out more and the child is told not to be so tempting. Then the cops leave, patting themselves on the back for a job well done."
– kifferella

The Teacher's Secret Relationship
"Pretty Little Liars. I think even at the time, the teacher dating his 16 year old student storyline was considered creepy, but in 2022 it's honestly unbelievable that was ever portrayed in any kind of positive light. Also that her parents didn't immediately just report him to the police."
– ColdFIREBaker
Forbidden Attraction
"Not the whole series but Ally McBeal. In one episode Ally found out her bf is bi and her reason breaking up with him was she afraid that one day her bf would be attracted to their son."
– thrussie
These reality shows would never fly in a "woke" world.
Racist Cringe
"There was a reality show on Fox called 'Black. White.' Where they put a white family in blackface and a black family in whiteface."
"Just reading about it, it turns out the white family wasn't even a real family. They were unrelated actors."
https://en.wikipedia.org/wiki/Black._White.

– MichaelJAwesome
Extreme Makeover
"Extreme makeover. I remember watching this show as a kid and being like oh wow they're fixing all these ugly people with plastic surgery and making them happy. I just think that caused a whole generation to think they could change their body with money. Show lasted like 4 seasons. Couldn't imagine that show today."
– thenightshifters

Teen Exploitation
"Secret life of an American teenager."

"Just what…."
– carlirodriguez8

A Critique

"My god this show was terrible. My wife's sister was into it and we ended up watching a lot of it when we were dating. I think they tried to make the banter like Gilmore Girls, but it ended up being the characters repeating their current plots and arcs over and over. I don't remember the characters at all, but the main character was such a horrible person, and the audience is supposed to root for her."
"The main things I remember about it were the religious girl claiming she killed her dad by having sex with her boyfriend, and apparently you go to Bologna to get bjs."
– MachFighterG
So-Called Expert

"You Are What You Eat."
"Host Gillian McKeith (or to use her full medical title, Gillian McKeith) was an absolute quack with an online medical qualification from a Mickey Mouse university. She pretended to be a scientist by being recorded standing around in a lab wearing a white coat, spouted unscientific nonsense that anyone who had done a GCSE in science could see through, and was obsessed with getting people to shit in Tupperware boxes."
"It got cancelled after the final series when you had to have her move in with you. In the last few years she popped up again as a prominent anti-vaxxer once COVID vaccines became available."
– MattBD

These pageant shows glorifying good looks and talent would never be greenlit today.
Performing Pressure
"Dance moms- used to be entertaining, now all I can see is the psychological effects it must've had on those girls."
– KE789

"Americas Next Top Model has to be #1."
"From all the behind the scenes sh*t that went on in production to what the show actually shows. It's all just horrendous."
– Nickster1619

From Ugly To Beautiful
"The Swan, was 2 women who are considered 'ugly ducklings' participating in a pageant against each other after undergoing a three-month transformative process aka having heaps of plastic surgery."
– twozedzed

Psychological Downer

"Right?! How were they allowed to do so many procedures in such a short time while completely isolating these women from their families? Making them diet and exercise while healing from a tummy tuck, breast implants, and veneers?! The 'therapy' sessions were a joke and were just for show while these poor women with low self esteem were preyed upon for entertainment. Just out of a safety and medical prospective…wow."
– Snoo-8746

Judging The Reflection
"Didn't they also not allow the contestants/patients to have mirrors the whole time so they were surprised when they saw themselves? Psychologically having massive changes like that and it being sudden is extremely bad for your brain, you can end up rejecting the reflection because it's not 'you.'"
– Delouest

As audiences evolve, so does the writing and development of all forms of entertainment.
But because the changes are gradual, it is jarring when looking back and noticing how offensive and isolating some of these shows can be.
Times sure have changed in the world of entertainment–mostly for the better.

Keep reading...
Show less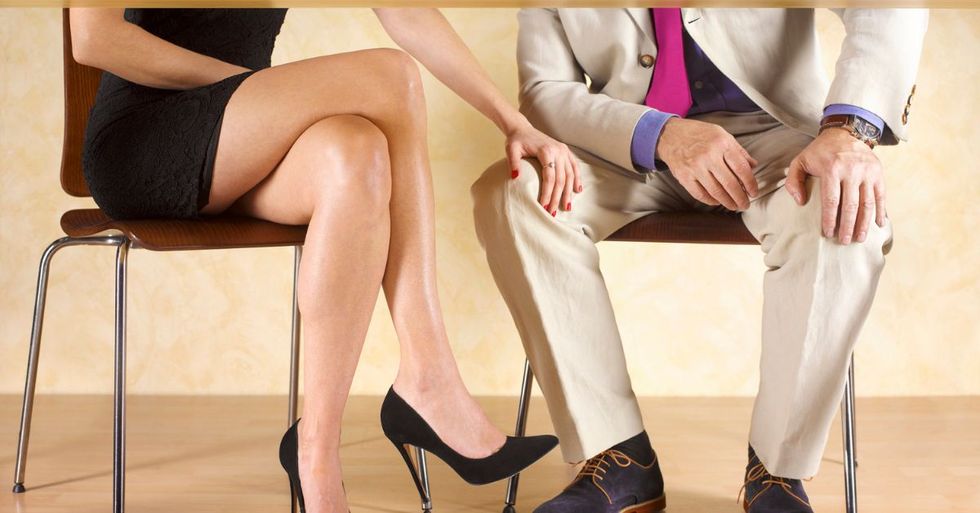 Some people just can't take a hint when it comes to flirting. And other people can't take a big blinking NO sign. There is nothing wrong with flirting, when all the parties are involved. But if someone says they're married and it's a no, that should be it. Right? Case in point… Redditor PossieL wanted […]
More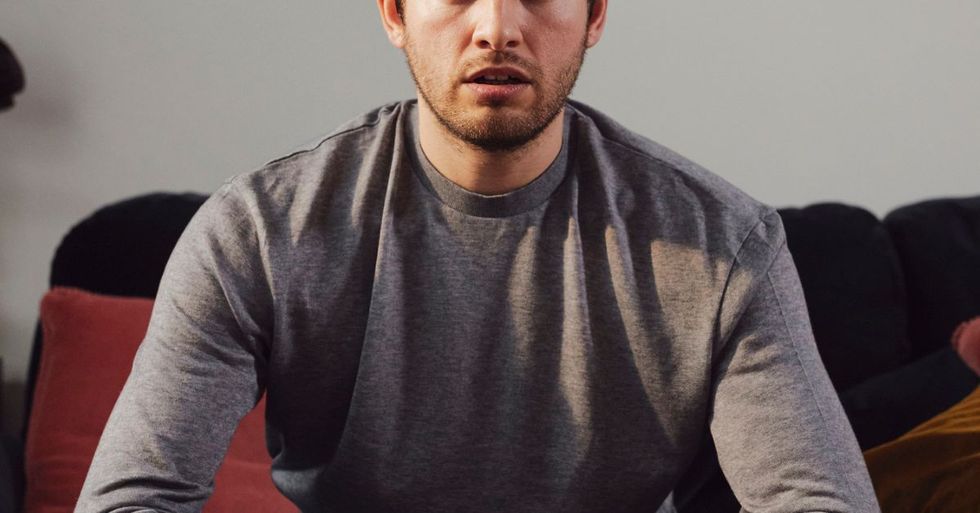 Weddings and babies… all joyous parts of life. Until they're not. Some people seem to get so wrapped up in their own life planning they start to believe others should be living life at their request. That mindset never really goes well. Case in point… Redditor No-Understanding7021 wanted to discuss his experience and get some […]
More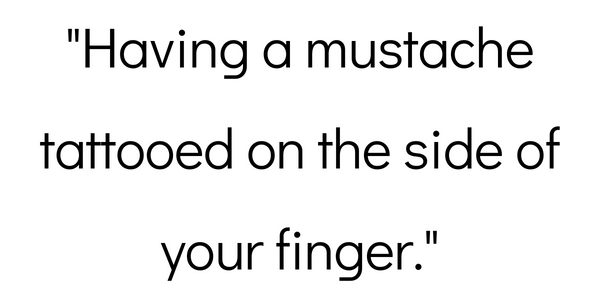 It's always interesting what ages well and what doesn't.
And, for that matter, how quickly something ages.
How often do we find ourselves sitting down to watch a film or TV show from only ten years ago to see how poorly it holds up?
Or, for that matter, how ten years ago we thought something would be the next big craze or trend, and instead see it become obsolete with each passing year.
Redditor jerydajery was curious to hear what things people were attracted or fascinated by a decade ago, but have little to no interest in today, leading them to ask:
"What was attractive 10 years ago but now isn't anymore?"

Blogging
"Honestly, I miss the blogging culture."
'Articles written with honesty and passion, mostly to connect with real-life friends first and online audiences second."
"Only the biggest bloggers could make a living off blogging."
"They were the original influencers."
"Easy to avoid though because there were just a handful of them, unlike the influencer culture of today."
"The one thing I love about blogging culture were the honest reviews."
'No advertisers to please, just regular folks writing their opinions on something they've used long term."
"Back then Google even had a specific search engine exclusively for blogs."
"Blogs were proper article length."
"Then Twitter came out and no one has the attention span anymore."
"That was the beginning of blogging downfall."
"What a shame."- Aemilia
Will probably skip the reunion...

"My classmates."
"Swear, every one of them is on crack now."- DOEsquire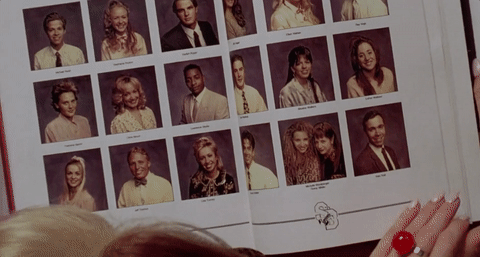 Giphy
Won't be much use anymore...
"Mayan calenders."- ThreeEdgeSword
Who.Knew.

"2020 definitely sounded attractive 10 years ago."
Did people actually do this?
"Having a moustache tattooed on the side of your finger."- garynzilla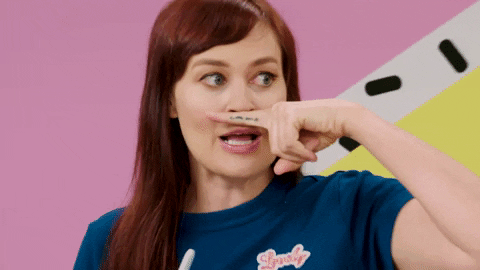 Giphy
Did anyone rock this look though?
"Girls rocking that Han Solo look."- CregDerpington
Everyone's getting so tense...

"I remember everyone going nuts about thigh gaps."- baeraerm·
People must have wanted to lighten the mood...

"Black granite countertops, apparently."- genteelbartender
Not so "hip" any more...
"Hipster culture made a 180."
"Now that's just a bad stereotype of a millennial."- steamedpasta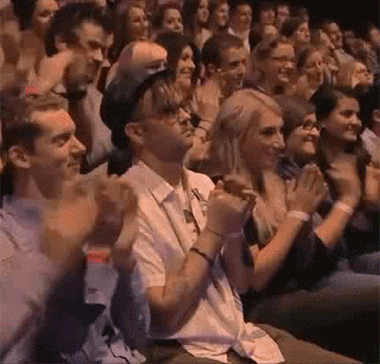 Giphy
No need to prove you're wearing underwear!
"Sagging your pants."- Ramdom901
"When your thong was visible above your pants."- deliriousspacechild
When in doubt, stick to your natural look.
"Smudged mascara around chick's eyes."
"Don't forget the OG guy liner."
" I personally never saw the appeal but everyone had it from 06-12."
"Oh, and the individual streaks of colored hair dye."- Charlirbravo
Slow and Steady Wins The Race...
"Being the fastest in class."- damangofr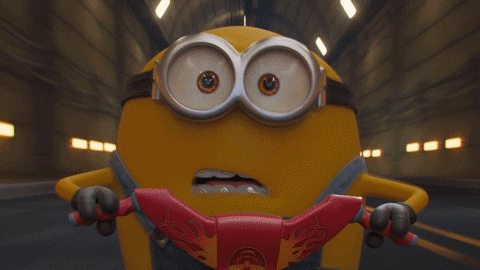 Running Late On My Way GIF by Minions
Giphy
Bushy is beautiful!
"Thin eyebrows."
"Hope that doesn't come back."- Difficult-Shallot-67
The "Beeb" would agree...
"Justin Beiber haircut."- Devitomann5000
Pedestrians' worst nightmare!
"Pokemon go?"- Mawers2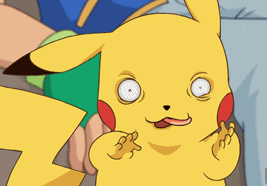 Pokemon Reaction GIF
Giphy
Now they come digitally...
"Spam letters."
" All the time everywhere."
"Now you don't see them anymore."- Ninge3007
A tarnished legacy?

"Johnny Depp?"- Gompedyret
Hold on while I update my status.
"Being active on Facebook."- QuantumR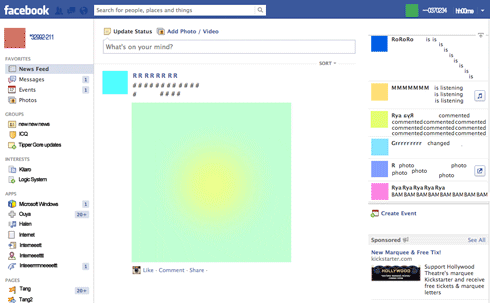 social media facebook GIF by weinventyou
Giphy
The world becomes a different place with each passing year.
One can only imagine things we can't get enough of today which we won't be able to bear the sight of in ten years.
Though, it's safe to assume one thing we wouldn't mind seeing less of are medical masks and mobile testing sights...
Keep reading...
Show less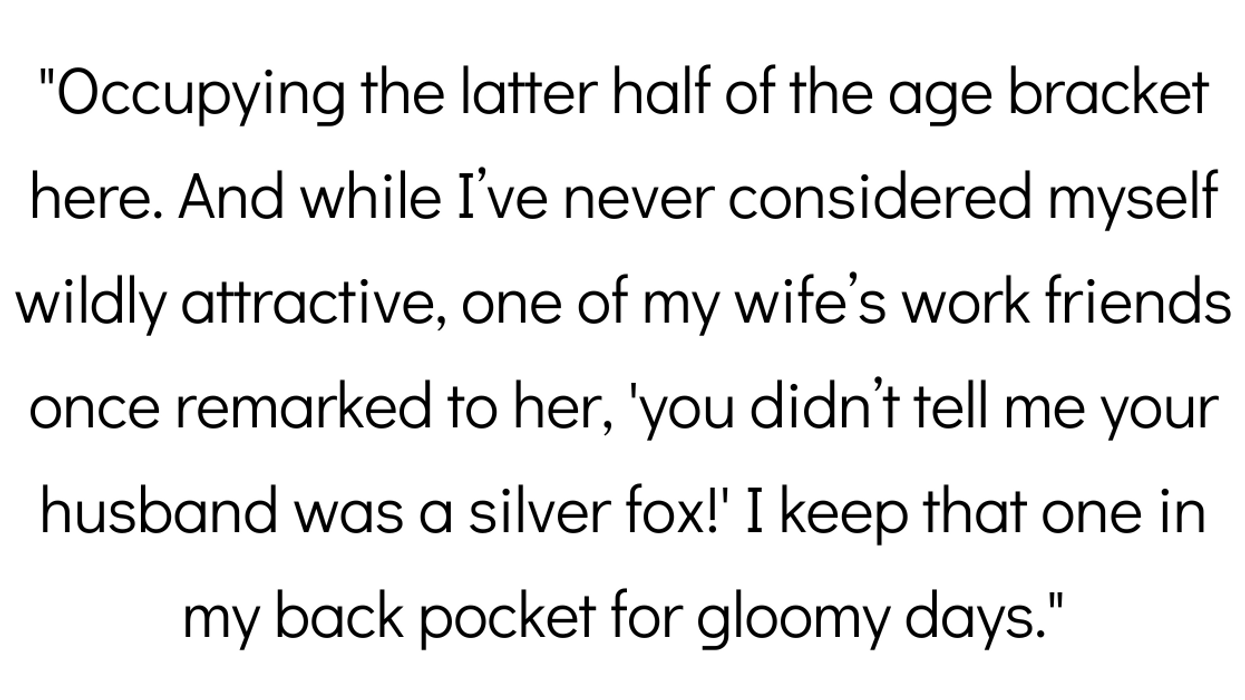 Beauty.
We all want to attain it.

Some people dedicate their lives to having it.
But who can say what is and is not attractive?
The older you get, the more serious and realistic you get with the topic.
And grapple with whether it really matters.
Redditor Big-Courage-7297 wanted to know what some people really thought when they looked into a mirror.
"How hot do you think you are? Why?"
Depending on the minute and the era, I fluctuate in my response. Oh, and depending on my sodium intake.
Middle of the way...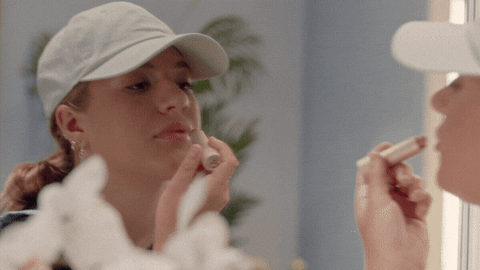 Mackenzie Ziegler Makeup GIF by Brat TV
Giphy
"5, am not ugly nor a beauty."
son-of-sumer
"'Perfectly balanced, as all things should be' JK... you probably look great."
math_math99
Alright
"I give myself a solid 'alright for an old guy' out of 10."
TungstenkrillYup.
"Comparing myself to when I was young I feel like a 2. However if I look around at other guys my age, I'm doing pretty great. Simply still having a full head of hair puts me in the top 15%."
sarcasticorange
"Occupying the latter half of the age bracket here too. And while I've never considered myself wildly attractive, one of my wife's work friends once remarked to her, 'you didn't tell me your husband was a silver fox!' I keep that one in my back pocket for gloomy days."
Ryanbikes2
Mama Said...
"My mom said I'm a 10/10."
gamer25677
"His mom also said I'm a 10/10. Im starting to think she says that about everyone who's been inside her."
AlwaysMooning
"Don't listen to these jealous haters you be that 10/10 and strut your stuff."
"Learning to love yourself, doesn't mean you don't see your own flaws but know where to improve and where and how you want to grow. Appreciate the goodness within even when it's hard, and work to have your ideal to be reflected on the outside too. Loving and forgiving yourself is the greatest peace you'll know, because everyone else might be gone at the end and you'll be left with you and your memories, make good ones. Spread positivity. 💕"
SevWagoner
Changes with time...
"I think most people's scores fluctuate with age. I like to think I was a solid 8/10 in my early 20s. Then my metabolism crashed and I was working a desk job. I got real fat, got lazy, less effort, dropped to a 4/10. Got my s**t back together, lost the weight, started putting in the effort again, back up to an 8 if not higher in my 30s."
"Then I had a traumatic event in my life and I slipped into a dark place for many years. I put on weight again, stopped putting in the effort, general depression stuff, 5/10. Now I'm in my 40s, working on keeping my weight down, putting in some effort, solid 6/10..."
"But no matter what has happened, how low or high I've been... my wife has always considered me a 10. She's the best woman I've ever met and will always be a 10 to me too."
Bannon9k
Oof...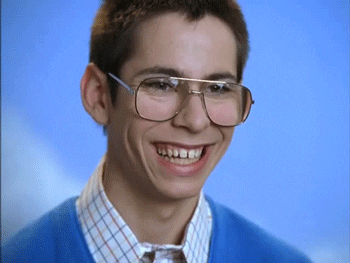 Freaks And Geeks Photo GIF
Giphy
"6 or 7 on a good day? 1 when I try to take a picture of myself."
baconpoutine89

God I hated picture day. Still do.
Fresh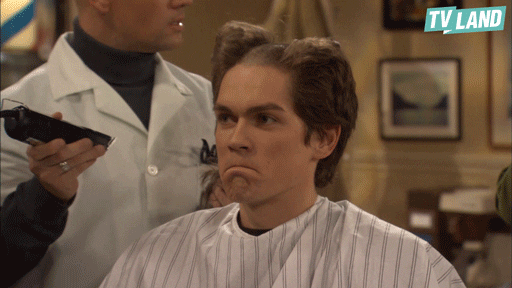 Bad Hair GIF by TV Land
Giphy
"Solid 5. 6 on a good day with a fresh haircut."
Basic-Basket-1006
Bless You
"I have days where I think 'God da*n, look at me. I'm God's gift,' and then other days where I think 'how does every mirror not break?'"
Conconharni
"Actually though. Part of it is I used to be super athletic but due to an injury now can't, but go**amn, I could look quite literally like a sculpture of a Greek god or hero, but also a balding baby-faced creep. Also occasionally homeless. More often the two latter than the former"
Walshy231231
Getting Higher
"I think I was a 6 growing up. But now that I've matured into my late 30s I'm a solid 7."
Ok-Type9999
"This is me except as a kid I'd give myself a 3. Long-haired greaseball in my teens but now in my 30s, exercising for the past decade has really helped me out. Solid 7/10."
Fine-Difference-6896
"Man, I went from 4 to 8 to 5 in the span of 20 years. Metabolism is a *itch."
ELL_YAY
Bad Views
"I just remind myself that the me that looks bad in in some pictures/at some angles is the same me that looks good in other pictures/other angles, just a different version. There are some angles and types of lighting and mirrors that for whatever reason, will make just about anybody look bad. There is no such thing as someone who looks good when the phone camera opens itself and shows a view of you from under your chin."
StreetIndependence62
Boy Magnet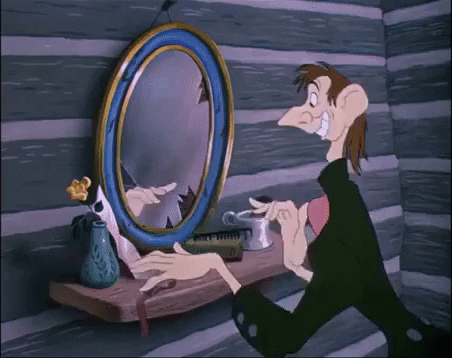 ichabod crane mirror GIF
Giphy
"I was objectively pretty hot when I was younger. Now I am an older hot, which is weird. Younger guys really dig me but I'm like, you weren't even born when the Challenger blew up and I was at Uni."
dearabby1
Me Too
"8/10 if you're into dad bods."
"2/10 if you're not."
mbpeters13
"This is me too. I'm tall, broad, decent muscles (especially my legs), but also a little chubby with long wavy hair and a decent beard. I always say I'm a straight 6, a twink 2, and a bear 8."
roygbivasaur
Liquid Courage
"3/10 today."
"I got bullied way too much as a kid and my self esteem is non existent."
"On a good day with makeup on and liquid courage in my system I can feel like an 7 or 8."
archangel1223
"I can relate. I did not even realise fully how much it changed me until years after it ended."
Faifainei
So am I hot?
"I used to believe that when kids smile back to you when you smile its because you are cute. Recently my young cousin said she smiled because she thought my face was funny looking when I smiled. So when i asked her if I was good looking she said, 'Hell Nah!!!'... kids have no filter. So am I hot? To that I respond HELL NAH..."
sharpie-sapien365247
Unstable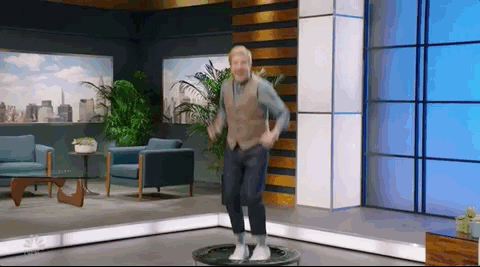 Jason Sudeikis Snl GIF by Saturday Night Live
Giphy
"Is 'not' a fair answer? Given my track record, I have astronomically poor odds of someone actually finding me attractive and wanting to take a shot on me. Then most of those people are typically very unstable."
anongentry
Oh the Vanity
"Dunno, I'm always harsh on myself. So I'd naturally rate myself low as hell, but at the the same time I don't hate looking at myself thus making it hard for me to rate myself. I'd definitely need outsider's perspectives on me to form that vanity better."
MilkLight
Lackluster Days
"Between 8 and 9. 9 on my best days, 8 on the lackluster ones. Strong jawline, straight-across-board-level shoulders, 6'1'', in good shape, awesome hair, sky blue eyes."
"Edit: getting an awful lot of people sending me DM's and really ridiculous replies to this. It sounds to me that I was 'supposed to say' 0/10. Food for thought guys, confidence is a good thing. Especially if it's accurate."
BurnedOutStars
Back Then
I think I'm an 8. Getting fitter and drinking less may take me above that. I base this entirely on a conversation I had with a group of girls during study hall in high school. They were bored and making a list of the hottest guys in school. They were arguing where I fall in 3rd, 4th, or 5th. I was shocked, it was a big high school.
"They may have been pulling my leg, but I have internalized the narrative that, and to this day tell myself, out of hundreds of random dudes, I consider myself in the top 5."
NotAFederales
Grow Fast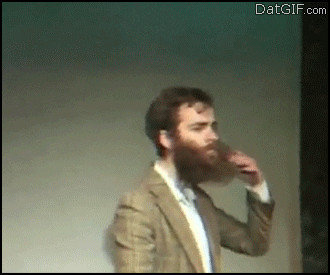 hipster beard GIF
Giphy
"At the moment I'm a 4 or 5 because I let myself go in the last year but when I was in shape I was definitely a solid 7. I regret shaving my beard too."
stevothepedo
"Beards grow back bro! Stay confident 💪 Hit the gym even if it's only once a week. Start small and build back the habit, you got this!"
Eragon_
We're all beautiful. Just keep saying that. Maybe it'll stick.
Keep reading...
Show less