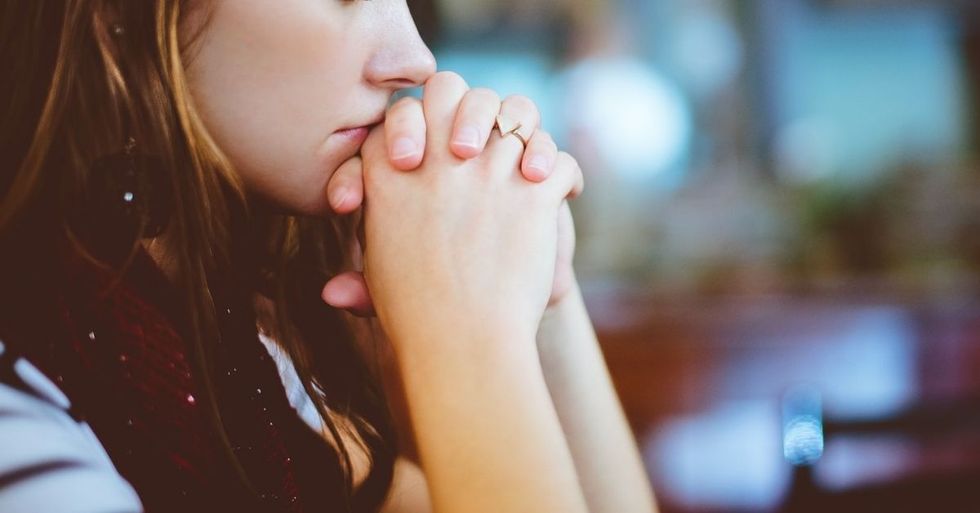 Sometimes family can really be cruel. Even though it is 2022 LGBTQIA+ people are still facing issues from family members who use religion as a way to shame. And that shaming can cause people to act out in ways that may not go over well. Case in point… Redditor YeezyStanly wanted to discuss his story […]
More
Cheaters never win or prosper. Or do they? Those are especially pointed questions when it comes to matter of the heart. Being in a relationship is difficult. Just because you love someone doesn't mean the devil still isn't beguiling. We're not perfect. I love vodka, but I don't pretend rum isn't out there. I just have to commit to not imbibing. ;)
Redditor
u/tofuandvegantendies
wanted to see who was willing to discuss the times they've strayed from the path of righteousness in relationships by asking...
[Serious] People who had an affair and got away with it: what's your story? Do you feel any guilt?
I've had several serious relationships in my time. I've cheated on a few, I've been cheated on and I've been the person who was cheated with. And although it felt good in the moment, the aftermath always left me feeling shame. Because I knew I was better than that. Who can relate?
Sorry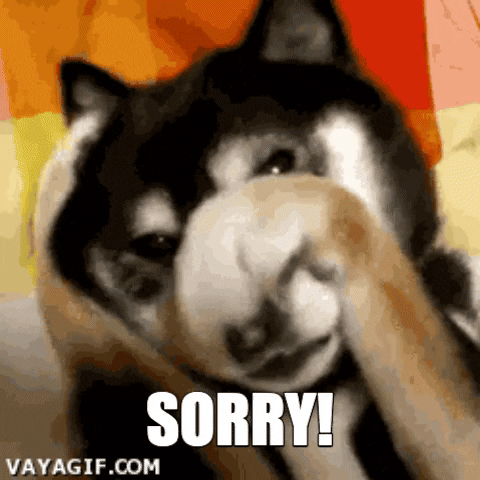 Sorry Dog GIF by swerk
Giphy
I have cheated on My now Ex-girlfriend and got away with it obviously because it was a long-distance relationship. And I did it with my now ex-best friend (M) and I was 17 and I do feel guilty because it's not fair to cheat at all under any circumstances. I'm never doing it again and it never occurred to me that I'm doing anything wrong which is horrible. My heart goes out the people who are being cheated on I'm sorry.
In the Sunken Place
I met a beautiful young(er) woman online and we immediately hit it off.
In the time leading up to our first date, she was super excited about hanging out/fooling around with a "Dilf"/"Dad" (I'm single/no kids. I just look sad, old, and defeated), whereas I was super excited that I met someone beautiful/funny and that they were crazy excited to spend time with ME! (Shock, I know).
When we finally met, our hangout essentially dissolved into an affectionate, sloppy, naked, mess, to which my new "friend" decided to share that she had long-term BF/Fiance . -_-
At that point, my feeling could only be described as the sunken place from Get Out, where my psyche felt like it was sinking into a black hole of disappointment while I was watching my body/mind interact with this person.
I couldn't enjoy our time after that, and I felt numb to her affections. So the guilt was immediate. I think the feeling that I struggled with/ate away at me the most is knowing that the entire time leading up to this, I was upfront with my interests and intent (LTR) and that I spent all this emotional energy getting exciting/happy about meeting a potential partner, and then having to reconcile how everything was pretty much bull.
Eggs in the basket...
I was in a cycle of serial cheating for the majority of my dating life. I dated many, many people, but only one boyfriend ever found out about my infidelity (and promptly dumped me).
I compartmentalized every relationship and fooled myself into thinking I was doing it to avoid "putting all my eggs in one basket." In reality, it was because I never felt satisfied with the amount of validation and attention I received. I made impulse decisions and submerged myself into relationships, because self-introspection was too scary.
When I went off prozac two years ago, the truth of what I was and had been doing to myself and others hit me smack in the face. I was consumed by guilt and self-hatred and vowed to change my ways. I've kept that vow.
I currently have a serious boyfriend, and he is my first monogamous relationship. I'm in therapy, on appropriate medication, and have cut off toxic influences. I'm working through my traumas. I no longer talk to any of the people I cheated on, but I wish them the best.

Six Months In...
The affair was with me. She was an older married woman in her early 40's, and I was single and 27. We flirted for months in person and text, but I didn't think anything would come of it. Then it did for a year and a half. She tried to break it off twice out of guilt, and I completely understood, but within a week we were back in bed together. Third time was a charm, apparently.
Guilt?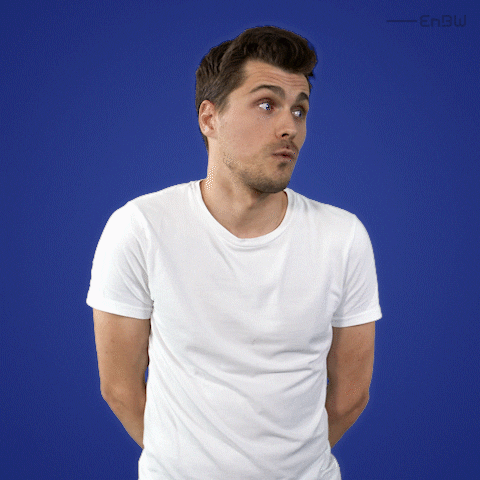 sorry ups GIF by EnBW
Giphy
I wasn't the one who had an affair. She was the one that had an affair with me.
I had broken up with her officially but remained as friends with benefits. Our affair ended for good when she went public with her boyfriend now husband. I only found out later on how bad of a situation it was. Guilt? Yes, it ate me up for several years. I was unwillingly the other guy, Not once but twice, with two different women.
So it's not just me. I have to admit, I feel pangs of guilt now because... some of those stories are hot. They just are. That's why it's important to think about the consequences that will follow. For instance...
Be Alone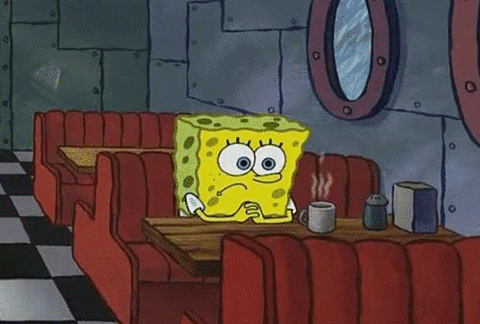 Sad Talk To Me GIF by SpongeBob SquarePants
Giphy
Yes. Cheated once in my life. Was in the end of a long relationship that was to weak to end. So I cheated.
She didn't even notice even to I started to act weird. Didn't feel fair the either my SO or the person I was cheating on. So I ended the relationship and a couple of weeks later ended it with the person I cheated with. Kinda figured I needed to be single.
Poor Guy
The guy was in a toxic relationship with a girl who pressured him to put a ring on her straight out of high school. She was an absolute witch to him and refused to get a job citing mental health issues while he was working his butt off trying to support the two of them.
I met him online and we hit it off really well. I knew enough about the situation with his fiancee to constantly pressure him to just cut it off with her.
He wouldn't cut it off but the two of us graduated to friends with benefits for awhile before toning it back down. I have 0 remorse for the affair.
Later I got married and a little after that he finally broke it off with his fiancee and moved in with a new girl who actually treats him like an equal. I'm happy with the outcome.
I Loved Her
I was 28. My girlfriend and I were long distance. She in TN, me in MA. I met a girl online and we talked. She ended up coming over 1 weekend and we had sex. I never told her I had a GF. She did have a BF. He found out and broke up with her after.
A week later I confessed to her. She stayed with me. 2 weeks later I broke up with her and broke her heart. For 8 years I was still in love with her.
I didn't want to date anyone else.
About 10 years or so ago I told her yet again that I was sorry for what happened. This was a decade after it happened. She forgave me.
I've never cheated on a relationship since.
But wait... it gets worse...
My brother in law is engaged and has three kids, he had three affairs, real messy when it came out, three times we had to take the kids to keep them safe, three times we had to support my sister, three times the police came out.
They're still together in an unhappy relationship, He had his affairs when working away from home... guess where he is now?
100% that guy doesn't feel guilty and is peed with us because we have denounced him as a family and refuse to let him into our homes after everything he's done, to my sister and his kids, and the poor girl he had the affair with.
if I told the full story, I'd have to stop thirty times to say 'but wait, it gets worse'
He had affairs during covid, one of his kids is extremely vulnerable, he wrote the girl love letters blaming my sister, he broke all his bail conditions stating he has to stay away from my sister, the affair only ended because the girl broke it off with him, he still continued to pursue, promising he can change, that he wants her... he's such a toxic person... theres so much more...
He 100% got away with it all.
Forget You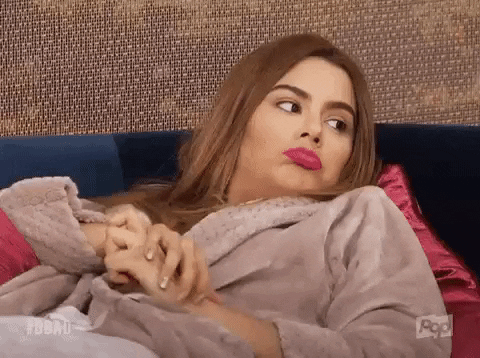 Whatever Shrug GIF by MOODMAN
Giphy
Someone I met up with was cheating on her husband with me.
I felt horrible for him as she was talking crapabout her husband. Like that's all my worth was to her was basically a "freak you" to him.
Cheaters never prosper, we've circled back. In the end, it's better to just be honest. Usually cheating is a red flag that means something bigger is wrong in the relationship. Start looking there. And remember... think first! Consequences abound.
Want to "know" more? Never miss another big, odd, funny, or heartbreaking moment again. Sign up for the Knowable newsletter here.

Keep reading...
Show less
There's a show on Hulu called A Teacher that made me think about the repercussions of a teacher having an illicit affair with a seventeen-year-old student.
While the controversial topic is justifiably subject to condemnation, the show delicately depicted each characters' emotional turmoil and their families in the aftermath.
While many in these types of forbidden relationships don't end well, Redditor Sadebiru was curious to hear from those familiar with the situation and asked:

"[Serious] Redditors who slept with their teachers, what was the fallout after it happened?"
Consequences
These Redditors faced immediate disciplinary consequences for their involvement in their respective intimacies, but one suffered emotional trauma for years.
The Trauma Of Being Used
"My English teacher used me as a sperm donor. She slept with me until she got pregnant and then stopped. She didn't even bother to switch schools so I wouldn't know. This was about 50 years ago and it still crosses my mind and bothers me. So the fallout on my side was being mentally messed up for about 4 years and not being able to have a normal sexual relationship for a long time."
– readit2U

Predatory Soccer Coach
"I had a very inappropriate relationship with the assistant soccer coach. His contract was not renewed the next year and I was the subject of gossip, obviously, and labeled the school sl*t by my classmates. It was a very small private school so there was literally no way to keep anything secret. It was only later on I realized he'd taken advantage of me and was, obviously, a sicko who knew I'd fall for the flattery of an older guy the rest of the girls on the team thought was cute."
Sleeping With The P.E. Teacher
"My cousin Adrian slept with the physical education teacher. It was in the mid 1980s, and it right near the end of the school year. She was immediately transferred and he lost his school reference and was suspended for the remainder of the year, which was like four weeks from memory."
"he was no angel. He was an absolute player and he said he has no ill feelings about the whole thing at all. It didn't affect his schooling any further after that and he said he absolutely seduced her, it wasn't the other way around."
Left "Morally Conflicted" About Taking Action
"It was horrible. I was groomed by my English teacher. He said all the right things and I thought I was emotionally mature enough to handle it. I was not."
"I realized when I was 19 how messed up it was and very quietly told the bishop and the Victims of Sexual Misconduct Councilor (catholic school). My worst fear was that it was going to be a big public scandal and I didn't want my family's name dragged through the mud. So he permanently lost his teaching license."
"He is now dating a woman and I want to reach out to her so bad to her to ask if she knows, but at the same time I want that chapter of my life to end. I'm very morally conflicted."
– DeezMags

Secret Liason

"I had a little intercourse with the replacement French teacher after class, first gay time for him, never did it again. He spent the rest of the year looking at everyone but me in class and dodging every occasion to interact with me, definitively out of shame. But idk if it's because he slept with a student, had gay sex or did it in the classroom we were in atm."
Perspective
"Towards the end of the 70's, I was in a boarding school, and a student in a class above mine slept with one of the kindergarten teachers. He must have been about 16, she in her twenties. Since he was in his final year, he passed out, and from what I last heard, he was doing well in life. She on the other hand was not allowed back to school."
No Fallout
Instead of suffering a fallout per se, the following Redditors reflected on their flirtatious entanglements.
Creepy But Without Incident
"There were no real ramifications."
"In high school I was in a unique study program. Because I was smart enough to do the schoolwork on my own but didn't bother attending class, they let me do all my work at home and I only had to go in once a week to take tests. This let me work more, not have to figure out how to get to school, get As, and learn more. I was being moved around a lot, so for a while I had to do this program at a different school."
"I had to meet with the teacher privately in his office for about an hour. Of course he was a creepy old man so after months of him hitting on me eventually we ended up meeting up one day to screw. I was in the program because I didn't go to school, so while I did my schoolwork I missed the next couple weeks and so he showed up at my work panicked over my lack of attendance. Since he probably got scared over that and the potential ramifications he didn't hit on me anymore afterwards and eventually I moved again and went to a different school."
– AlishaV

Heart Break
"I had a long affair with a college professor. He broke my heart, of course. After about 15 years. I don't think anyone knew except maybe a couple of my friends who never said anything. I was older than my classmates, so it wasn't so bad. Til it was, but that was years later, after I graduated."
Consenting Adults
"Nothing since I was 6 years out of high school by that point."
"We became friends a couple years after I graduated, eventually I told her I had something of a crush on her, she thought it was cute and flattering and sat on it for a while. One day she invites me out and we meet up, have a good time, we leave. Later that night she texts me when I'm work says she's got feelings too and wants to pursue it."
"We go on a couple more dates, see a movie (The Watch for those wondering), make out in her car afterwards like a couple horny teenagers. We do the deed that night, good times."
"Anyway, the age gap was something she couldn't get over, I was 25 and she was 48, different places in our lives with different goals. We still chat though."
The Chinese Teacher
"She was my Chinese teacher at a Confucius Institute, and is almost 10 years older than me, but I always had a minor crush on her."
"When her contract was about to expire and had to leave my country, we went out to dinner. She was leaving for one last trip before returning to China, so this would be the last time I would see her. I decided to take a shot and told her about my crush. We slept together that night."
"There wasn't really a fallout. We are still in contact, but don't really talk about that night."
One And Done
"Gay dude here. It wasn't my teacher, but just a professor at my school. He contacted me via an app. I was feeling desperate, so I invited him over. Did the deed. He messaged a few days later, asking for another session, but I politely declined. Same thing happened a few days later. He took the hint, and I never heard from him again."
Good Memory
The following academic flings were either highly erotic or wound up being blissful.
"Too Riskey To Continue"
"A few people found out and gave me sh*t about it, but really not a big deal for me personally. It was obviously more difficult for her. Rumours got back to other teachers who were not cool with it and she had some awkward conversations to navigate with the headteacher. She admitted we saw each other outside of school but denied anything sexual, which they did not seem to believe. She was told never to be alone with me and had restrictions placed on her ability to act as a chaperone on school trips etc."

"It didn't last as it was obvious it was too risky to continue but there was no bad feeling between us."
The French Teacher
"I slept with my French teacher about 5 years after leaving school, she was just as as I'd always imagined."
"Afternoon Office Nookie"
"It was in college, we slept together before we knew I was in her class. It was one of those lecture only classes with like 200 students in it so it wasn't a big deal."
"No fallout beyond some late afternoon office hook up now and then."
"She would text me pictures of what she was wearing under her outfit that day. I miss being young."
"The Best Thing That Ever Happened"

"I started dating the grad student that was teaching one of my undergrad classes, although because I took time off before going to uni and he started early I was actually older than him."
"The uni had rules against the sort of thing, of course. We weren't found out until the spring quarter, at which time we were told to cease and desist, but by the time this happened we were engaged."
"The administration were happy for us (and we were all friends there, the department was like one big family), so instead they told us that for the rest of the year my exams and juries would have to be handled by another professor and that our class sessions would be recorded to be sure there was no funny business or nepotism."
"20 years on, we're still married - it was the best thing that ever happened to either of us!"
In rare cases, some students have glorified their dalliances with teachers and bragged about their conquests among their peers.
Some – as those participating in this thread – expressed the absence of fallout or lack of emotional trauma.
Keep reading...
Show less