We are fed tons of untruths from the womb, and not just by our nearest and dearest, they to are told numerous tales.
Society, religion and creatives all play a part. Like the rules of karma. Who actually believes in karma? If karma was real I'd see a ton more satisfaction in humanity as a whole.
I witness too many people still running around causing mess and with no consequences. That's just one example.
Let's hear some more words of wisdom that are fraudulent.
Redditor u/SavBeeing wanted to compare notes on all the crap so many of us are told through life, by asking:
What famous quote is complete BS?
I feel like anything Dr. Oz says should be put on a "No Listen" list. And Dr. Phil, they just stir up more crap. And where to begin with "scholars" of the past? Let's try...
Be Best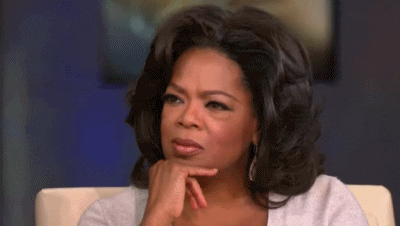 Oprah Winfrey Judging You GIF
Giphy
"If you can't handle me at my worst, you don't deserve me at my best."
- mcq316
Strike 3?
"Lightning doesn't strike the same place twice. Yes it does."
"If lightning never struck the same place twice, lightning rods would be worthless. (I guess you could be really nit picky about it and claim that it's not striking the exact same place on the lightning rod every time, but the difference in the locations would probably be infinitesimal and not worth considering from a practical standpoint.)
Albie Knows...
"I never said half the crap people say I did." ~Albert Einstein, 1943"
"If you could put the universe into a tube you'd end up with a very long tube umm, probably extending twice the size of the universe because when you collapse the universe it expands and uhhh, you wouldn't want to put it into a tube. -Albert Einstein"
What about Pie?
"Let them eat cake" She never said it."
"Yup, the phrase first appears in one of Rousseau's first six books which were written in 1765, when she was only nine years old and published when she was 26, a few years after she became queen. Sooo its impossible for her to be the one who said it, especially since she lived in Austria until she was fifteen."
LIES!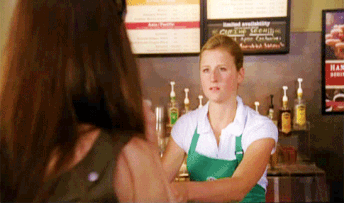 Anne Hathaway Starbucks GIF
Giphy
"The customer is always right."
Customers are always crazy. That should be tattooed on every register in the world. And who cares who said it... we should always eat cake.
No Always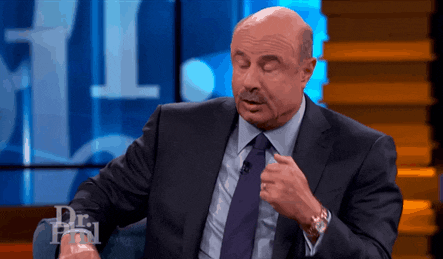 Oh My God Reaction GIF by reactionseditor
Giphy
"Nothing is impossible". Yes, there is, you should know how to give up."
- clarktn
La Familia...
"You can't choose your family." You actually can. People do it all the time. It comes in four flavors: marriage, divorce, adoption, and disownment."
"I have several siblings, and it is virtually impossible for us to live further apart and be in the contiguous 48 US states. And we see each other at an occasional funeral."
"Hate that saying. And I hate how people seem to think because they're family, you can't cut them off. Like, yes I can, bye witch. 😂"
- z0e3y
The Root
"Money is the root of all evil" is a common bull crap one people say. It's a butchered quote. The correct quote is "Love of money is the root of all kinds of evils."
- WGx2
"But the love of money comes from human nature. So you could say "human nature is the root of all evil." Then you see that human nature comes from nature itself. Do you see how you can't find the root cause of anything? Stop this illusion of separation."
Be Quick
"Good things come to those who wait." Good things come to those who act!"
"It means waiting patiently for something, like if someone is sad that after everything they're doing something is not working, so this thing is best suited there."
"I used the quote on a coworker who was thinking she should be more aggressive about asking for a better role at work. Her rebuttal was "The open mouth gets fed." She ended up being promoted because she went for it."
- kaibelf
I Wish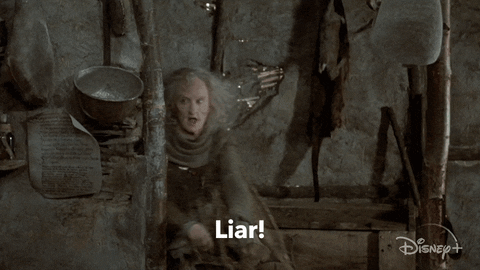 Lying The Princess Bride GIF by Disney+
Giphy
"What goes around comes around. This is complete BS. If only this was true, but it rarely is."
Goes around, there is that lack of karma again. See. I'm no the only show knows. And stop waiting! That is a life lesson to hold onto.
Want to "know" more? Never miss another big, odd, funny, or heartbreaking moment again. Sign up for the Knowable newsletter here.
Keep reading...
Show less
As much as the narrative of the drunken nighttime tattoo excursion has some appeal, the truth is that tattoos are important decisions.
They are permanent, they're often visible and elicit questions from the people you interact with, and whether or not the finish product looks good is dependent on a slew of factors.
So anyone seriously interested in getting one--especially if they never have before--would benefit from some guidance.
Redditor Syrewolf asked:
"What advice do you have for someone looking to get their first tattoo?"
Many people emphasized the permanence of a tattoo. They described ways to help people be sure they're absolutely certain about their choice.
Everywhere You Look
"I had my first tattoo set as a background, screensaver and picture next to my bed for a full year before getting it done. figured if I could look at it everyday for a year and still want it, it was a good idea."
-- Noxish
Daily Check In
"Put a picture of the tattoo you want next to something you look at often (bathroom mirror for example) and just leave it there for a few months to make sure that design doesn't get old to you."
-- GoHomePig
Simulate the Future
"If you're feeling unsure, try using photoshop or similar to edit the desired tattoo onto your body to see if you like it—it's not a perfect solution but it can help you have a better idea of what you're getting."
"I would also recommend letting yourself marinate on one design for 6-12 months to make sure it's what you want."
-- doomrabbits
Other people explained the importance of going through all the right motions to make the thing a legitimate, nice looking piece of body art.
Not All Artists Are Equal
"Get a good artist."
"Make sure you have seen examples of their work, ON PEOPLE. A art portfolio is nice and all, but the difference between working with paper and working with flesh is gigantic."
"I knew a dude who did tattoos for years. Dude still can't write or spell correctly and the art is badly mediocre, at best."
"Make sure you've seen what they have done on actual people."
"Good artists get pricey. But you're gonna live with this forever and it will be what others see. Make sure it's something worth looking at."
-- AlgaeWafers
Get the Good Stuff
"GET IT DONE PROFESSIONALLY."
"I got my first tattoo only about a month ago, and it's on the right side of my right calf. it didn't hurt too bad, I got it from a family friend that does tattoos-"
"I hate it so much. it's awfully done, the lines aren't even, and it got infected because he didn't use a clean needle."
"Also, I know this sounds like common sense, but make sure ur artist is giving you what you want!! I wanted a moon and stars but he ended up doing musical symbols??? another reason I hate it lol."
-- foxy1ooboo
Know Their Strengths
"Research the artists in your area. So many people walk into shops wanting, let's say, a portrait done by someone who doesn't do portraits. And then moaning when it's not quite right. Tattoo artists are very versatile but they're human and they have a comfort zone. A style they prefer."
"For example, in my area there is are a few portrait guys, a guy who specialises in traditional old school tattoos and a few who can only do flash."
"And like everyone else has said, don't go cheap and please don't go for a kitchen job. That is someone who comes to your house and does it. Most of these guys you'll never hear from again."
Patience
"If you find yourself questioning if you can afford it or not, don't do it yet. Save up more. Tattoos are one of the things you should NEVER compromise on. Find an artist you like (they'll be $150/hr or more) and use that one. Don't skimp and head to the shi**y strip mall joint with no reputation. Spend the money, because its there for life."
"Tattoos and land - those are the only two things you're pretty much gonna keep for life."
Finally, some people spoke to those people that want a tattoo but were struggling to take the leap.
Keep It Casual
"Get whatever you want, if you think it's cool get it. I personally just enjoy getting tattoos. It doesn't have to be meaningful, if you like it you like it. My half sleeve was completely designed by my artist. Just him ideas of what I thought."
Listen To Your Gut
"Get it where you want to get it. You might worry about a certain area being more painful to get tattooed than another, but if you want it in the more painful area, get it there. The pain only lasts a few hours, but the tattoo is permanent."
-- xandrenia
Be Intentional, But Go For It
"Don't stress so much about it. Get something small and simple that you like from an artist whose work you think is good. Follow them on Instagram for a couple months before choosing them."
"There's no need for it to be a complicated image you spend years thinking about and designing perfectly, you can do that later when you have more experience."
"Also, follow aftercare instructions perfectly!"
-- pieandtacos
So go out there and get inked, people!
Want to "know" more? Never miss another big, odd, funny, or heartbreaking moment again. Sign up for the Knowable newsletter here.
Keep reading...
Show less
Almost all of us have gone through school and had a moment where a teacher taught you a lesson you could never forget. It was life changing, and a nugget of wisdom that impacted you for years. Teachers and educators are helping to mold the minds of the impressionable young people that grow up to change the world.
Teachers can also impact our own sense of self worth, the importance each individual has, and how we are all connected to one another. The people of Reddit let us know what those moments between teachers were and what they taught them
Redditor absolutejuice22 asked:
"What is something a high school teacher told you, that you will never forget?"
Make sure you take notes!
Snitches get stiches.
"Whenever my teacher said anything controversial that he didn't want repeated, he would preface it with 'Don't quote me on this because I'll just deny it.' I still use that."
"One of the coolest, more laid back teachers I had was straight up like "If you try to snitch on me, I control your grades."
Do better for those who come after you.
"Class camp, we're out walking a trail to the next campsite, carrying our lives in our packs. I was not in great physical shape and was well back in the rear. So it's basically just me and one teacher to make sure no one fell too far back."
"We came to a part where a branch had fallen across the trail. Big enough to be an effort to move it but not so large that it couldn't have been moved by any of the thirty+ other students and teachers that had already walked around it.
Without even thinking about it, I grabbed the branch and tossed it to the side of the path."
"The teacher said to me: 'Thirty boys walked past that branch. It took one man to move it, and he made life easier for every person after him.'"
"It became a personal motto, of sorts: 'Make it easier for the people who come after you.' Although when you do a good job, the person who comes after you is usually also you."
- Gambatte
"This is such a great metaphor and life lesson. I always, always do this if I am walking down the street or driving and see crap on the path or road that would be a hazard. You have no idea whether a parent with a pram, disabled person, blind person, or just rushing person is going to encounter it next on the path, or what the car behind you will encounter once you pass the hazard. Smooth their way."
"I don't know why, but this anecdote gave me shivers. What a great story! I can only imagine how young-you felt after hearing this praise."
Pay attention.
"Pay attention to what you pay attention to."
"If anyone's interested it's called metacognition. It's a really valuable way to build self-awareness and understand how you come to beliefs."
"It's also worth checking out epistemology the study of how we know things."
"Teaching how to think should be integral to our system. Not how you should think but the basic ability of critical thinking, questioning. Higher order thinking."
"As someone going to school to become a teacher, this mindset is becoming more common among teachers. Teachers observe how students prefer to learn and incorporate those aspects into the curriculum. Obviously there are still teachers who don't care about the learning needs of their students, but as time goes on more and more teachers will embrace lessons that promote critical thinking."
Learn the rules.
"My music teacher used to tell me that before you could break the rules, you had to understand them."
"Jazz in a nutshell."
People Who Made A Lot Of Money From Something Totally Random | George Takei's Oh Myyy
Knowing what information is good or bad.
"2005 a teacher said intelligence of the future will not be defined by how well you know one skill but instead how well you can find information and decipher what information is good and bad."
- kwakaaa
"One of my high school teachers said the same thing. 'A smart person doesn't always know the answer to the question but he knows where to find it,' or something along those lines."
"That's honestly true about a lot of fields, take physics for example, ask a physics question and even the most intelligent physicist likely won't know the answer immediately, but they'll know exactly what books to consult and what formulas to use to find the answer."
"Same with medicine."
"A doctor may not remember literally every single drug, but they are more than capable of knowing exactly where to look for the right information and having complete trust in the sources they use."
- Namika
Advocate for yourself.
"A teacher of mine said he would write me a letter of recommendation, but it had been a week or so and he hadn't gotten back to me yet. I went in a 3rd time to remind him and I started off with an apology, to which he corrected me, saying, 'Don't ever stop advocating for yourself.'"
"It's advice I haven't forgotten since."
- Ded_Wait
Treating kids with respect.
"I had an English teacher my freshman year of high school who was one of the RARE adults that treated all of his students with respect while at the same time challenging us to do better."
"I distinctly remember him telling our class:
"You are not as mature as you think you are, but you are more mature than your parents give you credit for."

"He also told us about an agreement/rule he had with his own kids. He understood how hard it was for kids to do the right thing in the face of peer pressure. So he had told his kids that if they were ever in a situation (underage drinking, drugs, whatever) where they knew they shouldn't be, they could call and using an previously agreed upon codeword that was banal and unsuspicious, he would know he needed to go get them and be 'the bad guy'. He would show up, "Uncle Buck" style and get them out of wherever they were. This would allow them to save face with their friends and there would be no consequences for being the situation in the first place."
- Ukiah
We need to thank teachers more for what they do for all of us as they shape the future generations. Especially since the pandemic began, teachers are in higher stress situations than they ever have been before.
It's time we start paying them what they deserve.
Want to "know" more? Never miss another big, odd, funny, or heartbreaking moment again. Sign up for the Knowable newsletter here.
Keep reading...
Show less
Marriage is often one of the most difficult forms of relationships for young couples. The fun of dating becomes mixed with the hefty responsibilities that come with truly building a life with another person and integrating your lives together. It is not easy, often it will fail, there are times that will be painful however, if two people truly want to grow together they will find ways to overcome challenges in ways that strengthen their bond.
Basing your relationship off of mutual respect, similar values, and practicing spiritually together (whatever that may look like or if applicable) are all ways to make sure you have deeper connections. The best advice overall though is do not lose yourself in joining your partner. They love you and giving up things you enjoy to please them often fosters a seed of resentment over time. Schedule time for yourself to enjoy hobbies, and time for them too.
Redditor DurableRestriction17 wanted to hear the serious marriage advice people had to offer.
They asked:
"Married couples, what advice would you give to young couples?"
"If you don't spend time together you are GOING to drift apart."
"We have been married for 13 years, together for 15. Spend quality time together. Shut off your phones and go for a walk, cook a meal together, find a hobby you both enjoy, heck, you can have a lot of fun just doing household chores together."
"If you don't spend time together you are GOING to drift apart. I was severely burned in a brush fire 5 years ago, and was diagnosed with brain cancer a year later. My burn broke me, I fell into a terrible pit of depression."
"I spent most of the next year lying on the couch pissed off at the world. All of my relationships deteriorated in that time just because I separate myself from everything. But our marriage suffered the most. Unfortunately, my diagnosis made things even worse. My prognosis was quite grim, people in my position live for an average of 37 weeks."
"I have seen other people go through similar things. One of two things usually happens. It will draw them closer together, or one or both people will use destructive coping mechanisms to help cope with the fear and pain. Once we realized what was happening we started coming closer together again."
"When we were newly married, we spend a lot of time fishing. Just the two of us on a riverbank sitting on buckets trying to catch fish. The beauty of time like that is there is nothing to distract you from each other. It gives you a lot of time to just talk and get to know each other better."

"I've had 2 cancer recurrences that looked like it was the beginning of my end. I just started a new treatment that is working very well. We've been able to get back fishing a lot this summer, sometimes just the two of us, and sometimes we take the kids along too." thelemonx
You are on the same team!
"Fight the issue, not each other." ​BlackSwann0316
"Yes! My husband and I have a rule to always treat each other like we're on the same team. Having an explicit rule comes in handy for giving us the language to use when it doesn't feel like one of us is doing that. A gentle "it doesn't feel like we're on the same team right now" does wonders for reorienting the other away from anger and toward the problem at hand." wantonyak
"Always remember to work on yourself, as your insecurities can easily form into blame towards your partner. 'They're not doing enough', 'they're not making me feel special enough' when you're insecure and not doing anything to fix it, it won't matter what your partner does."
"So Always work on yourself, invite your partner to join you in your goals and the positivity from your efforts will strengthen your relationship with your partner and how you see yourself." Ello_Owu
Dont sweat the small stuff.
"Don't stress over the little sh*t. You'll get annoyed at things you didn't think possible, like how they organize themselves, how they load the dishwasher, difference in opinions for trivial things. Let that sh*t go."
"Think about what truly matters to you before you start an argument over your misplaced toothbrush, the color of paint to use in the living room or what's going on in the garage at 10pm with all the swearing. This will differ a bit, but this is coming from a man that's been married for 14 years with two kids." Beholder84
"don't keep score..."
"Do things your spouse enjoys, and don't keep score. For example, my wife loves going to soccer games but I don't, and I love horror movies but my wife doesn't. But I still go to games with her, and she still watches horror movies with me. Support each others hobbies and interests.​" LagerLounge
Kindness is best practice...
"Kindness. Don't be short, rude, and proud. You have to live with this person the rest of your life. Always be kind. Forgive. You aren't immune to making any of the same mistakes. You're not as perfect as you think you are. Don't dwell on the negative in one another. This is a bad mental path to get on."
"You are both imperfect. Compliment one another on your strengths. And help one another with weaknesses. Be committed. Life will change. You both will change. There is security in commitment. There is trust when you feel secure. Just a few things. 12 years, three kids, still learning." Manbeard1000
Remember later on you may forgive but your friends or family may not...
"Don't talk sh*t about each other to your friends or family members. You're a team. If you have a complaint and need to tell someone, be honest with your partner about it rather than telling a third party." ruthlessbaderginz
So important!
"Make sure you have the same life vision as your partner. You need to be in alignment on the big things." ​SeaTie
"If you want to survive more than a decade in a marriage, be prepared to listen to your spouse. Not just to let them speak, but listen (engage). You want to be heard, so hear the other."
"If/when negative emotions get too intense, don't jump to blame the spouse... It's hard. Try to find ways to interrupt the feeding-of-negativity-from-each-other cycle. Take a 5 minute break (claim you need a biobreak if nothing else).. The physical and temporal distancing will help folk calm down."
"Also, as soon as you calm down, hug the other person and provide some sort of positive physical contact. Goes without saying, keep reinforcing positives and make positive statements frequently. Everybody wants to be loved - and you have to be there for each other."
"Oh, one last thing: don't ever take someone else's side against your spouse in public. If they are in the wrong (can happen often), you must find ways to correct that behavior discreetly... if that really doesn't work (because people are obstinate), try to create a distraction (find an excuse) then talk to your spouse in private." milagr05o5
Some great advice from people with marriage experience. Best of luck to the young couples, it's wild out there.
Want to "know" more? Never miss another big, odd, funny, or heartbreaking moment again. Sign up for the Knowable newsletter here.
Keep reading...
Show less
Life lessons are hard learned and often not a fun process. What a gift good life advice can be from someone who has gone through the experience. The difficult thing is that sometimes, until we are ready, we don't understand the full meaning or value of that advice.
How many times have you looked back and wondered "why didn't I listen!?" Well, hindsight is 20-20 so when an elder shares their advice with you, it is often helpful to consider it.
Redditor starblade1337 wanted to know the best advice the internet had to offer. They asked:
"What life lesson did you learn that you will never forget and when did you learn it?"
​Everyone is not your friend...
"Not everyone at work is and wants to be your friend, some just pretend and then screw you over. Learned that doing my apprenticeship and found the same sh*t in almost every other company I worked for so far." ZockStartion
"You don't like everyone..."
​"'You don't like everybody, so don't worry about everybody liking you'. Of course, be respectful to everyone you meet. But don't bend over backwards to please all of them." QueenFlowers91
A lesson hard learned...​
"You can delegate authority, you can't delegate responsibility. Been a mantra my mom has spoken since I was a kid." oniwolf382
"I learned this one as a young man. I was a maintenance supervisor at a resort and every week we had to shut down a floor of each building in the wintertime to do repairs and refurbishment on all the condo units. One employee complained that he got stuck with painting all the time so I told him if he was comfortable replacing the hot water heaters that week, he could do that job."
"So I was focused on all the logistics and normal operations and let him do his thing. The day before everything was to be inspected and put back into service I discovered that the employee had four more water heaters to replace and he had not put all the previous unit's cabinetry back together (the heaters were hidden under the countertop in the kitchen)."
"We had to pay thousands of dollars to a plumbing company to come in and finish the job because there was no way to get it all done in time. My boss in the home office was furious and asked how this happened when we were doing all the other floors on time. I tried to explain that the employee f**ked up and didn't tell anyone in time."
"But my boss explained to me that it's my job to make sure they did their job and not make excuses. I was pissed but after I cooled off, I realized he was right. You can assign tasks and projects to others but ultimately you have to be responsible for the overall outcome." BaconReceptacle
Your attitude counts for a lot...
"If you're right but you're obnoxious about it, people won't see you as the good guy. Took me until the end of grad school to figure that one out." rocketparrotlet
They're trying to be polite offering...
​"Never refuse when someone offers you a breath mint - my grandfather after I declined a breath mint from him." Reaper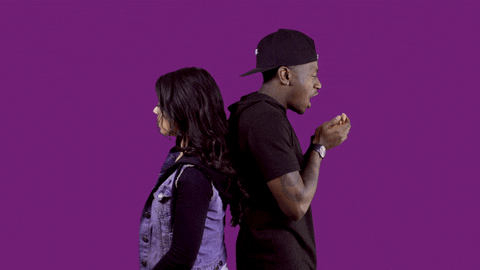 bad breath GIF by lovebrandimarie
Giphy
​"It'll eventually drive you apart..."
​"You don't ever truly know another person. Unless you can take up residence in their head, you'll never be privy to their true nature. Learned this through the process of growing up and losing friends/SOs."
"It's not always malicious, sometimes you latch onto the idea of a person rather than who they are. It'll eventually drive you apart as you realize that there is incongruity between who they are and who you think they are." Titronnica
​Good advice...
​"My dad taught me as a teenager that relationships should be easy. Biggest and best lesson I've ever learned. Relationships should not be filled with drama but with friendship and respect. Really helped me choose who to be with. Now I teach my daughters the same thing so maybe they can prevent being in a painful relationship." Dianne_Disco_3
"unapologetically do what makes you happy..."
​"As you reach adulthood , ie paying for a majority of things on your own and you make a majority of the decisions in your life. Believe in the decisions you make and unapologetically do what makes you happy regardless of what your parents think. They don't live your life and you will develop resentment if you don't do what truly makes you happy. I was 26 when I realized!" Cheslee3
She was wise...
"When I was in high school, my mom and I took a day to go church shopping in a new part of town. We must've gone to 5 services that day. Some were fun and lively, some were quiet and reserved. But one in particular really stuck out to me for being so… kooky."
"It was October, and the preacher was starting his sermon to the room of 40 people with 'Halloween is right around the corner. Who here celebrates Halloween?' I was the only person to raise my hand. The preacher goes 'Good! Because Halloween is celebrating the Devil, and we don't do that here.' At this point, I quickly drop my hand as people give me weird looks."
"My mom then goes 'by the way, it's not a good idea to volunteer information to a group of people you don't know.' I learned that I need to wait until I understand at least the basic dynamics of a group before sharing anything about myself. In these cases especially, it's better to be quiet and anonymous than to stand out and be a target. We never ended up going back to any of the churches we saw that day, though." psburrito
You can't trust people...
"Don't become a walking charity. When I was in my early-to-mid-20s, I had a lot of 'friends' who were falling on hard times or needed various types of help. And I was only too happy to help - I had the money, I had the time, I would do anything for them."
"Not one of them repaid - financially, or otherwise. Instead, I was just taken advantage of, left, right and center. It all ended when I suggested a friend of mine who broke up with their partner and had no place to live come stay with me. Next thing I knew, they were inviting their friends over all the time, often without my permission."
"They weren't contributing a penny to the income of the household. Their new partner soon moved in, and my house basically became a doss house. And they became a mean-spirited, emotionally abusive a**hole who made my life miserable in my own home."
"Now, I offer advice only. If you need financial support, you can go to the council. If you need housing, you can go to the council. If you want me to provide either of those things, you can bugger off." RedWestern
Some well thought out advice, hopefully we all can apply a little bit into our lives.
Want to "know" more? Never miss another big, odd, funny, or heartbreaking moment again. Sign up for the Knowable newsletter here.
Keep reading...
Show less