You know what they say, "the road to hell is paved with good intentions". Because the people who have our best interests in mind typically have good intentions when they give us advice, but there's a chance that that advice can go horribly wrong.
Try not to follow the bad advice given here, because you don't want to get the results that these guys did.
U/Duckerton375 asked: What's the worst advice someone ever gave you, but you still followed?

The workplace can bring a cornucopia of terrible advice. Don't follow these unless you want to get fired.
​Bad jobs are usually not worth it.
Stick with a job no matter how bad it is. I stayed with a terrible job working retail, dealing with horrible customers and sexual harassment. I was told I wouldn't find anything better.
"No, no, you misunderstand. I said you wouldn't find anything better at making you feel like complete garbage."
This gets really creepy really fast.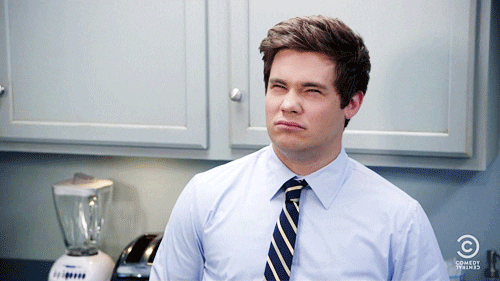 frustrated workplace GIF
Giphy
"After you put in a job application, you need to call them at least once a day every day until they hire you."
Note: this did not get me hired. It got me called out by the HR person I was calling and forbidden to ever contact their facility again.
I work for a law firm that employees over 1500 people in the home office alone. Once I received a call from the building security saying, "Insert Name is here to speak with the owner." Well we are run by a committee so that's odd. Found out they just applied for a job and wanted to talk directly to the person that would potentially hire them. Told him the firm will contact them to schedule an interview. They refused to leave without "talking to the owner." Had security escort them out of the building.
​This is absolutely not true.
"Sleep is for people who do not want success" great words from my uncle, it almost killed me.
Now I may be oversleeping.
​Interpersonal relationships are also a big breeding ground for terrible advice. Don't listen to any of these.
Heartbreaking.
My father always tought me and my brother that "having friends is bad and in the end they will never be there for you" so everytime I told my father about my friends he would get kinda mad and give me the advice to stop talking to them.
Now I am afraid of people and have several trust issues, thanks dad.
​This won't end well.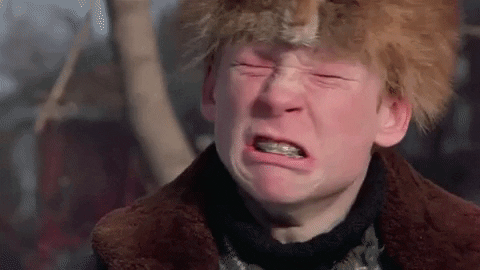 A Christmas Story GIF by filmeditor
Giphy
In the fifth grade my teacher was talking about bullying, then she said "if anyone tries to bully you just agree with them." So the next time I got bullied I agreed with the bully and they bullied me more.
Dude one time I saw an anti bullying video that told the victims to just BE NICE TO THE BULLY. Like the bully was hurling insults and the victim was smiling and complimenting him. My first thought was about how much I hated the mere thought that this would work. My second thought was of how the people who came up with that method had clearly never been bullied.
​Oof.
When I met my now wife at the age of 19, one of my coworkers said that it's very important to start at the bottom with presents and work your way up, she still has the socks I gave her on our first anniversary on the wall over our bed as a reminder...
I'm still trying to teach my boyfriend about good presents and bad presents. Biscuits from the supermarket = bad present. Cheap unbranded laptop battery from China as my only present = bad present (and only lasted 2 months). Anything off my 7-page wishlist = good present. It's literally a list of things I want to receive as presents.
​Can tell you from experience that this is a bad idea.
Had a falling out with some friends. My husband recommended I reach out to an old friend who ghosted me suddenly in a manner that induced some pretty severe abandonment trauma. Went for it anyways because "it's been so long, surely they changed". Am now experiencing the same things as last time.
When you follow bad advice, it can lead to mistakes that you just can't come back from.​
Buying a house is tricky.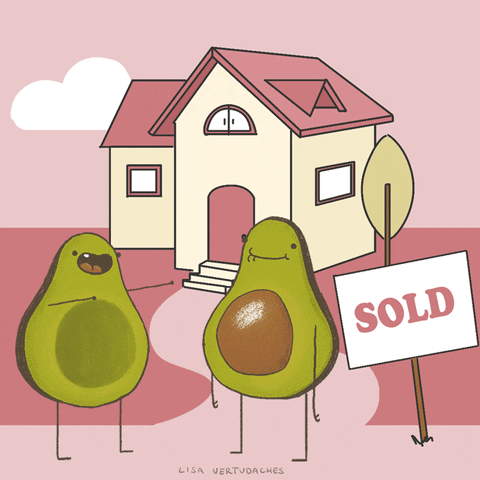 for sale dancing GIF by Lisa Vertudaches
Giphy
"Buy a home now before the prices go up!" -my FIL in 2006.
We bought in 2007 and paid $259,500 for our 1,300 sq ft house (we really couldn't afford it and had an 80/20 so we had 8% interest for one loan and 6% on the other) and in 2008 it was worth $97,000 so refinancing wasn't even an option. We watched all of our neighbors walk away or get foreclosed on but we kept paying our bills and as of this very moment our house is worth $462,000. I'm so happy we stuck it out, we both worked our @sses off and the house will be paid off in 2 years.
It worked out for us, it's a horrible idea. Especially since 1300 sq ft houses are $460+k
My heartbreaks for future generations, I honestly don't know how people are going to afford housing in the future.
It's there for a reason.
"Never apply for any government assistance."
Cue years of suffering trying to work full-time with a painful disability. Quit a particularly terrible job, and wanted to apply for food aid until I could find another gig; a friend with lots of DHS experience recommended I apply for Social Security "just to get in the system." Turns out my disability was bad enough to get accepted the first time, which I wasn't expecting. Really could've used that support, oh, the 30+ previous years of my life.
Credit is important to have.
I was told to not get a credit card until after college. I was super fortunate to have my college paid for so I had no loans, car paid in cash, no credit card or anything to start building credit. Found myself out in the world at 22 years old with a credit score of 0.
So while a lot of this bad advice came from trusted people, oftentimes they were too misinformed to give that advice in the first place. Don't trust the word of one person--do your research, and make decisions for yourself.
It'll be way better in the long run
Keep reading...
Show less
Life doesn't come with a blueprint, instructions, nor a roadmap of what to expect in the days and years ahead. It does, however, contain all kinds of people who've lived life for longer than you.
Those people can be a HUGE help.
Older, wiser, and more experienced, some people have encountered--and overcome--struggles that you currently face or haven't even met yet.
The advice and guidance provided by those people, often in small, bite size pieces, can provide a very helpful array of guiding compasses to be used whenever the appropriate situation arises.
And just in case you're running low on wise people and advice in your life, a recent Reddit thread pulled together a laundry list of wise axioms.
sayantane asked, "What is the best piece of advice you've ever gotten?"
This is by no means a full list of all the best advice out there. Every moment, people are learning from mistakes, powering through struggles, and bestowing the learned knowledge onto others in their lives.
Keep your ears open enough and you'll never stop learning from those people.
Want to "know" more? Never miss another big, odd, funny, or heartbreaking moment again. Sign up for the Knowable newsletter here.
Keep reading...
Show less
When I started my career as a performer, I was terrified about auditioning.
For actors, there is no other vulnerable moment than when you show strangers your capabilities, passions, and everything you've dedicated yourself to learning only to be dismissed with a "Thanks for coming. Next."
But something a wise colleague told me forever changed my outlook about auditioning and it made a huge impact on my career.
He told me to stop thinking about auditions as essentially job interviews and go into the room and convince myself that I'm performing for a small audience.
Once I stopped focusing heavily on the prospect of booking the gig and treated auditions like I'm on stage, my confidence took over.
I didn't land every job with successive auditions, but I learned to enjoy the process – and it certainly didn't go unnoticed.
Positivity
Having a positive outlook on life benefited the following Redditors.
"A Ray Of Sunshine On A Cloudy Day"
"Not specifically advice, but something my grandfather said when he was in the hospital: that his nurses were like a ray of sunshine on a cloudy day. I became a nurse after he passed, and I try to hold on to that ideal. I try to be the ready of sunshine in my patient's cloudy day."
Kindness Matters
"Never underestimate your ability to have a positive impact."
"To add to the OP; be a nice person wherever you can. Temper your cynicism and snippiness where possible, and try to either be neutral or positive in your interactions with people. Or at least, make it a goal to approach your responses that way - it's obviously not always going to work."
"You'll feel like a better person, and people will notice even if they don't mention it specifically."
– joe-h2o

Value Of Humor
"Don't underestimate the value of humor. It's so much more than laughter, it's a tool. New job? Make some solid jokes, you will go far. Make your boss genuinely laugh? You will automatically be on their good side. Meeting new people or on a date? Will instantly make the other person more comfortable."
"Humor is a life hack."
– JZPotter

Putting Yourself In Their Shoes
"Two things:"

"First, imagine others complexly. The influences they have that move them through life are most definitely different from those that move me through mine. Motivation to do that which doesn't make sense to me is much easier to understand through the imagination of others with complexity."
"Second, everybody is thinking about themselves as much as you are thinking about yourself. This is something I tell myself every time something embarrassing pops up late at night or when I screw something up that I'd much rather forget. Remind myself that with very few exceptions, everyone who might have witnessed it will forget it ever happened, so I should, too. The absolutely massive burden that lifts off my shoulders is always welcome."
Key To Success
Going out of your way to achieve tasks and being adventurous can yield better productivity.
Managing Expectations
"Under promise and over deliver. Former boss."
"I've learned this the hard way. I deliver software and when i can rapidly improve the admittedly crummy first version, it almost feels like cheating. But I end up getting double the credit: once for delivering on time, and then for improving it. It's not as if it's something I try to do, I just learned that the cycle is inevitable, so it's best to plan for the worst release-refine-release cycle that seems reasonable and then maybe sometimes you can beat it. 🙂"
Be Adventurous
"The biggest risk in life, is risking nothing at all"
"For those of you who are in your 20's don't be afraid to go on weird and wild adventures. If you want to try and build an online blog, do it. If you want to be a content Creator, do it. If you want to switch programs, do it. No matter how weird it sounds to other people just do it! Even if you fail let's say after 3-4 years of trying, you're still young enough to do other things."
"Sincerely, a dude in his 20s"
"Edit: the quotes from a guy named Vinh Giang but I'm pretty sure it's a variation of mark Zuckerberg's quote."
"Feel free to check Vinh out though! He's a keynote speaker/ motivational speaker who uses magic tricks to get his point across. He has a YouTube channel and I believe there's a video of his ted talk."
Sticking To The Truth
"If you never lie, you won't have to remember anything."
"First saw this and thought it wasn't solid advice, like some situations require lying. But I couldn't think of one. Being straightforward is really the best and only way to do things. Wise man."
Don't Be Left In The Dark
"Don't be afraid to ask if you don't understand something."
"There is nothing embarrassing about not knowing or not understanding something. We're all human. Don't be afraid to ask questions and be inquisitive."
– kukukele

Endure The Pain
"Breathe through the pain. A nurse told me this while I was in the hospital as a teenager. He said it won't necessarily make the pain go away but it'll help to keep it from worsening, and it'll help you keep your head (stay in control). Simple advice, but it's something that stuck with me and I've applied it to both physical pain and the mental 'pain' of anxiety attacks."
Outlook On Life
Having a different perspective on various life obstacles could open new doors.
Age-Old Adage
"Treat others the way you want to be treated. Learned that when I was 11 from weird old lady. Sticked with me since then."
Knowing Limits
"You can't save the world. -my mother"
"I didn't take her advice and learned it the painful way instead."
Taking Opportunities
"When I started chinese classes at my High School in Minnesota, my teacher said «You are lucky, for in this class, you will have NO TESTS!» Cue the cheers, as we were happy. «We call them opportunities, and we will have them EVERY Friday!» Cue the laughter from the teacher and the disappointed groans from us easily fooled students. Then he said «We call them opportunities, because they are an opportunity to show me, but most importantly yourself what you have learned.»"
"What a dumba**, right? Well, we always talked about these as opportunities, we never called them tests, and it actually did something to the attitude we had towards them. I had never taken chinese classes before, and I got a full score on every single one of those opportunities."
"Lately I have been remembering this, and started to think of my exams and assignments as opportunities, a way to show the professors but also myself what I have learned. AND IT WORKS. I got an A in economics with that attitude! I had never done any economics classes before that. It takes a lot of the «danger» and frustration out of the tests and assignments. So helpful."
You Only Get One
"Life is good, life is bad. Regardless, life is. One should rejoice in that fact because everything that's ever happened everywhere has led to you being you, so it's worthwhile embrace it."
Ride Of Your Life
"Live in the moment, while simultaneously seeing your life with a sense of detachment - it's like a good movie, full of heartache, pain, moments of inspiration, and most importantly comedy from the sublime to the absurd, light and silly to twisted and dark. It's just a ride."
People imparting their wisdom onto you are like little gifts.
Whether you think they may not apply to you at a given moment, it helps to keep an open mind about listening to people who have more life experience than you.
Who knows, you may end up applying the helpful guidance in the future when you really need it.
But as one Redditor mentioned earlier, embracing humor – in addition to treating others the way you want to be treated – is something that will always strengthen your character.

Keep reading...
Show less
Having a heart attack is one of my worst fears. Well, honestly, death is my worst fear and a heart attack is on the list of "least favorite ways to expire." I've witnessed people fall prey to matters of heart health and it is not fun. Nowadays we are all blessed as a society to have so much knowledge on this issue so the chances of survival have grown exponentially.
And the people who come out the other end do seem to grasp a new lease on life. I'd rather grow from reading Brené Brown, but knowing all we can about heart attacks can only be better in the long run.
Redditor
u/Mr_Cakes11
was hoping to hear from everyone out there who has been lucky enough to go on with life after a few scary health concerns by asking...
People that have experienced a Heart Attack, what does it feel like?
Lesson number 1... no person of any age is exempt. For example...
No Age Minimum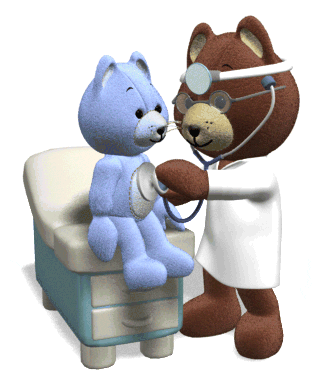 Teddy Bear Cartoon GIF
Giphy
24 hours prior i had a sharp pain in my back, near the shoulder blade. Along with severely blurred vision, heavier breathing. Walking was much slower, and short walks of 10-20 ft felt like i ran a marathon uphill for an hour. Along chronic vomiting & fatigue. All at the age of 15.
Currently, I'm fine. At the time I had no idea what was going on, as symptoms of heavy/labored breathing worsened over 5 months prior. Several trips to the doc & 6 misdiagnoses later, I'm in the ER with 2 heart attacks back to back within 10 minutes. Further 'proper' testing show it was viral myocardiopathy (heart failure due to a virus). 6 months later i end up with a heart transplant & a lifetime requirement of 2 anti-rejection meds.
Holding it Together...
My son was 16 & described it as butterflies in his heart. Until his aorta ripped & he then just screamed & held his heart, kidneys & then his ribs.
I watched all of this while driving him to hospital, it was horrific & even now gives me chills.
Thankfully Drs saved his life & he lives a relatively normal life now.
Edit - type A aortic dissection.
Get Tested...
A friend of mine had a heart attack at (I think) 14. In her case it was Marfan Syndrome. She survived, but had to get an implanted defibrillator.
If you're tall and gangly, can wrap your finger and thumb around your wrist with overlap, and lay your fingers back against your arm - it's something to get screened for.
We're told over and over and over again to stay on top of our health. And that we should get tested for everything regularly -though who has the insurance to cover that- and learn how to read the signs and for extra credit learn how to decipher an EKG, apparently they explain it all.
Pay Attention
It wasn't that bad so I wasn't sure it was a heart attack. A few months later I went to my GP, and an EKG showed it was a heart attack.
This is what I'm afraid of. Like, people say to watch out for heart pain/tightness, but that's a relatively common occurrence for me. And this is America, I can't go to the ER every time it happens because it might be a heart attack but probably isn't.
So inevitably one day it will be and I just won't know until I'm dying.
anyway you doctor should be able to rule out major heart issues with some simple tests; a good long listen and an EKG. If you're really worried about it they can do it while you're on a treadmill or do an MRI.
Like if you've considered going to the ER even once for this, you're nuts not to get it checked out at NOT the ER.
No Clutching...
So, I didn't have your full blown, clutch my chest and collapse heart attack.
I went into work at a restaurant. It was Veteran's Day, so I knew it was going to be busy. Second table in, my left arm started to hurt. Great, just what I need, a bum serving arm on a busy holiday. I kept going to my new tables, but the pain kept increasing. Between tables, I would sneak into the beer cooler to use a bottle of wine to ice down my arm, but it felt like I had torn my bicep. I kept on though, trying to not let my tables see me in pain.
Finally, once lunch rush was over, I told my boss I was going to the hospital as the arm pain had been a recurring issue over the past couple months. Took an Uber to the ER, still in a good amount of pain but not as awful as when I was running around. Figured I would just get a cortisone shot and call it a day. Nope.
They took my blood pressure. 202/149. Immediate EKG. Blood work. Turns out I had a baby heart attack, was admitted in. Had a bigger heart attack that night while sleeping and if I wasn't in the hospital might be dead. 5 days later had quadruple bypass surgery.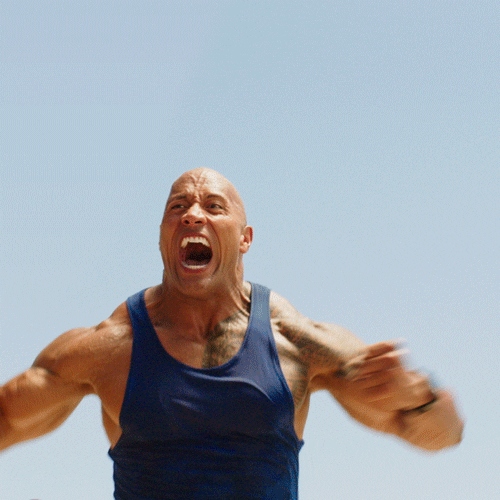 strong the rock GIF by Baywatch Movie
Giphy
I never had the chest pain or shortness of breath. Just extreme arm pain that I figured was from a pinched nerve. It's not just numbness, it's any kind of major pain in the arm. Thankfully, everything has gone well post surgery and I'm almost fully recovered. I'll be back to work in 3 weeks!
Edit: 36 year old bio male.
Some of the humans who walk this Earth are truly "Avengers." Several of these stories are told by people who make having and surviving a heart attack seem like just another ordinary, everyday occurrence. I've been known to faint at the slice of a paper cut, so I can't imagine choppering myself to the nearest hospital while keeping my heart pumping. Like... who are you people?
Why do you ask? 
I felt like I had intense heartburn, after it didn't go away and I started having shortness of breath, I woke up in the middle of the night, drove myself to the emergency room so they could tell me to relax, they ended up giving me some stints instead.
Why do you ask? If you feel like it might be one, go to the hospital, better safe than sorry!
Grandma is Super Human
My grandma is a very energetic woman in her 80s. She was busy working in her garden, carrying gravel and dirt around, watering and so on. She then felt tired and kinda not well and decided to take a nap. Napping helped and she continued her usual life. Fast forward 1 week later she's on her regular check up and cardiologist says "holy crap you had a heart attack several days ago" and she was like "well I felt kind of dizzy but that's because I was working too hard that day."
aches and pains...
I was mowing the lawn, then took a break. I eventually noticed my chest really hurt, across from armpit to armpit a perfect half bath towel rectangle of pain. It felt like every front facing rib was in a vice front and back. Two days and three stents later I was home.
When my dad had his heart issues his chest didn't hurt, rather it felt like "a toothache in his shoulders."
It gets worse...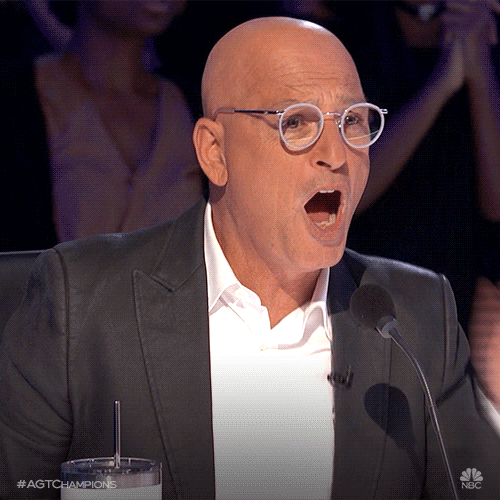 howie mandel omg GIF by America's Got Talent
Giphy
Well my dad was stabbed in the heart before, and he said the heart attack felt about a 100 times worse.
Well all of that information is frightening. It's imperative to know, but still, a bit on the stressful side to read. Which now makes me nervous, because stress isn't good for the heart. And I'm not a spring chicken anymore, so I need to watch out. Oh Lord. Matters of heart just always seem to carry the most dire circumstances. Keep up on your health people. We only have one life and one body.
Want to "know" more? Never miss another big, odd, funny, or heartbreaking moment again. Sign up for the Knowable newsletter here.
Keep reading...
Show less
Objection! Much like WebMD, everyone should not use the internet for a for the legal equivalent. If you need legal representation, then put some pennies together and get some, or do the only research you should, find free legal aide. Too many people are trusting people they'll never see for life matters that are too important. Once and awhile some lawyers take a look to see what's being thrown about and most of it is problematic.
Redditor u/NoodlesTheKitty wanted to hear from employees of the court about the times they couldn't believe what they were hearing and seeing by asking.... Lawyers of Reddit - what is the worst advice you've seen on r/legal advice?
Different Place... Different Troubles....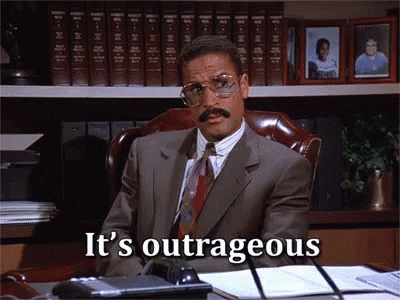 Lawyer GIF by memecandy
Giphy
I'm a lawyer and the biggest mistake I see people make is assuming the law is the same everywhere. There is a reason we need to be licensed in every state to practice there. Furthermore, if it's not your specific area of expertise, a general knowledge of the law is probably not enough.
In Bad Faith
Not r/legaladvice but r/exmormon for legal advice. I remember the time someone was mentioning they were gearing up for a divorce but didn't have enough money to retain an attorney for the proceedings. Someone on the sub gave them the advice that they should get consultations with all of the top divorce attorneys in the region. The reasoning was that if the attorney has consulted with one side in a case that they are obligated to not be able to represent the other side. They wanted the spouse to also not have access to an attorney.
Comes out later that OP actually took that advice & consulted with 30 divorce attorneys. None were able to take the case so spouse has a hard time hiring one. Eventually the spouse & attorney found the thread on reddit and were able to tie the account back to OP.
Judge not only rules totally in favor of the spouse but OP was also ordered to pay part of the attorneys fees due to abuse of process, acting in bad faith, etc which made things more expensive for her.
Here's a thread summerizing it all.
"not a lawyer" 
In a thread asking about the legality of physically assaulting people who don't wear masks in public (Big surprise, its still assault) the general consensus was "Feeling strongly enough about something means laws don't matter."
I tend to notice its common on reddit to have this weird, psychotic power fantasy going on where you can respond to minor rudeness with immediate and overwhelming violence and be applauded for it while doing so.
A lot of advice in r/legaladvice from "not a lawyer" types seems to advocate blatantly illegal and often violent behavior in reprisal to some pretty minor slights. The mod team is pretty good at taking down these types of comments, but you still see a lot of them.
Looking....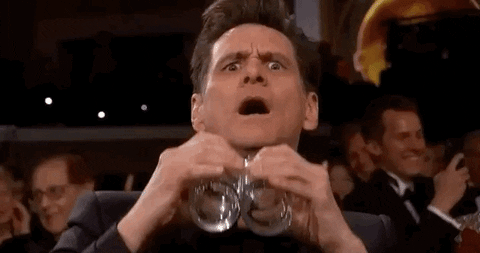 Looking Jim Carrey GIF by Golden Globes
Giphy
The only half decent advice I've ever seen come from that sub was what kind of lawyer you need to look for. It's safest to assume that everyone else is a cop or a maroon.
100% Wrong
It was regarding a noncompete or some kind of employment contract. All of the advice in the thread, including from quality contributor flared posters, was saying "looks like you're stuck, it's a contract and you agreed to it, consider it a life lesson."
With 2 minutes of research I found an appellate case directly on point from the relevant jurisdiction saying "employers can't enforce this contractual clause because it's against public policy." Meaning that everyone else giving advice in the thread was correct generally, but 100% wrong for the OP.
Lexis/westlaw searches (the way lawyers research the law) are obscenely expensive, so I don't expect anyone in r/legaladvice to be doing them out-of-pocket to help internet randos. But I found it with google. Either way, if you're posting there giving advice half-cocked, not knowing the full facts or law, I feel like you're violating your ethical obligations as an attorney.
Not Reddit
I'm a lawyer. So much of it is straight up garbage. It's pretty clearly full of folks googling away. The best answers are often downvoted lol. I followed legal advice for a few days or something and bounced as fast as possible.
Don't rely on Reddit if you need advice.
Great Ponds
I'm not a lawyer but I really enjoyed the person talking about my state's Great Ponds law. The question was asking what to do about people trespassing on OP's boat ramp at their summer cabin. According this poster, the Great Ponds law says there needs to be access, so therefore OP is out of luck. In reality, the law says that the town must provide public access to lakes or ponds over a certain size, not that you can just walk through anybody's property to get there.
Basics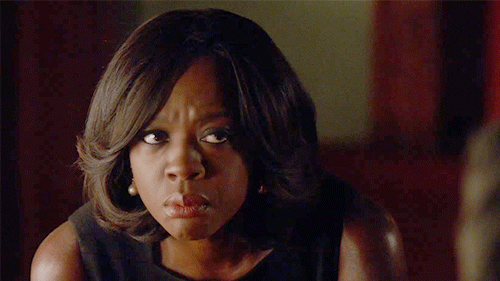 viola davis side eye GIF by ABC Network
Giphy
In my opinion, there are only three actual pieces of advice from that sub.
Call the police
Get a lawyer
You're screwed. MooKids
Have a Nice Life
I'm not a lawyer, but I used to browse r/legaladvice. A year or two ago, there was a girl who was looking for options to prevent her parents from taking her back to the ancestral third-world country for a year for "school" or something. The post was chock-full of red flags; from the context it seemed pretty likely that the actual reason was far more sinister (I don't remember the specifics, but it seemed likely she would be married off, and in any case would not be returning to the USA at any point).
As I recall, she seemed reluctant to leave her friends for "a year" and didn't look forward to the trip, but she seemed oblivious that there might be something worse in store. Specifics aside, everyone was justifiably scared for her.
Nobody had any particularly useful legal advice, because it turns out there's not really anything illegal about leaving the country with your minor/dependent child with a good cover story, and her few preemptive legal options would have required more money and freedom than she had.
People did, however, have a lot of practical advice. Things like, "under no circumstances should you get on the plane," "talk to a teacher ASAP," "if you can't avoid going to the airport, pocket something that'll earn you a private interview with security and tell them you're being trafficked," etc. Again, I don't remember all the specifics, and maybe not all the advice was useful. But some of it was stuff the girl probably needed to read.
The comments section got ripped apart by the mods. It was just a graveyard of deleted posts followed by "This comment has been removed because it does not contain any legal advice." And the post itself was removed later with a short note to the effect that "this is not something we can help you with, have a nice life."
I get it, a sub has rules to keep the conversation focused, and you don't want to get in the habit of making exceptions, or the rules no longer mean anything. But those rules are enforced by people, not robots, and sometimes a rule-breaking comment could literally save a life. Have a little empathy.
I unsubscribed that day. I hope the girl is okay.
You Never Know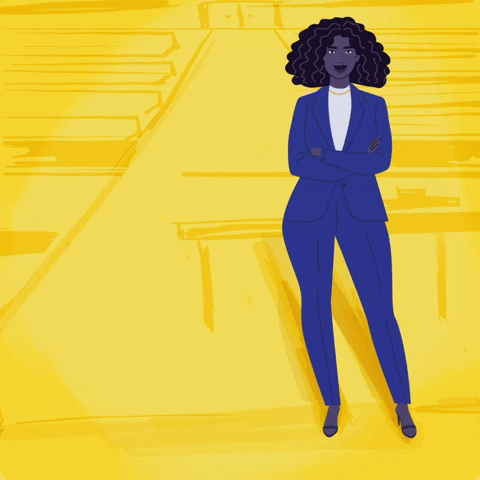 Law Lawyer GIF by GIPHY Studios Originals
Giphy
For people unaware there are no qualifications to be a contributor on r/LegalAdvice. So you could be getting responses from actual qualified lawyers or it could be a 15 yr old repeating garbage they heard on the internet.
Want to "know" more? Never miss another big, odd, funny, or heartbreaking moment again. Sign up for the Knowable newsletter here.

Keep reading...
Show less