Childhood can seem like a magical time.
Anything is possible.
But that magic doesn't always make it to adulthood.
Redditor tobybarron16 asked:
"What strange abilities did you have as a child that you have since lost?"
Teleportation
"I could teleport. I fell asleep in the car and woke up in my bed."
- mightaswellgiveup87
Flexibility
"I could bend over without groaning."
- jugularhealer16
"I could put my feet behind my head and walk on my hands. I'll be 40 this year and I pulled a muscle in my neck getting dressed for work this morning."
- ATXKLIPHURD
*yawn*
"I didn't wake up tired."
- N013
Happiness
"I had the ability to be happy."
- TabbsTheBat
Dreams
"Lucid dreaming. I used to have lucid dreams almost every night. As an adult, I have them very rarely, almost never."
-SenorKaboom
Looks
"Attractiveness. I used to be a model as a kid. I did not age well."
- BlahGame
Energy
"I could stay up til 3-4am and be fresh as a daisy in the morning."
"Now, I come home from work or training, wash, eat and I'm passed out by 9ish lmao."
- iJustRoll
Brrrrr...
"I used to be 100% impervious to cold when I was a kid. I could run out in the snow in my underwear for hours and be just fine."
"Now here I am, where a slightly chilly breeze could freeze me to death."
- DeltaSolana
Entertaining
"I used to be able to entertain myself by doing nothing. For hours and days. Now sometimes I am quite restless doing nothing, not sure where that happened."
- SafeDress9950
What abilities did you lose with age?
Want to "know" more?

Sign up for the Knowable newsletter here.
Never miss another big, odd, funny or heartbreaking moment again.
Keep reading...
Show less
We may not like it, but getting older is pretty inevitable.
With age may come wisdom, but it also comes with lots of responsibilities.
And some days, we're just over it.
Redditor brick_layer asked:
"What tasks are you tired of doing as an adult?"
Decisions, Decisions
"Deciding what to make for dinner."
- PortiaEss
"I would eat people kibble if it tasted good. Bachelor Chow (just add beer) needs to be a real thing."
- chaos8803
Hi, Ho, Hi, Ho
"Going to work and acting like a functional person."
- ovelanimimerkki
"Yep, I hate trying to work when I'm not emotionally stable or just exhausted. And you literally can't tell anyone or they tell you to go get a coffee which just makes the week go downhill over time."
- gg_ff_42069
Manners
"Being polite to other adults who don't deserve it."
- 25_-a
"Also known as the 'I am too old for this sh*t' phase of life."
- Zintao
Cleaning
"Cleaning the fridge. 🤢 when I find something way in the back that's been forgotten."
- joydobson
"I finally cleaned out ours today because it was trash day, and the husband isn't home to argue with me about how that sauce from 2015 is 'still good!!' 🤨 Now I have an empty fridge with just the bare essentials. Worth it."
- Grizelda_Gunderson
Circle of Life
"Working. Paying bills. Getting up early. Doing stuff."
- guyfromcroswell
"Agreed. Such a mundane cycle indeed."
- Emotional_Ratio_3251
Is Naked So Bad?
"Laundry grrrrr."
- FewPizza7880
"I tend to put the laundry in, hear it beep, forget about it for 6 hours then remember it needs to dry."
- marvel_is_wow
Traffic
"Anticipating the morons on the roads that change lanes without signaling."
- Reddit
"Or merging into 70mph traffic while doing 45..."
- haveyouseenthebridge
"Or being stuck behind those people as we're merging, I get pissed. Like speed up to the flow of traffic, being behind them merging puts me in danger too."
- Nigel_IncubatorJones
Maintenance
"Buying a house is an endless list of shit that needs fixing or improving."
- muffbiscuits
"This is one of the many reasons I bought a condo. The majority of the maintenance is somebody else's problem. I haven't cut grass, raked leaves or shoveled snow in almost a decade."
‐ yogaballcactus
Teeth
​"Brushing my teeth. It's annoying."
- scottevil110"​
"I feel this deep. It's flossing for me."
- brick_layer
"Wait until you're in your 60s and all of a sudden the perfect teeth that never even had a cavity now all of a sudden have tiny cracks and need porcelain crowns and you have constant pain and Delta Dental only covers cleanings and x-rays and a single crown is like $1500 and they're telling you that you need four and you think, well, we don't really need two cars, I could sell my old Subaru."
- Nobody_Wins_13
Alarming
"Waking up to an alarm clock."
"I've been waking up to an alarm clock almost every day since 1985, and I'm fucking tired of it."
"I want to wake up when I'm done sleeping."
"I don't want to wake up and find that I've slept through/turned off my alarm(s) yet again, and have to choose between packing a lunch and taking a shower."
- thisbuttonsucks
What part of adulthood are you tired of?
Want to "know" more?

Sign up for the Knowable newsletter here.
Never miss another big, odd, funny or heartbreaking moment again.
Keep reading...
Show less
You never appreciate what you have until it's gone, right?
That includes all the things we took for granted as children.
Redditor Dunkin_D*cks asked:
"What's one thing you had as a child that you wish you had now?"
Memories
"My grandpa recorded all of the original Wizard of Oz books on audiocassettes, before 'books on tape' were really a thing, and gave them to me along with the books while I was learning to read, so I could read along."
"I read/listened to all of them, but I didn't understand how special they were at the time, and after I listened to them I recorded over them."
"He had a wonderful voice and he's been gone for almost 10 years now... especially now that I have a daughter of my own I'd pay a million bucks to get those recordings back."
"I have videos of him and such, but those tapes were such a loving gesture and they took him hours to make. I'm still hoping I'll find one of them with at least part of a recording in my parents' attic or something."
- Yellowbug2001
Time
"Time distortion… 10 years as a child was like 100 years."
"10 years now feel like 1."
- moxeto
"Remember when summer vacation would last forever?"
"But as an adult you wake up one morning in January, blink and suddenly you're like 'holy sh*t. When did it become June??'."
- SnowyInuk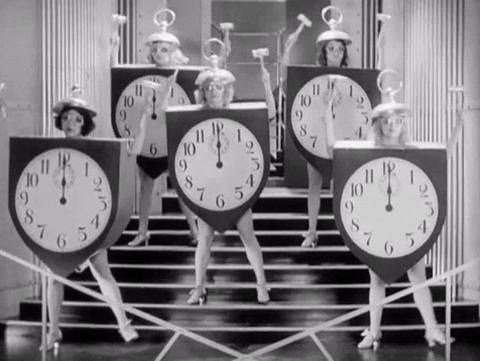 Giphy
Freedom
"Free time."
- BigturnBJ
"I can manufacture free time, but I have obligations and duties now that I didn't have then. If I make time for something fun I struggle to stop worrying about the obligations that I might not have the time to meet."
"But if I just work all the time I worry that I still might not meet the obligations AND will have burned out by not taking any time for myself. So now I feel guilty no matter what I do."
"Free time is never free anymore."
- mailman-zero
Body
"A solid back that doesn't crack when I bend."
- dosesndmimosas
"Good knees."
- Alphareddit94
"I used to spend hours on our trampoline. Just the thought of it kills me and I understand why my parents wouldn't get on it."
- Zkenny13
"I used to do cartwheels and back handsprings for hours 25 years ago."
"Two months ago, I threw my back out putting on boots. I was in bed for a week."
- jetsqueak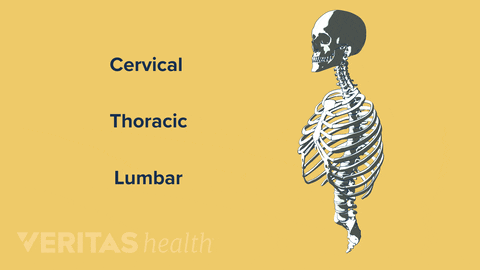 Giphy
Loved Ones
"My mom."
- fbomb33
"Ditto but for my dad."
- djseifer
"Ditto but for my granddad. I was a middle child, my little brother had special needs and took a lot of my parents' time, and only my granddad really spent time with just me."
"He died when I was about 10, and even when I was 20 I could be bought to tears by his mention, I missed him terribly for a long time and he still inspires me."
- BlakeMW
"My grandmother died when I was 8. 20 years have passed and I still cry when I think of her, especially if I talk about her."
- largemarjj
Attention Span
"Attention span for reading."
- Surviving2
"Omg yes. I used to love reading. I'd get through one or two books a week when I was middle school age."
"Now I'll read a few pages, then start skimming, and quickly lose interest. It'll take me months to finish."
"I'd rather hear an audio version nowadays. Makes me sad."
- honeypie4321
"I once read through half a library. Now, I just fall asleep. No matter what."
- GrantSRobertson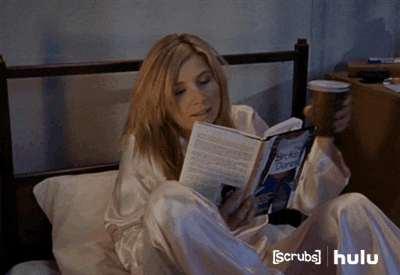 Giphy
Optimism
"Confidence."
- noballsbro
"Dreams."
- Sugarman4
"Ingenuity."
- noballsbro
Serotonin
"The will to live."
- Conicthehedgehog
"Serotonin for sure."
- sarah_the_intern
"Seriously, I didn't really get depressed till I was 20 and now I'm 27 still struggling with it, I just wanna feel normal againnnnn."
- honeypup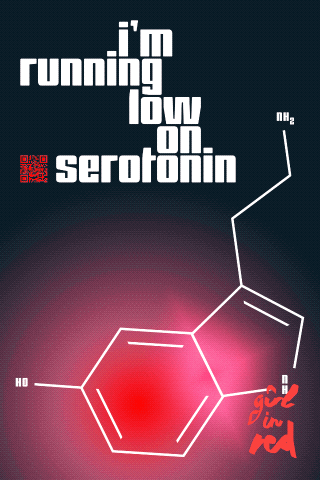 Giphy
Bliss
"Ignorance."
"I loved not knowing about death creeping up on us and the problems of the real world. I miss being lost in cartoons and games."
"Having my parents be young and healthy, having them enjoy their youth. I'm glad it all happened, but I still miss it."
- cantopay
"Yeah, I would give anything to be 7 years old again—pure, innocent happiness during a time where no one close to me had died yet."
- largemarjj
Imagination
"My creativity that came from childhood innocence. Now my thoughts are caged by knowledge and reality."
- itsjustfarkas
"I feel this one. I used to write and draw a lot when I was younger. Painted quite a bit as well. Now, anything I could think about writing would hit way too close to home. I still draw and paint sometimes, but haven't really made it a priority at all."
"So either creativity, or my My Little Pony mansion. It had four big rooms and a pool in the middle. It was frigging awesome, and I regret not keeping it when my mom moved out of my childhood home."
"Not sure which one I'd prefer more at this point, honestly. Either would be sweet."
- Fantaculara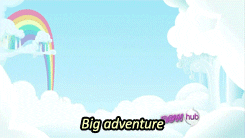 Giphy
The answers show for most people, it's not the material things they miss the most.
So what do you miss from your childhood?
Want to "know" more?
Sign up for the Knowable newsletter here.
Never miss another big, odd, funny or heartbreaking moment again.
Keep reading...
Show less
As kids, most of us are desperate to fit in and we want, more than anything, not to feel alone.
Over time, you discover that there is pleasure to be found in solitude and that you don't need to be around people all the time, especially not the ones who don't bring much value to your life.
Being alone is the best. Naps? Quiet time? No one to bother me? It's beautiful.
Kids don't know what they're missing out on until they're older, I suppose.
People shared their thoughts with us after Redditor MyLeft_Nu7 asked the online community,
"What is torture when you're a kid but heaven now?"
"Receiving socks..."
"Receiving socks as gifts."
MTB199262
Socks and underwear! Give me more!
"Weekends where..."
"Weekends where we do nothing but stay at home."
Itabliss
"Being alone..."
"Being alone for hours."
Pekoire
Heaven! And if you live alone? Even better.
"Listening to my dad..."
"Listening to my dad talk for hours about what things were like for him growing up. He was born in 1920, passed away in 2018. Now I just miss his strong baritone voice."
NDCompuGeek
Sounds like he lived a long and plentiful life. Sorry for your loss.
"I eat way more..."
"I eat way more veggies than I thought I would as a kid."
bored-on-the-toilet
Vegetables are great! There are plenty of days when I don't even touch meat!
"I always thought..."
"I always thought that when I was grown I'd eat cake for breakfast. Tis not the case, unless oatmeal is the new cake."
flitterbug8
Oatmeal is truly delicious. So many different varieties! Well worth it.
"It was so damn boring..."
"Thrifting. It was so damn boring as a kid, but now it's dope to find some nostalgic things like old movies or a pair of kicks you used to own."
DiggingUpTheCorpses
It is pretty fun! You can get lost for hours in thrift stores very, very easily."
"Naps."
"Naps. I don't remember why I fought them so much as a kid. I love naps now."
brokendowndryer
Kids don't want to go to sleep! As an adult, there are few things as pleasurable as being able to go to sleep!
"Onions..."
"Onions in all the food."
[deleted]
You see, I loved them then and I love them even more now! Onions are life.
"When I got older..."
"Rainy days, I used to be a kid that liked going outside for walks and I hated it whenever it rained. When I got older, I just realized the sound of rain calms my brain and it's not so bad. I'm also now an indoors person."
TypicalPandas
Few things soothe me as much as a rainy day. I have a great time staying indoors and an even better time going outside and just basking in it!
Your opinions have changed, haven't they? Admit it. You didn't know what you were talking about as a kid. Now go back to your room and nap.
Have some suggestions of your own? Feel free to tell us more in the comments below!
Want to "know" more?

Sign up for the Knowable newsletter here.
Never miss another big, odd, funny, or heartbreaking moment again.
Keep reading...
Show less
You know when you realize that life just isn't fair? It can be soul crushing. Sure, you might go through things for a while and still retain some degree of optimism but when that moment finally hits you? Oh, it can hurt.
A lot.
It's a wake-up call that changes your perspective on a lot of things. And it's the adult version of what it must be like for a child who has their world shattered when they learn that Santa Claus is just an invention.
There are other realizations that fall into this category, of course. We heard more about those after Redditor obviousplants asked the online community,
"What's the adult equivalent to finding out Santa isn't real?"
"Sometimes..."
"Sometimes there is no justice."
Okbrilliant4216
Ah, yes... the "life isn't fair moment." Sooo great, huh?
"One dumb mistake..."
"One dumb mistake and it could all be over."
Milk_Man21
Even worse, someone else's dumb mistake and it could all be over.
"You can do everything right..."
"You can do everything right and still fail. The reverse is true as well."
1vertical
I am reminded of the following quote from Jean-Luc Picard: "It is possible to commit no mistakes and still lose. That is not a weakness. That is life."
"Learning..."
"Learning that Santa is real and you're him."
SabraSevenTwq
And not in the fun Tim Allen sort of way!
"Being a hard worker..."
"Being a hard worker and good at your job doesn't necessarily mean that you'll be rewarded for it."
Trip100000
You'll probably just get rewarded with more work, but no more pay. Been there. Learned my lesson.
"Realizing..."
"Realizing you'll probably never have the, "aha," moment that tells you what you want to do with your life and you'd better just pick the least depressing choice."
I_Am_The_Balls
Ouch... why do you have to hit us in the feelings like that?
"That a depressing amount of people..."
"That a depressing amount of people don't grow out of middle school mentalities, even after making it to middle age. Might have grown chronologically, but their actions interpersonally remain stunted and selfish."
Ordernew1
When I realized that some of the people around me were never going to grow up into adults... that was truly something.
"Most of the relationships..."
"Most of the relationships in the teen dramas you loved would actually be toxic as hell in real life."
mcguffers
I wonder how many of the people who loved Twilight when they were younger have figured this out.
"Nobody really knows..."
"Nobody really knows what they're doing. Some are just better at pretending like they do."
anjsum
Everyone has imposter syndrome. All the time.
"Summer camp..."
"Summer camp is more for the parents than for the kids."
stayallldayyy
While I've never been to camp, I have been dropped off with relatives overseas and I can definitely tell you that my mother had a BLAST when I was away.
Hey, hey... some of these aren't CRUSHING realizations, okay? You can handle it. You're an adult now.
Have some observations of your own? Feel free to tell us more in the comments below!
Want to "know" more?

Sign up for the Knowable newsletter here.
Never miss another big, odd, funny, or heartbreaking moment again.
Keep reading...
Show less