It's usually a good feeling to be "on top".
To be found at the top of the list of a notable or unique accomplishment.
Though having the distinction of being in the top 0.1 percent of something might not always be something to brag about, resulting in some keeping this distinction to themselves.
If only because some people might be unusually fascinated by their so-called "accomplishment", that they'll never stop being bombarded by questions.
Redditor ImLostInTheForrest was curious to hear if any members of the Reddit community believed they were in the 0.1 percent of anything, be it commendable, bizarre or unfortunate, leading them to ask:
"What's something you believe you may be in the 0.1% of?"
A mighty heart indeed
"Scars on my heart."
"I have about 30, I think."
"On my 4th heart procedure, I had 24 cardiac ablations."
"They use radio waves to kill tissue to create scarring so that effectively signals can't travel through that way."
"During one procedure, epicardial, meaning both inside and outside the heart. by the top electrophysiologist on the east coast."
"He said only one other patient of his had more done in one procedure."
"Took 10 hours."
"I could hear the nurses gossiping about me in the hallway."
"This was 7 years ago, and now my heart is working great!"- pearlie_girl·
Extremely comfortable in my skin

"Half of my body is a birthmark of tan skin, and the other half is pale white."
"It's right down the middle of my stomach and same with my back."
"I've only ever seen 1 person online with it saying 'chimerism' but idk if that's same with me."
"Idk but it's uncommon." - User Deleted
Still standing!
"Still living with stage IV lung cancer for 13 yrs."- Flashy-Cattle-8086
Big shoes to fill indeed...
"Shoe size."
"I wear a size 18."- wearegoodthings
Love your job!

"Don't know if it's less cool because I do it for work, but I 'photograph' atoms and crystalline atomic structures most days."
"I get to see the world in a way few ever do which is kinda neat."- RayseBraize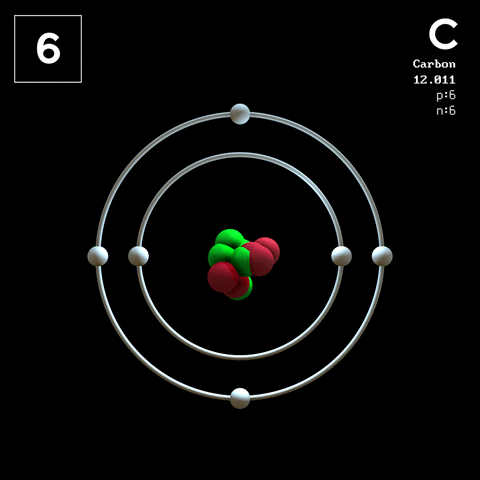 Animation Loop GIF by xponentialdesign
Giphy
An exclusive club no one wants to be part of...
"I have this condition called Miyoshi Myopathy, which, thankfully, affects only my calves and hence my walking capabilities."
"My doctor told me it is rare, but tbh statistically rare does not really mean anything, everyone might have it but they either did not get out of their way to test it, via taking blood and had it examined in a lab, or they just never realized there was something wrong at all."
"If you are wondering why I said 'Thankfully it only affected the legs', it is because it is a muscle disorder, and some disorders affect Cardiac, heart, and Pulmonary, lungs, muscles that will obviously not be pretty."
"I have to get tested every year to make sure all my vital functions are normal and as of now nothing significant is noted and I should be living a long and healthy life."- 1123Icantthinkofname
It's harder than you think...

"Folks who know percentages."- mrg1957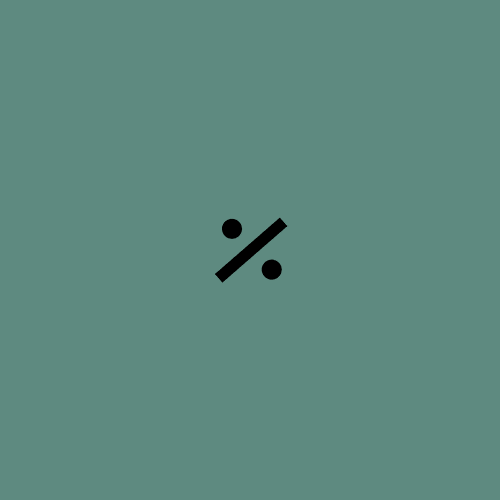 Giphy
Just one?
"Apparently only 0.1% of people become mechanical engineers in the US and an even smaller percentage are women, so maybe that?"
"I was also less than 2 lbs when I was born, and I think the percentage is probably similar."
"I somehow have no lasting physical issues from that, though my sister has cerebral palsy."- s_p_o_c_k
Plenty to go around!

"I have 3 functional kidneys."
"No it doesn't mean I pee more."
"No it doesn't mean I can drink more alcohol, thats the liver."
"No I won't sell it for under $71,241." - User Deleted
While some wouldn't necessarily consider some of these things an accomplishment, all of them certainly make for fascinating conversation starters.
Seriously, where would the third kidney even go...?
Keep reading...
Show less
Getting that coveted position at work or being named valedictorian are wonderful accomplishments.

But while those achievements are nothing to scoff at, there are other moments in life outside the workplace or classroom worthy of praise.
A pat on the back for a job well done was sometimes more satisfying than a plaque on the wall for some of these people when Redditor Inevitable_jalapeno asked:

"What is your biggest non-academic, non work-related accomplishment?"
You might find some of these relatable.
Keep reading...
Show less
After months of hibernation, every city will soon be out of lockdown and on the path to the new normal. So what did we all do to utilize the time? Write a novel? Start a workout plan? Or cry, eat and drink? All of those answers are valid. Some people did actually decide to use the time wisely. And now that freedom is upon us they have new talents to share with the world.
Redditor
u/JAIC2004
wanted to know who made the most of their downtime in quarantine solitude by asking....
What have you started in quarantine that you will continue after?
Do you have something to confess to George? Text "Secrets" or "
" to +1 (310) 299-9390 to talk to him about it.
Keep reading...
Show less
Writing up a resumé or curriculum vitae is never a particularly easy task, and can quickly get quite tedious. Someone new to the working world can often have even more trouble, as they lack work experience and have to rely on making their skills seem impressive to get them the job.
Picking which professional skills to list is hard and it can be super tempting to include non-professional skills and achievements. Some of the following achievements are definitely impressive, but probably aren't the best thing to put on a resumé.
Reddit user u/onionslu* asked:
"What is something you are very proud of, but can't put on your resume?"
10.
My body blasting full blown stage 4 cancer into full remission after just three chemo treatments, and keeping it there ever since. I'm really, really happy about that, but it's just not relevant for a resume.
9.
I can fit a whole orange in my mouth. It's either weird or creepy to tell a potential boss this.
Like a big orange though or just a mandarin orange?
One big orange or about 4/5 manderins because they take up a lot of room.
8.
I trained my cat to use the toilet
You could put it in your resume if you were applying for a cat training position
7.
When I was in high school I threw a party and a friend drunkenly put a hole in the wall right by the entrance. My parents would be back in a little over 24hrs. The day following the party I went to Home Depot and explained to the guy working there my situation. To which he basically told me " yeah dude, you don't have enough time to fix a hole in the wall " After getting all the supplies, I figured I was good to go out with some friends for a while, come home and quickly fix the wall.
I come home from being out around 10pm, giving me about 12 hours before my parents would come home. I fill up the hole with the mesh and sheetrock. Now it's all filled up and smooth, still wet and obviously a different color than the wall itself. I remembered that my mom painted the wall herself a few years back and there are still paint cans left over in the basement.
After grabbing a can that matched the color of the wall I got ready to cover the spot. The second I painted onto the wall I immediately noticed the paint color was too dark. It's the same color but a much darker shade so my mom must've thought it was too dark and added white to lighten the color. So I go back to the basement for white paint. I spend the next few hours trying to find the right shade that my mom used so my wall would match in color with the surrounding walls. After an eternity I finally get the right color! It's 3-4am at this point and I paint the whole wall.
Once I'm done the wall looks great, you can't even tell there was ever a hole. My next obvious issue is the smell of paint. One step into the house and my parents would immediately know something isn't right, it reeks of paint.
That's when I remembered seeing a can of blue paint in the basement. I grab the blue paint and a poster board used from a school project and make a sign saying WELCOME HOME. I then hang the sign in the same room as the wet wall, on an opposite wall to draw attention there and off the painted wall. I purposely leave the can of blue paint there on the floor with the lid off to help sell the reason for the strong smell of paint.
Then I went to bed, exhausted and with only a few hours to spare. I woke up when they arrived to greet them/ see if I was gunna get busted or not. My plan worked like a charm! I got away with it. They loved the welcome home sign. I know what you must be wondering, but what about the wet paint!? There's no way it dried in time! You're right, it was 100% still wet when they arrived, I just prayed nobody would touch the wall!
That's one of my stories I'm actually very proud of! That was over 10yrs ago and I'm still just as proud today of that accomplishment as I was back then.
I'm glad some of you enjoyed the story!
Now for a little back story on just how screwed I would've been had I gotten busted. I grew up in a very conservative family and my dad was super strict, someone you never wanted to piss off or mess with, though he's a lot more relaxed now and we have a great relationship.
My parents never found out about it and still don't know to this day. Now we can all definitely laugh about it but life just kinda happens and the years have passed by and I haven't told them. Haven't really thought about it until last night as I was writing it all out. Maybe the next time the whole family is together I'll share it!
I have three brothers. Two much younger ones, like 8-9 years younger. Then I have a younger bro very close to my age. He's the only one in my family who knows about it because he was actually at that party that night. Though he didn't help, his exact words were " your party, your problem " as we both stood staring at the hole.
As for my friend who drunkenly punched the wall, we are still very close friends. He got married a few months ago and it was a great night!
6.
This is lame, but my history knowledge. I have a decent sketch of western history in my head from Romans to the Soviet Union and a loose knowledge of the present, but it's not really useful in any way.
Not like the guy who trained his cat to use the toilet.

4.
Being rank 1 in World of Warcraft arena during TBC on my Rogue. I am doing a PhD so there's enough stuff on my CV, but I am strangely proud of how well me and my team did in that game.
3.
My review of a beauty product made it into a L'Oreal national ad campaign in my favorite fashion magazine. My mom joked that I could now call myself a published author.
1.
I've written comfortably more than a million words of hardcore erotica, and made a living doing so for years.
This does not feature on the CV, for obvious reasons.
Keep reading...
Show less
Being a teen is hard: hormonal changes, raging emotions, high school, college exams; there's a lot going on in teen's lives. It can often seem like a bit of a hopeless time and for many people, life really does get better.
It can be awfully hard to believe that anything will really improve when you're just starting high school, everything around you changing and seemingly out of your control. The things we go on to acheive later in life seem downright impossible, but we manage them anyway.
Wanting some input from others, Reddit user timchar asked:
"What would 14 year old you think about current you?"
Keep reading...
Show less