Have you ever just had a really dumb joke you absolutely have to tell someone?
You send out the text to your friends, hoping to get a chuckle from someone but all you get is silence?
Yeah, that happens to celebrities too.
Chris Martin and Johnny Buckland were on The Ellen DeGeneres Show last week, talking about their new album.
Martin however, went off on a tangent about an idea he had for A Quiet Place.
As Martin explained, after seeing the movie A Quiet Place, he had a joke. He sent a video of himself pretending to play the piano and mouthing words to a song to Emily Blunt and her husband, John Krasinski, who directed the film.

"So, I sent Emily Blunt and her husband this idea for the musical of 'A Quiet Place' and it was just me like that,"
It was the perfect idea for A Quiet Place musical.
The only problem is Martin never heard anything back from Krasinski or Blunt.
As Martin explained:
"I thought, 'Oh no, they must have thought I was taking the Mickey.' I wasn't. I loved the film!"
DeGeneres helpfully responded:
"Well, you'll hear back from them now!"
And she ensured it. The official Twitter account for the show tweeted out the clip and tagged Krasinski in the tweet.
Difficult to ignore that.
.@JohnKrasinski, did you get this message from Chris Martin? https://t.co/2iVw0o5SNi

— Ellen DeGeneres (@Ellen DeGeneres) 1579127469.0
Krasinski certainly couldn't ignore being called out like that. He manned up and responded to the video.

He also decided to throw his wife under the bus.
@TheEllenShow I... did not get an email from Chris Martin. The man is a treasure. Are you kidding me!? Emily what have you done!?!?

— John Krasinski (@John Krasinski) 1579145164.0
@johnkrasinski Well, blaming Emily seems like a great strategy.

— Ellen DeGeneres (@Ellen DeGeneres) 1579191157.0
It's not very fair, considering Blunt doesn't use social media and can't so readily defend herself. Low blow, Jim.

On the other hand, people are very supportive of Martin referring to the Hollywood couple as "Emily Blunt and her husband."
@steeljammn @johnkrasinski @TheEllenShow That reference was the best! Must be a Brit thing?

— Karess (@Karess) 1579150481.0

TheEllenShow / Instagram

TheEllenShow / Instagram
We can cut Krasinski a little slack. He's been busy producing A Quiet Place 2, due for release in March of this year.

The film once again stars Emily Blunt as Evelyn Abbott as she and her family face off against deadly creatures who violently attack any sound.
The monsters aren't entirely unlike Twitter users who see a famous actor trying to blame Emily Blunt because he happened to leave Chris Martin on read.
@johnkrasinski @TheEllenShow oh emily... 🤦‍♀️ https://t.co/mPV0w5fMBx

— sag award winner jennifer aniston® (@sag award winner jennifer aniston®) 1579146635.0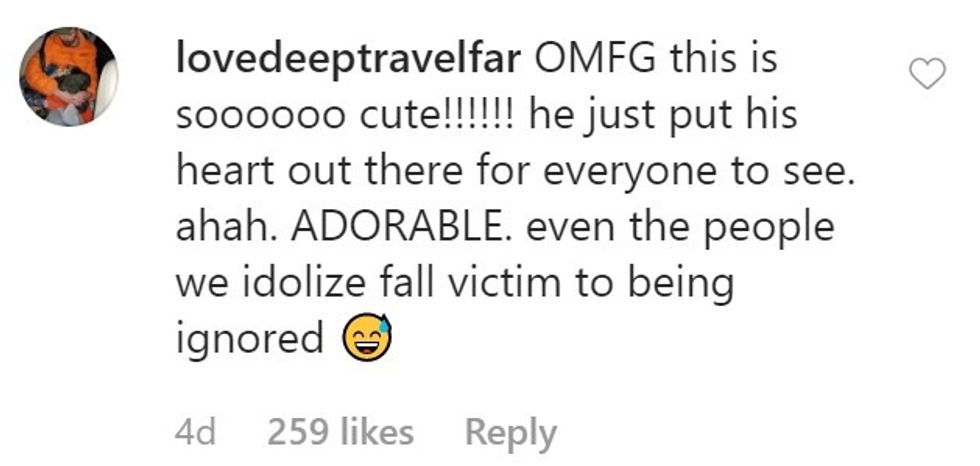 @johnkrasinski @TheEllenShow Ooooooo....just threw her under the bus. I can't see this going well for you.

— Maria Crisman (@Maria Crisman) 1579146826.0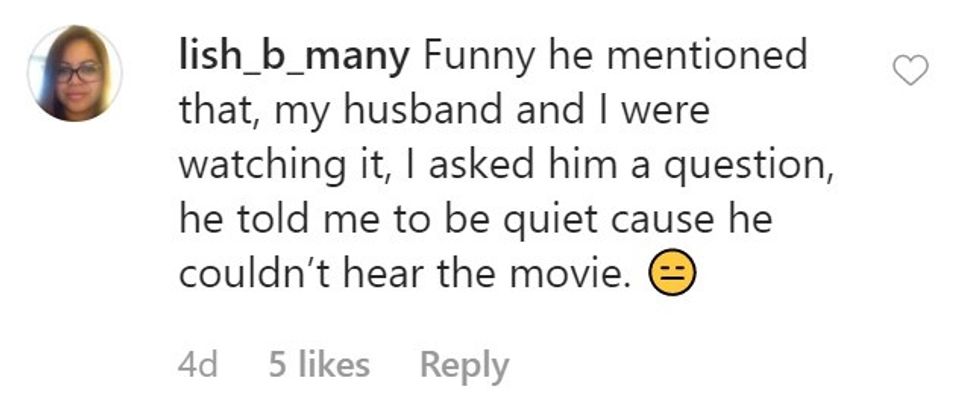 😂😂😂😂😂 no wonder they ignore him. https://t.co/9nMMDVvIqo

— Marie 🌊🦉❄☃️❄ (@Marie 🌊🦉❄☃️❄) 1579398351.0
Chris Martin and Johnny Buckland were on The Ellen DeGeneres Show to promote their new album, Everyday Life. According to Metacritic, the album has received generally favorable reviews, and debuted at #1 on the UK Albums Chart.

Keep reading...
Show less
For those of you who have seen A Quiet Place, you know it's impossible to properly convey the feelings of anxiety and dread that film brought you, while still telling a full and complete story about a struggling family.
You also know that ending was awesome. So awesome, that you're probably wondering, would a sequel possibly make it any better?
The movie wasn't just great, it was also incredibly successful.
Box office totals around the world hit $340 million.
A Quiet Place (2018) - Official Trailer - Paramount Pictures www.youtube.com
SPOILER ALERT AHEAD!

But the end of the movie, with the remaining family figuring out that simple radio feedback could drive the monster's senses crazy enough to be able to shoot it dead, doesn't seem to leave much room for a sequel.
But, we have one coming anyway:
This simple image, with the door and the leaves and the floorboards, already tells us so much: mostly, that wherever we thought we were in the war against the hyper-aural creatures, we still have a long fight ahead.
Also, omg, there's going to be another A Quiet Place and omg, omg, omg, omg.
What's even better is that although Krasinski's character dies in the end of the first film, he will be returning to direct. Also, his wife Emily Blunt will return to the sequel. We don't know what form this film will take—will it be a sequel, a prequel, an anthology, or what? JUST TELL US, JOHN! WHAT WILL HAPPEN?!
Just like the entire movie theater mid-film, we are all holding our breath to see how this film is going to turn out.
Talks are in to bring back Millicent Simmonds and Noah Jupe as well, to continue their story alongside Emily Blunt's character's story.
All right, is it 2020 yet?
Besides potentially electing a new president, we also really need this movie. STAT.
Keep reading...
Show less