911 is a serious phone line and should not be used as an alternative to the shopper's network, psychic hotline or your local sushi delivery. And if you house people who are mentally not prepared to use the line judiciously, then please hide all the phones. That should be the warning that everyone hears when calling into the emergency phone service, but then we wouldn't have some solidly funny stories about when the less than stable ring up our officers. It's not right, but it's okay.
Redditor
u/KrystalGamer246
was dying to hear about the 911 calls that could be in a comedy series by asking...
To any 911 call operators, what is the funniest 911 call you've ever had?
Wrenched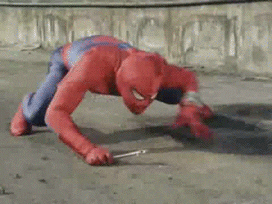 weird spider man GIF
Giphy
A guy calls from a payphone to complain that he has a pipe wrench stuck up his butt and he needed an ambulance. He gave his location as the corner where the payphone was located. I asked him if he could tell me his appearance so I could be sure the medics could find him. His response, "look dude, I'll be the only guy on the corner with a pipe wrench in his butt." I couldn't argue with that...
Duck. Duck. Owl
My kid worked for animal control, we are eating dinner and 911 dispatch calls him. Some panicked lady had called 911 about an owl in a tree that couldn't fly. It had been sitting in the tree for a half hour not moving. Of course it was just before dusk and the owl was just waiting for dark so it could go hunt for dinner.
Then there was the call about the one legged duck at the park...
Edit to add: he actually went to the park to make sure the duck wasn't injured but realized after 15 minutes how silly he looked chasing after this one legged duck that was outrunning him.
Say "AHHH"
My mom was a 911 operator in the SF Bay area in the 80s and 90s. I asked her to tell me a story to pass along, so here it is:
I got a 911 call and I couldn't understand the caller. He was slurring his words. I knew he was calling from a bar so I asked if he'd been drinking and after asking many times I asking, I was able to determine that he wanted the police, not an ambulance.
He wanted to file assault charges because a woman pulled his tongue. I asked, "how was she able to pull your tongue?" and he said, "because I stuck it out at her." I had to keep muting the call because I was laughing so hard.
Apparently my supervisor went on to play this call in seminars for years and always got a ton of laughter.
Barefoot, no shirt......
I used to do overnight security, and have had to call 911 several times. My favorite was a gentleman who was obviously on something, jittery, touching his face a lot, couldn't sit still.
He tried to break into a house next to our campus. So I dialed 911 right then. As I'm giving them a description of what he is wearing, he starts stripping his clothes off, running across our campus. So I have to tell the 911 operator, "Yeah, he butt naked in the middle of street, laying down. I think he's doing the worm." We lost the guy on cameras, no clue where he is. Five cop cars show up and they round up the only guy in our area with no shoes or a shirt.
We went outside to give the cops a statement, and the guy is trying to convince the police that he is the one who called them to report someone stealing his shoes. The cops don't buy it for a second. But they let him go, and he just runs off into the night. Barefoot, no shirt.
2 Cows Running....
I called 911 about two cows running around on a street by my parents neighborhood. 911 operator asked me to describe the animals and I said "lady I promise you they're the only 2 cows running down the street right here." Then one got hit by a jeep and I had to clarify that there was now only one cow running down the street.
Dinner?
My department dispatches our area's animal control after hours. Once received a call from a guy freaking out because he caught a possum in his house. I asked him which room he was able to confine the animal and he didn't tell me which room, but said he trapped it in a microwave. I had many questions.
Change the Speed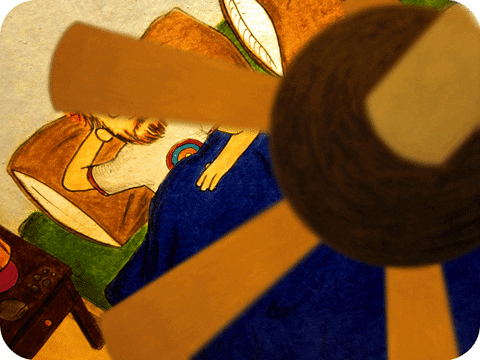 the holidays animation GIF by The Daily Doodles
Giphy
My late aunt once called 911 because my uncle wouldn't change the fan that was blowing on her. Because it was a small community in NE Michigan, the police laughed and came out and changed the fan.
Haunted
I'm not sure if this is true, but I read about an old lady who called 911 because a ghost was in her house. She was a sweet woman who apparently made calls often, so the officers showed up and pretended to arrest the ghost so she would feel better.
Excuse me. Manager?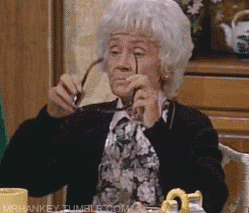 old lady deal with it GIF
Giphy
At a long term care facility I worked at One of our residents called 911 with the phone in her room because she didn't get ketchup with her lunch. Not kidding. The Sherrif's office called back to let the nurses know what she'd done while I was standing right there. I've never laughed so hard at work.
Want to "know" more? Never miss another big, odd, funny, or heartbreaking moment again. Sign up for the Knowable newsletter here.

Keep reading...
Show less