One thing is for certain—there was life before 2020 and life after 2020.
Between political polarization and the ongoing COVID-19 pandemic, it's safe to say that humanity is tired.
We're all tired. And you know what, reality just doesn't seem like it makes sense anymore.
So what could happen now?
It's 2022 and the world seems crazier than ever. There are so many possibilities.
People shared their thoughts with us after Redditor Novaresident asked the online community:
"With the 2020s going down the history as 'the roaring what the f*cks' what event wouldn't surprise you if it were to happen now?"
"Contact with aliens..."
"Contact with aliens, except it's not from above but from the oceans like a B-movie."
SatynMalaphany
Oh, that'll be the day. The ghost of Michael Crichton would be so pleased.
"That we are currently..."
"That we are currently in The Bad Place."
[deleted]
Jason figuted it out? JASON? That hurts.
"The Hunger Games..."
"The Hunger Games become reality."
monkeyworld_M
I volunteer you for tribute! You just appear so much braver than the rest of us, you know?
"Influencers..."
"Influencers going to Ukraine to film themselves on the battlefield. I don't know why but I see it coming."
CylverLOL
I'd be surprised if that isn't happening already. Humanity annoys me.
"Aliens apologizing..."
"Aliens apologizing for throwing rocks at earth."
CatzyCat
The dinosaurs weren't too happy about that one.
"Celebrities..."
"Celebrities could start giving their babies plastic surgery and I wouldn't be surprised."
GothTwinkie
Funny... didn't we all just assume this is already happening?
"I'm not a conspiracy theorist..."
"I'm not a conspiracy theorist, but on multiple occasions I've thought that if I were trying to prepare humanity to accept intelligent alien life visiting us, I'd probably bombard the human race with every f*cking crazy BS scenario that exists so they that they'd be so exhausted they wouldn't care."
"6 years ago my brain would have melted seeing aliens, but at this point if aliens showed up I'd probably shrug and turn the news off."
Bosticles
Many people would probably switch the channel to see what else is on TV.
"The Winds of Winter..."
"The Winds of Winter actually being published."
jjc157
Hey, hey!
At least try to stay within the realm of theoretical possibility.
"Scientology collapses..."
"Scientology collapses and everyone in it goes to Scientology rehab to get over the trauma."

HenriDuPont
Leah Remini would have a field day.
"We all find out..
"We all find out that we are just some alien kid's 7th grade science project."
[deleted]
Honestly, this sounds like the ending for Under the Dome, and Stephen King really pissed off everyone with that ending.
Hey, at least we can laugh at ourselves.
Were you expecting super serious answers?
Don't depress us further.
Have some suggestions of your own? Feel free to tell us more in the comments below!
Want to "know" more?

Sign up for the Knowable newsletter here.
Never miss another big, odd, funny, or heartbreaking moment again.
Keep reading...
Show less
This year has handed the entire world situations many of us never thought we would have to deal with. Humans are adaptable, though, so we just keep right on ticking, doing what it takes to get by and trying out best to help others get by too.

For a lot of people, that meant doing things they never thought they'd do - . But that makes sense - we're not the same people we were last before 2020 2020'ed at us, for better or worse.
Check out what these people got up to this year.
Want to "know" more? Never miss another big, odd, funny, or heartbreaking moment again. Sign up for the Knowable newsletter here.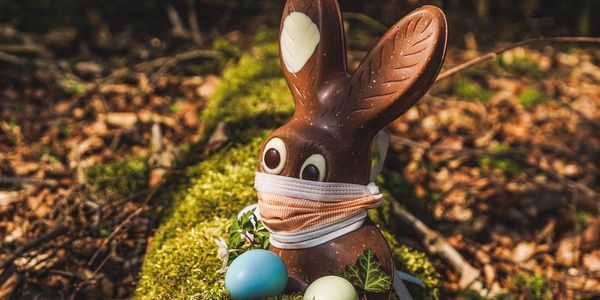 It's no secret that 2020 has been a dumpster fire of a year for all of us. Between a stressful US election, a global pandemic, police brutality, and all of the turns our own personal mental healths have taken, it's a wonder any of us are managing to cope with the constant trauma.
But, it hasn't been all bad on the micro level. Some things really have come through for us individually in 2020...right?
At least, it has for these people.
Keep reading...
Show less
2020 has been intense and exhausting on so many levels it's not even funny ... unless semi-apocalyptic dumpster fires are your sense of humor. People are so over this year and it's not even autumn yet.
Thing is, being intense and exhausting doesn't necessarily mean it's all bad. Some of the most intense and exhausting things in the world eventually make you stronger and teach valuable lessons.
One Reddit user asked:
Normally we save these sorts of things for a year-end wrap up, but we're a little more than halfway through and now seems like a good time to write some stuff down before we forget.
Time Management
There's never enough time to do all the nothing you want
I feel this man. I thought that with all the extra time I had I would get so much more done. Turns out I just need to get a lot better at time management.
I always told myself I'd get more writing done without my day job. Then I lost my job from May to August... all that free time filled up fast... hardly any writing done.
Not Surprised, Just Disappointed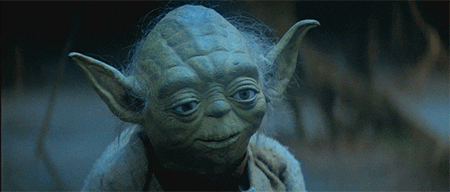 Sad Empire Strikes Back GIF by Star Wars
Giphy
Came here to say how disappointed I am to find out that there are so many stupid, hateful racist morons among my countrymen. I always knew there was an element of that in society. I never knew it was so many damned people, though.
Makes we wonder how we ever got beyond living in caves and flinging poo at each other.
I'd also add entitled to that list. It seems to be across the board; not just in any one demographic. I'm more shocked at seeing this trait in people aged 30 and up.
Grown ups are acting irresponsibly w/o regard for other people's rights or safety and throwing temper tantrums when they don't get their way. Worst of all are the ones who act like selfish, obnoxious a$holes and call themselves patriots for doing so. It baffles the mind.
Subject To Change
LIFE IS ALWAYS SUBJECT TO CHANGE. Get out there and do the things you want to do because one day you may not be able to.
- cshady
I remember my last day of high school, I was becoming burned out and wanted a break from school for at LEAST a week... this is not what I wanted
- krexcent
Trump's election in 2016 kicked my rear into gear. I figured he would make the US such an international pariah that Americans would no longer be able to travel. So in 2017 I traveled to 22 countries.
Looks like I was right; only a handful of countries want Americans now.
Not Exactly A Loner
That I'm nowhere as much of a loner as I thought I was. I may not be the most sociable person of the universe, but spending months holed up in my room with basically no IRL human contact got old fast.
People mistake introvert for no social interaction. We just don't like big crowds where everyone is yelling and you can't have a conversation and you don't know most people. What we want is a small close group of friends 1-5 other people we are very intimate and deep with.
90% of the introverts in my social circle feel this way. They still need some social contact now and then.
They just want to be able to do something low key 1-4x a month with friends, like invite them over for dinner, or play a boardgame.
Level Up
That the baseline on what I can handle has leveled up.
Same. I feel like my anxiety and depression got better compared to everyone else as I realised I am way stronger than I thought I was.
- pajamakitten
FaceChan
I remember my grandma telling me I shouldn't be a nurse on Facebook because I don't value "life" because I don't calculate my entire electoral vote on the single platform of being against abortion. Or her and her online friends bullying me for having a different, not racist opinion. I finally had to block grandma.

I still talk to my grandma, just not on Facebook.
- Azamaline
Everything Sucks But Its Pretty Great
This is going to come across as pretty insensitive, but life is pretty great right now. In 2020, the following things happened for my family:
$20k raise
Wife got a new job with a $15k raise
Bought a new house
Son with autism is making progress on speaking more clearly (because we're actually working on his speech therapy, unlike school and his speech therapist)
Investments are doing great
Weekly D&D game happens pretty reliably
- Alrik

I think 2020 shows us the great divide of the haves and have nots. Some people are really hurting right now. Others are totally fine or are thriving. You'll see more of one group than the other depending on your socioeconomic class.
- thelyfeaquatic
It's important to remember that while you're doing good and that's amazing, the reason Reddit is like this is because it's awful right now for a lot of if not most people.
You got a raise, but I lost my job to covid, had to pick up an extremely taxing Amazon job in the interim, my girlfriend is under extreme danger being locked down alone with untreatable depression, and I have to go into NYC twice a week soon for school, making me extremely vulnerable and unable to interact with anybody for a semester.
Just keep that in mind, I guess. I'm far from the only one
- arcrticphreese
A Hug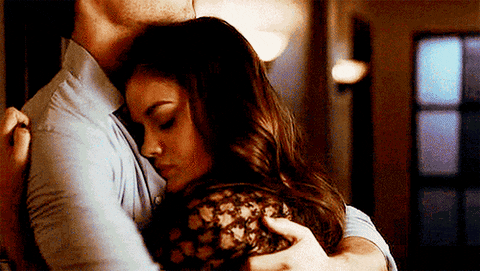 couple hug GIF
Giphy
Hug your spouse more. Man on man woman on woman man on woman whatever hug those who are there for you. Wife's an ER nurse I'm a firefighter working through covid non sense. The forced quarantine after contact with a positive pt has ripped us apart. It's hard to cope when your coping mechanism is behind glass out of reach. Hug your peeps peeps .
- lldumbcloudsll
2021 Won't Make It Better
That people will genuinely believe bad events will end just because the year is over.
Its overwhelming how many times I hear things like: "omg I cant wait for 2021, everything will be a fresh start" or "2020 can just leave"
Like, what do you really expect? All issues reset every January the 1st? Wtf.
- InconspicuousCupboard
So true. I fully expect January+ to be horrible. Violent protests over the US presidential election, riots, panic and stress reactions as people go back to more public living/offices, a resurgence of COVID. There is no way '21 is going to start well. I just hope it ends well.
- drwhogwarts
Nah I'm Good
I'm just as much of an introvert as I thought I was.
Don't get me wrong, I like hanging out with friends and I'm a pretty social person these days when I'm in a social environment. But I don't need it. I had a lot of people going stir crazy around me for lack of in person social interaction a month or two into quarantine. I never got there.
- muroid
Same with me. I don't miss seeing people, I don't miss coworkers, I don't miss friends in person. I got stir crazy from staying in place but having a change of scenery occasionally is all I need :)
For keeping in touch with peeps, chatting online is enough for me. Some of my friends and colleagues were up the wall wanting to find ways to hang out or do stuff but, seems like they've gotten better at managing it.
- emwo
Same here. Being happily married helps, though. I think if I were alone, I would be craving the occasional face to face interaction, but as it is, I'm just fine only interacting with people on the phone, or on a Zoom call.
- nakedonmygoat
Want to "know" more? Never miss another big, odd, funny, or heartbreaking moment again. Sign up for the Knowable newsletter here.
2020 has been a real handful y'all. And number one on the "2020 is the worst" list is COVID! We've had to shelter in place and avoid most human contact. I haven't hugged my mother in six months; it's frustrating. So why is it when we're all suppose to be hiding out and avoiding contact until this under control do we have so many fools running amok... especially loved ones who implore us to join. Some of us have had to get creative with invitation excuses. The "we're in a pandemic" reasoning is a bust.

Redditor
u/TooAwkwardForMyAcc
wanted us all to discuss the new ways we've learned to avoid our society in this time of Covid by asking....
What's the best way to tell your friend you don't want to meet because you're scared of Corona?
The Oath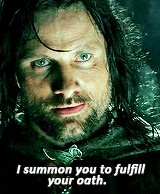 sir i queue better from a distance yo waddup elessar GIF
Giphy
"I have sworn an oath of solitude until the pestilence is purged from the lands."
The Box
There's an XKCD for that: https://xkcd.com/2346/
"Haunted plague box" is the best description of a house.
Roll camera... 
"I'd love to meet, but I don't want to risk it. Do you want to video chat though?"
Yes oh god. Last year I moved from FL to CA and everyone back in FL wants to come visit. Like id love for everyone to come out but it's just not safe. They ask every few months and it's always the same answer: let's wait until spring next year.
Truth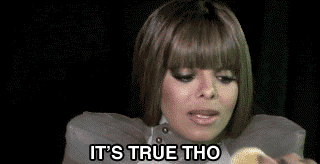 Truth Reaction GIF by moodman
Giphy
"I don't want to meet because I'm scared of Corona." jibsand
Just be upfront yeah. Sometimes I'll indicate it's because I see older relatives often to take the burden off of me a bit.
ZOOM
"Hey, I really want to hang out but I'm worried about the Corona Virus." If they're really your friend they'll respect your opinion. Then maybe suggest doing something like a zoom conversation or online game.
My friends and I meet on Zoom every week now. Sometimes we all start the same movie at the same time, sometimes we play games. We were all learning how to cook a dish together a few weeks ago. There are tons of options to get people together without seeing them in person yet, OP.
never too careful
I work in healthcare. Be cautious. We have regular meetings and emails where our doctors keep us up to date. There's so much we still don't know.
I almost died earlier this year and was (maybe still am) immuno compromised. I've chosen to self isolate as much as possible.
I recently had a coworker acquaintance harrass me about visiting me. She knows my situation but continued to insist it was ok for her to visit. I've never invited her over for various reasons. It got so bad that I had to block her.
My elderly disabled mom tested positive for covid-19 a week later. We aren't sure who infected her and she's currently in isolation. You can never be too careful.
"Be in"
Got a whole friend group who care about each other and want to take the most precautions we can to protect each other. Then there's one guy who's been teaching summer classes for children for the last three months who's always the first to "Be in," and constantly flaunts protections to the point those of us who are taking this seriously can't hang out without excluding him or hurting his feelings.
For Mom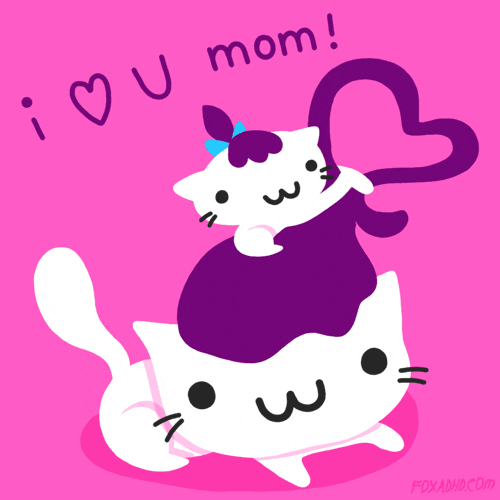 Mothers Day Love GIF by Animation Domination High-Def
Giphy
I've had to tell my friends several times that despite wanting desperately to hang out with them, that I'm still paranoid about the virus and I don't want to risk getting my mom sick, so I've been staying self isolated.
Looking Back
Learning to advocate for my/your own health was very tough, but the rewards are limitless with effort.
On the few times I've been rebuffed, the response I give is, "I'd rather look back on this and say I'm embarrassed about how I overreacted than wish I hadn't let myself get so sick." That's placated everyone I've used it on.
Cut Ties....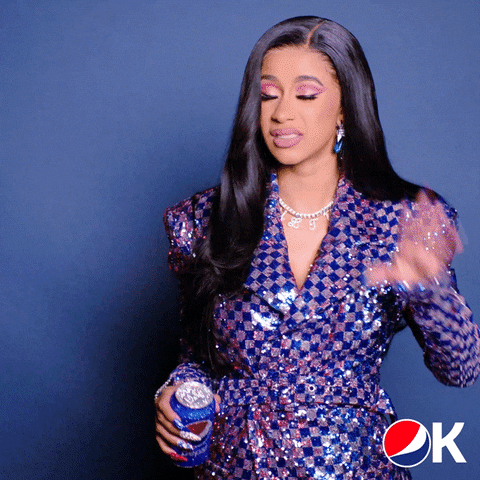 cardi b ok GIF by Pepsi
Giphy
I have cut ties with one friend during the lockdown because of this. She didn't freak out but she got snarky after I turned down her request to meet in a park for a walk. Then she became very weirdly passive-aggressive. I had been having issues with her before the pandemic, and realized I just had no interest in dealing with her weird personality anymore.
Want to "know" more? Never miss another big, odd, funny, or heartbreaking moment again. Sign up for the Knowable newsletter here.

Keep reading...
Show less