The law is a fickle mistress, and it varies from state to state and county to county sometimes. And then there is the blatant hypocrisy of it all.
There are some things that feel like they should be allowed to pass but you get scolded for, like jaywalking, and then there are things like actual robbery in broad daylight, like telemarketers and nothing happens to them.
Make it make sense. It's like taxes, the wealthy know loopholes and the poor go to jail. Shameful.
Redditor u/Xanduh wanted everyone to chat about legal life fails by asking:
What do you wish was illegal?
I try my best to follow the law. And Lord knows how well I'm doing. There are so many obscure laws for ridiculous things, yet, scamming people of their life savings is a free pass. I'm confused... apparently, so are many others...
Save a Life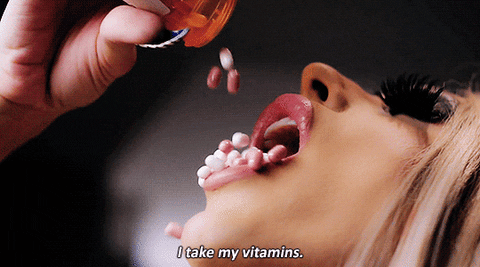 drag race drugs GIF
Giphy
"Hiking up prices of life saving medications. (Insulin, epi-pens, etc.)".
The Hands of Time
"Advertisement like "anti-aging" is absolutely preposterous."
"I would love to see a massive class action lawsuit against any skincare that proposes "anti-aging". Watch a judge rule in the plaintiff's favor citing that the products did not actually turn back time."
Credit
"Your credit score goes down because you cancelled a credit card."
"You want to have multiple lines of credit that you're responsible with, preferably for a long period of time, because it proves you're a reliable borrower. If you have no debt, it's almost like you've not established credit at all. Your score goes up the more lines of credit you have. It's bonkers. Someone more financially literate than me could probably explain better, though."
- isocleat
The Devil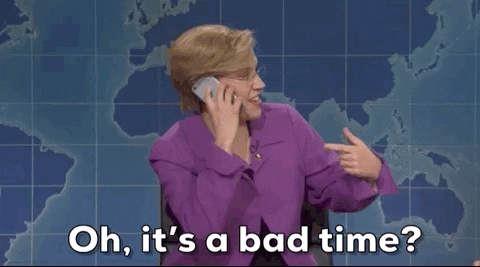 Kate Mckinnon Snl GIF by Saturday Night Live
Giphy
"Hi, I'm X. We're trying to reach you regarding your car's extended warranty."
- Mtt76812
I'm at the end of my tether with these car warranty calls. I swear to God... nevermind. And advertisements needs to be more regulated. That is a start at better fixing justice.
Extra $$$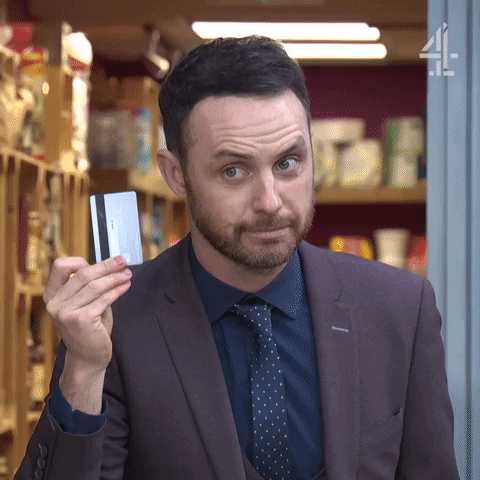 Happy Credit Card GIF by Hollyoaks
Giphy
"Convenience fees for online ticket purchases. Why am I getting charged for saving on paper, ink, and everyone's time?"
You're Cancelled
"Companies making it really difficult to cancel things. Especially subscriptions. I think the process to subscribe to something to should be exactly the same as the process to cancel it. I'm looking at you spotify."
"Gyms in general. before they started popping up everywhere I was a member at LA fitness."
"Well I moved 2hrs away from the closest one and they wanted me to come in person to cancel, then they wanted me to send in a damn letter. I can signup online, why can't I cancel online?"
- Rektw
No muss, no fuss.
"Printer ink being ridiculously expensive for no reason."
"Buy a laser printer. Here's my oft-told tale of woe: School got out so my kids no longer had homework to print. A month or so later we needed to print a document. Our Kodak injket printer not only refused to print but said we needed to buy a new ($90) print head because the old one had gummed up, because we'd gone too long without printing."
"I went to the local office supply store and bought a Brother laser printer. It scans, it copies, it uses wifi, and most importantly it just works.About twice a year when we need to print something I go and get it out of my garage and bring it into the house, set it on the kitchen counter, plug it in, and print to it."
"It works great - even remembers my wifi settings (SSID and password) from the previous time. No muss, no fuss. If I really want to print something in color I'll use Kinkos. Turns out I literally never need to print in color."
Child Currency
"Using children to monetize your social media channels."
"It's honestly sad that their parents force them to be the face of their social media accounts, since the children will never have a normal childhood due to their fame."
Bot Thieves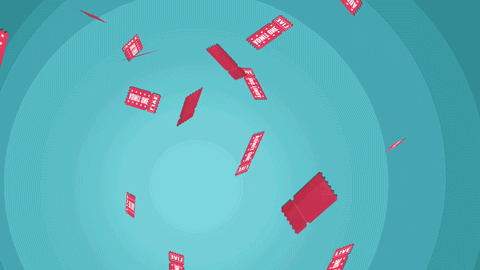 Theatre GIF by StubHub
Giphy
"Bots buying tickets and up-charging the crap out of the price."
- pgh613
Those ticket thieves need to be taken down. No Broadway show is worth $1000! Don't fall for it kids. That mess needs to be cleaned up. There is actual crime happening to the naked eye. Let's focus there.
Want to "know" more? Never miss another big, odd, funny, or heartbreaking moment again. Sign up for the Knowable newsletter here.

Keep reading...
Show less