Living in a family where people communicate differently can already be a difficult endeavor. It's another situation altogether when part of the family refuses to change. Redditor oohehheeyeoh is having an issue getting her sister's family and her daughter to communicate. While the original poster (OP)'s daughter is deaf, her sister and her family refuse […]
More
It's surprising having to adjust to a dramatic change in life. Sometimes it might be easier to just not do it at all. That's what it seems Redditor Terrible_Diner6795 has decided after her husband's step-daughter reappeared in their lives. Since she's hard of hearing, the original poster's (OP) husband thinks they should learn sign language. […]
More
One of my dreams is to learn sign language and when I do I want to authentically ask a deaf person about their thoughts. In my mind I sound sexy. On a recorder I sound like I sniff helium. It's weird. I wonder if they all hear themselves in sexy?
Good Vibrations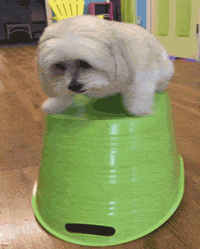 Fail Very Funny GIF by America's Funniest Home Videos
Giphy
I asked my niece this. She said she had an inner voice but it was more a feeling than a voice. She described it as feeling the vibrations from loud music. When she had her surgery, and she heard voices for the first time, her inner voice adapted.
Me and Myself...
Not deaf, but my brother is. I remember when we were in our teens on a family vacation and I caught him signing to himself when he was bored. The first time I saw it I thought he was telling me something but I noticed he wasn't making eye contact and it made no sense, that is when I realized he was thinking to himself. After that, my family and I wouldn't watch when we noticed him doing it since we figured it wasn't fair to know what he was thinking at times when the same couldn't be said for him.
silence...
For the first 5 years of my life i was technically Deaf, i couldn't hear anything.
i remember thinking by closing my eyes and imagining the thing i wanted to think. so i would close my eyes and see my own imaginary world.
i can still do it but only in complete silence.
It's a trait i will forever hold but i'm not mad at it. it can be very helpful in some situations!
edit- a lot of people are wondering so i'll put it in the post, my eardrums collapsed during birth so when i was around 5 i had a surgery to "fix" them. not sure how they did it or if the doctors are still doing it on people but i'm grateful they did it to me.
Voices
A Neurologist named Oliver Sacks wrote a book called Seeing Voices. It was prescribed reading when I studied South African Sign Language. It might give some insights to your question.
In a related tangent, schizophrenia among deaf people is different than for hearing persons.
That's really interesting! Thank you. I remember reading about how auditory hallucinations with schizophrenia present differently depending on cultures. Some have negative critical voices, some have positive reassuring voices.
Hey Mom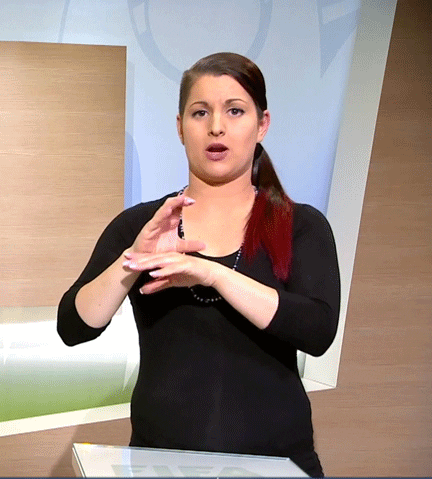 talking sign language GIF
Giphy
My mom is profoundly deaf and I asked her this same question (totally not a stupid question!) She said she thinks in ASL. I have caught her signing to herself just like I sometimes talk to myself.
Fascinating. It's always amazing to learn and connect to another person who's experience is vastly different from our own. Once we realize, that when we all close our eyes, we're all left to our own thoughts, and that sound is universal.
Hallucinations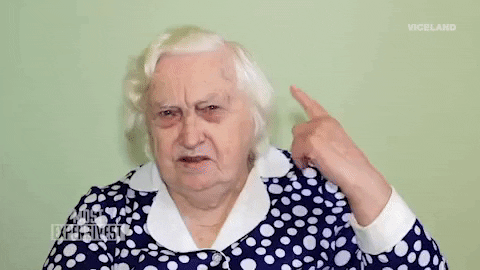 Boomer Cant Hear GIF by MOST EXPENSIVEST
Giphy
Not deaf but have studied psychology. People born deaf who also suffer from "auditory" hallucinations tend to not hear voices, they rather see floating hands speaking to them in sign language
I just remembered this fact because of your post...
Which part of the World
When I was young I asked a relative if she thought in English or Spanish because she was Spanish but had lived in England for a very long time, she couldn't understand what I was asking her and ended up getting very upset with me thinking that I was saying she couldn't speak English. She had no idea that people had an inner voice and I had no idea that some people didn't!
Pay Attention
A deafie here - naturally we can't even describe what it sounds like as we don't really understand sound in the way you do. Maybe the basics like deep and high pitches but the difference between notes or octaves are something only understood through theory (i.e. reading about them).
We don't understand what makes a singer good but we for sure know how to tell if it's a good beat (provided it's loud enough to feel).
As such, speaking for myself here - my inner voice is more literally like thinking. A mixture of instinctual understanding and the words that describe the meaning I want to express.
I am a writer so words are quite colorful to me. They convey a myriad of imagination. I also am a philosopher so I admire and observe closely the metaphysics at play here.
Words can occasionally come out in English as it is best expressed through English. Some come out as sign language as there are sayings that only make sense in sign language. It's a blend of both as well as the raw emotional output that form my thoughts.
Also, there is the silence in between the thoughts. Depends on how much you pay attention I suppose.
be cool
Was born profoundly deaf. Wore hearing aids from 6 months old and replaced it with a cochlear implant at 15. I only have one, don't hear out of the other ear unless I opt to get another one for bilateral hearing. I was never taught how to sign. I was raised in a hearing world. People don't even realize I'm deaf most of the time until they see the implant.
I'm a bit of an outlier I guess. I'm not involved in the deaf community though I do have a couple of deaf friends who both talk and sign.
My voice sounds a lot cooler in my head than what it really is, probably the same for most people lol.
Deep Thought
tyra banks model GIF by Nyle DiMarco
Giphy
I recently learned that deaf people (at least in my country) often speak sign language as their first language and do not appreciate the assumption that sign language is just "a signed form of the country's language". The two languages usually have different grammars and morphology.
I think your question is very interesting OP, I just wanted to add to it, maybe this helps understand that not everyone has an acoustic language as their inner voice. I think it's hard for a hearing person to grasp this concept because language is so bound to sound for us but as Steven Pinker said: we shouldn't make the mistake of mixing up thought and language, most of our thoughts are more diffuse than language.
As writers we have to find ways to learn about something we know nothing about. I can't imagine as a deaf person trying to wonder what sound sounds like. But clearly people find a way. Through vibration, through dreams, sound finds a way.
Want to "know" more? Never miss another big, odd, funny, or heartbreaking moment again. Sign up for the Knowable newsletter here.

Keep reading...
Show less
Hand gestures are a big part of verbal speaking.
They also make up the majority of sign language. Since there are thousands of gestures that make up sign language, there are bound to be used in the wrong context by people who do not understand it.
Redditor u/ asked people who do understand ASL (and other sign language dialects) about gestures they see people unknowingly using, and sometimes the results are hilarious.
Do you have something to confess to George? Text "Secrets" or "
" to +1 (310) 299-9390 to talk to him about it.
Keep reading...
Show less
The world is already hard enough to comprehend when you're drunk. Have you ever tried using a door intoxicated? It's like you'd need to be some sort of wizard-level locksmith to get it open. Now, imagine handling all of your communicative needs with your hands. Yeah, that'd be just a tad rougher.

Reddit user, u/onequalityboy, wanted to know the easiest slip-ups that happen when they asked:
Deaf community of reddit, what are the stereotypical alcohol induced communication errors when signing with a drunk person?
Keep reading...
Show less