Rumors can be dangerous, especially when they are about scientific facts.
Sometimes, rumors are told and retold so many times that we actually start to believe the rumors rather than the actual fact.
These rumors turn into commonly held beliefs.
When I was little, I used to believe bumblebees were superheroes because they're wings were so small, physics said that they couldn't actually fly. I found out later than I would've liked that that's not true.
Redditors know a lot of commonly held beliefs that have actually been disproven by science and they are eager to share.
It all started when Redditor Redt_Wolf16 asked:
"What is a popular belief that is scientifically proven wrong?"
Heavy Winds
"Hiding under a highway overpass is actually not a good way to survive a tornado."

"It has been scientifically proven that the wind gets concentrated and the speeds increase underneath the overpass."
"If you aren't shielded by a bridge girder or something similar you'll just get swept away and mulched."
"Your best bet for survival if you cannot escape the tornado is to find the nearest deep ditch or hole."
– jitsbay
"That's just a rumor that was started by a tornado"
– MikePGS
He Sees You
"Goldfish have a three second memory."
"They don't and, supposedly, you can even train them to do tricks."
– twerkette
"They can even recognize human faces."
– fractalfrenzy
"So…you're telling me Pumpkin the goldfish recognized me? 🥹🥹🥹 He was my first pet and I loved him so much"
– Inevitable_Willow_15
"Recognised? Pumpkin loved you."
– ihaveadarkedge
Crack!
"Cracking knuckles = arthritis"
– bigfart99
"There was a guy who only cracked the knuckles on his right hand his whole life to test this. He had no real difference between his hands arthritis-wise."

– Lmtguy
Boil A Frog
"A frog thrown in a pot of boiling water will jump out immediately. If a frog is put in a pot of cool water and that water is slowly warmed, the frog won't notice and boil to death."
"This is indeed false"
– Backwards_Pessimist
"I love this one, we slowly boiled the water and the frog didn't jump out!after we removed most of its brain"
"Also if you throw a frog into boiling water it's not going to jump out, it's going to f*cking die."
– Enk1ndle
BOOM!
"That rice will make the birds who eat it explode. Birds eat rice all the time! It's actually good for them, especially brown rice."
"I believe this myth was made up so people would stop throwing rice at weddings, but harming the birds wasn't an actual risk. It was getting rice grains stuck in your ear that was."
– Mister_Moho
"The church my family went to had a sign on the door about not throwing rice at weddings, because the birds would eat it and "would get harmed". I think they just got tired of trying to get the rice out of the carpeting."
– genital_furbies
What About The Other 90%?
"We only use 10% of our brain"
– Key-Wallaby-9276
"I'm pretty sure I know a few people for whom this is true."
– maybebaby83
"...and others, that is a very generous overestimation."
– Any_Street
Lightning Flashed
"Lightning never strikes in one place twice."
– JarJarLifts
"Right? The Empire State Building gets hit about a few dozen times per year."
– dcbluestar
"Friends" Lied To Me!
"Despite popular belief, urine is not sterile."
– koalamiracle
"As a corollary: do not pee on jellyfish stings."
– Slant_Juicy
Both Can Be True
""Fish don't feel pain" , and simultaneously "Fish do feel pain" are both arguments which ignore centuries of research."
"They lack a Neocortex which deems them unable to "process" pain, however they have several nociceptors located around the mouth which allows them to "feel it". What does this mean? Well nobody actually knows yet, and it is largely open to interpretation. It's unfathomably hard for us to understand, as we can both feel and process pain. Some scientists describe "acting on instinct" as symptoms of pain when these nociceptors become compromised. Some scientists describe it as just that though, acting on instinct based on what parts of their body are compromised and hence weaker or vulnerable."
"For example : You hook and release a bass. That Bass now moves slower, eats a little less, and socializes less. Are these actions the result of the fish acknowledging the compromised nociceptors and acting accordingly while giving itself a chance to heal? Or is the fish genuinely hurting and sad? Research points to both being correct, but neither have enough evidence to prove anything yet."
"All we know with certainty is that we don't have a definite answer supporting either argument, so anyone that leans hard one way or another doesn't know what they are talking about."
– goldieglocks16
Lazy Simba
"Don't know if it's been said yet still scrolling, but that male lions don't hunt or do anything. Yes, lionesses do most of the hunting but males do help if the prey is too big and strong, such as with cape buffalo or giraffe. Males do a lot, staying back and protecting the territory which is very important if there are cubs, not to mention that the mane not only blows their cover more when hunting, but it tires them out quickly as it's a bunch of hair weighing on their head. Males also have to leave their birth pride at a certain age which of course until they can find a pride, they at that point have to hunt."
"Also on the topic of African animals (wildlife nerd) hyenas hunt more than lions and are more successful predators, and hyenas aren't dogs. Elephants don't think you or any human is cute."
"Edit: I was told wrong a lion's mane doesn't weigh as much as I thought, but it does have more of a negative effect on their hunting compared to a lioness."
– wildnstuff
That's That
"The one about earlobes (free, or attached) being inherited from your mom and dad were taught to us in 8th grade. We were supposed to go home and examine our parents. Mine are free, both my parents are attached and I'm not adopted. My science teacher sadly informed me that I MUST be adopted and that's that."
– snarksneeze
"I have an identical twin and he has one attached lobe and another that is free. Both of mine are attached."
– philodendrin
"I'm sad to inform you that either you or your identical twin MUST have been adopted and that's that."
– TaintlessChaps
Blue Bloods
"That blood is blue until it comes into contact with air"
– xPunkdaddy
"Wow thanks, this is the first one I read that I didn't know. My old science teacher was amazing and she taught us it was blue, so I really doubted you until I looked it up. In her defense, she was a physics/maths fanatic and openly admitted biology just wasn't her thing. But still, I presume it must have been in our textbook. Madness!"
– guypr
Sweetness
"The belief that sugar causes hyperactivity in children.This belief has been around for decades, but numerous scientific studies have shown that there is no evidence to support it."
– Logpoze3
"One of my all time favorite scientific studies looked into this in the 90s. The researchers setup a randomized controlled study of boys (n = 35; 5-7 yo) who had been reported as sugar sensitive by their mothers. In the experimental group, the researchers told mothers the boys received a high dose of sugar. In the control group, researchers told mothers they received a sugar-less placebo. Mothers in the experimental group reported higher levels of hyperactivity than mothers in the control group. Well, it turns out the researchers fed both groups the same sugar-less placebo. The only thing measured here was the mother's belief that sugar causes hyperactivity."
– Metridia
I used to believe that, actually. Glad to know the truth!
Thanks to many inquisitive researchers throughout our world's history, many of life's greatest phenomena have been solved and explained.
But even with the plethora of resources available at our fingertips detailing how things work or why they came to existence, some scientific facts remain baffling.

Curious to hear examples of what makes our planet so unique and astounding, Redditor rambojambo11 asked:

"What is a cool scientific fact that you know that sounds unbelievable?"
Our unique environment still holds great mysteries.
Superior Body Of Water
"Lake Superior can hold all of the water from the rest of the Great Lakes combined with room to spare."
"This is more geography, but it always blows my mind when looking at a map that the continent of South America is almost entirely east of the United States."
– Marty_Eastwood

Infrared Light
"Infrared light was discovered all the way back in 1800. By accident. With a thermometer."
"William Herschel (who also discovered Uranus) was experimenting with a prism. He wanted to see if different colors of light had different temperatures. So he had the room completely dark except a beam of light hitting a prism and casting a rainbow onto the table. He had placed thermometers in each color band to see if there was a difference. As a control, he had an additional thermometer past the end of the light below the red band."
"Except when he compared his readings, he got something strange: the control thermometer was reading the highest temperature of all. This didn't make any sense. Was his thermometer faulty? He tried a few more tests with more thermometers in other places and came to an inescapable conclusion: there must be an additional invisible "color" below red that carried more heat than any of the visible colors. He named it infrared, which just literally means 'below red'."
– sharrrper
Who's Our Guide?
"GPS tracking is not the satellites tracking the object, but the object tracking the satellites."
– UnethicalFood
Making Waves
"The first radio signal broadcasted by humans to (unintentionally) escape the Earth's ionosphere was Hitler's opening address at the 1936 Summer Olympics."
– jx3z_o
All creatures great and small are miracles of earth.
The Ultimate Pre-Dator
"Sharks pre-date trees."
– Suuperdad

Sentient Prick
"because of evolutionary caution of being eaten by the larger females, male octopus can detach his penis and quite literally throw it at his woman."
"and if that is not even impressive weird enough, that detached penis has a brain on its own, programmed to stalk the female like a f'king terminator until she is inseminated!"
"these creatures are next-level mental!"
– Lord-Legatus

Safe Licking
"Giraffes' tongues are black and purple to prevent sunburn while they're feeding up high."
– aprilmayjunejuly21

This Is Hard To Swallow
"A species of fruit fly holds the record for the biggest sperm cells. Drosophila bifurca has sperm that are 5.8cm long. The body length of the males is about 3mm long."
– Salvelinus_alpinus

Burning Passion
"Female ferrets die if they don't find a partner to make with. Since they don't leave "Heat" Until they're mated with, the Oestrogen overload leads to Anemia, and death."
– TheEyeOfLight

Tiny Organ
"Some people have extra spleen or liver that are pea sized."
– iremovebrains

Home Invasion
"The immune system does not encounter viruses and formulate an antibody that matches its shape. Instead, the immune system pumps out random antibodies that sometimes happen to match a virus it comes into contact with, and then begins to produce more of that specific antibody."
– davilambic

These impressive scientific facts are just the tip of the iceberg. There are still many more out there that are jaw-dropping.
With so many scientifically proven facts approved and accepted by the scientific community, the most confounding fact remains that there are communities that deny proven data and information–especially ones that are capable of benefitting mankind.

When it comes to scientific advancements, it's all about trial and error.
You form a hypothesis, test your hypothesis, and come to a conclusion.
Testing your hypothesis is known as an experiment. Sometimes, experiments are completely safe and ethical, like the tests Isaac Newton ran as he discovered the Laws of Motion. However, sometimes, the experiments were horrific. The subjects used were treated cruelly, and the effects lasted a lifetime, or even longer.
Science, in and of itself, is great, but sometimes, people have committed some horrible atrocities in the name of science that we just can't get behind.
One thing I learned is that I know a lot less about the way scientists went about their research than I thought I did. Luckily for me and the rest of the uninformed, Redditors are ready to share the atrocities people have done in the name of science.
It all started when Redditor itcamefromtheimgur asked:
"What are some of the most atrocious things done in the name of science?"
Aquamen
"You don't wanna know how we learned humans are 60% water."
– LR-II
"Masochistic curiosity here, tell me."
– odd_neighbour
"Well thanks to the Japanese we know exactly how much water is in the human body."
– Angel_OfSolitude
First Aid
"I had a pair of matching blisters, one on each foot, both in the same location and of the same size."
"I tore one motherf*cker straight off to form a scab, whilst leaving the other alone."
"Hypothesis - A scab will heal faster and be less painful."
"Conclusion - I was so f*cking wrong."
– odd_neighbour
It's A Wonder They're Still Man's Best Friend
"I don't remember who but I think it was in the 30s or 40s when a scientist beheaded dogs and kept their heads alive. It's heartbreaking to watch the footage"
"Edit: I looked it up, it was Sergei Briuk-honenko and he was a soviet physician"
– _ManWhoSoldTheWorld_
"There was an American doctor that did that, too. In my opinion, the worst experiment I heard he did was transplant the brain of a dog to the abdomen of another dog. The transplanted brain would have remained conscience, but would have had no senses of any kind yet went on living for a full week."
– Yeeteth_thy_baby
Horrific
"The history of gynecology is unbelievably grim. Painful experiments on black women without any pain relief. Ugh people are awful sometimes."
– juliennethiscarrot
Umm...What?
"They used to operate on animals with no anesthetic because "they felt no pain". This one baffles me, how the hell can you have been around animals for any length of time and not see one yelp or jump because they hurt themselves? The "divine right" attitude of humans is sickening. Basically because in their opinion animals had no souls they couldn't fell pain. Wacked!"
– Weazerdogg
"They also thought black people couldn't feel pain and they used to say babies couldn't feel pain until the late 80s/early 90s. They used to do surgery on babies without anesthetic in the 80s because they won't remember it (consciously, but it causes PTSD)"
– crazyjka*s
Make Me Sick
"The experiments done on enslaved peoples in the US"
"The Tuskegee Syphilis Study"
– LexiiConn
"It wasn't just during slavery. The myth that black people either didn't feel pain, or felt a far reduced degree of pain led to some pretty horrible medical practices. Since they didn't realistically have access to healthcare for a very long time, doctors would get them to sign off on sh*t they wanted to do, often for the first time, in exchange for not having to pay for the treatment. It's horrifying."
– GreatTragedy
Some School
"The Lung Association took Canadian aboriginal kids from their parents to a school that was basically a lab to do experiments on the kids for TB. Those that died were buried and their parents were never notified. Met a gentleman who'd survived that and only had half a lung left because they'd operated on him."
– tangcameo
Ignorance May Actually Be Bliss
The Manhattan Project. Did we really have to see what happens when we split an atom? Like, guys, for real, it's not fun living knowing that the end of the world could come at any moment, you have any idea what that sh*t does to your mental health? Damn you, Oppenheimer."
– GoblinGuy3
Unit 731
"Unit 731 or Manshu Detachment 731.(1937–1945)."
"Unit 731 was responsible for some of the most notorious war crimes committed by the Japanese armed forces. It routinely conducted tests on people who were dehumanized and internally referred to as "logs". Experiments included disease injections, controlled dehydration, hypobaric chamber experiments, biological weapons testing, vivisection, amputation, and standard weapons testing. Victims included kidnapped men, women (including pregnant women) and children. The victims came from different nationalities, with the majority being Chinese and a significant minority being Russian. Additionally, Unit 731 produced biological weapons that were used in areas of China not occupied by Japanese forces, which included Chinese cities and towns, water sources, and fields. Estimates of those killed by Unit 731 and its related programs range up to half a million people, and none of the inmates survived."
– fellowcrft
Human Studies
"WW2 experiments on prisoners.. done by Mengele and Japanese nazis."
"Burning people, poisoning people, putting people in extreme cold water. They would often experiment on twins, one would be left and nothing done to him, he was the control and other would be tortured in different ways and then they would kill both and dissect to see how body reacted."
– RoronoaLuffyZoro
This Is Awful
"John B Calhoun set about creating a series of experiments that would essentially cater to every need of rodents, and then track the effect on the population over time. The most infamous of the experiments was named, quite dramatically, Universe 25."
"In this study, he took four breeding pairs of mice and placed them inside a "utopia". The environment was designed to eliminate problems that would lead to mortality in the wild. They could access limitless food via 16 food hoppers, accessed via tunnels, which would feed up to 25 mice at a time, as well as water bottles just above. Nesting material was provided. The weather was kept at 68°F (20°C), which for those of you who aren't mice is the perfect mouse temperature. The mice were chosen for their health, obtained from the National Institutes of Health breeding colony. Extreme precautions were taken to stop any disease from entering the universe."
"As well as this, no predators were present in the utopia, which sort of stands to reason. It's not often something is described as a "utopia, but also there were lions there picking us all off one by one.""
"The experiment began, and as you'd expect, the mice used the time that would usually be wasted in foraging for food and shelter for having excessive amounts of sexual intercourse. About every 55 days, the population doubled as the mice filled the most desirable space within the pen, where access to the food tunnels was of ease."
"When the population hit 620, that slowed to doubling around every 145 days, as the mouse society began to hit problems. The mice split off into groups, and those that could not find a role in these groups found themselves with nowhere to go."
""In the normal course of events in a natural ecological setting somewhat more young survive to maturity than are necessary to replace their dying or senescent established associates," Calhoun wrote in 1972. "The excess that find no social niches emigrate.""
"Here, the "excess" could not emigrate, for there was nowhere else to go. The mice that found themself with no social role to fill – there are only so many head mouse roles, and the utopia was in no need of a Ratatouille-esque chef – became isolated."
""Males who failed withdrew physically and psychologically; they became very inactive and aggregated in large pools near the center of the floor of the universe. From this point on they no longer initiated interaction with their established associates, nor did their behavior elicit attack by territorial males," read the paper. "Even so, they became characterized by many wounds and much scar tissue as a result of attacks by other withdrawn males.""
"The withdrawn males would not respond during attacks, lying there immobile. Later on, they would attack others in the same pattern. The female counterparts of these isolated males withdrew as well. Some mice spent their days preening themselves, shunning mating, and never engaging in fighting. Due to this they had excellent fur coats, and were dubbed, somewhat disconcertingly, the "beautiful ones.""
"The breakdown of usual mouse behavior wasn't just limited to the outsiders. The "alpha male" mice became extremely aggressive, attacking others with no motivation or gain for themselves. Violent encounters sometimes ended in mouse-on-mouse cannibalism."
– herobrineminecraftk
A Questionable Procedure
"Lobotomies"
– QualityKoalaTeacher
"Danvers Asylum in massachusetts had a wing just for experiments with children using both lobotomies and electro-shock."
– SpamFriedMice
What We Don't Know
"To the ppl reading the comments, keep in mind they told the public all of thesse, now imagine what they don't tell us"
– TTV_Potato_the_3rd
That's a scary thought!
Do you have any atrocities to add? Let us know in the comments.
Life constantly feels like we're in a state of flux.
How often do you stop and think... "Is this real?"
I frequently wonder if Skynet has taken over already.
I wish I could open the air in front of me and jump to another location.
My current locations stink.
Time for a reboot.
Redditor benmeroff wanted to discuss the ways in which it feels like we're part of the AI world and asked everyone:
"If life was someday proven to be a simulation, what glitch or anomaly could you point to as a major clue we'd missed?"
I wonder sometimes about reality. It all seems like a scene out of 'The Truman Show.'
Right There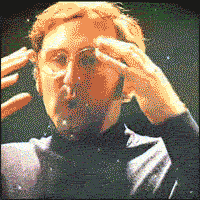 Blow Your Mind Wow GIF by Product Hunt
Giphy
"When your pen gets lost as soon it hits the floor. And then appears right there after some time."
REDDIT
The Shock
"This is absurd but I know the exact moment I would call BS on reality. I was out for supper with my mother, grandmother and sister and after we had (mostly) finished eating there was a moment where my sister and I, across from one another, witnessed the same thing."
"It was a mundane dinner and mundane conversation yet a moment occurred that I would shock my sister and I. While my mother and grandmother were talking there was an instance where a white plate between my sister and I shook on the table."
"It had been clear previous, but post table shake, a solitary French fry appeared on the plate. At first I thought I was the only person witnessing this bizarre re-appearing act however post appearing I locked eyes with my sister who had seen the same thing. We still talk about that stupid f**king fry to this day."
coyoteshak
In the Dream
"I don't know if this is just me, but I often have a boring dream of myself in a classroom or on a bus, wake up and forget it pretty quickly. Then, many years later, I'm on a bus or in a classroom and I see something or hear something that I saw or heard in that dream. Then I suddenly remember that dream and get really confused."
"In reality, I probably dreamed about being in a different classroom or on a different bus and my brain took this new but very similar event and overlayed it over the old dream, changing my memory of that dream. It's happened about 10 times in my life so far."
myotherxdaccount
Detection
"Why physics appears to operate under different rules depending on whether you are looking at very big things or very small things."
"If it is a simulation they simply faked the big things to save processing power which is why quantum physics doesn't fit neatly in our understanding of the universe and likely why we are 'detecting' dark matter."
Gingrpenguin
Unreal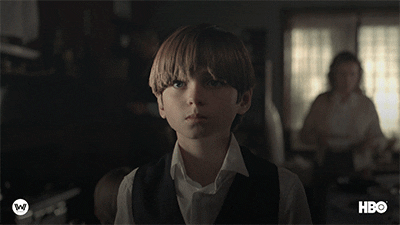 Artificial Intelligence Robot GIF by Westworld HBO
Giphy
"Welp, yesterday while driving with my daughter in the car, she says 'Dad? I'm starting to feel that this whole human thing isn't real.' So I guess that would be confirmed as my first hint."
Yosef616
Humans feel less and less real each day. Makes sense.
Velocity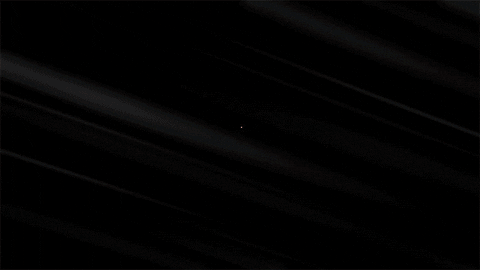 sonic boom football GIF by Woodblock
Giphy
"You could say the strict laws of physics that govern our reality. If we were in, say, a video game, we'd eventually start wondering why the rules seem absolutely rigid/mathematical."
"Maybe the speed of light is just the speed limit for transmitting information within the network of our simulation."
Hank_from_accounting
The Same Guy
"Sometimes you get out of your house and walk past the same people a lot of times. Like, you are going to the market and walk past a dude walking the opposite direction. Then, you leave the market a couple of minutes and walk past the same dude, again in the opposite direction. This stuff happens A LOT with me and its like a ton of people at the same time. It makes me feel like there aren't enough models of NPCs to throw around so the matrix just uses a bunch of the same."
melting_trash04
Look into me...
"When you run into someone you don't know and you both stare at each other saying, 'You look familiar. Do I know you?' and then ask a million questions trying to figure it out and come to the conclusion that you don't in fact know each other. Then walk away still wondering why that person looked so familiar."
FrogginBullfish_
Can it Change?
"Deja Reve. It's similar to Deja Vu but it's where you've dreamed of a future moment."
"It's weird and for me it hasn't been useful. But one moment I'll be experiencing life and know what's going to happen, because I saw it in a dream. I'll even know about my futile attempts to change it from the dream. It only lasts a couple minutes at most and is at mundane moments but it is freaky."
REDDIT
Shortcuts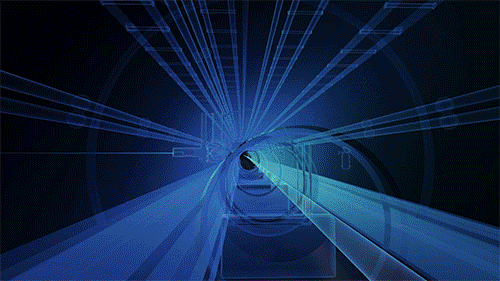 Quantum Physics GIF
Giphy
"The quantum eraser. Quantum physics as a whole feels like a huge dev shortcut, things only exist in a definitive state when they are interacted with, kind of like a GPU only rendering things when your character is looking at them."
matthra
We're all part of the Matrix. Makes sense...
What do we writers always say?
The truth is far stranger than fiction.
When we watch a movie there is constantly a scene where people are like... "THAT could never happen!"
Well it could and it has.
And there is more truths and facts throughout life just like fiction.
There is so much more to learn beyond science classes in school.
Wikipedia has educated us all.
Truth is truth.
So let's hear some facts that'll surprise us.
It's been so long.
Redditor Aden_Elvis77 asked:
"What is something that most people won't believe, but is actually true?"
I am not a "knowing extra facts person," so I'm here to be schooled.
Layers
"Think of an apple as the Earth. Human beings have never dug past the skin layer."
SithLard
"Think PF balloon filled with water. Just imagine the water is molten lava."
ffsudjat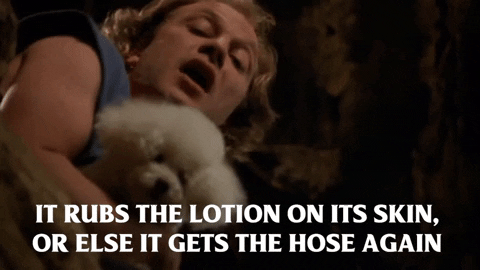 Silence Of The Lambs Skin GIF by Death Wish Coffee
Giphy
Saviors...
"Humpback whales will turn on their back and let seals jump on their stomachs to save them from orcas because they freaking hate orcas."
"Edit: Just because this got attention, here are some fun sources..."
Age is only a #
"The guy who played the villain in Karate kid 3 (Terry Silver , Thomas Ian Griffith) is actually 7 months younger than Ralph Macchio, (Daniel LaRusso). It's weird because the karate kid was still supposed to be under 18 and the villain was supposed to have fought in Vietnam."
TheRedMarin
"Hollywood age is really weird. Sean Connery was only 12 years older than Harrison Ford, but played his noticeably older father in Indiana Jones."
JinimyCritic
"He's in the latest couple of seasons of Cobra Kai and I would not have guessed that. Good fact!"
Grimdotdotdot
Pressure
"The average blood pressure of a giraffe is around 300/190. They need to have a high BP to get the blood all the way up the neck to profuse the brain with oxygen. I am thoroughly impressed by their cardiovascular system."
anastasiaanne
"They also have a specific mechanism to not let their brain explode from too much blood pressure when they lower their head to drink. Truly fascinating creatures."
Doc_Plague
Breeding
"Komodo dragons usually reproduce sexually, but females in captivity have been known to reproduce by parthenogenesis, without the need for sperm."
Dusty_Roller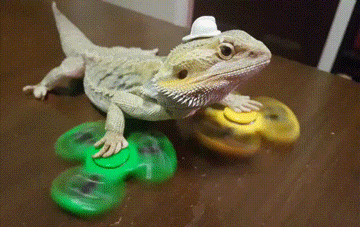 dragon spinner GIF
Giphy
I really have no interest in anyone or anything's sex life but mine.
Read the label...
"There would be a lot more ancient Egyptian mummies if we didn't grind most of them up to paint with or… eat."
Faust_8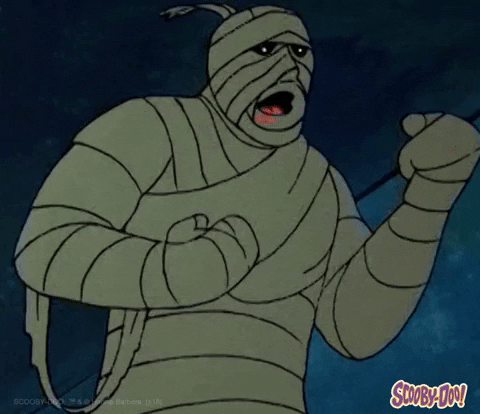 Dance Dancing GIF by Scooby-Doo
Giphy
"Victorians be whack. Mummy brown was a very popular paint pigment for the time, creating a rich brown color that couldn't easily be replicated, and eating bits of mummies (mixed into other things mind you, it was considered a medicine and not a food) was thought to possibly cure diseases. Probably had 0 scientific backing behind it even back in the day but trendy rich people are trendy rich people no matter the era."
MadameCat
Important Dates
"Anne Frank, Martin Luther King, and Barbara Walters were all born in the same year."
Crooooow
"C.S. Lewis and Aldous Huxley died on the same day, but it didn't really make the news because the day was 11/22/1963 and it was also the day JFK was shot."
SerialKillerVibes
"It's wild that Anne Frank or MLK might still be alive today if they hadn't been killed by oppressive right-wing regimes. Makes you wonder what we're missing out on."
BabyYodasDirtyDiaper
Taste Related
"Almonds are from the peach family."
RifleShower
"Cashews, pistachios, and mangos are related to poison ivy. If you are extremely sensitive to poison ivy you may also react to the others. Mango skin can cause the 'mango mouth' rash and cashews for example can give you a terribly itchy bu**hole."
howling_greenie
"If done right, marzipan (made from almonds) and persipan (made from peach seeds) almost taste the same."
CaptainThorIronhulk
Over the Water
"The shortest commercial flight in the world lasted 57 seconds. It was a Loganair flight between two Scottish islands, Westray and Papa Westray. It was recorded the shortest commercial flight, with the distance of 1.7 miles."
AnneKellyy
"It's actually quite necessary. There are too few people living there to build bridges, and the seas are too rough for ferries, so the only real option is to use planes. As for the planes themselves, the ones operating the flight are tiny DHC-6 Twin Otters, which don't use that much fuel relative to larger airliners."
griffin-meister
Pieces of Rain
"Humans can smell some components of the smell of rain (the geosmin part of petrichor, specifically) far better than sharks can small blood in water. We are very very sensitive to it."
"Edit: thank you all for enjoying this fact I really like reading all your replies and I'm learning even more about this. Now go own people in trivia! Science is awesome! Thank you for the premium/gold whoever did that!"
Ratmatazz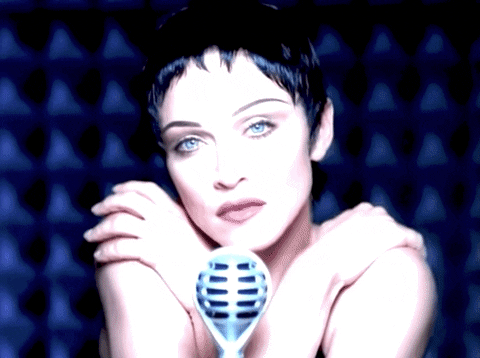 madonna GIF
Giphy
Well that was entertaining. I knew I loved rain.
Do you have anything to add? Let us know in the comments below.