Time is of the essence. And time is not definable. Those are lessons we learn as we get older; as times passes and fluctuates in front of us.
Time is always fleeting yet always catches up to us. I find myself shocked when I wake up on certain days and realize I'm a particular age of my parent that sticks out for me.
Like, how did that happen? I guess I should just be thankful I'm still here to witness it all.
Redditor u/TW1103 wanted to discuss the meaning... of time and all of its affects by asking:
What fact really puts the scale of time into an insane perspective?
Ok, who is watching the clock? Those seconds aren't going to count themselves. The only way to understand time is to be its witness. Although that can get depressing. Let's focus on the light and cool.
History...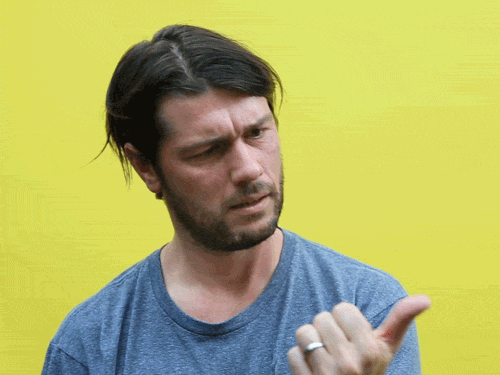 Calculate Figure It Out GIF by Originals
Giphy
"If you are an 80-year-old American, you have lived through approximately 1/3 of our nation's entire history."
Those Days...
"The 80s were 40 years ago."
"This is what messes me up because I was born in 82 and graduated high school in 2000 so for some reason my brain is stuck on the 80's being twenty years ago. The 70's thirty years ago etc etc. I have to stop and realize sometimes that my concept of how long ago things happened is way off."
Time goes by...
"We observe that light travels at 186,000 miles a second, but given the vast size of the observable universe, that's a snail's pace. But from the point of view of a particle of light, time doesn't even exist."
"Time slows down as you approach the speed of light, and theoretically stops completely when you reach the speed of light."
Years Gone By...
"MLK Jr. and Anne Frank were born in the same year."
"Betty White was born in 1922. Automatically pre-sliced packaged bread loaves became commercially available in 1928. Betty White is six years older than sliced bread."
Long Live the Queen!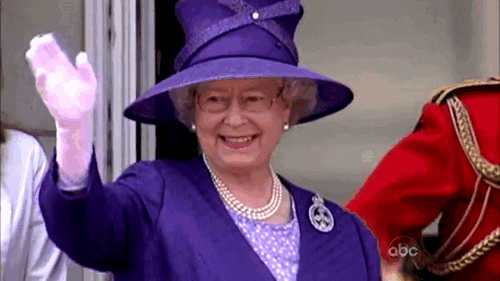 queen elizabeth images GIF
Giphy
"The queen and Marilyn Monroe would've been the same age."
"And Marilyn Monroe and Andy Griffith were born on the same day!"
- osme1
I swear Liz is going to outlive dirt. Wait, I believe she already has. Well she won't be alone, she'll have Betty White. At least she better have Betty. Time is nothing without Queen Betty.
TV Time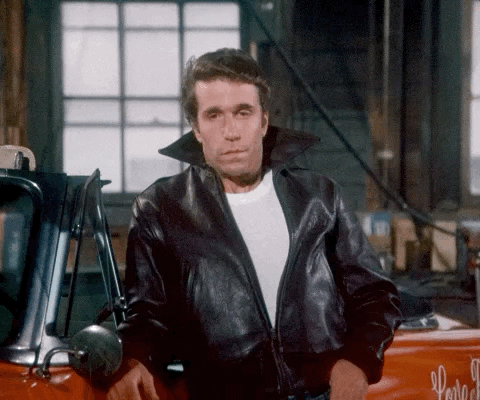 Season 2 Omg GIF by Paramount+
Giphy
"Happy Days was a TV show made in the 1970s-80s about teenagers in the 1950s. Similarly, That 70s Show was made in the 90s-00s about teenagers in the 70s. If a similar show were to be made today, it would be about teenagers in the 2000s."
- VVillyD
A Croc
"If a T-Rex imagined a creature as ancient as the T-Rex is to us, it would be a Stegosaurus. If that Stegosaurus imagined a creature as ancient as the Stegosaurus is to us, it would be a Crocodile. If that Crocodile imagined a creature as ancient as that Crocodile is to us, it would be a Shark."
On the Clock
"On a twenty four hour clock the amount of time that humans have been on the earth would total around five seconds."
"How about this one: If Homo Habilus first appeared at midnight, 24 hours ago, that means the first Homo Sapiens appeared at 9:25 PM, or about 2 and a half hours ago. The first human civilization, in lower Mesopotamia, appeared at 11:57 PM, or about 3 minutes ago."
"The Western Roman Empire fell at 11:59 PM, or 1 minute ago. Everything that has happened since - the Crusades, the Plague, the discovery of the New World, the world wars, all of it - has happened in the last minute of human existence."
And that's just OUR Sun...
"The span of our lives are so insignificantly small that our Sun will last another 5 billion years. That's 9 zeros people. Our eldest live to around 100 in the best places. That's 50,000,000 (50 million) times longer than any person can reasonably expect to live. And that's just OUR Sun. The universe as a whole has probably existed for magnitudes longer than that already and will continue to exist until the end of time as we know it."
Tell Me a Story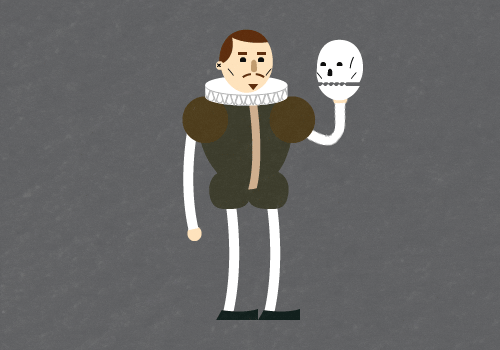 william shakespeare GIF by will herring
Giphy
"We know what a good storyteller Shakespeare was but there were Greek playwrights who wrote shows nearly 2,000 years earlier that are pretty good, too."
I hate time. Only because I'm petty and irritated of the amount I squandered. That's neither here nor there though. Time marches on and continues to amaze. I'll keep watching.
Want to "know" more? Never miss another big, odd, funny, or heartbreaking moment again. Sign up for the Knowable newsletter here.

Keep reading...
Show less