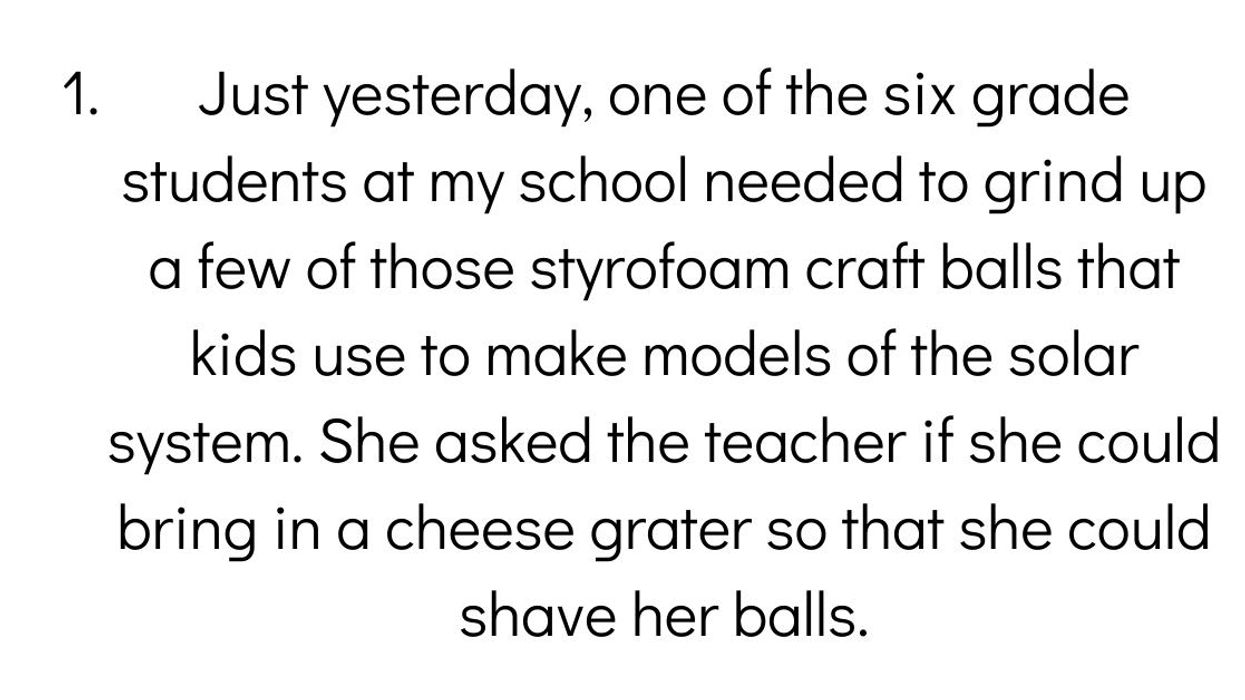 Kids say the darndest things don't they? Out of the mouths of babes we hear the most shocking and innocent expressions. Kids of a certain age don't often know what they are saying and it's when they just spill verbage we find ourselves amused. Well it's funny unless you're the parent. Then it can get a bit weird. But for the spectator that just makes it even more entertaining.
Redditor u/InfinateUniverse wanted to know the best things (bad or good) they've heard fall out of the mouth of babes by asking.... What's the most innocent thing a child said that sounded so wrong?
"you turn off the lights, that should do it"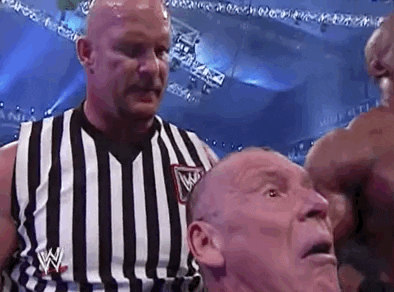 Giphy
When i was a kid my dad shaved his head. in one evening my parents had friends over and i overheard my mom saying something along the lines "my husband looks awful with his shaved head, i have no idea how i am going to sleep with him anymore". i thought she meant actual sleeping since i was not yet aware of the other meaning, so i just said "you turn off the lights, that should do it". all the adults burst out laughing. Araia_
Eww.. balls. 
"Ew now I got girl cooties on my balls!" A 5 year old said it because his sister had touched his bouncy balls. boytoy421
Oh Scavenger....
Doing a scavenger hunt. Teams were made and given different color bandanas. As one of the oldest participating (about 16), I was paired with the youngest ones (4 and 5). Other teams started getting in the spirit. "Yeah, yellow team!" "Go purple, purple is the best!" "Woo! Blue power!"
And of course, my teammates hear the last one.
"White power! Yay! White power!" gwynaweird
The Pungent....
Went with my friend to pick up her 7 year old from her after school program. We walk into her class, she sees me and runs up and gives me a great big bear hug, then loudly asks, "why do you smell like dicks?!?"
Like an idiot, I ask her what she just said, so she repeats it again. Suddenly it clicked, and I'm like, "ooooh... you mean Dick's, the store!" Turns out, I was wearing a new coat and this was the way she apparently chose to inform me it still had that dept store smell. MrMcSwifty
Boil Off!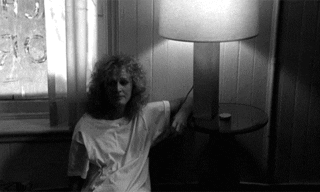 Giphy
On a cold winter day before a baptismal service, the priest heated the water before pouring it into the font (so that cold water wouldn't make the baby cry during the anointing).
When a child standing nearby waiting for the ceremony to begin saw steam rising up from the font, he said, quite seriously: "Mom - is he going to boil the baby?" Back2Bach
He said the whole bathroom went silent. 
Not my story but I read it on a similar thread. A guy takes his 5 year old daughter to a pro baseball game and during the game he needs to use the bathroom so he brings her to the men's room with him and goes into a stall.
Now the stall had one of those toilet paper dispensers that holds two rolls and when one runs out you have to reach under and slide a little door over to the other roll. So the guy reaches under the dispenser and while he's doing that his daughter say loudly, "no daddy, don't put your fingers in there." He said the whole bathroom went silent. Dr_Bukkakee
"Grease"
When I was a little kid, in the middle of church, I was drawing a car. I was probably 6 and my older sister loved the movie "Grease" with John Travolta, and I apparently was there when she was singing along to Grease Lightnin'! So, while drawing a car, in the middle of church, I asked my mom how to spell "Vagina Wagon" pretty loud so I can label my car. The families sitting around us have teased me for it the rest of my life. dhenr332
Squirt?!
My year old niece was playing with a doll in a small children's pool. The body of the doll filled with water. She squeezed the doll and water squirted out of her legs. She looked surprised and said "She's a squirter!" Wanted to know why everyone was laughing. Steveg27
Woah Dad....
We took my son to one of those big play places. My wife say next to a little girl and her mother, the little girl looks sad and looks at my wife and says, Daddy left us and started bawling. My wife was shocked and said she was so sorry!!! The little girls mom looked horrified and said, he just went to the bathroom!! The dad showed up like a minute later. DrunkMc
Just yesterday....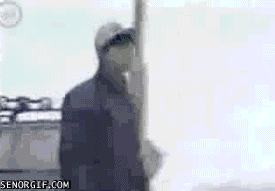 Giphy
Just yesterday, one of the six grade students at my school needed to grind up a few of those styrofoam craft balls that kids use to make models of the solar system. She asked the teacher if she could bring in a cheese grater so that she could shave her balls. She kept a straight face and didn't realize what was so funny. gattgun
Keep reading...
Show less