Not all friendships are meant to last. Sometimes, there's a good reason for it, like maybe moving away to start a new job or falling out of touch because your babies are taking up all your free time. Whatever the accepted reason, you value the time you had together, reminisce on the good times, and move on.
However, there are those times when the friendship falls completely off the rails and you're not sure how everything went wrong.

Reddit user, FemaleThings, wanted to understand why a friendship fell apart when they asked:
"How did you lose your best friend?"
A friendship is built on trust, so when that trust is betrayed and burned, it hurts all the more because you gave something to someone you can never get back.
A One-Way Relationship
"I realized that they were my best friend, but I wasn't so much so theirs. Made evident when I started being bullied in high school and she immediately turned on me, as if she had waited for this opportunity to ditch me"
tizbean
Never First Priority
"Similar here. I was the backup friend. Any time she found someone 'better,' she'd completely abandon me. Would even avoid me sometimes so her new friends wouldn't see me with her."
"Then either they'd get tired of her or she'd get tired of them and guess who's coming back to be friends with me like nothing happened? She is. When she didn't have anyone else, she was an awesome friend. But when she had anyone else, she'd do things like ignoring me at my own birthday party so she could text them."
"After high school she'd sometimes randomly message me acting like we were going to be best friends again, then drop off the face of the Earth like usual when something better came along. Eventually she just never showed back up, and by then I was fine with that. I was done with dealing with that."
"Did give me serious trust issues that took years to work through tho."
ShiraCheshire
Thinking They Need To Move On
"when we both graduated high school, she blocked me on everything (phone, socials, etc.) without any reason or notice. we weren't fighting or anything and i wasn't annoying either. idk it was just weird."
urlocaldumbgurl312
Sometimes the person you started out being friends with is not the same person you're friends with years later. ​
Too Dead To Be Brought Back To Life
"Her sh-tty boyfriend drove a wedge between us and ultimately ruined her life (she did some shady sh-t too). I ran into her 10 years later and she apologized for everything. I accepted and forgave her, but knew I'd never really have a friendship with her again."
ATru05
Too Taken By Something Else
"Cocaine. He isn't dead, he's just not the same anymore."
ThrowawayzVI
"Same, kinda. I stopped drinking so much, quit partying and hard drugs altogether. All my best friends from that period of my life didn't. Turns out that's all we had in common and me trying to hang out with them just feels awkward now."
NativeMasshole
We All Have To Give It Our All
"I stopped trying to maintain relationships with people who wouldn't try themselves"
themarkof
You know what really kills a relationship dead? Infidelity.
And death, turns out.
Can We All Just Keep Our Hands Off Each Others' Spouses?
"7 weeks into marriage found out my best friend and husband are "together" and have been for a while. (I had known her for 5 years, he had known her for 13 years)"
diet_pepsi_lover
"This happened to me. My wife ran off with my "best friend." It gets easier to deal with but the pain never fully goes away."
oskiew
Not All Best Friends Have
"Old age. Was a great dog."
TheDrunkyBrewster
"Same here. 13 years of friendship has flown away from me."
SweetLopez01
Sometimes, It's Neither Of Your Choices
"Undiagnosed heart condition suddenly killed him. It was and still is awful. He was only 27. I have moments that I want to share with him, just call him, set up a trip together, text a funny anecdote etc, but can't and it hits me all over again that he's gone forever."
WanderingPuppy
Treat others how you want to be treated. It's really not that hard.
Also, value the time you have with your friends. The future is wide and open and occasionally that openness means you won't always be together.

Keep reading...
Show less
Many relationships that have soured tend to lend themselves to infidelity.
Yet, people who have fallen out of love with their significant others make the conscious decision to stay in their respective relationships anyway.
Why is that?
Curious to hear from heartbreakers on the internet, Redditor Tsuibug asked:

"People who have cheated on their partners, why?"
For some, it was motivated out of retaliation.
A Harsh Lesson
"I was In the Army; I married a girl from my hometown. She kept cheating on me and accusing me of cheating, it must have gone on for 4 separate guys before I finally cheated on her."
"The reason I did it was I felt like a fool being faithful to someone who obviously didn't care about how I felt."
"Even then when I did it; I had a stomach ache and did not feel any less of a fool in fact; I felt like a bigger one. I felt empty and hollow."
"It was when I was overseas in Korea attempting to fix things that she had a 'friend' over while we were face timing. Her replies were cold and unwelcoming even though we had agreed to work it out. She kept looking over the device and smuggly smiling at someone. I was done, over it. I didn't speak to her again until the divorce hearing."
"A lesson well learned."
– ExistenialPanicAttac

The Three Positions
"I have been in all 3 positions."
"Been Cheated On."
"Been the Cheater."
"Been the Person Someone Cheated with."
"Almost all of them come down to insecurity, you get a sense of power, invincibility, ego boost in 2 of those 3 positions up above."
– DeadEyedAdmin

Power Play
"I've cheated because I was trying to get some of that power back. I was with someone who made me feel insecure and powerless, and someone else came along who made me feel good about myself for a little while."
– propagandavid

Mistakes made early in life can usually be more forgivable.
Young Love
"I held hands with another girl when I was in 5th grade. Very ashamed to admit that."
– JustJuiceJury

Chalking It Up To Immaturity
"I was young, immature, full of myself and lacked feelings."
–Successful_Present39

The "Player Phase"
"Same. In my early 20s, I was insecure, jealous, anger issues etc. A over all pos. I called it my 'player phase' but it was just toxic behavior. I grew up(thank god), met my gf and been together for 10 years, getting married next month. Never have and will never cheat on her. As corny as it sounds, she's my soul mate."
– skynetempire

The One Regret
"A lot of it had to do with age and immaturity I agree. If I could go back in time I wouldn't have hurt as many girls as I did, that's the one thing I regret. I am also dating and living with someone who I am going to marry one day. I just wish I didn't hurt many others to get here."
– Successful_Present39

At least these Redditors are self-aware.
Not An Excuse
"Misery. Not an excuse, but it is the reason."
– CottaBird
Eventual Path To Happiness
"We hadn't had sex in over a year. We had turned into just good friends who cared about each other but physical passion was gone. There was significant liquor involved when it happened. I feel bad about it and would take it back if I could but I can't. I was honest about what happened and we broke up. We are still close friends and we still care about each other a lot. She has found someone else who is better suited for her than me and I'm very happy for her. In a way, it was the catalyst to us doing what needed to be done in the relationship (breaking up) to make us both happy."
– MrPrissypants13

When Compatibility Is An Issue
"Not sure if it's cheating or not but I tried to break up with my ex and she started crying and pleading with me to give it another chance which broke my heart and I reluctantly said okay. Tried again a couple weeks later because the relationship wasn't getting any better but same thing happened. She was a really nice girl and we got along well but our personalities were way too different and I wasnt willing to make her my life partner."
"I decided to go on a wilderness backpacking trip by myself to clear my head. At work I told a girl who I knew through mutual friends about it and she said she's never done a backpack trip and always wanted to, so I jokingly invited her and to my surprise she accepted and was super excited."
"During the trip we really got to know each other and I decided I would like to pursue a relationship with her. We slept in the same tent and drank whiskey under the stars but I didn't try to kiss or get sexual I'm any way because I was still technically in a relationship."
"Once we got home I broke up for good and 3yrs later we are engaged. Turns out me not trying to make any moves on her made her trust me more than any other guy and we are living a great life together!"
– byhi3

It's easy to forever peg someone as a cheater after one regrettable moment of weakness.

But based on some of the responses above, the reasons for cheating are much more complicated than you might think.
Still there are no good excuses for deceiving someone to whom you're presumably devoted.

Want to "know" more?
Sign up for the Knowable newsletter here.

Never miss another big, odd, funny or heartbreaking moment again.
Keep reading...
Show less
People in relationships have, at one point or other, made a huge mistake that jeopardized their future together as a couple.

Some grievances like infidelity are so beyond the pale that it's not worth continuing the relationship based on the ole' "once a cheater, always a cheater" adage.

But depending on the situation, do untrustworthy significant others deserve a second chance?

Strangers online gave their take on the issue when Redditor ChildhoodPersonal225 asked:

"People who forgave their cheating partner, what was the reason you let it go?"
Forgiveness doesn't always lead to a favorable outcome.
Moving On

"I forgave my cheating partner, but it was also the reason we got divorced. You can forgive someone and still not want to be with them anymore."
– thunder2132

Closure

"I forgave her after leaving."
– Any-Comfortable5682

No Regrets
"Me too. I spent a year or two upset about it, because she was in a happy relationship with the guy she cheated with. I spent that time hoping that she would do the same to him, almost certain that she would. Figured the other shoe would drop eventually and I could watch with great satisfaction from afar."
"That day never came. They stayed in love, they got married, they've got two daughters now. From everything I've heard, they have a wonderful life together. And I'm really glad that they do. What she did hurt at the time, and it was sh**ty, but we were a couple of 21 year olds who thought a three year college relationship was going to last forever. She didn't deserve to spend her life paying for one time that she harmed me, and I didn't deserve to waste my days waiting for karma to come back around and ruin her life."
"She got married to him the same day that I moved into an awesome apartment in my local city to live out my 20s in the most fun way possible. In a way, it felt poetic. Because of what she did, she found the person she was meant to be with and I was given the opportunity to seize life in a way I hadn't before that."
"I wouldn't change a thing about what happened and I have no doubt that she wouldn't either."
– TwoForHawat

Forgiving and trusting someone again is a risk many people, who are still in love, take.
Understanding Why
"Because I was trying to understand why it is she made that decision, and I wanted to try and make the marriage work. My mistake."
Repeat Offender
"It almost always happens again. Give someone an inch, they take a mile. Next time they'll get better at hiding it."
– Celestial-Adventures
Unhealthy Cycle

"Not me but a friend. He didn't want to be single again and go through the dating process. So he forgave. She cheated couple of times more and he still forgave. Ended up married. I stopped keeping up with the story because it's always the same cheating sh*t again."
– realbobbygli
Alone For The Right Reason
"I thought that if I left her then I'd be alone forever."
"3 years after leaving her and that turned out to not be true and I also learned that being single is much better than being in a sh**ty relationship."
– TheNameless00
Things Didn't Compute

"Because I couldn't do math."
"We were dating for two months, but things got serious pretty fast. Met each other's families - this was around the holidays - and were having the talks about where we saw things going. One weekend, I come down with a really bad flu. Couldn't move out of bed, and told her I could not see her, but would be happy to talk on the phone. She tells me, 'hey, if its all the same, do you mind if I pick up another shift at the "piano bar" waitressing and make some money for the night?' I tell her, sure, I'd rather rest and try to kick this bug, go for it."
"Three months later, we're sitting on my couch and she seems distant. She tells me we need to talk, starts crying and tells me she thinks she has an STD. She tells me the night she picked up that extra shift at the bar, she stayed until closing and fucked her married boss in his car. But - and here's the kicker - she tells me, 'you and I had only been on a couple of dates up to that point and weren't exclusive,' so it wasn't like she was cheating on me, in her mind. For some reason, I couldn't put the math together to figure out which weekend it was that she took that extra shift, so I dismissed it. It wasn't until months later that the math hit me like an epiphany and, by that time, we had developed so much more as a couple that I figured it was a one-off indiscretion. (PS: She didn't have an STD, she had a yeast infection.)"
"In the end, I called things off. She was a pretty terrible person in the end, and may have cheated on me at least two more times by the time things were over. I wasted three and a half years of my life with her, but I never married her or had kids with her, which would have been way worse."
– MikeT75

The Fear Of Nothing Being Better Than The Alternative
"I was pregnant with my second child and terrified of doing it alone. I didn't think I was capable. I was also beaten down enough to feel like I'd never have anything better. Thankfully I wised up, it's been years now and I'm still single and may be that way for the rest of my days but it doesn't scare me like it did. I'm happy and that's all that really matters."
– Ambitious_Beat3549
Some people are suckers for emotional breakdowns.
Emotionally Influence
"I'm a sucker for crying. One year into our relationship she confessed in tears that she cheated on me two weeks into our relationship by having sex with her ex. I forgave her and was proud of her for being honest. Two months prior to our wedding and I find out she's been screwing her boss."
– gil_beard

Guilt-Ridden Husband
"My wife's first husband slept with a sex worker on a business trip to South Korea. He used to travel there several times a year, and it became a running joke with his co-workers that he never took part in the company-provided hook ups. So, he finally gave in on one trip, and felt utterly horrible about it."
"A lot of factors went into her forgiving him over this: He'd only been with my wife (since he was 17 an she was 15,) sexually, he felt absolutely horrible about it. What's amusing is that their two kids were very young, like 10 and 6, and my wife had a feeling that something was going on and had arranged for the kids to sing a little 'YAY! DAD'S HOME!' skit when he walked in the door..."
"They divorced about 10 years later for other reasons."
– dramboxf
Here's the thing about cheating.
Thrill Of Getting Away With It
"It is like an addiction issue. Junkies are junkies. The poison doesn't make a difference in behavior."
"Cheaters literally seek out all the time the thrill of flirting, secrecy, and yes, having power over someone else, knowing and doing something wrong and getting away with it."
"That is why most cheating couples just fizzle out when they get together after the original SO drops out. Having the poor sap / sappess getting duped is what kept them entertained, not the humping."
"Cheating doesn't just 'happen', people make it happen actively. That is why only rarely -if ever- a change actually occurs, because change doesn't happen unless the person wills it."
– gordito_delgado

Accidentally On Purpose
"My favorite is when people say 'it was an accident.'"
"You accidentally sent hundreds of texts, drove to their house, spent money on them and bounced up and down on them a few hundred times?"
"Yeah, sending a mixed signal is an accident not getting down with the whole act."
– musicalrssnroulette

It's Mind-Boggling
"It's still hard to wrap my head around how some people can be so emotionally unaware of what their actions do to others."
– MumrikDK

People deserve a second chance.
But based on the comments above, how do you know if the person you're trusting after they broke your heart aren't prone to making the same mistake again?
As they say, "fool me once..."

Want to "know" more?
Sign up for the Knowable newsletter here.

Never miss another big, odd, funny or heartbreaking moment again.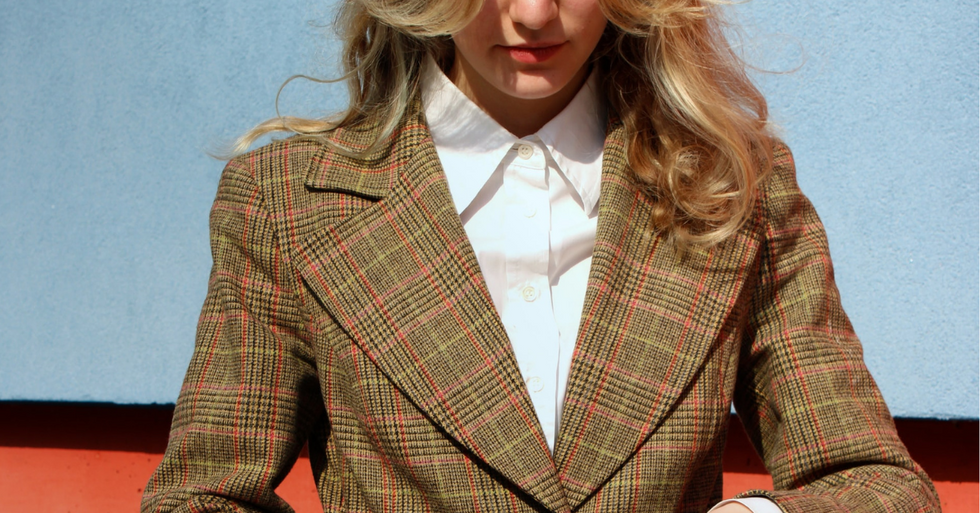 Everyone makes mistakes is a phrase that we hear a lot – until the mistake is one we don't approve of. What happens when someone else's mistake offends you so deeply that you lash out at them regardless of whether that mistake affects you directly? That was the issue facing Redditor and Original Poster (OP) […]
More
Trust and open communication are the key to many successful relationships. But that doesn't mean people are good at those.

Certain behavior patterns and inherent insecurities can lead to suspicion, and if resentment festers without openly addressing these concerns can spell doom for a relationship.

Some people, however, can be reckless when confronting their significant other based on an assumption about infidelity.

Curious to hear from those who were unfairly blamed, Redditor PRIMEVIL567 asked:

"People who have been incorrectly accused of cheating, what was your partner's proof?"
Some accusers were guilty of the very thing they were being accusatory of.
The Questionable Friend
"Her 'proof' was that I was friends with a woman in the same area on Facebook. I did volunteer work at the local hospital, I was friends with a lot of the hospital staff on Facebook. Her accusation came very shortly after my brother caught her on a date with another guy."
– yankstraveler

Projection Is Real
"Well, my GF was huge on projecting. It wasn't proof and she didn't directly accuse me of cheating, but it was insinuated. After doing laundry she noticed she didn't see one of my nice pairs of black boxers. Pretty much her argument/verge of tears was because 'can't find them' equals 'they must be at another girls house.' And she was dead serious."
"Anyways, they were just behind the laundry hamper. For the time being. After we broke up I found out she was f'king her boss."
"So, projection is real folks."
– germanfinder

Pot Calling The Kettle
"She cheated on me and decided that means I must clearly also be cheating."
– Different_Avocado501

A Telling Response
"I was deep into a online game and my wife came to me with a bra that definitely wasn't hers. She stood by the door and loudly said 'whoose are these?.' I took what she said as a innocent question, rather than an investigation. I quickly looked over and said 'f'k if I know' and went back to my game."
"She quickly realized that if I had cheated, and she found proof, I would have had a deer in headlights look for a second."
"It was her sister's bra that somehow go into our laundry."
"We laugh about it to this day."
– HalfaManYouAre

Sneaky Laundry
"A pair of my wife's panties fell out from the leg hole of my pants while I was driving to work. I grab them and shove them in the driver side door pocket and promptly forget about them. Several weeks later we are cleaning out our cars together and she finds them and is like WTF. She doesn't recognize them as her own. Finally remembers after I scroll through several thousand of my pictures to find a pic of her actually wearing them."
– Zonefluffy

Lost And Found
"She found a necklace in my bed and I didn't know how it got there. Turned out to be her necklace that she had lost and didnt recognize in the dark."
– mr4d

Long-Lost Memory
"I found some sunglasses in my husband's vehicle. Very feminine style. I was a little concerned. I didn't flip because my husband had never given me one reason to doubt him. I did ask though. He said they were mine. I got a little more worried because I had never seen them before that day. I was adamant that they were not mine. In a strange turn of events, I came to remember buying them and leaving them in there. It had just been so long that I had forgotten. tl;dr: I am stupid."
– iamsuperkathy

The Suspicious Folder

"Other way around, actually. I was the suspicious one. We were a middle-aged, long married couple. I was looking for something on his computer (not uncommon. He had a better computer for some things.). I ran into a file called "bedroom shots". WTF!!! I KNEW he had not taken any bedroom shots of me! Opened the file (of course) and it was pictures of our bedroom, just the bedroom, that I had taken years earlier to use for a paint program that changes the colors of the walls. I had named the file myself when redecorating and forgot about it."
– aeraen

Unfortunate Label
"Almost same thing happened to me and my wife when we were first married. Our business does some work for the chicken sandwich place with the cow mascot. Whenever I wrote up an estimate, lazy me would name them 'Chick01, Chick02, etc', for the different locations I was quoting. Well, one day, we're looking for something on the computer and she sees the 'chick' files and demands I open them to see what was in them. The look on her face was priceless when the work estimates opened up. This was about 23 years ago, just celebrated 25 years."
– borygoya
Unwarranted Scrutiny
"We were misdiagnosed with HIV and I had been on a business trip in Las Vegas a few months earlier."
"I was getting the evil eye and accused from everyone in the doctors office and from the few friends and family we told. Thankfully my wife only asked once, which I told her the truth, absolutely f'king not. That was good enough for her. 6 weeks and more tests later we get told they were false positives."
"Everyone complemented us on how much we trusted each other. My wife simply replies "He isn't exactly a ladies man, never has been. He would chicken out before he ever slept with another woman" LOL…she's right though."
– thisismycleanuser
The Forgotten Evidence
"Husband found a condom wrapper under the couch. He never cleans, so don't know how he found it lol I was stumped. I had no idea. A few weeks prior we had a couple friends over that crashed on our couch of our extremely tiny shoebox apartment."
"Went out with my female friend, (I was also friends with the dude) she tells me she had sex with said friend and they're discussing dating. I asked when and where. She told me that night at my place. I connected all the dots, told her I don't care how low key she wants it kept for now, she is explaining what happened. So we called, she explained they had sex on our couch. Which. I wasn't too thrilled about but I was going crazy wondering where the f'k this condom wrapper came from.."
"Edit: people were confused about the word girlfriend. She is my female friend. I was friends with both of them."
– SSOJ16
These partners were very insecure individuals.
The Neglected Partner
"He installed a key logger on my laptop and found a chat of me politely turning down a guy I'd met (as part of a mutual friend group) a few weeks previous. When I pointed out that he'd found explicit proof that I had in fact not cheated, he went off on a tirade about how I'm never around anymore and never paid attention to him anymore and that was as bad as cheating."
"My father had died four months before. I wasn't around much because between work and school, I had to go back to my home state to clear out his house and deal with the estate. And, you know, spend some time with my remaining family."
"I threw the whole man out."
– half_in_boxes

Chat Room
"Apparently the online support group for my father's brain tumor was a 'chat room' for casual hookups."
"Dad had the tumor. Ex had the insane jealousy."
"Dad didn't survive glioblastoma. Fortunately that was long enough ago to roll my eyes at some of these comments. (Chuck Pahaliuk is an amazing writer. But may your life never bear a slight resemblance to one of his plots)."
"Ex has long since been vamoosed."
– doublestitch

The Female Contacts
"She saw the names of my female family members in my contacts. She freaked out and angrily asked who my stepmother was, my stepsisters, my cousins, my auntie. It lasted about two minutes. She started to realize she was being an idiot, and I realized I didn't like her anymore."
– NOSRETTAP_RAPS

Suspicious Voices
"She heard a woman in the room laughing through the phone when she called me to accuse me of being out with another woman."
"Turns out there are other people in the world and when you're out in public you just may encounter them."
– Enoch-Of-Nod

Serious Trust Issues

"I had a girl cheat on me and she told me she did it because she thought I was gonna cheat on her so she did it first. Super hot girl thought the world of warcraft nerd was gonna cheat on her."
– Lachigan

They say your gut instincts are spot on.
But if you have suspicions about your significant other being unfaithful, be careful not to jump to conclusions as it could jeopardize the relationship.
Chances are, there may be an explanation. Or maybe not.
I'm no relationship expert, but the point is, think about the source of your trust issues. And if you still think something about your partner is off, it can be helpful to address your concern in a civil manner.
Now, if you actually catch them in the act of having an illicit affair and you know for sure they are guilty, how you unleash your warranted fury is all up to you.

Want to "know" more?
Sign up for the Knowable newsletter here.

Never miss another big, odd, funny or heartbreaking moment again.
Keep reading...
Show less