There has got to be a way to save the world.
We are on a collision course to destruction, y'all.
But we can change that. We can fix this mess.
If we really want to.
When you break it down, the answers are staring us in the face.
Let's start with denouncing greed.
Greed is bad.
Spread the wealth and continue...
Redditor P4intsplatter wanted everyone to listen up and start being smarter, because it's actually easy. They asked:
"What simple rule would fix the world, if everyone actually followed it?"
Stop being stupid would be my first guest. There is a lot of stupid. And don't smack people. (Cough Cough)
Bodacious...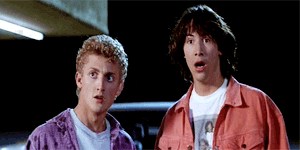 surprised keanu reeves GIF
Giphy
"Be excellent to each other."
pnotar
"…and party on, dudes!!!"
Theformat420
Communities
"I read somewhere that if you want to change the world, you have to change the community, to change the community change your relationships, and to change your relationships change yourself."
cagibaxii
"And this saying is why I believe in the necessity of shame, accountability and consequences. Without those, one can't even change themselves. In fact, the worst of them goes unpruned and unchecked. That makes them worse, which makes their relationships worse, which makes the community worse."
thatswhatshesaidxx
Elsa Says...
"'Let go or be dragged' and old zen proverb I heard at a meditation class. Really changed the way I let myself worry about things."
civagigi
"When you can't let go of an issue - whether that's being upset over an injustice, or obsessed over a possibility- if you don't 'let go' then it may take over your life and prevent you from being happy."
clayxa
Save the World
"Don't leave plastic laying around."
TheDarkSoulHunter
"Or just stop using so much of it in the first place."
SailorSpoon11
"There is no simple rule in existence that could change the world. Multiple that can make it vastly better though."
Ill_Ratio_5682
STRIKE!!
"Forget it, Dude. Let's go bowling."
Bonhomme7h
"Great to be the owner of bowling places then."
Crazy-yzarC
Bowling. Bowling always helps. Bowling and karaoke. Try it...
Dirty $$$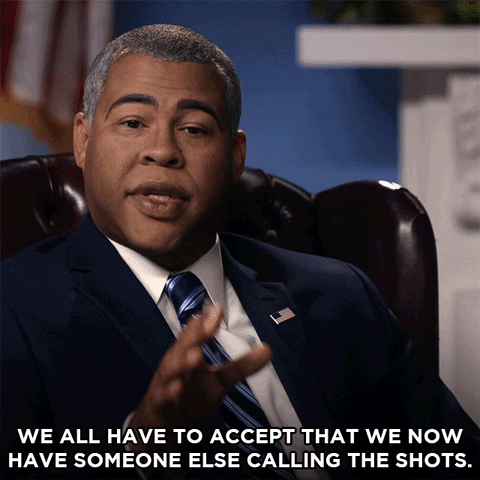 Angry The Daily Show GIF by Comedy Central
Giphy
"Keeping money out of politics."
-domi-
"If we taught critical thinking skills in school, money in politics wouldn't be nearly as effective."
AmericanScream
Good Behavior
"Treats others how you want to be treated."
AlbanyGuy1973
"Doesn't work: Some people WANT to be treated like crap (masochism). Others are incapable of treating everyone like the king or queen they think they are."
P4intsplatter
"This one is bad. Treat others how you think they want to be treated would be an improvement, although it relies on you being pretty good with empathy and stuff."
Quinlov
Upset with someone?
"Any clear communication. People cant read minds so one must use communication. Upset with someone? Talk to them about it, come up with a way to resolve the issue. Pulling away from people cause of a tough time in life, let them know you're going through stuff."
"Try to minimize the potential for a loss in translation so that all sides are understanding each other as much as possible. If theres a roadblock in communication, take a step back and think about how you're viewing it vs them and how you can better understand each others sides."
dalcer
Turn Correctly!
"Use your turn signal(s) properly."
futilelord
"I live in northern Wyoming and it's the same way here. There's about a 50% chance that a person will use their turn signal, almost everybody is driving a massive vehicle, tailgating is the norm now, nobody knows what a safe following distance is anymore, stop lights and stop signs are viewed as suggestions, and the cops don't do anything about it. Driving used to be fun but now it feels more like you're playing with your life every time you go out."
Minmach-123
Be a Light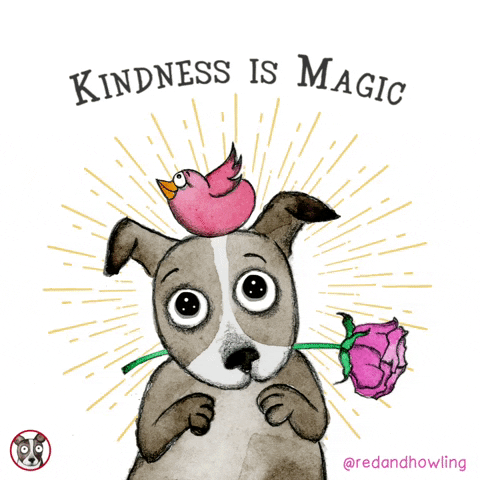 Be Kind Animation GIF by Red & Howling
Giphy
"Be generous and humble. Being generous and kind encourages us to perceive others in a more positive light and fosters a sense of community. Humility teaches you to improve and make a positive impact on the world."
SuvenPan
Not Renewable
"Don't use more resources than what the earth is capable of renewing."
DeathSpiral321
"Yea it's like the debate on fur coats vs those made from polyester, fur coats when properly sourced are much more sustainable."
"With furs, we run the risk of over killing animals and harming ecosystems. That being said, they are biodegradable and if properly maintained, can last much longer. Polyester made clothing however, emits a lot of pollution during its production and takes much longer/doesn't biodegrade nearly as well."
Boomerang
"Do unto others as you would have them do unto you."
Black-Shoe
"Better hope you never run into a masochist."
EmperorG
Hush Up
"If you are not educated on the subject, sit down and stfu. Let the experts with years of education and experience talk."
Ch3m1cal420
"The problem here is that there are topics where the real experts aren't scientists but the people who experience it. These often are overlooked."
otaku_ftm_aspie_blue
Hey Neighbor
"TOLERANCE! and the good neighbor policy you stay on your side of the fence and don't bother me and I'll do the same. Got it."
Last-Voice-Of-Reason
"Deep thinking"
"Be kind to each other. Period."
NoBSforGma
"Deep thinking."
"These are not questions that can be answered easily or quickly. (Except that one for the addict because that usually leads to.... death.)"
"If everyone was kind to each other, there would be no murders, no starvation, no wars. Can you improve on that? Children would not be abused, women would not be raped. Just think about it."
Let me Live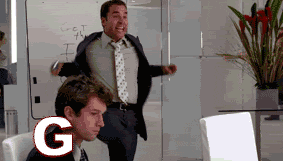 go away gtfo GIF
Giphy
"Mind your own business/live and let live."
advicemovingon
"The problem with that is the decisions you make effect others in society in some cases. Should I be able to drive whatever speed I want and not stop at stop lights even though I might kill some innocent bystander along the way?"
Farmer_j0e00
reducing the discrepancy...
"You can only earn within 1 std deviation of the average income, level out income. This just came into my head, so not sure if it would work... maybe 2 std deviations. But reducing the discrepancy between the rich and poor would do a lot."
istcmg
"Hate it. As it stands in the realm of human attraction if you're a 5'3" ugly guy you're about 1,000 std devs below average. However you can work your arse off and be competent and successful and make some of that up by also being many std devs above average financial success."
"Even if you do that, you're not as well off as someone born tall and good looking: it's still the consolation prize because unlike them you had to work for it, and you'll know anyone in a relationship with you is there grudgingly and would really like someone else more. Who the hell are you to take that small grain of hope of some kind of decent life away?"
zipporah-the-third
Stay Calm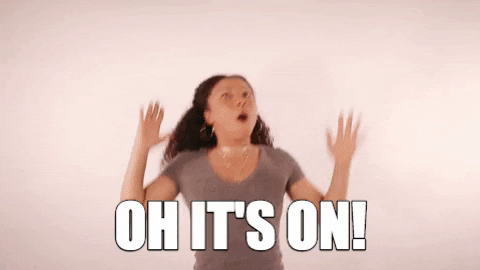 Game On Fighting GIF by Shalita Grant
Giphy
"Simple, the non-aggression principle. You don't do, initiate or threat any harm unto others, unless acting in true self defense."
ufrag
Energy Save
"The lights should be off but the others are actually on as a result of energy protection. You wouldn't want the surge of industrial power on and off like that. It's actually more efficient to leave them on as most models now require less energy to keep consistent temperatures than to surge and cover a wider range of returning to the desired temperature. The lights thing does need to go. Light pollution is problematic."
-Sairax-
What have we learned? Be better, it's really that simple.
Want to "know" more?
Sign up for the Knowable newsletter here.
Never miss another big, odd, funny or heartbreaking moment again.

Keep reading...
Show less
An act of kindness. Strangers lending a helping hand. People from all walks of life sharing a few laughs. These are examples of the things in life that offer a ray of hope for the human race.

We could stand to see more of these positive situations in life, especially in our current political climate.
As the past few years seemed to have brought out the absolute worst in people during the bleakest of times, Redditor MOSTLYSANEBOI wondered if we as a species are still on the right track.
Curious to hear what strangers online have witnessed that left them feeling otherwise, the Redditor asked:

"What incident made you realize humanity is doomed?"
Educators have experienced sobering realizations about our youth.
Future Generation
"No event but being a HS teacher."
– Toihva
"why I have retired 10 years earlier than planned. i'll be very poor but I just can't do it anymore."
– bakemetoyourleader

In Need Of A Reworking
"I actually gave one of my fellow educators a minor mental breakdown during lunch the other day by reminding them that our students are going to be of voting age in the next few years. I don't work in a terrible district or anything, but boy, if you guys only knew some of the stupid sh*t I've heard from these kids."
"I love them to death, but I feel kind of sad about some of the people that we have going out into the world. Our education system needs a huge reworking. But sadly, it's all by design."
– psychobilly1

People Are People
"At my previous job, nothing hit me harder than the time I met up with university students from Harvard to talk about our research project and realizing that they're no different from anyone else."
"The only thing that was different was the fact that they had better grades in high-school and or had some sort of family connection to the establishment (they all came from wealth despite their claims). Literally that's it."
"Up until that point, I figured that these students were amongst the best of the best in our field, when really they're just as good as me or anyone else who has had at least a few months of training, and even then, they're still... normal. They have flaws, ideas, dreams... just like you or me. People are people."
"Edit: Yes. A lot of them are genuinely smart and amazing people who earned their merits. But like I'm trying to convey, they're still just people like you or me."
– mjohnsimon

Some people's behaviors warrant a face-palming, eye-roll-inducing combo.
Swipe, Then Swipe Some More
"I have to limit how much I view social media because there are so many absolutely disgusting people being cheered on and celebrated for things that they should be ashamed of."
– black_soul_gym

T.P. Shortage
"The search for toilet paper in 2020."
– I_want_to_lurk
"Yeah that was wild. We ordered a bidet so we didn't have to deal with it. It's amazing how much less toilet paper we use now. It's like 1 roll a month maybe."
– thebeandream

People working in retail got more than they bargained for.
Simple Math
"I work retail and we are running 50% off this week. People are unable to tell how much 2 of the same product will cost. The products are priced with both the original price and the sale price."
– aniacret

Moronic Customers
"Retail is like this. Customers are f'king morons. I worked at a hardware store and so many people wanted male-male electricity plugs for their Christmas lights. We called this obviously not real item 'suicide wire.'"
"One couple came in and I explained why that is so unsafe. The husband was like 'oh yeah. Duh. We are dumb' while the wife kept arguing. Husband managed to cool her off but she still didn't get it."
"EDIT: Also had a customer come in with an alarm clock he purchased saying it didn't work even after putting the battery in it was stuck on a certain time. Without thinking I pulled the stock sticker off the front and showed him it worked just fine. Then I saw his mortified face and realized he didn't even think to take the sticker off."
– Spiderbubble

Gone Bananas
"I used to work produce. Had a customer ask me where the bananas were... while I was standing in front of a 6-foot tall wall of bananas, with a cart full of boxes of bananas... actively putting them on the wall of said bananas."
"Look man questions are free but you can't ask me to point something out while I'm actively holding said objects. I stared that f'ker down until he walked away cussing me out 'I just wanted to know where the bananas were."'
– flic_my_bic

Tourists And Students In A Room

"I worked at a 24hr convenience store in Harvard Square in the 90s and dealt with mostly tourists and Harvard students. Seeing all these people from around the world and all of our 'brightest' minds collectively in one room made me realize just how stupid people are. It's amazing we've gotten this far. Morons, all of us."
– Sirnando138

The Panic Is Real
"Probably after experiencing how rapidly many people turn into selfish, aggressive, uncivilised thugs over mundane things. Each year, when shoppers are allowed out in public, Black Friday degenerates into the charge of the barbarian hordes. I've seen deranged mothers clawing each other's faces over the last slightly discounted 4K TV. Fist fights over who is next into a store."
"Then we had the lock down in 2020 and I got to see shrieking harpies, pulling each other's hair out over toilet roll. Ramming trollies in aisles. Spitting and swearing nutters charging and tackling other shoppers over pasta and water. Bedlam."
"Recent 'fuel shortages' in the UK saw some areas beset by panic buyers, people getting assaulted on the forecourts. Road rage outside filling stations. Scenes not out of place in a Mad Max film."
"I shudder to imagine how people would react to a real crisis."
– [deleted]

The following issues have a global impact but are continually being swept under the rug.
Environmental Concerns
"I studied ecology and then taught Biology and Environmental Science for 16 years. Warnings from Scientists on climate change have become more and more dire, and global leaders/corporations continue to talk about taking action but they don't actually do what is required. They have instead become skilled at making the average citizen feel bad and responsible for it."
– aartadventure

Ignoring Past Mistakes

"The absolute unwillingness to make decisions based on history. 'The last 3 times we tried it this bad thing happened but itll work this time' it doesn't."
– bludstone

The Plastic Problem
"Not rly an incident yet seeing the progression of one-time use plastic waste and how much plastic is thrown away every day. I work in a hospital. The amt of garbage one pt generates is stupid. In ICU, more stupid. And at my hospital there are about 300-400 inpatients every day. And there are 14 hospitals in just this metro area. This sh*t is all made from oil. One-time use take-out food containers…"
– minnesotaris

Megalomaniacs
"When I realized psychopaths rise to positions of influence at a disproportionate rate."
"Something fundamentally self destructive about humanity, not enough people seek positions in society to better society. Far too often it's selfish people seeking to abuse positions of influence for their own benefit even if it means screwing over everyone else."
– Anagnorsis

And Then There's This

"I'd say 2 world wars in under 25 years would do the trick."
– GooseOk4994

The question we should be asking ourselves is, "what can we do to save the human race?'
Because at this point, it seems that, as a species, we are going nowhere fast.
Allowing total failure is not an option.

Want to "know" more?
Sign up for the Knowable newsletter here.

Never miss another big, odd, funny or heartbreaking moment again.
Keep reading...
Show less
We're more alike than different.
That is the mantra all the peacemakers keep trying to drown us with.
But then everytime we turn on a tv all we see is political an ideological infighting.
Apparently there are a few ideas and points of view we can agree on.
I'm skeptical, but I'd love to hear them.
Redditor YellowB wanted to hear about all the ways that maybe we can actually find common ground in this difficult world. They asked:
"What is something that both Conservatives and Liberals can agree on?"
I would hope the end of the world is a big one. We should all want to avoid that one. Right?
SNL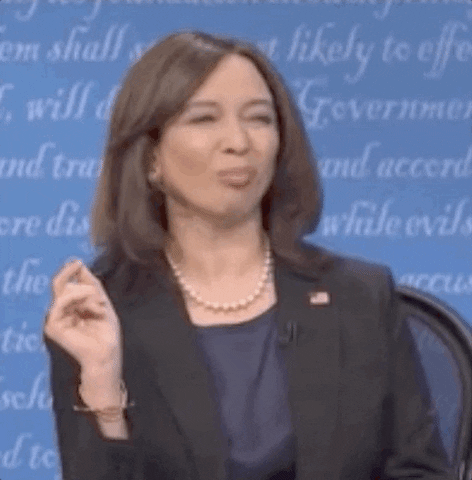 Maya Rudolph Snl GIF by Saturday Night Live
Giphy
"There's an SNL skit about this. Contestants on a game show have to guess whether someone is a Republican by what they believe, and they can't figure it out. Statements like '[social media] is bad' and 'Epstein didn't kill himself.'"
cheesefondue
Chaos...
"That deep down, it feels like we're never really in control of what happens in the world."
Clavicula_Impetus
"That's why I don't like participating in political discussions. A) you're never going to change someone's political views by arguing with them about it and B) it really doesn't matter. The chances of me discussing it actually producing chance might as well be zero."
kazooboy_official
Cheaters
"That congress shouldn't be able to buy, and sell stocks while in office, and should be severely punished for insider trading."
crazyzingers
"A friend of mine works for the lottery and she and immediate family are also banned from ever personally benefitting in any way from lottery winnings. So like if I won the lottery I wouldn't be able to pay off her house or put her kids through college."
blklab16
Stumping
"I volunteered for Obama and was a heavy Bernie Sanders supporter living in Trump country and I have to say, 'liberals and conservatives' can agree on most things when an actual in-depth conversation happens between them. The arguments typically aren't about the issue but differences in perception, ignorance/prejudice, and major differences in beliefs as to how you can accomplish the mutually desired outcome."
ptbus0
Toppings?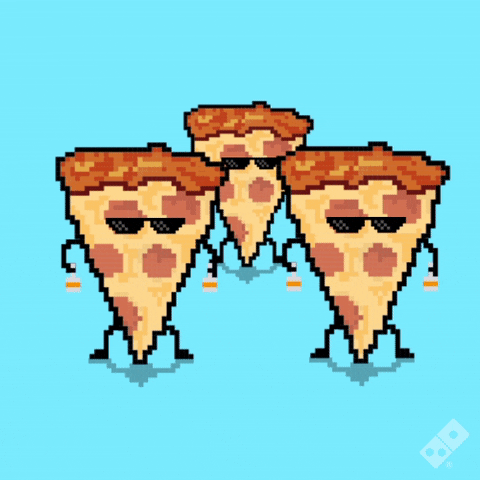 Pizza Pizza Pizza Dancing GIF by Domino's UK and ROI
Giphy
"Pizza. Great equalizer. Rich people love pizza, poor people love pizza, white people love pizza, black people love pizza."
jowens42
Pizza. Pizza and SNL. They bring peace.
Miracles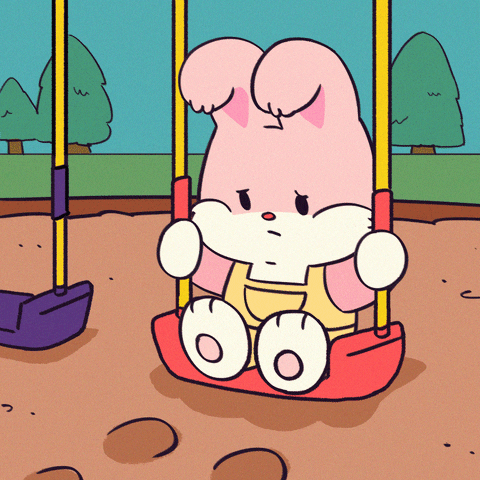 Sad Rabbit GIF by Muffin & Nuts
Giphy
"Cancer sucks."
ianisms10
"You know, I used to think we could agree on eradicating disease, but now I'm not so sure about that."
IAmBadAtInternet
Do they cover invisible jets?
"We don't need an extended warranty for our car."
doctor-mal
"Mess with them. Ask them if that includes modded cars (like a DeLorean with a flux capacitor) custom cars (batmobile), sentient cars (Bumblebee) and if you get a special deal for cars retrofitted with Pym tech since their ability to shrink means they're easily stored safely. Do they cover invisible jets?"
"I love messing with the people who call in. Even better if I can keep it going for a few minutes, slowly escalating the details before they catch on. One set of scammers are catching on - they're starting to hang up when I give them the address for P. Sherman 42 Wallaby Way."
HotCocoaBomb
How High?
"The rent is too damn high."
tenebrous2
"Idk if you're a wealthy property owning person, regardless of political persuasion, you're pretty happy right now. My family member is conservative and talks about raising rents to highest possible because people will pay it. Their boss is a blue-blood liberal who actually does just that. Neither see an issue."
time_wasting_student
Basics...
"My hope is more and more people can agree that the elites use the two party system to magnify our differences, divide us based on class, race, and sex, and keep us distracted and at each other's throats, so that they can continue robbing us blind."
"For example, we're selling billions of dollars of weapons to Saudi Arabia every year which they use for their offensive war in Yemen. Weapons companies and contractors are getting wealthy as f**k, while the common man is squabbling over taking down an old statue or if you need a penis to enter certain restrooms or not."
Omniwing
We need youth...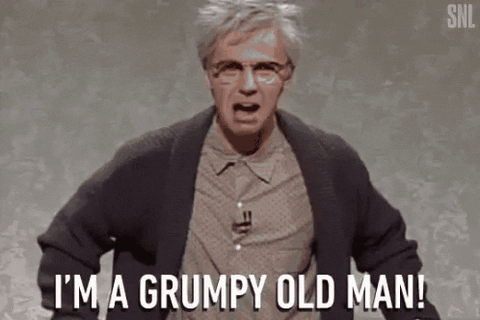 Getting Old Baby Boomers GIF by MOODMAN
Giphy
"That too many people running this damn country are way too f**king old."
"Age does not care what political alignment you are; at some point, you are just too old to be totally in touch with what's going on and to know what's right for everyone. Frightens me to know so many powerful figures here have probably had onset dementia gnawing at their brain for the last 5-10 years."
mtamaranth
Dear God yes! It's time for some retirements. Please. Let's start there.
Want to "know" more?
Sign up for the Knowable newsletter here.

Never miss another big, odd, funny or heartbreaking moment again.
Keep reading...
Show less
They say ignorance is bliss. The more you think about the things that can raise your stress levels, you could find yourself headed on a downward spiral.
Who has the time for that? Most of us would rather not worry about immediate life problems and focus on the present.
While that's all well and good and not dwelling on the negative is perceived as a benefit, realists would rather be mentally and emotionally prepared for inevitable misfortune or catastrophe.

Curious to hear what some of those may be, Redditor bibesh07 asked:

"What's some scary truth that humanity has to accept?"
What's going on?
Perhaps we shall never know the answer.
We're All Clueless
"Nobody actually knows what the f'k is going on."
– Nateisgreat74
"When I was a kid I was sure all adults know a lot and they are all proficient in their job. Now I'm 35 and I'm convinced only 0.1% knows just barely enough to understand things throughout in their field."
– daninet
Lack Of Authenticity

"That plenty of things are fake."
– IDontGetIt68
"Most things are faked or exaggerated in some way."
– nobleskies

The Artist's Quote
"The world won't end, it will just change its name." - David Byrne
–ashedmypanties
We are never guaranteed tomorrow.
Sitting Target
"You really aren't as in control of your body as you'd like to think. A single disease, accident, etc could render you a prisoner inside your own body."
– Another_Road

Emotionally Disconnected

"I know this isn't on the same level as some other responses, but I felt like I was living a pretty normal healthy life until one day when I was 22, I woke up with this feeling I was out of body and disconnected from reality."
"It was like living life behind a pane of glass, everything felt hollow and distant, and my emotional range felt muted. It was such a terrifying feeling, I spent thousands on finding the right 'treatment,' any answer to what I was experiencing. Turns out anxiety and depression are a b*tch and don't discriminate on anyone."
"It's changed my life ever since and albeit there are good days and bad days, it was the stroke of a single night that sent me down that hole of stress and worry. Nightmarish."
– Alliancee
Appreciate The Silence
"Tinnitus which is basically constant ringing and noises created by the brain has NO CURE, AND IS VERY EASY TO GET."
"Dont take your silence & peace for granted."
*edit*
"Thank you all for the upvotes, but seriously i want all of you to help bring a world wide awareness to this horrible condition. its our veterans number 1 disability in the military, millions of americans suffer from it silently, Covid is giving it to people in record breaking numbers, there is no cure Dont believe anyone who tells you otherwise."
"It usually progresses as you age, and if you got it like me and its constant you really are living day to day. your no longer living."
"I had this for a decade, and i got it when i was young from listening to loud music. And everyday the victims get younger and younger. People kill themselves over this its that bad, and it has nothing to do with their mental state. Severe tinnitus will drive anyone insane. Dont take your silence for granted and be kind to one another."
"Please help get tinnitus the spotlight it needs, so that we can get more research and treatments for it. because like i said its very easy to get. LETS CURE IT B4 ITS TOO LATE."
– L4EVUR

"When you die, one of three things will happen."
"Someone will watch you die."
"Someone will find your body."
"No one will find your body."
– stonesthrowaway24601
The Big One
"Cascadia Subduction Zone earthquake. 10-30% chance a 9.0+ earthquake will hit the PNW in the next 50 years. The west coast is not prepared."
– EasyDay

Not Knowing When
"That at any moment you can be gone forever without even getting a chance to think about it."
– Zuesz-_-

The thought of not knowing when our time on earth is through is always on the back of my mind.
Sure, death is scary, but it's an inevitable fact.
And while I can live in fear of death coming to knock on my door at any time, I've chosen to accept death as something that gives life purpose.
That perspective–of one not being able to exist without the other–made me less fearful of the unknown.
Let's revel in the party before it's lights out, I say.

Want to "know" more?
Sign up for the Knowable newsletter here.

Never miss another big, odd, funny or heartbreaking moment again.
Keep reading...
Show less
The difficult part about writing science fiction isn't so much coming up with futuristic ideas, rather it's coming up with how humanity will react to those radical new ideas.
Humanity is a tricky species to wrangle. One minute, we'll reveal our inner most goodness and donate time and money to charity, and the next there will be people reacting to a worldwide pandemic in such a way it makes it last much longer.
With no reasonable way to deduce how we'll react, science fiction futures becomes so much harder to predict.
So what would humanity do if aliens decided they want to drop by our planet?

Reddit user, deeonedarian, wanted your opinion on what would happen should aliens offer a warning when they asked:
"If a radio message from outer space requested, 'be quiet they'll hear you, turn off all electronics' how would Earth react?"
As soon as that message hits a wave of confusion and fear would spread through the populace, that much we can be certain of.
What happens after is the crucial question.

How Can We Prove Space Even Exists?
"People would start debating whether outer space exists or not"
Not-an-Ocelot
"Just like how people handled covid, make some conspiracy theories up so you don't have to change the way you live."
"Space is a lie!! the governments just want to confiscate your technology!"
Aggravating_Ad5989
Not The Same Waves...
"Those goddamn space aliens think they can take away my freedom to blast radiowaves into space?!?!? F-CK THEM, TURN IT UP TO ELEVEN!"
"Then they find us and we all die."
blanketz____
"The best part is that the people thinking this would likely just take their car radios and turn the volume up thinking these were the radio waves scientists were talking about."
V1per41
Maybe Don't Respond At All?
"Well, if the Dark Forest response to the Fermi problem is our best theory, then it would be an obvious trap and we shouldn't respond at all."
tezoatlipoca
"Witch variation is that?"
Ender_Bro_06
"That if you propose two axioms: all civilization wants to survive and there are only finite resources available, the natural conclusion of this is for any civilization that discovers any other civilization to attempt to destroy it as soon as possible. Every civilization is like a hunter creeping through a Dark Forest, making no sound but immediately pouncing on any other creature/hunter it finds. Quite an interesting thought experiment."
tezoatlipoca
Of course, science comes into the matter.
Level headed people might think through a message of that caliber, pondering its implications for our planet.
The Science Doesn't Check Out
"it's a little late for that. we've been leaking radio waves into space for so long that if they haven't heard us, they will soon enough."
PirateCodingMonkey
"Even at the closest star the waves would be barely detectable you would need one huge a-- dish pointing right towards our planet."
"More likely is they discover our planet has life by using light spectroscopy."
Aggravating_Ad5989
"the radio waves have made it about 200 light years, which is basically like throwing a rock out your front door in Massachusetts and waiting urgently for it to land in Nepal."
"That being said, if K2-155d ends up being a planet capable of receiving and deciphering radio signals, they are currently getting our message and should be responding shortly."
LewisEFurr
There Is That Slim Chance
"Most answers around here are taking something for granted: that the sender has good intentions towards us. What if they want to convince us to power off all electronics in order to turn off all of our radar, early warning and guidance systems and any sort of military electronics, making an alien invasion easier?"
"With that possibility in mind, I find more rational to discuss a solution instead of blindly obeying them. It's a space warfare version of getting in a van because a stranger has promised you candy."
Monochromatic_Kuma
We're Already Too Late
That message is very likely responding to Marconi spark-gap signals from a century ago, it's probably a little late to do anything about it now...
Who are we kidding, though?
Humans gonna human.
That's all there is to it.
Tell Humans Not To Do Something...
"We'd increase our electronic emissions by the power of 3 at least."
Ratnix
"Because everyone would go online to see what the heck that was about".
HobbitonHo
"Because millions would say it infringed on their freedoms and do it out of spite."
BrocialCommentary
If COVID Has Shown Us Anything...
"We'd argue amongst ourselves about what it means and what to do right up to the point the aliens arrive and kill everyone"
coughcough
"Don't forget the people who would double down and use more electronics just to show 'em."
redditfive05
"Yup, a significant portion of the population would say it's a hoax even as aliens began openly abducting people"
ChicagoGuy53
"about 2 weeks into the culling, about 1/4th the population has been slaughtered, there would still be a good 10% of people calling it all a hoax and still using their phones and laptops while their family members die from the liberal-alien 5G hoax."
Scazzz
It's Not Always Easy To Decide
"Based on how well we as a species listen to other potentially life-saving advice, we'd probably be f-cked."
Kingsdaughter613
"If we stopped using electronics a lot of people would die. Start with everyone on life support or those who need supportive equipment. Babies in incubators. People with pacemakers."
"And that's not even touching on the actual infrastructure - cities would become uninhabitable. All the money in banks is electric; the financial effect would be horrific. How about the people who rely on electric heat sources? People with emergencies who need 911? All the people who rely on pumped water?"
"No, I can't imagine that some of us might not have a good reason to refuse to listen that has nothing to with conspiracies or refusing to listen. I don't care how 'life saving' not using electronics is; I'm not going to stop performing essential medical services for my child just because the equipment is 'electronic'."
"If we have to stop using electronics we're lost anyway."
Kingsdaughter613
Space is a big largely empty place.
Let's hope it stays that way until humans get their act together.
Want to "know" more?
Sign up for the Knowable newsletter here.
Never miss another big, odd, funny, or heartbreaking moment again.
Keep reading...
Show less