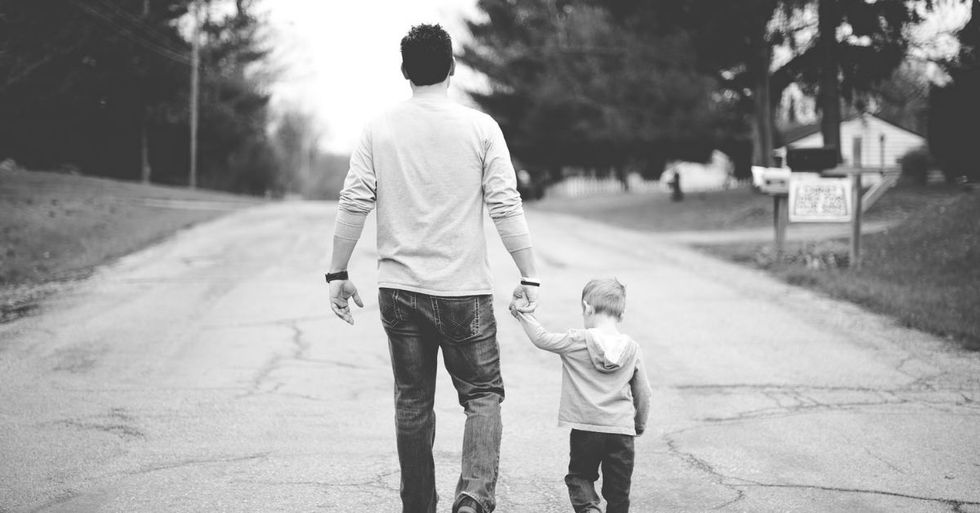 Kids are embracing their fashion earlier these days. One of the main things is breaking down the gender barriers of fashion as a whole. Anyone can wear anything. Until they can't. Case in point… Redditor _OmgItsJJ_ wanted to discuss his story for some feedback. So naturally he came to visit the "Am I The A**hole" […]
More
I used to enjoy thrifting until I realized that the store I used to go to never had anything that I liked. The store became a dumping ground for crappy T-shirts with dumb slogans on them, which I am not a fan of, ever. Needless to say, I stopped shopping there.
How could I continue, when nothing there spoke to me? Sigh. Still on the hunt for a good shop, by the way. But I'm not the only one with particular tastes.
People shared their thoughts with us after Redditor RobotDave asked the online community,
"What is an item of clothing that for you is an instant turn off?"
"I hate..."
"I hate the ones that say 'alpha wolf' or 'trust no one' or 'don't mistake my kindness for weakness.' Like shut up."
HallowedGemsArt
I'm sure someone who would wear the latter shirt is nothing but the epitome of kindness and not a tool looking to compliment and flatter their massive, unearned ego.
"Those dumb wine shirts..."
"Those dumb wine shirts for women. Like 'Rosè all day' or 'toes in the sand, rosè in my hand.'"
[deleted]
Why are these so normalized? It's odd, isn't it?
"The wifey/hubby clothing. Sometimes, just sometimes, it can be cute in a tongue-in-cheek manner, but most times it's very, very cringe."
chiibnoi
Facebook (and dumb people) have forever ruined these for me. I've seen so many that are just inappropriate.
"Platform..."
"Platform high heels when your feet are slightly too big and your toes hang over the front like they're hanging on to the edge of a cliff."
Iilbsure
I want to piggy back on this and say high heels but when they let the pinky toe hang outside of the strap. Like it wasn't invited to the party but it's tagging along anyway.
"Message T-shirts..."
"Message t-shirts that brag about how tough or nasty you are."
marcus-borealis
I will not be spoken to in that tone by an article of clothing!
"Very specifically..."
"Very specifically my fiancés grey and orange plaid shorts."
confused_barista
Hey, I love your fiance's gray and orange plaid shorts. What are you going to do about that?!
"A white shirt..."
"A white shirt with food stains on it."
[deleted]
Let's face it – if you can confidently wear white, then you're pretty brave.
"Skin tone pants (specifically leggings)."
thunderbone
I was once at the the gym and ended up just staring at a woman on a treadmill who was wearing nude colored leggings and a long T shirt - legitimately spent 5 minutes trying to figure out why she wasn't wearing pants and why no one was stopping her.
"Anything..."
"Anything loudly displaying a designer brand."
PNW_Uncle_Iroh
S U P R E M E
P E P P E R O N I
Great, huh?
"Dumb shirts..."
"Dumb shirts like 'female body inspector' and dumb sarcasm shirts."
[deleted]
Yeah, those don't work for me either. They just look cheap.
Hey, we all have our own fashion sense. Whatever doesn't work for you might be a gold mine for someone else. Let them wear what they want... and steer away from what you know you'd never wear, which should be easy enough.
Have some suggestions of your own? Feel free to tell us more in the comments below!
Want to "know" more?

Sign up for the Knowable newsletter here.
Never miss another big, odd, funny, or heartbreaking moment again.
Keep reading...
Show less
I recently learned that skinny jeans are no longer cool.
I know what you're thinking, when where they EVER?
Well, that's just your opinion, man.
But get this, Generation Z is back to wearing those baggy mom jeans.
I'm sorry... I'm not about that life. Now I'll have to hoard skinny jeans before they disappear from the market entirely.
Now some people wouldn't be caught dead wearing them—opinions are strong and firmly held. We heard more after Redditor CharmingWitty asked the online community:
"What is a fashion trend that you can't stand?"
"I hate that..."
"I hate that a few influencers decided to wear Champion and Carhartt clothes and now they're so expensive."
somewanderer13
This is truly wild to hear – it was considered super cheap clothing when I was growing up. You didn't exactly brag about it.
"Expensive clothes..."
"Expensive clothes that look like cheap clothes as if the rich who can afford them are mocking poor people."
OPJimmy
In the words of Dolly Parton: it takes a lot of money to look this cheap!
"Any incredibly short-lived trend..."
"Any incredibly short-lived trend that people end up throwing out in one season. SO wasteful. I only buy things that I'm happy to continue using regardless of changing fads."
audreymarilynvivien
Wasteful is right. This is why I try to buy things that will last – it's more expensive, a true investment, but it's worth it.
"That annoyingly popular..."
"That annoyingly popular tiktok hairdo. The one where guys with typically straight hair throw a bunch of product in it to make it look like uncooked ramen noodles."
B!tchisShadyAF
I wonder what Justin Timberlake's thoughts on this trend are. He walked so these kids could run.
"Cropped tops..."
"Cropped tops that look like normal length tops in store. Why is it so difficult to find shirts that go past the bellybutton?"
ComplicatedlySimply
The frustration is real! Many women complain about this.
"My mom..."
"My mom has to have the Michael Kors MK logo on almost everything she wears. Eyeglasses, shirt, jacket, pants, boots, purse, phone case (all for the same outfit). She's a walking billboard for MK. Sorry mom, love you but nobody is impressed."
CPOx
Yeah, I think the majority of people would agree that logos are pretty tacky.
"They put them everywhere now..."
"Ruffles on clothes. They put it everywhere now and sometimes it's fine but most of the time... Whyyyy?"
anxiousidiot97
I think ruffles don't look great. Sue me. The only ruffles I want anywhere near me are potato chips.
"I don't know..."
"I don't know if it's gotten beyond NZ, but here a lot of young guys are wearing matching shorts and shirts with fruit prints on them, I see it all the time, it's so bizzare. Pineapple has been especially popular this season."
waikatom8
Going to be honest here... I am not a fan of fruit patterns. But you should come out to Bushwick sometime. You'll find them everywhere.
"How it's impossible..."
"How it's impossible to find women's shorts that cover more than the bare essentials. At least it gives me an excuse to go into the men's section with long shirts and big pockets."
[deleted]
Stores geared to hiking and camping usually have shorts that are mid thigh or longer length. They also have decent pockets! Costco carries longer shorts seasonally.
"Cut outs in every dress..."
"Cut outs in every dress and crops everywhere! Like just let me buy something that covers up all my pudgy belly."
LazerTRex
The horror. It doesn't have to be this way. Revolt?
I'm so glad I'm a nobody – that means I don't have to try to look like somebody. Wear what makes you comfortable. Everyone has their own tastes, some more expensive than others. Just don't judge.
Have some opinions of your own? Feel free to tell us more in the comments below!
Want to "know" more?

Sign up for the Knowable newsletter here.
Never miss another big, odd, funny, or heartbreaking moment again.
Keep reading...
Show less
Countless men and women think hands and forearms are the sexiest part of a man, which is why many people are over the moon about the sight of a man in a button-down with rolled-up sleeves.
There's just something about it, isn't there? You're thinking about it right now, aren't you?
If you've not a single clue what people are attracted to, then have a look. You'll be surprised some rolled up sleeves, form-fitting T-shirts, and a well-tailored suit can take you.
People shared their thoughts with us after Redditor [deleted] asked the online community,
"What is the sexiest thing a man can wear?"
"Especially in combination..."
"A properly tailored suit. So hot, even on average or below average looking men. Especially in combination with good general hygiene and a nice aftershave."
EconomyVanilla67
Then it sounds like you'd have a great time walking down Wall Street anytime before 5 p.m.
"My boyfriend has..."
"My boyfriend has an old green T-shirt that's barely too small but it makes his shoulders and pecs and back look SO good and it slims down his stomach. So... old T-shirts that contour their bodies well."
serial_heartbreakee
Ah yes, the form fitting T-shirt. Baggy ones have their place, sure, but the form fitting T-shirt is truly something.
"I'm a guy..."
"I'm a guy and while I'm not endorsing it, I've gotten the most drenching levels of thirst from both men and women while wearing a Spiderman suit. Fellas, do with this info as you see fit."
Maquina90
So what you're saying is you're the only person in a Spider-Man outfit who can get a date while heckling people in the middle of Times Square.
"Anything that communicates..."
"Anything that communicates competence. This is why uniforms are hot."
Jexxlynn
Never heard it explained this way before, but you know what? It makes sense.
"I like when they know..."
"A little bit of stubble. I like when they know they don't have to be clean cut or put together to be fine."
chubbygoodgirl
Clean shaven isn't for me. Stubble definitely has its place!
"If my husband..."
"If my husband, who is 50 and not considered fashionable, ever went back to his younger metalhead days and wore tighter jeans and Doc Marten boots I'd sit on his face so fast."
SeraphoftheDark
I mean... you could tell him. Would probably do wonders for your sex life.
"In public..."
"In public, a tight, but not too tight, somewhat stretchy shirt. Gives a subtle hint to what's underneath. In private, a pair of boxer briefs exhibiting the same characteristics as the shirt above is also hella sexy."
BellaDingDong
Again, some love for the form-fitting T-shirt! And form-fitting underwear is great, too!
"Anything that tells me..."
"Anything that tells me about him or what he's into. A T-shirt with a video game he likes, a rock band, Hell, even anime. I like men that aren't afraid to let their personality come through in their clothes. And if you're not into music or games? I like a nice flannel."
Sobadatsnazzynames
It sounds like you definitely appreciate some personality and that's sweet!
"A nice trenchcoat..."
"A nice trenchcoat, some sick goggles, a devilish grin, and four massive metal arms protruding from his back."
SWEGDovahkin
So it sounds to me like you're really attracted to Alfred Molina as Dr. Octopus. You've seen Spider-Man 2 and No Way Home countless times, haven't you?
"I made out hard..."
"COLOGNE!!! I made out hard with a dude I was not even remotely attracted to whatsoever for an entire summer just because he SMELLED SO DAMN GOOD!!! And bonus points to him for never telling me the name of it. Seriously boys, find your scent!"
SweeTNtasty
Whhhhhhoa. Tell us how you REALLY feel while you're at it.
"I love..."
"I love baggy black hoodies. It's so simple but so attractive on anyone."
Jacksparrowscompass
Well, it sounds like that works... for you.
That's good.
Well, guys. You know what to do.
Time to get yourselves some well-tailored suits, some form-fitting T-shirts and at least a pair of Doc Martens while you're at it.
Have some suggestions of your own? Feel free to tell us more in the comments below!
Want to "know" more?

Sign up for the Knowable newsletter here.
Never miss another big, odd, funny, or heartbreaking moment again.
Keep reading...
Show less
Are you like me and the 1990s were only 10 years ago?
Yes, I can do the math, but 1990 being 32 years ago still seems unreal.
Why is that?
Maybe it's the fact it marked the end of the 20th century and beginning of the 21st.
Either way, it just doesn't seem that long ago and the nostalgia for the trappings of the 1990s is strong.
Redditor PrimaryYam9432 asked:
"What is something outdated from the 90s you want back?"
Affordable Housing
"I lived in a one bedroom apartment in San Diego in the nineties to the tune of $400 a month. I'd like that back, please."
"I looked up the specific place I lived. That one bedroom runs $1,650 now."
– stupidlyugly
Missed Opportunities
"the lighter side: malls, there was literally everything there. I lived at that place. Also, for some reason, floppy disks. IDK why, but I really miss them"
"the darker side: a sense of hope for my financial future. I was 15 in 1999, working my first job. Trying to leave a sh*tty situation, had plans to join the military after high school to pay for college.
"Had a grand mal seizure the summer after I graduated (got diagnosed with epilepsy) so that nixed that; and after multiple failed attempts at college, finally graduated when I was 32. I'm making 4x what I did in high school, but I've never left the midwest. never seen the ocean, or been on a plane."
"Had to file bankruptcy twice because of medical issues, and have always had clunker cars. Unfortunately I'm not the only one in this situation, but it still sucks"
- rabbid_panda
Cheesy Video Games
"Westwood Studio's real time strategy games featuring cheesy live action videos between the levels. I'm fine without the dial-up multiplayer though."
– 3Bonhomme7h
Subscribe, Subscribe, Subscribe
"Software that you buy one time and own. Looking at you Adobe."
– mtsai
"Being able to own things without having to take out a subscriptions."
– qzcl
"This is exactly what I was going to say. Being able to buy something and be done. Now everything has a subscription attached to it."
"Software is one of the worst examples but even the auto industry is trying to get in on the subscription money by requiring additional monthly plans to access features of your car that you already paid for."
"A local HVAC company is attaching a subscription to their work. So you pay them to install it all and then a monthly fee for them to be on-call in the event it needs maintenance."
"At work our IT support company stopped doing ad hoc service calls unless you subscribe to their monthly service plan. So the company is paying triple the price and getting basically the same thing except in theory the amount of service call they can request is 'unlimited'."
– sullivan80
Your Local Video Store
"I miss going to video stores and browsing."
– sonic_tower
"I do too. That was a fun Friday night as a kid. Going to Blockbuster to pick out a new movie to watch."
"It's not the same getting on Netflix and spending an hour looking for something to watch to only wind up watching something you've already seen."
– brokendowndryer
"Yep! As a kid my dad would come home from work on Friday evening and take us to Hollywood video."
"We'd pick out a movie and get a pizza on the way home. Good times."
– Its_Juice
Commercial Breaks
"Reasonable commercial lengths."
"Now ESPN has 5 minute commercial breaks..."
– coreynj2461
"My least favorite trend is a commercial break, then they come back for 1-2 minutes with some tiny snippet of 'coming up next!' then go to another commercial break."
– thishasntbeeneasy
"Or they smash the credits into a tiny window, while running ads on full screen. Can't even read the credits if you wanted to."
– reddit_bandito
Accountability
"Not having to make an account for EVERYF'KINGTHING!"
– Dapper-Discipline-54
"And lately every time I sign up for something, they send me texts now too in addition to emails that I don't want. Leave me alone!!"
– Sefira23
"I'm so over this. Especially when you're supposed to make a different password for every account you have. My brain only has so much memory for passwords anymore."
– McUberForDays
Social Media
"This is probably more late 90s/early 00s than the 90s as a whole, but a social media-less internet."
"It felt like an escape from real life, as opposed to an extension of it."
– Spooginho
"Remember when they told us to never identify yourself on the internet? And now they put their whole life on it."
"I miss web 1.0 where anonymity was the point."
– duffman13jws
"Remember when our parents told us not to trust anyone on the internet, but now believe everything they see online and lecture us about it?"
– Harsimaja
"My mom when I was 16 and got my first PC: 'Don't put your pictures online!'"
"My mom now: 'Send me grandson pics nowww! Need new profile pic and header!!'"
– Myrmele
RIP Geocities
"Geocities web pages, made with heart, not for money."
– RaminGold
"I do miss Geocities. It was sh*t, but atleast anyone could have a web site for free hosted on a server that was relatively fast and reliable."
"Nowadays, good luck to find a good free web hosting..."
– thephantom1492
"Oh my god, my bff would purposely go to my crappy Geocities site and sign the guestbook as ridiculously over the top characters like 'Madame Consuela de Soliz-Camacho-Dubois St Bernard,' and she'd write their comments in Spanish, German, French, whatever she felt like that day."
"It was so stupid but for idiot teenagers back in the 90's, it was the height of hilarity that she could prank me without being in the same room. Good times."
– avoidance_behavior
Why Is This Phone Smart?
"Not being able to be reached 24/7."
"Remember when the only people who had cell phones or pagers were doctors and high end business professionals that NEEDED to be reached at a moments notice."
"Now, everyone is expected to be available at any time. And if you elect to stand your ground and establish a separation between work/personal life you're considered 'rude' or 'difficult to communicate with'."
– Luke5119
"Yeah, remember when you let the house phone ring during dinner?
"I remember my dad grumbling if the phone ever rang: 'It's dinner time, nobody should be calling now. Who calls during dinner?!'"
"You didn't call people's house after about 8pm either unless you knew it was okay. It was rude—that was private, home time."
– what_the_a
Buttons & Knobs & Dials
"Technology with buttons and knobs."
– Ashtar-the-Squid
"Agreed! Some things I just don't want a touch screen for."
– Knightly-Bird
"I hate touchscreens in cars because 1) you just know they'll wear out and be expensive to replace and 2) I can't use it by feel and have to take my eyes off the road to adjust anything."
– Msktb
"Agreed! Why does my Microwave need to have touchscreen? I don't want to touch the panel with my fat butter and chips fingers. I want use the back of my hand."
– MedonSirius
"All my touchscreen appliances start to fizzle and fail pretty quickly. All the analog or mechanical ones still work from decades ago, or I can at least open them and clean some contacts."
– F*kM0reFromR
Pinball Wizard
"Arcades, I think going to arcades to play classic games or new games would be fun."
- T3Dofficial
"I miss arcades, they're still around but not as common as they once were. You could go to the mall and it had one, movie theaters would have a little arcades, there were cabinets all over.
"Now, if you find an 'arcade' it's usually prize games. Claw machines, those stacker games, etc..., you rarely find the actual video games."
- Crissxfire
Low Tech
"Appliances that didn't have any smart features! I want a bloody fridge that doesn't have all the bells and whistles that can last 2 decades."
"I don't want a smart fridge that dies in 5 years because a circuit board in it is destined to fail in that time frame."
- vp2008
One Stop Shopping
"Toy stores. Toys R Us died years ago, KB Toys way before that."
"We have toy sections at Walmart, Target, and others but it's not not same. Getting some birthday money and browsing an entire store with all these options."
"Way better than just looking at pictures on a site like Amazon. Shame we don't have any big chains like that anymore."
- Crissxfire
Top 10
"I miss the music charts (and if you are in the UK you will know, Top Of The Pops). They still exist, but aren't the same now that streaming is included."
"Back then if you wanted to hear you favourite song you had to wait for it to come on the radio and record it on a tape, or find it on CD in a shop."
"Now you can listen to whatever you want whenever you want, and that's really f'ked up the charts, and the association of particular sub cultural movements in music with a time, like grunge and Brit pop."
-
Look Forward To All Week
"Saturday morning cartoons. WB Kids, Yu-Gi-Oh, Pokemon, Static Shock, Jackie Chan Adventures, you name it."
"Used to sleep over at my best friend's house on Friday nights and we'd wake up at 7 in the morning on Saturday to watch cartoons and eat pancakes. His mom would always make the pancakes small and we'd sit and brag about eating 14 pancakes."
"Brown sugar, maple syrup. By noon we were drunk on Dr. Pepper, by 2 in the afternoon we were destroying each other with Smash Bros.
"Wash, rinse, repeat. Every weekend."
- brashull
Exploration Over JFGI
"A feeling of the unexplored, of adventures."
"Is that BBQ place any good? Only way to know was to try it."
"What's over in that neighborhood next to ours? Take a drive for yourself."
"Even wondering about facts, like when something originally happened or who did it, or the capital of Kazakhstan."
"The world felt bigger, full of unknown places, things and people."
‐ LoveSpiritual
Work/Life Separation
"The lack of expectation that your employer and coworkers are entitled to your entire life, including your web activities."
"I get labelled as 'weird' or 'secretive' because I refuse to give out any social media accounts to current co-workers. In fact, I preemptively block my coworkers' accounts if I can find them."
"You had work friends and they were just that: work friends. They knew you at work."
"If they were a truly great person you wanted in your non-work life, you invited them in."
"Now people feel entitled to your entire life just because they see you regularly."
"P.S. Make one easily found 'work' account under your legal name if you must, post nothing, say 'you have x account but you don't really use it much'."
"Set up a second account, be intentionally vague about identifiable info, NEVER mention your employer/school by name and DON'T SHARE THE ACCOUNT WITH ANYONE IN YOUR OFFLINE LIFE."
"Even if they won't intentionally give it out, the algorithms will."
- -ArtFox-
Offline Learning
"Decent offline encyclopedias and learning software."
"Encarta or another decent offline digital encyclopedia of some form would be ace even today. As soon as you've lost signal/WiFi, or out of data, your mobile phone or computer suddenly becomes a lot more useless than before."
"So if I could purchase a one time reputable program, then I could learn stuff free from the biases and distractions of the internet.
"Computers before the internet exploded, seemed to rely a hell of a lot on offline software for research purposes. So there were a lot of good ones."
"I remember there were decent bundles, so as well as Encarta 99, we also had this really cool Space educational disk."
"I suppose, technically Apps on phones could fulfill this to a degree these days. But all the ones I've used are online connected and ad-ridden."
- Quit_social_media
🎵 J - E - LL - O 🎶
"Jell-o Pudding Pops."
"They were the best thing ever!"
- hamiltd3
Nostalgia is a funny thing—we tend to romanticize our past.
If we truly went back, we'd probably discover all the things we'd miss from our future.
But we still miss a lot from the 1990s.
Want to "know" more?
Sign up for the Knowable newsletter here.

Never miss another big, odd, funny or heartbreaking moment again.
Keep reading...
Show less