Accepting reality is never fun.
Once the allure of childhood wears off, all we have is a hard smack of concrete reality.
Redditor Shutup_Iamtalking wanted all of us to take sometime and prepare for life's harsh realities. They asked:
"[Serious] What is a disturbing truth, every adult has to face eventually?"
In order to get through the day we have to deal with the menial facts. Good luck.
Farewell...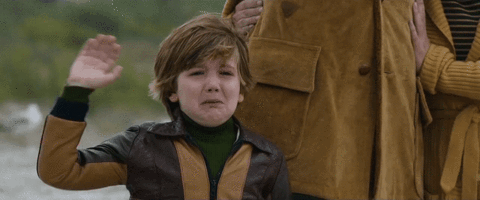 Good Bye GIF
Giphy
"Unexpected family deaths."
SunTzy69
"Every single person you know will die. It's just a matter of who between you dies first."
Social-director
Routine
"Life maintenance. You are gonna have to wash those dishes, Do your hair. All your hygiene and house cleaning. It never ends"
VexOut
"Same for my mom - she went from being a SAHM to getting 2 part-time jobs (maybe 3 now?) she loves, makes just enough to hire a maid/masseuse/gets crap delivered instead of going to pick it up. She prefers the community and routine her jobs provide and would rather come home to a clean house than do chores and run errands herself."
TbhIdekMyName
When We Were Young
"Damn, this thread made me not wanna grow up anymore lmao."
wassass1n
"Hold on to your youth, take too many pictures, forgive quickly, tell your friends and family how much they mean to you, aim to make other peoples day."
renderguy20
Succession
"In a lot of ways, succeeding as an adult means constantly challenging yourself to be in situations that are really uncomfortable. This applies to work, school, social life, and even just the day to day life of getting stuff done."
zazzlekdazzle
"Wow... so much truth in this one. Whenever you open a new door, the rest of the world doesn't move out of your way or even try to make it easier."
Bart-o-Man
NOOOO!!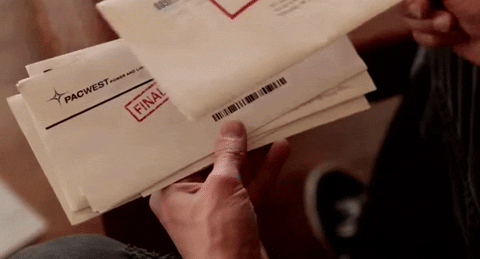 overdue relapse records GIF by Red Fang
Giphy
"The mail your parents got that you wanted as a kid?? Yeah... it's just bills."
jbrown3152
I hate truth. But here we are listening.
Tissue
Unravelling Toilet Paper GIF
Giphy
"Like toilet paper, closer to the end, faster it goes."
Suspicious-Bear-8940
"This is a wonderful analogy."
semiferal916
As Time Goes By...
"Caring for your parents as they weaken and die. If you are lucky they keep their wits until the end."
AblativeLaser
"This is hitting me hard, and I'm not even in the worst of it yet. Last year my dad took me skiing, something which he used to do a lot when I was a kid."
"He used to be an excellent skier. This time he could barely see the counters of the slope, wanted to stick to the bunny slope, and even then came close to seriously injuring himself multiple times. He put on a happy face, but we both tacitly understood that this was the last time he would ever go skiing. It's hard not to get sad at that realization."
zemplis
Behave
"With the exception of your minor kids, all of your relationships are based on continuous mutual renewal, cancellation at any time for any reason. This includes your parents, your spouse/partner and your siblings. Consequences for behavior can thus be very disproportionate in an absolute scale."
NotAnotherEmpire
Good People
"You will have friends who turn out to not have been friends. Some people aren't good people."
LivingLosDream
"You also will outgrow friends and that's ok. I'm nearing 50 and there are people who are no longer in my life simply because I'm not in that part of my life anymore."
"Nothing 'happened' per se, it's just that you move in different directions. I find adult friendships tend to be much more fleeting, if you don't have some commonality holding you together (the office, a volunteer organization, an activity, etc.) the friendships tend to fade."
SuchLovelyLilacs
That's Life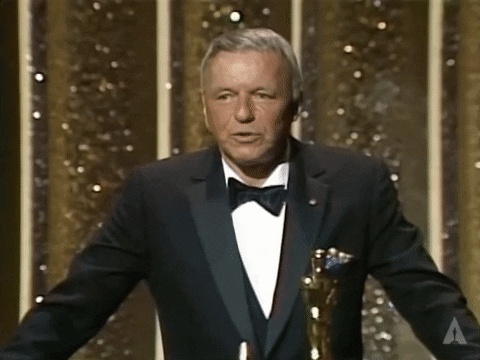 frank sinatra oscars GIF by The Academy Awards
Giphy
"Life is not fair. It will never be fair. You're not guaranteed happiness and hard work doesn't always pay off. You can do the absolute best you can and still not make it in this world. Such as life."
Rootrazz
Truth is hard. Life is hard. So if we're gonna live. It's gonna be hard.
Keep reading...
Show less
History is fascinating, not least because of all of the disturbing things that have happened.
For example, have you ever heard of Unit 731? It was a covert biological and chemical warfare research and development unit of the Imperial Japanese Army that engaged in lethal human experimentation and biological weapons manufacturing during the Second Sino-Japanese War and World War II.
Biological weapons testing, freezing experiments, and vivisection were commonplace there and for many years the Japanese government did not recognize the horrors that were committed there.
The atrocities committed in Unit 731 were dramatized in the films Men Behind the Sun and Philosophy of the Knife, which, it should go without saying, are not casual viewing. (Seriously. Only for those with strong stomachs who can handle extreme horror films.)
Sadly, Unit 731 is not the first or last disturbing historical thing you'll read about today. People told us more after Redditor MoistPirate6130 asked the online community,
"What are some actual disturbing historical facts that you know?"
"During the construction..."
"During the construction of the film center of the Cultural Center of the Philippines, a scaffolding accident caused 169 construction workers to be buried alive in the wet quick drying cement."
yakuichi
I'll take "Top 10 Things to Never Ask Imelda Marcos" for 1000, Alex.
"The Cambodian genocide killed an estimated 1.5 to 3 million people between 1975 and 1979."
Longjumping_Toe3929
The Khmer Rouge's murder campaign is one of the most effective in recent history. The "killing fields" are visited by thousands of tourists each year.
"During the Iran-Iraq war..."
"During the Iran-Iraq war the Iraqi army laid cables all around the Hawizeh marshes (on the border of the two countries) and affixed them to big generators. When the Iranian soldiers tried crossing the wetlands the Iraqi would simply turn on the generators and the Iranians would drop dead."
"Afterwards they gathered all the bodies, laying them in long rows several layers deep until the top layer was above the surface of the water. Then they sprinkled the rows with lime and covered them in a thick layer of sand. This way they could cross the marchlands with their vehicles. They built roads out of the corpses of their enemies."
GoatintheShell3
The Iranians knew parts of the border with Iraq were heavily mined but lacked the equipment and training to safely remove mines, and doing so would have slowed any advance into Iraq.
So they convinced young men that running in groups across the minefield was the best way for them to support the war effort.
"In the 1950s..."
"In the 1950s the US government dropped "bio bombs" of "non-harmful bacterias" in public areas in order to see how they spread and how safe the people were from bio-warfare. It was called Operation Seaspray. It wound up making people sick."
[deleted]
Gee, I bet that was a surprise.
Not.
"So Governor Ratcliffe (the idiot in the purple suit with the pug from Pocahontas) was killed by the women of the Pawmunkey. They used oyster shells to skin him layer by layer until dead. And they likely let it last given the offenses Radcliffe had done toward the tribes of the area."
Silk_Facadian
Now there's something you don't read everyday...
Creative... and gruesome.
"During World War II..."
"Korean comfort women. During World War II the imperial Japanese army kidnaped thousands of Korean women and girls to be used as slaves."
mermaid_with_pants
Relations between the two countries are still strained as a result.
"People used to eat mummies. And use the ground up parts in paint."
Fillory_Alice
Mummy unwrapping parties were a thing.
Spanish Flu
"The Spanish Flu killed between 17 million to 50 million, and possibly as as many as 100 million people in the 1920s, making it the 2nd deadliest pandemic in the world after the Black Plague."
sagganuts18
Let's just say that as awful as COVID-19 has been that we're fortunate it is not anywhere near as deadly.
"They forced them..."
"The U.S. government took thousands of Filipinos from their homeland in the early 1900s and placed them in a 'Human Zoo' in Coney Island, New York for American entertainment."
"They forced them to wear their traditional clothing all the time despite the colder weather, perform dances and even made them eat 'dogs' for the audience in order to emphasize that Filipinos are uneducated savages."
FancyExtension704
The same happenend in Belgium during the colonisation of Congo under Leopold II. What horrible history.
Have you lost your faith in humanity yet? We totally understand if you have. Humans are capable of horrible things, as history has shown time and again.
Have some facts of your own to share? Feel free to share them with us in the comments below!
Keep reading...
Show less
There are just some things in life that are not necessary knowledge.
Maybe we always hold out that tiny bit of hope we will one day be on Jeopardy... because you never know.

It's the creepy facts about life that leave me wondering and reeling.
Redditors Panzer_ace_8 wanted to compare notes on the things we're aware of that maybe we wish we could forget. They asked:
"What's a disturbing fact you know?"
I mostly know disturbing facts about serial killers. As if that isn't enough. This should be fun.
Rest Well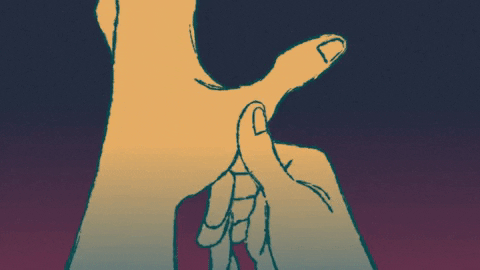 Hand Pain GIF by Petelski
Giphy
"The skin mites that live on your cheeks come to the surface at night to find mates and do the deed. Sleep well."
Hullaba-Loo
Cannibals
"If you were to eat another adult human being, it would be approximately 125,822 calories. I went down a rabbit hole on Google and yeah."
ItsmeTrev
"How come it's almost 126K?"
Blablabblue
"Math. Average human is say 70 kg, has 20% bodyfat, so 14kg of fat. Fat has 9kcal per gram, which makes it. 126,000kcal. Math never lies! But I do make plenty of mistakes. Probably it's more complicated - but directionally seems legit."
NekkidApe
Decay
"Within three days of death, the enzymes from your digestive system begin to digest your body."
floopowdertravels
"I guess it's reassuring to know your body decays before bugs can even get a shot to help your body decay, sort of like a medical death except your body willingly does it for you instead of doctors."
Standard_Zero_3152
People on Earth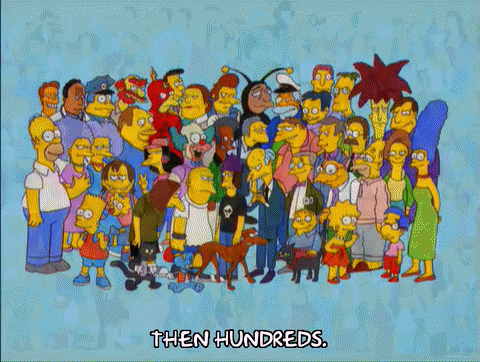 season 11 people GIF
Giphy
"If you are 25 years old, approximately 1/3 of the entire world's population that existed at your birth, have since died."
ColSurge
How do people just stumble upon this sort of info? Y'all must read.
Gotcha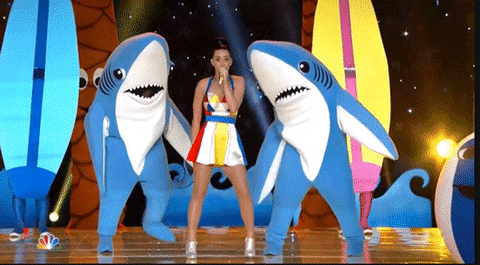 Katy Perry Sharks GIF by Vevo
Giphy
"Some species of shark will 'waddle' onto land in order to catch more prey."
CARMBLOVER
War
"During World War 2, Japan bombed China with fleas infected with the bubonic plague."
XoGossipgoat94
"Man they were just straight attempting to kill as many civilians of possible with that one."
JesseAster
"This is why a large portion of Chinese loathe the Japanese."
dicker_machs
Crush
"It's believed the USS Thresher or USS Scorpion (don't remember which one) took around 20 minutes to go to crush depth in it's free fall."
Jigsaw_isnt_a_puppet
"My Uni mate is a navy submariner and he said that if a problem isn't your department you just ignore it, because ultimately it either gets fixed or you die, neither of which are scenarios you can do anything about. Him and a friend were playing Fifa in their bunk when the whole sub tipped to 45 degrees. They just kept playing at 45 degrees… it got fixed eventually but they're reactor crew so nothing they could do to help either way."
FreegardeAndHisSwans
"body farms"
"There are places called 'body farms' were scientists and researchers look at the decomposition process of human remains in different circumstances. Basically a big area somewhere outside were human, sometimes pig corpses are laid out to be exposed to the natural elements or they're even enclosed somewhere (like the trunk of a car). They're actually important e.g. for forensic anthropology to help solve crimes. And you can donate your body for research after you die!"
ThisMessOfMe
Miles Long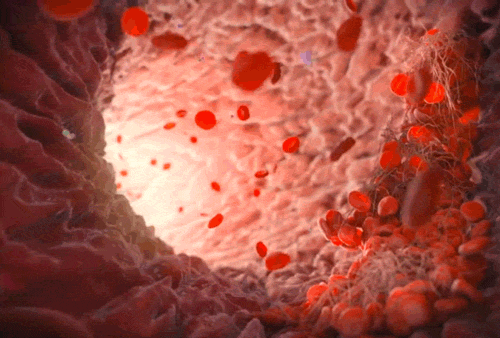 art GIF
Giphy
"Your body makes blood vessels of about 7 miles in length for every pound of fat you gain. This in turn strains your heart as it has to work harder to pump blood through the new network of blood vessels."
macaronsforeveryone
Well there are things I never needed to know. But now we do.

Want to "know" more?
Sign up for the Knowable newsletter here.
Never miss another big, odd, funny or heartbreaking moment again.
Keep reading...
Show less
CW: Suicide
There is so much to learn in life.
And once you acquire certain things mentally, you regret it.
How much 411 have you come across over time that made you think... "How can I unlearn that?"
Yeah, not possible.
Knowledge is power and sometimes it's a nightmare.
Don't we have enough to keep us up at night?
Damn curiosity.
Well let's do some learning.
Redditor RedBoyFromNewy wanted to shed some light on creepy issues we need to be discussing. They asked:
"What's a disturbing fact that not a lot of people know of?"
So who is ready to spill, and where do you find the info?
From the Guts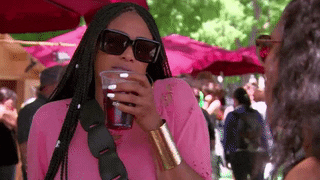 Basketball Wives Ugh GIF by VH1
Giphy
"Without mucus your stomach would digest itself."
Ddubsquizzee
"The reason you body produces more saliva before vomiting is your bodies way if protecting your mouth from the acidity of the vomit before you actually throw up."
-AntiVegan-
Death
"There are more suicides than homicides in the US every year."
tmsanch
"60% of all gun deaths in fact are suicides. It is estimated that someone offs themselves with a firearm every 20 minutes in the US. And 80% of them are males."
hymnsees
"And what's worse (knowing, as my family just went through this.)... 70% of suicides have no note. It's a common misconception that most people leave a note and it just isn't true. Mainly because a lot of people who write notes realize they don't want to go through with it. Those who are 'successful' just do it."
jdward01
After...
"You can give still 'birth' if you die while pregnant. The decomp process will force the baby out. It's rare but it does happen."
MelissaAthalie
"This is usually what ends up happening when a pregnant woman gets murdered. They usually find the fetus either completely separate (like in the Lacy and Connor Peterson case) or in the same location as the mother, but clearly birthed (like with the case with Shanann Watts). It's something I never knew happened until very recently and I think it's one of the most horrifying aspects of death."
rivlet
Disaster
"The deadliest ship disaster was the MV Wilhelm Gustloff, a ship built during the Nazi Regime. In January 1945, she was evacuating 10,000 German citizens ahead of the soviet Invasion when (albeit ironically) a Soviet Submarine spotted them, and fired three torpedoes. The ship was on the freezing cold Baltic Sea, and the davits (ropes) for the lifeboats had frozen over."
"Not only that, but the ship was only meant to carry 2,000 people normally. These two factors, coupled with the harsh angle the ship was sinking at, meant only half of the lifeboats could be deployed. 9,400 people drowned to death that night, and nobody knows about it."
TheNonbinaryWren
I See You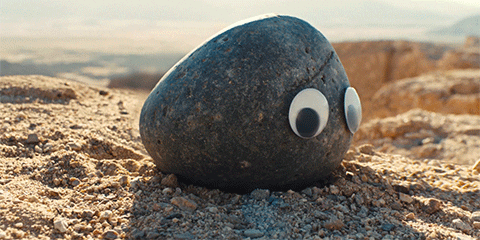 Kung Fu Wtf GIF by A24
Giphy
"Your eyes have a separate immune system than the rest of your body, and if your normal immune system ever learns about your eyes, it will target them and you'll go blind."
hiruko_uchiha
Oh my eye. How do we protect them? As if I don't have enough stress.
Launched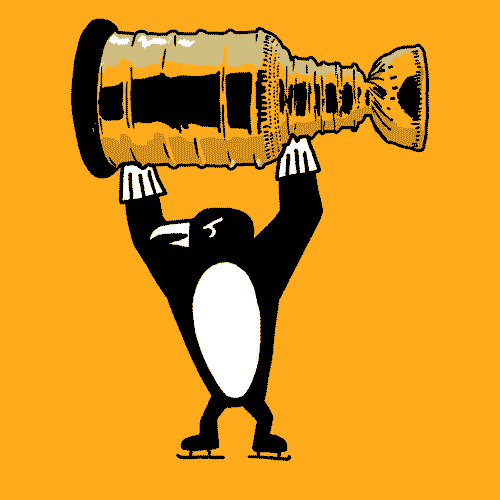 Stanley Cup Nhl GIF by GIPHY Studios Originals
Giphy
"Penguins can launch their poop out of their butts like 5-6m far."
Bela_hrn
Despair
"Cotard's delusion, also known as walking corpse syndrome, is a neuropsychiatric disorder in which the person is in eternal damnation. They literally believe they are dead or dying [or don't have organs], the amount of despair is unimaginable and simply can't be grasped by people not suffering from it."
SweetTimpaniofLogic
'hard problem'
"It may seem like we know a lot about the human brain, but our standard way of studying brain activity is an fMRI, where a single pixel contains over 3 million neurons. That is more than many vertebrate animals' entire brains. The truth is, we really have no idea how the brain gives rise to consciousness."
"Edit: Even if we somehow perfectly worked out all the neural correlates of consciousness so we could say a mental state happens if and only if some exact pattern of brain activity happens, we would still have the 'hard problem' of consciousness: Why do these physical processes give rise to raw subjective experience, rather than just happening 'in the dark?'"
zeugenie
2 Minutes...
"If your esophagus closes and you cannot swallow, you have about 2 minutes before saliva starts reaching your windpipe. It is not a long time, but it is long enough to panic..."
grat_is_not_nice
"I have Eosiniphillic Oesophagitis and have had food stuck in the oesophagus for up to 24 hours before. And it's horrible. You don't realise how much saliva you swallow, to be constantly choking and vomiting that back up isn't the best experience!"
AwayFollowing554
Get Lucky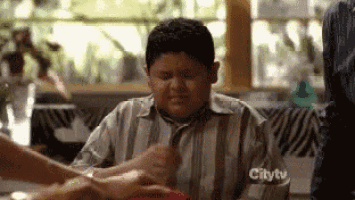 Prayer GIF
Giphy
"You've probably been closer to dying multiple times in your life then you even know. Just got lucky, or unlucky depending on who you are."
GingeBeardManBro
Well that's enough to disrupt sleep for life. Thanks y'all.
If you or someone you know is struggling, you can contact the National Suicide Prevention Lifeline at 1-800-273-TALK (8255).To find help outside the United States, the International Association for Suicide Prevention has resources available at https://www.iasp.info/resources/Crisis_Centres/
Want to "know" more?
Sign up for the Knowable newsletter here.
Never miss another big, odd, funny or heartbreaking moment again.
Keep reading...
Show less
If you've ever been curious about prions or about missing persons cases, then you've come to the right place.
How many of you have made a habit of staying up late to read all of the disturbing Wikipedia entries you could find? Just me? Sorry, not sorry... I can't help that I have a very morbid mind.
But once you fall down a rabbit hole, you might come across some information that even the best brain bleach wouldn't be able to get rid of. People shared their thoughts with us after Redditor CallOfDutysVeryOwn asked the online community,
"What is the most disturbing fact you know of?"
"Half of the homeless people..."
"Half of the homeless people in America were in the foster care system at some point in their lives."
toasty_turban
It will always be too soon to learn this fact.
"It's not illegal..."
"It's not illegal to eat human flesh in most places."
ComfortableTeach963
Oh yeah? Well, it should be illegal to eat MINE, how about that?
"Oh!"
"Oh! I just remembered one. Prions!"
"Prions are misfolded proteins that copy over to other cells. If a brain surgeon suspects that the patient has prions they will run a test and if the patient has it they will just stitch the person up. Why? Because there is no reason to finish because the patient will die anyway."
"In other words it has a 100% fatality rate."
SandlerTheSleepless
Great, another thing to keep me up at night.
Thanks.
At least it'd be quick... right?
"The fact that NASA..."
"The fact that NASA can detect world killing asteroids and know when it will hit but CAN'T detect city killing asteroids due to the size being greatly smaller."
bowlessy
Don't Look Up clearly needs a sequel of some kind.
"30%..."
"30% of people reported missing, and found dead, were killed by the person reporting them missing."
Leaping-Kitties
There's a reason why these investigations tend to focus on individuals closest to the victim.
"Only 20% of the males..."
"Only 20% of the males born in the Soviet Union in 1923 survived World War II."
Rebkmfdm1784
This fact alone tells you so much about the devastation of World War II.
Utterly catastrophic.
"The universe outside of Earth..."
"The universe outside of Earth is completely silent. Sound on Earth travels through vibrations in the air. But in outer space, there is no air for sound to travel. Basically saying, nobody will hear you scream."
Iloveicecream
Paging Ellen Ripley... come in Ripley.
"When the guillotine..."
"When the guillotine was initially introduced, people fought to be executed first coz the blade would become dull later and not cut their heads off in a clean chop."
ItchyPage
This is morbid as hell and I also hate how much I understand this logic.
"During the late Roman Republic..."
"During the late Roman Republic, one of the richest men in Rome, Marcus Licinius Crassus, used to own a team of firefighters (there was no dedicated firefighter service at the time). If your building was burning, he would offer to buy the building. If you agreed, he put out the fire. If not, his team of firefighters just left and let the building burn."

InquisitiveBallbag
Crassus was quite the monster.
There's a story that claims that after he died the Parthians poured molten gold into his mouth to mock his thirst for wealth.
"What would the world be like..."
"A super pandemic, with a mutated virus that is both easy to spread and deadly, could easily wipe out half of the world's population. No government has the resources stockpiled or the public properly educated to help mitigate the disaster."
"What would the world be like if every other person was gone?"
SyntheticOne
Well, this fact hits harder knowing how humanity is dealing (or not dealing) with the pandemic going on right now.
"There could be..."
"There could be a planet-sterilizing gamma-ray burst heading our way right now. There's no way to stop it, and we wouldn't even know it's coming until it arrives."
gofunk1
In that case, we might as well live it up, right?
It'd be over quick!
"Think about..."
"Think about the most insanely horrifying act that you've ever heard of a human being committing. Now think about the fact that literally any other human being is equally capable of doing the same."
"If that's not terrifying, I don't know what is."
AbortionsAsaPastime
Now there's a thought to keep me up at night.
No thank you.
I don't need to go down that road.
Sorry to depress you... or unnerve you... but you knew what you were doing when you clicked on this link, didn't you?
Our morbid curiosity sure does get the best of us.
Good luck sleeping tonight.
Have some facts of your own to share?
Feel free to tell us more in the comments below!
Want to "know" more?

Sign up for the Knowable newsletter here.
Never miss another big, odd, funny, or heartbreaking moment again.
Keep reading...
Show less